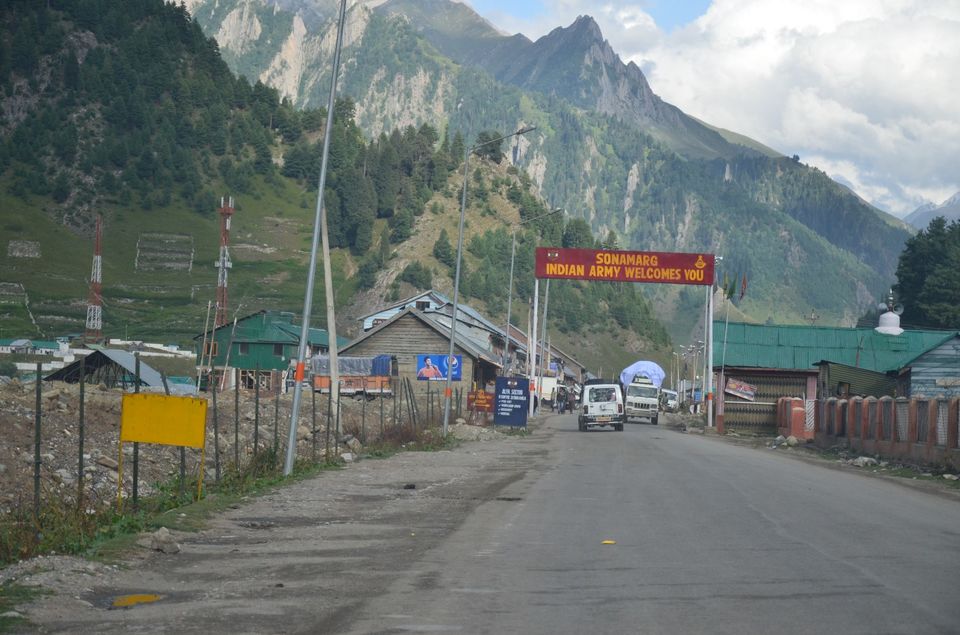 Before writing about this trip I was so confused about what to write like I should share either my experience or how to reach Sonmarg, then I decided to write on both. So firstly here I am sharing my experience of this trip like how I reached there, what I did there and all.
It was summer of 2015, and it was my friend's sister's marriage at Handwara in Kupwara district of J&K. it was a 3 day function. After successful completion of that marriage me and my friend decided to go for visit to JANNAT OF INDIA- KASHMIR.
It was 28th of august we decided to go to visit sonmarg, me along with my friends umar, raees and @revoshots In the morning we headed towards sonmarg. We were in a car and were enjoying every moment of that journey. We started our journey from sopore, which is 50kms away from state capital Srinagar.
Sonmarg is 100kms away from sopore. There are many routes to reach sonmarg from Srinagar. Generally people takes Srinagar-Leh highway, if we takes that route than sonmarg is 80kms away from Srinagar. But as I was in sopore so we had to cover a long distance.
We started our journey at 10 in the morning, roads were really good, no hilly road all that area is valley area so the roads have not much turns. The view was mesmerising. I was just lost, it was second time when I was going on that route, but still I was just amazed and loving the beauty of Kashmir.
Then around 12 in the noon we reached to kangan, a town in Ganderbal district, which is in the mid of that route means it is 50kms away from sopore. Kangan town is situated on Srinagar-Leh highway, so if we comes directly from Srinagar then also kangan will be there on the route. Kangan is generally a common stop for all the tourists who goes to leh. It's very beautiful, kangan is situated in the Sind valley on the banks of Sindh River. People of kangan generally speaks their local Kashmiri language but they can also speak and understand Hindi.
Everything on that route is watchable but in kangan there is a Sindh view environment park which is on the right side of road when we goes toward sonmarg. We took a break there had some refreshment and spent some time in that park.
At 2 in the noon we left from kangan to sonmarg. Everything was just beautiful, we met some gujjars also, some beautiful children out there, ate some food with them. At 4 we reached to sonmarg. There are ample hotels in Sonmarg, so we bargained a bit and checked into one located on the river bank.
After taking some rest we moved further just to check out the beauty of sonmarg but we were just flown away and kept driving before reaching Ghumri village which is around 30 km away from sonmarg and on the way clicked some pictures at Baltal. There is only one tea stall no other shop is there, we enjoyed tea at that shop and talked to that shopkeeper on many issues.
Then it was getting dark so we moved back to sonmarg. In sonmarg it was very cold at 7 pm and market was about to closed as there is a danger of bear and tigers, two days before we reached there one bear attacked on a foreigner, who was staying in his own tent on the river bank, so this is my advice do listen to locals and follow there instructions. We had our dinner at 7.30pm and then we talked to our hotel owner, he was such a nice person, he told us about the beauty of sonmarg and what to visit in Kashmir, that hotel owner was from handwara town in kupwara district. We enjoyed a lot, we slept at 11pm, and it was very cold even in the end of august. Temperature was about 12*c.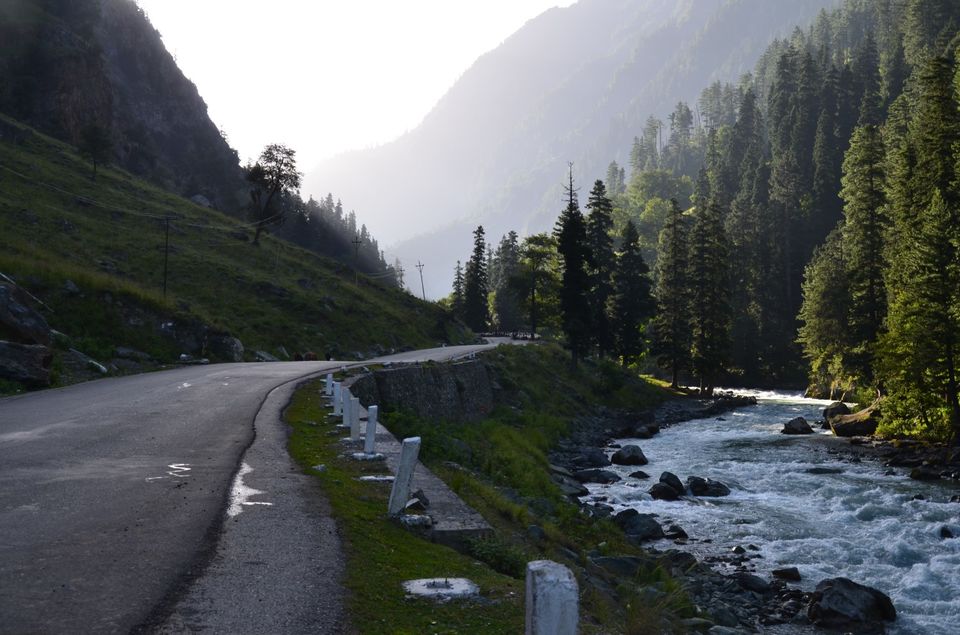 Next day we got up early in the morning to click some morning shots out there. Then we had our breakfast and moved back to sopore. In between going back to sopore we also visited Manasbal Lake, which is located in Safapora Kashmir Valley at Ganderbal District. We also went to bandipora town to meet one of our friends in bandipora driving along the Wular Lake which is one of the largest fresh water lakes in Asia. The view of Wular Lake was just mesmerising.