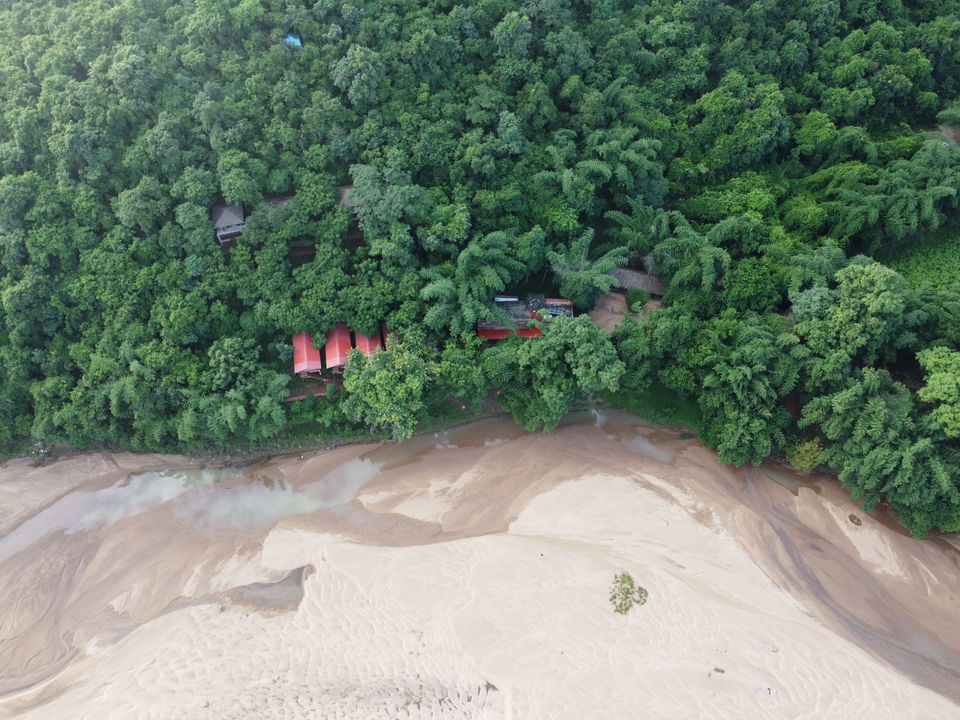 We woke up early to get a glimpse of misty capped mountains of the Eastern Ghats. After that we went on a stroll on the first Canopy Walk of Odisha and following which we did a bit of cycling as well. After having delicious breakfast we checked out of our cottages and went on our way back to our city.
Oh! We did not forget to bring back souvenirs, a t-shirt and a waterbottle.
Started from Bhubaneswar to Satkosia Sand Resorts, Nayagarh via Khordha road. The road was ok-ish but good company made the journey enjoyable. We reached at the resort after driving through dense forest patches and we're welcomed by traditional rituals by the caretakers of the place.
Next we sat down for a sumptuous lunch, after which we checked in to our hillside cottages on the banks of river Mahanadi. After freshening up we went to the sunset point and what a sunset it was!
Once the sun went down we had some tea and hot pakoras. After this we were guided to a show of folk dance called as Danda Nacha. It was really enjoyable due to its storytelling form of dance. We retired to our cottages after dinner.
Natural sounds filled our ears and happiness filled our hearts.