The first day we landed at Agra via train from Delhi.A number of rikshawalas will be waiting for you outside the station.Our hotel was booked and we headed straight there.Rikshas are pretty cheap here.After refreshing ourselves,we headed to Agra Fort.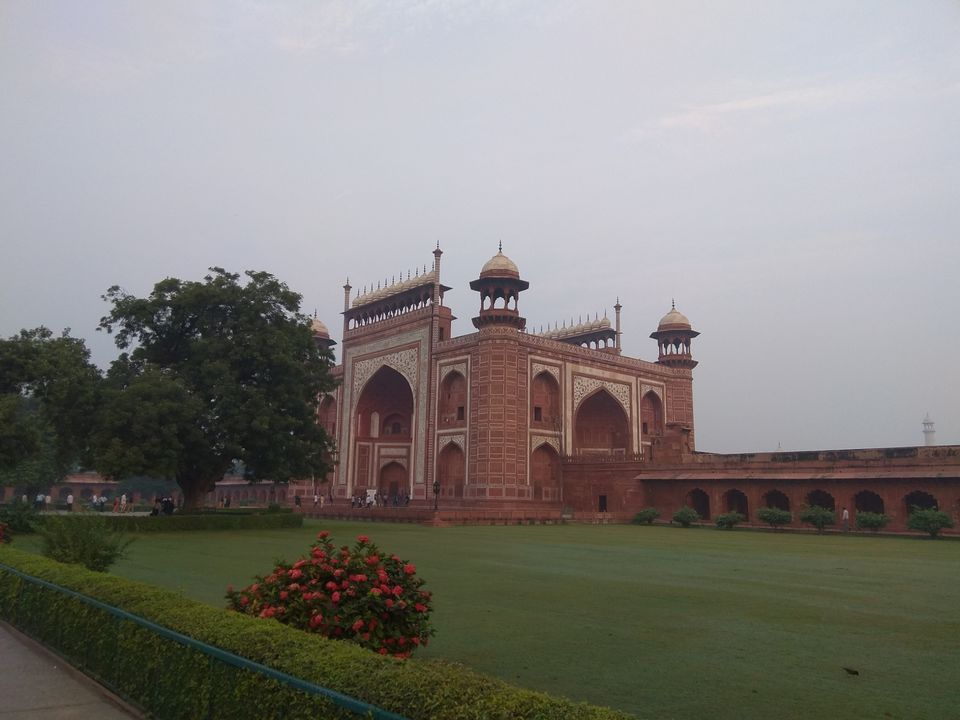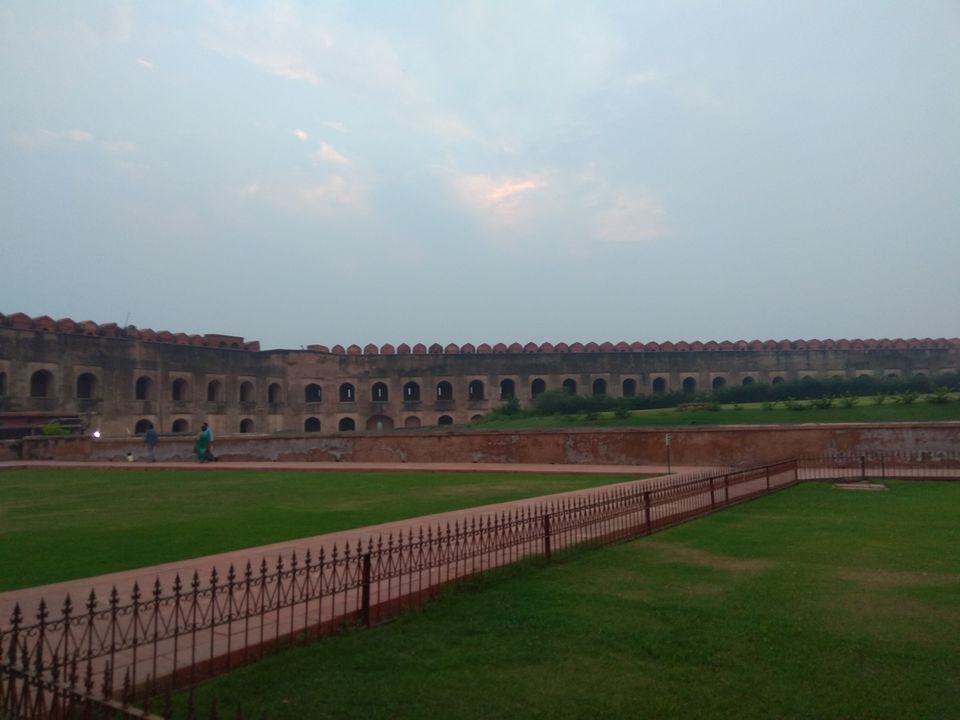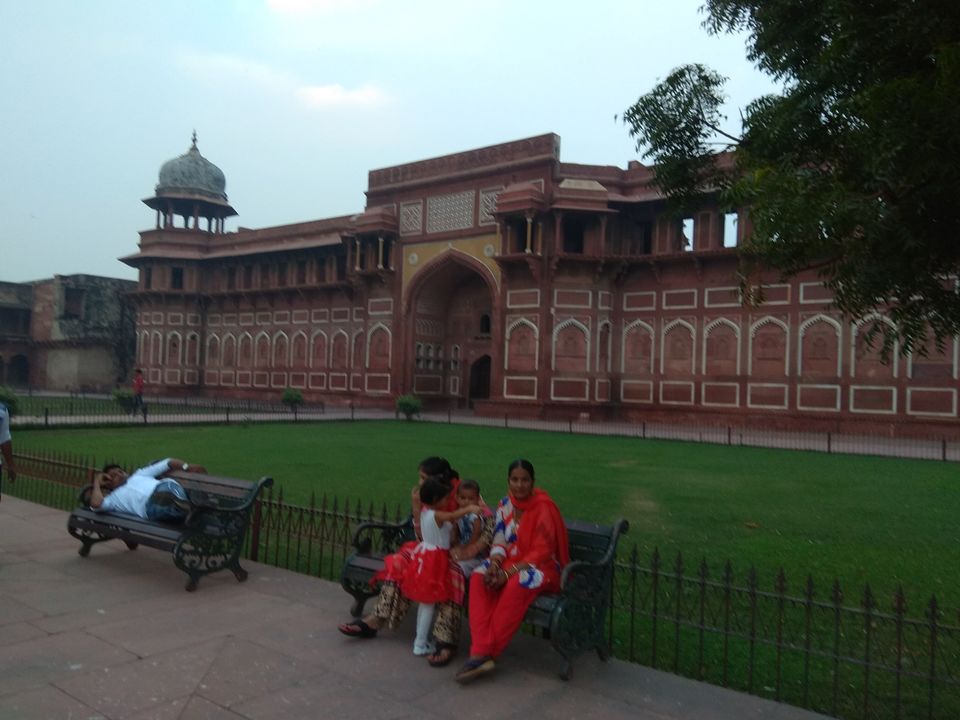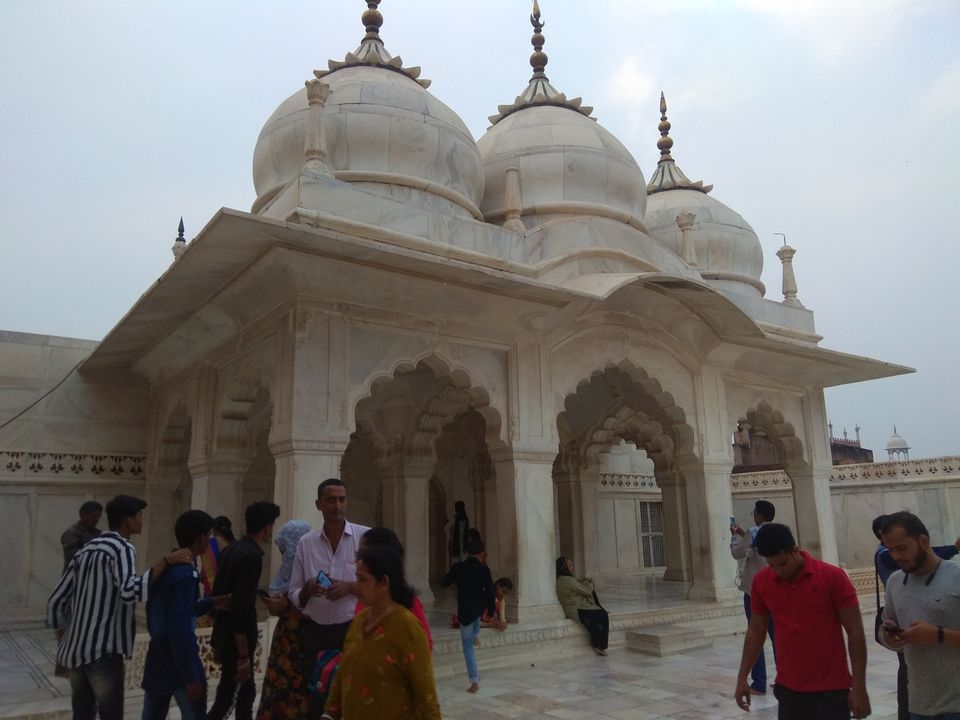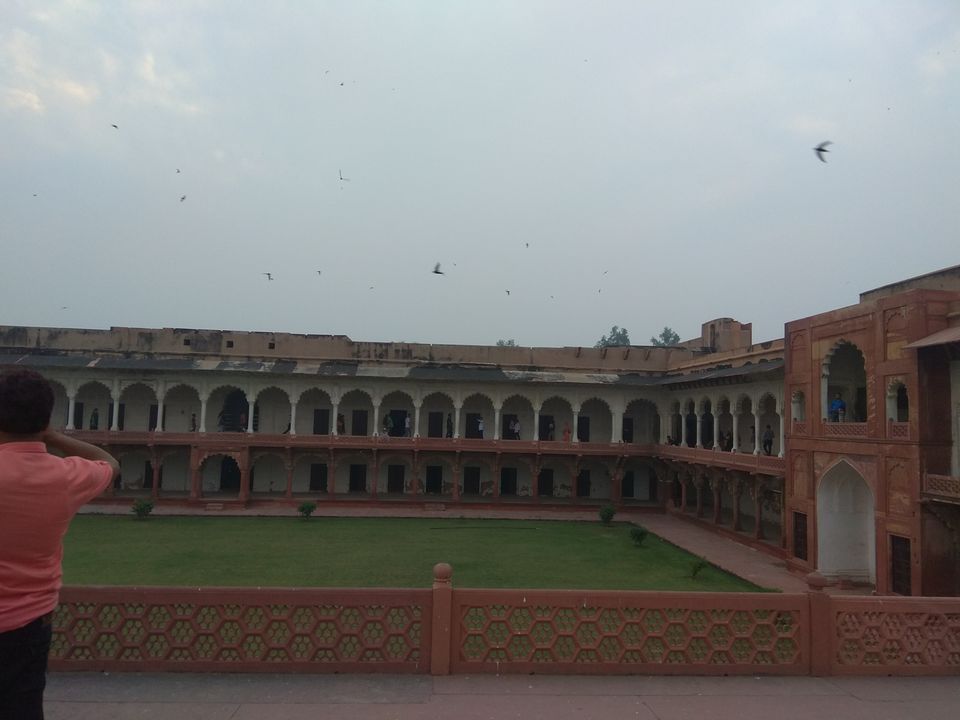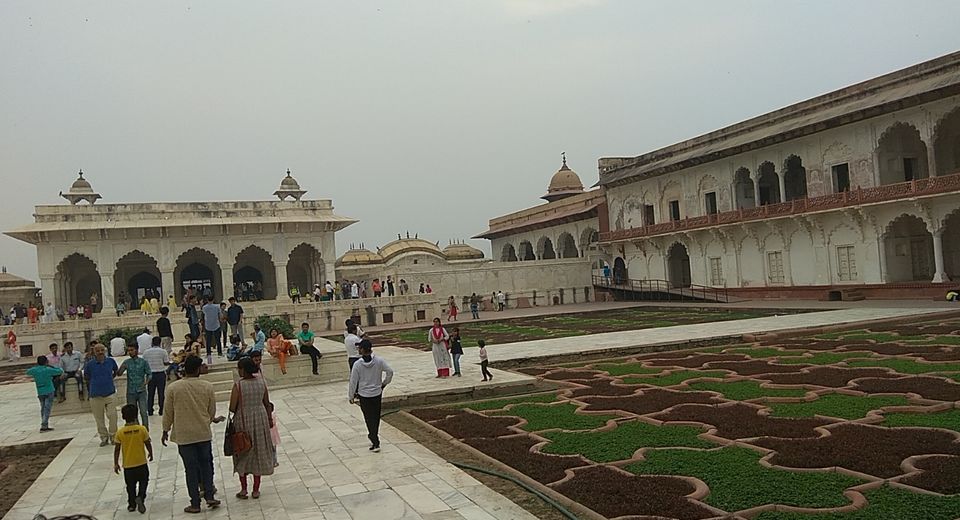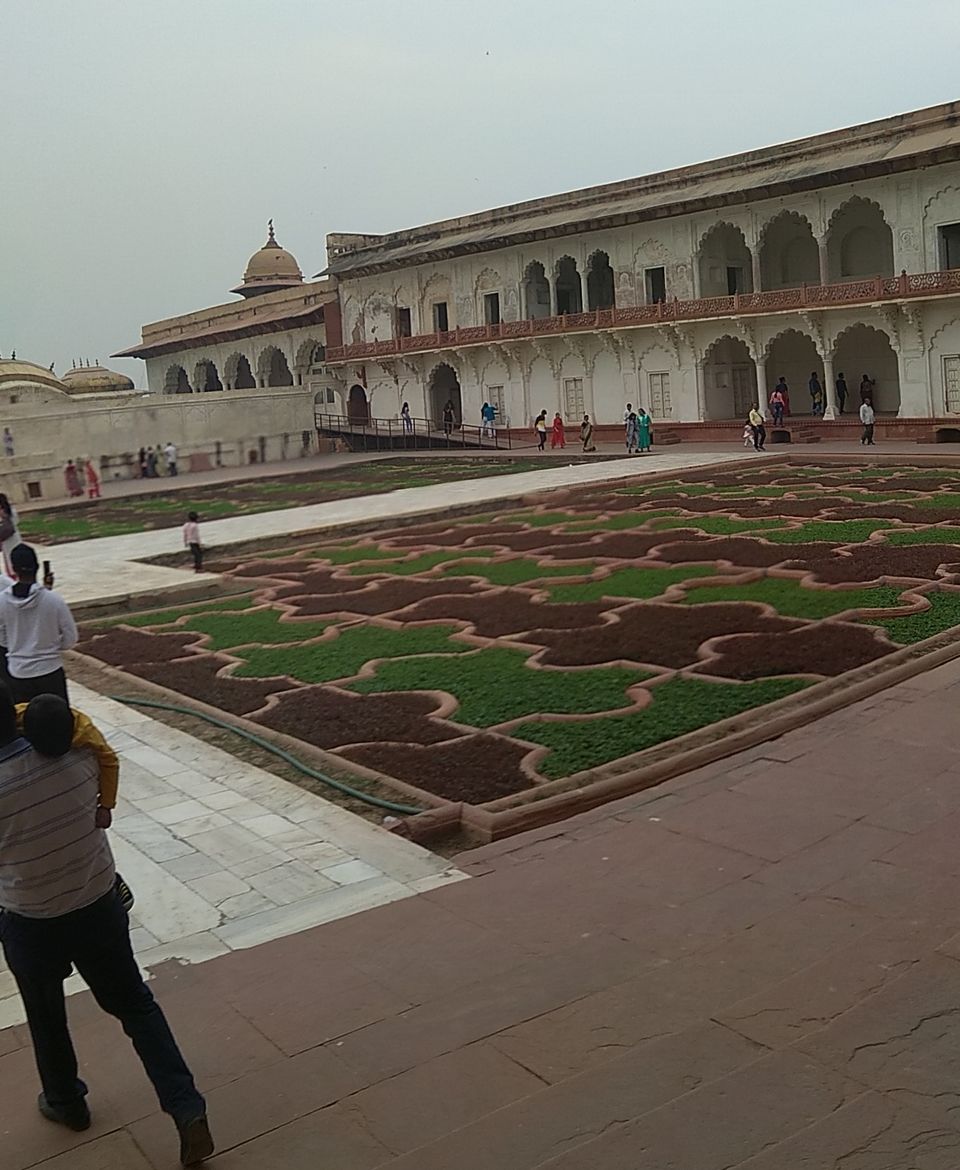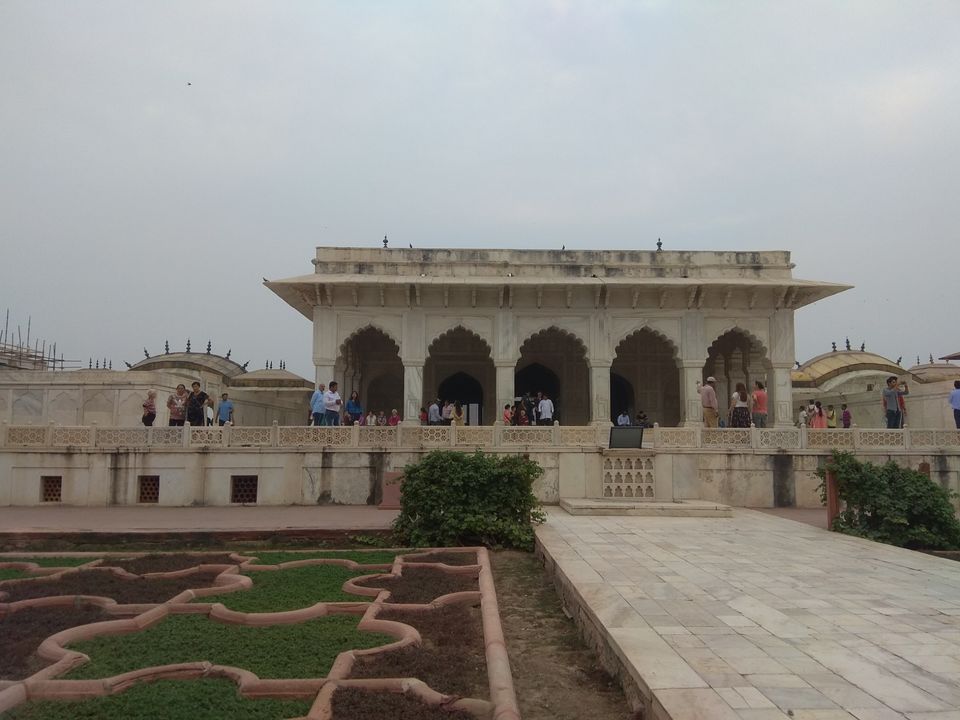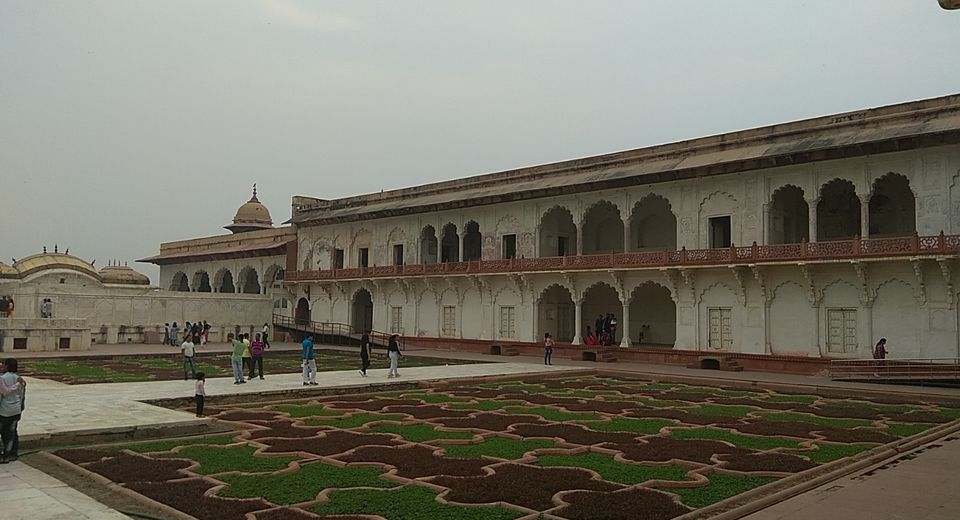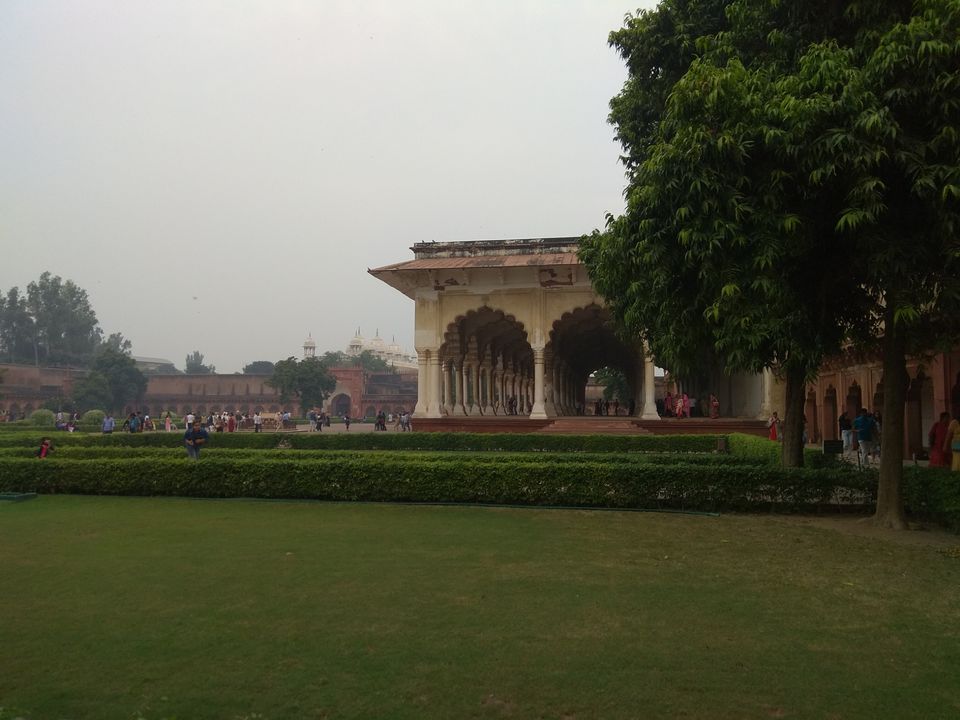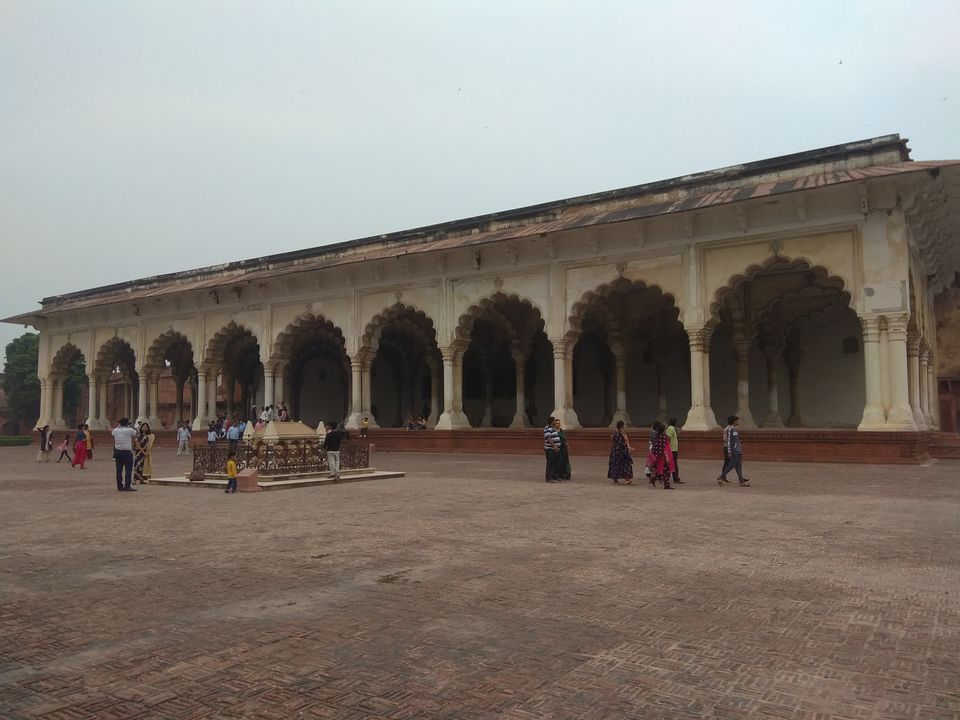 Architecture all around.
A historical fort which was residence of Mughal emperors.You will be able to see places where court proceedings used to happen,places where queens used to worship etc.If you are a history lover,this is the place to be.White marbles,red marbles you will feel the efforts that must have been taken to build this one.The monument is huge and it will take at least 2 hours to complete the same.So plan accordingly.Evening time is the best time to visit.
Day 2
They say you save the best for the last.The second day we decided to get up early at 5.30 am to reach Taj Mahal by 6-6.15 am.Trust me we managed and it was worth taking the effort.Since its made entirely of marbles,the best time to visit is sunrise or sunset.This is one place you should visit at least once in your lifetime if not more.The less said,the better.We all know that it was made by Shah Jahan in the rememberance of his wife Mumtaz Mahal.The entrance fee is 50 Rupees if you want to see from outside and 250 Rupees from inside.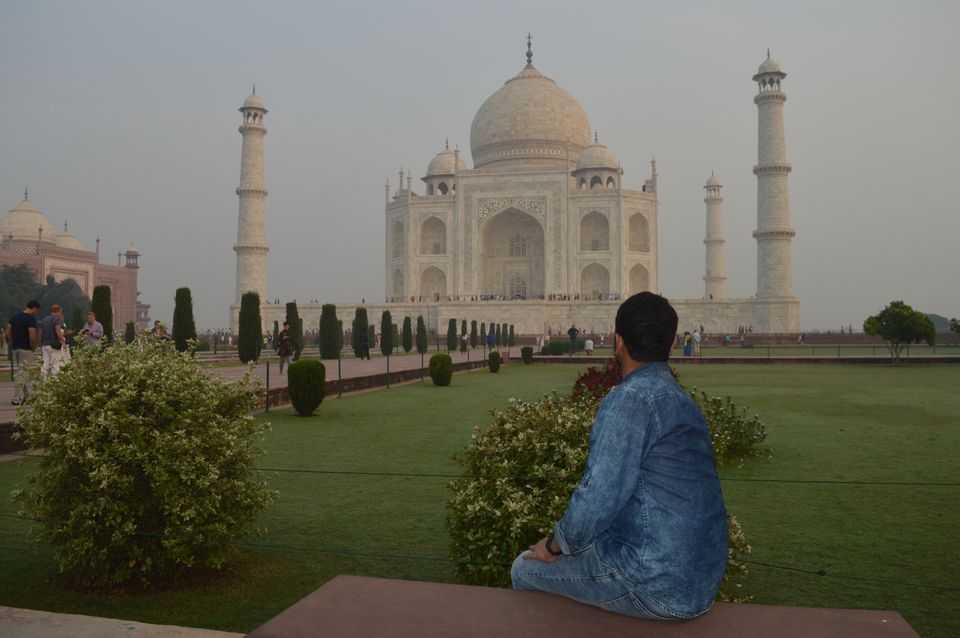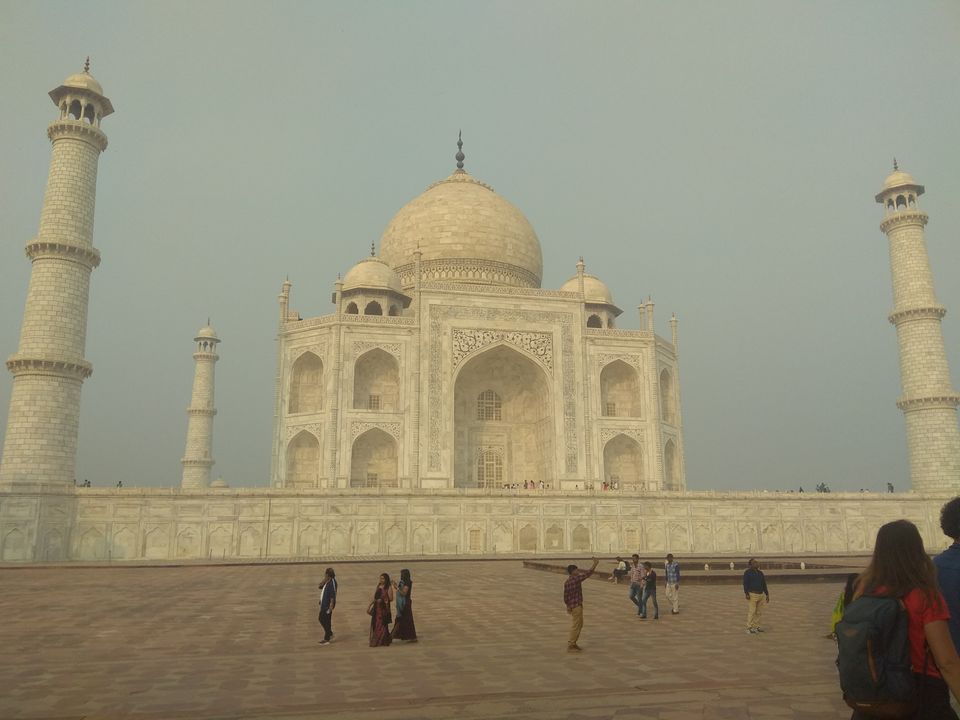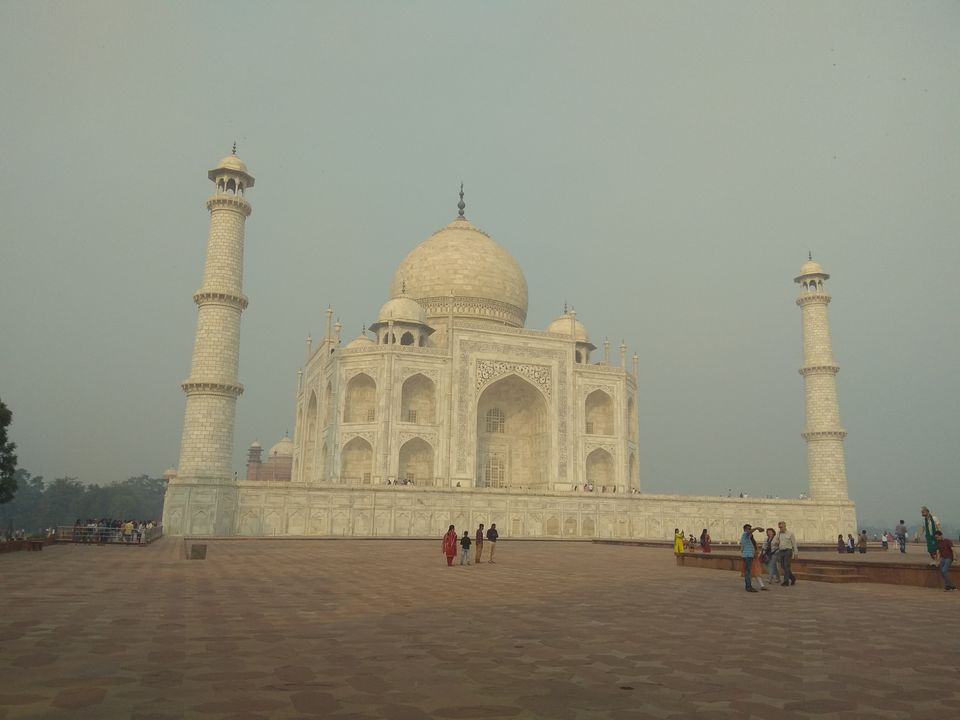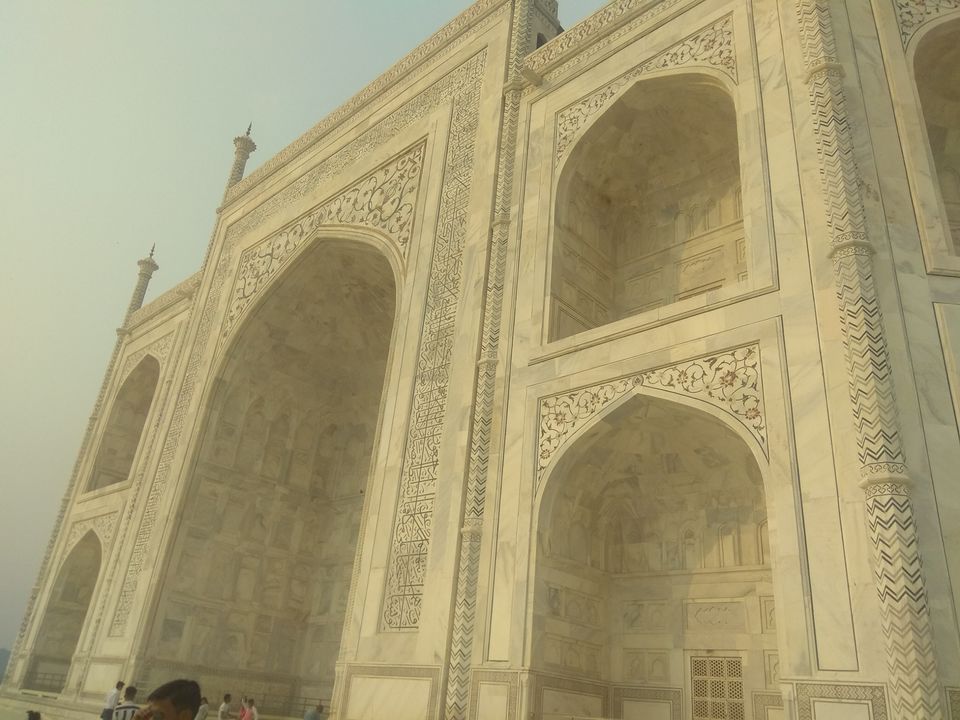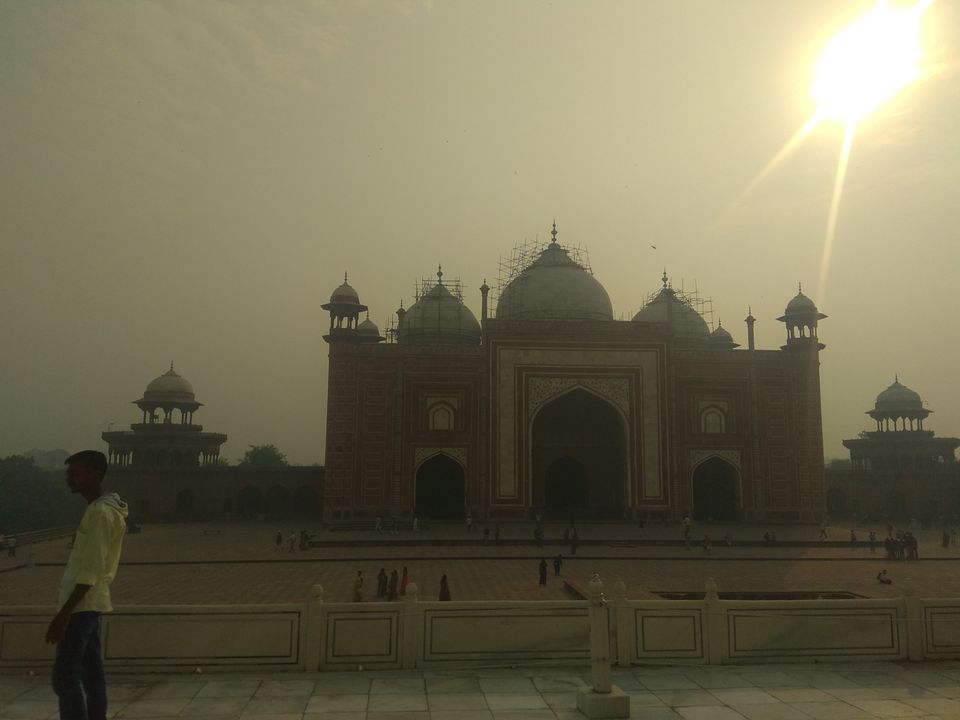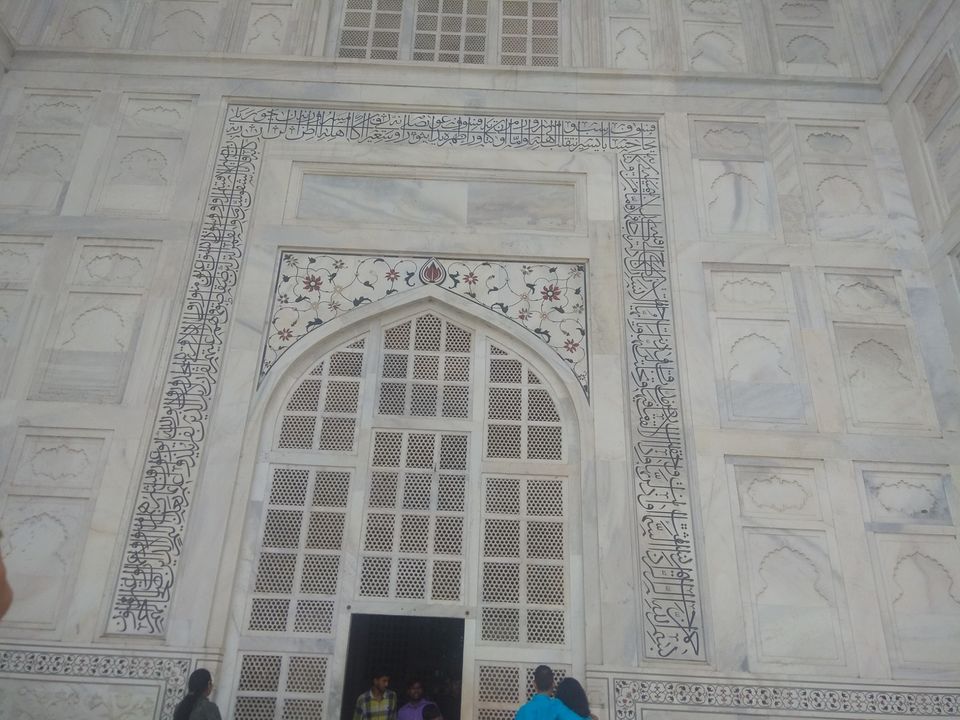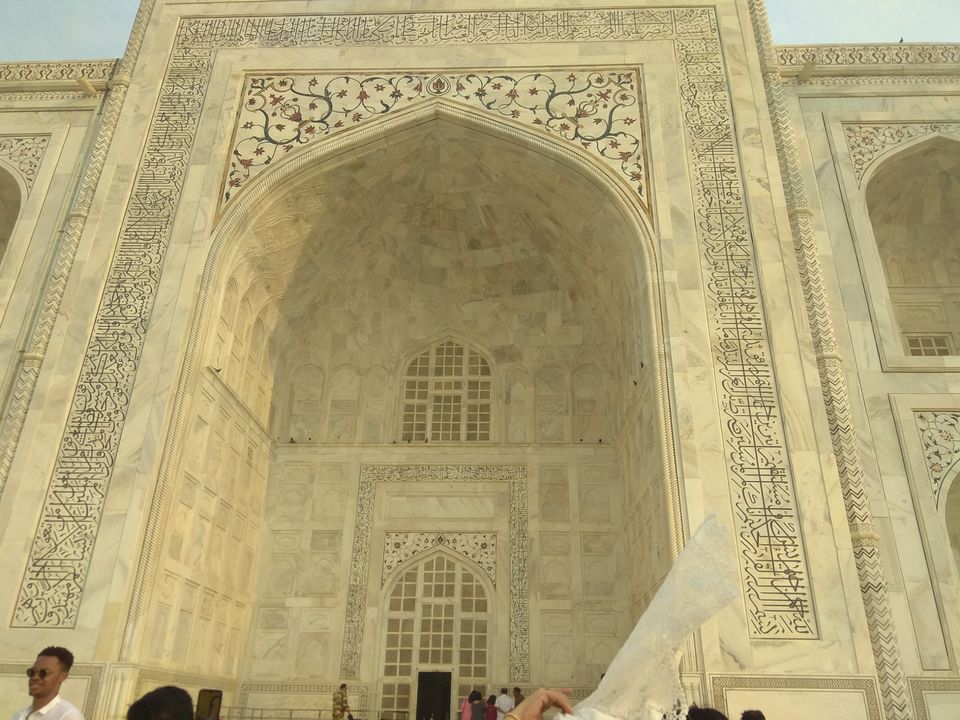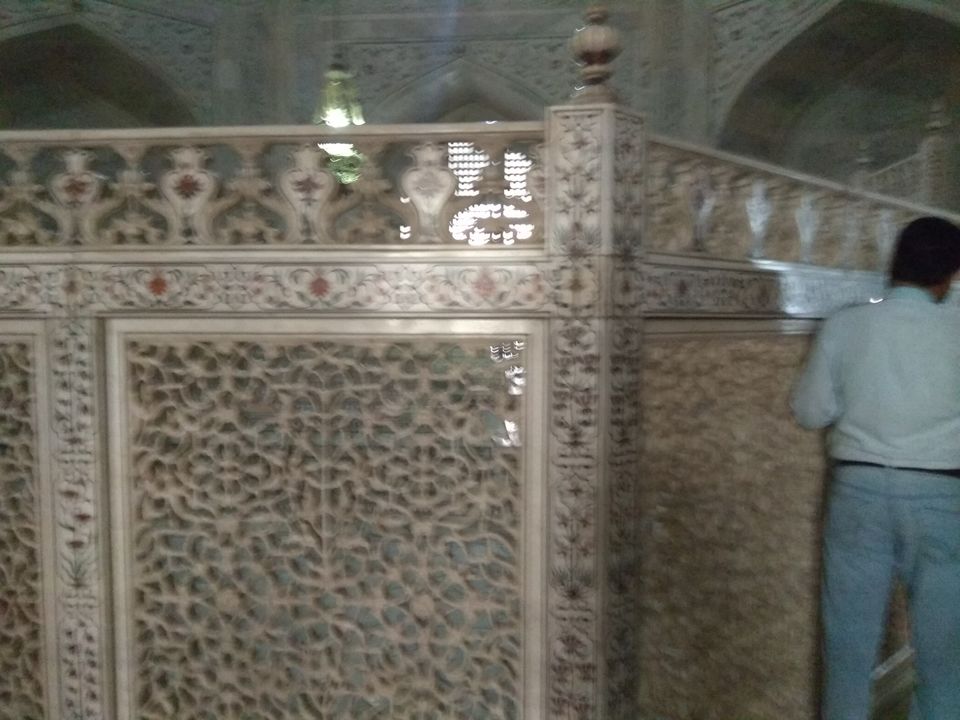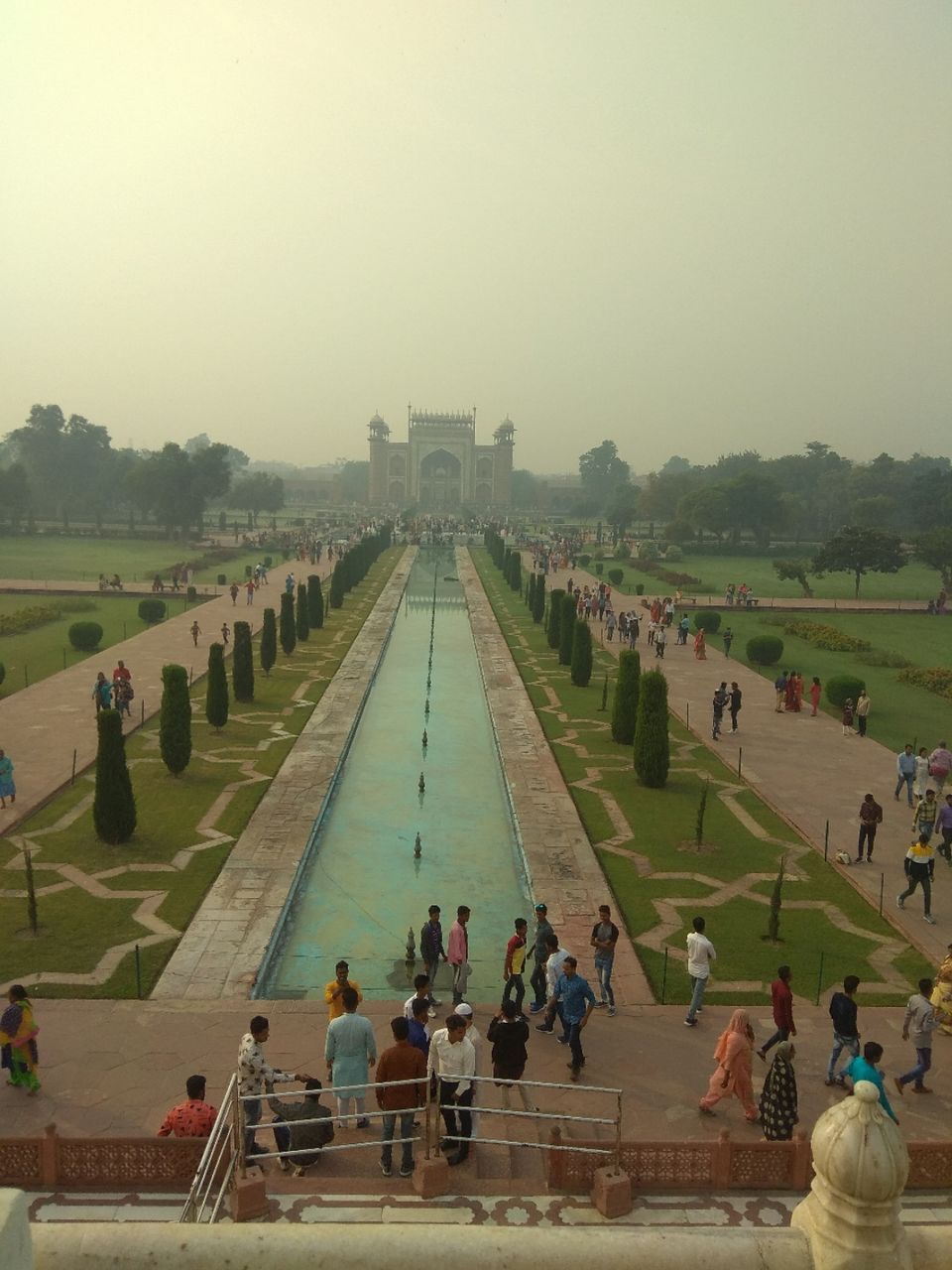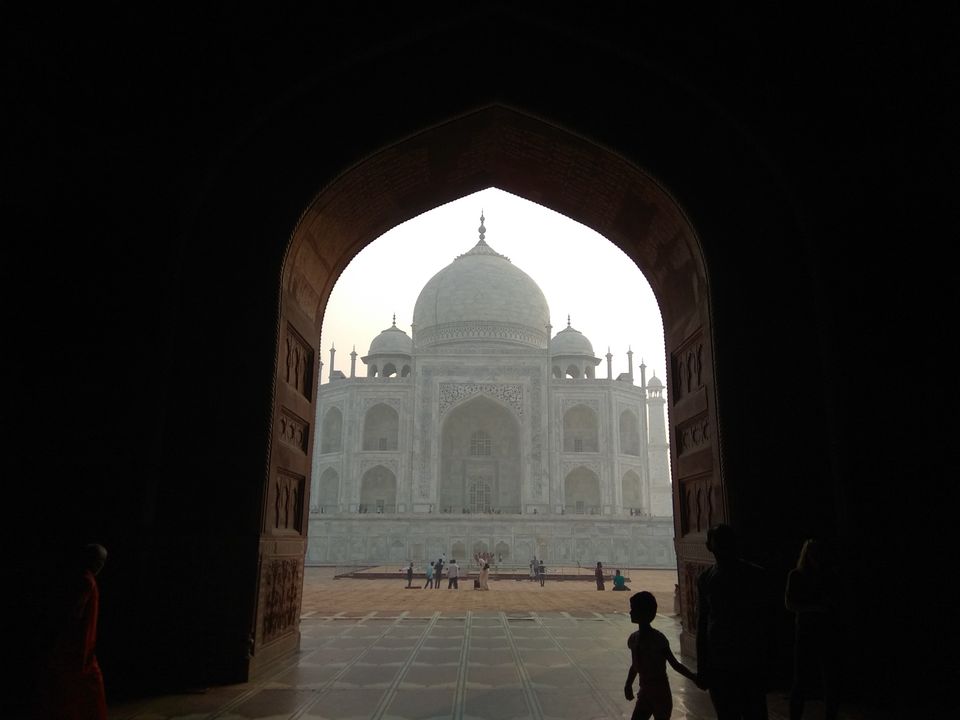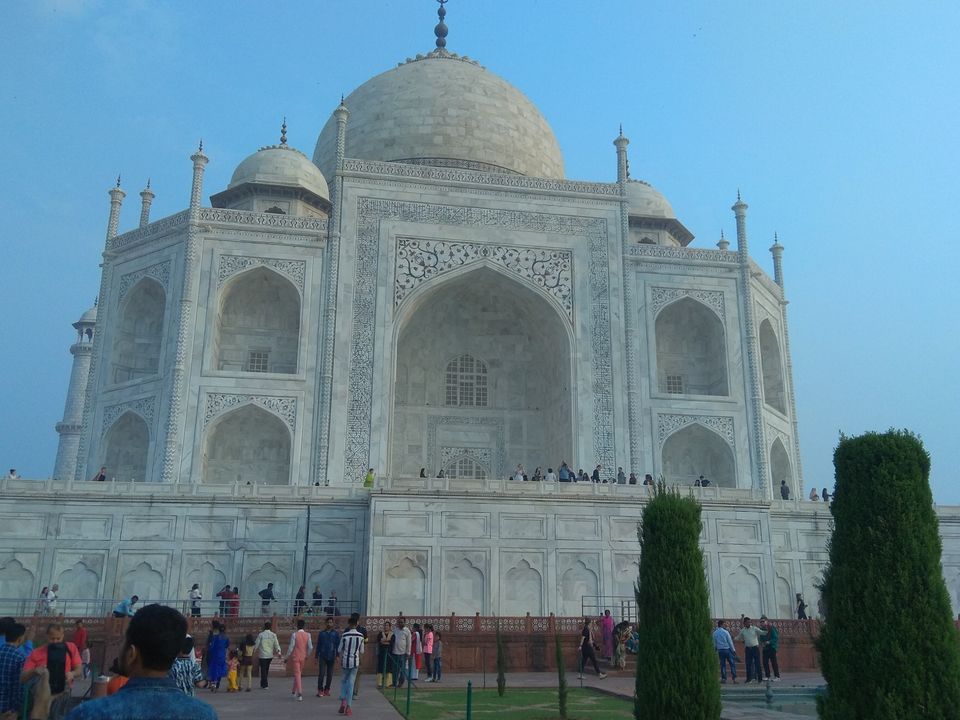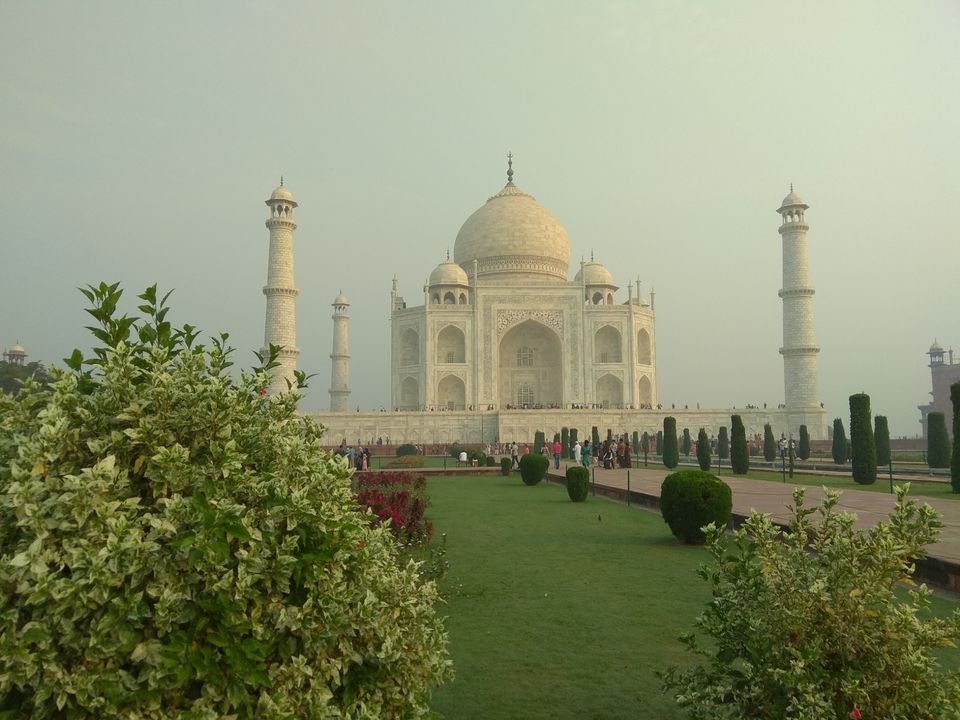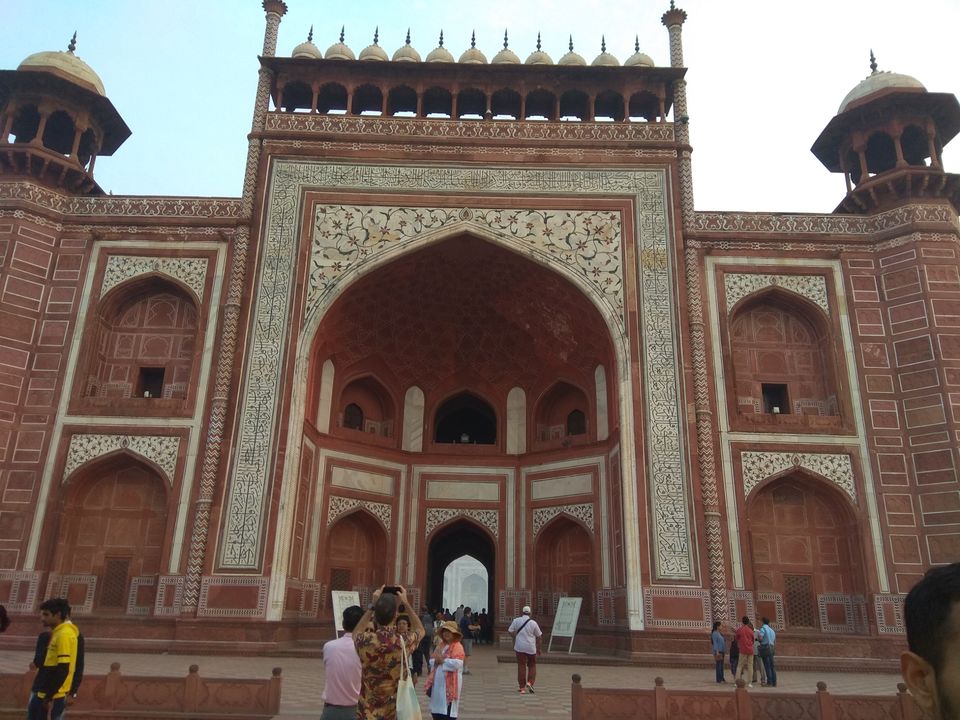 We hired a photographer who gave us an album with 50 beautiful pictures and charged us 3000 bucks.Well you don't come to Taj Mahal everyday.The architecture here is just marvellous and you can't take your eyes off.
This architecture is known for its symmetry.You look at Taj Mahal from any angle,it will be same.Well a must visit for everyone!!!
Day 3
After Taj Mahal,we started our journey to Vrindavan...A journey from architecture to faith.
Radhe Radhe!!!
This is how you address anyone at Vrindavan.The temples we visited were Krishna Janmabhoomi,Dwarkadhish Temple at Mathura and Escon Temple,Banke Bihari Temple at Vrindavan.Taking pictures was not allowed anywhere.Krishna Janmabhoomi was the place where Lord Krishna was born.There is a cave as well where Lord Krishna used to play.This place is known for its pedas,a sweet.Also you can try local Chaat which is delicious.Vrindavan is 10 kms from Mathura.
The share auto takes you 20 rupees but if you are unaware they can charge you 150 as well.
Escon Temple was full of foreigners and you will be able to see power of belief here.Every restaurant,play school etc is named after Lord Krishna .We also went to the place where Lord Krishna used to do Raasleela.The trees were all unique.Every tree has two roots which later on joined.The belief says that the two roots are Radha and Krishna.
The world is different.So pure.So religious.If you want to have some peace in life,here is the place.
Radhe Radhe!!!