Gandikota is a small town in the Kadapa district of Andhra Pradesh known for its gigantic rock structure over the Penna river. In Tamil `gandi` means `gorge` and hence it acquired its name as Gandikota. It is also known as Indian Grand Canyons which is an untouched beauty amongst Incredible Indian Traveler community.
Generally, travelers from Bangalore and Hyderabad visit this place on weekends.
Gandikota Fort is stone Gorge Fort with an entrance of 40 feet. It was built in 13th Century AD and called it as 2nd Hampi by French Traveler Jean-Baptiste Tavernier.
If you are wondering, how did I get the above photo, you can try walking on the walls of Gandikota Fort and it will witness you to the mind blowing view of the Gandikota and Penna River.
Bonus point if you have noticed a villager standing on the rock.
For real adventure seekers, you can start trekking down to the river and touch the water. One can trek down early in the morning or in the afternoon. If you choose to trek down, please make sure to stay away from the monkeys which can block your route and can attack you anytime.
If you are wondering what is the height of the Gandikota, the following picture can give you an idea (click to enlarge):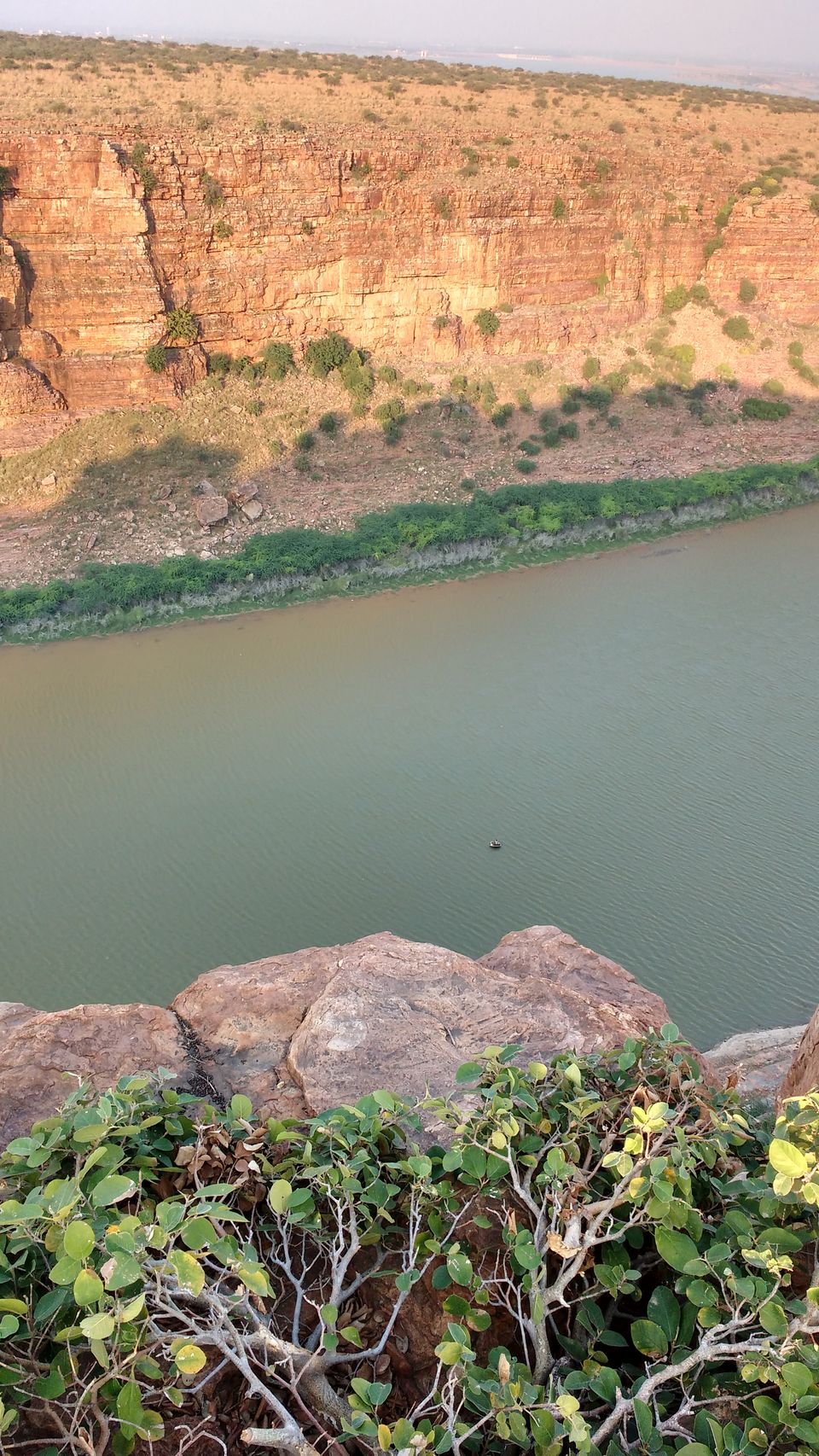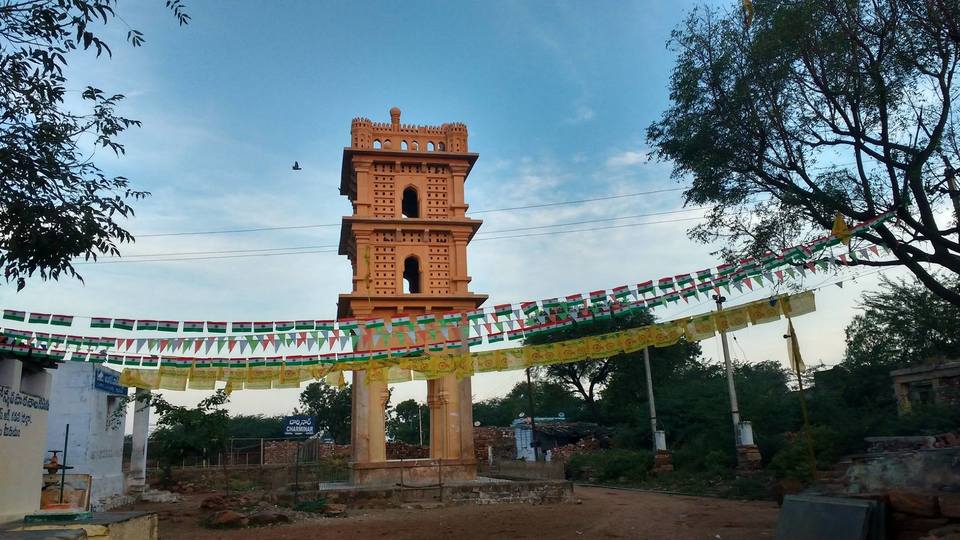 Places to Visit:
- Jail
- Jumma Masjid
- Granary
- Ranganatha Swamy Temple
- Madhavaraya Swamy Temple
- Gandikota Fort
- Royala Cheruvu
Things to remember:
- There is only one hotel near Gandikota, Harita Hotel which can be booked online from here
- You can also plan to get a tent along and use any free space and spend the night near Jumma Masjid or near the Harita Hotel itself
- Harita Hotel also has decent pre booked breakfast, lunch and dinner options - veg and nonveg