Hey! Guys,
After extravagant experience of The City Palace we moved to Jantar-Mantar which was just few meters away. I remember visiting Jantar Mantar with my parents in my childhood and for sure I was a kid to understand all the technicalities and the importance of amazing architecture.
So this time I thought will try to grasp as much knowledge as possible with the help of my elder sister. We were mesmerised with the amazing ancient astronomical observations. The Jantar Mantar is an expression of the astronomical skills and cosmological concepts of the court of the scholarly prince at the end of the Mughal period.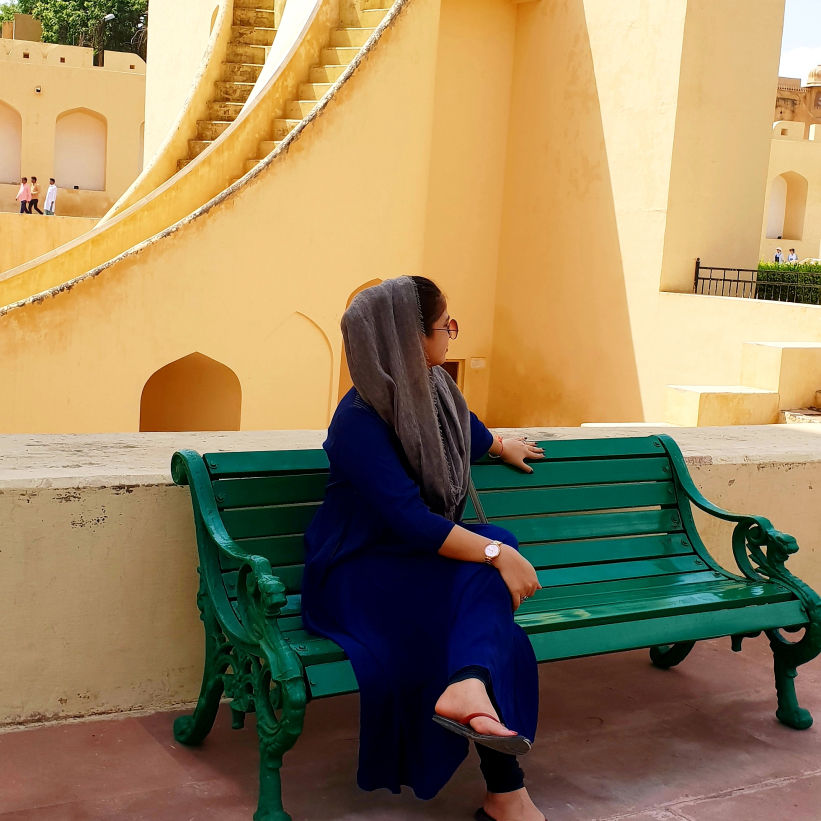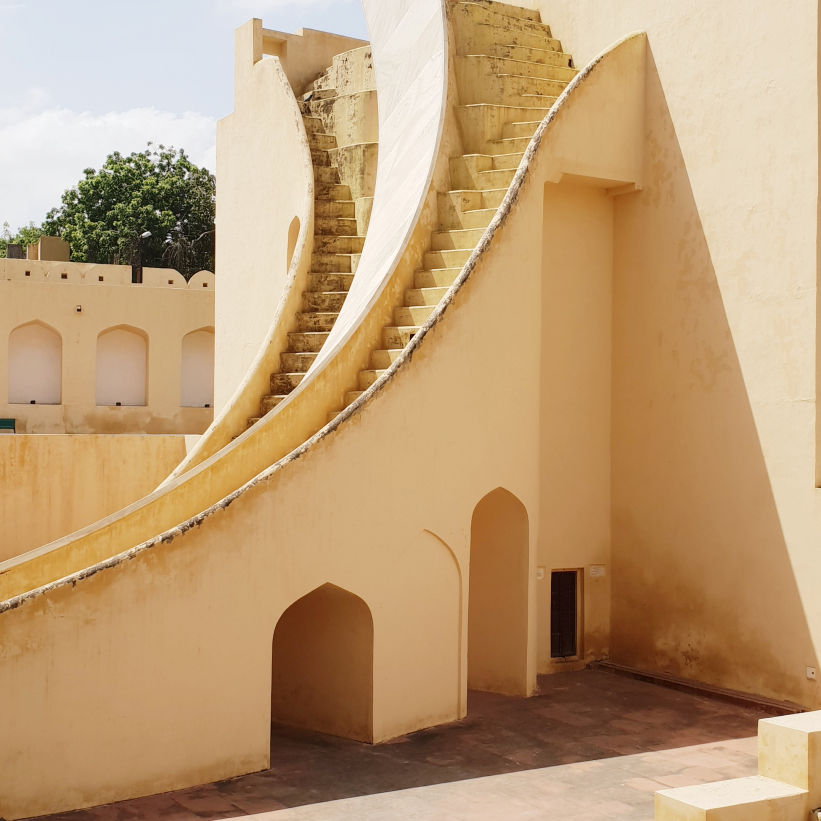 It was designed in 18th century for the observation of astronomical positions with the naked eye, they depicts several architectural and instrumental innovations. It bears witness to very ancient cosmological astronomical and scientific traditions shared by a major set of Western, Middle Eastern, Asian and Africans religions, over a period of more than fifteen centuries.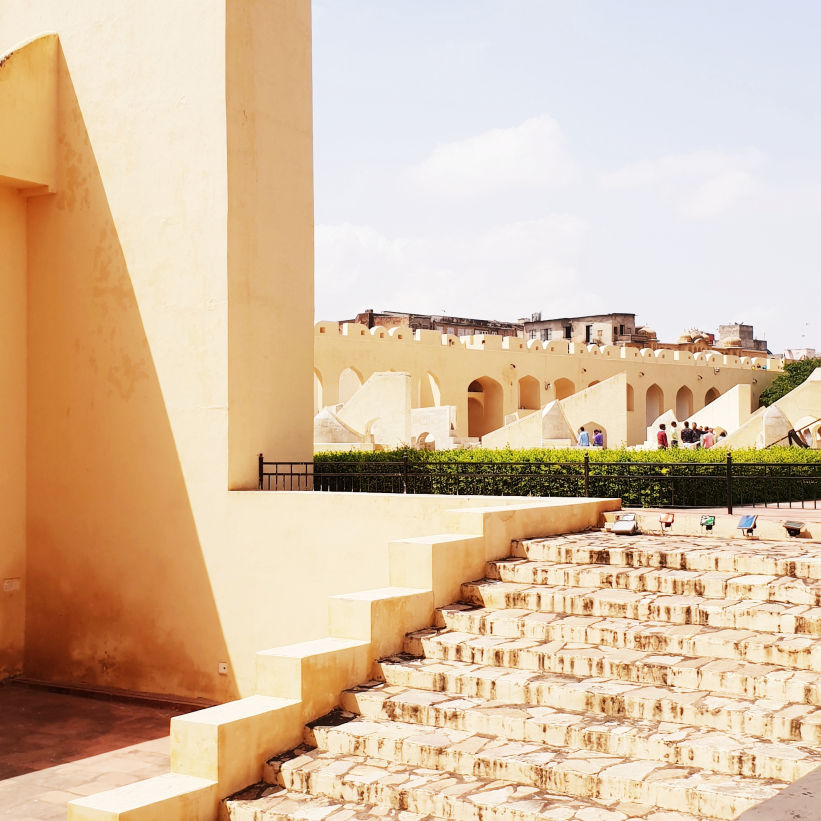 I was really fascinated with the way everything was done with so much passion for calculations and left Jantar- Mantar with huge pride and respect. Please do hire a guide or read before going otherwise you are going to have a really hard time understanding everything.
Well! after this we explored The market, we were really thirsty as it was noon. So we had Kesar Pista Shake filled with dry fruits and it was the yummiest shake we ever had, #must try Kesar Kulfi. Shop name was Ramchandra Juice and Kulfi Centre, and shake was only for Rs 40 (worth of every paisa).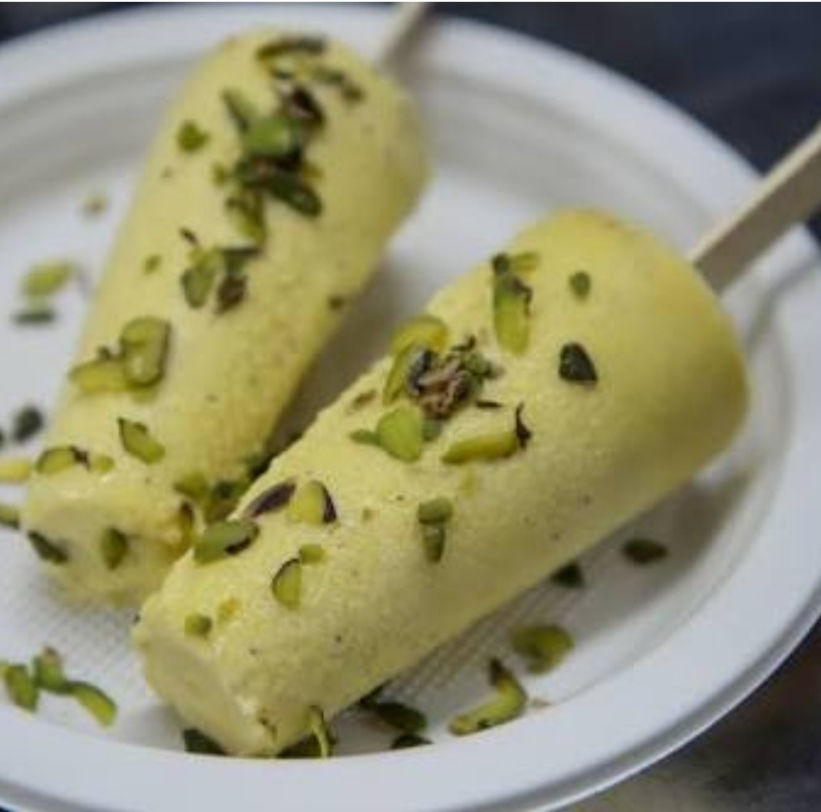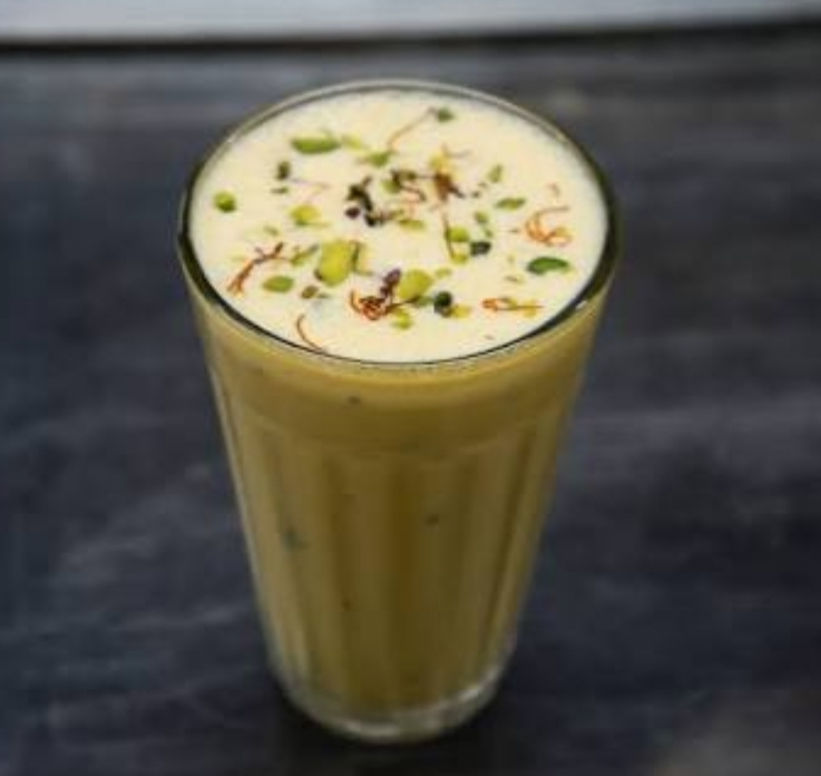 After that we clicked amazing pictures in front of Hawa Mahal and decided not to go inside as we were on a tight schedule and had to visit Jewellery Vendors.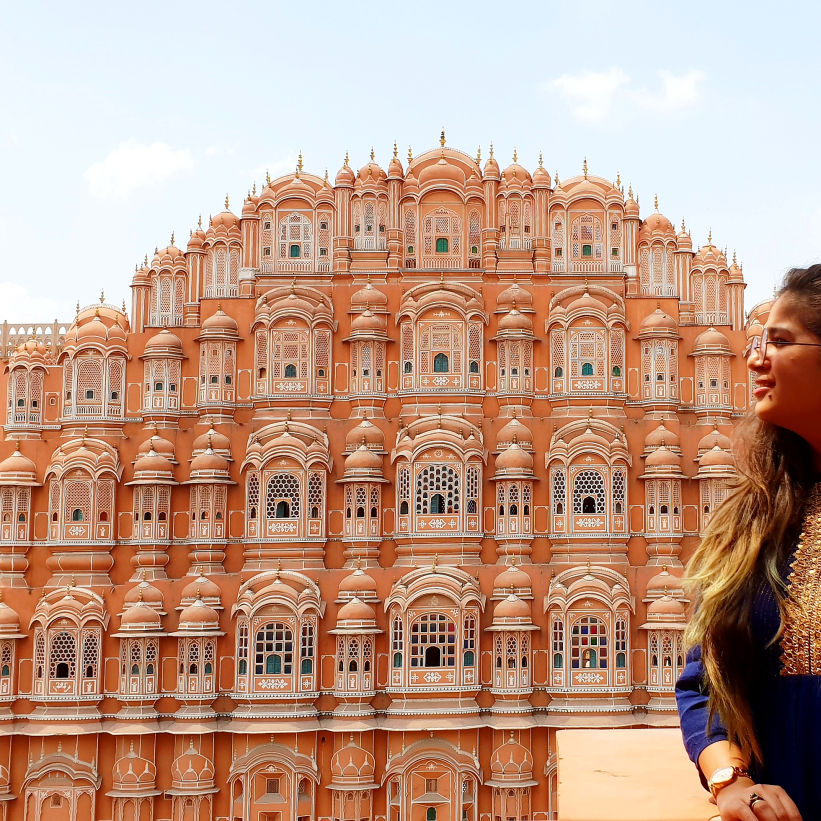 As you guys know, I am a huge Silver Junk Jewellery fan and I can guarantee that I was a nomad in my previous birth. Ohh! Man we found such pretty stuff for my upcoming shoots and price was 1/4 of what we pay outside. Definitely we had to bargain a lot, but jewellery simply made my day.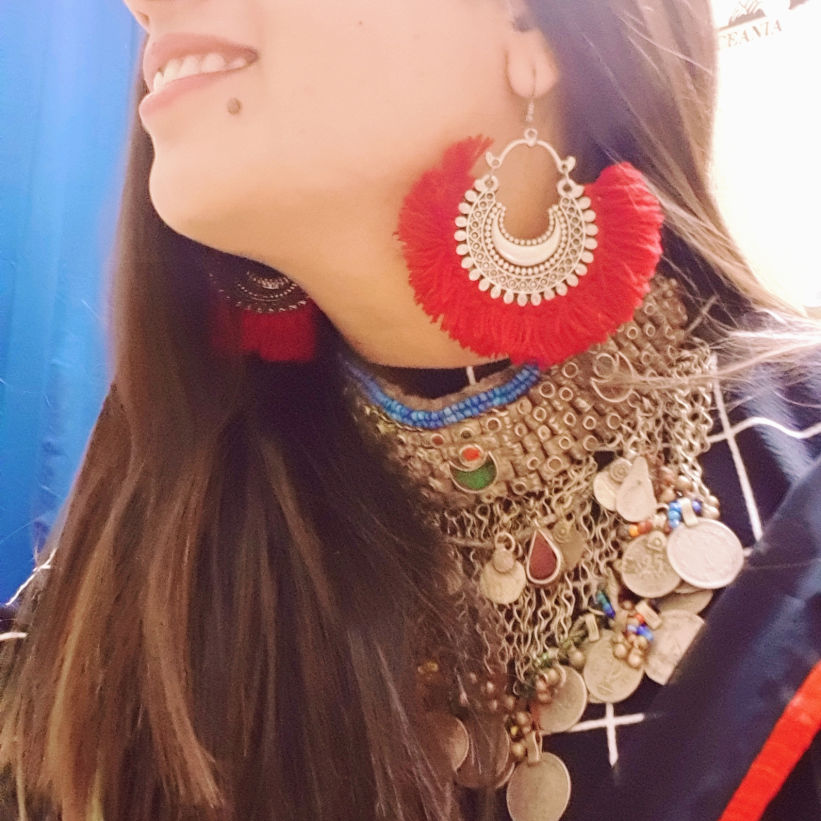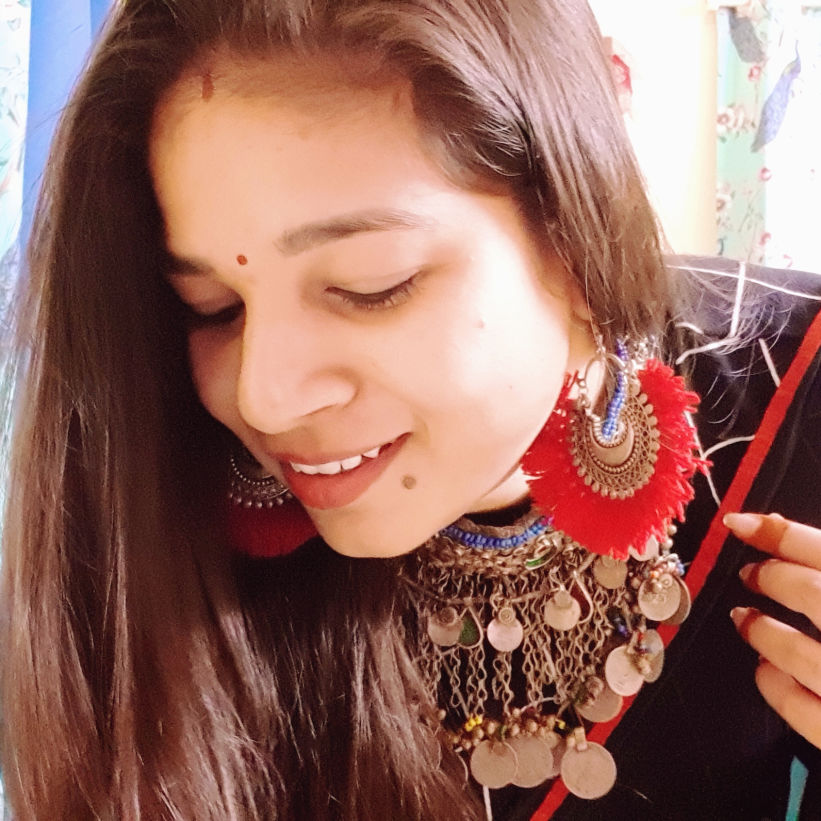 Next we took an Auto Rikshaw for "AMER FORT".
Amer fort is massive located high on a hill, Tour guides will follow you from the start hoping that you would hire them. To reach The fort either hitch a ride or enjoy a ride atop an elephant. People will try to fool you that it's hard to climb 1000 stairs, but we decided to climb and count, there were not more than 300 steps.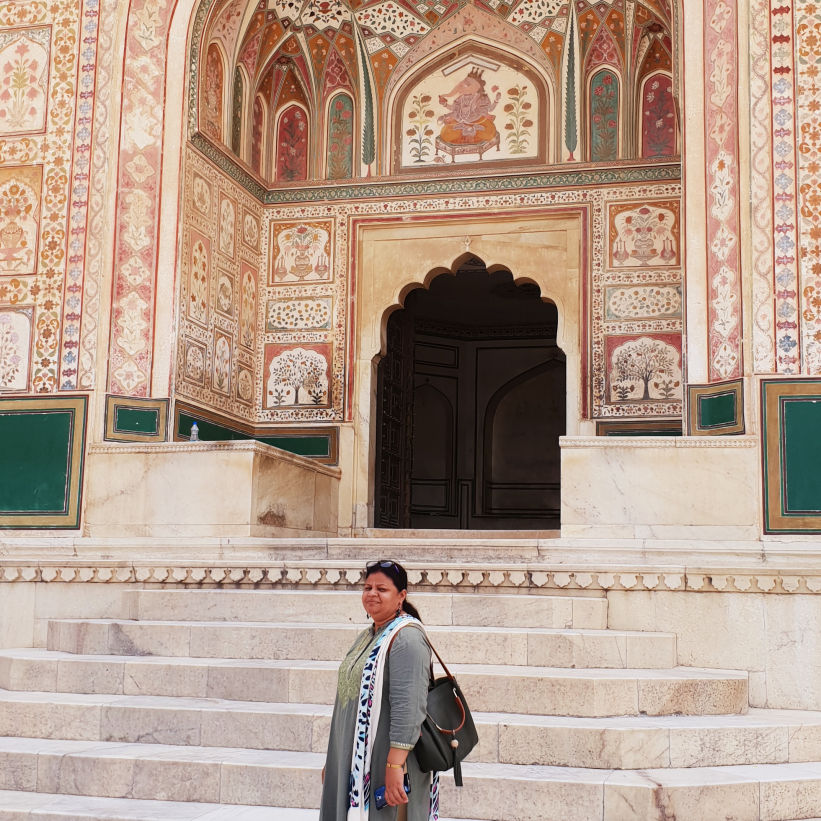 The fort and the town gets it's name from Goddess Ambe, the prime deity of the Meena dynasty. It is place that should be must visit for every Indian and for every art lover as it is full of artistic marvels, be it paintings, carvings, architecture and so on.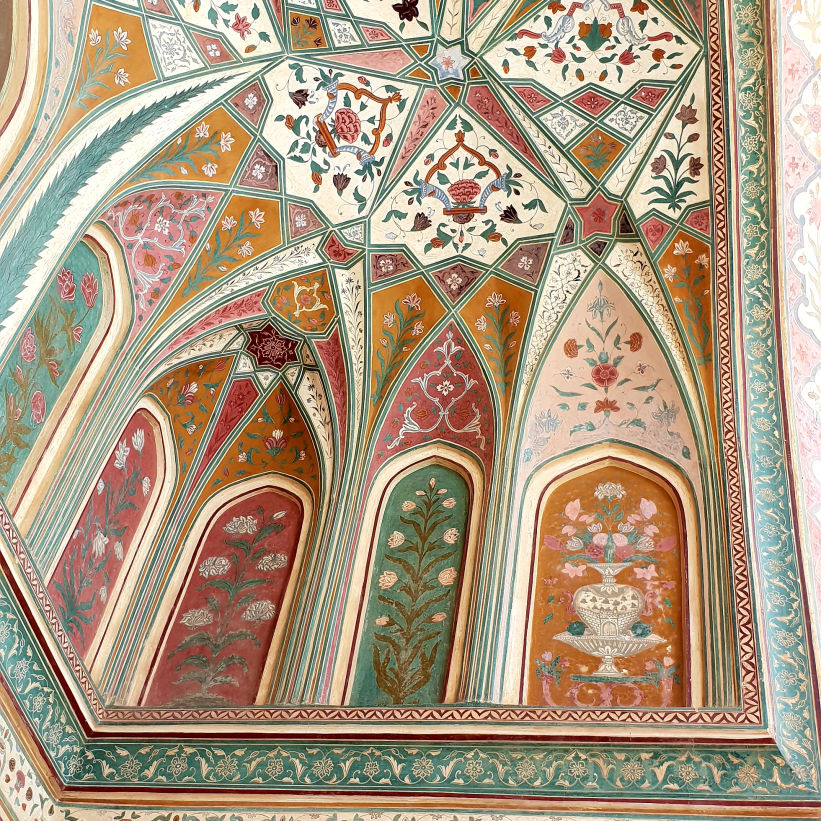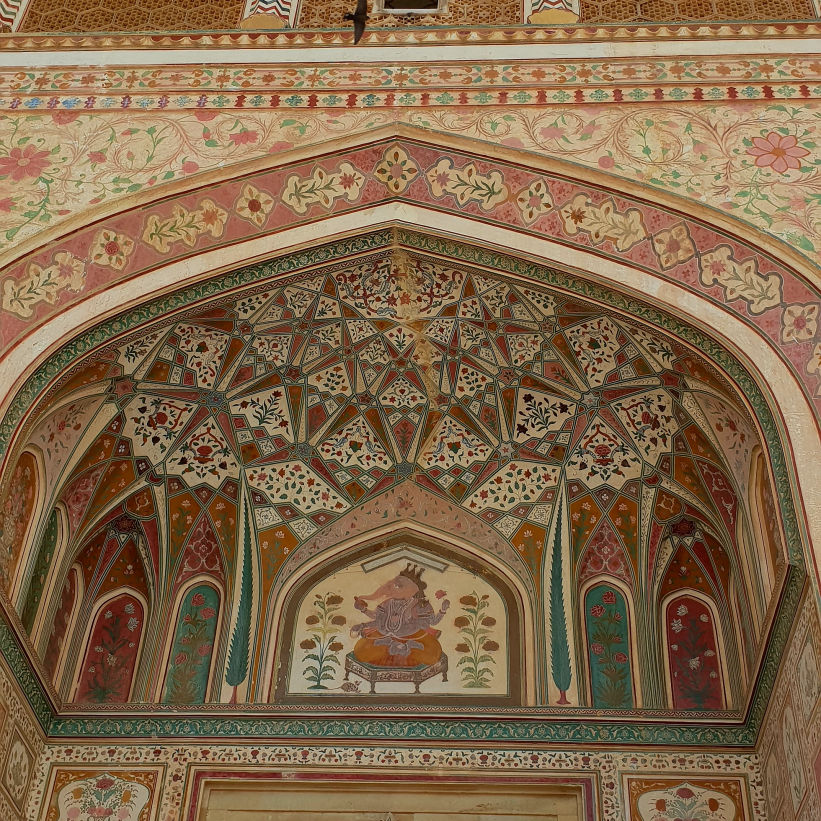 The main complexes with the fort are Diwan-i-Aam a hall meant for private audience, the splendid Sheesh Mahal, Jai Mandir and the Sukh Niwas, a complex that had natural air conditioning and this could happen because of the wind that blew across a water area built within. It is definitely a sign of creativity and wisdom of that time. The Sheesh Mahal has mirror mosaics and coloured glass all over. Even if a single candle is lit, it's reflections in the thousands of mirror inside the Sheesh Mahal Makes it appear like thousand stars. A VISUAL DELIGHT!!..
The Amer Fort is a delight to just behold and when you pass through it's many courtyards or look around from above the fort, you are transported into a rich and elegant bygone era when living was about preserving and following culture and traditions. Visit the fort and you will be blessed with an experience that you will cherish forever.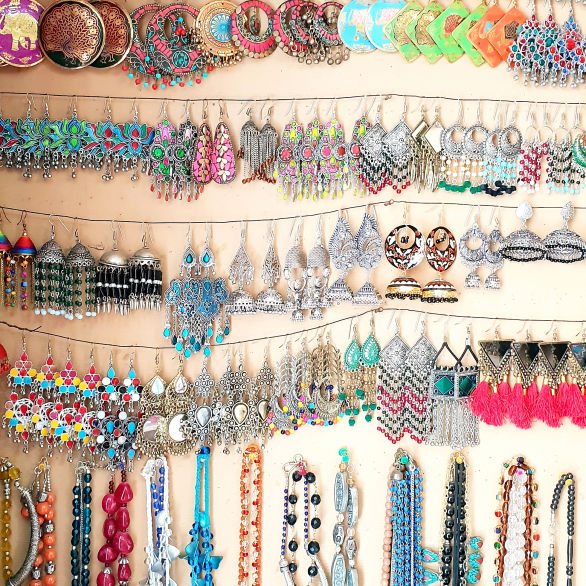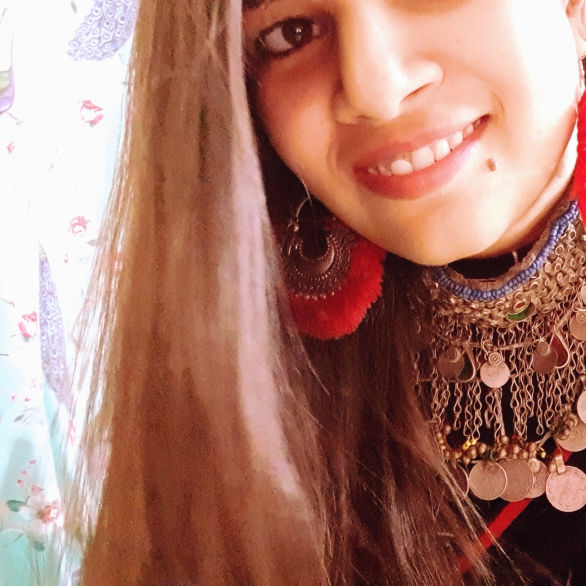 Hope you guys like the post, I'll see you next with my amazing experience of KASHMIR.TILL THEN STAY STYLISH AND KEEP EXPLORING!!!LOVE YOU ALL
#MYFITURIS
Tagged #Amerfort #jaipur #jaipurblog #bluekurta #bindiswag #bluehair #MMD #Mfituri #fashiondsigner #stylist #crazysoul #bohogirl #antique #jewellery #hawamahal #autorides #bikanertojaipur #onedaytrip #oyoroo, #cheapesttrip #lovejaipur, #rajasthan #indiatravel #padharomaharedesh #

Published by MONIKA MATHURIA
The goal of this blog is to share what I'm currently thinking about in terms of trends, a garment or accessory, street fashion, or something that I've seen on television or a magazine. Also, I would like to share a few fashion tips and creative projects that I'm working on, have done, or planning to do and even a review of the latest fashion book. View all posts by MONIKA MATHURIA