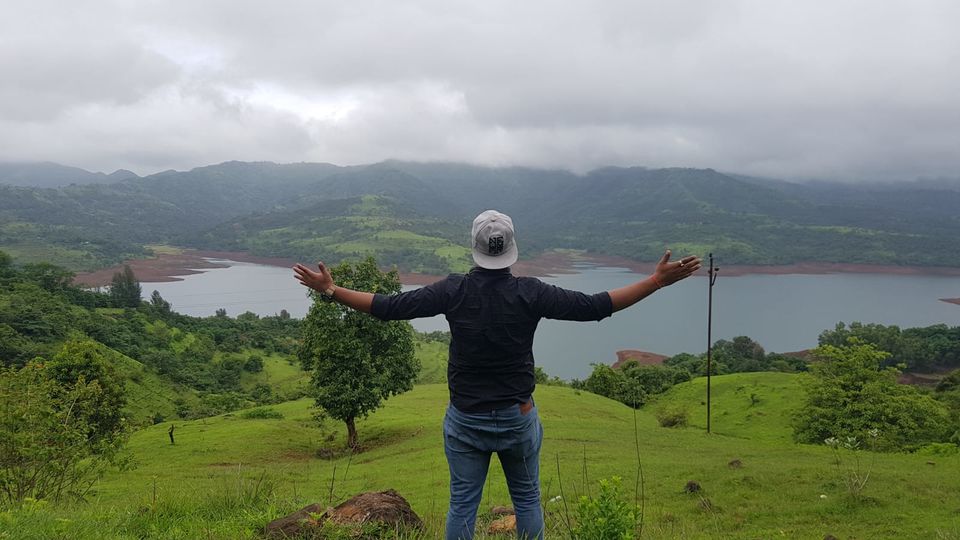 +Day 1: Lonavla and Khandala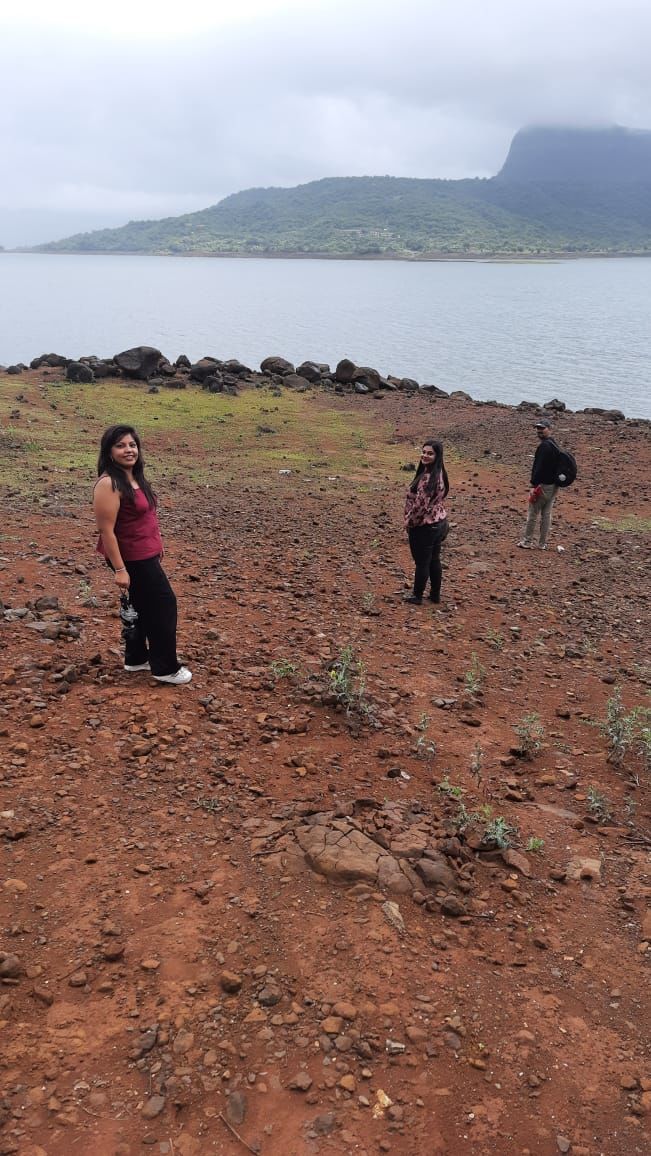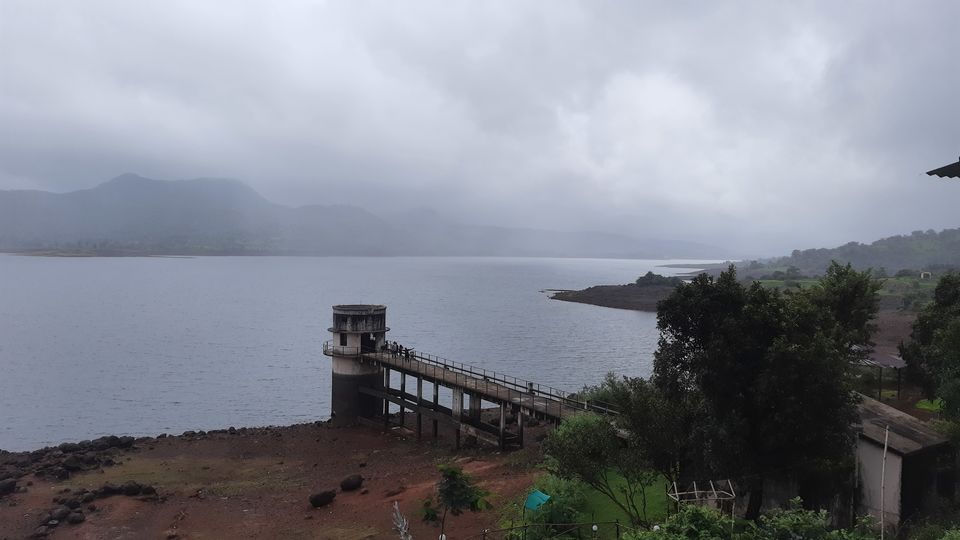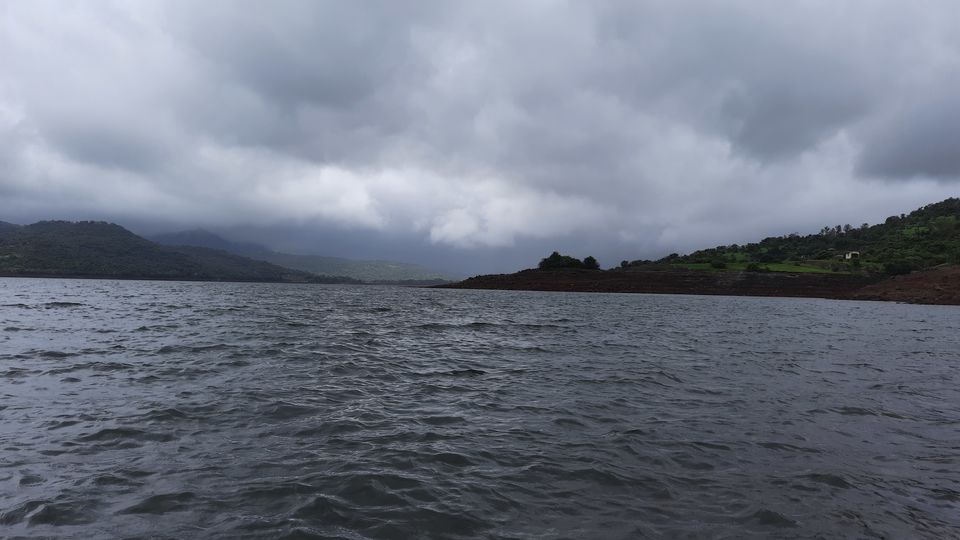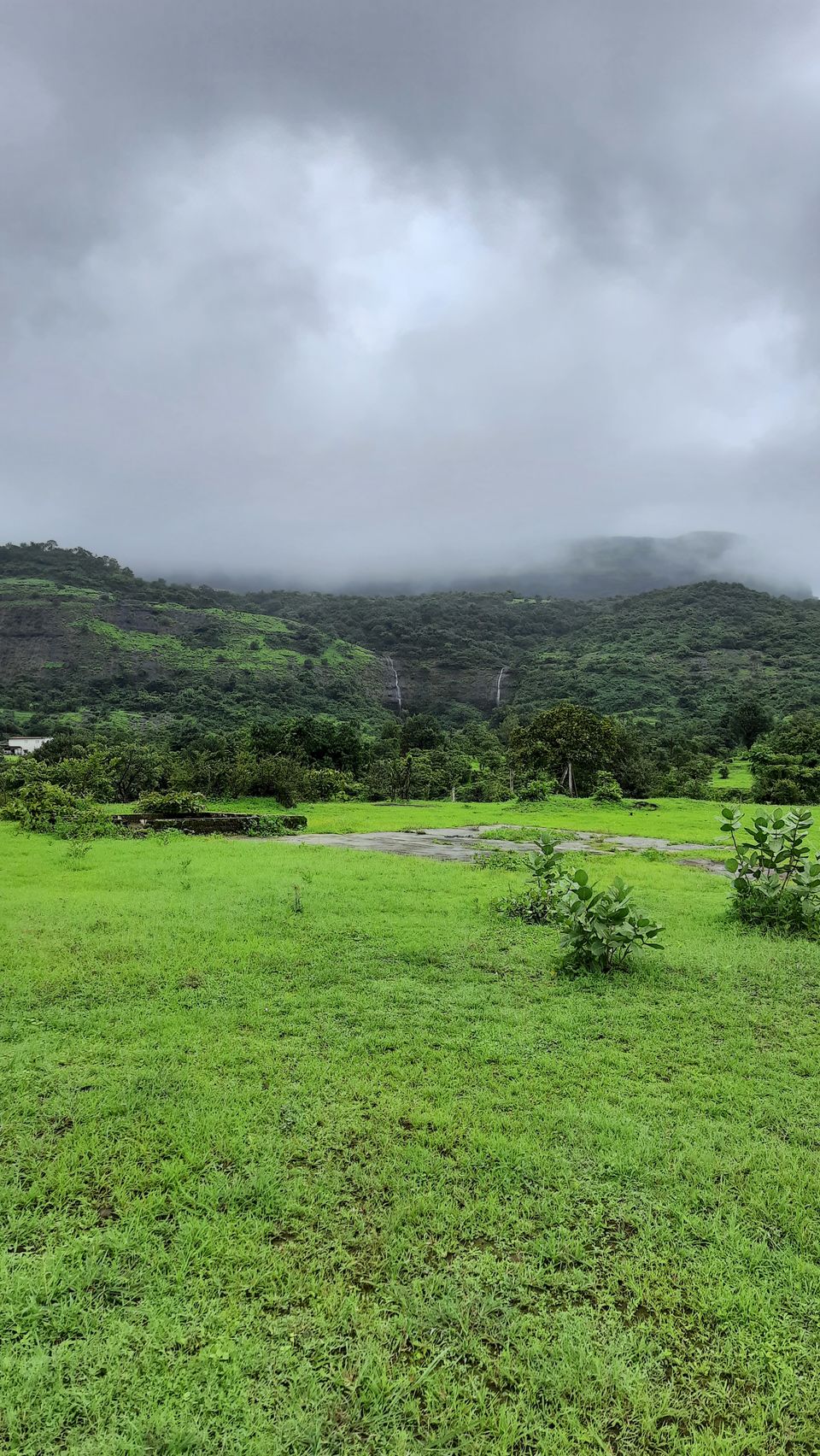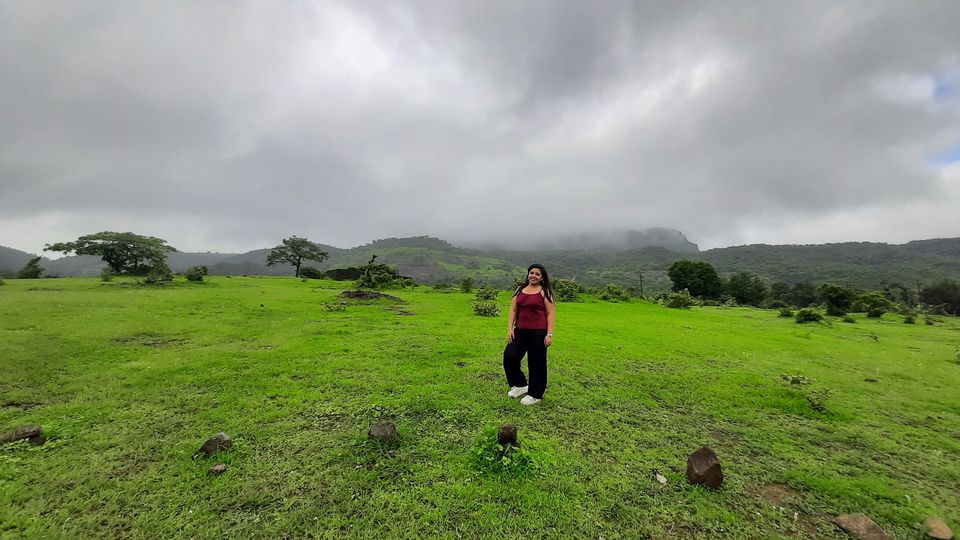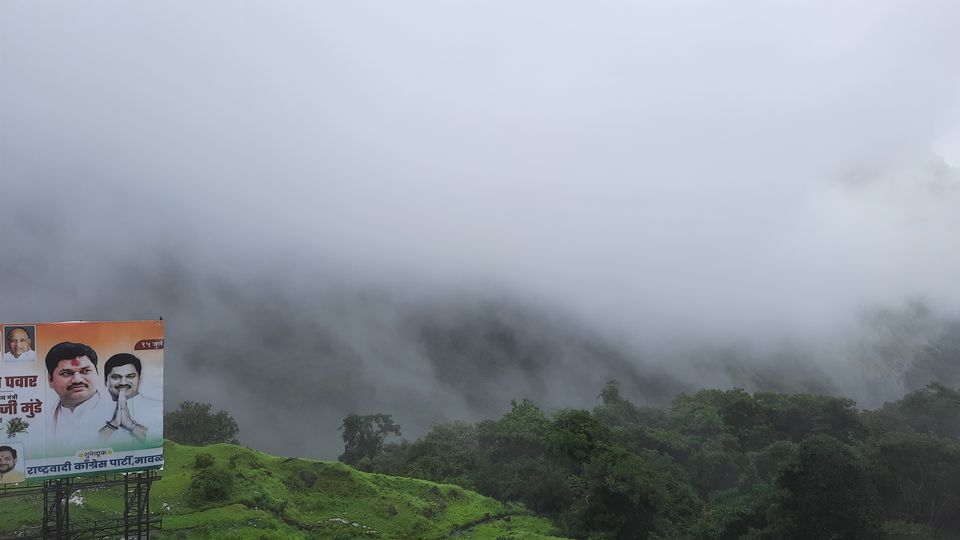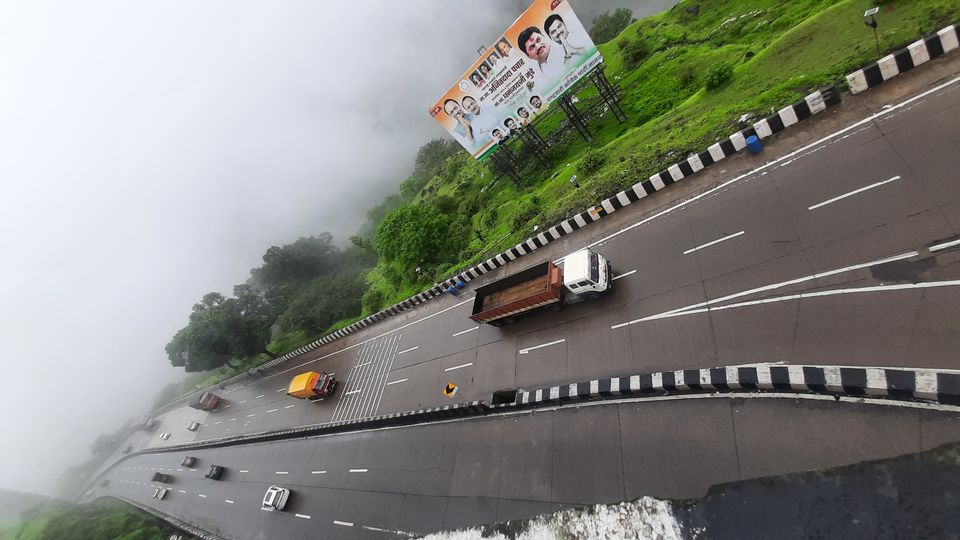 As a North Indian i never imagined that Western ghats were so amazing during Monsoon. We always rush towards Hills station in states Himachal and Uttrakhand but exploring Western ghats this monsoon was the best decision. It was again not a solo trip and i had all the facility and local help which made it even more wonderful.
Since we all are facing this pandemic Maharastra seen one of the hardest times as number of cases are highest in the states and the lockdown norms were pretty strict but we still managed within the guidelines to explore the most amazing experience of the ghats.
We went to Mumbai on 13th for a marriage and seeing the rains planned our week ahead. After all the ceremonies we went on 15th to our sister's home in Kharghar which is approx 33.8km from Andheri east where we attended the ceremony.
Lonavla is roughly around 58 kms and it will take around 1 to 1.5hrs depending on traffic. We booked and Ola outstation and started at around 11 am. As expected the route and view was Mesmerizing. Rain was pouring slowly and it was continues as you must have heard of Mumbai rain. Also we were travelling on the most famous Mumbai Pune highway Officially Yashwantrao Chavan Expressway with breathtaking scenery all around, Waterfalls popping out of everywhere an the clouds getting to the roads beyond imagination.
Cab left us at Tiger point circleand we were then joined by my cousin and her husband who came from Pune which takes same time as us from Kharghar. We skipped every other famous spots because of the lockdown norms and mostly forts were closed so we went straight to Pawna Lake.
Pawna lake is surrounded by spectacular landscapes and is a camping spot. It is a artificial lake and is formed by the impounded water of Pawna lake. There was handful of people and the lake was so silent and serene that it immediately clicked in the memories forever. We spend around 2 hrs until the rain becomes very heavy since we were sitting by the river bed.
Then we went to Khandala which is only 5 to 10kms from lonavla. Enroute we had Vada pav and Omlette. One thing for Sure Vada pav is the cheapest fast food i have eaten and when cooked properly it is really worth the hype.
Khandala we have heard in movies so much is famous for Sunset points and Rajmachi Point and staying there would have a bliss but we have to go back to Pune for stay as per the schedule so went straight to the Rajmachi Point overlooking Pune highway and valley. Sat there with clouds on our face overlooking Pune highway and valley and having tea was heavenly. At around 6 pm we left for Pune.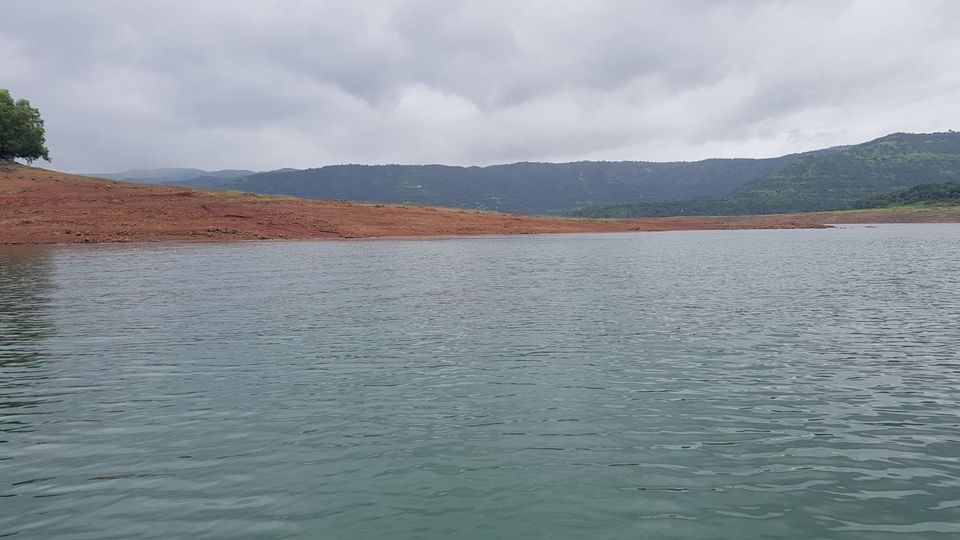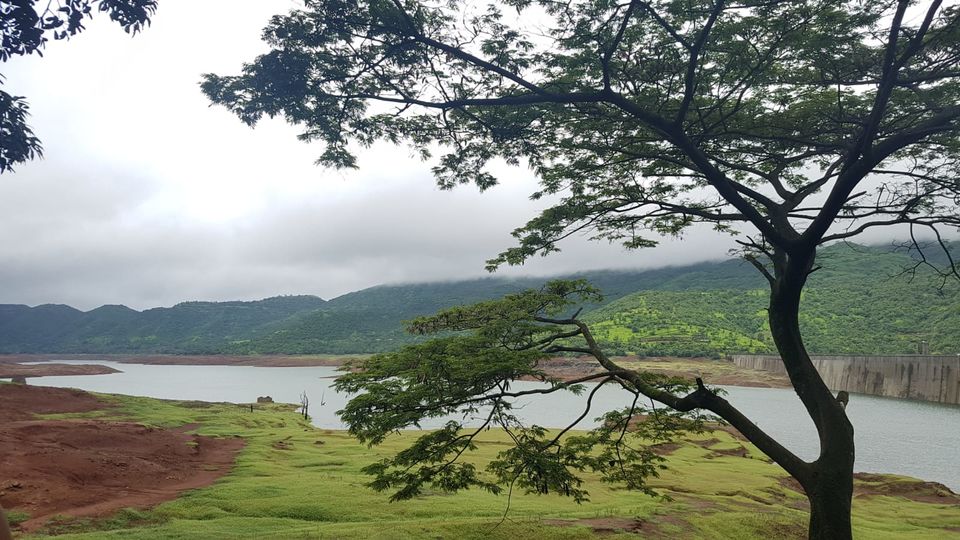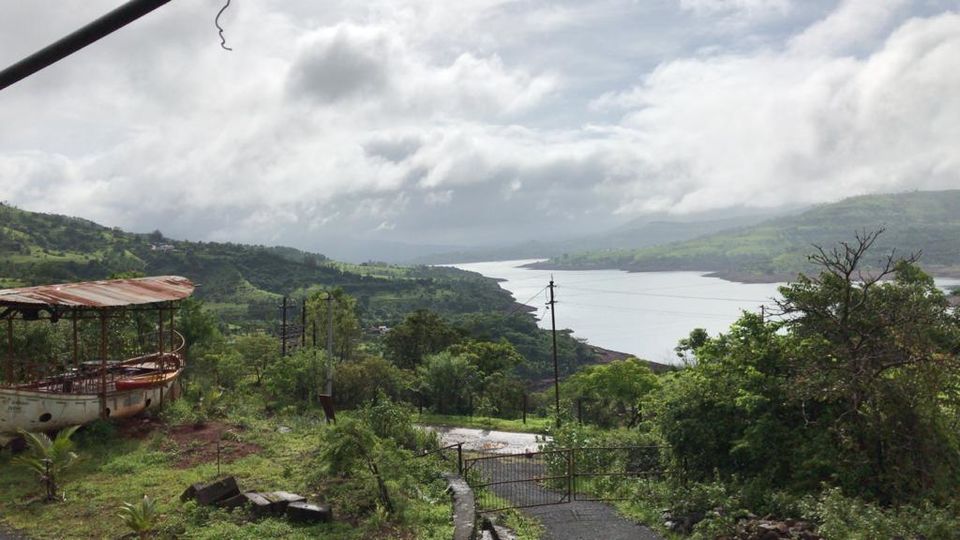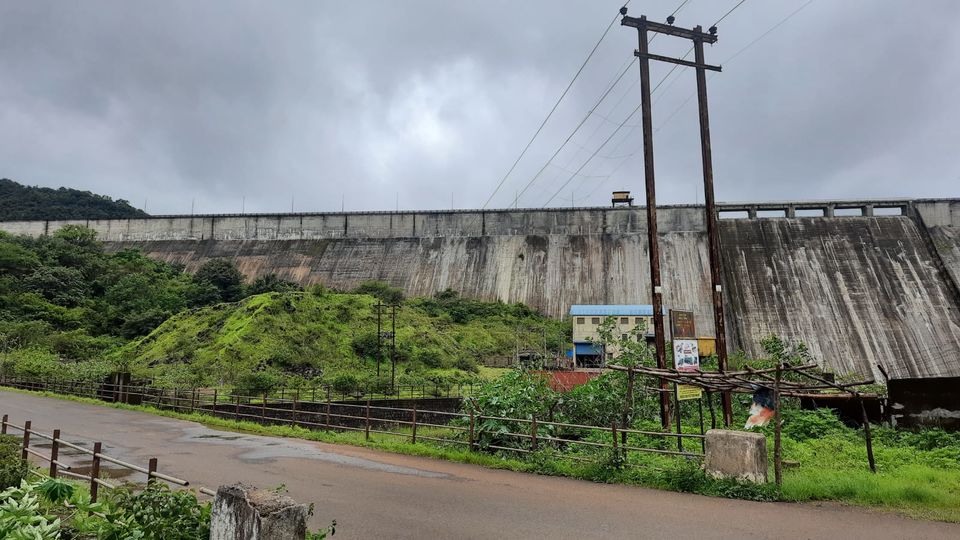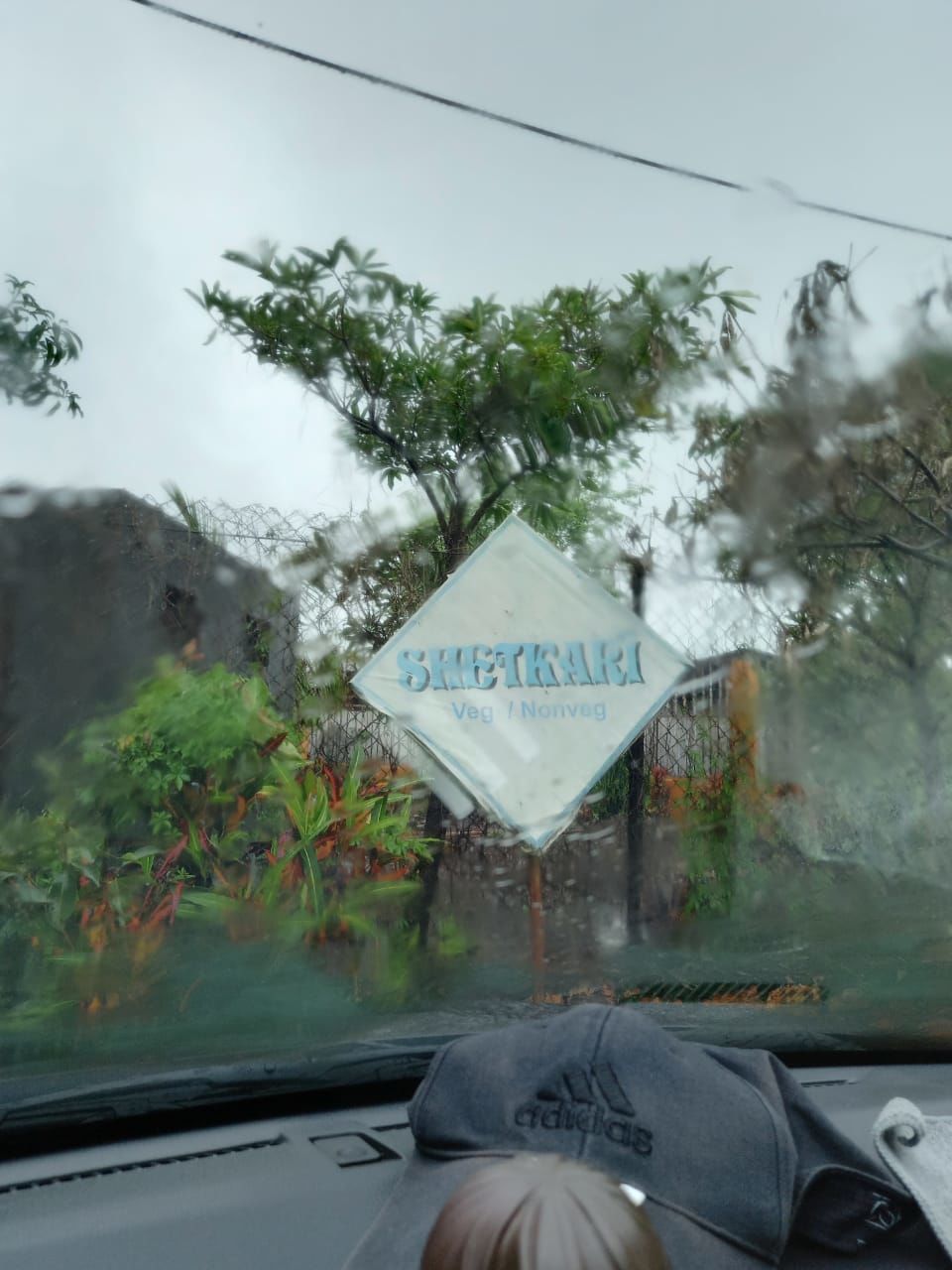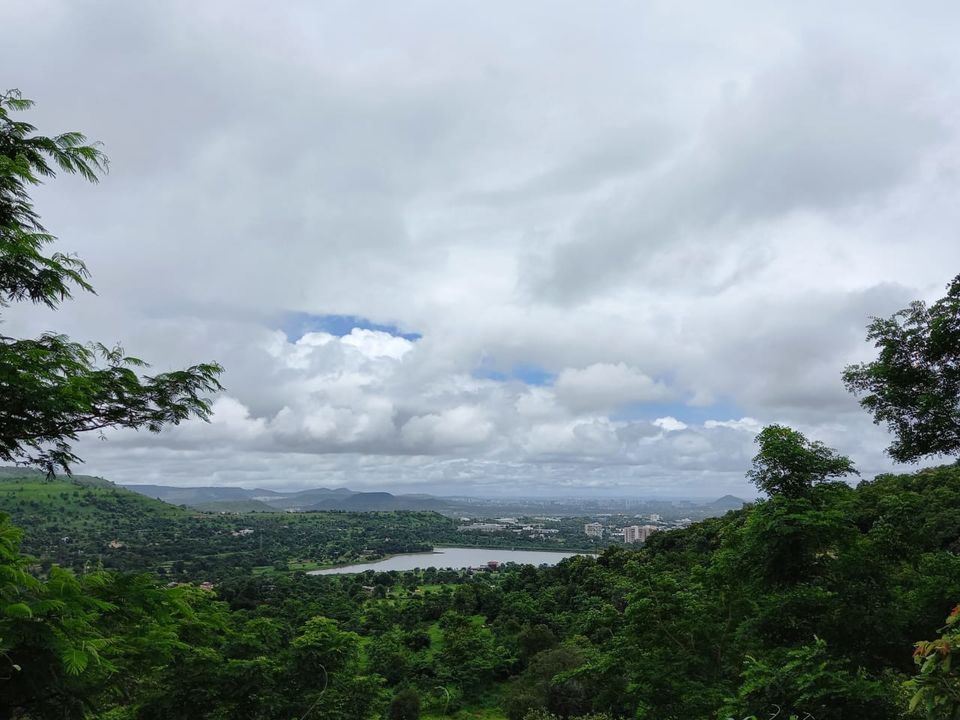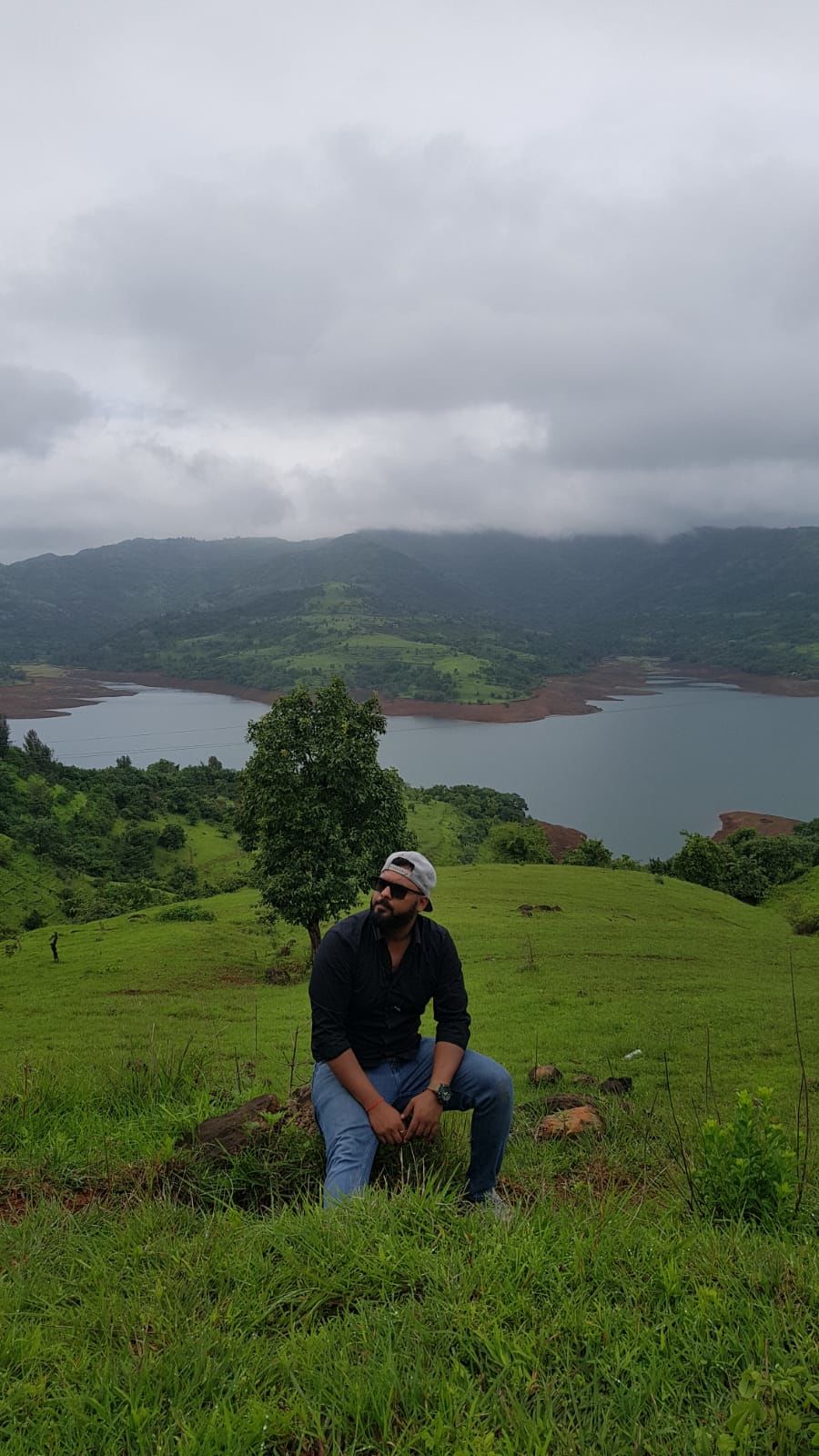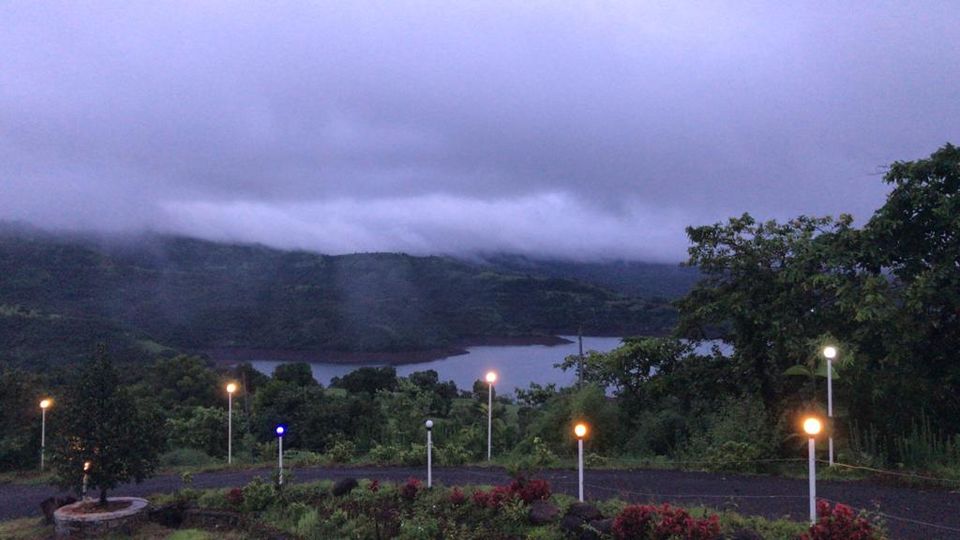 Day 2: Lavasa and Panshet
As first day was so good we had very high hopes next day. Our first plan was to visit Lavasa which is a private planned city based on Italian town Portofino. Due to Lockdown the main entry was closed so we had to only explore the Landscape and then went to Panshet for our staying place. It was Saturday and the local authorities were standing at the Lavasa road to stop every going vehicle due to lockdown norms. We waited for around 1 hr to see what can be done and had a cup of tea along with onion fritters.
Since we had our Reservation to the resort and the only route was from there so they let us pass. We Spend some good quality time exploring eating and clicking on Lavasa roads. Rain was so heavy that it was difficult to step outside. Still we had our moments.
Our last stop Panshet was around 30kms and the roads were mix of Mud, forest and villages. Panshet is famous for it's Dam which provides water to Khdakwasla dam and which in turns provide water to Whole Pune. It has nice boating area and lots of Resorts nestled beautifully within forest. Our staying resort was Adventure Maval nestled amongst the primeval hills of Maval. Trust me on this when i say the view and the entire scenery was Heavenly. Nothing short of dream location.
It is famous for camping and adventure sports, trekk, and various other Adventure activities. Since we went in Lockdown the overall crowd was very less and no adventure sports were happening because of rain. We immediately went to the rooms and they were spacious with balcony looking at the lake. Main hall was covered with TT table and Pool table. Outside was Boat sitting area where we had our chai in the morning. We ordered 1 veg and 3 non veg thali and the chicken gravy was spectacular. Next day we had our flight to Delhi from Pune so we had to check out after breakfast. Morning was so beautiful that we wanted to stop that time. We woke up and went to trek a little bit to have more clear view of the scenery. We played table tennis, had our cup of chai and packed to bid adieu just to come back again next season. One thing for sure the Breakfast was not as expected. It was only Kanda Poha and nothing else.
This place is really near to Singhad fort which we do wanted to cover but due to time constaints we couldn't. We took Panshet pune road via Khdakwasla dam. Enroute was beautiful scenic locations which we clicked to. We even had our challans for stepping outside in Lockdowns and not wearing mask properly.
On our way back we stopped at Panshet dam and tried Boating to experience the Dam more closely. Also we tried Misal Pav first time there and it was just wow. Only thing left was to try local cuisine and we stopped at Shetcurry. It was enroute to Pune near Nigde-Osada bus stop and definately worth trying. We had our Chicken fried and curry with Bhakar roti. It was well spicy and completely different taste altogether. Do Give it a try.
Lastly En route to our airport i wanted to have our last cup of tea and we stopped at Goodluck cafe at most famous FC road. Bun maska and chai the last of the local famous thing i tried. Overall the experience was wonderful and thanks to Anushka and Mayank who made our trip wanting more.
Things to do:
1. Research and plan wisely as there is lot to explore.
2. While in Lonavla you can purchase Local Chikki of different variety. Mangalram ki chikki is everywhere.
3. Mumbai ki baarish everyone knows so be ready to have all the necessary things like Umbrella/Raincoats/Extra clothes.
5. Book flight from Pune. Try finishing your trip at Pune rather than Mumbai.
6. Take off route to Panshet from Lavasa. It's amazing to experience that road.
7. Try Local food. Sea food or Non veg is more of Southern flavours and lovely spices.