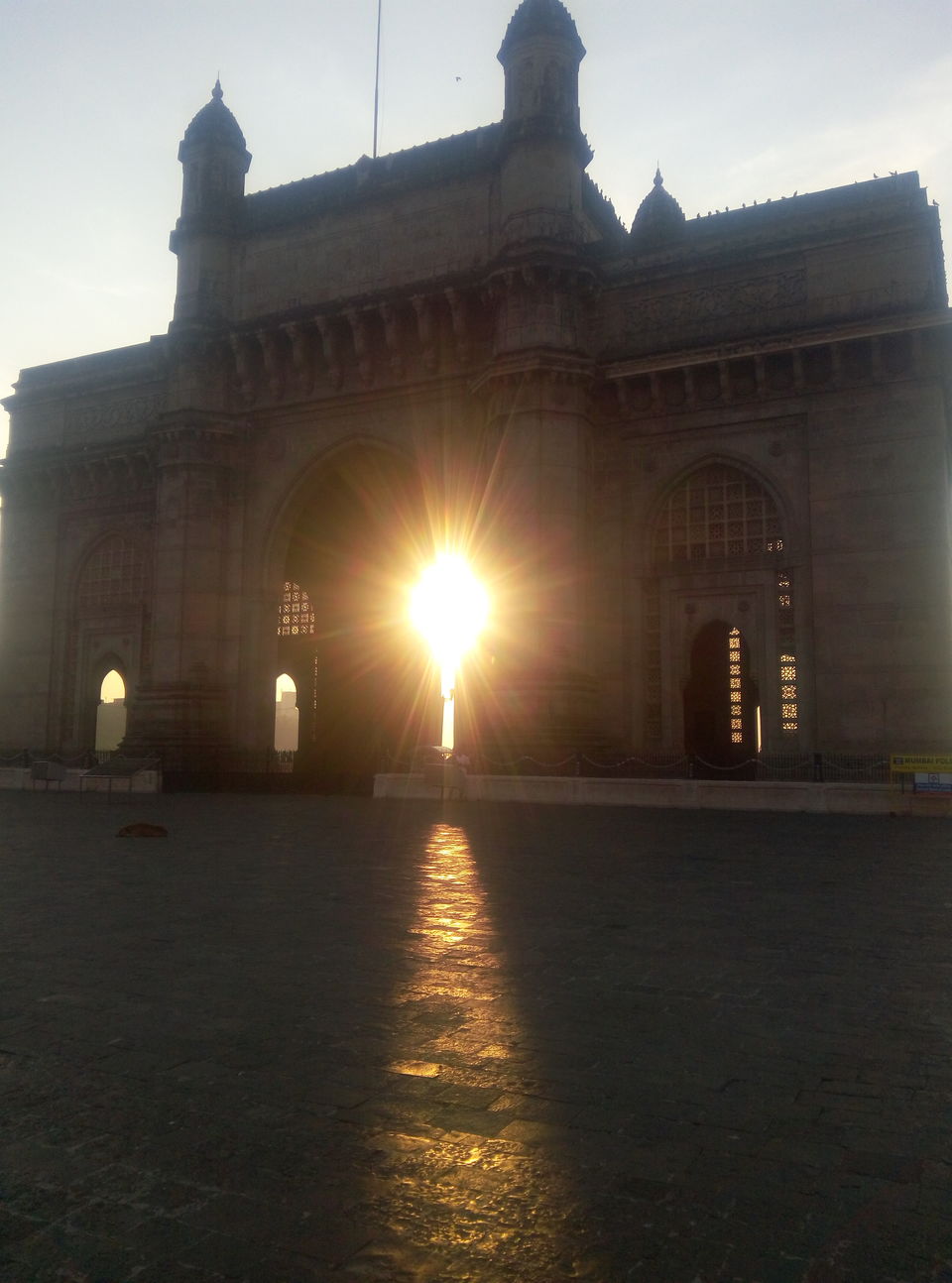 After only a three hour sleep, we checked out of our guesthouse and took an Ola to CST station. Here my friends had a train back to Goa, while I had decided to stay a bit longer and tour Mumbai. I had my flight in the evening at 4.
After bidding adieu, I exited the CST station and was met by a pleasant sight of the facade of the station. From here, I decided to visit the Gateway of India and the Hotel Taj. Even though the locals advised against it, I decided to not take a bus and walk instead, from CST to the Gateway to really feel the culture of the city. I bought a newspaper, read it over a cup of tea while on the way ( because isn't that how the locals live here?).
After about half an hour of walking, the grandeur of the monument amazed me. Because of the sun rising behind it and the Hotel opposite, it made a beautiful sight to behold. I just couldn't help but get bitten by the photographic bug.
Then I decided to take a trip to Elephanta caves. A boat takes you to the caves, situated on an island about one hour away at a decent price of RS 160. After a short walk on the island, you can reach the caves and admire the beauty of the place, so untouched by modernization, so vastly different to the city of Mumbai.
After I came back from there, it was already afternoon and time to go. So I took a local train till the airport and went beack with a vow of returning soon to the megacity.