Guide to the totally stunning Plitvice Lakes, Croatia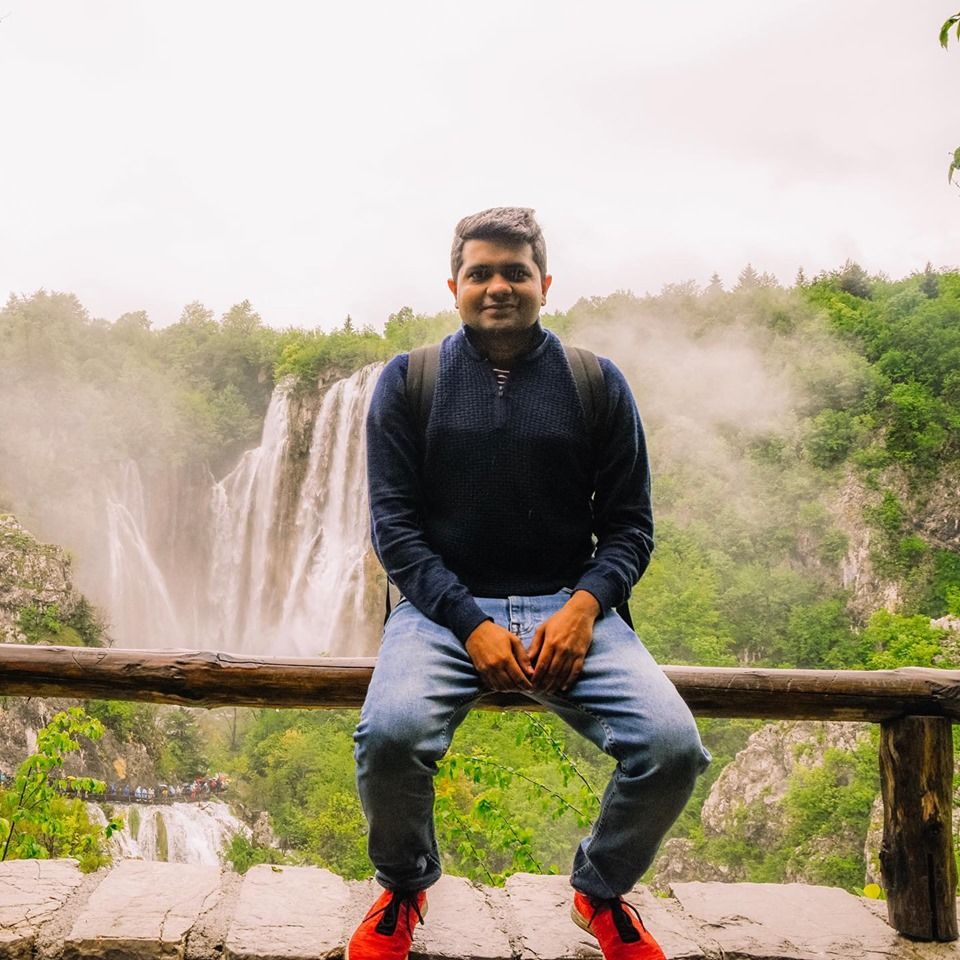 Plitvice Lakes is one of the most unique places in Croatia. This places consists of 16 interconnecting lakes which vary in color from scintillating emerald to turquoise deep blue (depending on the time of the season you visit) which lead to absolute stunning waterfalls. Plitvice Lakes or Plitvica National Park became a UNESCO World Heritage Site in 1979. It attracts the most tourists annually and is ranked as the most popular place to visit, catering to all tourists' family, friends, couple and solo. You can easily walk around this place on the various walking trails and boardwalks which are suspended on the lakes. An absolute overwhelming experience is guaranteed here by exploring the various walking routes and witnessing from the various stunning viewpoints, nature at its best!
Best Time to Visit Plitvice Lakes
Plitvice Lakes is a year-round destination. It is open 365 days of the year. The summer months are the busiest time to visit the park. Expect congestion on the boardwalks and hot temperatures. Water levels tend to be lower during the summer months so the waterfalls may not be as impressive. Spring and autumn are the best time to visit. Crowds are lower and the waterfalls are roaring during the spring months. In autumn, you can capture the lakes with gorgeous fall colors. Winter is a totally different experience. Crowds are generally low and if you are really lucky you will get to see Plitvice Lakes with a layer of snow.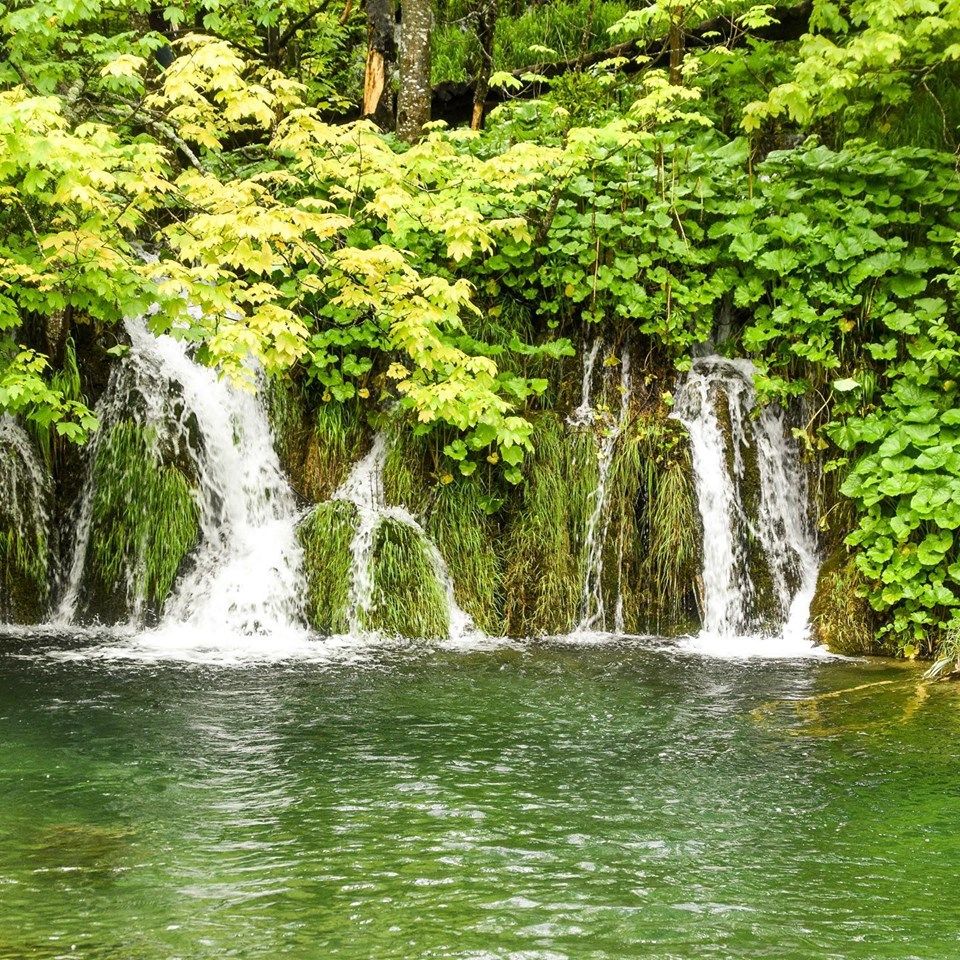 Where is Plitvice Lakes
Plitvica is located in central Croatia. Driving to this place is the most common way of getting here. Alternatively you can also opt for buses. FlixBus and Arriva are popular operators in this part and are recommended as they are typically neat and clean and most often are on time. The nearest cities to Plitvica are the following.
Zagreb: 135 km, 2 hours 15 minutes
Zadar: 136 km, 2 hours
Split: 260 km, 3 hours
From any of the places above a day trip is possible to Plitvica, however avoid day trips during the summer months as by the time you reach the national park all the tours would have begun and it would mean that you could be stuck with large groups of tourists and not getting to enjoy the place. For the best experience, book an overnight accommodation and begin super early the next day.
Where to Stay Near Plitvice Lakes
There are two lodges in Plitvice. Hotel Jezero is a 3-star hotel located near the park entrance. Hotel Plitvice is budget hotel located near Hotel Jezero that gets good reviews. Alternatively, if you have opted for accommodation in the nearby cities you can always travel from there by road. Just make sure you get here prior to the busy hours.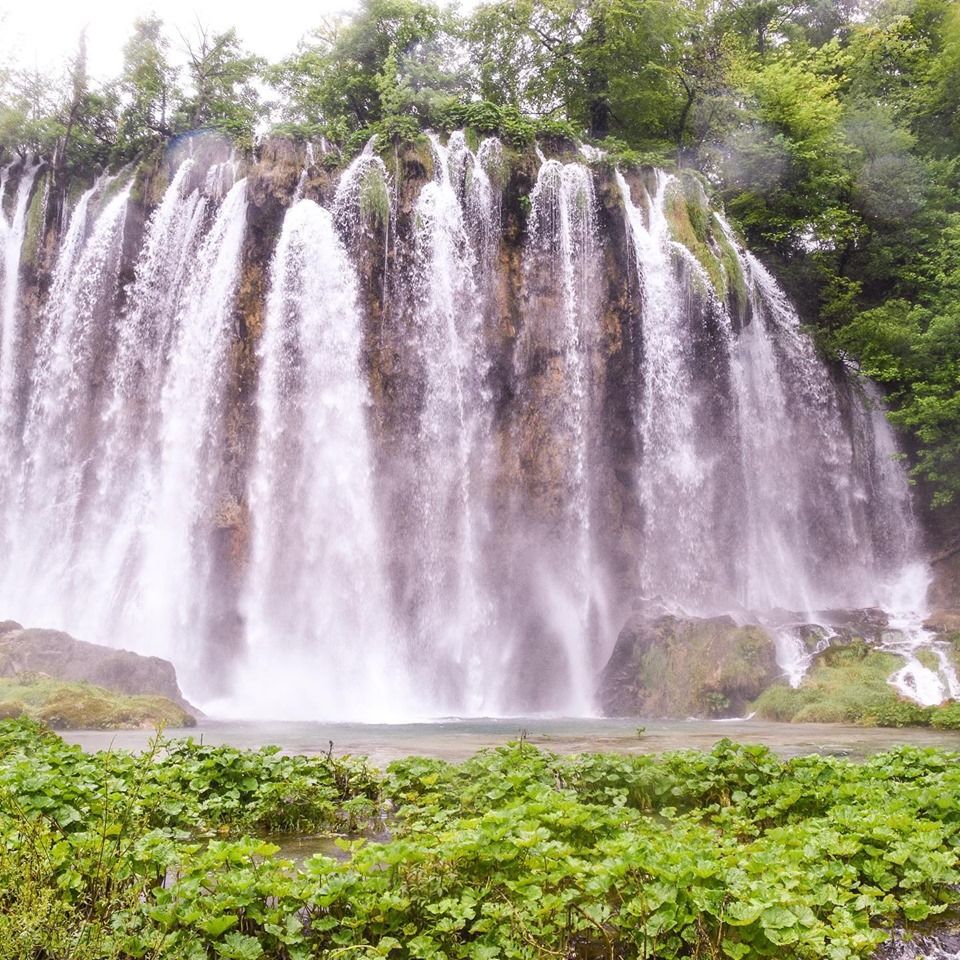 Park Hours and Prices
During the summer months the park is open from 7 am to 8 pm. In spring and autumn the park is open from 8 am to 6 pm and in winter from 8 am to 3 pm. These hours can vary so it's a good idea to check the hours on the official website.
You can purchase one-day tickets and two-day tickets. Here are the prices for one-day tickets for adults:
January to March: 60 kuna
April and May: 100 kuna
June to September: 250 kuna until 4 pm; 150 kuna after 4 pm
October: 100 kuna
November to December: 60 kuna
The cost for children ages 7 to 18 years is roughly half the cost of an adult. Children 6 years and under are free. The entrance fee includes unlimited trips on the electric boat and the shuttle.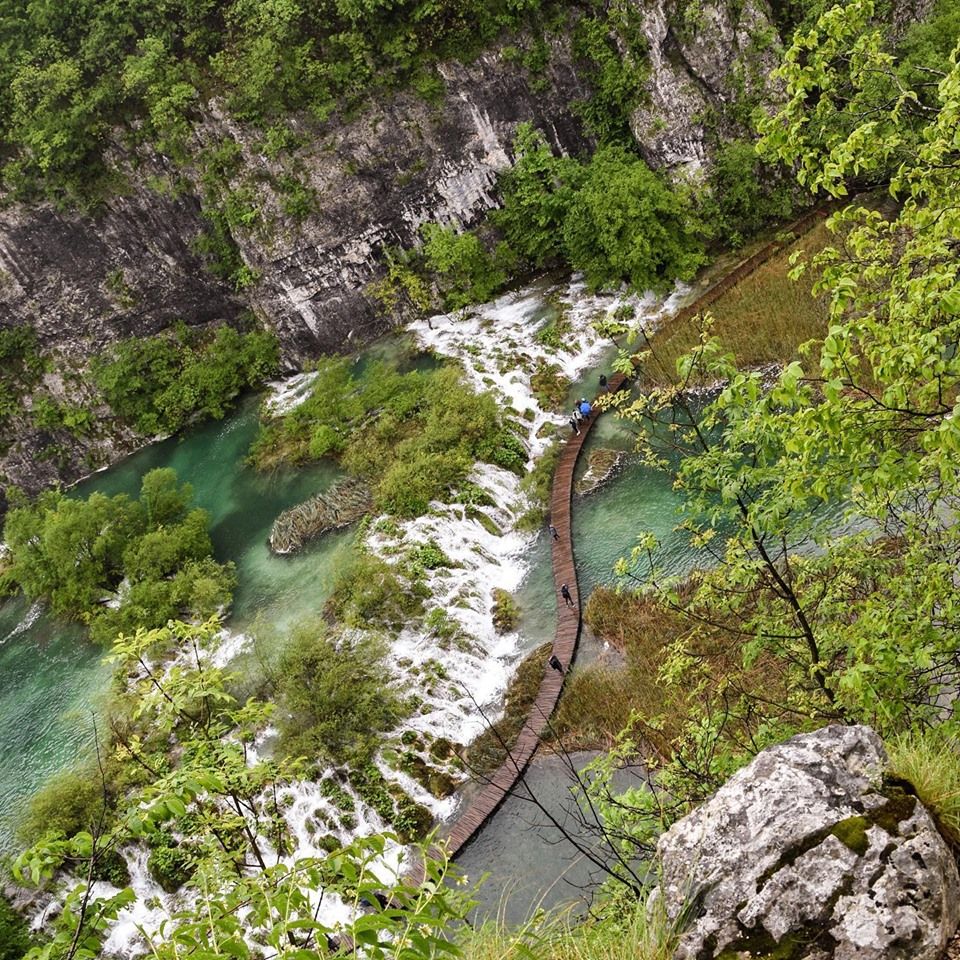 Exploring the Plitvice National Park
Plitvice National Park covers across 73000 acres of absolute blissful nature. You can opt for the boat ride shuttle service to enjoy a panoramic view of the National Park; however the top recommendation would be to hike across. Hiking through this place is possible on its four hiking paths which are further classified into seven different routes. These routes are divided based on the classification of the Park. The Park is classified into three sections; the lower section, the upper section and the third section. After exploring the lower lake you can take a boat to the upper lakes and enjoy the beauty by strolling on the boardwalks.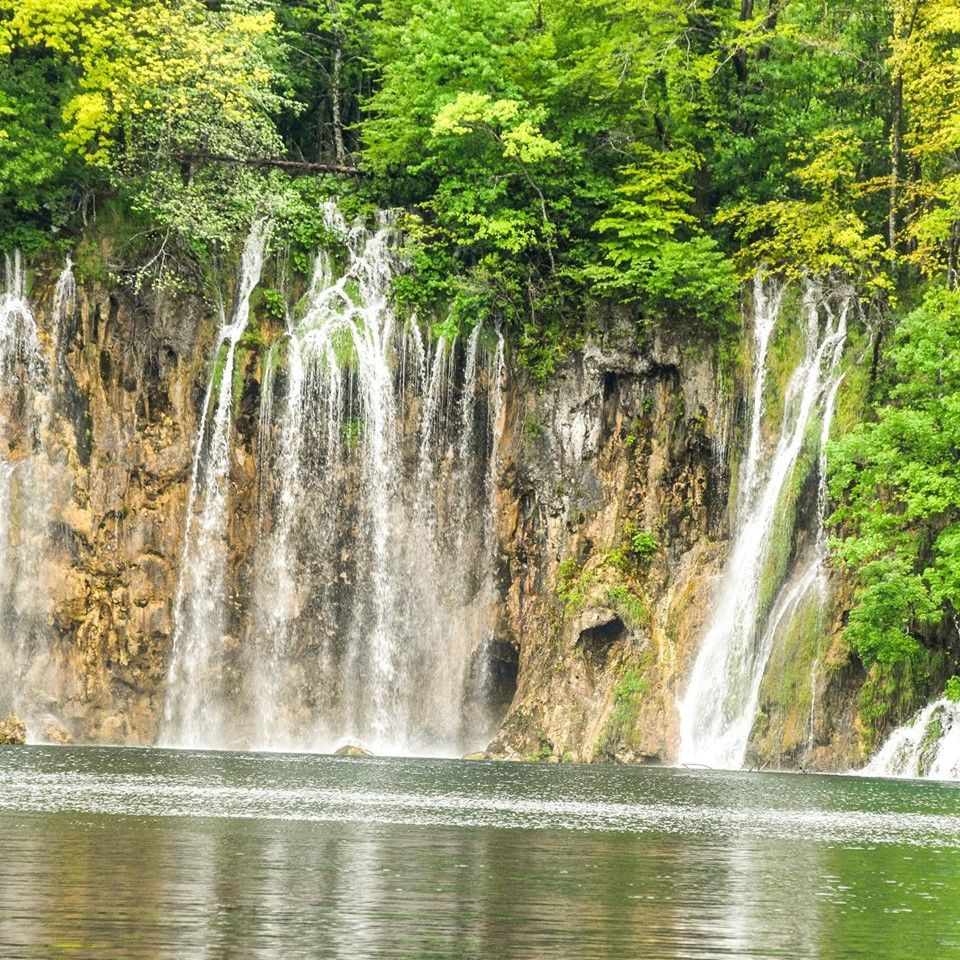 Depending on your energy levels and how much time you want to spend in the National Park you may opt for any of the routes also known as programs. Program A, B and C start from Entrance 1 and program E, F and G start from Entrance 2 which are similar to the routes from entrance 1 just that they run in the opposite direction. You can also opt for the full day hike here which is called program K.
Program A, B, E and F are super easy trails and are programmed in a super straightforward way for those who want to spend only half a day here at the Plitvice Lakes National Park. They cover the top spots at the park such as the stunning waterfall Veliki Slap and the super beautiful Kozjak Lake. The smallest route here is A which is about 3.5kms and it can take anywhere between 2-3 hours to finish. Program B is slightly longer and would take 4 hours to finish this 4km hike. A and B begin from entrance 1 and on completing you can either walk back to the entrance 1 or take a shuttle. Similarly from entrance 2 you have two options of E and F which are super easy and take approximately 3 hours and 4 hours respectively. Here also you can end you hike by walking back to entrance 2 or taking a shuttle back. Program E is a 5km hike whereas program F is a 4.5km hike.
Program C and H are continuations of the smaller trails, they include both the upper lakes and the lower lakes. It's absolutely worth it to visit both the lower and upper lakes if you have the time. In order to do this you will need to do Program C (from Entrance 1) or Program H (from Entrance 2).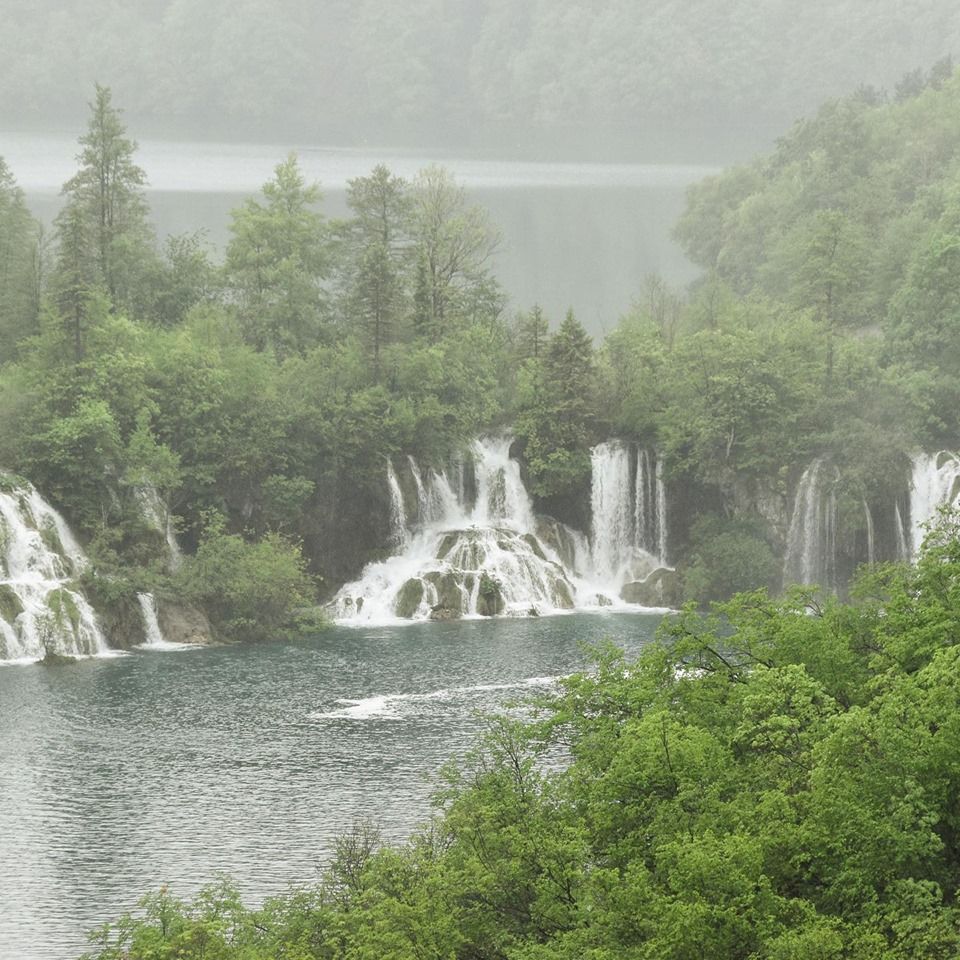 Route C begins by exploring the lower lakes from where you can take a boat ride and further continue the hike to the upper lakes. Route H is similar but is just in the opposite direction which would mean that, you finish hiking the upper lakes first and then after the boat ride you are onto the lower lakes. Both these routes are approximately 8km – 9km long requiring an easy 6hr – 7hr time period to finish. Another important thing to consider while choosing the program would be that Route C involves hiking upwards initially and later it comprises of hiking on flat boardwalks whereas Route H is in the opposite direction keeping the tough part for the end. Although, route H being in the opposite direction means that you would be walking against the traffic making it a pleasant experience for you as you would be away from the crowds. However, during the peak season this might not work out as there is just as much traffic on both the routes from either entrance. Both the hikes are easy and are suitable for all.
Which comes to the big question, Should You Start at Entrance 1 or Entrance 2?
I recommend starting from Entrance 1, especially if you get there first thing in the morning. By starting from Entrance 1, you are walking slightly uphill most of the way but you are walking towards the waterfalls. That means that you always get to see them in front of you and you are done with the slightly tiresome part of the hike initially. If you walk in the opposite direction, you will actually walk past some of the waterfalls and have to keep turning around to look at them. It's not a big deal but it is a nicer experience to walk towards the waterfalls and explore them that way.
However, if the adventure is not enough and you want to go bigger then you can always hike on Route K which comprises of hiking around all of the National Park without taking any boat or shuttle rides. This is 18km long and would easily require 10-12 hrs to finish. Can be an option during the summer or late fall as those seasons come with many hours of daylight!