Crawl up the mountains, pass many a turns, cross the river and ridges and keep moving up the meandering road that leads you to this land of god, believers and picturesque views - Tosh. And as you do it you witness the grandeur of this world only to realize how tiny space we occupy in this world.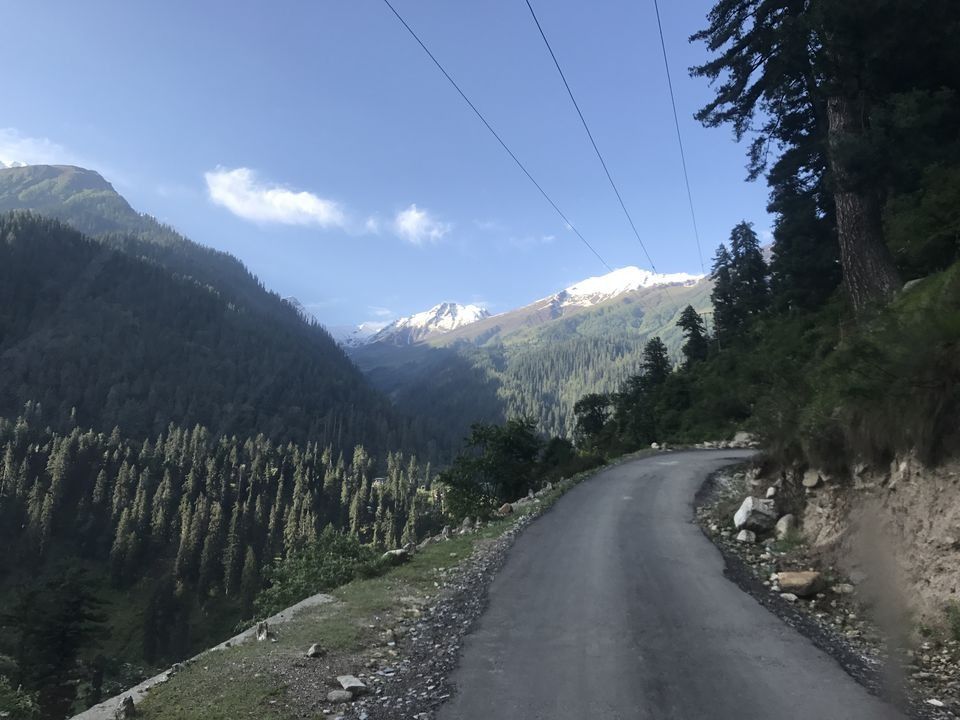 Day 1 : from Delhi to TOSH. Overnight Volvo to Bhuntar (~12 hours journey, 520 kms), Kullu and then Hired a Taxi to Tosh (~1500 for one taxi, 3 people comfortably for 46 kms journey, 2 hours). While on the way to Tosh we passes by Kasol (very crowded) and Manikaran (Holy place of Sikh).

By 1 PM we have reached TOSH - WOW !!TOSH - One the way to Bhuddaban via Kutla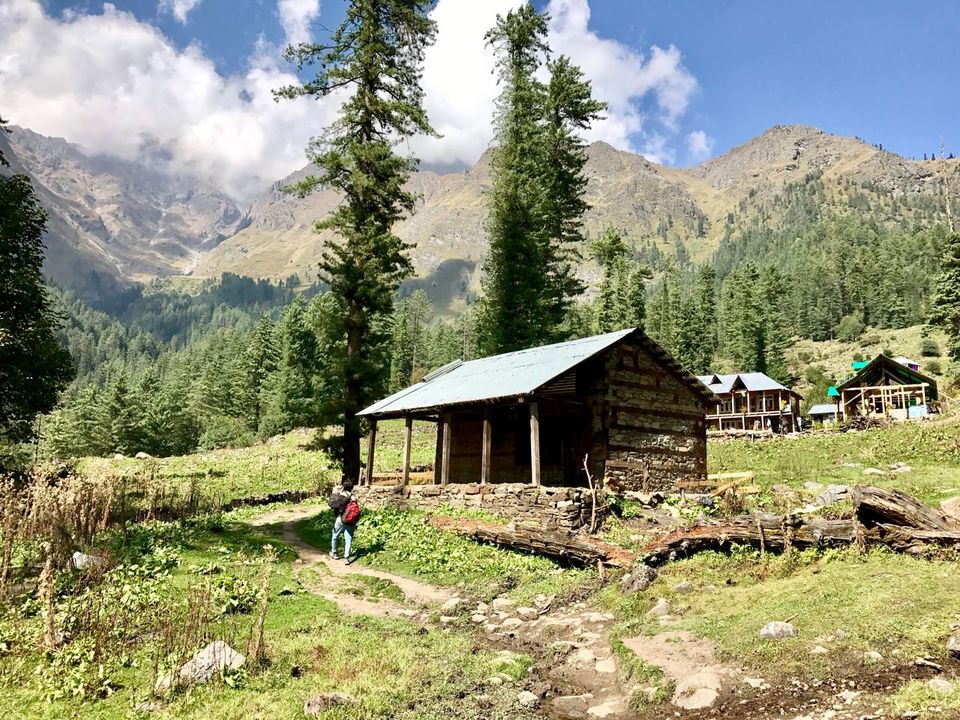 Welcome to Tosh, where the wind whistles down from the lush and mighty slopes of the mountains to the gorge valleys studded with tranquil streams of Tosh glacier's pristine water. As you hike up on the undulating muddy trails that crisscross the landscape like strokes of a paintbrush on the canvas you will hear birds coo and sing and butterflies dance to the melody of life - exhibiting its splendor in full carnival of colors, aromas and scenic spectacles.
The glaciers of White Sail, Angduri, Pinnacle, Papasura and Devachan embellish the crown of this prolific valley like a prince.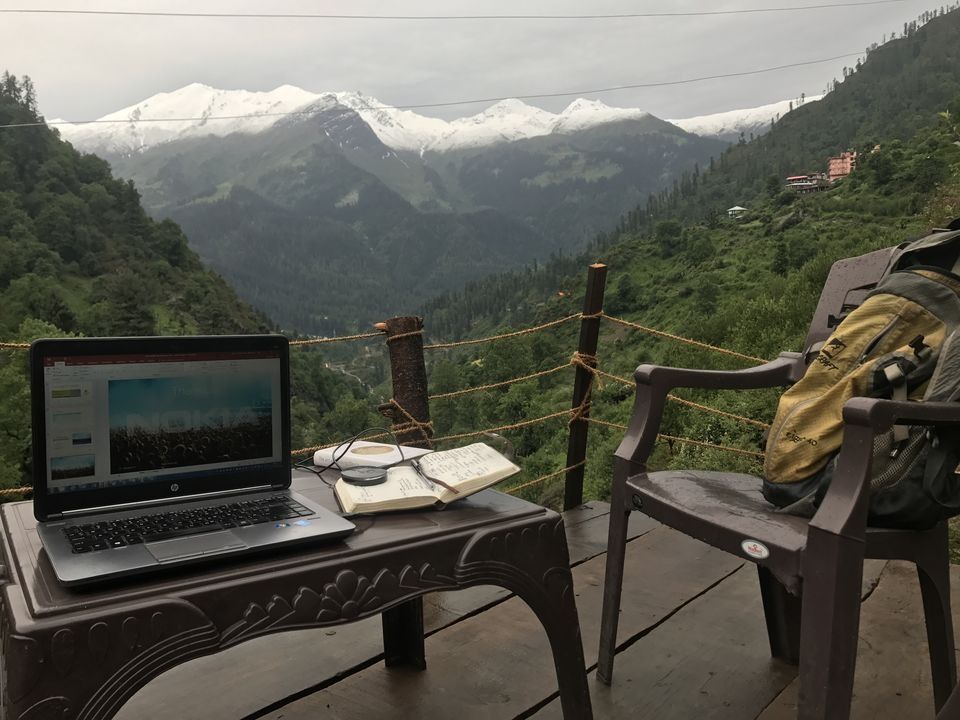 Blooming irises, marsh marigolds, primulas and buttercups decorate the land like a nosegay. There will be moments when you would like to stand still awestruck by the view of snow peaked mountains standing tall in the backdrop of clear blue sky. The soothing sound of gushing streams transcends your restless soul to twin it with the peace of this enchanting land only till the next moment when flinchers, dippers or Himalayan Griffons catch your attention with their colorful plumage and fluttering flights.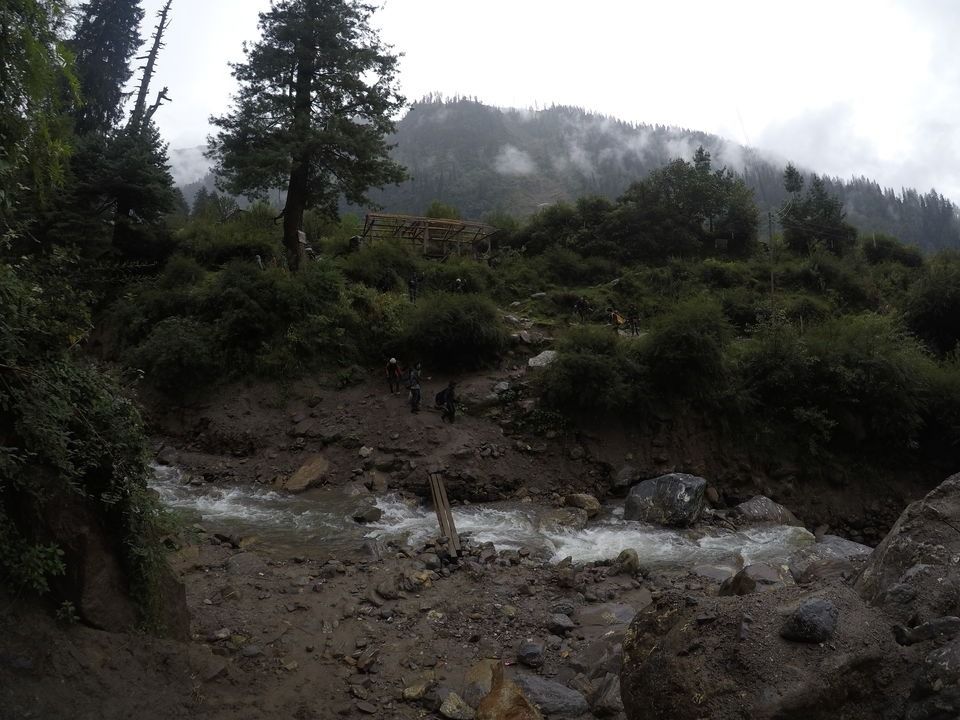 Once in Tosh it is difficult to leave but till you stay let me recommend a perch for you to rest and soak this beautiful dream. Walk up a mile or two (don't mind the exact distance as every step is a delightful stroll) towards Kuchumb and cross a little stream to hop on to your perch called, The Stonedage Café & Inn. Walk along the apple orchids and the spurting stream to enter the Café Stonedage that greets you with a welcome drink.
Rocks and woods have been sculpted into structures which exude the creative spirit with which this place has been built. Three cottages and two dorms made of stone and corrugated roof excites the kid in you to enter and rejoice your stay here or should I say in 'middle of nowhere'.
The attentive and courteous staff will help you relax and even guide you to plan your local excursions. Be it a day or a month or even more you will never run out of things to do. Take a stroll among many gorgeous trails, you may hike up to Buddhaban or trek to Kheer Ganga or go bird spotting, do whatever suits your palate or fuels your creative zeal.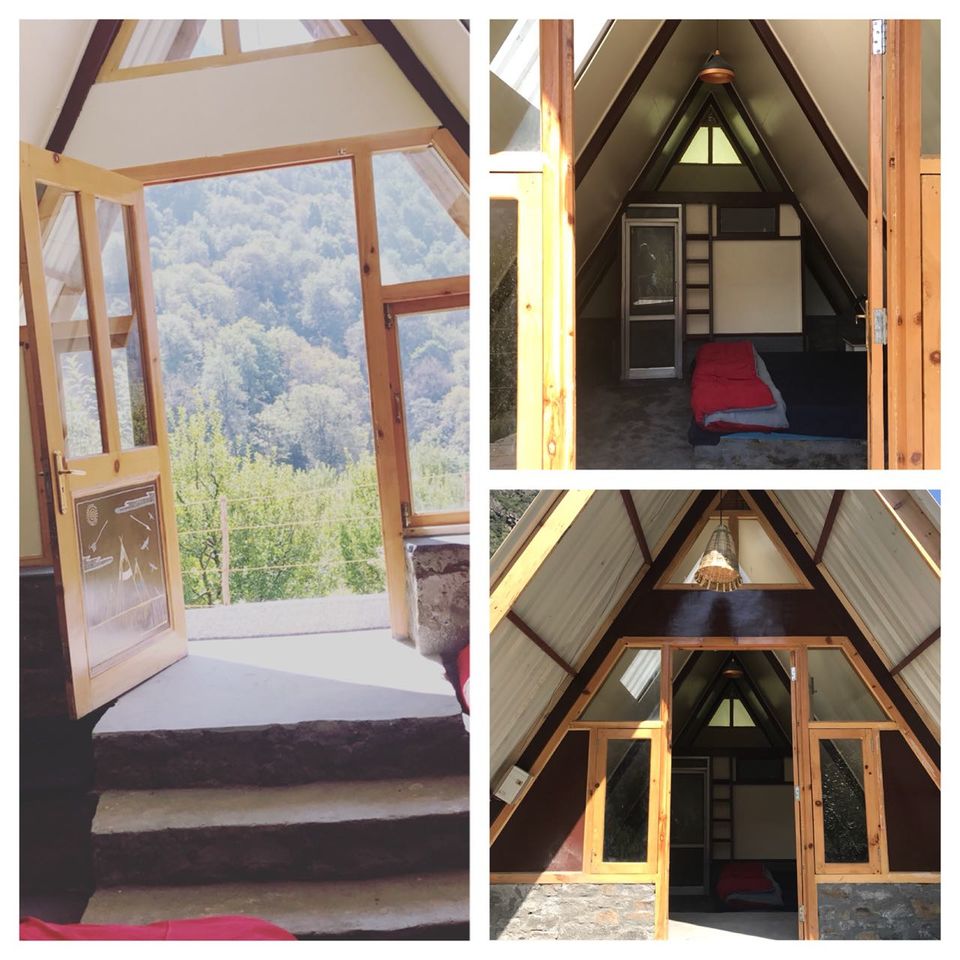 Vinay (the chef) will possess you with his food that leaves you craving for yet another meal. You will be spoilt for choices with range of cuisines in the menu and if like me you too are fond of local meal then let Vinay take you on a culinary trip of Himachali Cuisine. Words will always fall short to describe the beauty of Tosh and the comfort of Stonedaged Café & Inn so if
and the Cafe' design does matters...
I may recommend then take a break and rush here because it is always better to see it once than to hear it a thousand times from people like me... Cheers!