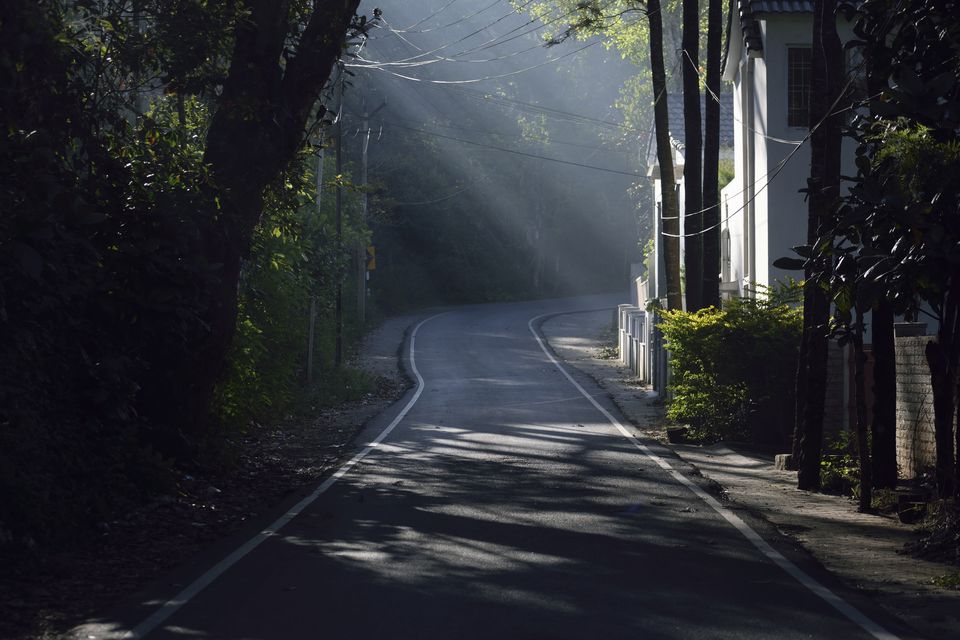 Good Morning! Day 2 at Yercaud It was around 5 Am,After a coldest night where temperature dropped down to 9 degree and in the morning even brushing teeth seemed to be a bad idea, water was that freezing. Looked through the window all I could see is droplets of water running through the window because of the mist. It was magical, waking up to freezing temperature and to the lovely music of birds. We walked to a nearby tea shop it was too cold and the time was 6 30 Am and inquired about the nearby view point to a local. It was Pagoda point which is 3 Km away from where we stayed. He mentioned that it is tough for outsiders to walk till there from where we stayed, so yes we decided to walk! We called the Hotelier and asked him to prepare breakfast for us and would return on time, it was around 7 Am we finished our hot cup of Tea and started walking, we three love nature and the best way to enjoy nature is walking with it. Took a lots of pictures of sun peeking between the tress trying to show its dominance.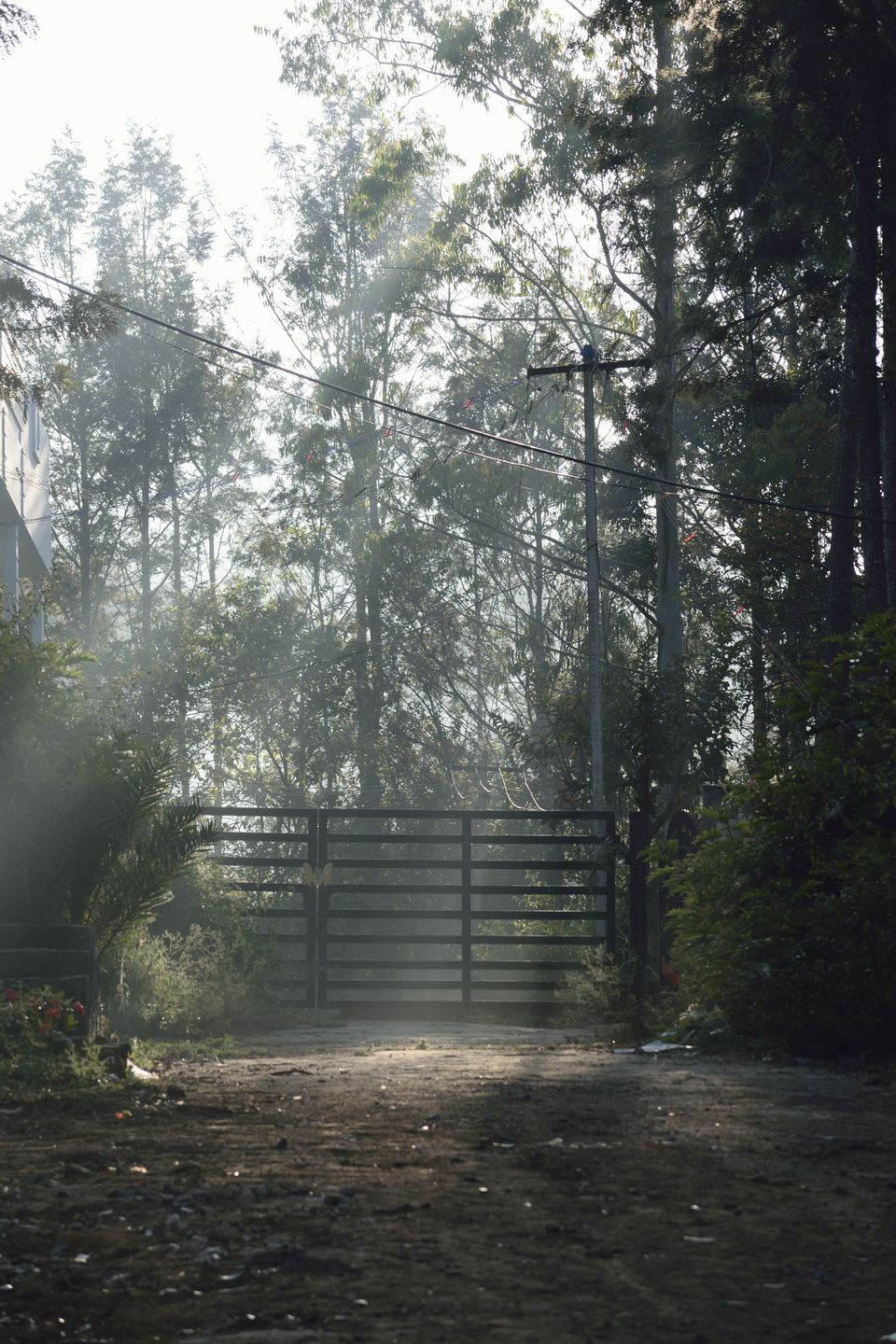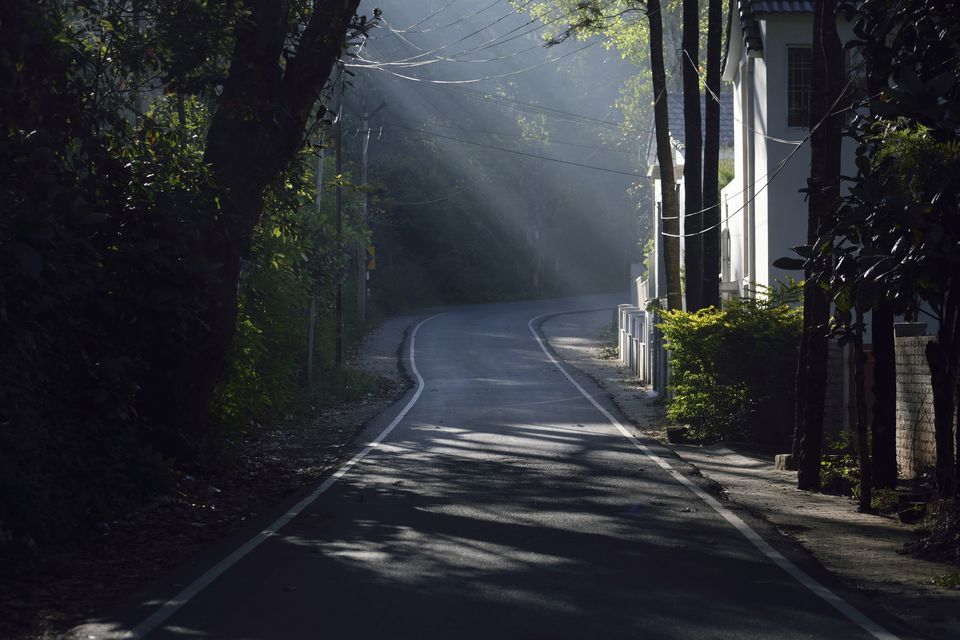 This was the scene all the way to Pagoda point, in few places both the sides were covered by tall trees. While on the way met few locals and learnt that coffee and Pepper is their main cultivation.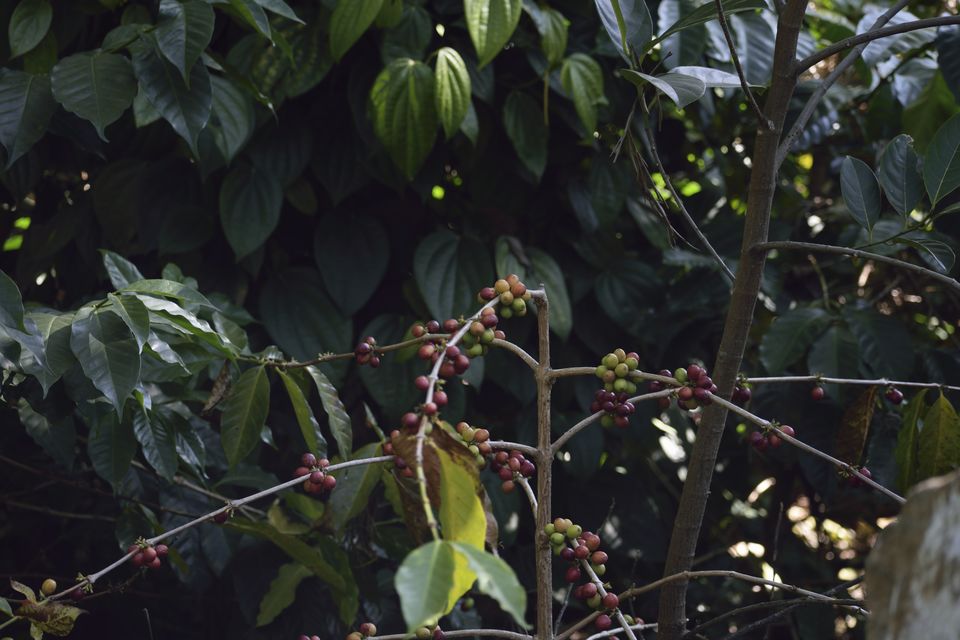 We bid good bye to the Local and started walking again, now we understood why the local at the Tea shop mentioned it will be tough for outsiders it was all up's and down and we were exhausted by the time we reached there but nature got our back, it was an amazing view.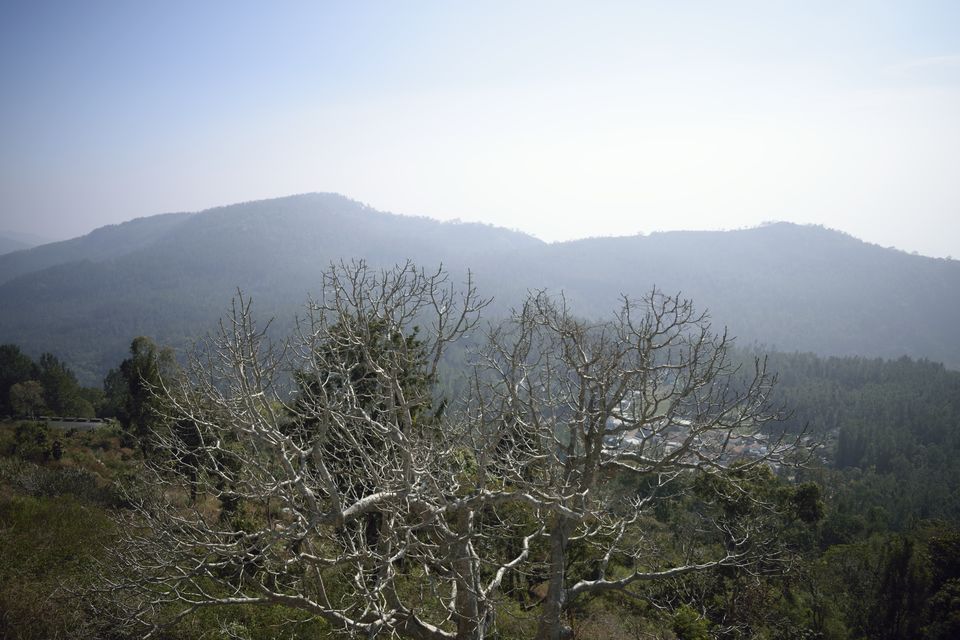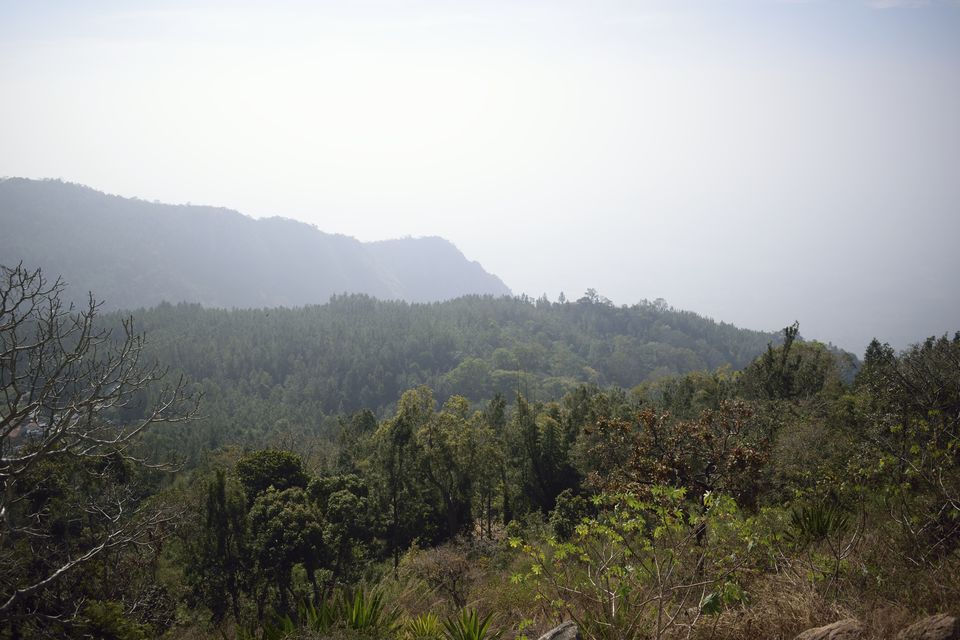 After few minutes for the first time we encountered a wild Bison, this might seem exagerrating but it was most beautiful animal, we climbed down a small rock to get to a safest distance and click a picture of it but it saw us and gone in the bushes.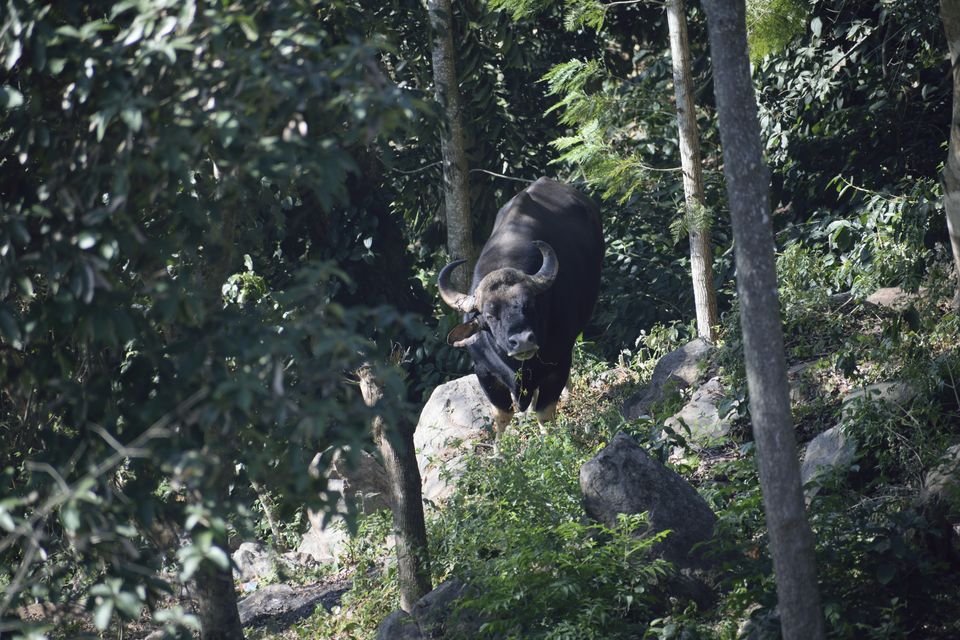 It was already 10 30 AM so we found a Auto Rickshaw guy waiting to start his day so we hoped in his Auto and got back to our room. We quickly finished our breakfast and booked another Auto to visit a waterfall, I would love to write about the experience in falls as a separate blog!