Day 1: Touchdown Bali & Awestrucking Jimbaran
Bali happens to be our first trip together, so it's very close to our hearts. Both of us share an ethereal love for beaches and wanted to get lost at an island for our honeymoon. So after a few days of bewilderment, we zeroed in on Bali, the island known for its forested volcanic mountains, pristine beaches, the quintessential rice terraces and coral reefs. Our flight was via Kuala Lumpur and we had a few hours of waiting period at the Kuala Lumpur airport. The journey from Kuala Lumpur to Bali was too pleasant and picturesque with views of the dazzling ocean. We landed at Denpasar Airport around 2 pm & boarded a cab to Jimbaran, which was our first stop. Denpasar is the capital of Bali and a very clean, green & well-maintained city. We passed across a giant sculpture in the mid of the city that depicted a scene from Mahabharat consisting of Lord Krishna & Arjun on a chariot. Bali consists of 83.5 % Hindus unlike the rest of Indonesia which has Muslim majority. I was looking forward to see the similarities relating to Hinduism between them & us.
Jimbaran lies 35 km away from Denpasar. We reached there in half an hour. All the way long I was observing their architecture, the people & the small offerings on leaf, kept in front of all houses. Our first stay was at Jimbaran Bay Beach Resort & Spa, which has a very nice location and lies just a few steps away from the beach. We were given a warm welcome and guided to our room, which was exquisitely beautiful with an awesome view of the ocean from the balcony. Some kinda Balinese music was playing in our room, which made us feel very foreign. Finally we were sinking in the feeling of having landed in an unknown island. It was almost 3.30 pm by then & we had not had our lunch. Prathamesh had read in a lot of blogs about the unmissable local restaurants by the beach, so we headed for having some authentic Balinese food.
Weather was getting more pleasant and it was almost drizzling as we reached. We chose a restaurant randomly cause there were some hundreds of them to choose from. Both of us share a great love for sea food, so we ended up ordering a lot of them. They serve rice along with most of their main course items. Diners are given an option to choose the live seafood that they wish to eat, and it is immediately prepared by the chefs. They generally grill them over a fire of coconut husks, which adds them an authentic Balinese touch. Food was scrumptious and we instantly fell in love with Balinese cuisine. I found an idol of Lord Ganesh inside the restaurant & it was totally similar to how we have in India. We went for a small walk along the beach when I found something which was common for all of them. All of the restaurants/shops had made a small offering on a leaf like structure. Now this is something I had been seeing ever since I landed in Bali. My curiosity was increasing & I wanted to know each & everything about Balinese Hinduism.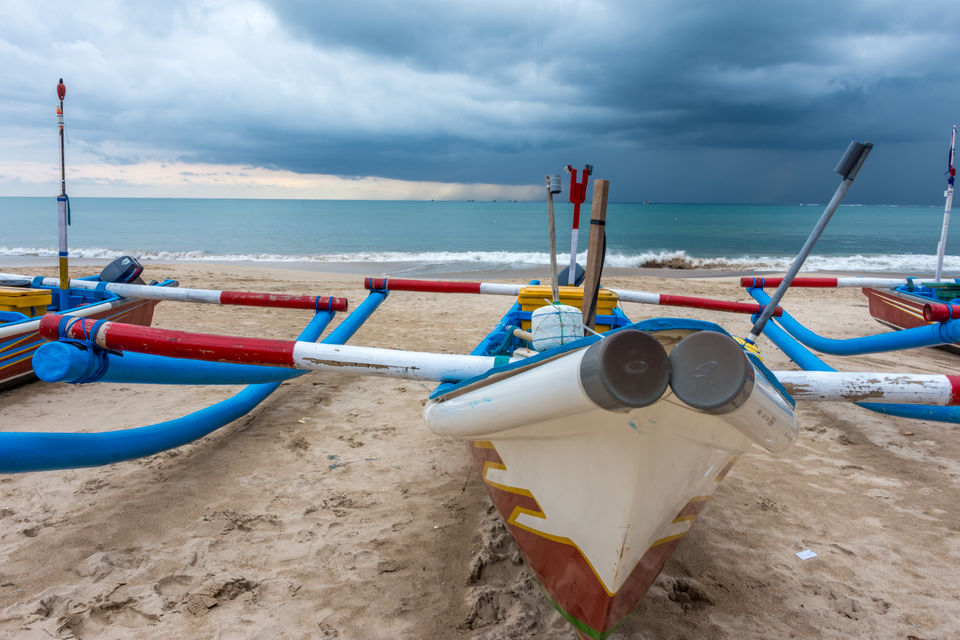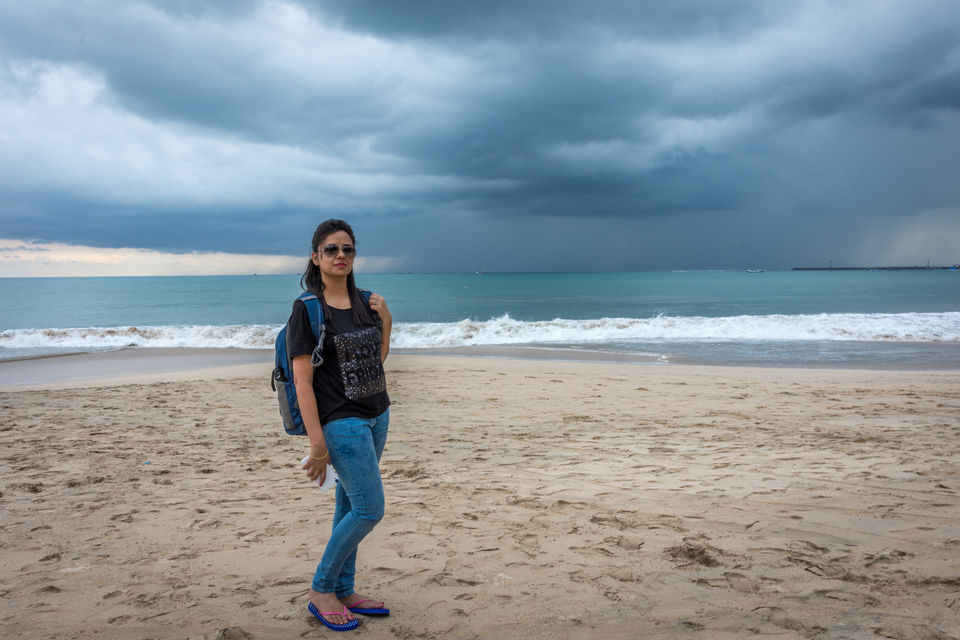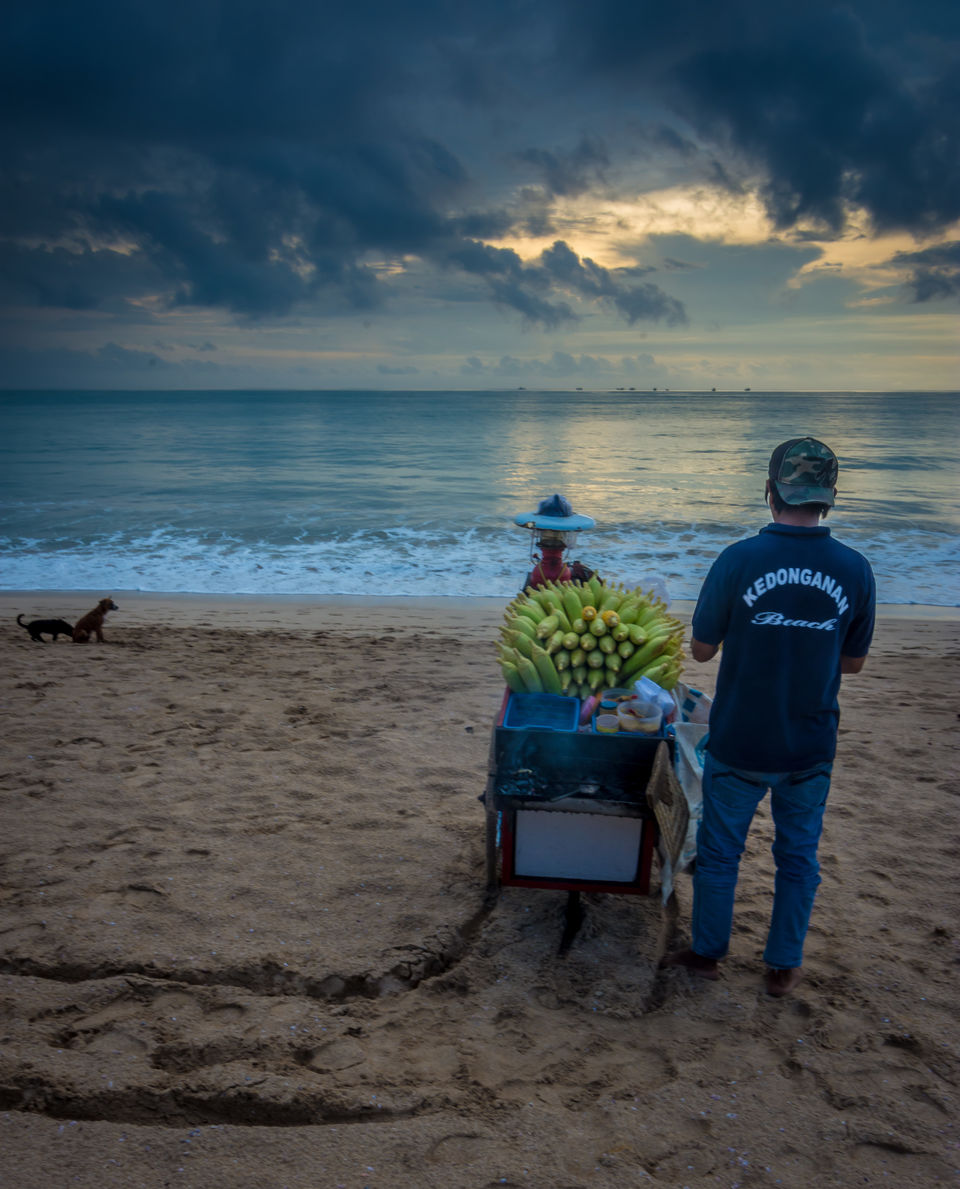 We headed back to the resort for a short nap & then in evening, we were back at the beach again. Jimbaran beach is a dreamy beach and by evening the lights make it look magical. There are countless restaurants/shops by the beach and the are lined very symmetrically. Almost all of them offer an outside seating arrangement by evening with light music and candle-lit tables, apart from the indoor seating arrangement. We walked very far until our feet hurt, and then it had started drizzling again. So we went into a restaurant and had some light snacks for some time.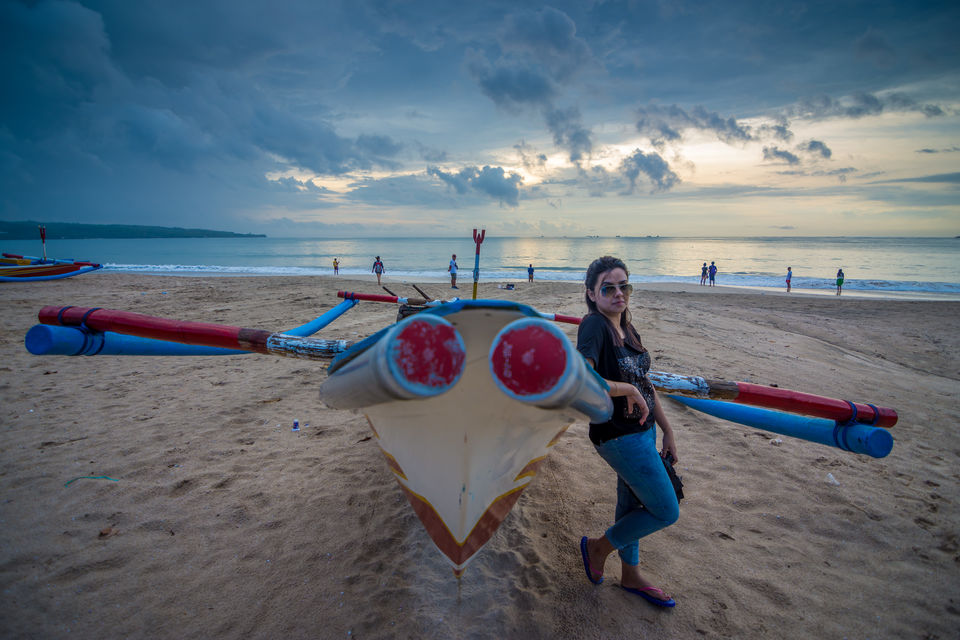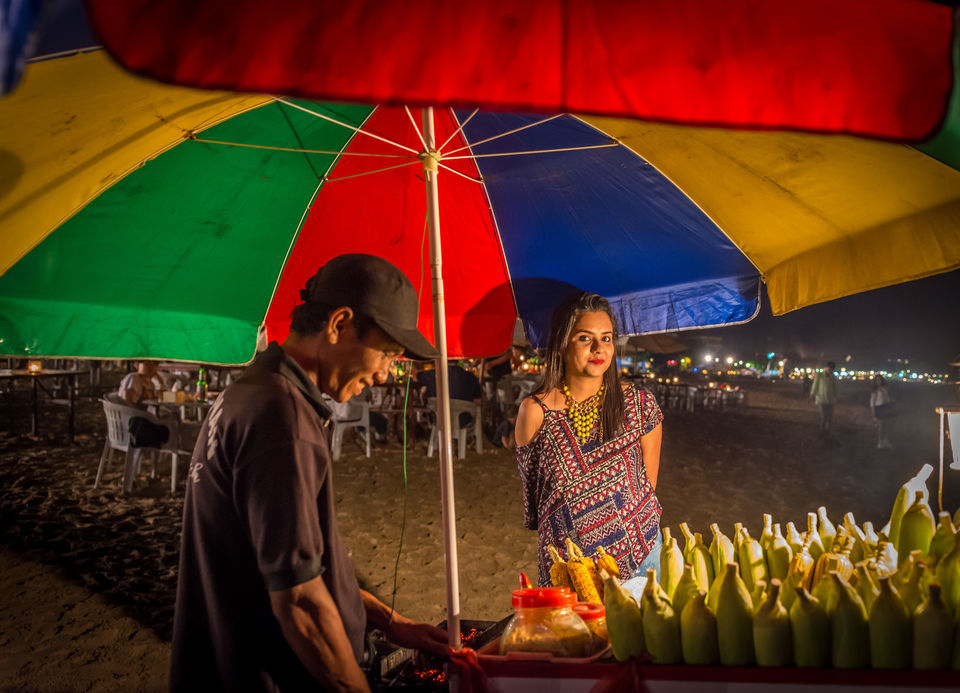 After the drizzling stopped we walked back to the resort by road. We had to walk quite a distance now cause while strolling by the beach we had gone a bit far. That road was well-lit but a bit lonely, with very less vehicles or people passing by. Then, we spent most of the time chilling by the swimming pool of the resort, which was definitely one of a kind. We had our dinner at the resort's restaurant and then returned back to the room. This brings us to an end to Day-1 at Bali and we had done almost all the things which were on our checklist. And in addition, we also got a small lesson from the day, i.e. to avoid walking by roads, we don't know much about!