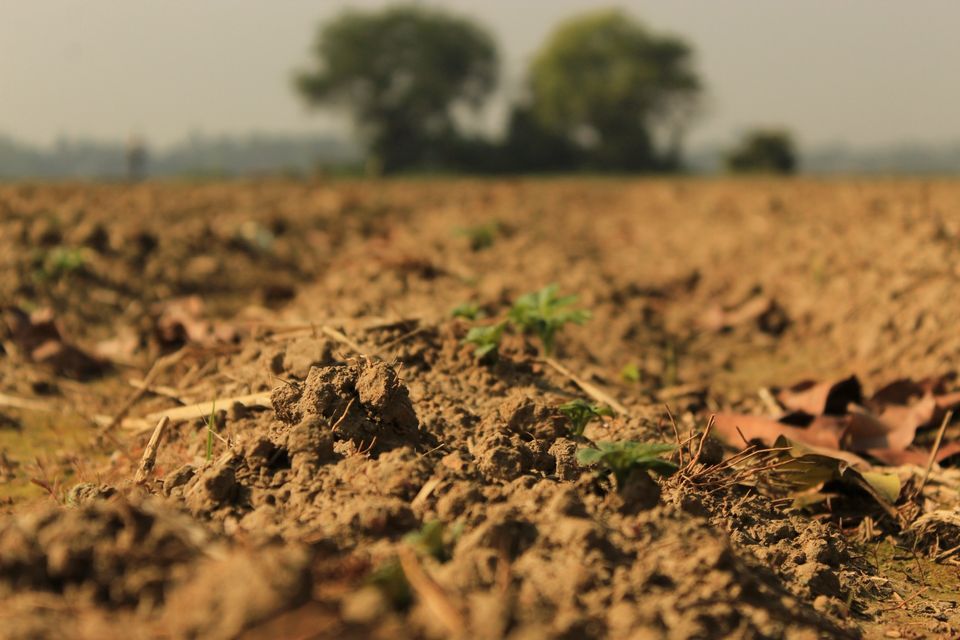 I belong to West Bengal , where the poverty  rate is close to 26%  and theh cannot afford meal for two times a day . But here I am , standing right on the edge of the district of Kolkata in the state of West Bengal where the scenario is totally different .
People have a tendancy to travel to popular destinations but I decieded to explore my own land and probably that's why i didn't had a second thought and landed over here . There's nothing special about a village other than kilometres of useful land and some uneducated people ( according to some ) if you are just another person who would like to spend extravagently on a resort .
I couldn't deciede where to go on this vacation. I just wanted to relax this weekend but there came a call from my friend that he has an distant relative other there and I simply went over there. At first I also thought that it would be boring to spend a day without internet , without television , without any gadgets to live here but soon i realised that it is their lifestyle and i simply have to adapt to the environment.
It was a 2 and a half hour drive from the city of Kolkata taking the  Durgapur expressway , crossing Singur we reached to a place that was 7 miles away from Tarakeshwar .
The moment i entered a life from the daily hustle and bustle of streets i could feel totaly different. A pollution free place where people use only cylces to travel , children are taken to school using a van and their only occupation is growing potatoes.
Yes , you read that right.
I could see miles and miles of land only filled with plants of potatoes.
With utmost care they do it all by their hand . And there lies the true taste of the farmers. In the chilling cold of 10°C even when the sun was above and the winds were freezing , these farmers where working hard from dusk till dawn. Some have a towel boubd around thuer head while some can't afford to have ebrn the single piece of cloth .
The fields were yellow at places which others looked brown with patches of green spread uniformly.
The use of tradition ovens lit up with wood added to the taste of each and everyfood.
The people here are extremy good , friendly and were very happy to see someone from the city of Kolkata as for them Kolkata was really a distant place . They don't have any railway network all around of metal roads . They h
have to travel atleast 10kms in oder to get a metal road or railway. But inspite of all these facts they waste a lot of potatoes.
But why?
Because they gave so so so much potato that even after selling the maximum to the market as the reqired demand they can't comsume the rest by themselves and here lies the irony ad i've seen thousands of people lying on the road crying for a meal while here tons of potatoes are going to waste.
Now comes the most difficult part of the trip and that is sleeping on the freezing floor at night with a chilled temperature of 5-6°C but what added to the pain was sleeping at 9 p.m. which is totaly an absurd thing for a person living in cities. Though i had to take a shot and I woke up at 5 in the morning which was another thrilling expirience i ever had in my life.
And guess what? I can back with 10kgs of potatoes which they gave me out of love .
Becuase ' all of that would have otherwise gine to waste. '
At last I just want to say one thing that sometimes going to simple places can give you a lot of happiness and enjoyment rather than going to a resort .
Stop Travelling , Start Exploring .