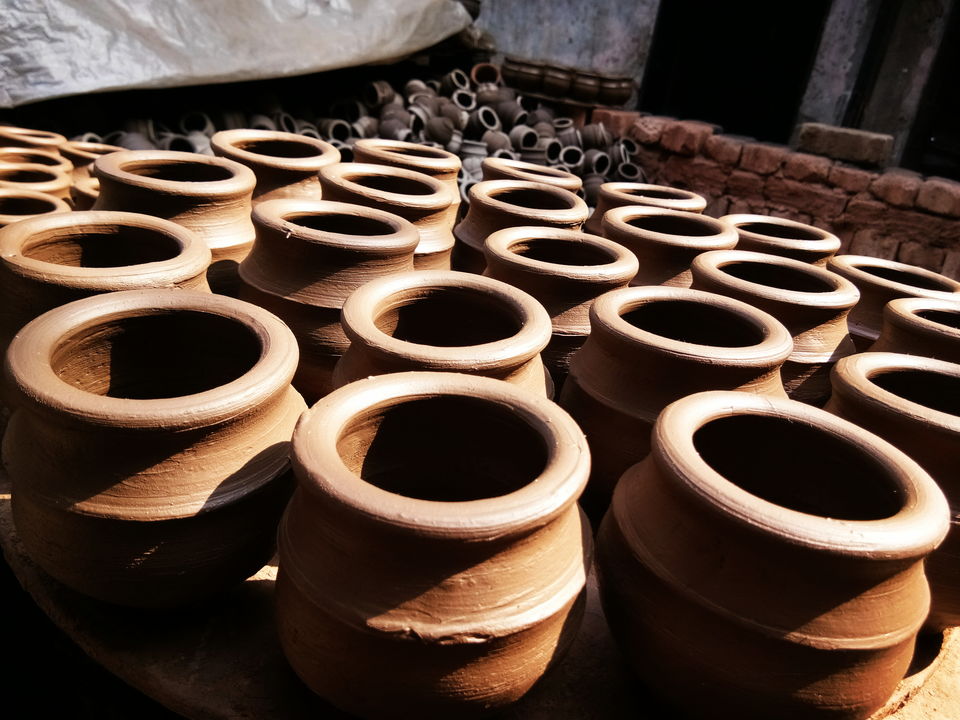 Moving to a new city or place for me is an opportunity to explore the culture an dpeople of the place, beyond just visiting the obvious places and eateries. Similar was the case when I moved to Mumbai for a 6 month internship period. I wanted to experience trekking over the Shayadris over the weekends, also exploring the yet another face of Mumbai which is wrapped in streets, slums, old Architecture, Dhobighat, Dharavi (is considered one of the largest slums in Asia and one of the most densely populated areas in the world. The major industries in Dharavi are the traditional pottery, leather and textile industries in Dharavi with an increasingly large recycling industry, processing recyclable waste from other parts of Mumbai.)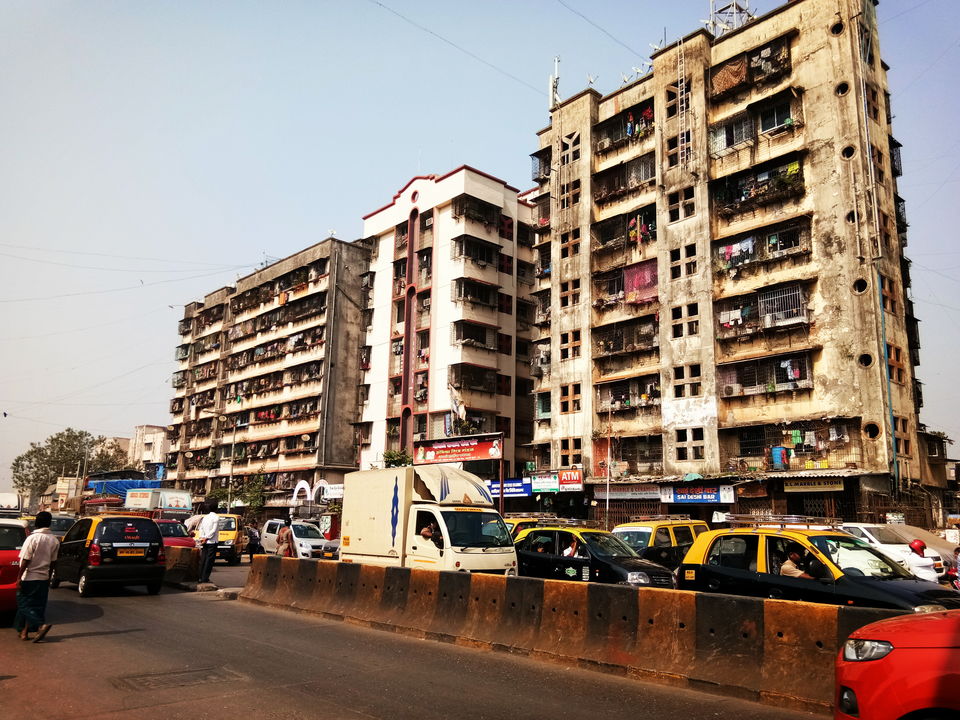 One fine day, we planned to go to Kumbharwada( the potter's colony) in Dharavi, which is an almost 100 years old establishment of potters in Mumbai originally from Gujarat. Dropping down at Mahim localstation, we were figuring out ways to reach Dharavi, asking people in butcher shops and using google maps. After crossing several streets, taking numerous right and lefts we asked another old man about the same. He told us to go inside a door which offers a very narrow streets leading to Kumbharwada. He also told us there are 3 parallel street leading to another which is potters colony.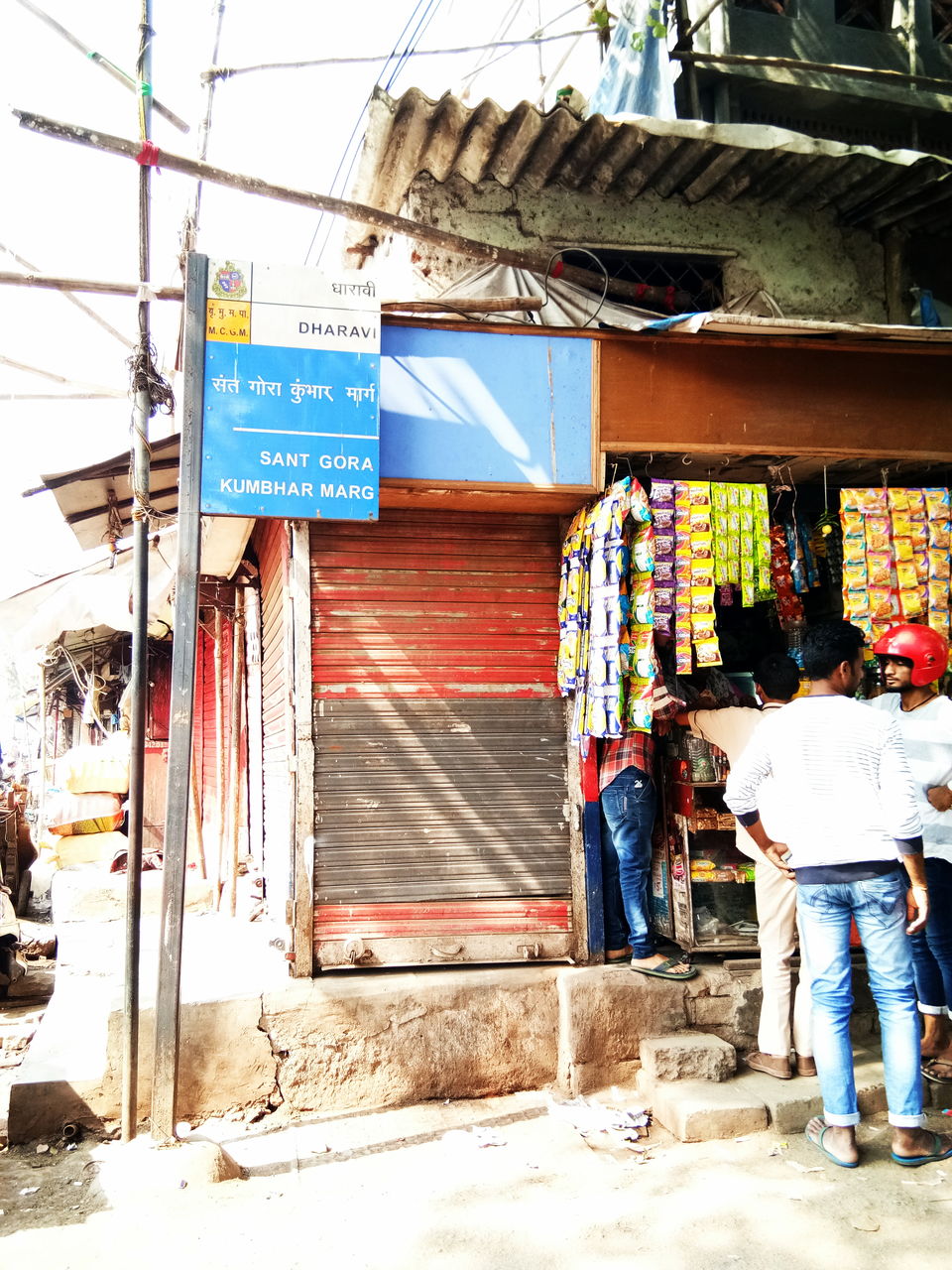 We did as he said, curiously entered and crossed the narrow street and entered a chawl like settlement with big common courtyards in the center. (the lane was so narrow that only 1 person could pass). We could see women doing household chores, cats running, kids playing, few were involved with the pottery wheel and earthern pots of various designs, shape and sizes were drying outside. We understood that we are on the right path. We took a moment to absorb what all is happening around, how winding roads of Kumbharwada is probably the Mumbai's unique way of holding to the past as city inches towards modernisation.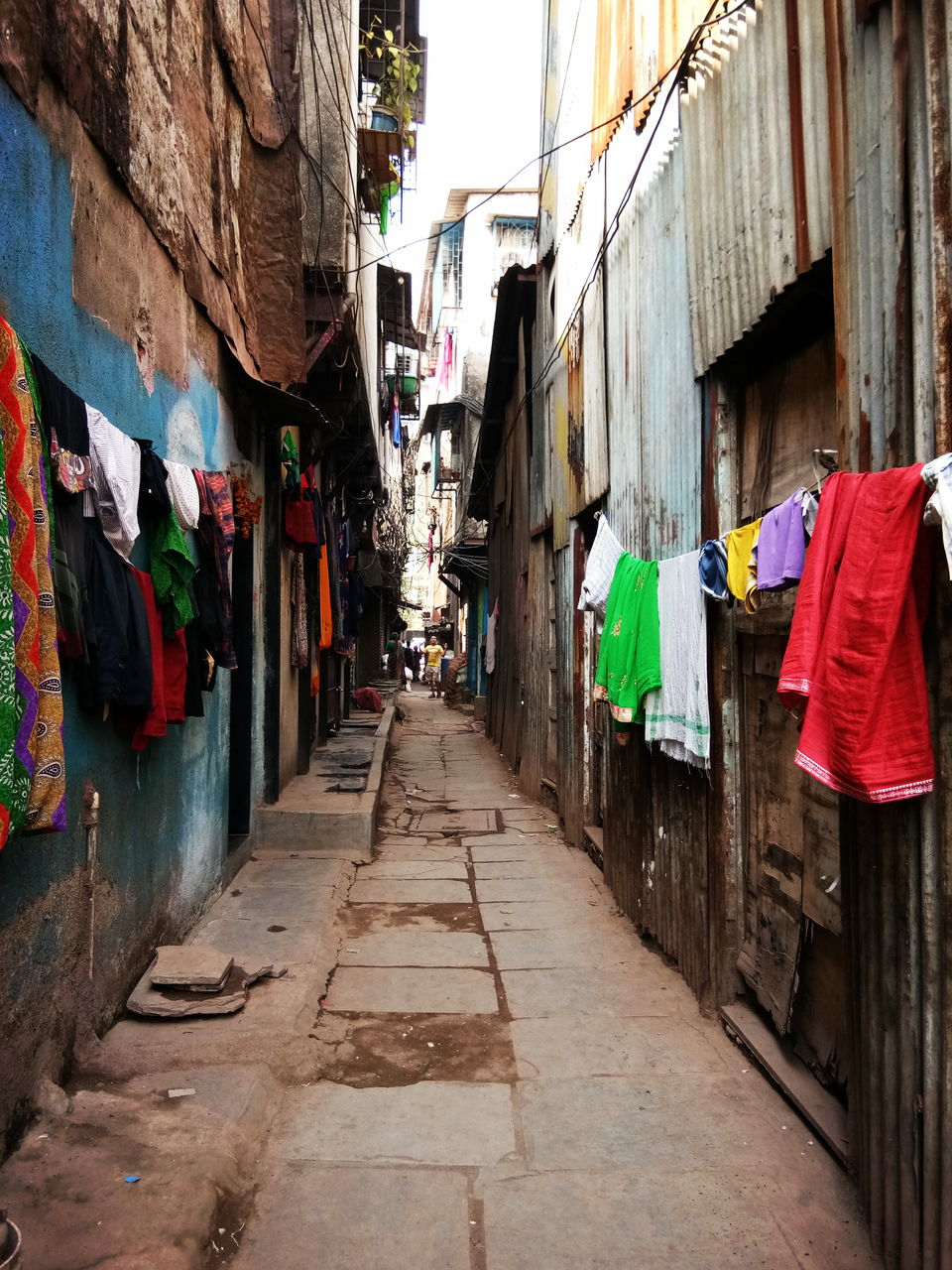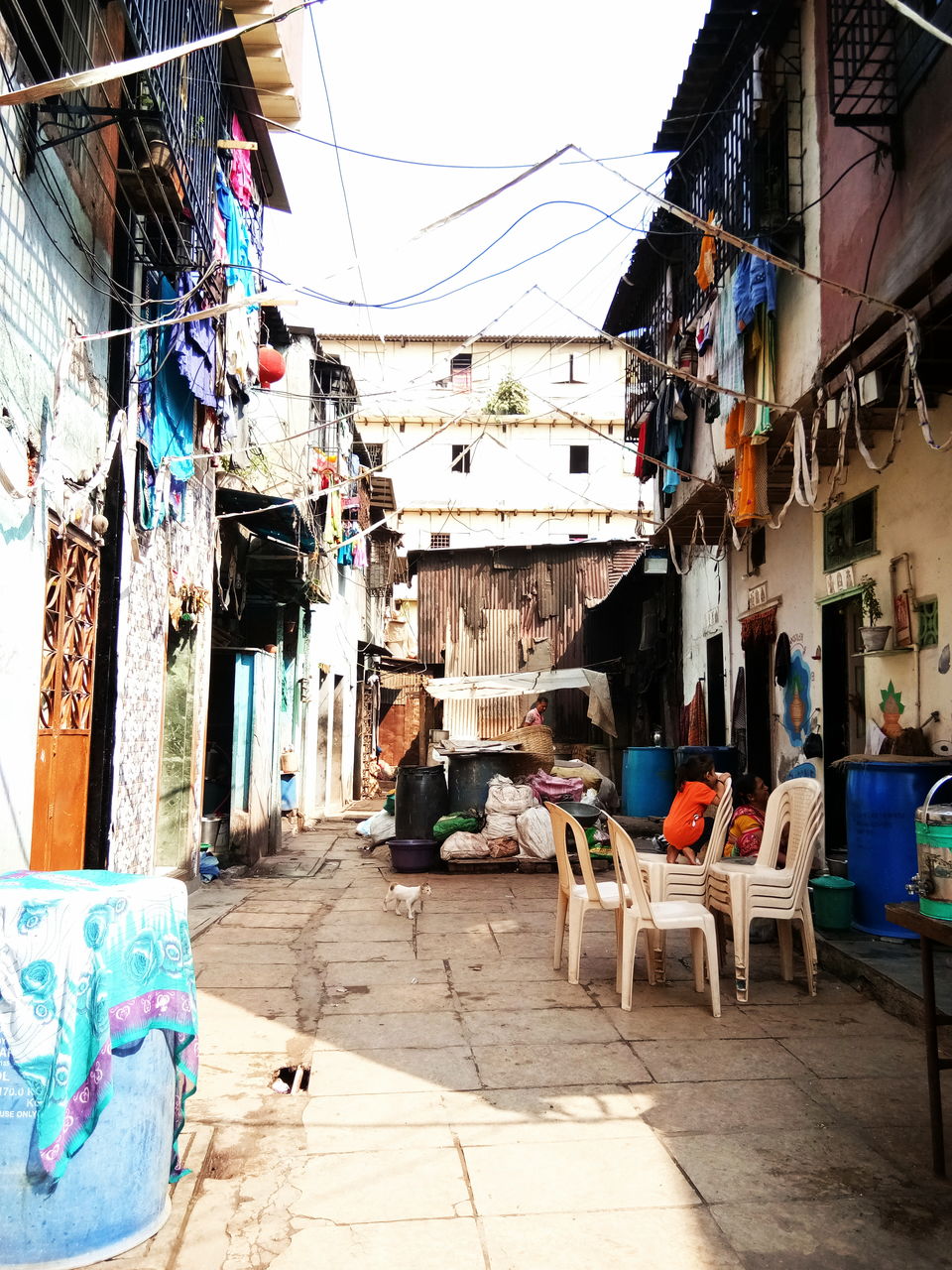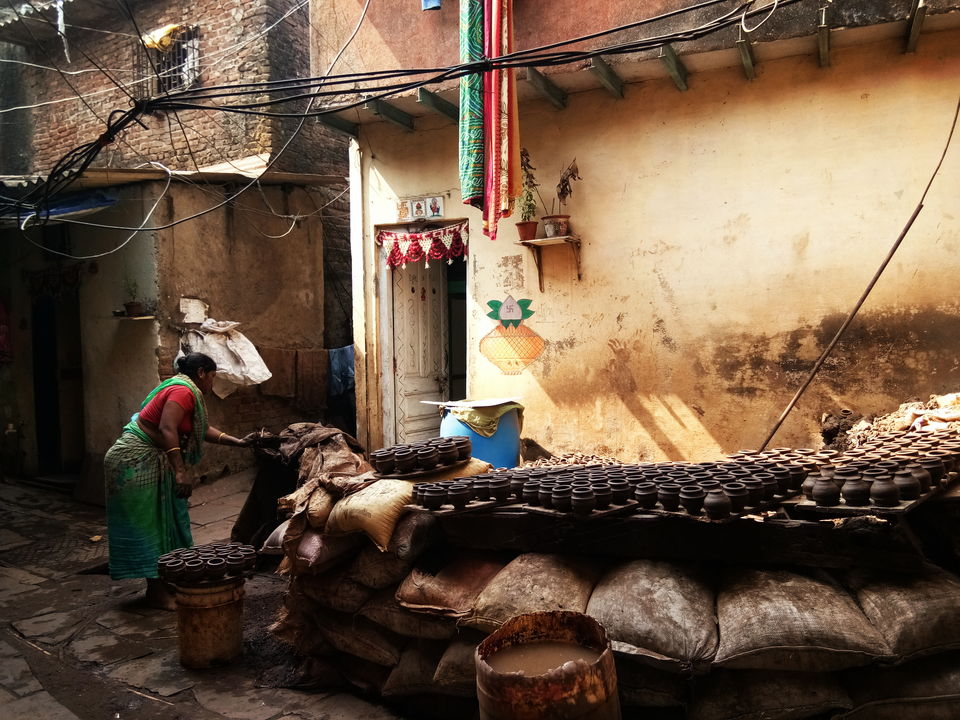 There was a doorway every fifteen feet which leads to a 2 room house with outside kitchen. Mostly they had a pottery wheel and space for workshop inside and a room, sometimes with a loft for storage or small room. As we passed we could see some women were decorating the pots and some were drying. On both side of courtyards there were beautiful coloured doors of houses. Unlike the high rises of noisy and fast moving Mumbai, Kumbharwada seems like a quiet traditional hidden potters neighbourhood. It occupies 22 acres of land that houses around 1400-1500 families, 700–800 of whom still practice pottery today.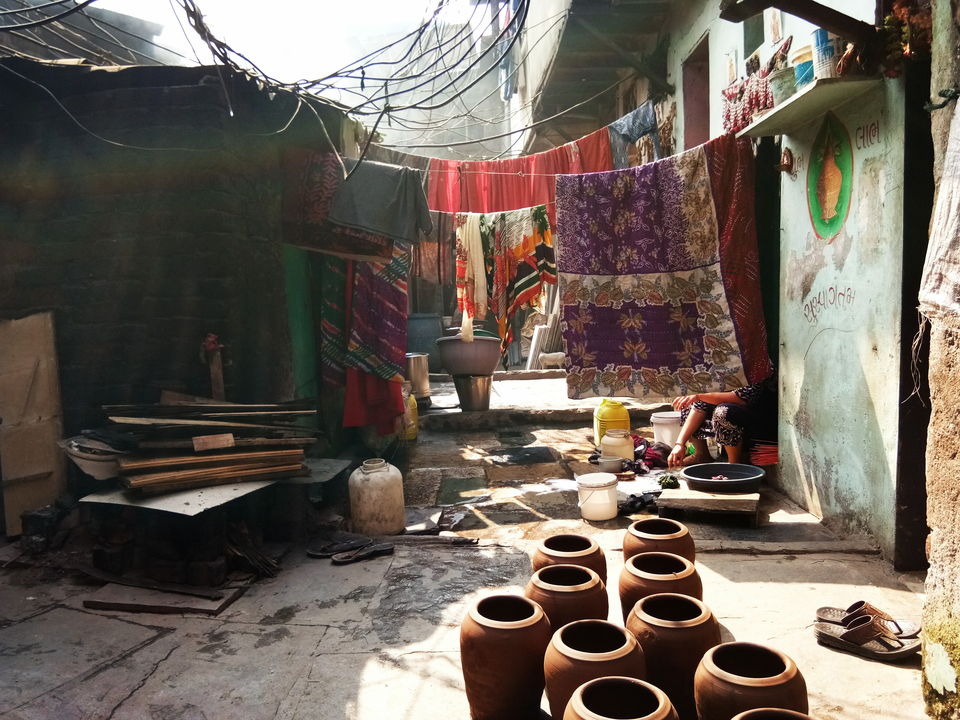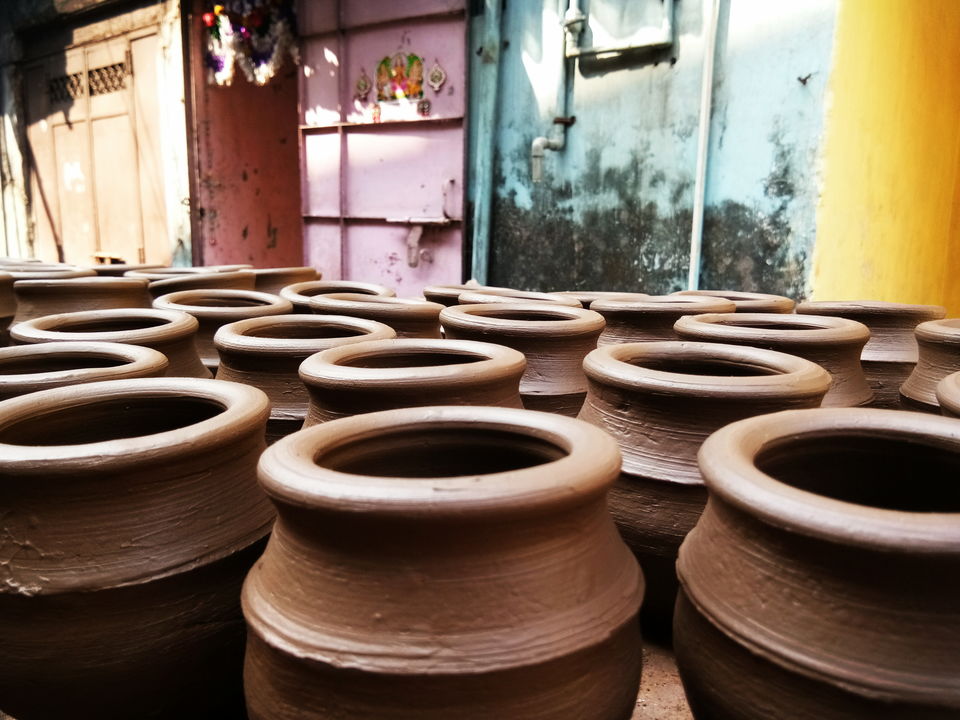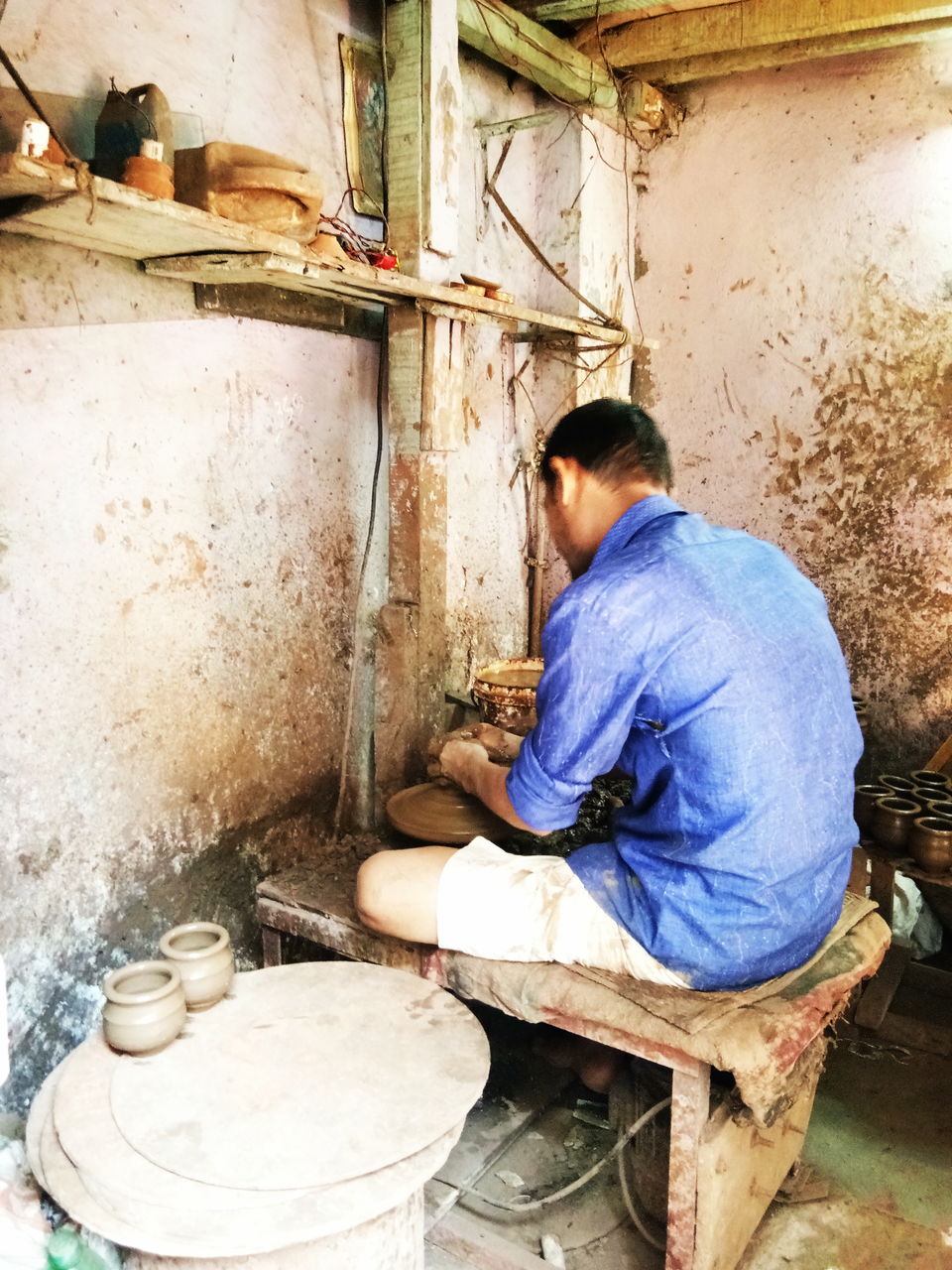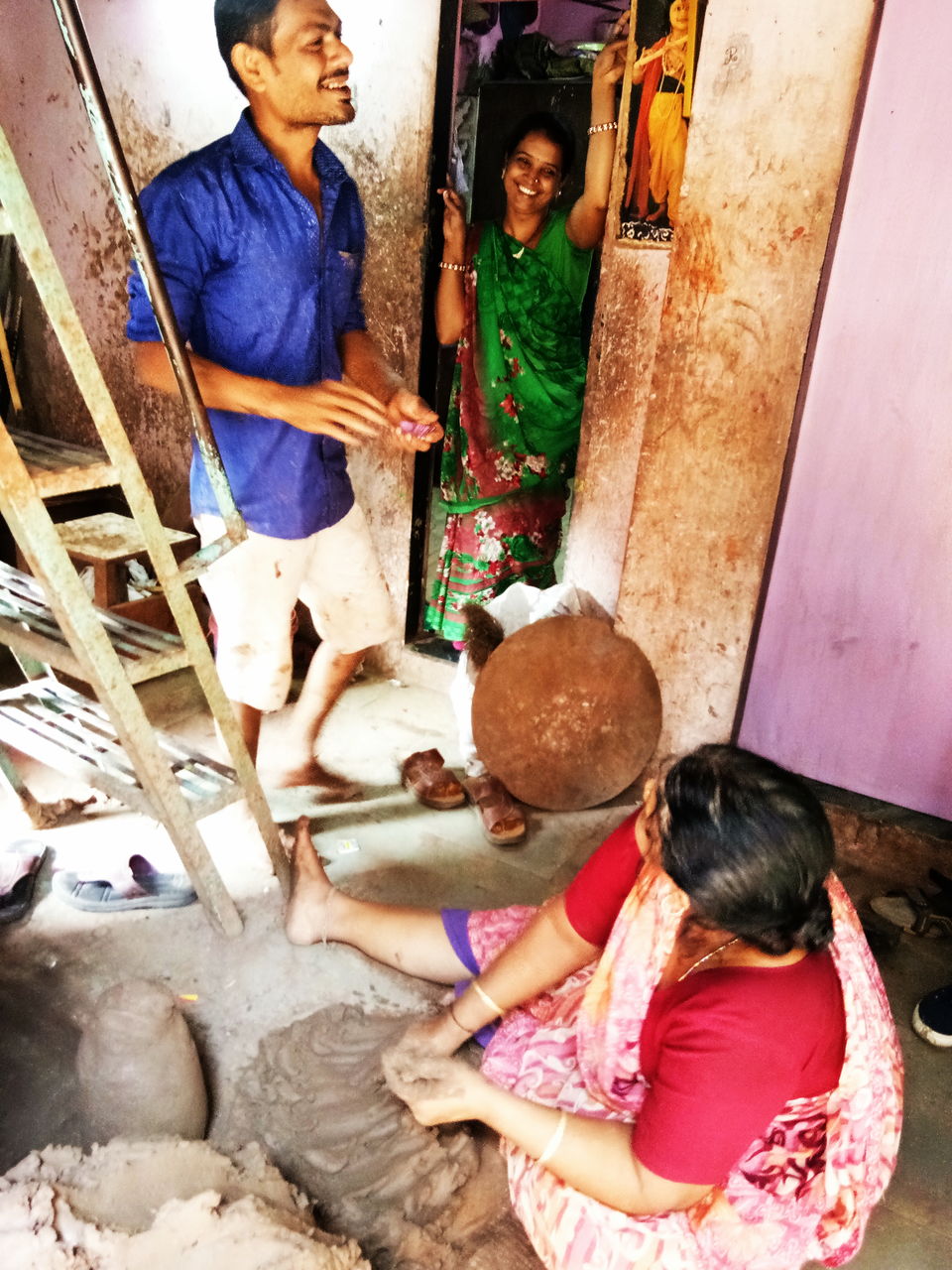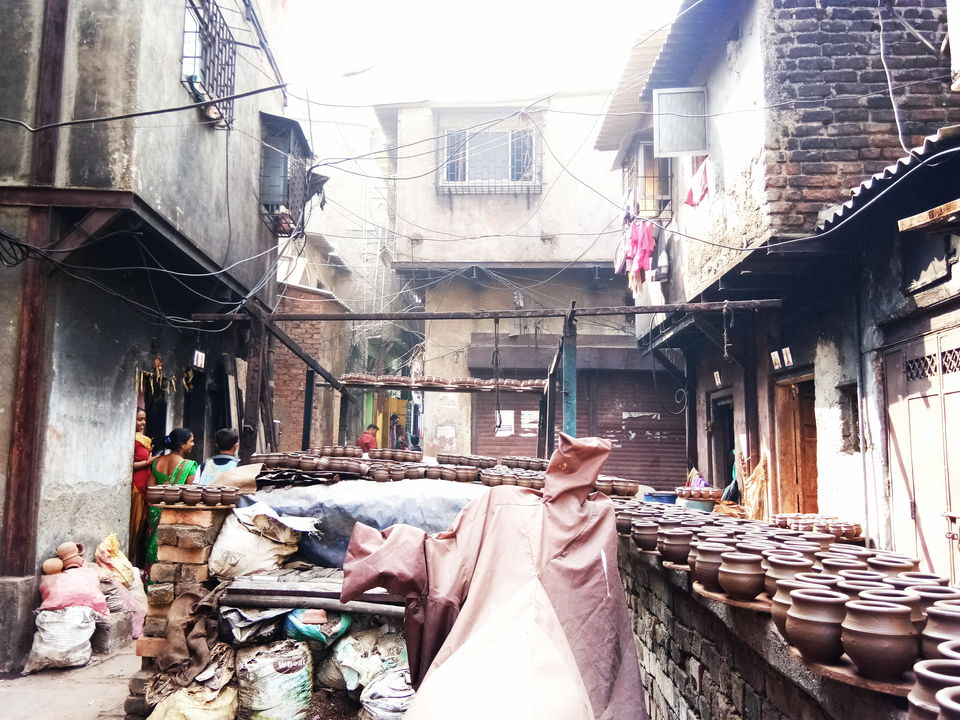 Potters here still make use of traditional methods of pottery. They use indigenous red and grey clay and bake the moulds in traditional kilns. They use waste forms and sheets of cardboards to light up the kilns. These clay products have simple designs and come in various shapes and sizes. Usually they make earthen pots, bowls and flower vases.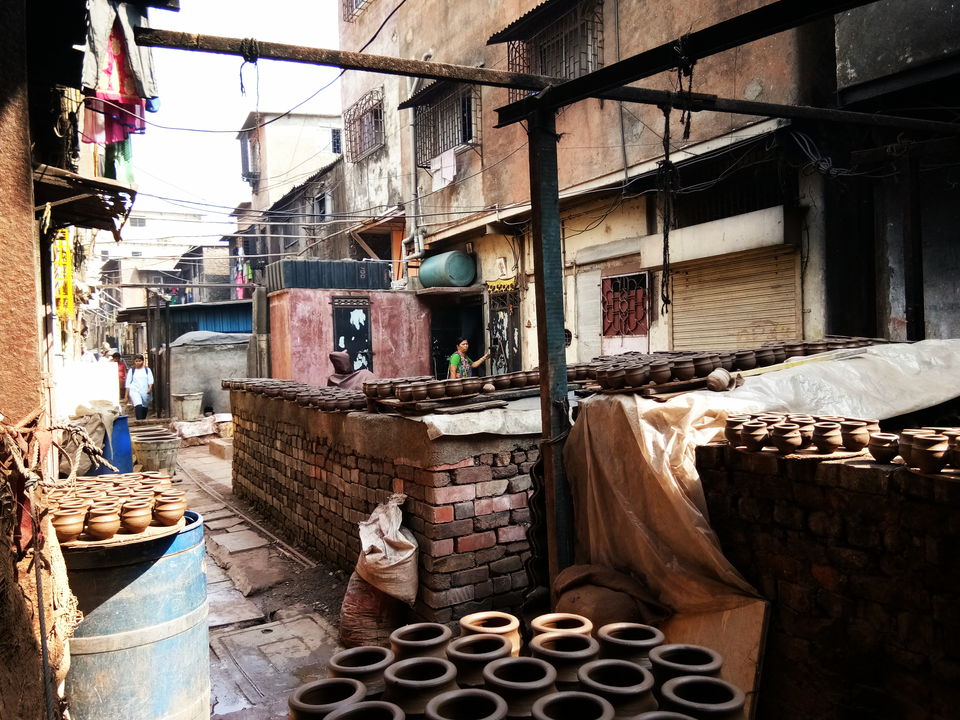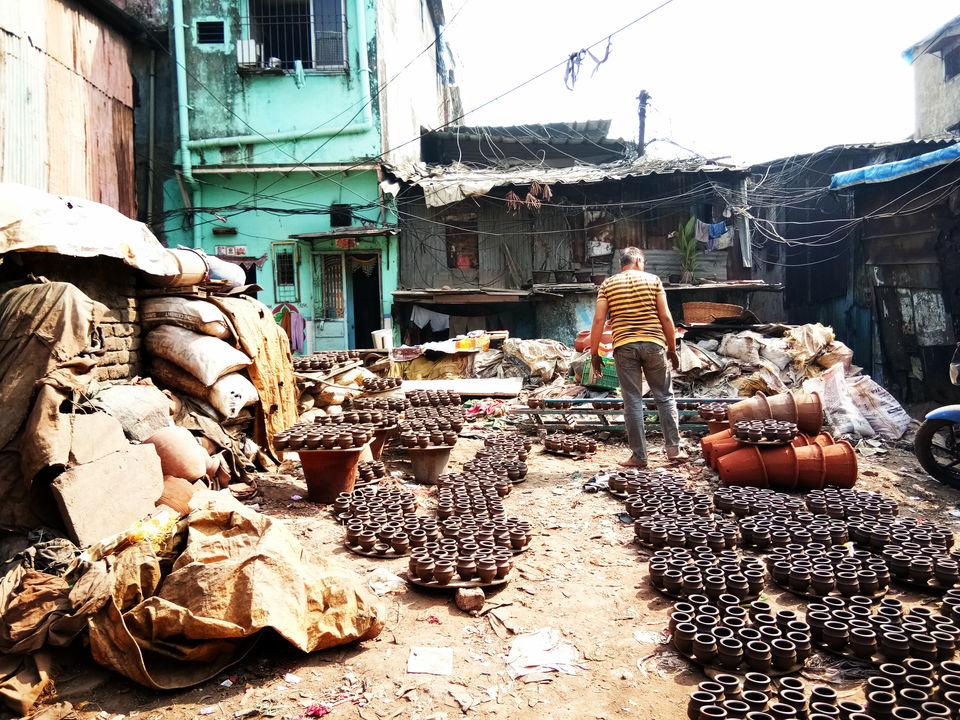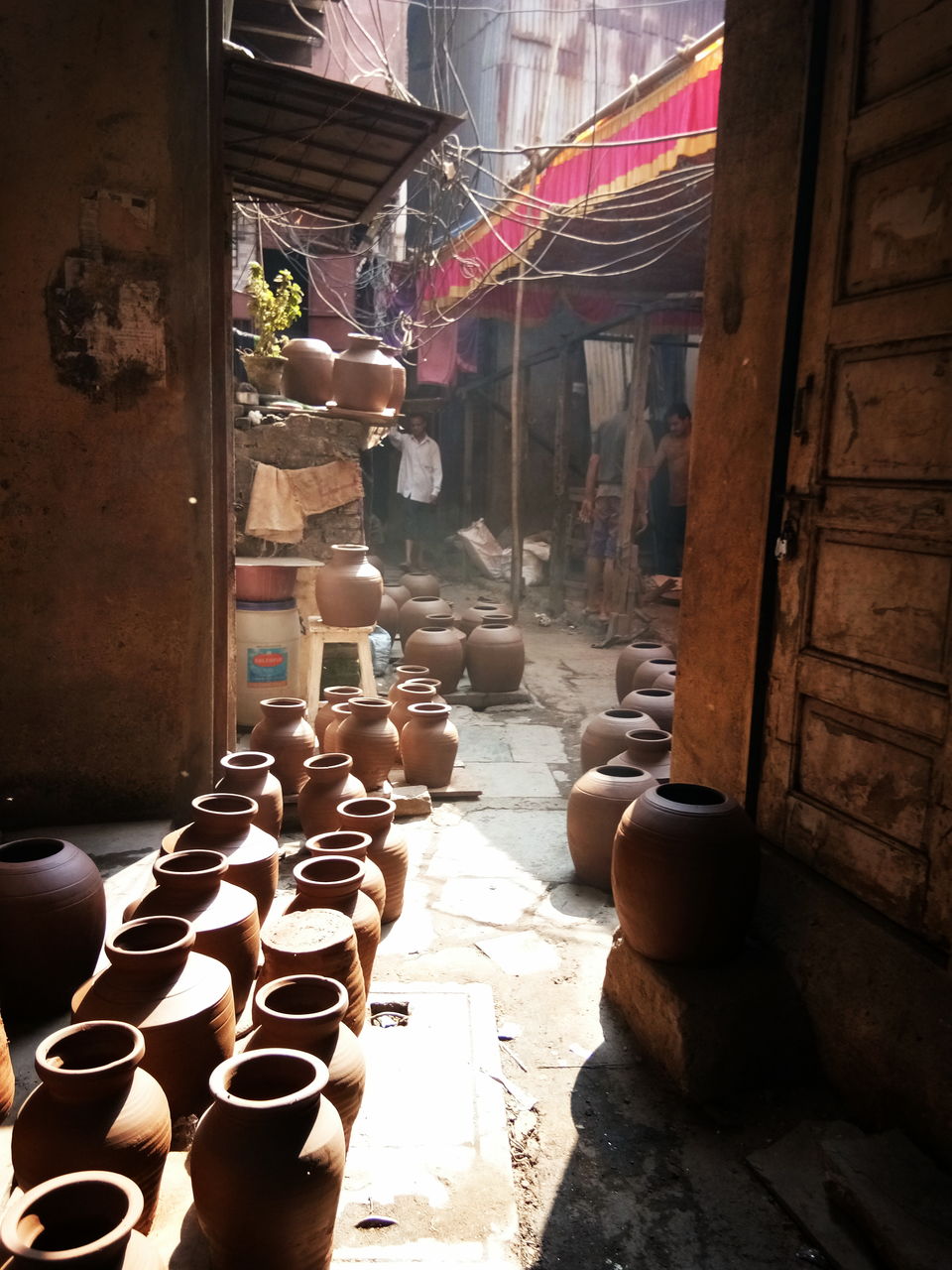 The best time to visit Kumbharwada is during or before Diwali, when everyone is busy making the lamps and decorating them.