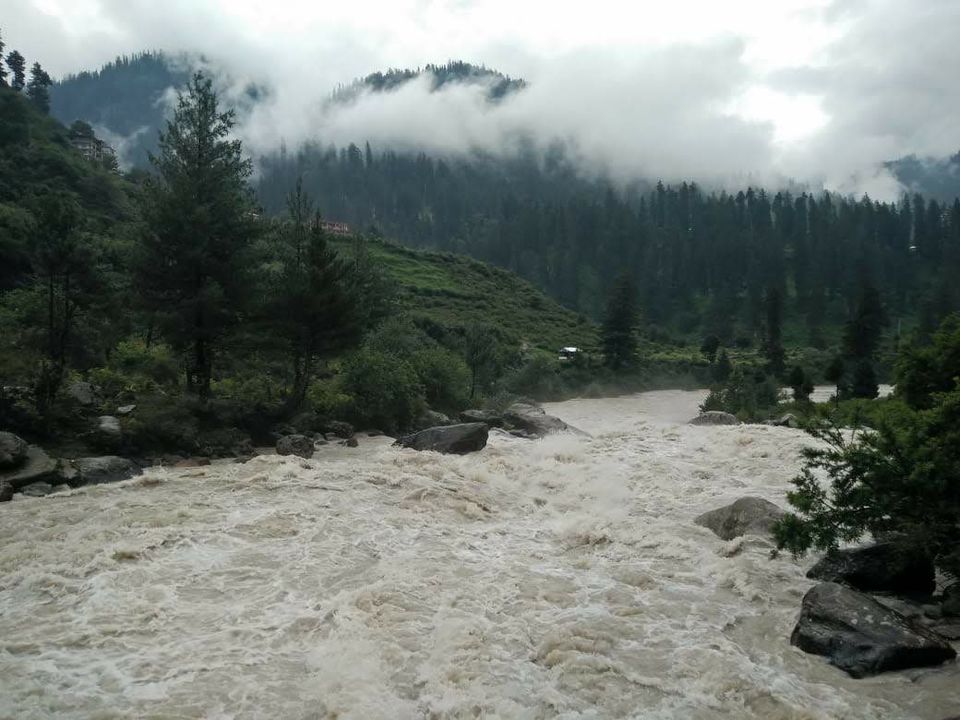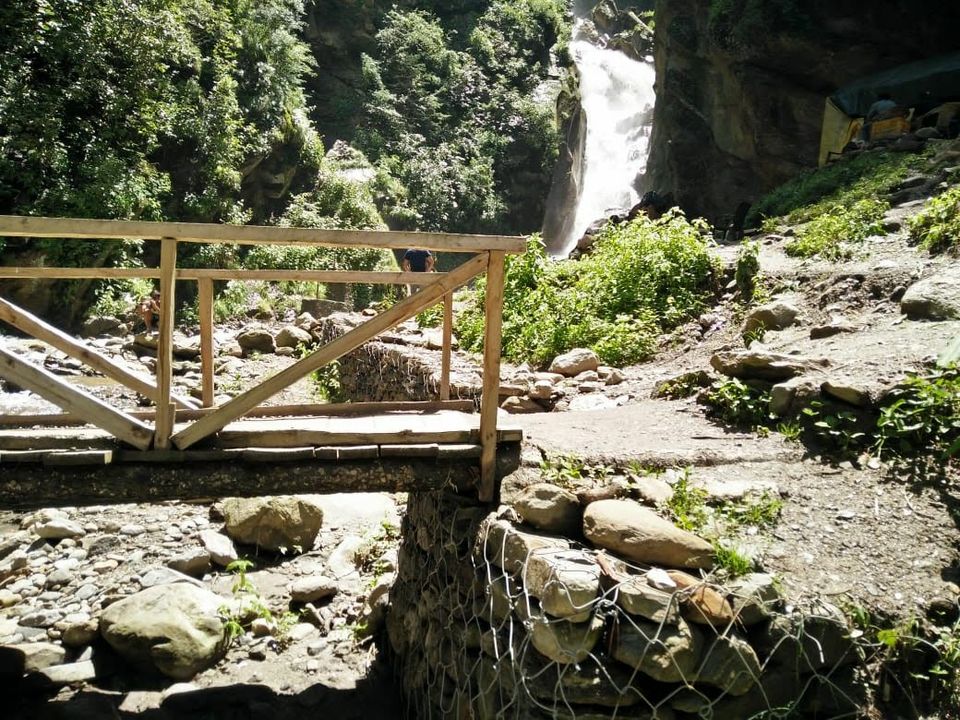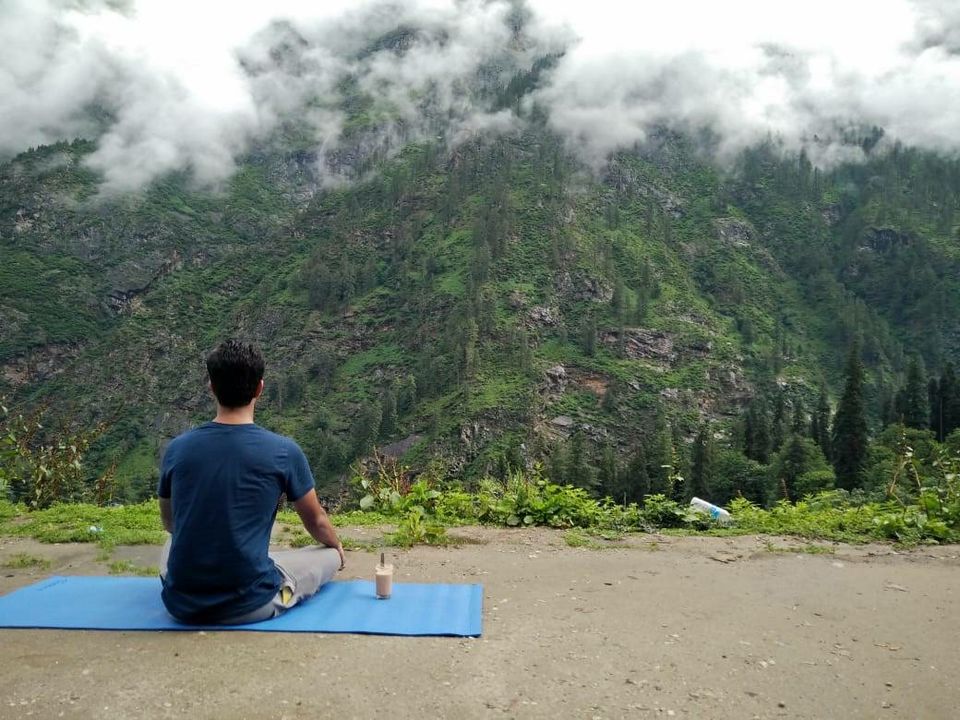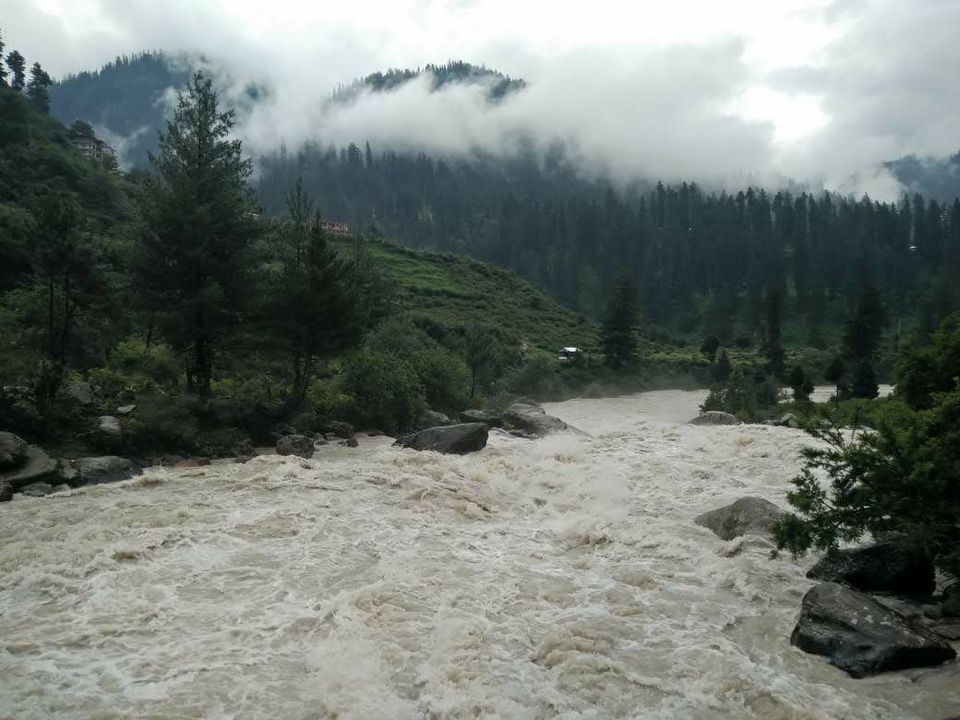 The Pure Essence of Mountains takes me on a walk to Serenity. Guiding Winds to the mesmerizing trees to the Restless River, all gives you an accomplished sense of heaven.
I have been to Kasol before and limited myself there only for the first time. For me beyond Kasol lied nothing as "Kasol" is that popular destination. Kasol within itself is beautiful and popularly known as " Parvati Valley". It's a true delightment and hope for prosperity.
With the timeless Parvati River to the never ending Mountains, this is heaven in disguise.
This was my first trip,so with the same expectation planned the second trip but to my bitter experience place is commercialized and centre for Market disposals.
But this time beyond the heaven, we had planned an elaborated trip. A step ahead is "Tosh". I like to call it Corsica( just keeping the Cow and Donkey' pile of Shit out😂).
A Village with no transport facilities,is itself a treasure to explore.  To a point Cars can be used but then for about a kilometer it's a long walk to your hotel.
Starting off with a beautiful brunch at Cafe 360 ,was followed a Room with Beautiful View. The Hotel named - Shiva Power, had true Shiva Power( the black and green stuff). We stayed there for 2 days and planned a trek to Kheerganga.
Tosh- Kheerganga trek is around 12-13 km and takes about 4-5 hours to complete. There are two ways to reach Kheerganga, one is via the forest and the other is through the Villages.
The trek was just breathtaking. With the heavy waterfall to the steap walkways to the Gatorade for 300rs, believe me you this is an experience not to be missed. While going to Kheerganga we talk the route via Forests. And from the start point there will be a gang of dogs who will accompany you and keep you occupied. The trek undoubtedly is tough for First timers like me. Not fit in aspects of High Altitude and low oxygen, it took me lot of breaks to complete the task but yeah we made it.
At the top, there are tents to rented out. With no electricity,no bathroom facilities,it was a task in itself. But nonetheless we made it through. Just to add on there is a natural hot water spring there but it was not the highlight for me ,so skipped it.
The Next day we started out trek back to Tosh early morning and this time took Village route which was not at all easier at all. On this route I saw a view which I can't explain in words so I won't attempt also. Just be there and experience.
So yeah while coming down it took us 3 hrs with heavy rainfall being the hindrance to our journey.
Upon reaching Tosh,we decided to stay 2 more days there and just enjoyed the peace in the air. Eating food, enjoying the Greenery and just being ourselves.
Last day was planned with a layover for 4-5 hours in Kasol to shop and stuff and from there we boarded our bus and came back.
Tosh-Kheerganga-Tosh is one of the most memorable travelling and exploring experience I have had and without a doubt will visit this place again.
With the Mountains comes a thought ,
" Yog aur Prayog dono zaruri hai"