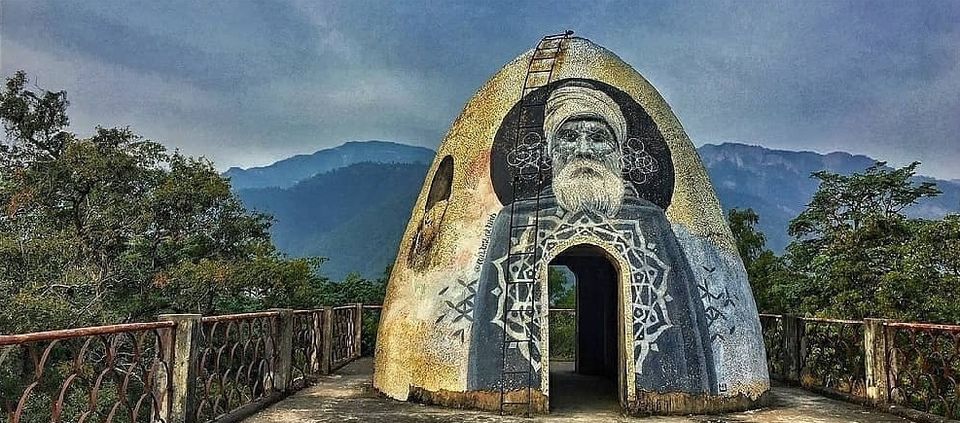 Before I even planned to visit, I knew I wanted to visit the Beatles Ashram in Rishikesh. The popular band from UK flew over to India in 1968 for a retreat of transcendental meditation with their yogi instructor Maharishi Mahesh.
Personally, I found this place a little hard to find. It's around 3 km from the infamous Lakshman Jhula and 1 km from Ram Jhula.
Priyanka and myself were using google maps to find it and still got lost! We ended up walking around for way longer than we should have done. But, on the positive side, it was a beautiful walk in the countryside.
It's actually located around the Rajaji Tiger Reserve. When you see this sign, keep walking until you reach the gate at the end of the road!
It was actually quite spooky exploring this place. There weren't many people around and so it felt like you were left alone to just wander for as long as you like.
You could get wonderfully lost or camp out in one of the abandoned buildings and no one would find you…or care!
On the flip, it was actually really peaceful and relaxing. It had a nice vibe going on. Some of the huts have some colourful graffiti on the walls and quotes from Beatles songs inside
Although it is abandoned today, there is still a great feeling when you venture around here. You can still pay the deserted place a visit if you find yourself in Rishikesh and I would highly recommend you do. @uttarakhand_tourismofficial
Swipe left for photos.
📍Beatles Ashram, Uttarakhand | February 2020
Photos shot on OnePlus 7