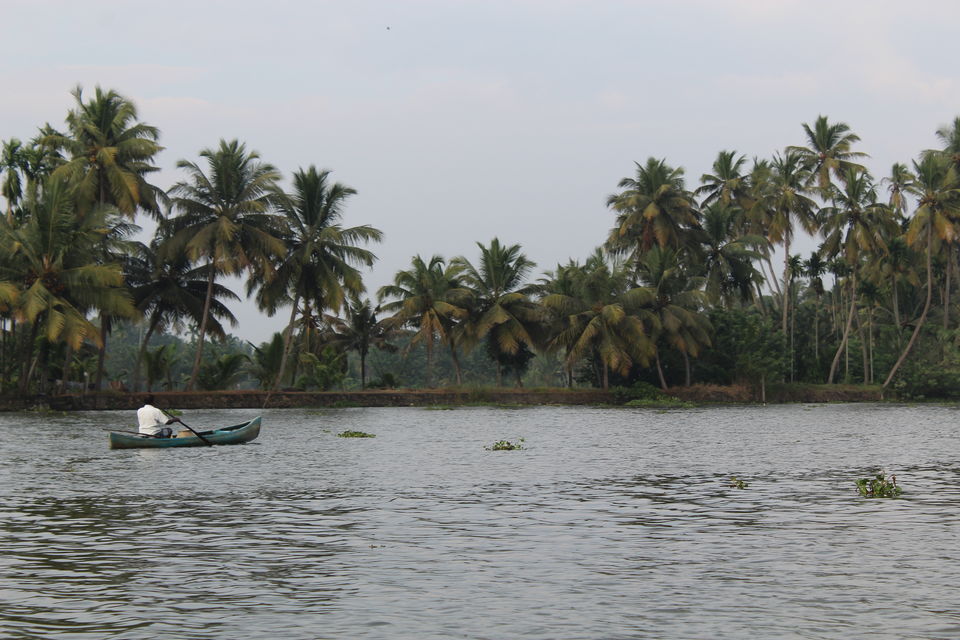 So this trip had two reasons - A friend's wedding and bringing in my birthday.I had been creating my checklist for months and finally the day had arrived to tick them all. Our family was apprehensive of visiting here as we were travelling a few months after the floods had hit the state - in the month of December. But we traveled anyway.
We landed a night before the wedding celebrations to settle in and soak in the local culture. The ride from the airport to our hotel in Kochi was approximately an hour. Not once did it feel that the state was hit with such devastating floods. It all seemed like normal.
First stop: Kochi (Day 0)
We checked in at Hotel Sidra Pristine late evening. It is quite an affordable hotel and was within close proximity to the wedding venue.
We stepped out for dinner. Our first meal in the city was the Karimeen Fry followed by Raw mango fish curry with appams at Kettuvalam Restaurant. The Karimeen is a must try if you visit Kochi. This is more of a local place and not a fine dining restaurant - which means the food is tastier and cheaper.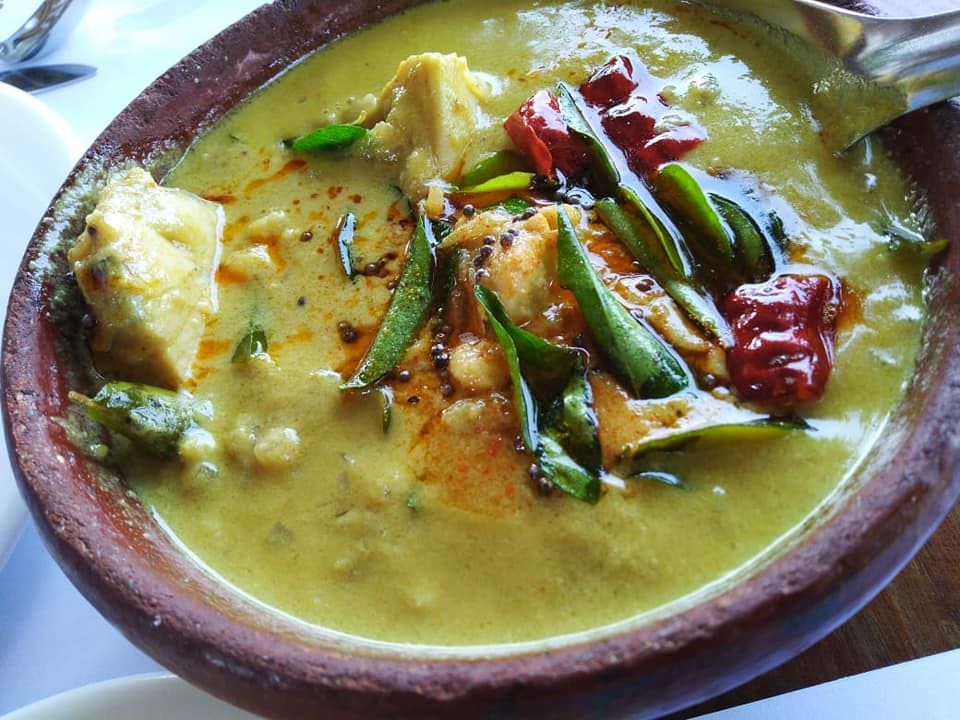 The next day we stepped out to explore the city
We stopped for breakfast at this quaint cafe called French Toast. However, they did no have much options as mentioned in the menu. So we kicked in some coffee and headed to Fort Kochi.
Fort Kochi is a photographer's delight. Burst of colour and architecture perfect for your Instagram photos. It is known for its cafes, the chinese fishing nets and the Portuguese vibes. If your days agenda is to just chill, cafe hop, enjoy great food and get some great pictures, this is the place to be.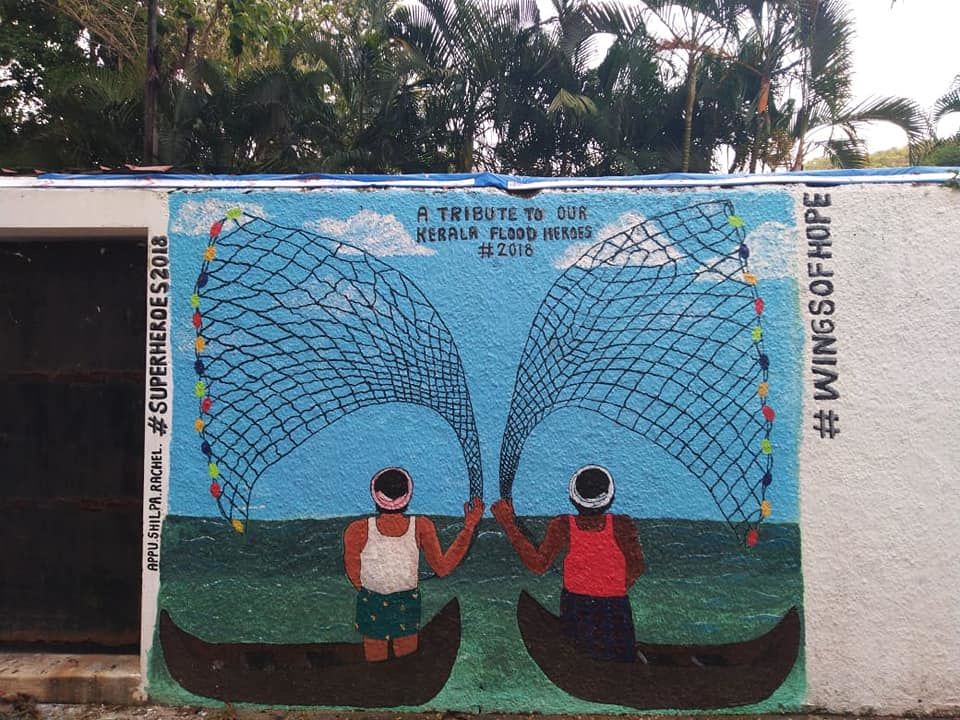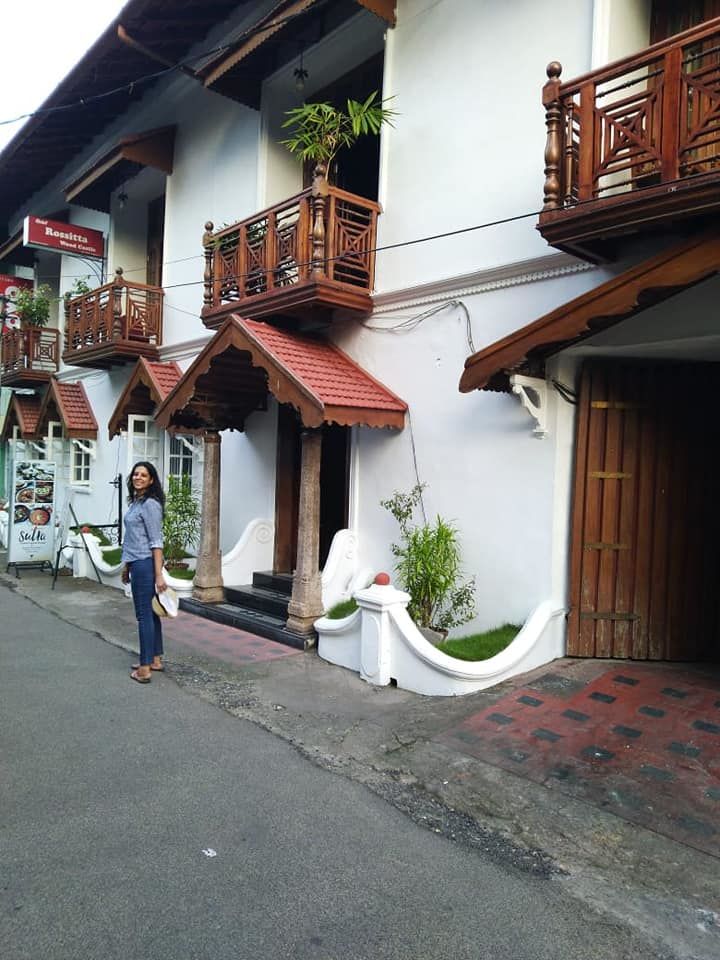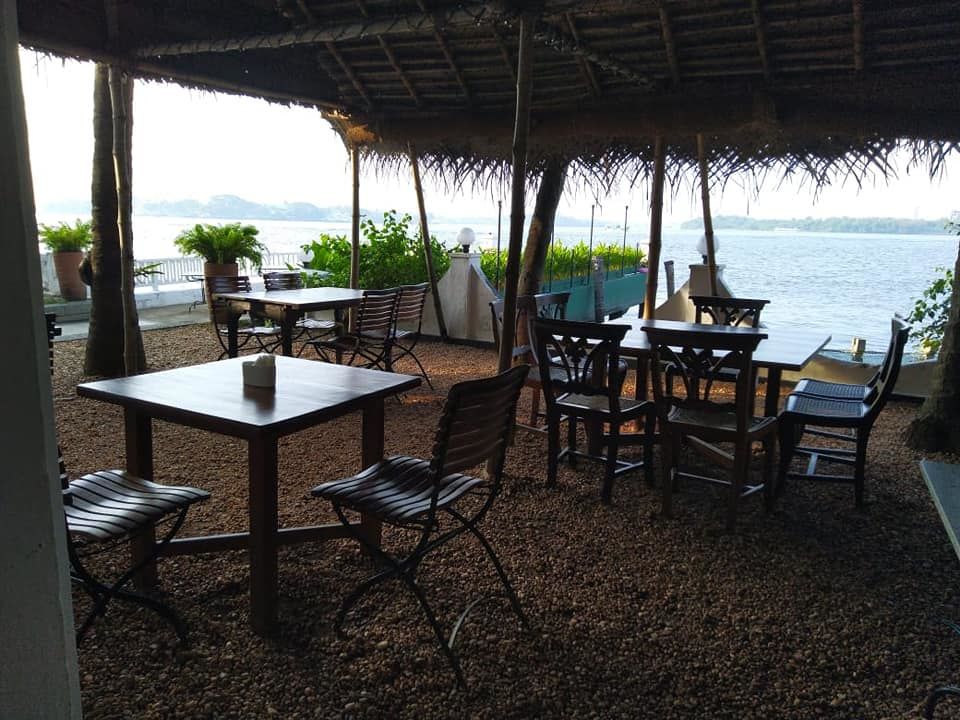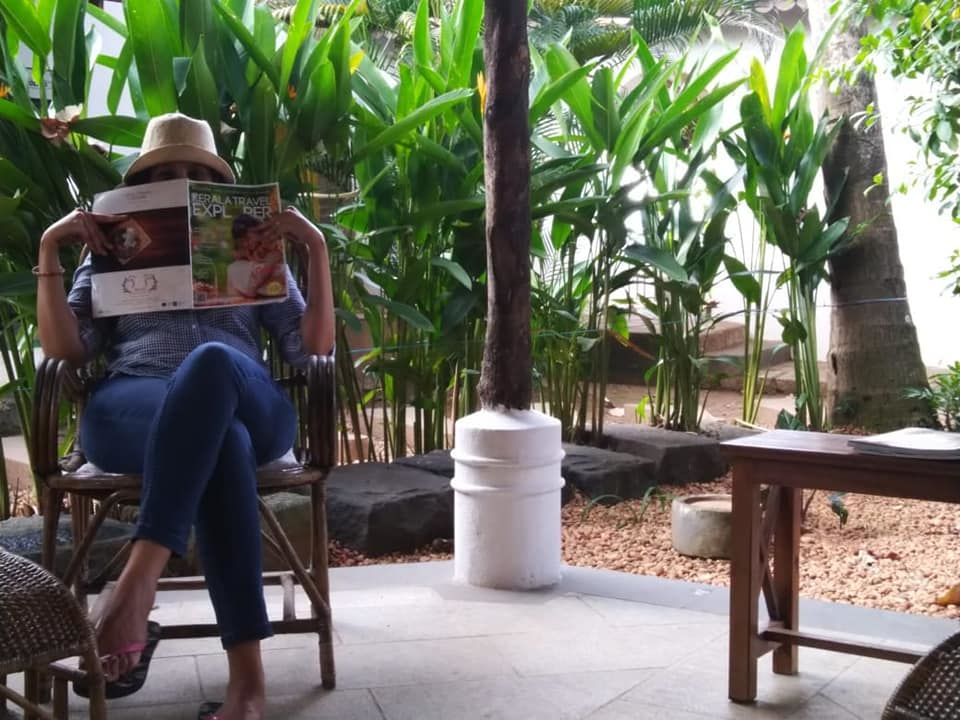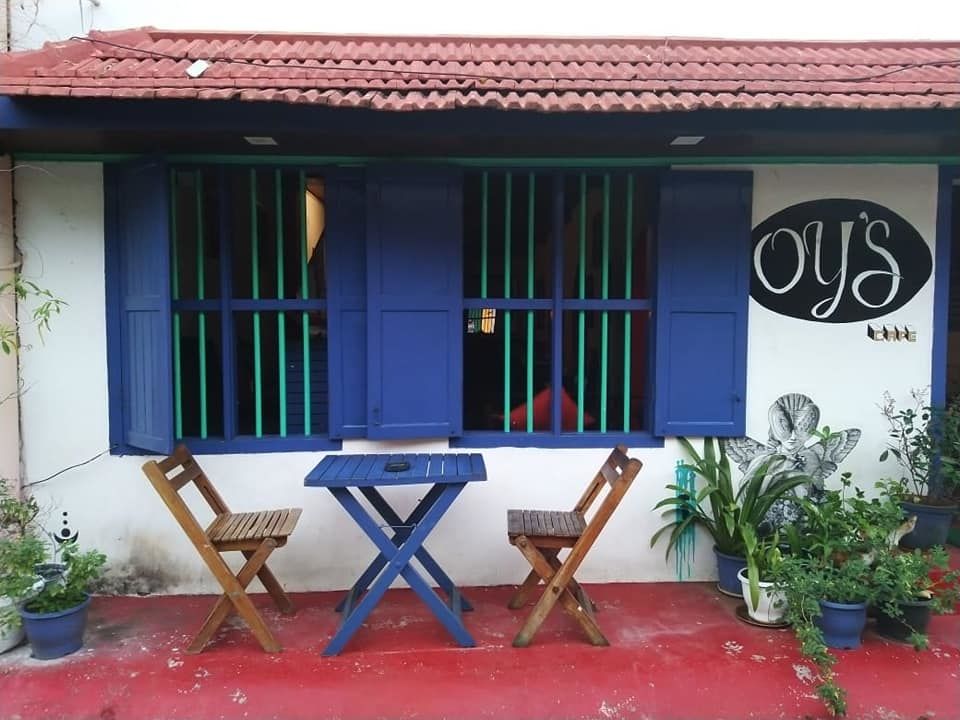 Another must do thing in Kochi is to view a live Kathakali performance. You can book your tickets through Greenix Village or at the Kerala Kathakali centre. Visit the place two hours before the show to watch the artist get ready. It will leave you mesmerised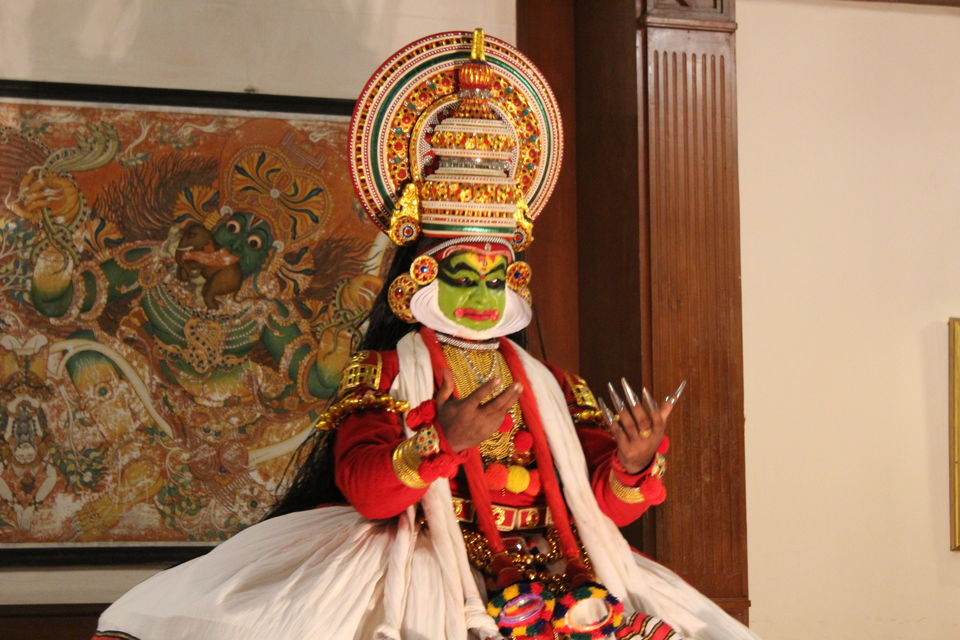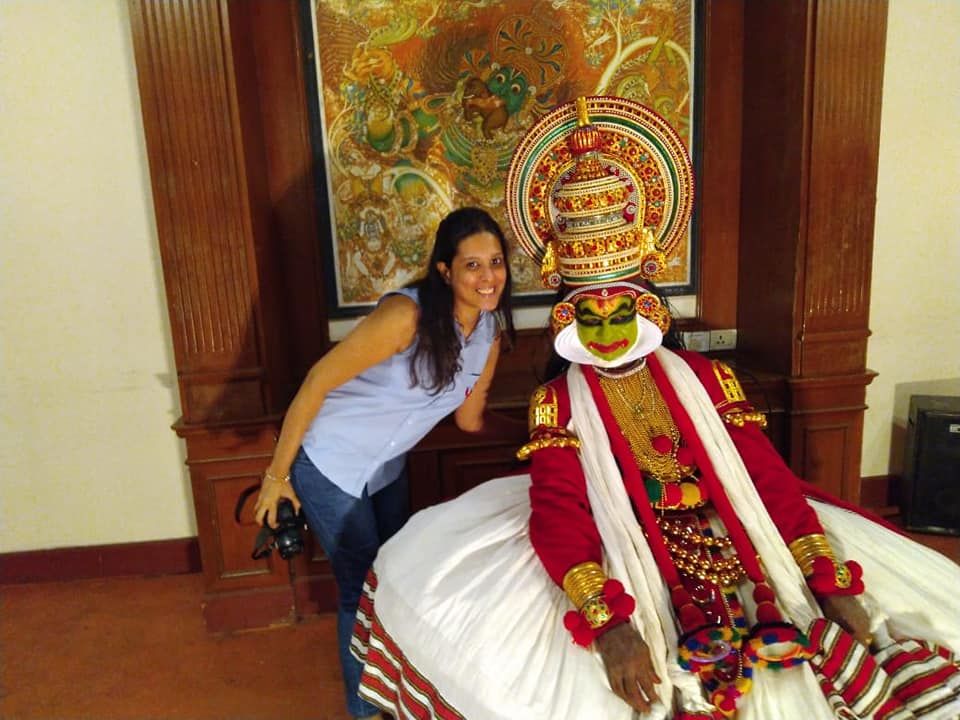 The next two days were spent at the wedding venue at Bolgatty Palace which was a breathtaking location. If not for the stay, you can visit here for a meal and explore the property. We also had the chance to experience the traditional Kerala Sadhya which is something you can't miss.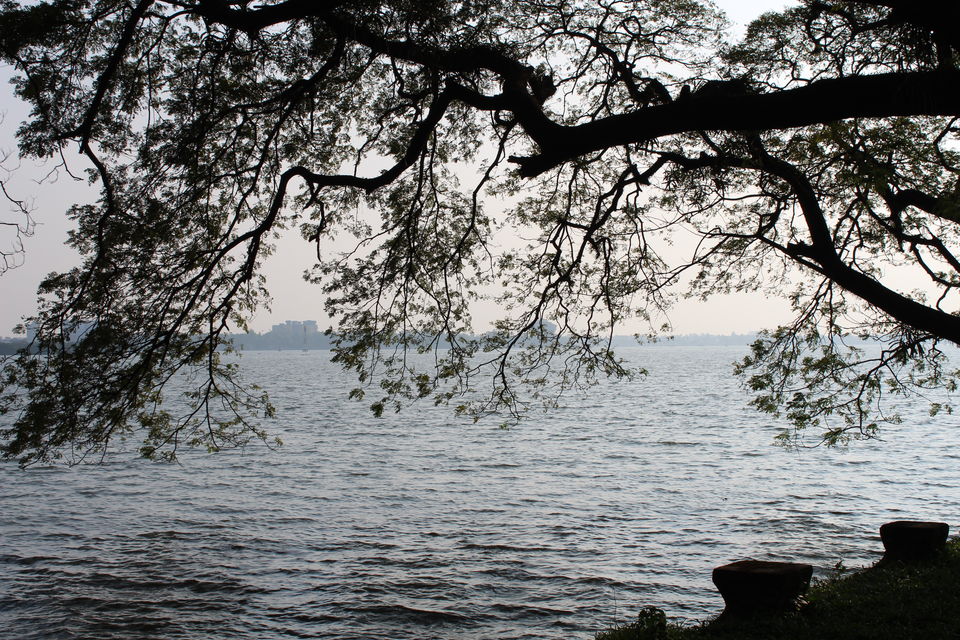 If you have the time, you can also visit Jew Town which is famous for shopping of souvenirs, jewellery, bags, artifacts and spices.
Post the wedding celebrations, our next stop was Alleppey to bring in my birthday.
Now though they say that staying at a houseboat is an must experience, we gave it a skip and instead booked a hotel that faced the backwaters. Two reasons - Houseboats are expensive and secondly post sunset the boat is anchored and you can't step out. But if it's something on your list, go ahead.
We checked in at the Warmth Lake Haven Backwater Hotel and booked a backwaters facing room. This is what I woke up to on my birthday morning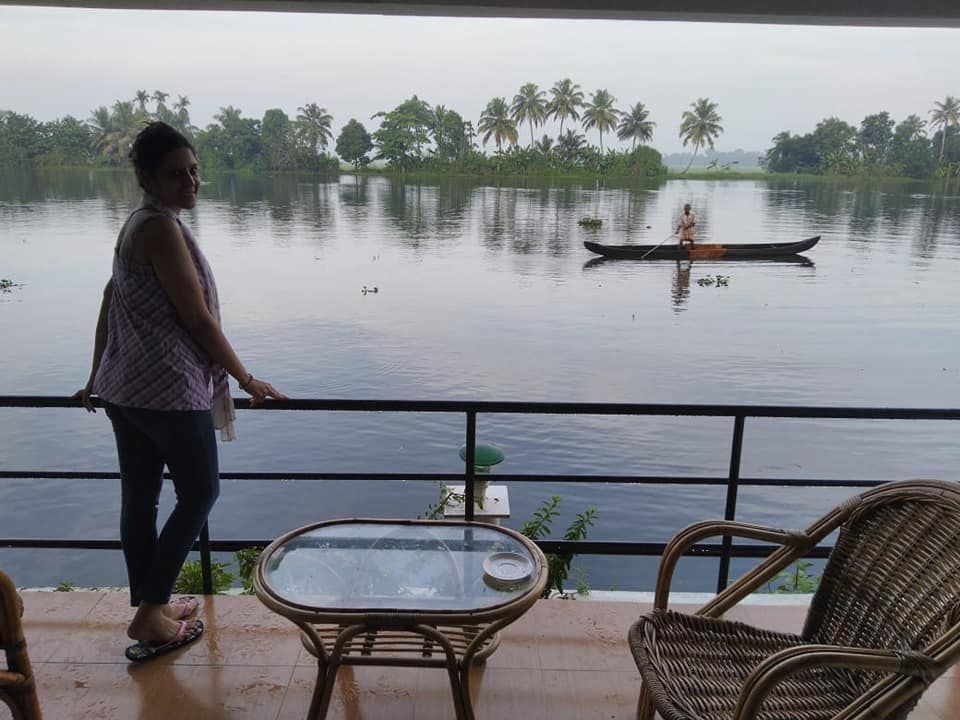 For breakfast, we stopped at Indian Coffee House, which has some really good south indian food and one of the best coffees I've had. They also sell their own coffee under the same brand.
We then went on a long boat ride arranged by the hotel.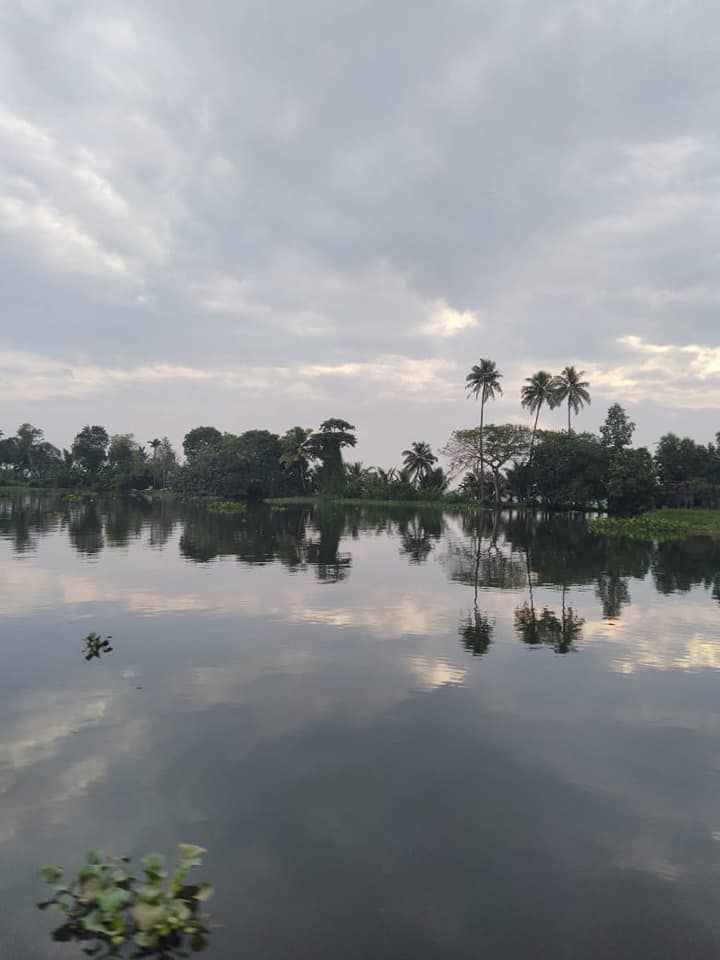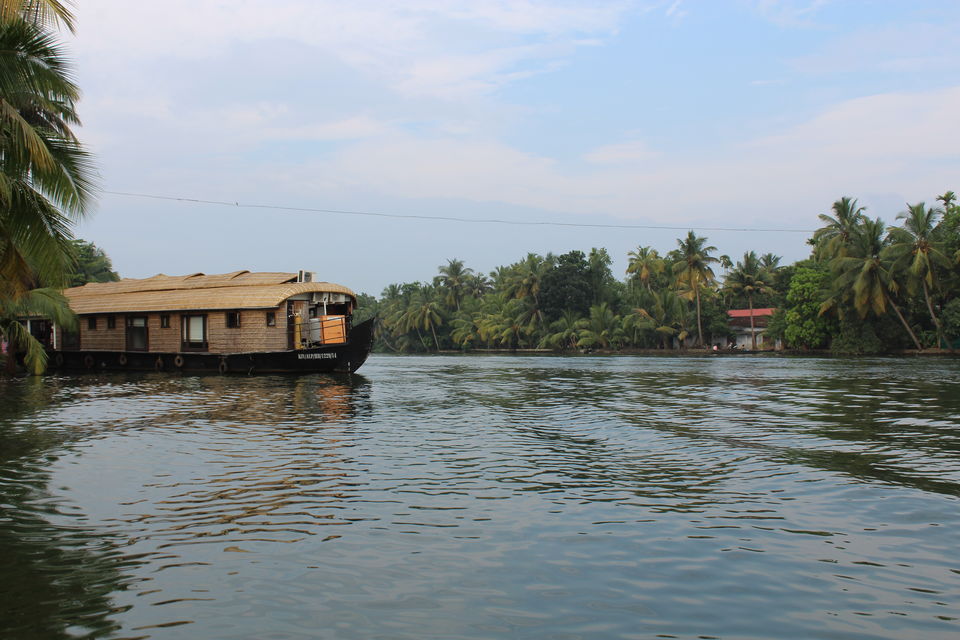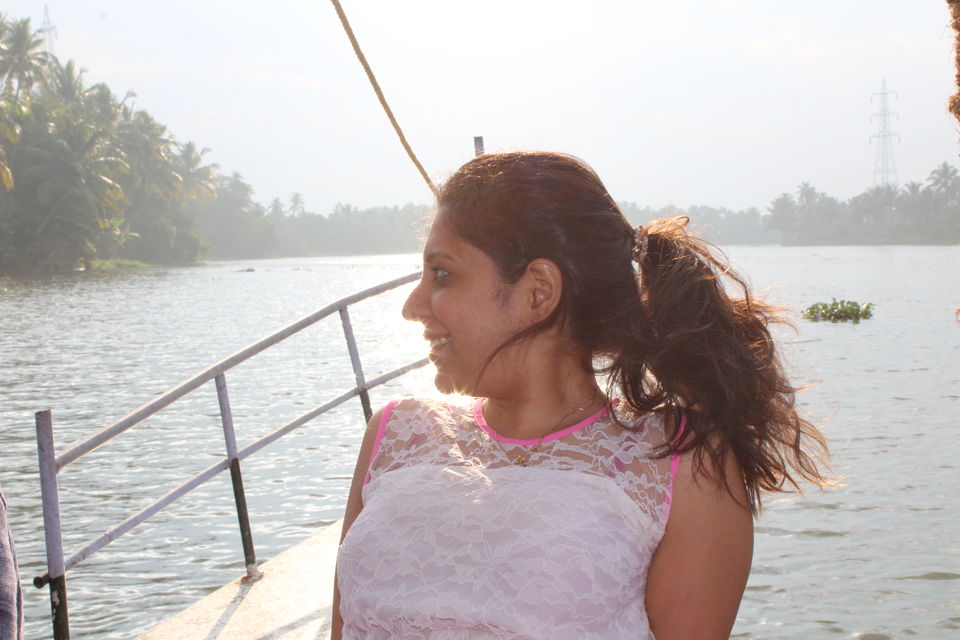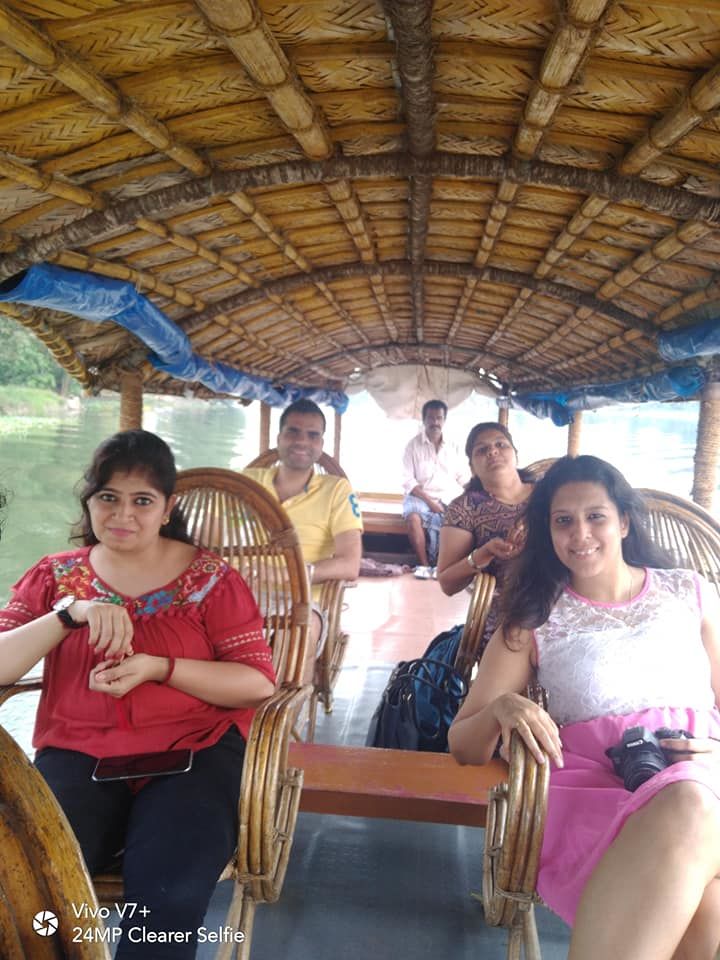 On the way , we took a stop at an ancient church. We spotted a post office and decided to post letters to our family reliving our childhood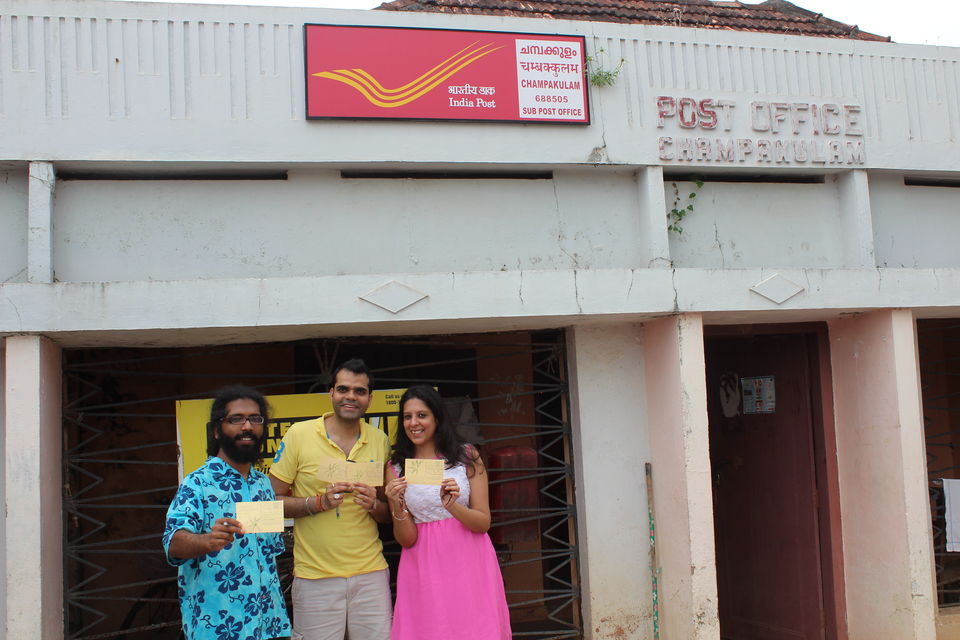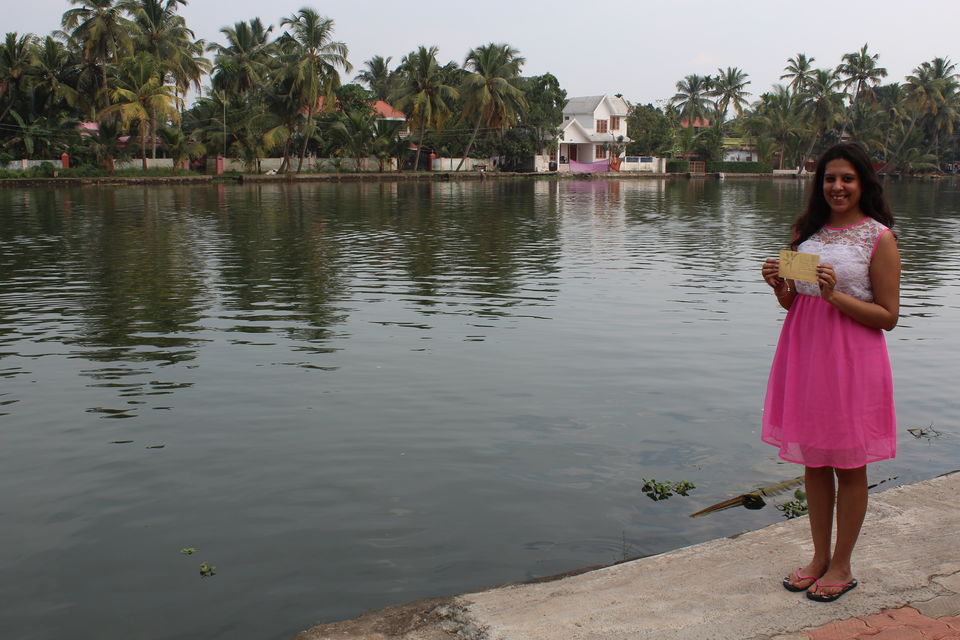 In the evening, we headed to Allapuzzah beach to enjoy the sunset followed by dinner at a local restaurant.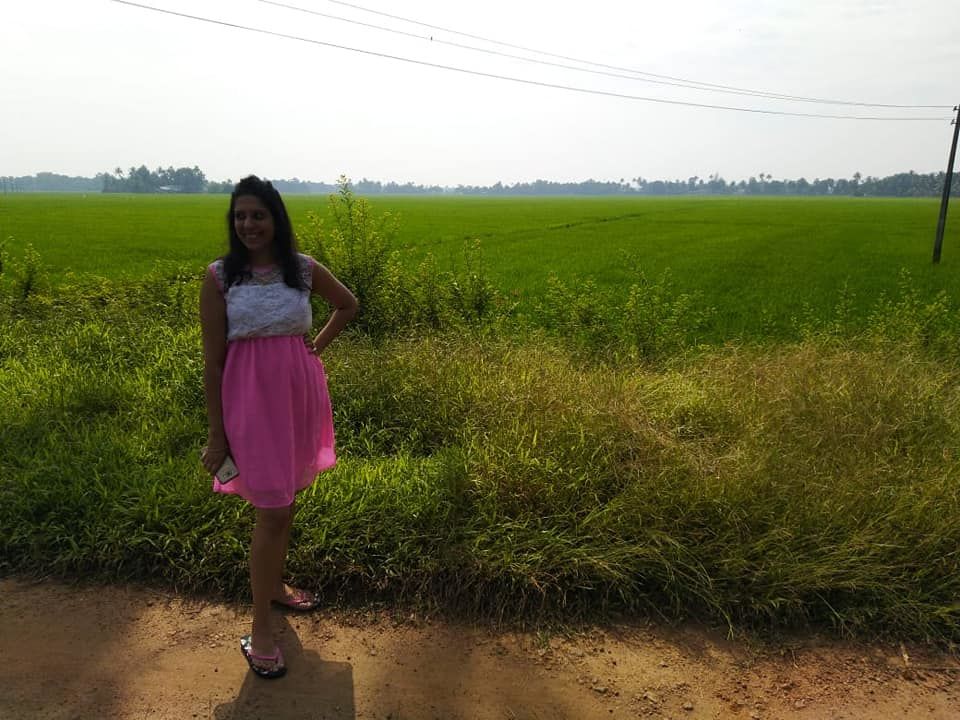 In the evening, we headed to Allapuzzah beach to enjoy the sunset followed by dinner at a local restaurant.
The next day, we left for Munnar post lunch. It is a 4.5 - 5 hour from Alapuzzah.
On the way, we stopped for an elephant ride, fish spa and spice garden tour. You will find many of these on the way to Munnar. We also picked up some ayurvedic products such as oil, masks and lotions.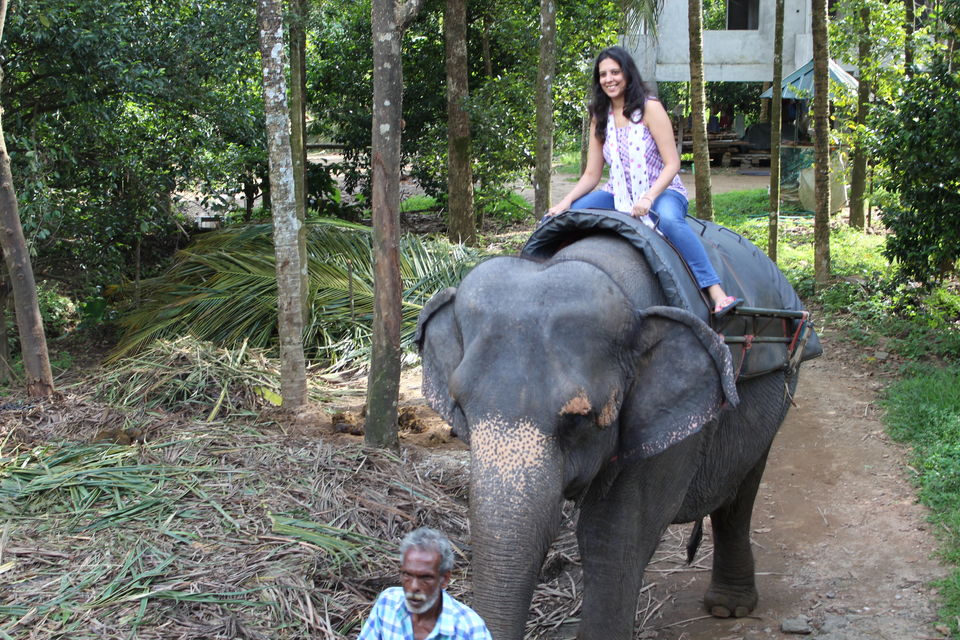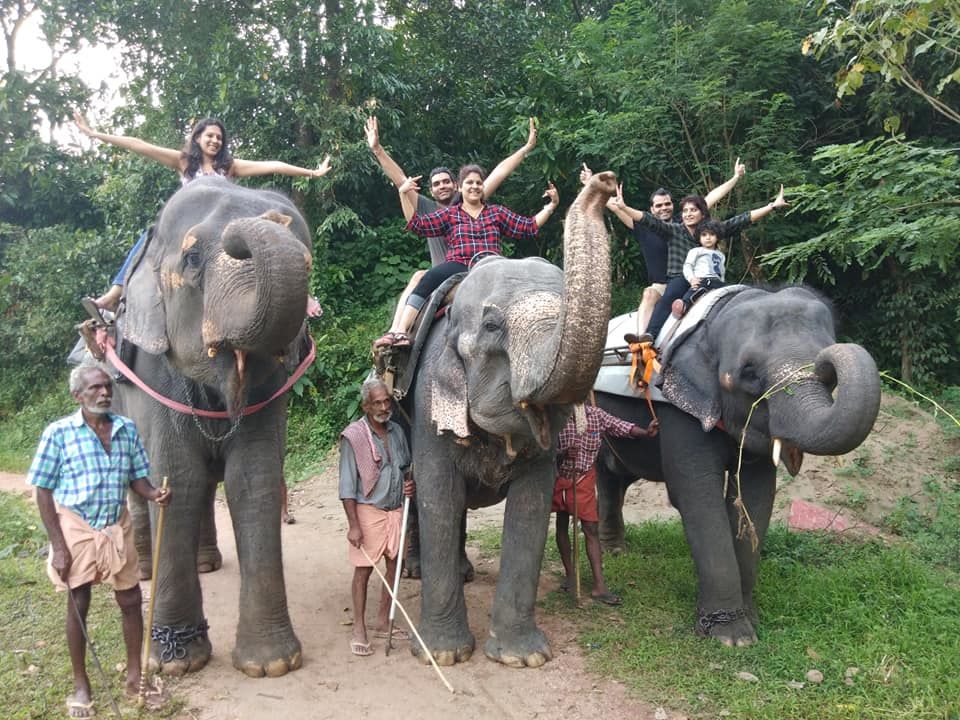 We reached Munnar post sunset and checked in at Misty Mountains. The hotel has amenities such as bonfire, karaoke, game room, and spa.
The next day we had a heavy breakfast at the hotel and stepped out to explore Munnar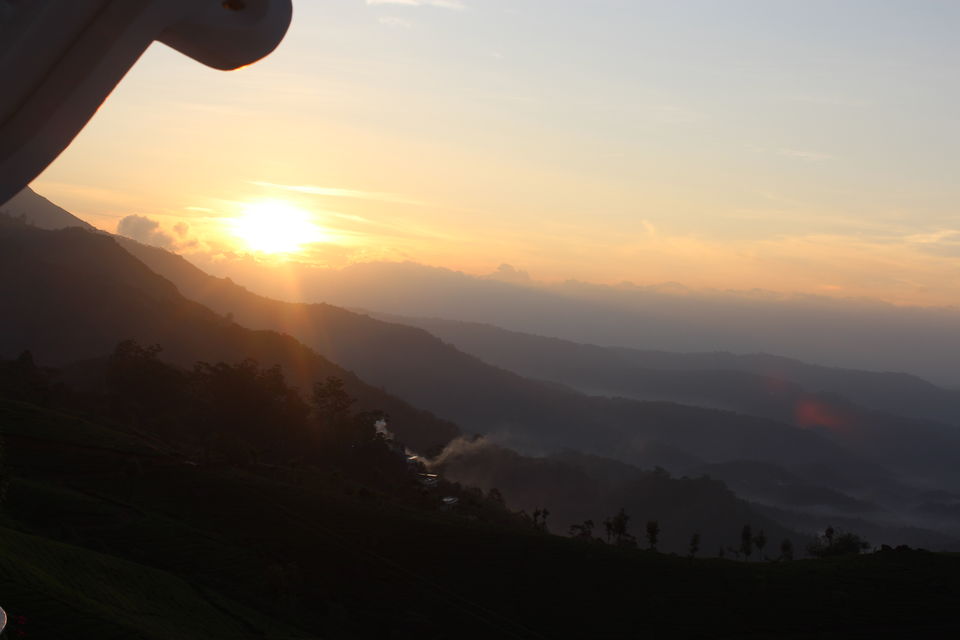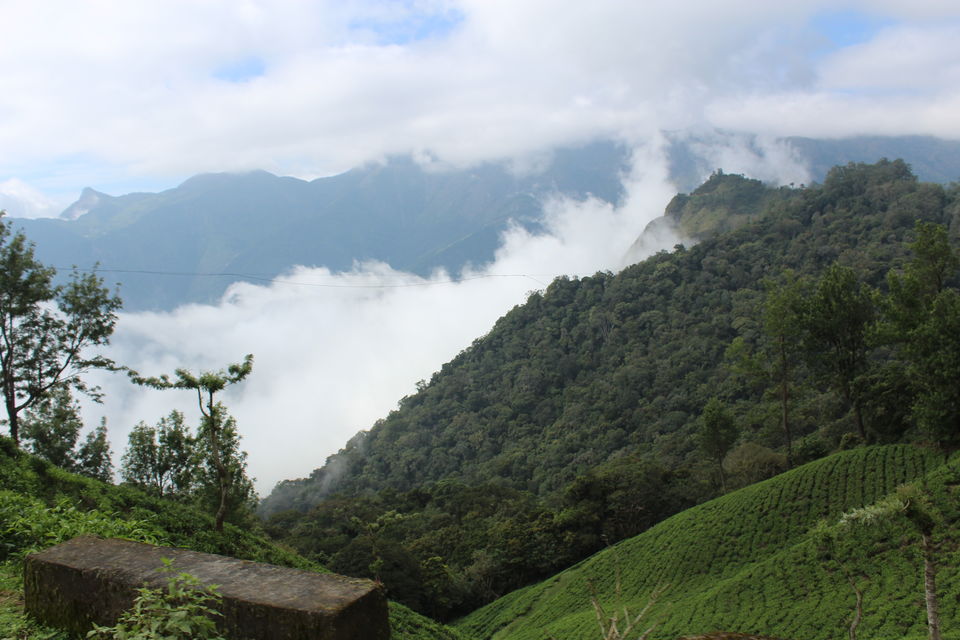 First stop - Top Station. Border of Kerala and Tamilnadu
If you are travelling with kids or senior citizens, you will not be able to explore the beauty of this place as it requires a lot of walking both upward and downward. But the view is to die for. You will be amidst clouds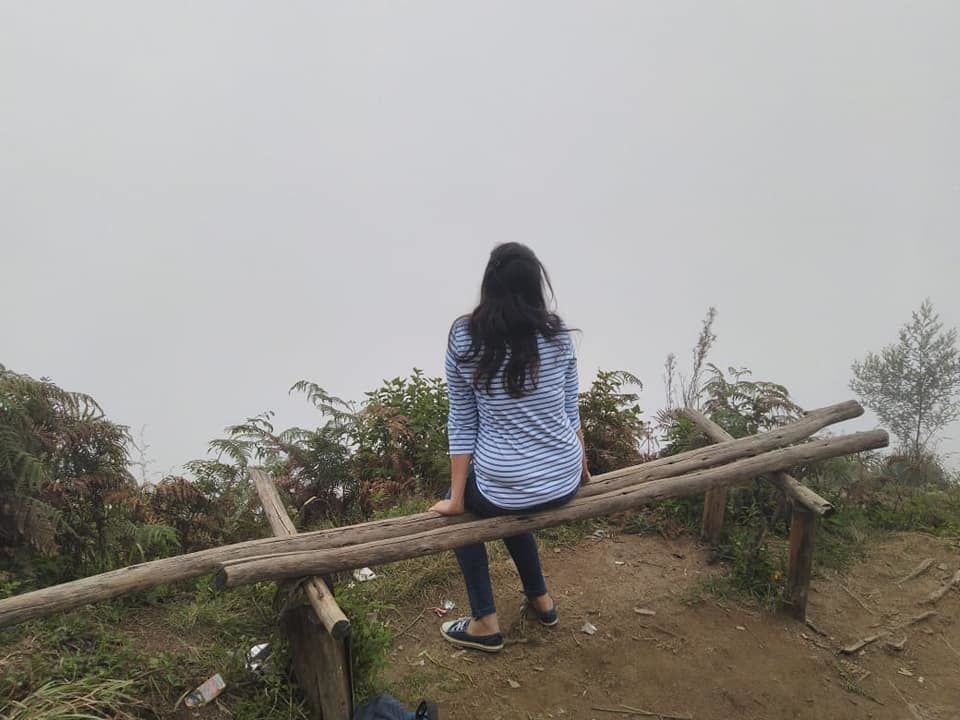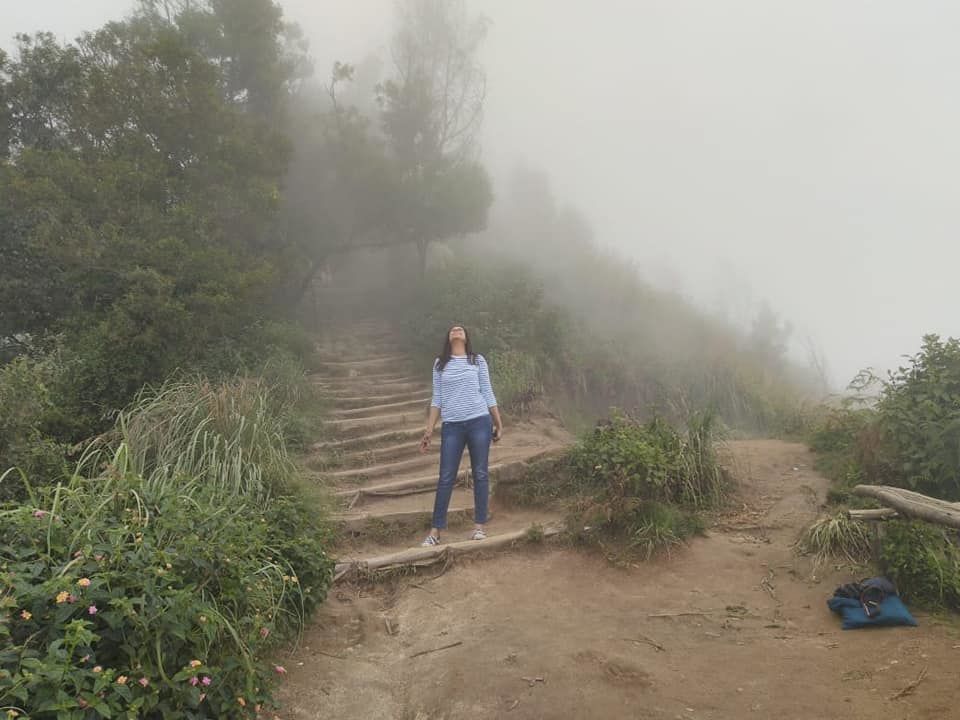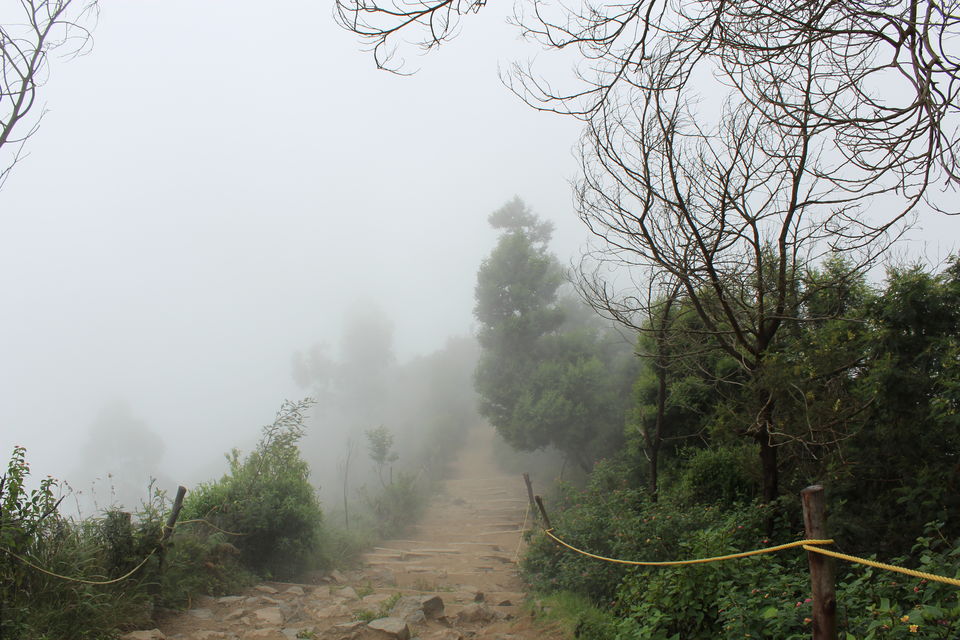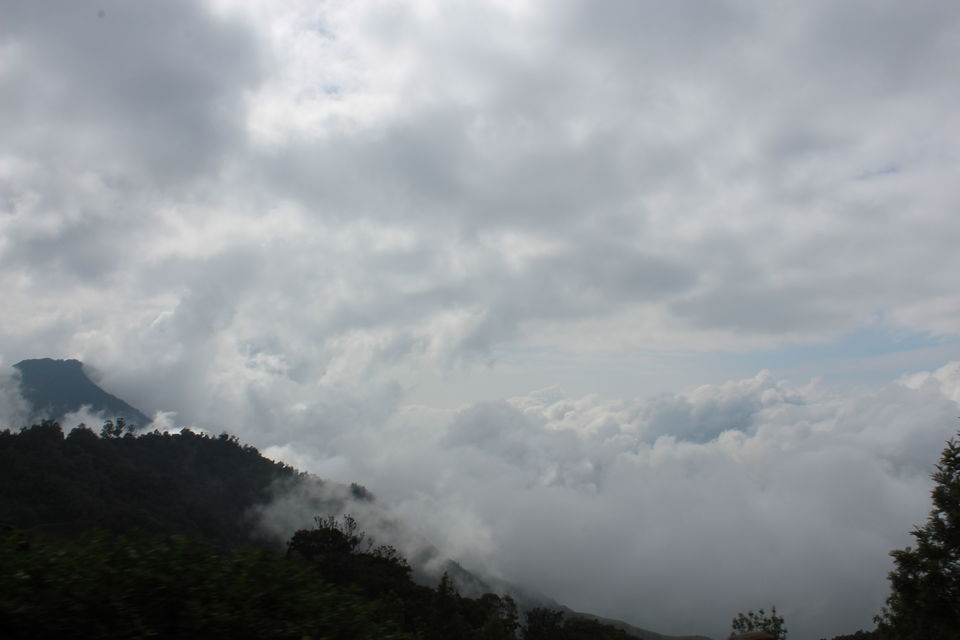 Next stop: Mattupetty Dam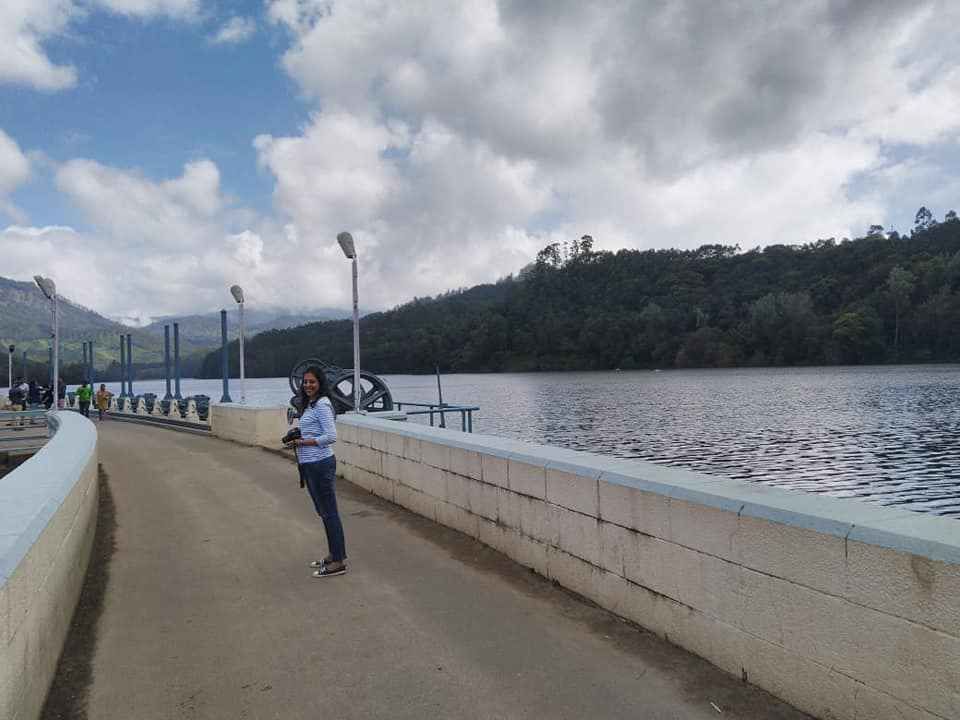 A quick walk from Mattupetty dam is the Kundala Lake which has a breathtaking view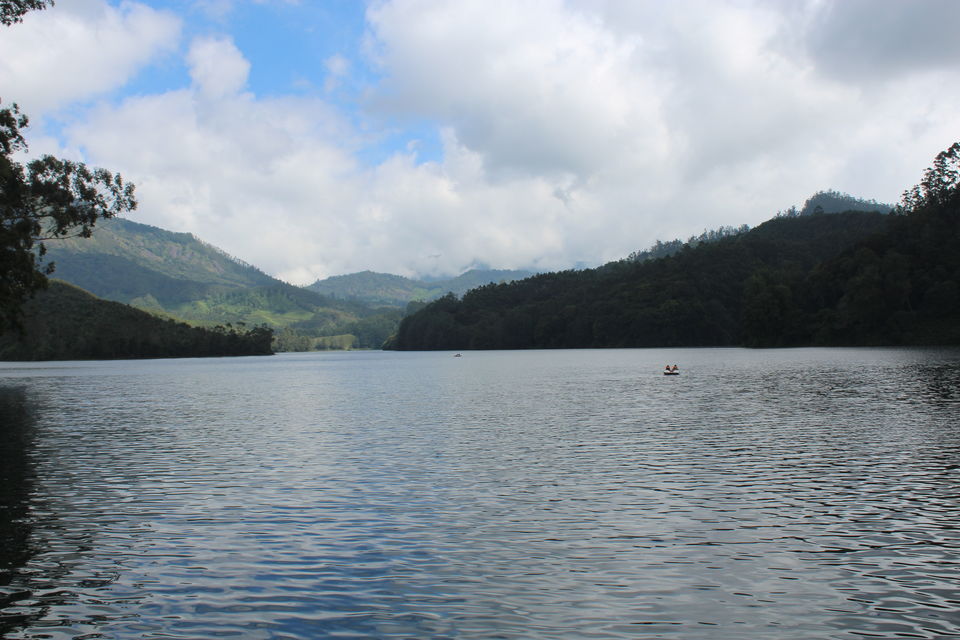 Next stop: Lockhart Tea Estate
Here they take you through a tea factory tour explaining every process in detail. You can sample different types of tea and buy them at a discount too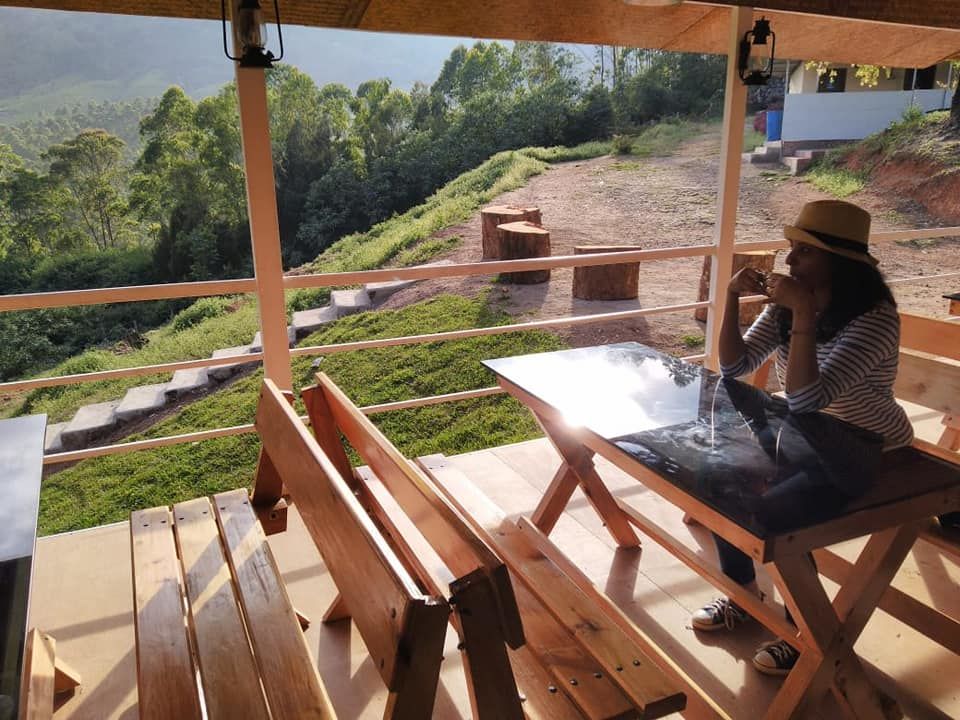 We ended the long day with a full body ayurvedic massage at the hotel
The last day was the highlight of our trip - Suryanelli Tea Estate - Kolukkumalai. At a height of 7900ft above sea level, it is the highest tea estate in the world.
You have to visit the place to experience its beauty. You need to book a jeep ride which takes you between the tea gardens right upto the highest point. It is a rough ride on an uneven upward terrain and you cannot take your own vehicle. It is an adventure in itself as at every step you feel that the jeep would collapse any moment. But trust me you are in safe hands as these are professional drivers
Once you reach the top, the guide will take you further through a walking trail. What you see next is a feast to your senses. Pure bliss. If you are from the city, you won't want to come back.
Camping arrangements are also available for those who want to spend a day here.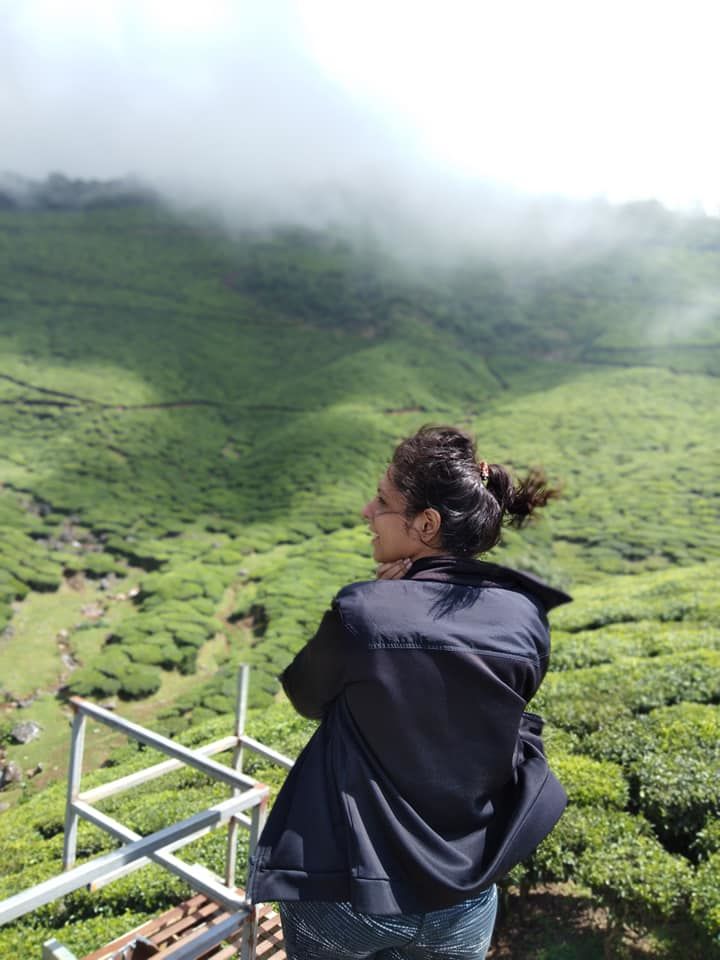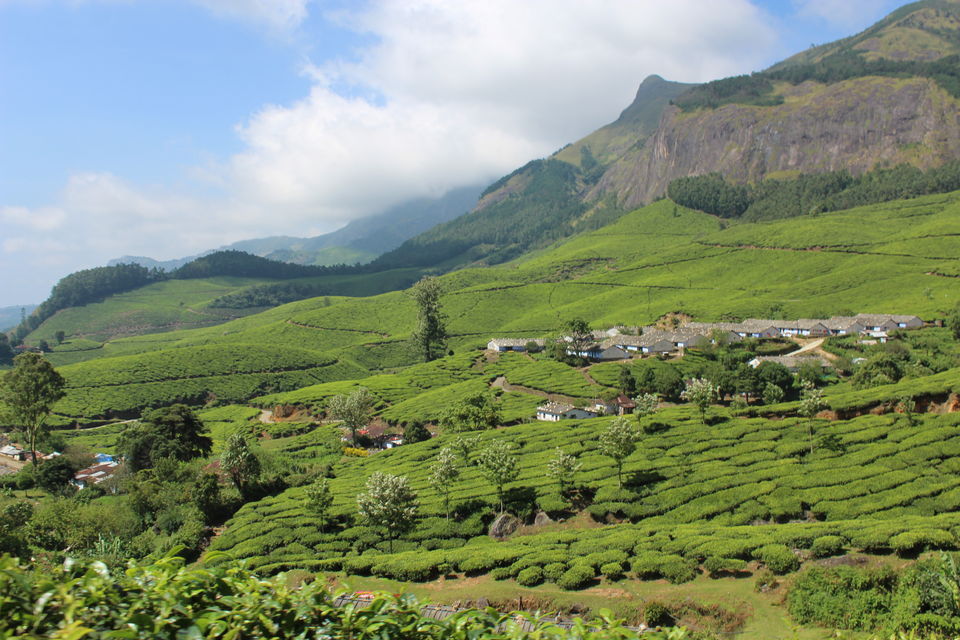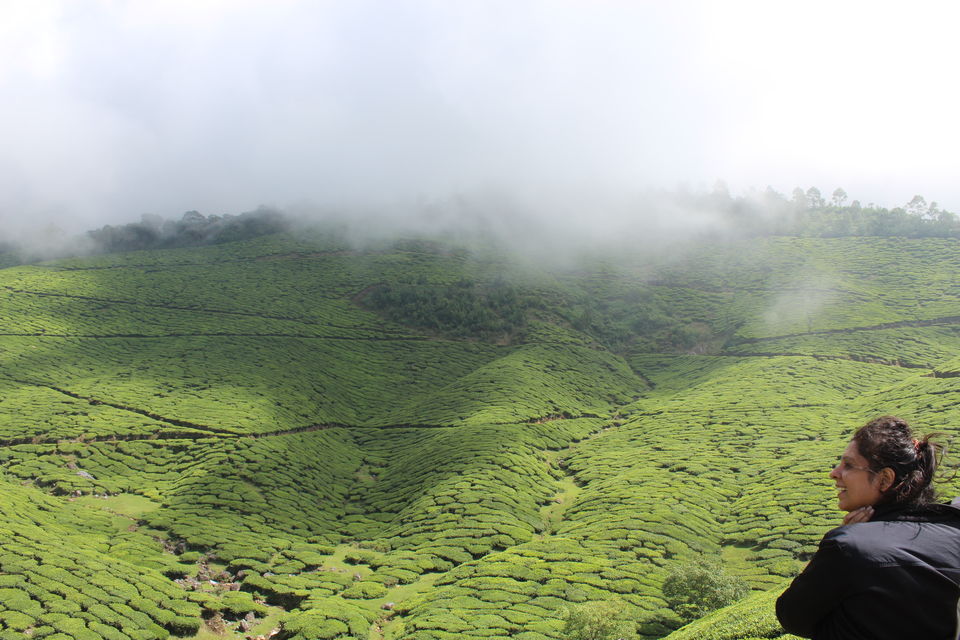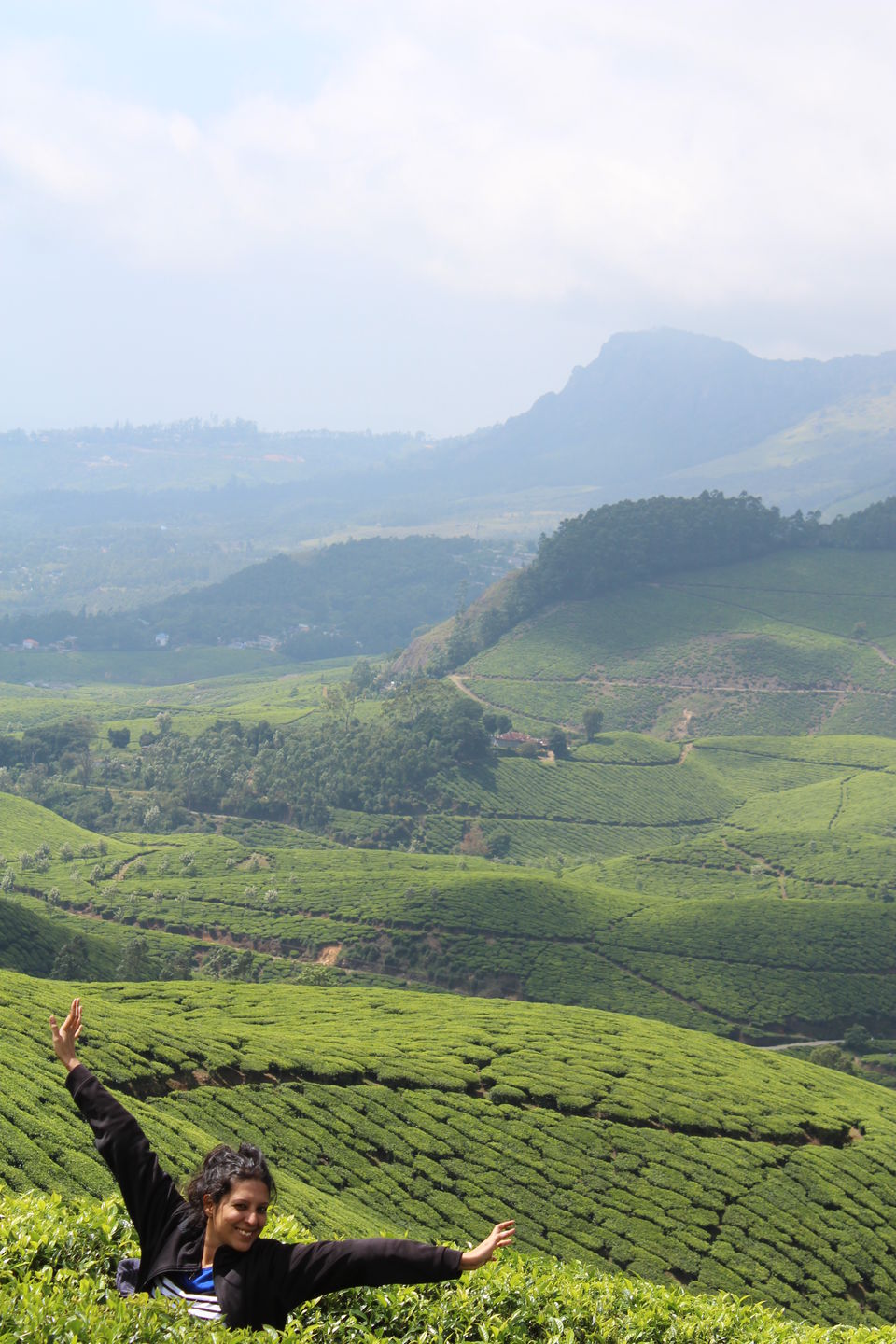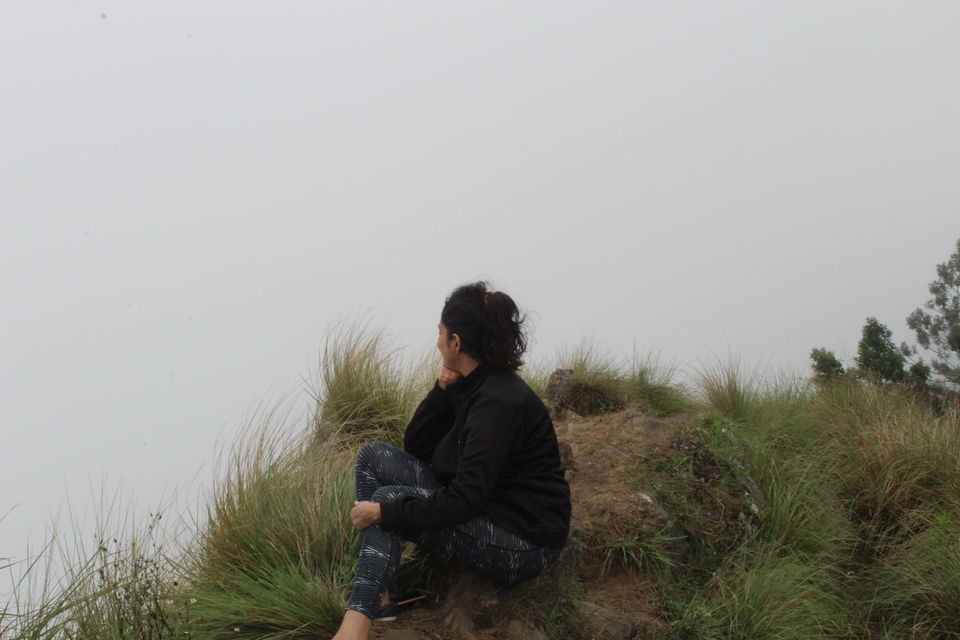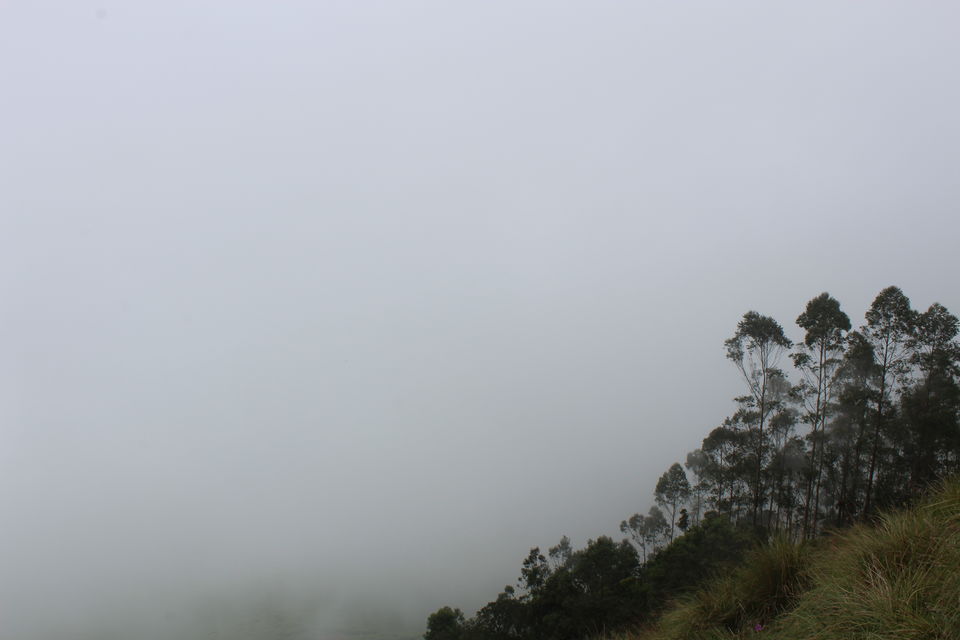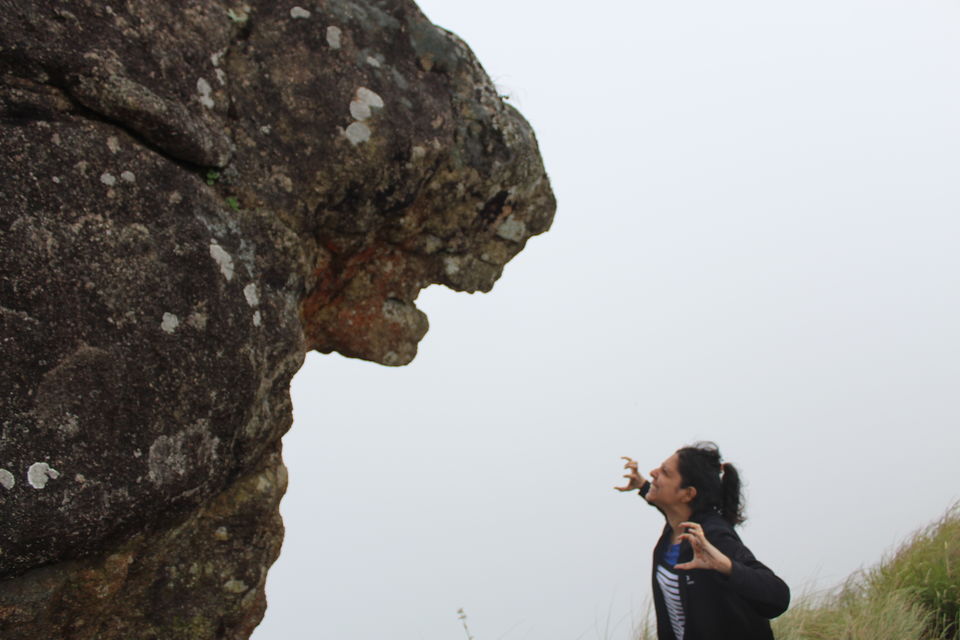 Nothing like zip lining over tea gardens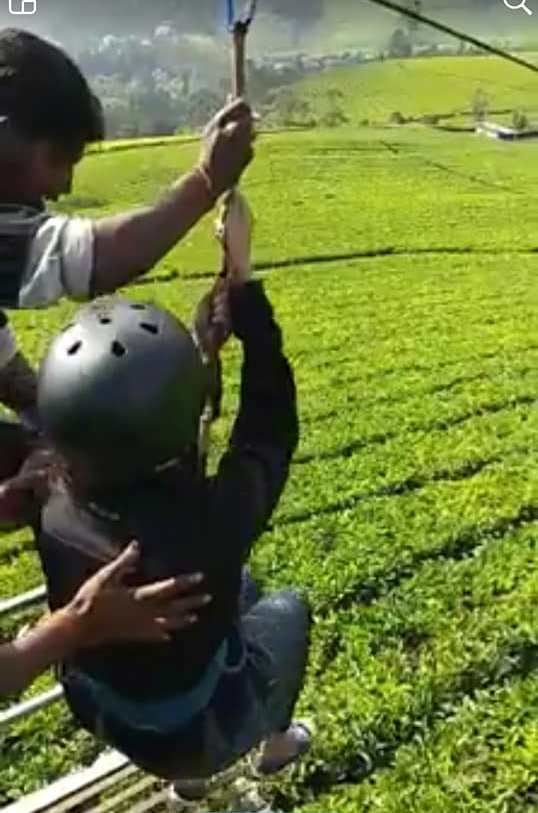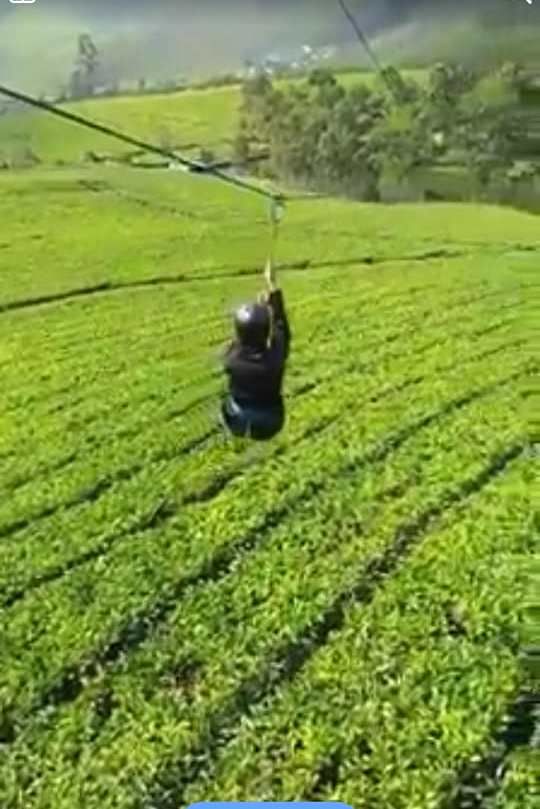 In the evening we did our final shopping for local chips, handmade soaps, and snacks.
We ended the day with the action packed Kalaripayattu performance which is the oldest traditional martial arts form of Kerela.
You can book your show at www.punarjanimunnar.org or contact them on 9895999701.
So that's how we spent 7 days in Kerala. If you have more time you can explore Vagamon, Thekkady, Varkala and Kovalam too.
Some advice:
1. Though we went here in December, the heat is scorching during the day. Munnar is pleasant
2. Since we were 7 of us with luggage, we booked a mini van that costed us Rs 20,000 inclusive of driver and fuel. This included the ride from Allepey to Munnar, sight seeing and travelling in Munnar, Munnar to Kochi airport. It proved to be one of the best decisions we made and economical considering our group size
3. If you want to shop for sarees, you will find the best options in Kochi.
4. Chat with local uber and ola drivers. You will end up discovering places and experiences that are uncommon.
5. Always keep liquid cash handy.
Trip Expenses (For two individuals)
Airfare - (Mumbai - Kochi-Mumbai) - 15,500.
Accomodation(excluding meals)
1. Kochi - Sidra Pristine (1 night) - Rs 4000
2. Alleppey - Warm Haven (2 nights) - Rs 8500
3. Munnar - Misty Mountains (2 nights) - Rs 10,00 with breakfast
Other Expenses
1. Shikhara ride in Alleppey - Rs 2550 for a group of 7
2. Mini Van - Rs 20,000 - Can accommodate group of 10 plus luggage space
3. Fish Spa - Rs 200 p.p
4. Elephant Ride - Rs 400 p.p
5. Ticket to Top station - Rs 30 p.p
6. Jeep Ride to Kolukumallai - Rs 350 p.p
7. Ticket to tea factory - Rs 200 p.p
8. Boating in Kundala lake - Rs 200 p.p
9. Kalari performance (Martial arts) - Rs 200 p.p
10. Zip lining - Rs 200 p.p
11. Full body massage - Rs 1200 p.p
12. Ride from airport to Kochi and back - Rs 2400 (1200 one way)
Meals
Try and book hotels that offer buffet breakfast so you spend less on lunch
Dinner for 2 can be approx Rs 1000 depending on the place.
Hope this helps in planning your trip and budget your expenses