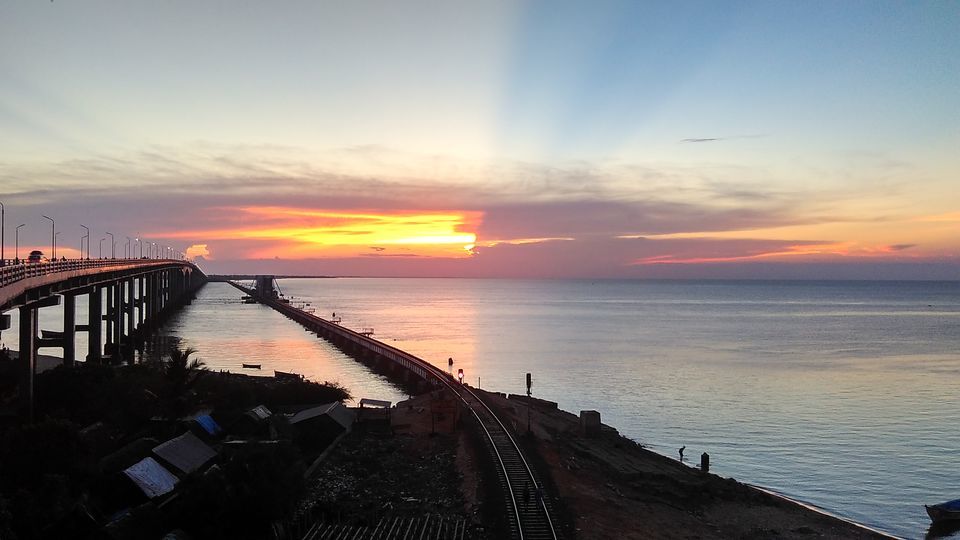 In the city that rocks every weekend, I was sitting like an effigy of a corporate slave alone in the bay starring at the sun getting lost in the trees behind a lake. That's exactly how I don't want to end the year that blessed me with 19 destinations.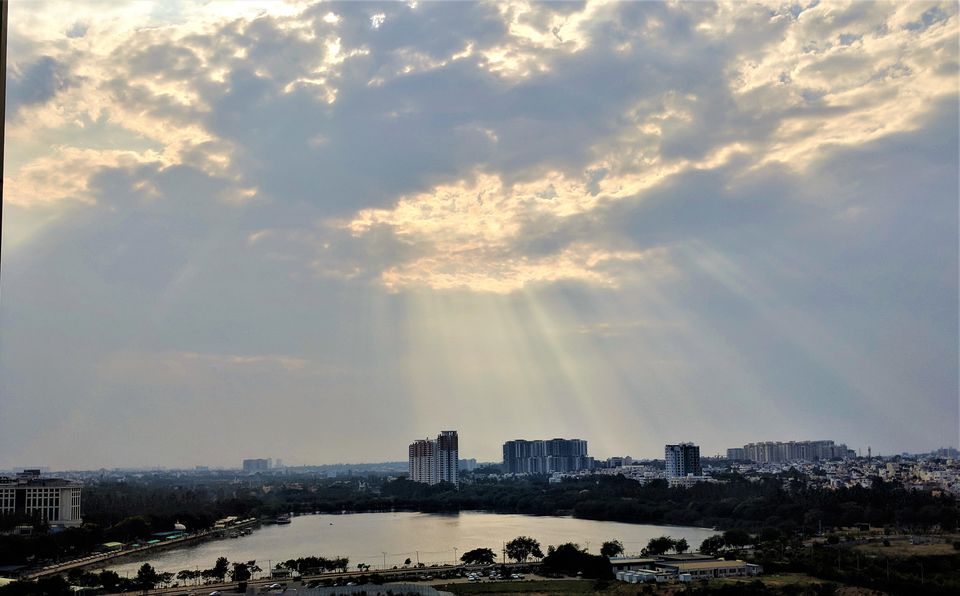 And then comes a post on Facebook by "Mr. Dude" of my last trip rescuing me from the trauma of not traveling on new year's eve. It was Rameshwaram on my mind.
For the idea of touching southeastern marine border along an abandoned town cursed by nature, my roommate accompanied me on my voyage to the holy land from Ramayana.
Trip Summary :
Bangalore - Madurai - Rameshwaram - Dhanushkodi - Pamban - Bangalore.
The city well known for Meenakshi Amman Temple is one of the major cities on the bank of Vagai river in state of Tamil Nadu. After 7 hours of journey from Bangalore, we reached Madurai in afternoon. Rover by psyche and feeble against hunger, we left for city exploration immediately after dumping our backpack at hotel.
The temple first discussed in the literature from 6th century was at its prestige in 12th century before Ala-ud-Din Khilji's general Malik Kafur looted & destroyed the entire town. Meenakshi temple was rebuild in 16th century.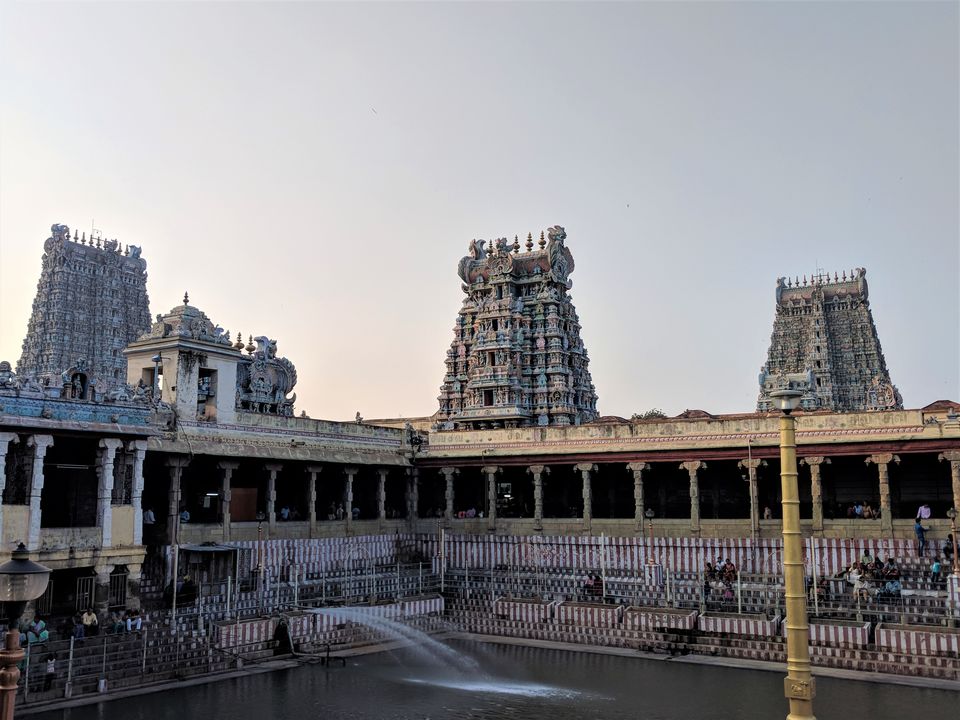 The temple has 4 towering gateways on outer walls, allowing the devotees to enter from all directions. It consists of number of concentric enclosures, each layer fortified with high masonry walls. There are 14 towers, each serving as a gateway to enclosures. The temple attracts over a million people during the Meenakshi Thirukalyanam festival, which marks the divine marriage of Goddess Meenakshi and a ratha (chariot) procession.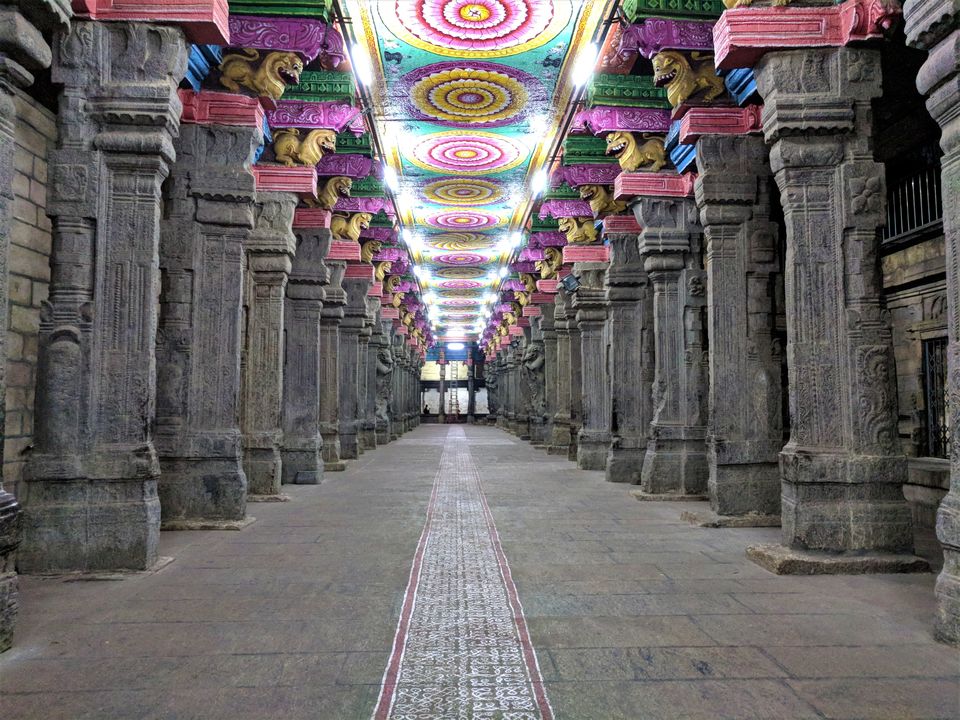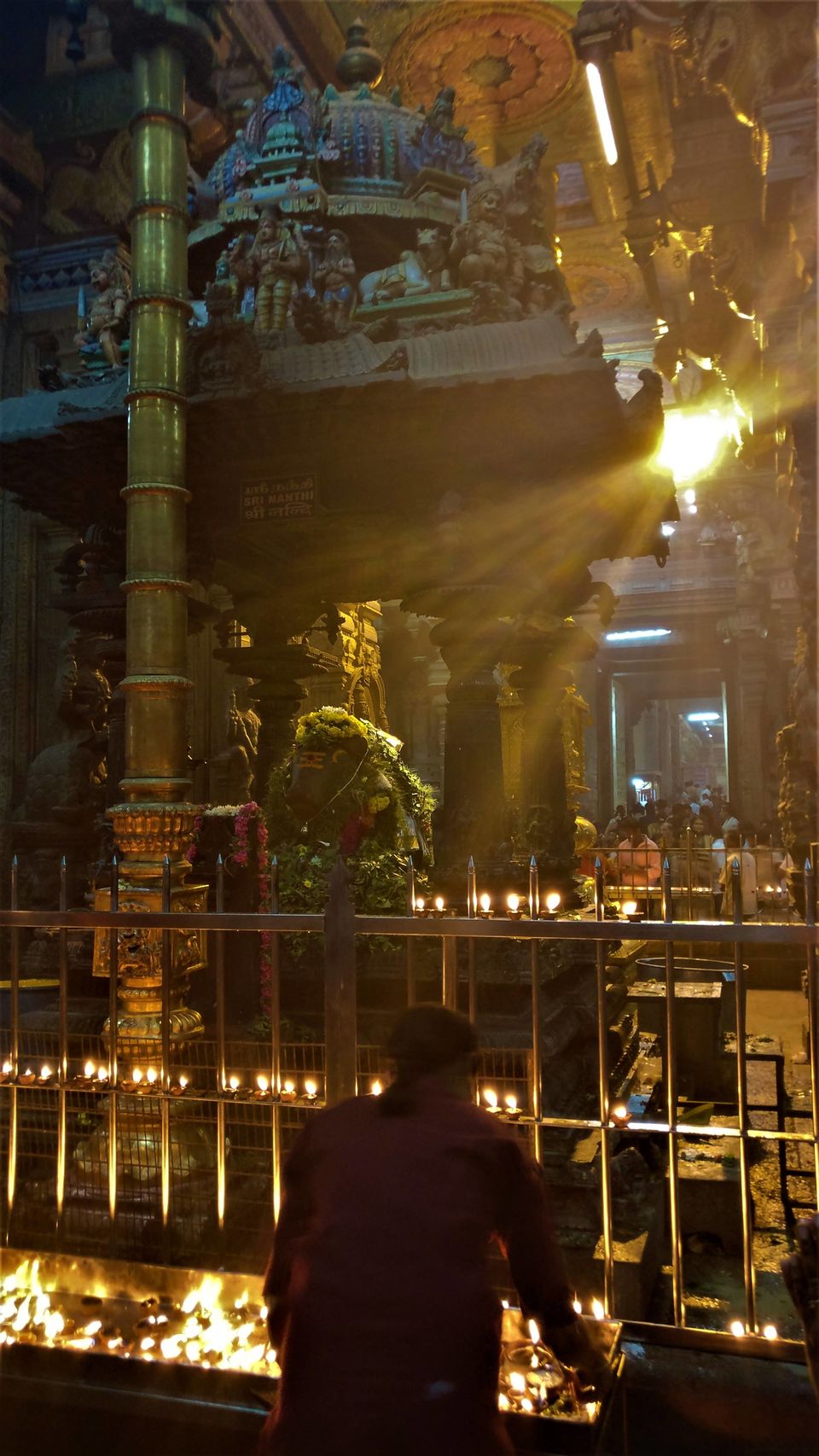 Other Madurai Attractions: Yanaimalai, Thirupparamkunram Murugan Temple, Thirumohoor Kalamegaperumal temple, Gandhi Memorial Museum.
How to Reach: The City is well connected to all major towns of India by Rail and Road. Madurai also has International airport.
This island of southeastern India is famous for number of religious & historic significance.
After the breathtaking beauty of dawn at well known Pamban bridge, we had early morning darshan of Lord Shiva at Ramanathaswamy Temple. It is one of the 12 Jyotirlinga from Shiv Mahapuran.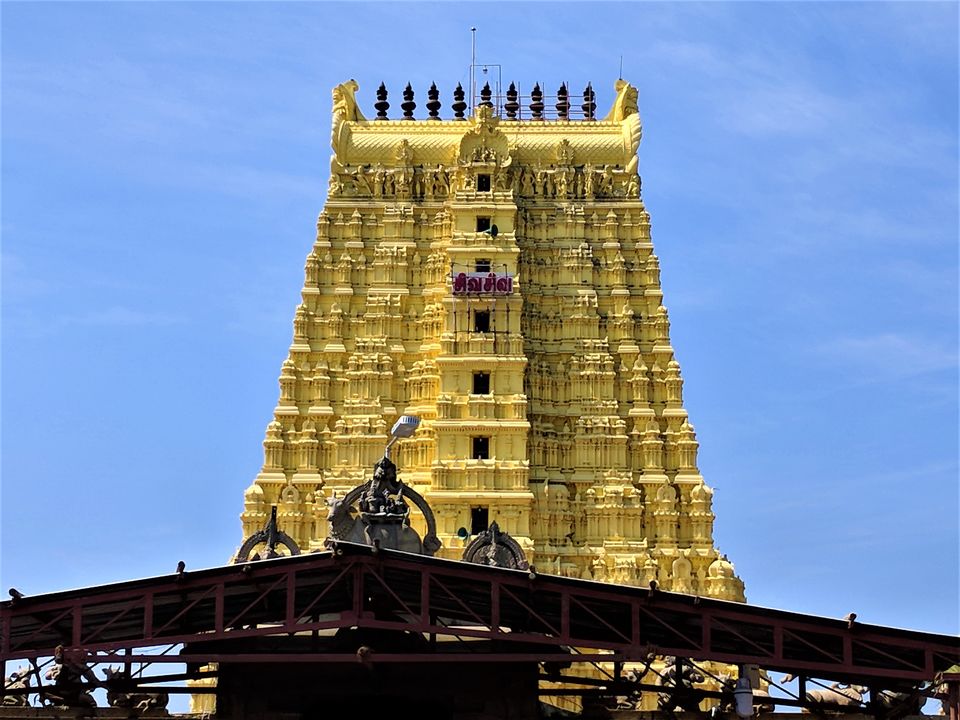 "Ramanathaswamy" meaning 'Master of Ram' which refer to Lord Shvia. The temple has two Lingam, both instituted by Rama. After his victory over Ravan who was a Brahmin and devotee of Lord Shiva, Rama decided to worship Lord Shiva to absolve sins created during the war of Ramayana. Thus, he directed Hanuman to bring Lingam from Himalayas, but he was delayed. Ensured by the event, Devi Sita, wife of Rama built a lingam out of sand known by "Ramalingam". The lingam brought by Hanuman was named as "Viswalingam".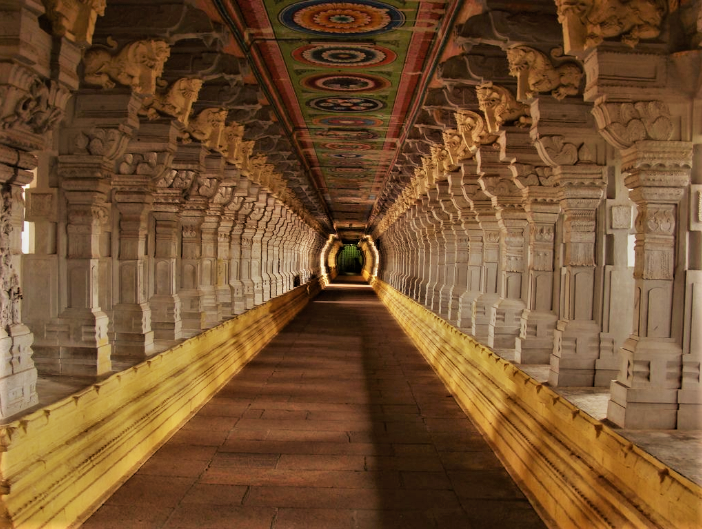 With 30 feet hight 1212 pillars across 3850 feet long corridor, the temple is reputed to have world's largest corridor.
Today's ghost town was Lord Ram's Cantonment to build an august bridge "Ram Setu" aka "Adam's bridge" by using holy chants to make rocks float on ocean over the junction of "Indian Ocean" & "Bay of Bengal". Yes, this is the place where you can see the convergence of waves from sea on your left & ocean on your right.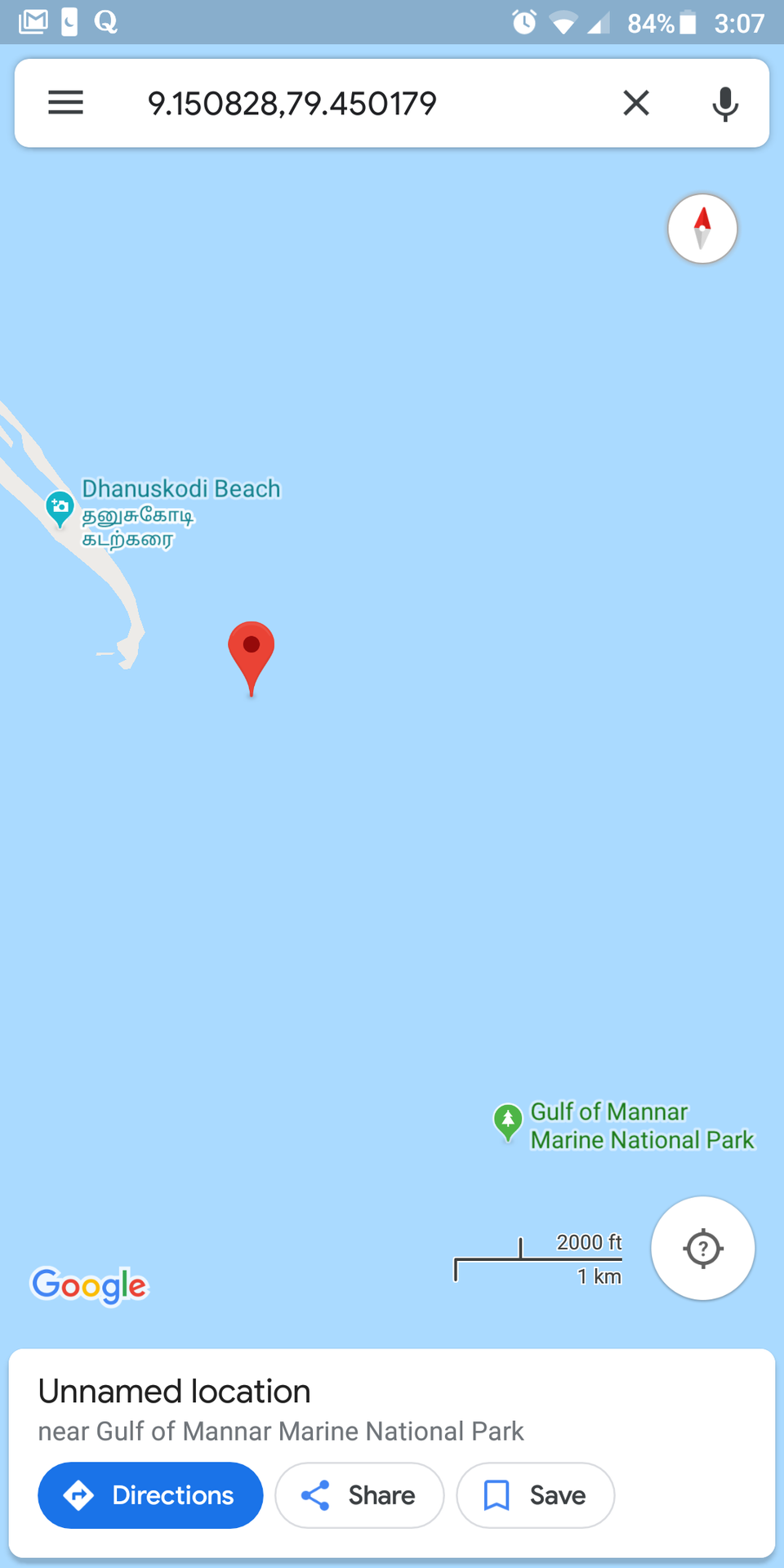 During British rule, Dhanushkodi served as an exchange point for Boatmail Express which connects Chennai to Colombo by a ferry ride between Dhanushkodi in India & Talaimannar in SriLanka. Back then this small village far from any big city in the state has Railway Station, Hospital, Post office, Church, School, Custom & port office, Hotels.
And then the night of 22nd December 1964 that swallowed more than 1800 lives, redefined the geography of place with thousand years of history in a matter of few minutes and shoving government to declare it as "Ghost Town". Dhanushkodi was then abandoned and the remains of catastrophe can be seen along recently build road.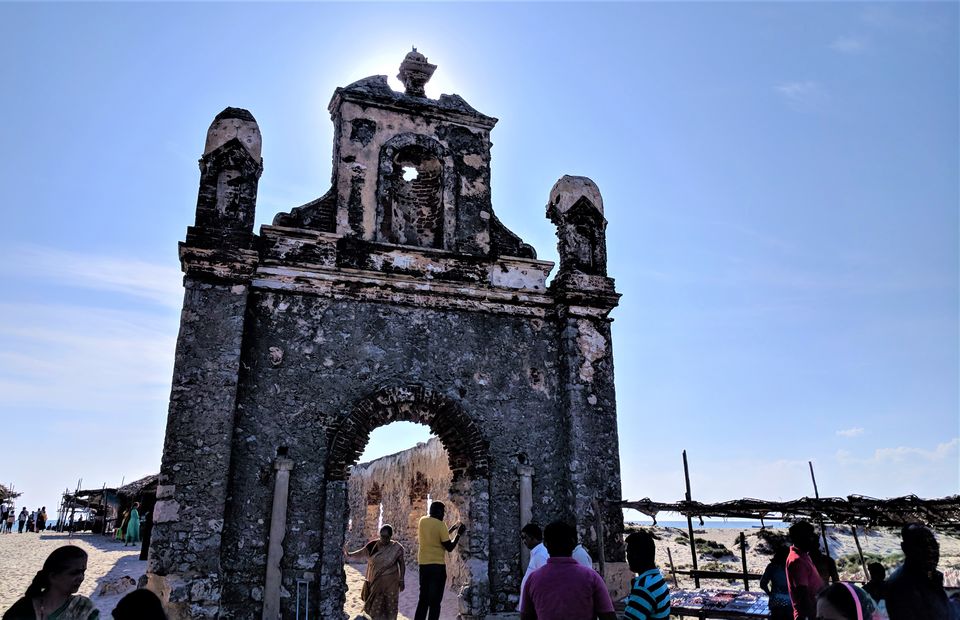 It was cyclone with the wind velocity of 280km/hour that not only washed away a train having 115 passengers onboard by 24foot high tidal waves but tossed the entire town with no survivors. The pain cannot be described in words but can be heard by the silence of the place.
Spread over 2 acres of land is an ionic structure build by DRDO to showcase the simplicity, calmness yet influencing life of former President Dr. APJ Abdul Kalam.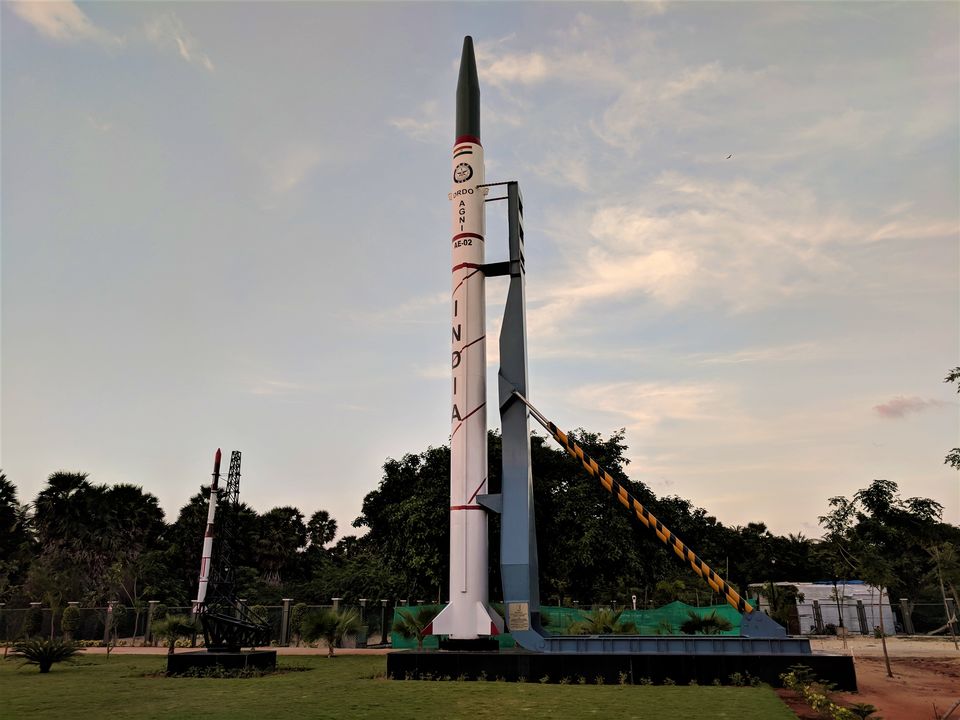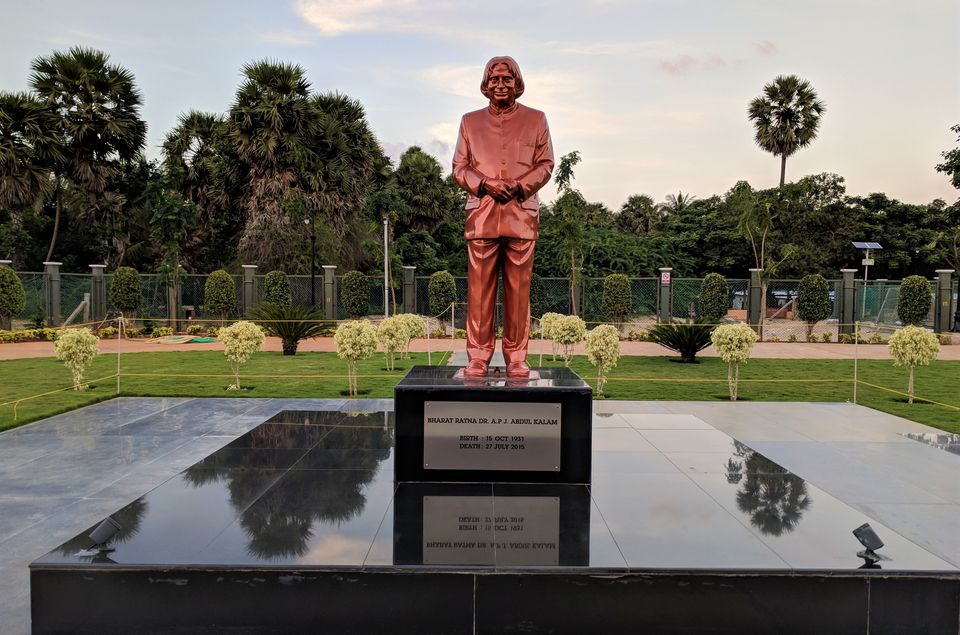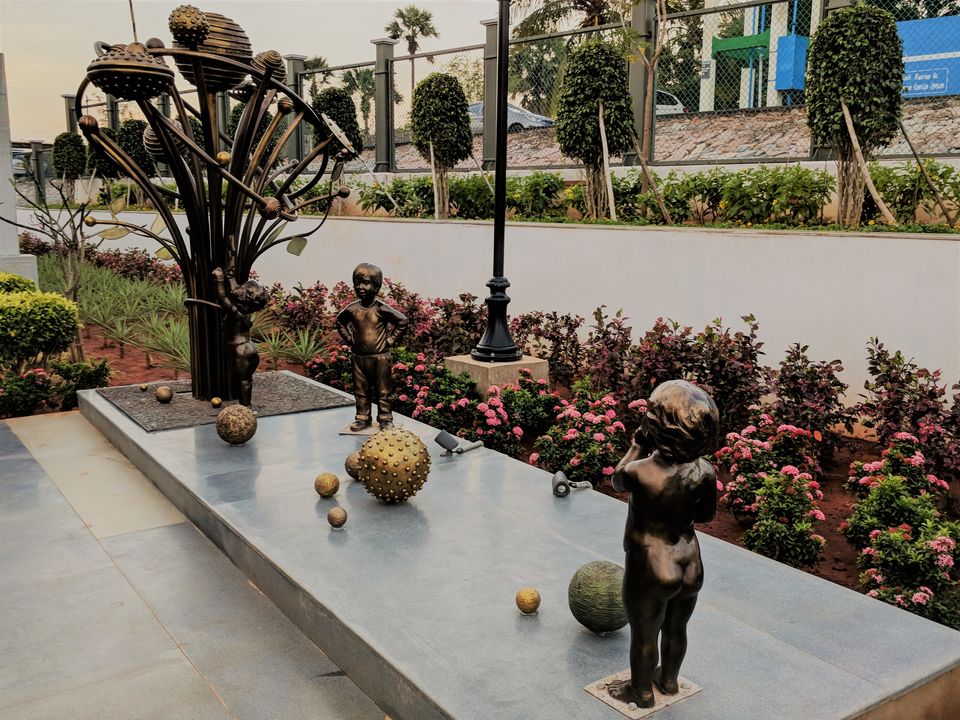 It won't fair to move for some other expedition without a stop on famous "Pamban Bridge" that connects the holy island to the mainland of India. Luckily we had the chance to see a train crossing the sea on 104 year old bridge.