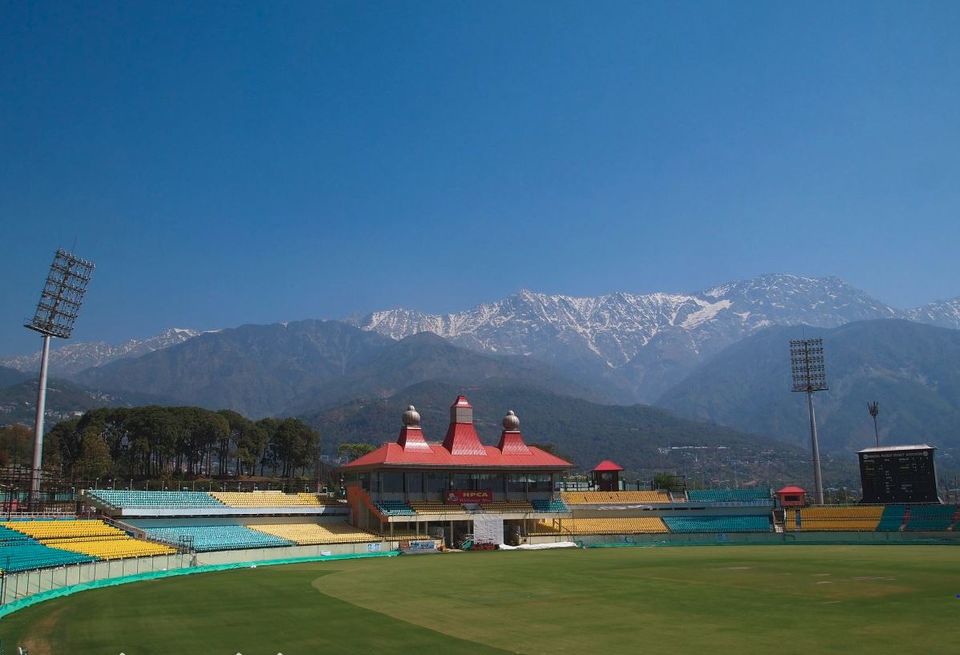 The trip to Dharamshala was long due. My friend was pushing me to plan a trip to Dharamshala and Mcleod Ganj. Hence, I had to take a couple of days off i.e. 14th and 17th March to make a long weekend so that we can plan the trip leisurely. I decided to head to Panchkula on 13th ( as my in-laws reside there). Utilizing my work from home option there, we decided to start the journey next day. In the evening, we decided to head to Elante mall. I didn't realize that it was Baisakhi festival. There was an event organized at the mall.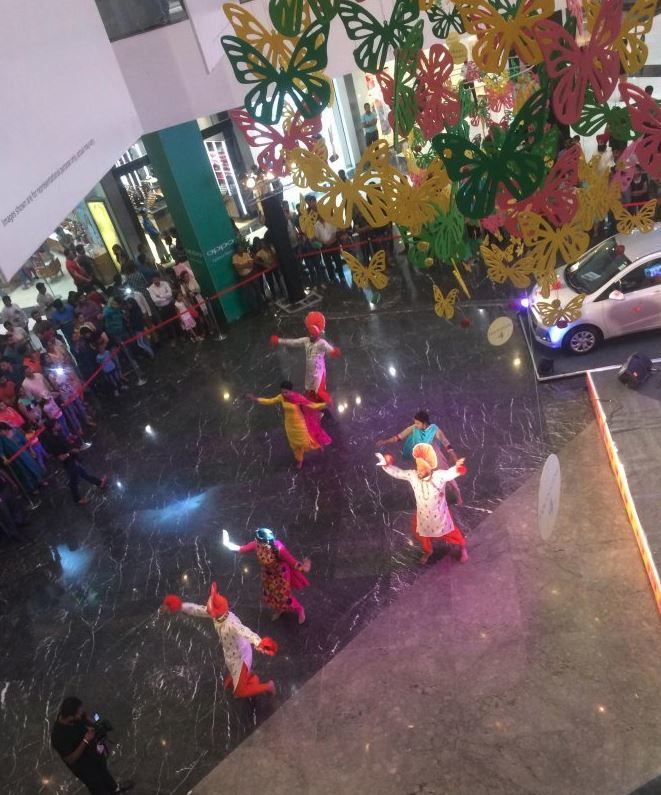 We then decided to head to my favorite place for dinner i.e.Chili's. I love the Mexican food they offer. But this time my friend told me to order Salad only to which I had to agree.
The trip started from Panchkula @ 6:30 am next day. The route we chose to follow was from Chandigarh madhya marg-kurali bypass-rupnagar. Since, it was early morning there was little traffic.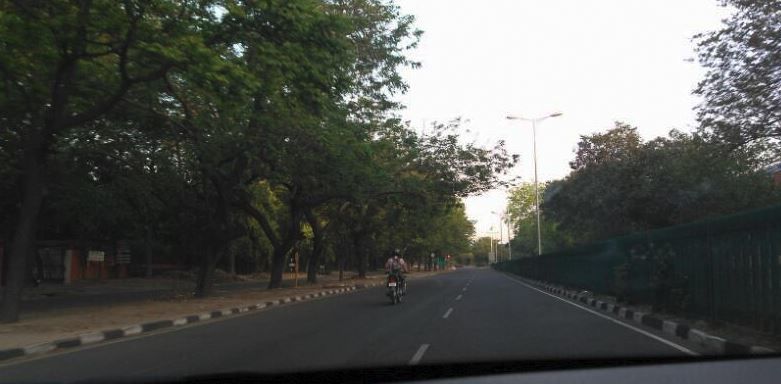 The road to Kurali which starts from a little after PGI is wonderful. Marked as part of new Chandigarh it is butter smooth. It has a toll of 60 Rs. It took me around half hour to reach Kurali T-point.
After taking a right turn from there, there is a flyover which indicates way to Anandpur Sahib which is the correct way. Why I mentioned this? Because I had missed the flyover multiple times in the past as well and had to take a long detour to come back to flyover.
The roads in Punjab are a treat. I had no problem reaching Anandpur Sahib by 8:30. We then proceeded towards Nangal and crossed Nangal dam. Although I wanted to stop, but couldn't as there was some traffic. Nangal is a small, clean town. After NFL factory, New Nangal started which seems to be developed as a planned township. Just before entering Una town, there is a small toll. This is actually a welcoming post for HP. After crossing Una, the landscape started changing to a bit hilly.
We followed the signposts indicating Dharamshala. The drive reminded me of travelling to Renuka ji, full of hair pin bends but with less vegetation. We crossed many small villages. The life seems slow there. We stopped at one such village for a break. A customary pic of the tasty Aaloo Parantha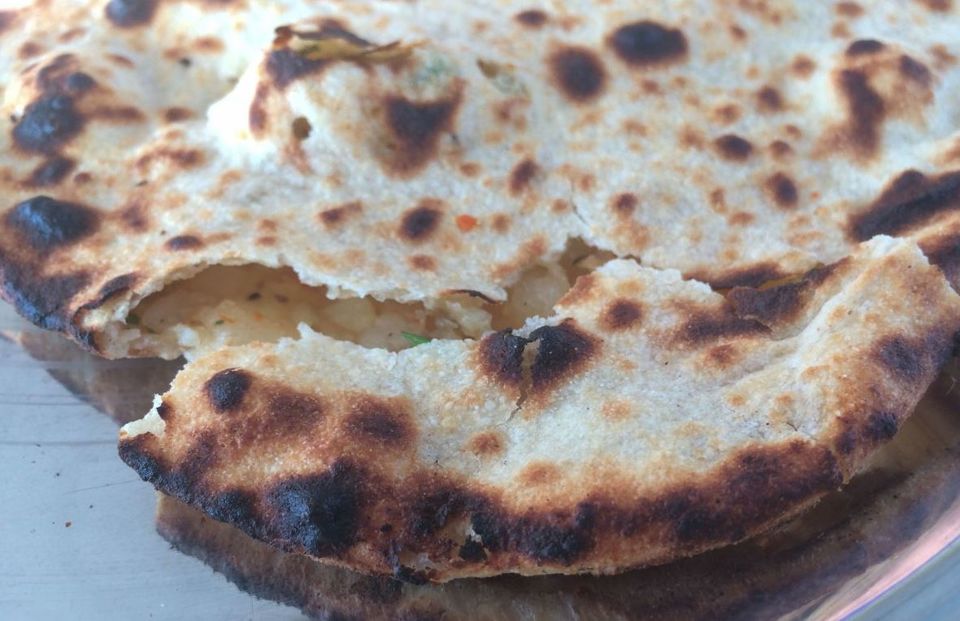 I love the traditional houses in the hills, especially the slanted roofs.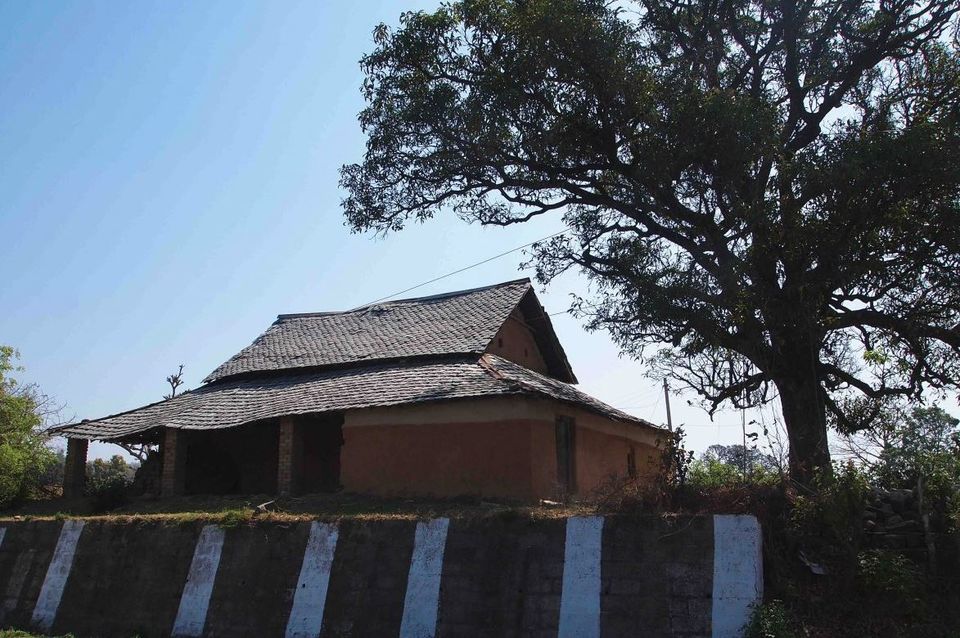 The hills seemed bare. These hills are part of Dhauladhar range which is made of granite. It's very different from the hills of Shimla and Kasauli. We crossed a jungle road, I don't remember the name. There were many signposts indicating crossings for wildlife. It was a thrill driving through that area. Then as we entered Kangra, there is a sign indicating Kangra fort. We skipped the fort as we were behind schedule and wanted to reach Dharamshala on time. (We returned to the fort next day though).
As we entered Dharamshala, I called up to ask for directions for our accommodation. I had booked through Airbnb( which I regretted later).
Dharamshala is a small town. We had to wait for the person who escorted us to the lodge.
We reached Mcleod Ganj at around 1 pm.
The drive
The drive to Mcleod Ganj is an experience in itself. The hairpin bends at such sharp turns test the mettle of a driver. I could see lot of drivers struggling to climb with their SUVs and other cars. Most of the cars were fully loaded with passengers and their luggage. Hence, the uphill climb was a mess. The only mode of transport which thrived was either Bikes or Gearless scooters. I would like to comment on the drivers from the plains. They drive horribly on their roads and they try to do the same in the hills. It really annoys the locals. The locals have a strict law of lane driving on the hills. But thanks to erratic drivers from Delhi and Punjab, there is always a car struck here and there. I tested my theory and actually counted such cars and almost 90% of such cases involved cars with DL numbers and rest were PB numbers.
The locality and the room
After a steep climb we finally reached our room. However, here also we were disappointed due to the condition of the room. I had booked via AirBnb with a host name Spandan. I would request all the fellow BCMians to avoid this person. He has multiple properties list under his name and he owns none of them. He actually admitted that he is just an online aggregator. I had booked because of my previous experience of AirBnB when I was in Europe. However, in India it is a whole new picture. We were charged around Rs. 4600 for 2 days. The room looked good in the posting but it was only a single picture. When I reached the room I was dissapointed. There was no Fridge. The room looked sub standard and the locality was a letdown. It was more of a back packers lodge. The lodge owner didn't know that in BnB booking breakfast is to be provided as well. I yelled at the host Spandan but it was of no use. In India, the unspoken rule is, once the payment is done there won't be any refund. You can forget your money and try to accomodate yourself. :sad:
The only consolation was the view from balcony. The peak of the mighty Dhauladhars was clearly visible.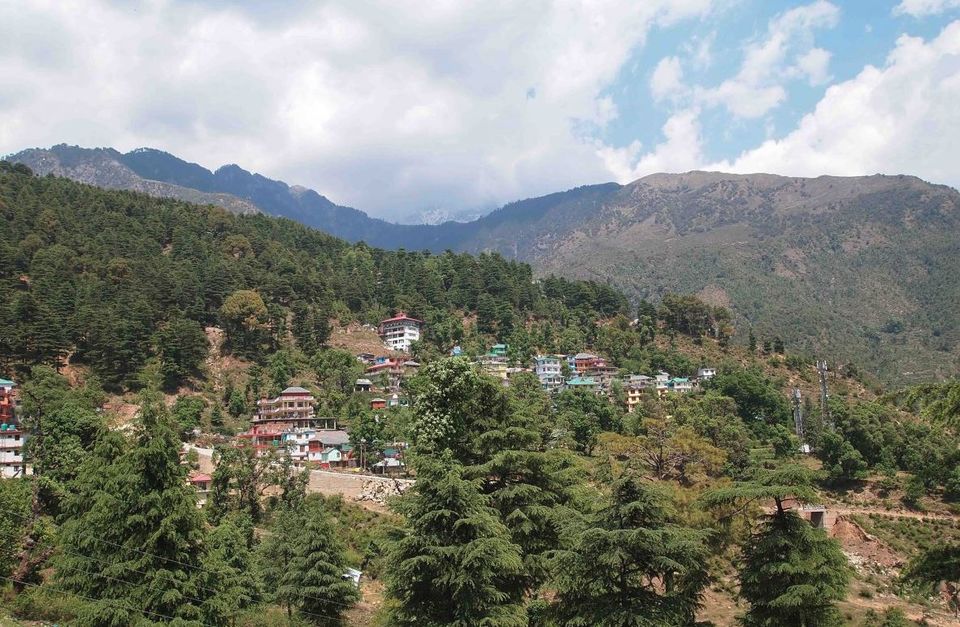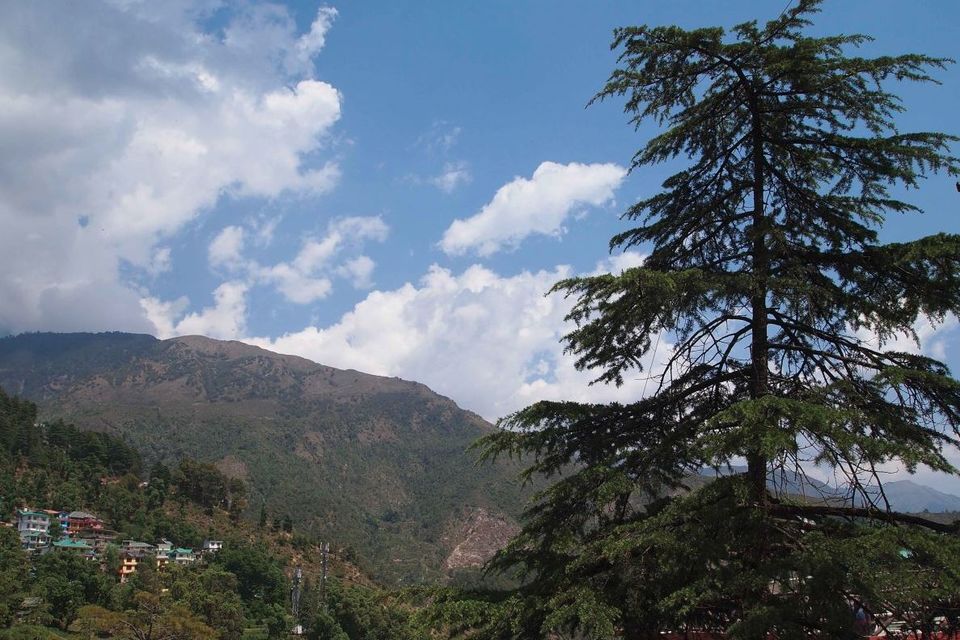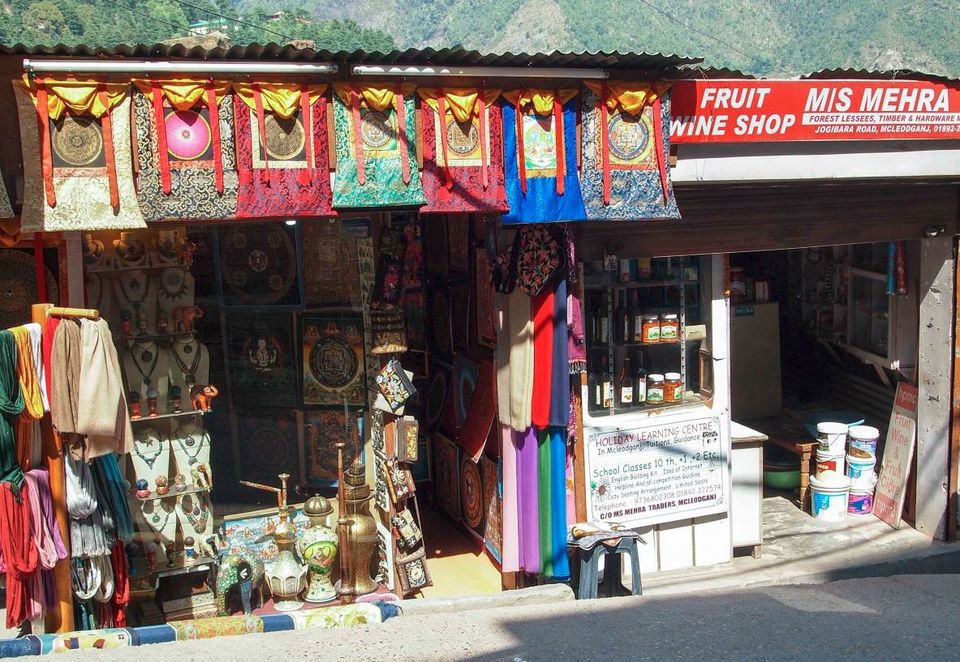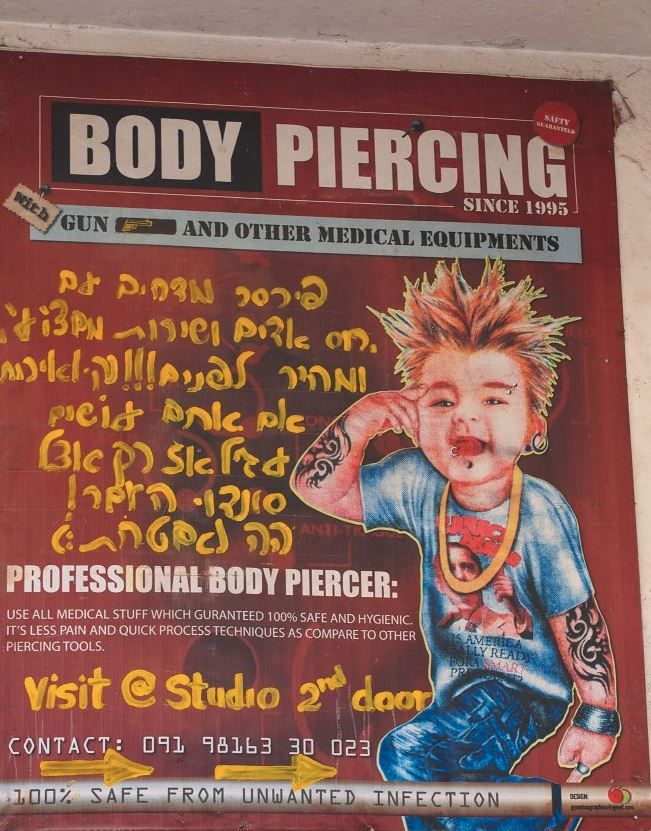 The walls were flooded with posters for Yoga camps, message centers, tattoo parlors etc. It was quite a colorful affair.
The shops were lined up with antiques of dubious quality. However, the wares they were selling were unique. I haven't seen those anywhere. One Nataraj statue caught my eye.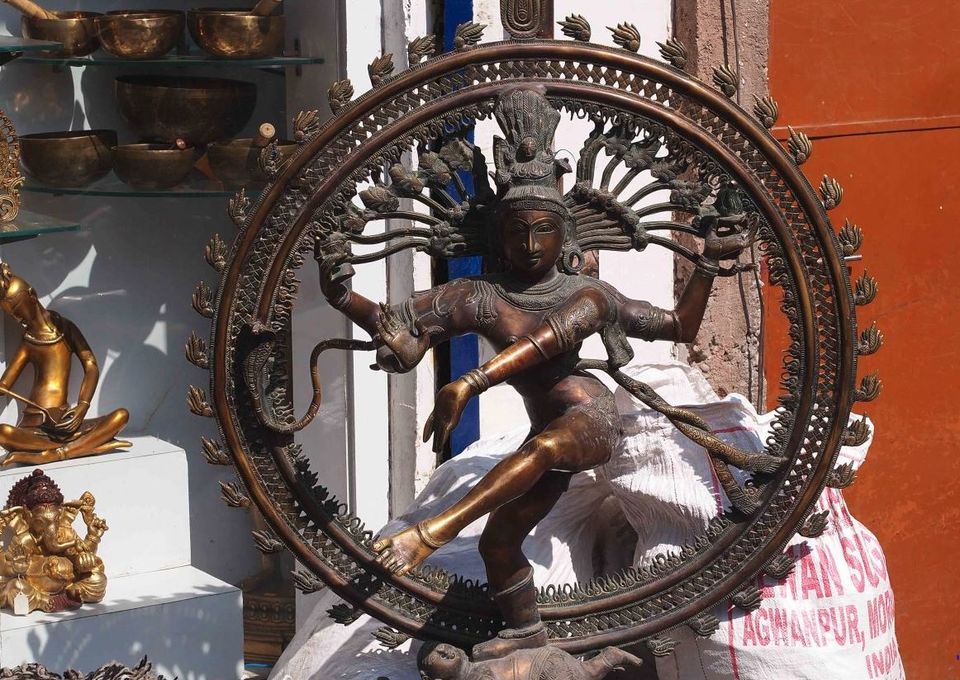 We were quite hungry by the site of the local food but we decided to push forward to search a decent place for a meal.
The oil in this pan is worth for a month's meal.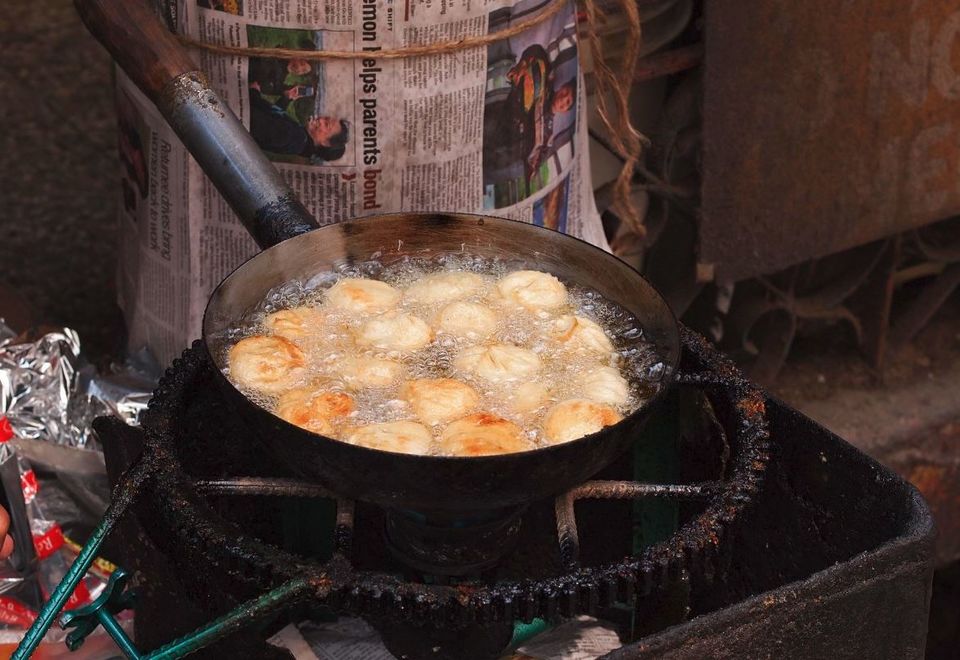 There is a beautiful Buddhist temple called Kaal Chakra temple (if I remember correctly) in the main street.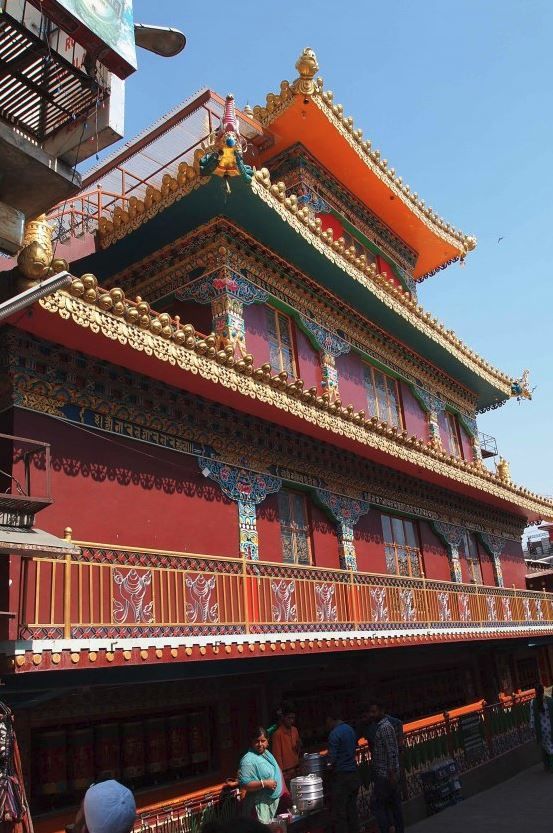 It had some intricate carvings on the grills.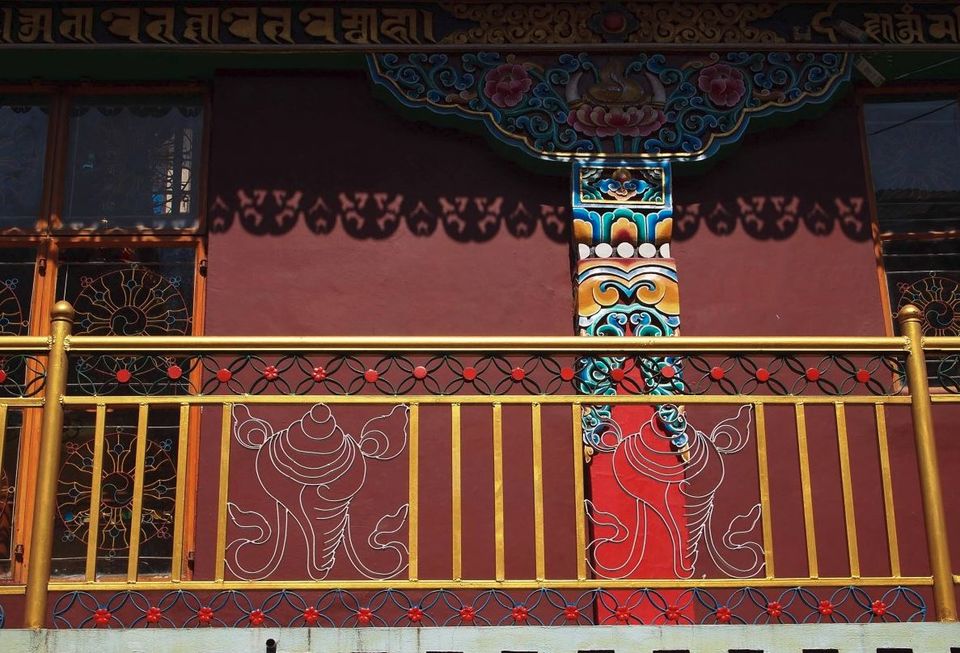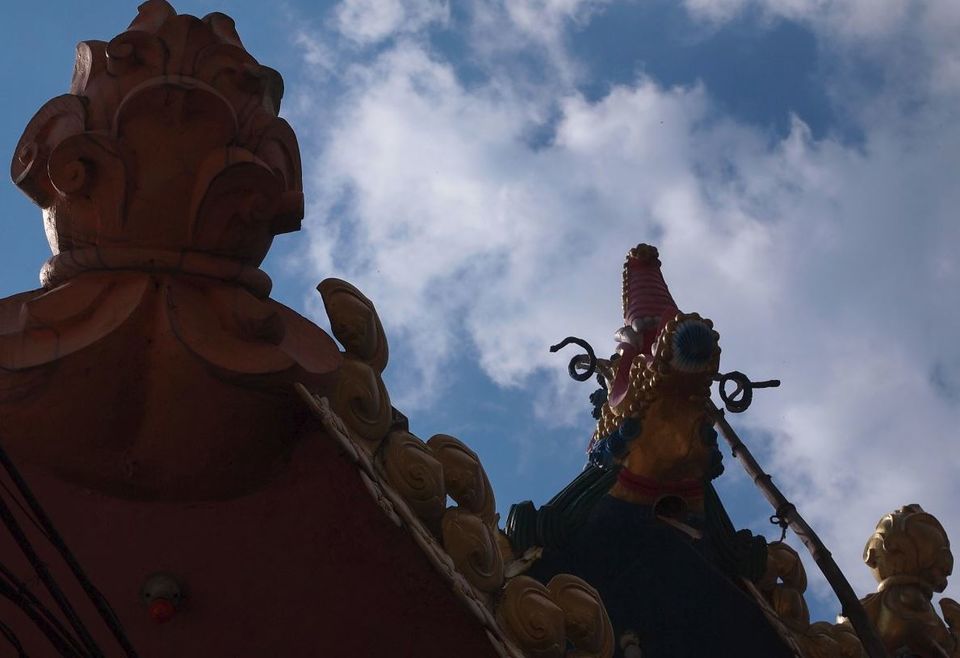 The photographer in me was grinning a lot.
As we had the entire afternoon, we decided to visit the famous Dalai Lama temple. It is at the end of the road or at the beginning if coming from Dharamshala. As we enter, there is museum showing history of Tibet. It really pains to see the destruction of a culture for political motives. The museum is neatly maintained. There is a statue depicting Burning Tibet in front of the museum. It has all the names of people who have committed self immolation for the Tibetan cause.
As we moved ahead, I could hear the humming of the chants by monks. It was really a divine experience. I tried to follow the sound but couldn't locate the room. It seemed to be in a restricted area. So we progressed and climbed the stairs to reach the main temple. Surprisingly everything seemed to be yellow. Yellow is known to be a soothing color. May be that's the reason. The environment was buzzing with tourists. We did the customary circumlocution and touched the prayer wheels. It is believed that every rotation is equivalent to one chant of Buddhist mantra Om mani padme hum.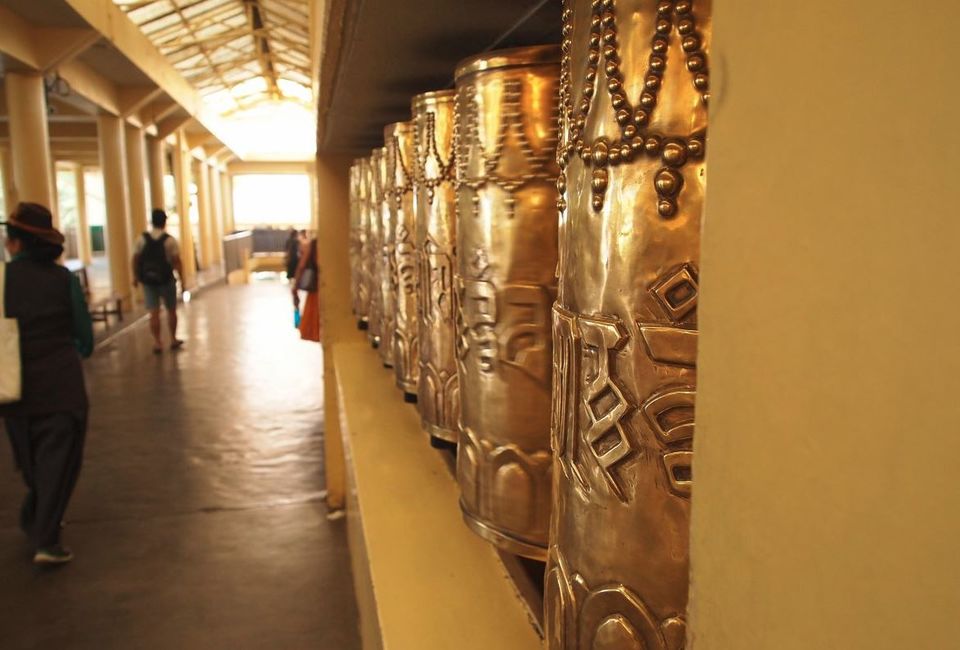 The temple offers an excellent view of the valley.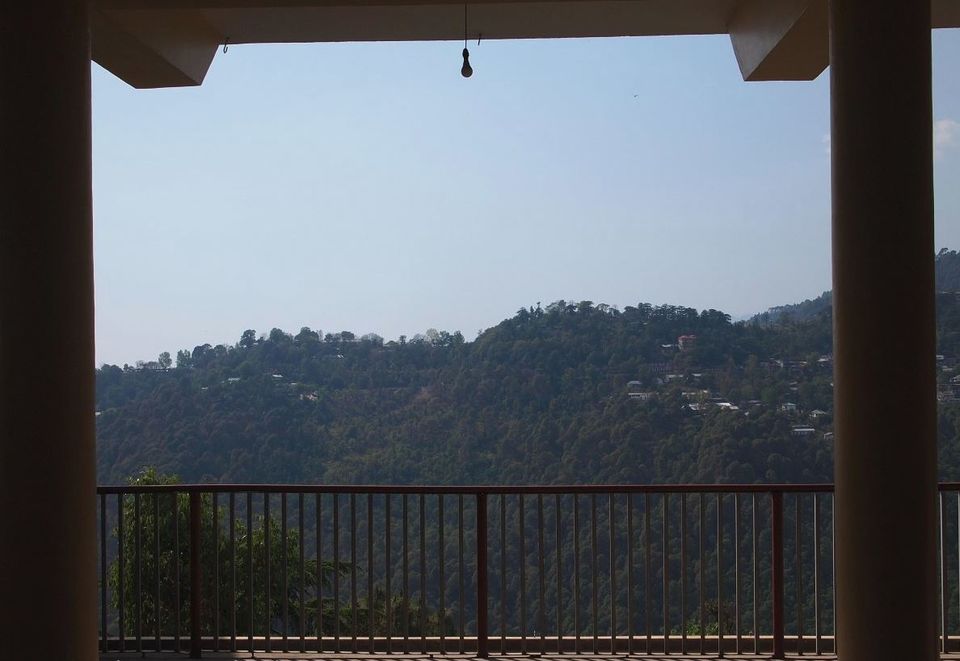 A view of the Mcleod Ganj town market from the temple with Dhauladhars hidden in the clouds shadow.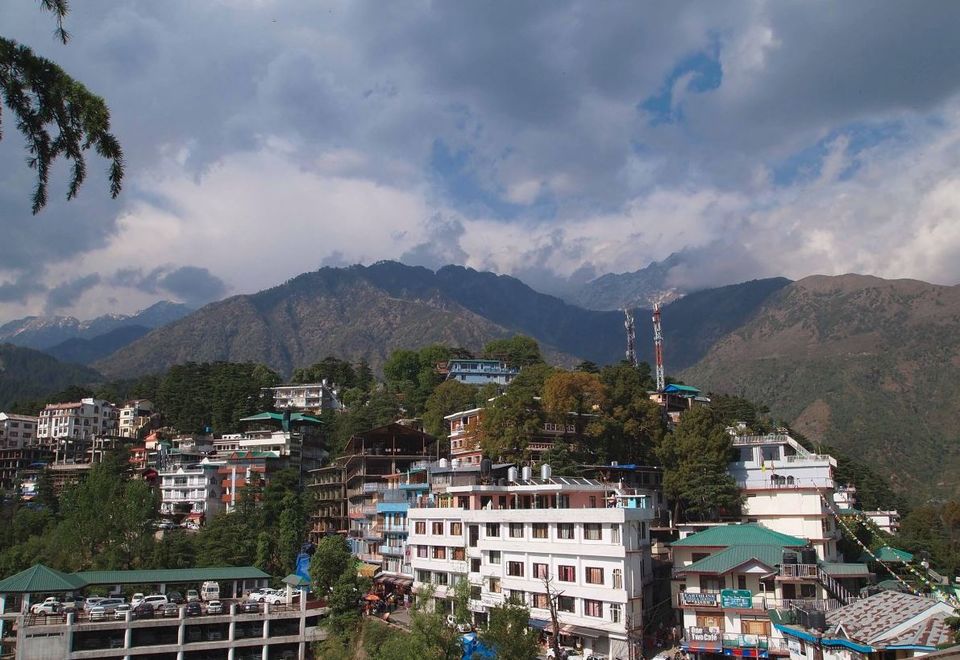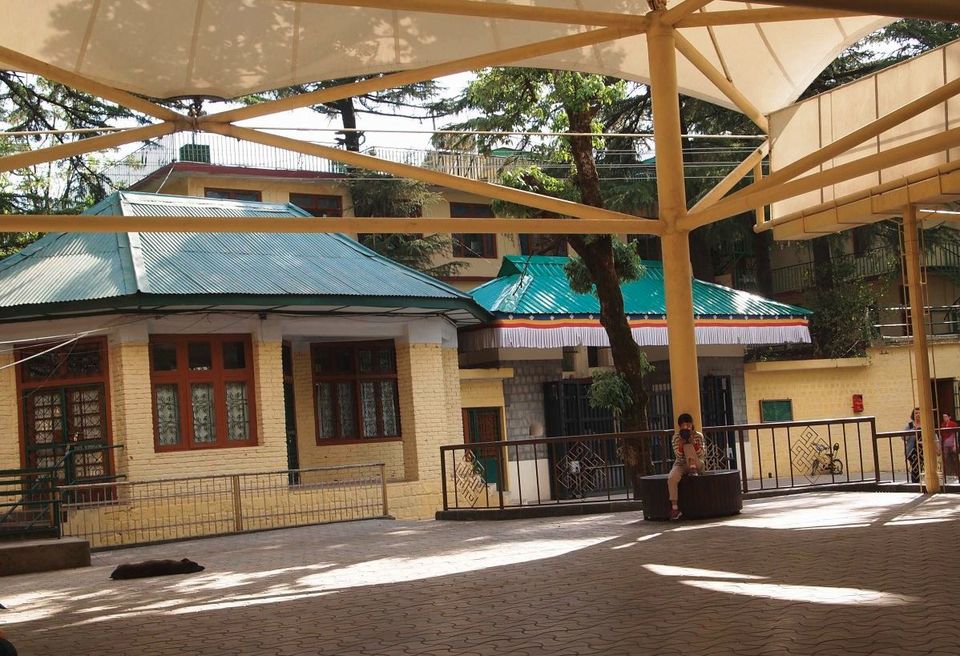 The residence of Dalai Lama is also at the end of the temple complex. The residence is guarded by tight security. I tried to click this discreetly as I didn't want to be noticed.
After the visit and feeling relaxed, we decided to check the nearby spots. I quickly checked on google and found a church known as St. john in the wilderness nearby. We decided to walk to it. We crossed the entire bazar which was uphill. We were tired by the time we reached the main Chowk. The church is almost 1 km from the chowk. We decided to continue walking. The traffic was due to the Mcleod Ganj Bus stand and a big parking for the taxis. Once we crossed the bus stand, the road was empty and it was so quiet that all our tiredness simply vanished. But as customary for Delhi and Punjab drivers, many cars were parked at the side of the curb. Some looked abandoned. I noticed one which had a deep, profound message.
The road was surround by Deodar trees. I loved the surroundings. Walking at a leisurely pace, we reached the church. It is located a bit below the road level and oozed of old colonial era. The church is located in Forsyth Gunj. It was like a treasure for me as I am interested in the old colonial era buildings and monuments.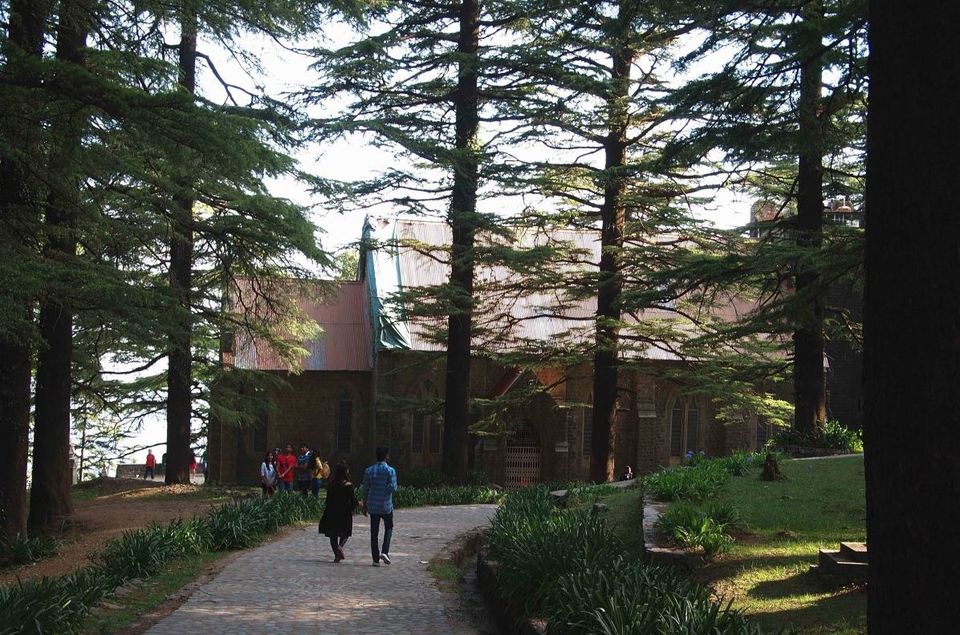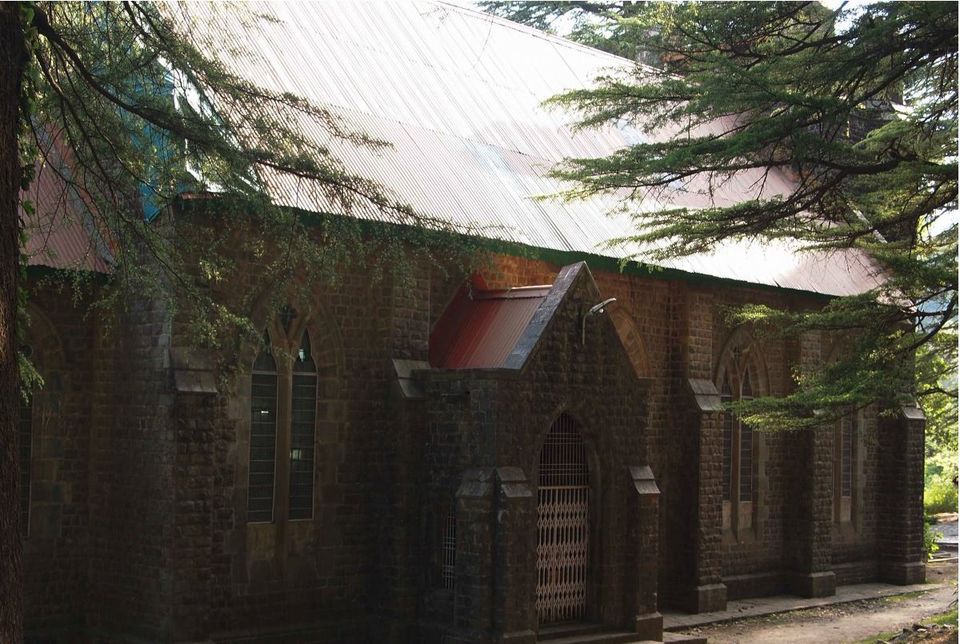 The light was fading fast. So I quickened by pace and took some pictures.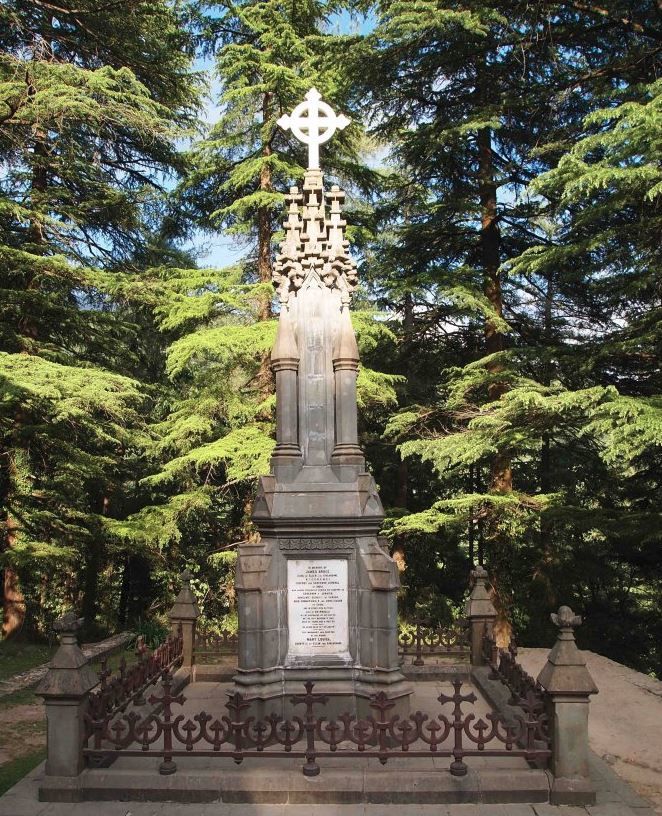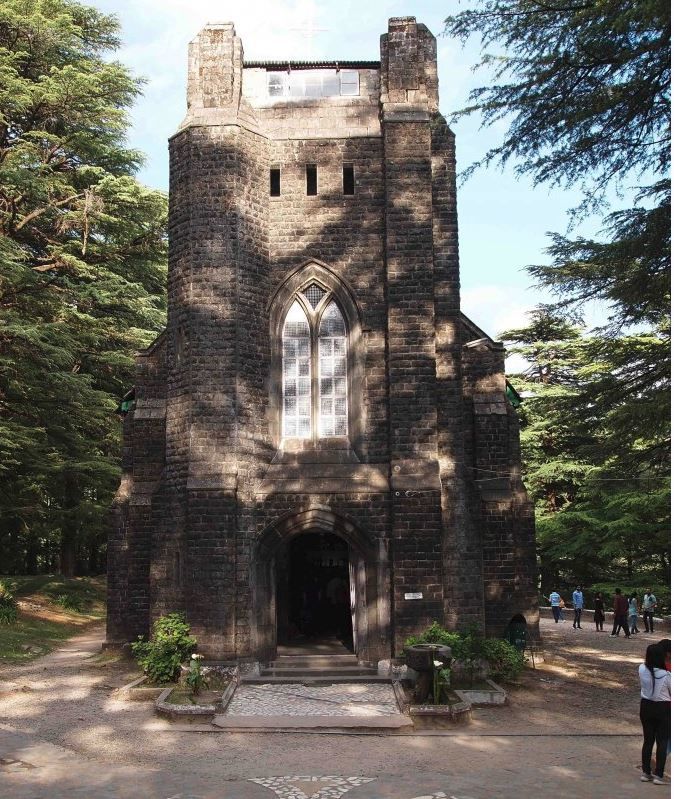 Inside the church, there is a Belgian stained-glass windows donated by the widow of Lord Elgin. Due to low light, the picture came a bit shaky. I forgot to change my lens to 45 mm f1.8.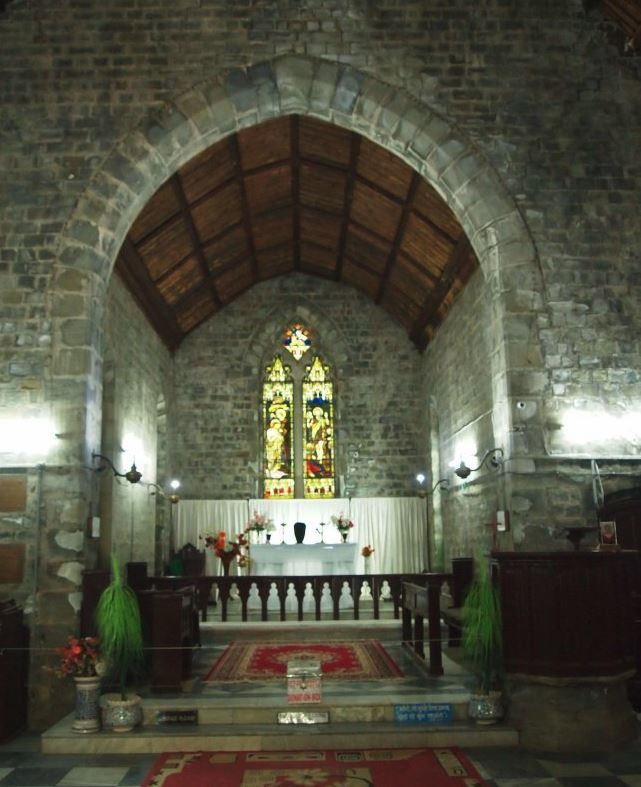 After visiting the graveyard, we decided to head back to Mcleod Ganj. Although my friend wanted to walk but I decided to take a cab but there was none. All the cabs were full. We asked the vendor selling kulcha etc. He told us to wait till a shared cab or a bus comes. I was a bit worried. But suddenly out of nowhere a bus arrived and we were happy to hop in. Finally, a tiring day came to a peaceful end. For the next day we had made plans on the sites to visit.
The next day, we woke up early and had an argument with the lodge owner. The booking was done as AirBnB which is supposed to be Bed and Breakfast. I called up the restaurant/dhaba below and found that the breakfast was not free. I was furious. I called up the so called Host and asked him about this. He then promised us that the breakfast will be served. And after 15 minutes, we got a plate full of Aaloo Paranthas. My anger knew no bound. I shouted at the poor guy and told him that even I could buy these paranthas from the market. It's really sad to see that people in India making a mockery out of the novel concept of BnB. And then we complain why the service is so poor in India.
Anyways, we decided to climb the long stairs to reach the main market. There is one excellent coffee shop called Shambhala Cafe in the main market. We decided to have our breakfast there. The cafe is so cosy and clean that we forgot about our morning debacle. I quickly ordered a Cafe Latte and my wife ordered Ice Tea. We also ordered Scrambled eggs, which came out like broken Omellette, and Cheese Sandwich, which was so cheesy that the taste still
lingers in my mouth tongue.
And now the view from our table.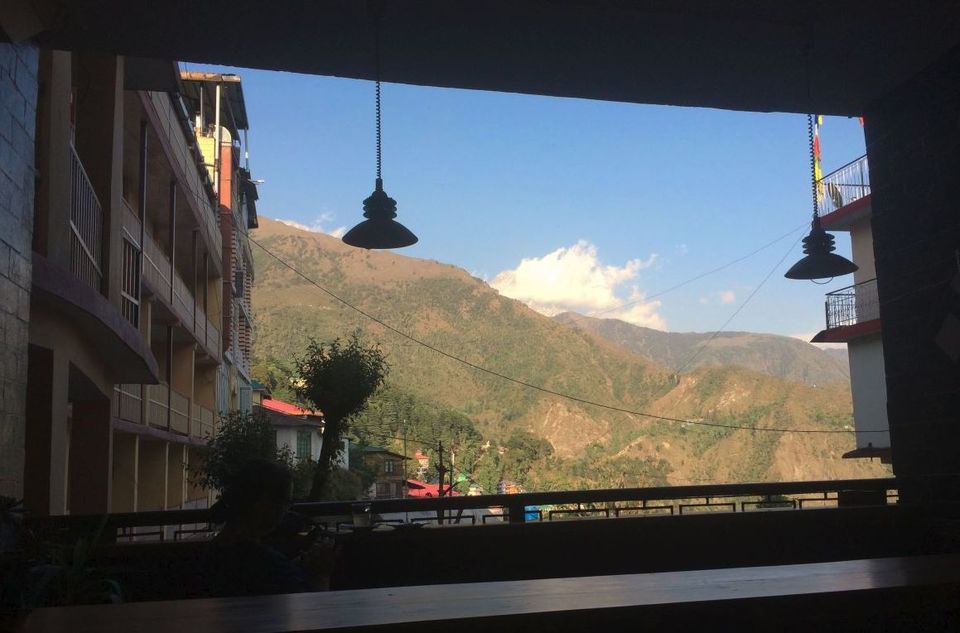 After the delicious breakfast, we decided to head back. There is something which I had thought of and I wanted to check that. I had seen a board next to our lodge to rent a bike. Hence, I had decided to rent one and roam around on that as our car was of no use to climb up and down on such a steep slope. I enquired and found that an Activa was available for Rs. 600. I was delighted. I immediately agreed and we got a shiny blue Access 125. Although it was low on fuel, we didn't need that to reach Dharamshala. It so steep downhill as we can do that in neutral. I decided to fuel up at Dharamshala.
I decided to pose for the record.sup.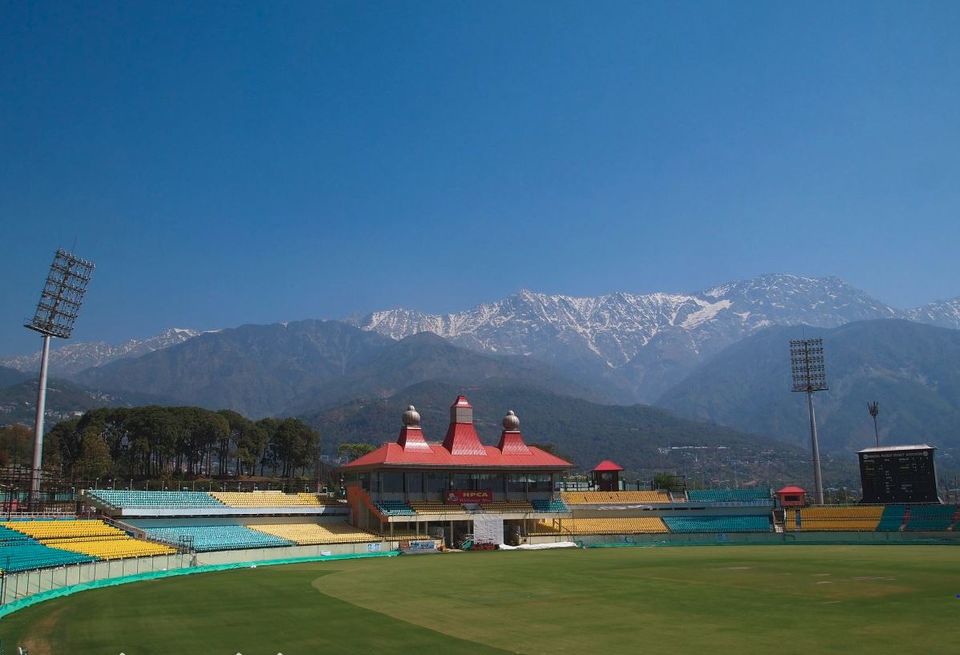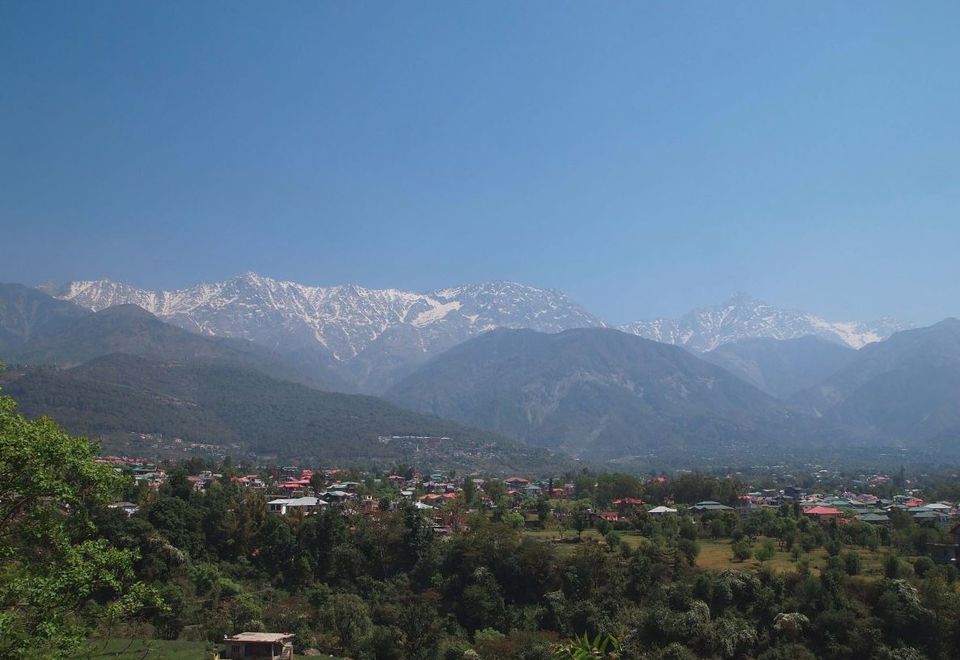 We decided to move towards the famous Bhagsu Falls even though I was not sure that I would be able to walk all the way. There is a small alley leading to the trek path. We were greeted by a sleepy guard there.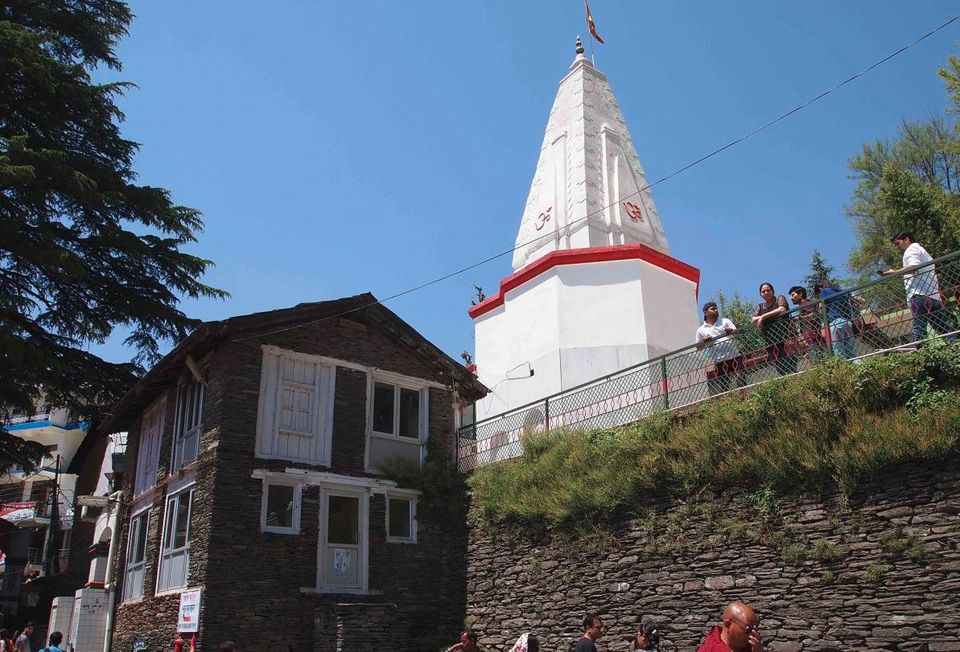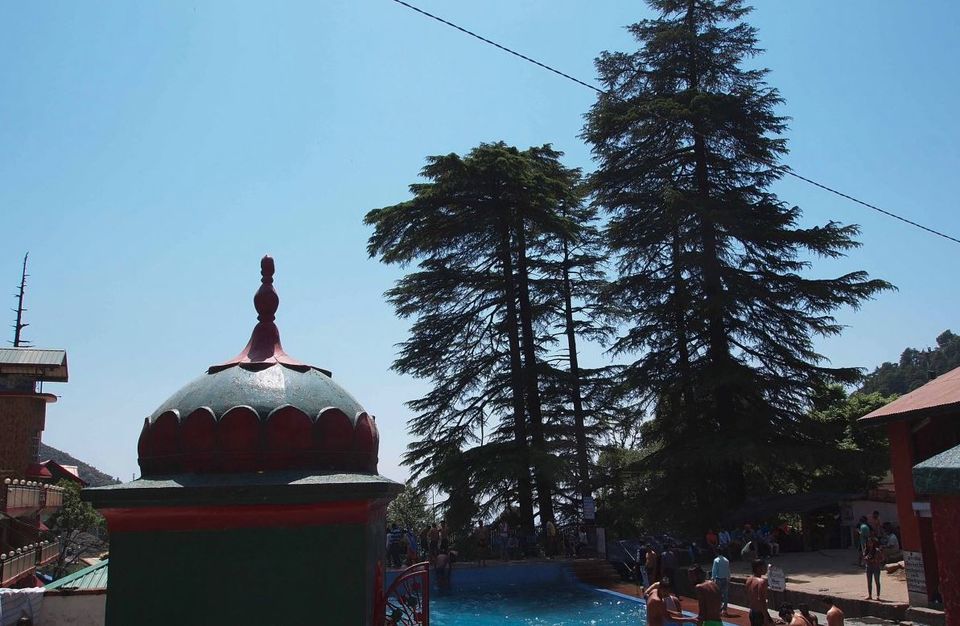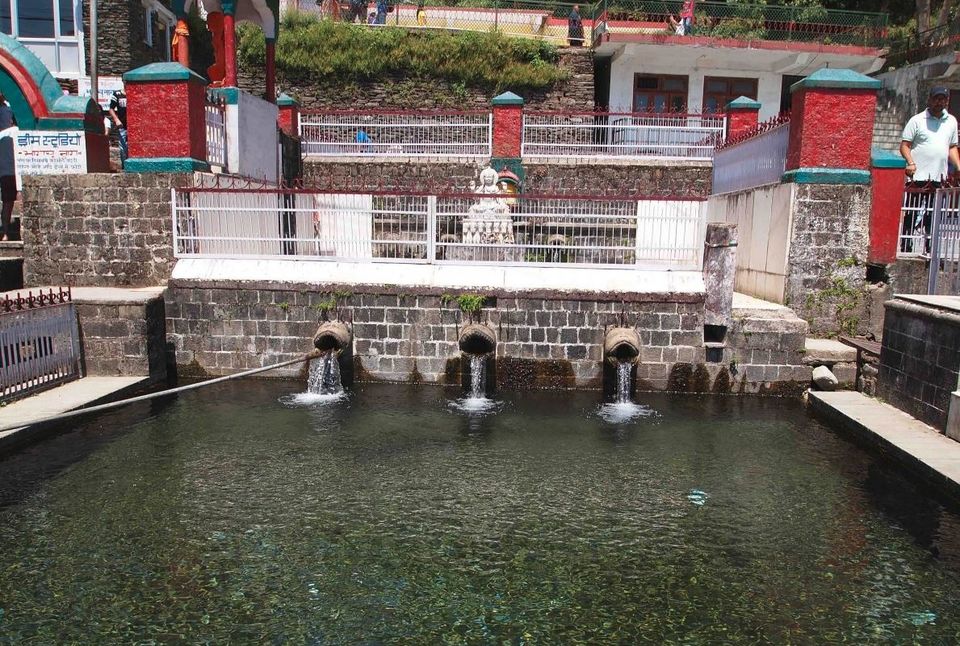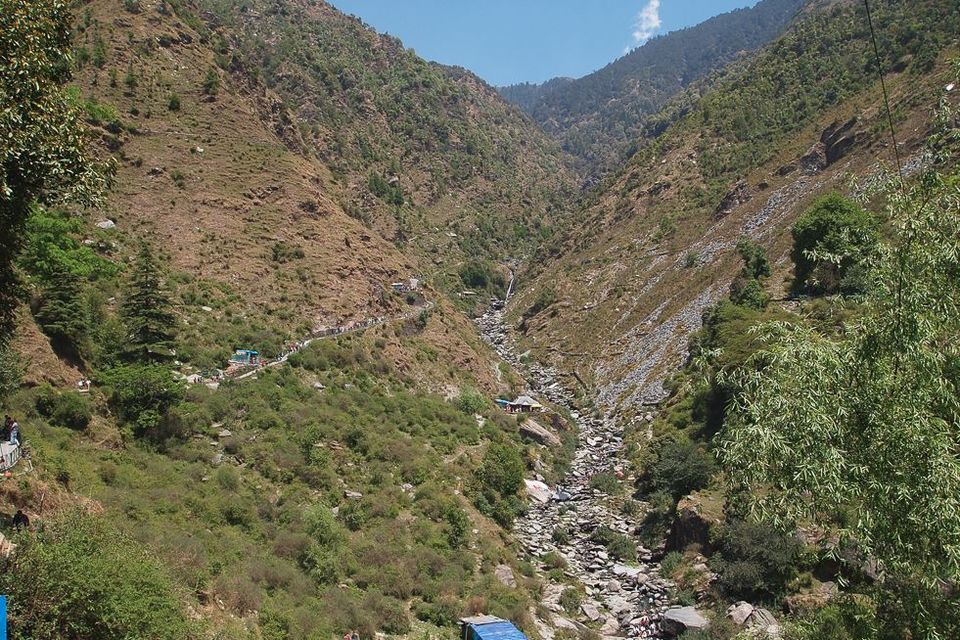 We came back to the over crowded parking and maneuvered our way back to Mcleod Ganj market. We had another destination i.e. Dal Lake on our itinerary.