It is understandable for one to imagine that an ashram is a place where you go to sit by the feet of a guru, and invest your time in monotonous chanting, prayers and meditation. Get ready for a major paradigm shift folks, this ashram is abundant, in Body, Mind and Spirit. What is the significance of Body, Mind and Spirit?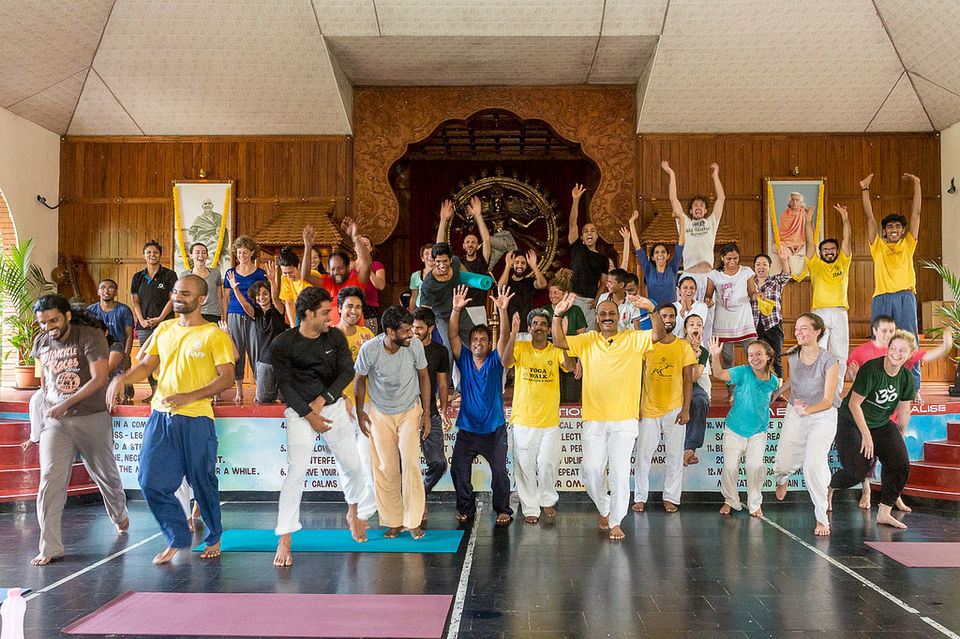 To elaborate, the body is the vessel that carries our thoughts and feelings, we need it in shape! The mind, defined by the nature of what it contains, is our truth and completely determines our outlook and attitude to everything around us. And spirit, is how we feel. For example the question "how is your spirit today?" that is, "how do you feel today?" If we don't feel good, it does mess up our moments.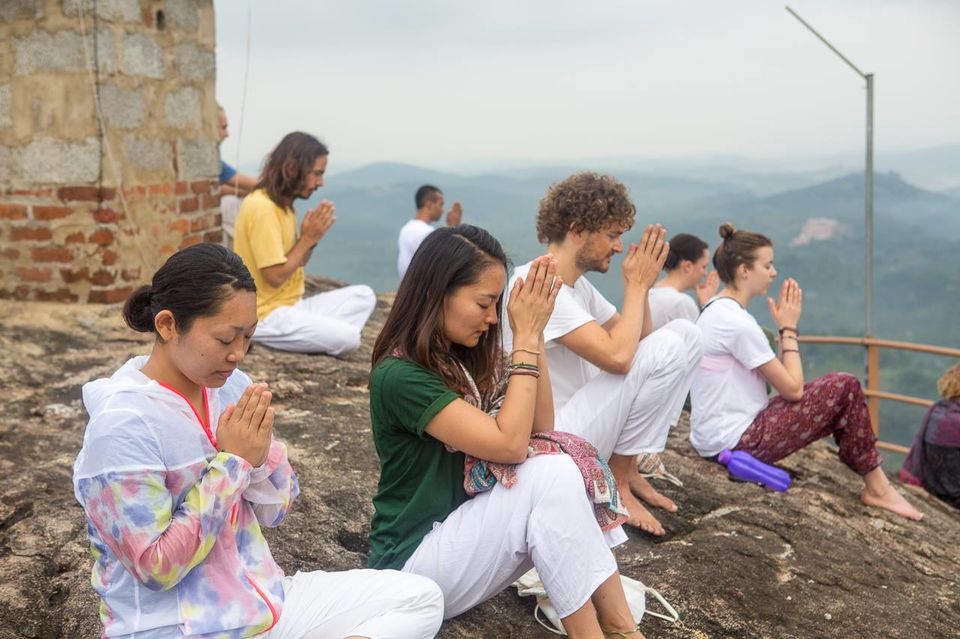 U G Krishnamurti said, something to the effect that, seeking is the biggest barrier to attainment.  You are not accidental, and your journey is perfect.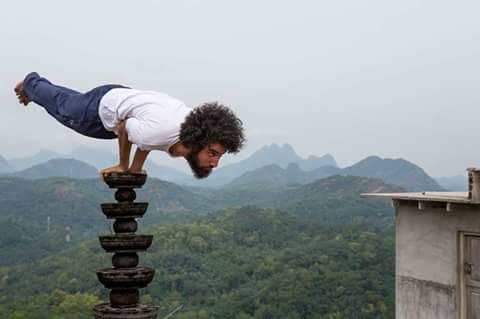 The Sivananda Yoga Vedanta Dhanwantari Ashram, at Neyyar near Thiruvananthapuram (Trivandrum) in Kerala, is a place where fellow yogis meet, share, and connect in a wholesome and peaceful environment.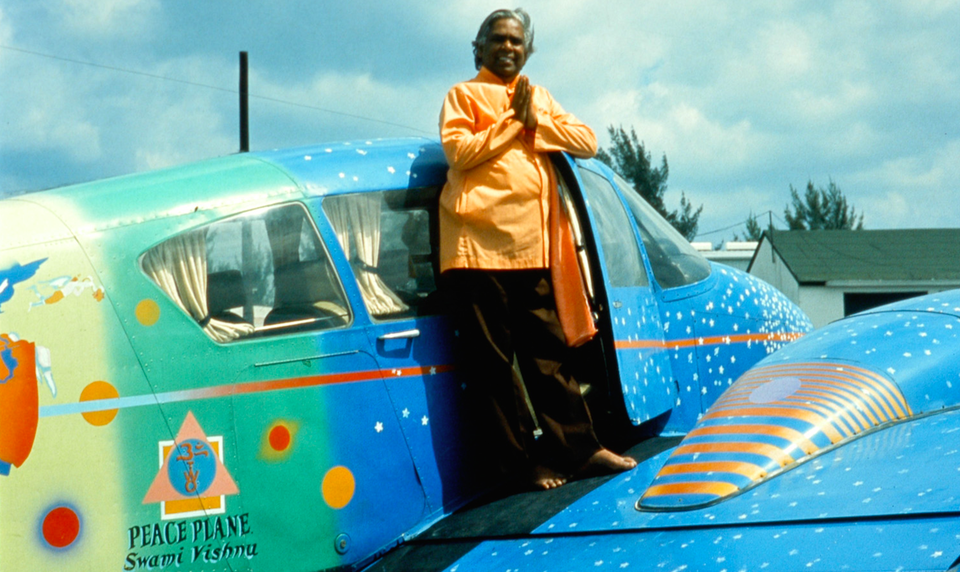 Why travel to Sivananda, Neyyar
Let's start with the gentleman who got this show on the road, Swami Vishnudevananda. A true holy man, who like any enlightened teacher, embraced life to the hilt. He is known as 'flying Swami' because of his passion for flying. Completely human, he laughed and frowned as he celebrated life.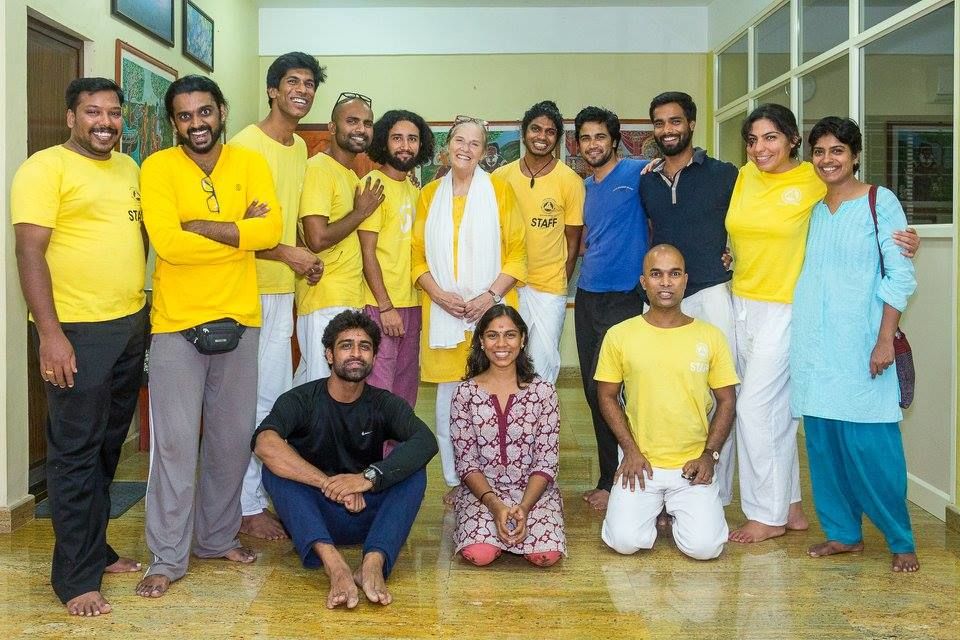 Vishnudevananda taught yoga. This is the core theme of the Sivananda Ashram at Neyyar. Four hours of yoga practice every day, taught by dedicated and qualified teachers. It does not get any better folks.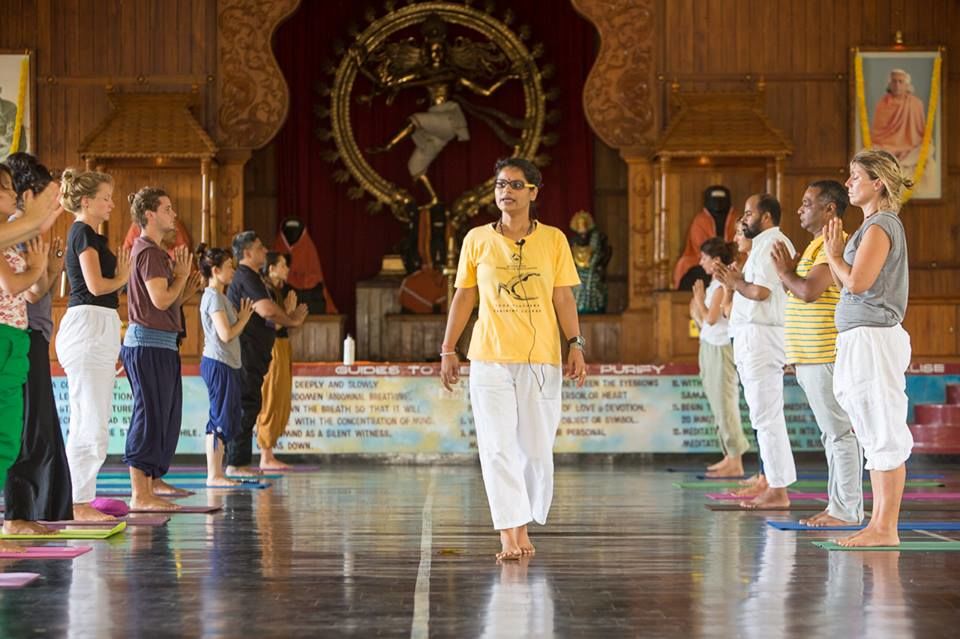 Yoga takes us into the Zone (Awareness). If you want to learn more, checkout Max Strom's book, A Life Worth Breathing. You can get it on Amazon.
When you practice your postures or asanas, using your awareness of your breathing in and out, letting your breath lead your movements, this simple non-sectarian, non-religious process gets you in the Zone - body, mind and spirit aligned.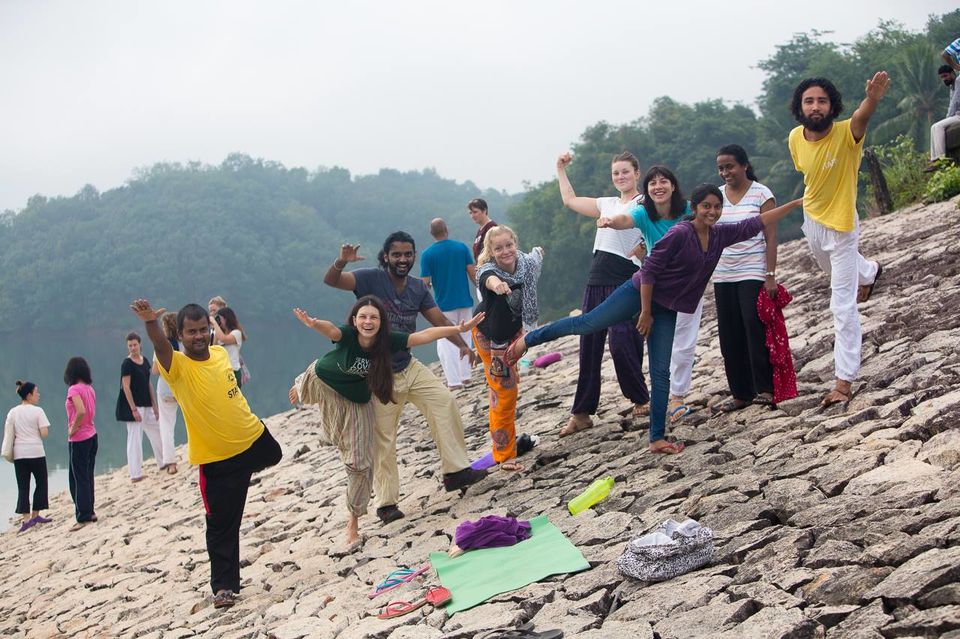 What happens here
Yoga of course, and more.
For a start, the food is sattvic, which means, it's food that does not harm the body or mind. It is vegetarian, not vegan. You can have tea with milk if you choose, as well as yogurt.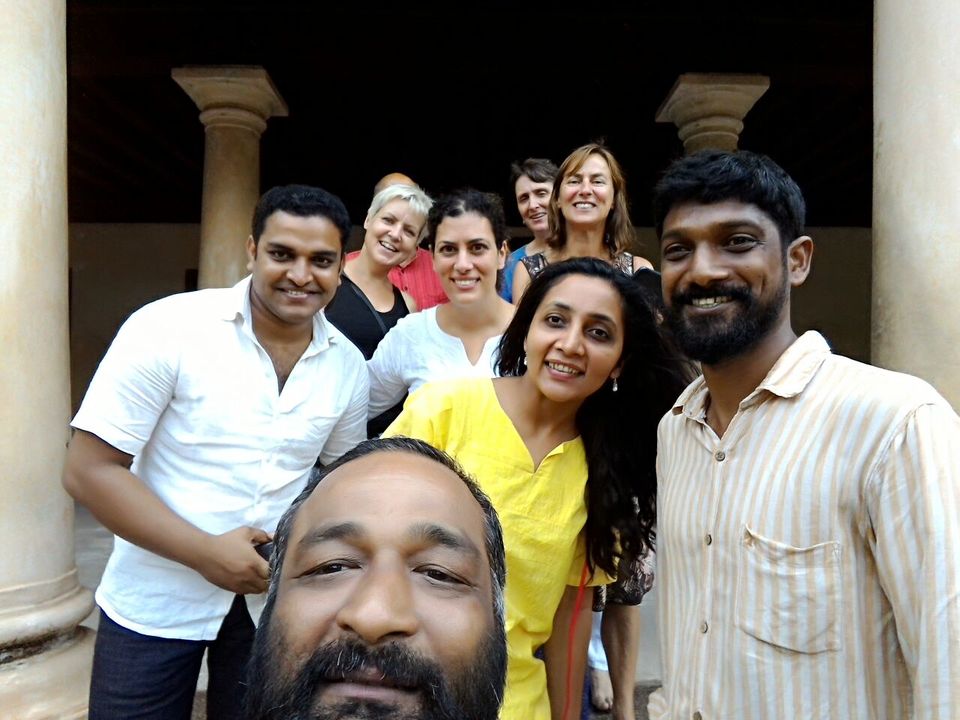 Being here helps you bond with people. You can make friends from around the world, from Japan to Chile and Australia to Iceland. Buddha called it the sangha - we are the people we are with, "Tell me who your friends are, and I will tell you who you are."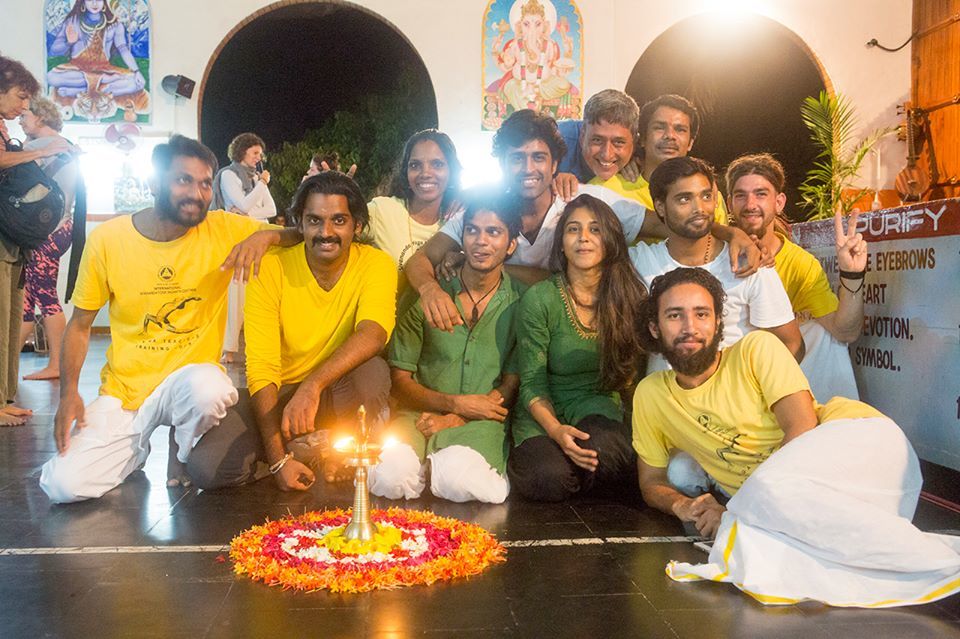 Community service is for just an hour, after the morning meal. We call it karma yoga. You do and achieve things together. If you want to go fast go alone, if you want to go far, go together; an old African proverb.
Then there is the morning and evening get-together called satsang, and the afternoon sharing of knowledge, branded lecture, but more a workshop of interaction. Yes, there are mantras, prayers and chanting; and as Vishnudevananda came from a Vedic background, these are Vedic.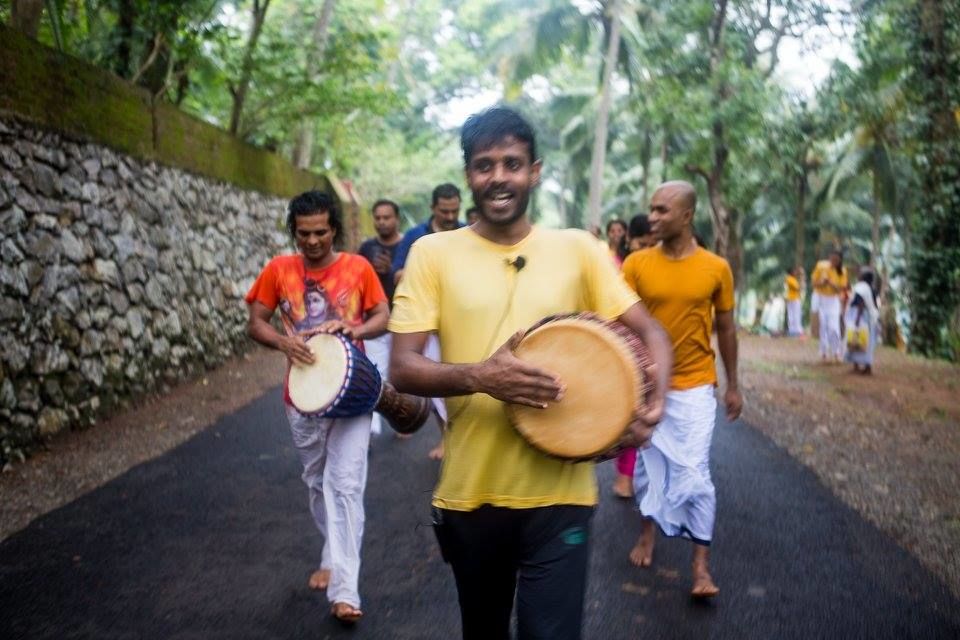 If you feel that these activities are unfavourable to your beliefs, it is best not to come here. However, I joined in with full camaraderie and gusto, with the understanding that any God must be omnipresent, and an atheist too loses nothing joining in song and expressing good intent! And either way, no one has a knife to the throat. One is simply expected to follow the ashram decorum and to be present for all activities, for the purpose of benefiting from your choice, to invest yourself, in the ashram experience.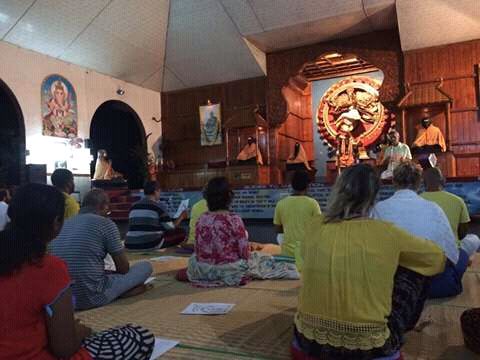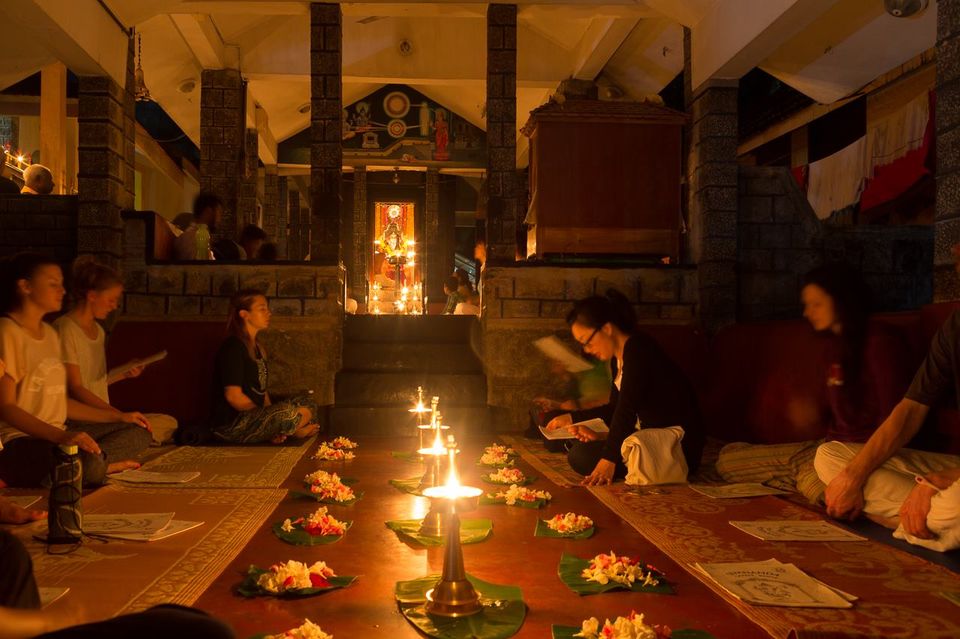 Meals are at 10 am and 5:30 pm, with Tea plus fresh fruit (sometimes biscuits) at 1 pm. Tea is time to chat, and the Tea Area is in gorgeous jackfruit tree shade. With the hills and the lake, and the profusion of trees in the Ashram, the temperature is always pleasant, and ideal for Yoga practice.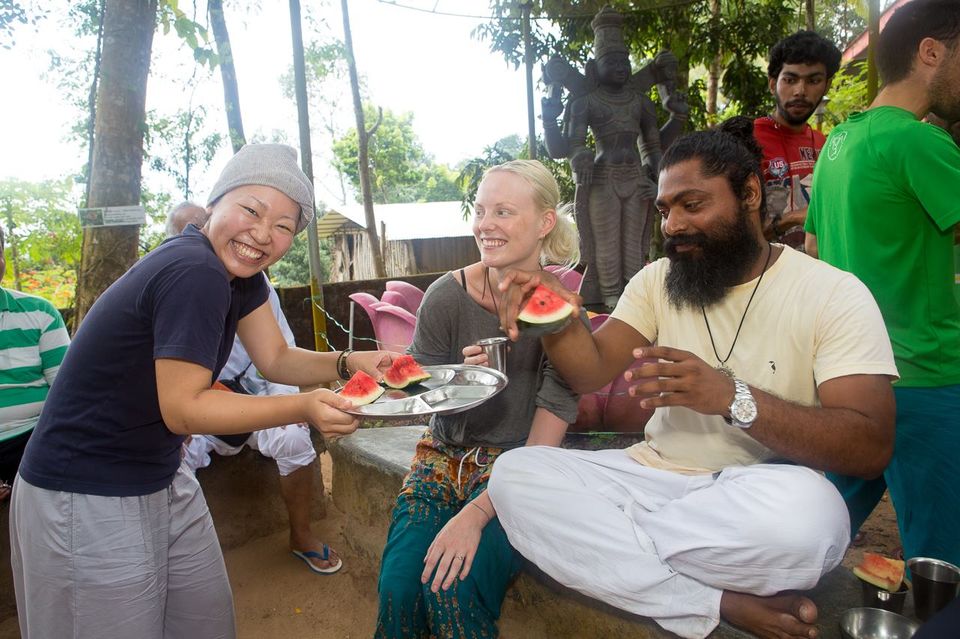 After Karma Yoga, I would normally head down to the Neyyar Lake for a swim. One does this at their own risk, as the lake was once infested with crocodiles, there are warning boards around. The crocodiles have apparently been removed, but there may have still been sightings in other parts of the lake. Note most clearly, the Ashram is not responsible if a crocodile chooses to feast on you. So be forewarned. Yet me, and many others, have enjoyed this fresh sweet-water swim in Gods Own Country, in the vista of the sacred Agastya Mala (mountain at 6130 feet), and lived to tell the tale.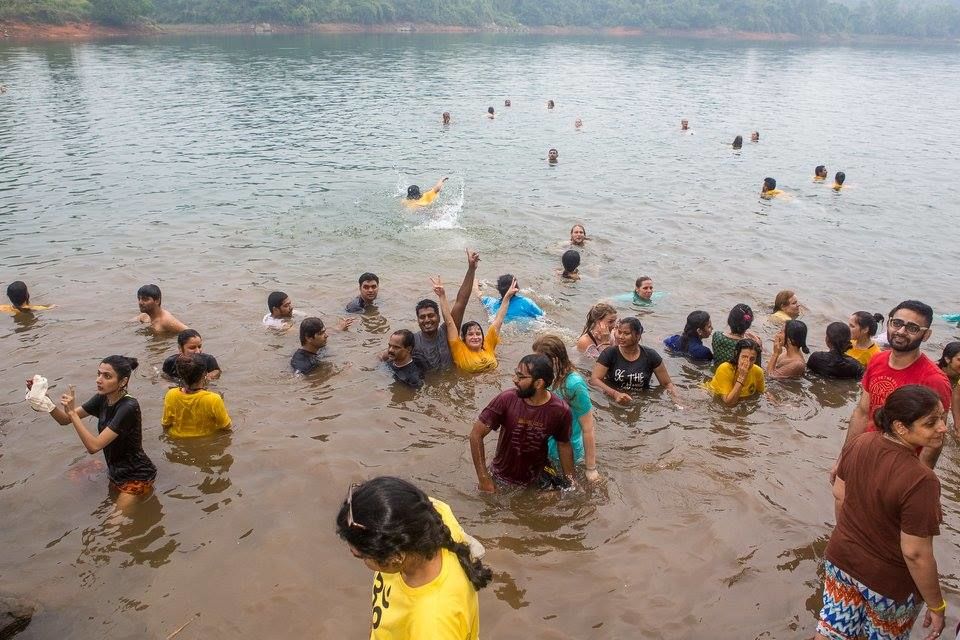 Across the lake I would hear roaring from the Lion Safari Park. The Kerala Forest Department operates a few scheduled Cruises daily, priced at Rs. 250 per person, and that includes entry into the Safari Park. It is a lovely walk around the lake to the Safari Park and back, or you could walk one way, and swim back across !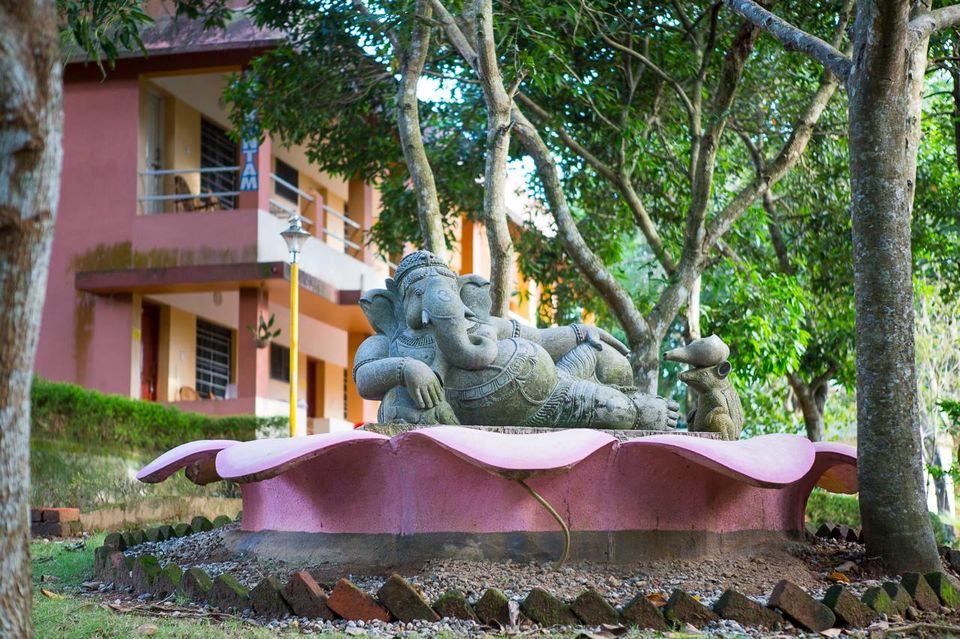 After Tea, is the one hour lecture, followed by the 2nd yoga Practice of the day, from 3:30 pm to 5:30 pm. The morning yoga session is from 8 am to 10 pm. This is preceded by the morning Satsang from 6 am to 7:30 am.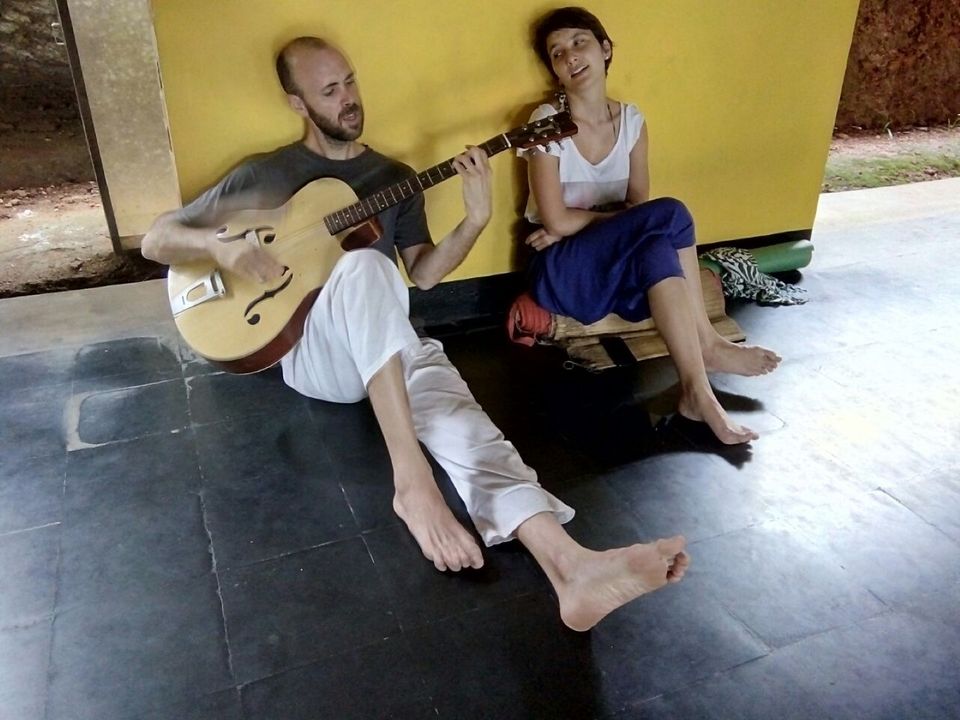 After the evening meal, the WiFi Internet is switched on, bring out your smart phones and laptops. There is also a Cyber Café for those who need access to the Web.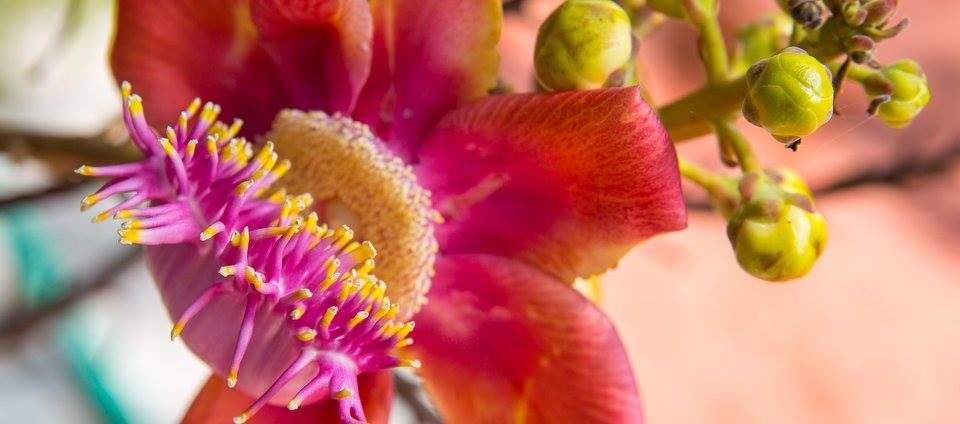 The ashram shop is open both in the morning and evening, where you can get yoga mats, CD's, books, toiletries, memorabilia, T shirts, yoga pants and snacks.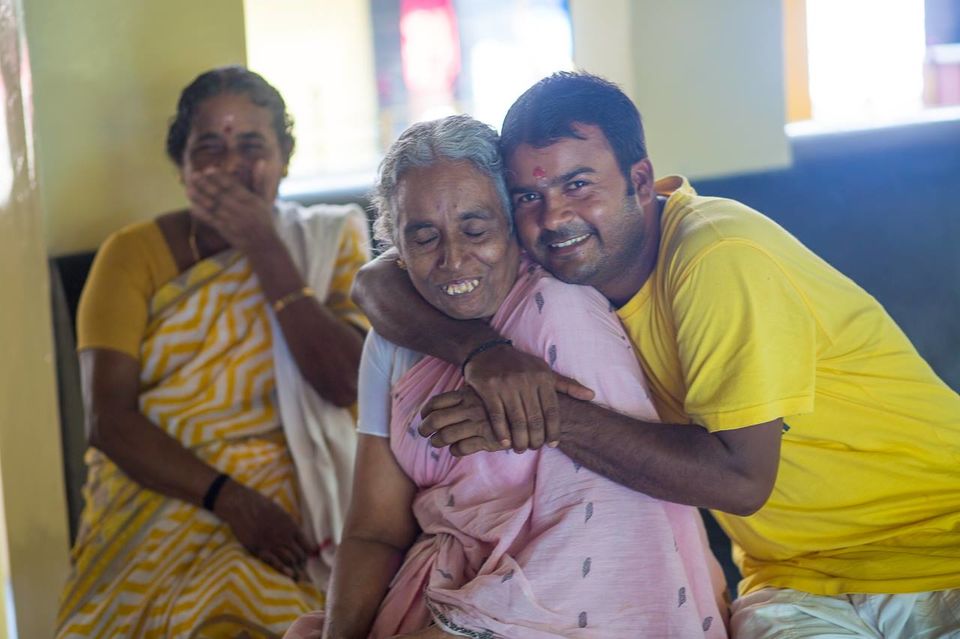 The evening Satsang is from 7:30 pm to 9 pm. Lights off at 10 pm.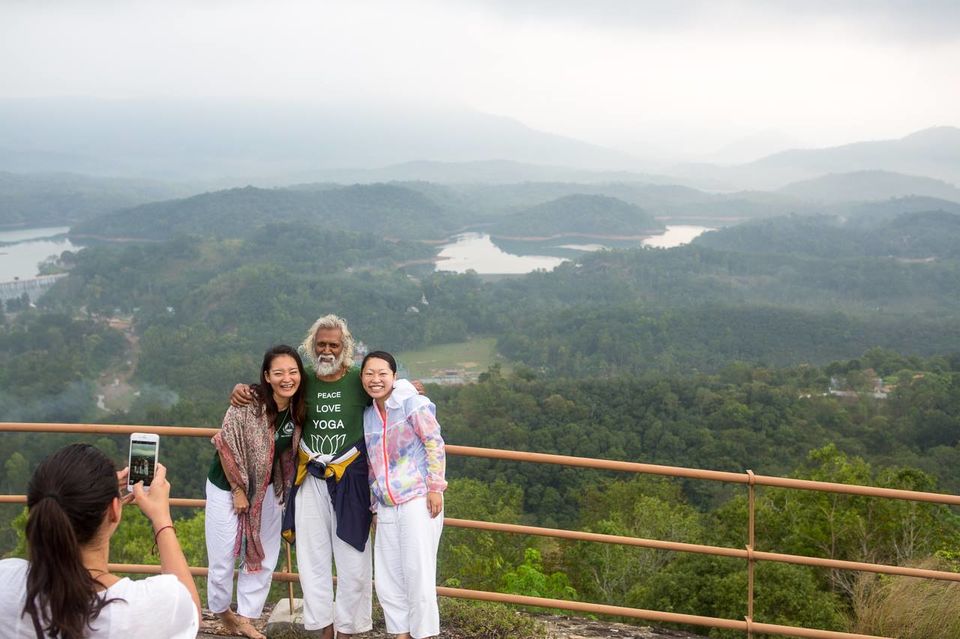 Unlike many Ashrams, where you check-in and stay in, the Sivananda Ashram is humane. You can get a Gate Pass daily from the Reception and go out. This includes going to the Lake or the Tea Shop. Taxis and Auto Rickshaws are on call 24x7, and are reliable and competitively priced. For people new to Kerala, the drivers will help you get Local, so you have the best safe experience.
Talking about safety, the Ashram is a safe destination for solo female travellers.
Every Friday, the Ashram organises a trip (minimum 16 people need to sign up, and it is priced at Rs.1500 per person and includes entry fees and meals), to either Kanniya Kumari or the Backwaters. The Kanniya Kumari trip includes the boat ride to and from the Vivekananda Rock, the Padhmanabhapuram Palace and the Suchindram Temple. The Backwaters trip is to Kollam on Ashtamudi Lake and goes on to the Beaches, Cliffs and finger-licking restaurants at Varkala. That evening, Friday, the Satsang is at the Devi Temple.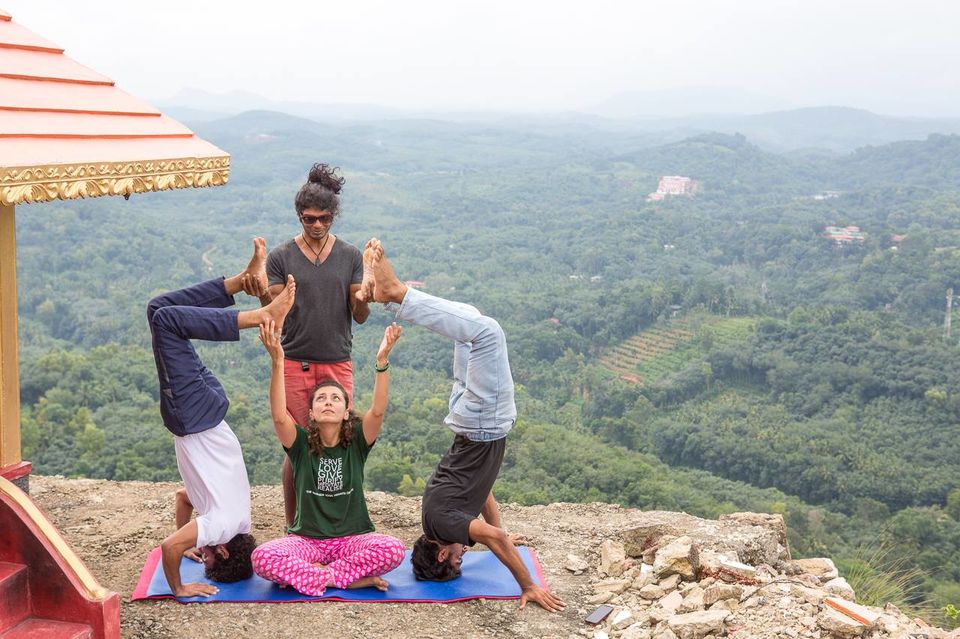 Twice a week, in lieu of the morning Satsang in the Ashram, there is a Silent Walk (going only, you can chatter on the way back) to the Neyyar Dam or the Temple on the hill. In fact, you can take special permission from the Director to take this walk any morning, but do have a valid reason for doing so. Request a Staff to join and guide you, if they can. This is also a great bet for a Friday Picnic with friends.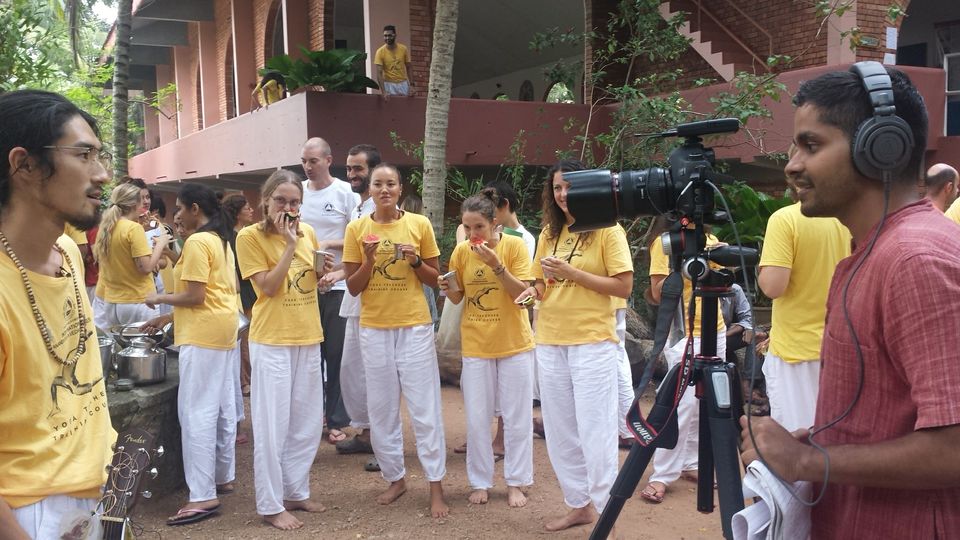 Saturday evenings are Talent Night. Sign up to show case your talent. It can be anything, as long as it is modest. I have seen and heard opera singers, songs in many languages, dance, recitation, readings, magic tricks, memory training, music and so much more. It is all fun, always, and every one claps and joins in every time. This is the attitude in the Ashram, one for all, all for one.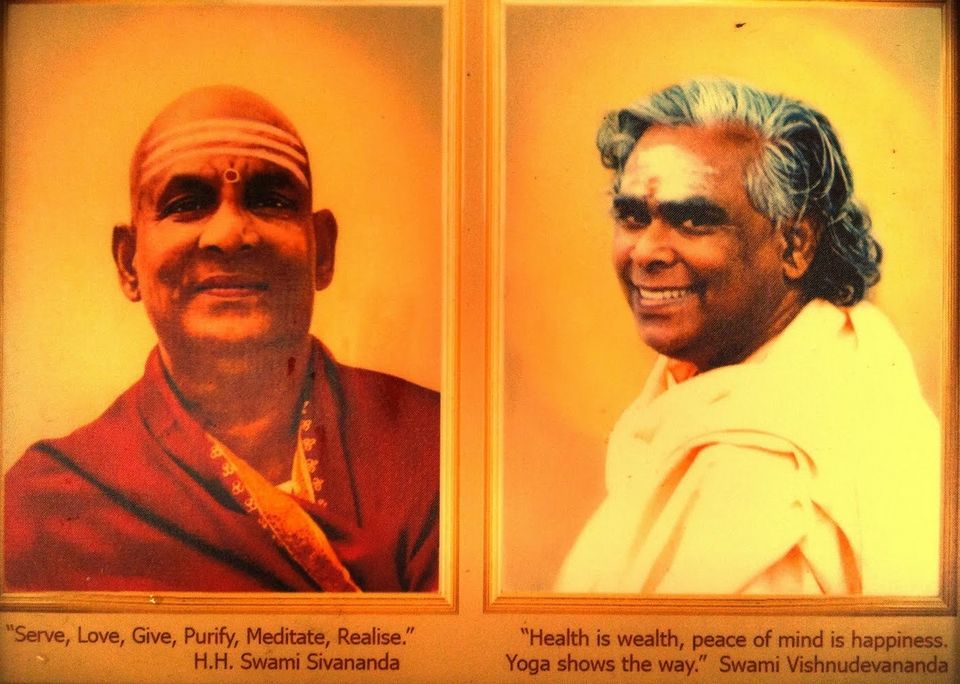 On Thursdays a film on either Swami Sivananda, the Guru of Swami Vishnudevananda; or on Swami Vishnudevananda is screened. It was absolutely clear to me, that here were two gentlemen, who had embraced life to the hilt, and were having fun to boot!
In short, here is Home to people from around the world, where by being "present", we make friends nationally and internationally, plus expand our horizons in Body, Mind and Spirit.
Programs on Offer
The most popular activity, is the Yoga Vacation. This is for 2 weeks, and includes the Basic and Intermediate Levels of the Sivananda yoga system.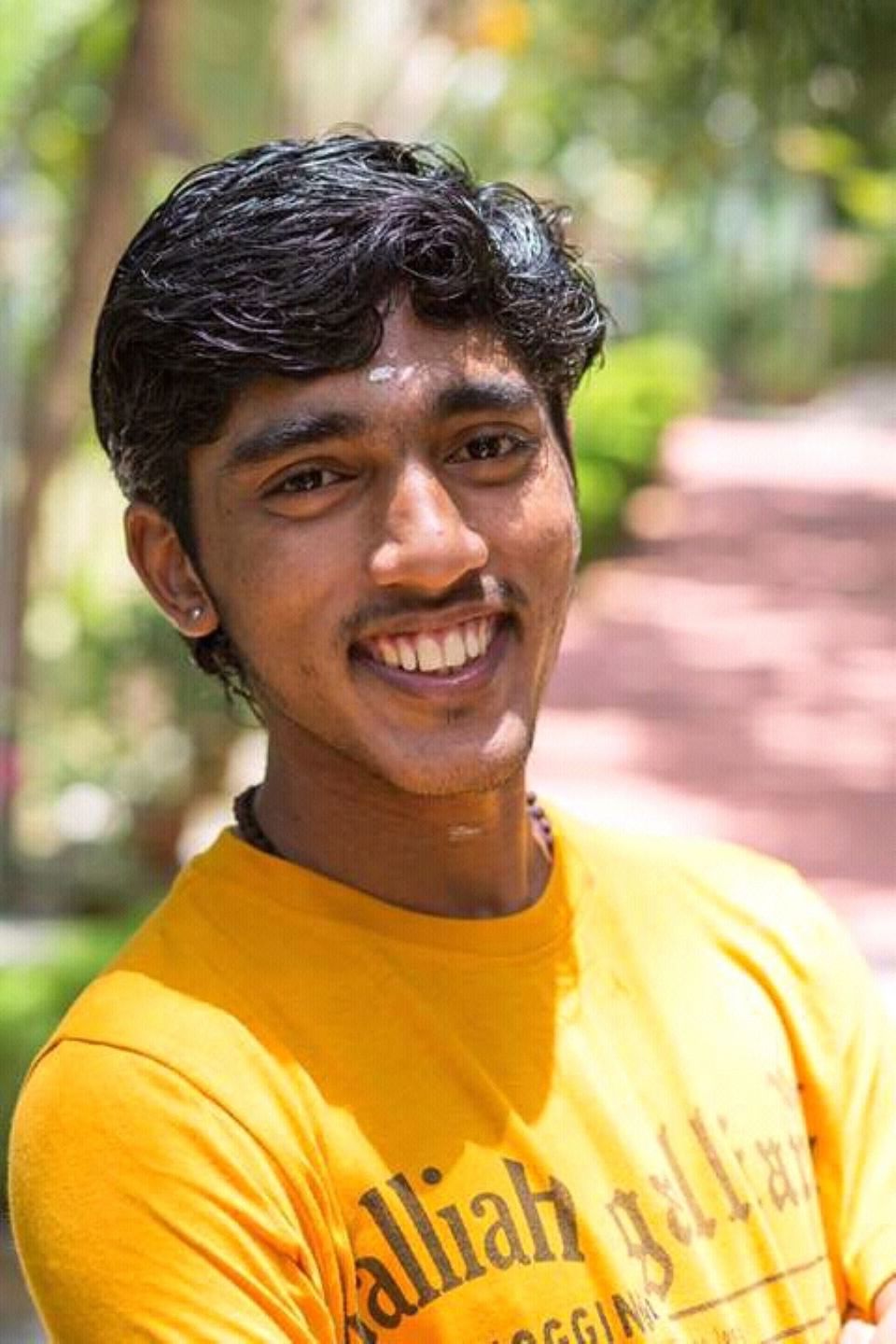 Both operate co-currently. The dates are 1st to 14th and 15th to 28th of every month. I recommend being there a day before and leaving a day after, if you can, in order to have time to settle in both, in to and after your Practice.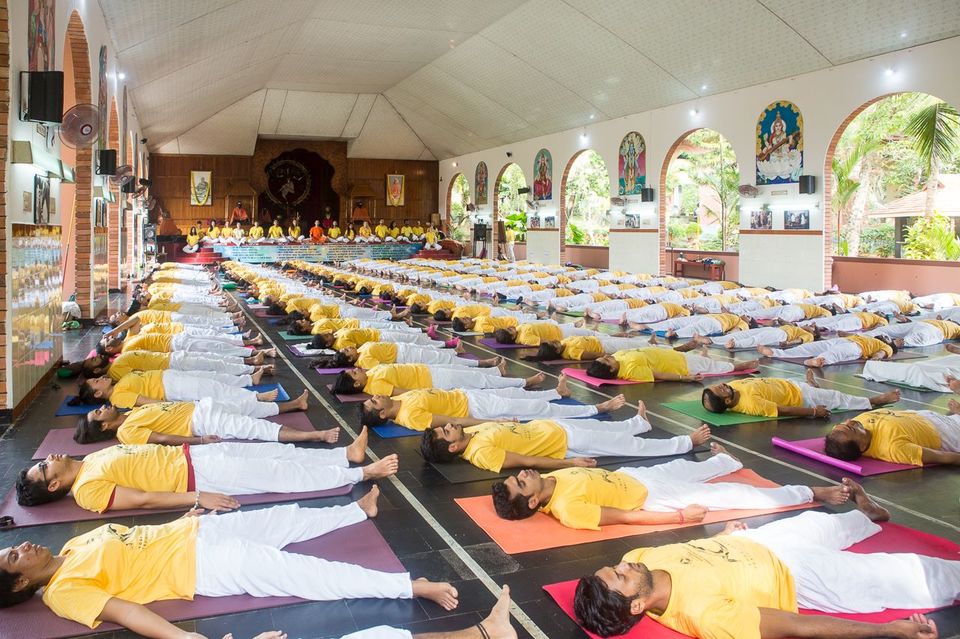 There is also the Teachers Training Course, Advanced Teachers Training Course, the Kids Camp, the Teens Camp and the Ayurveda Wellness Course. Yes, Dhanwantari, a part of the ashram's name, is an avatar of Vishnu, is the Vedic God of Ayurveda. You can call the Ashram Reception at +91 949 563 0951 for details.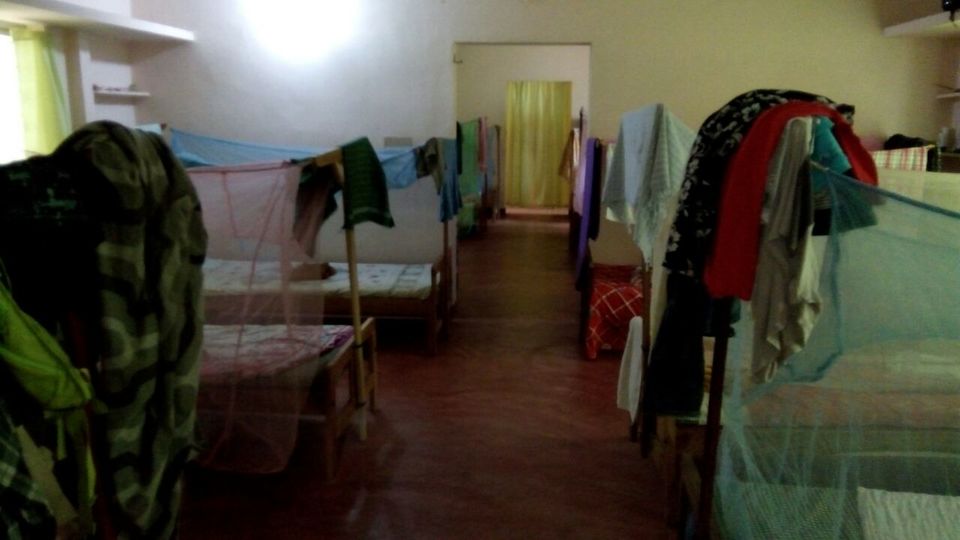 Accommodation
A 3 night stay is mandatory. Prices are per person per night. Other than Dorms, all rooms are Twin sharing. Prices for Foreigners are a bit higher. Baths are with Western Water Closets.
Non A/c Dormitory Rs.450
Non A/c Room with Common Toilet & Shower Rs.1150
Non A/c Room with Attached Toilet & Shower Rs.1400
A/c Room with Attached Toilet & Shower Rs.2200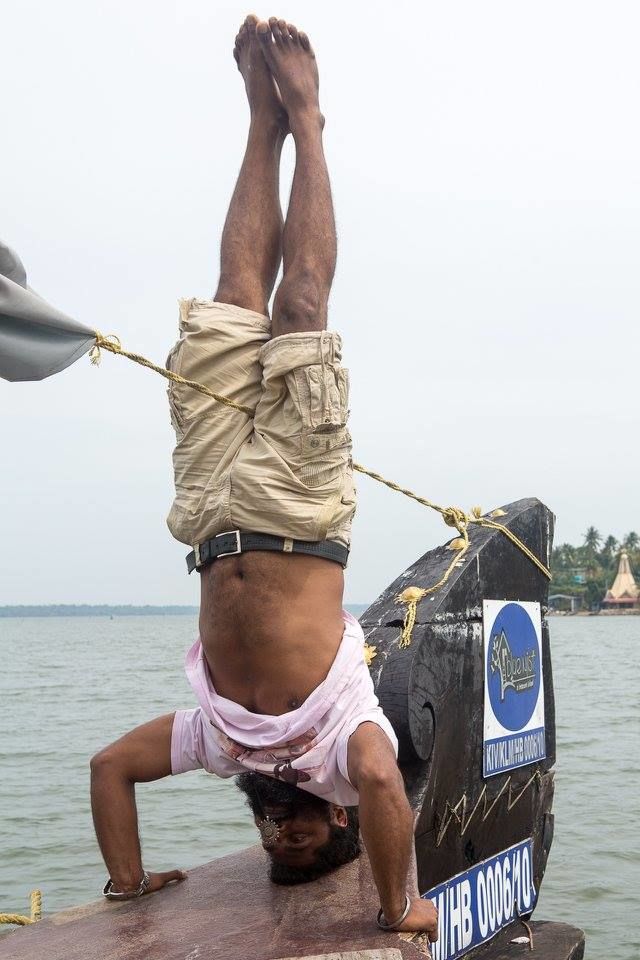 Holiday After Your Ashram Experience
Most people I know, head off to either Varkala or Kovalam to chill for a couple of days before heading home.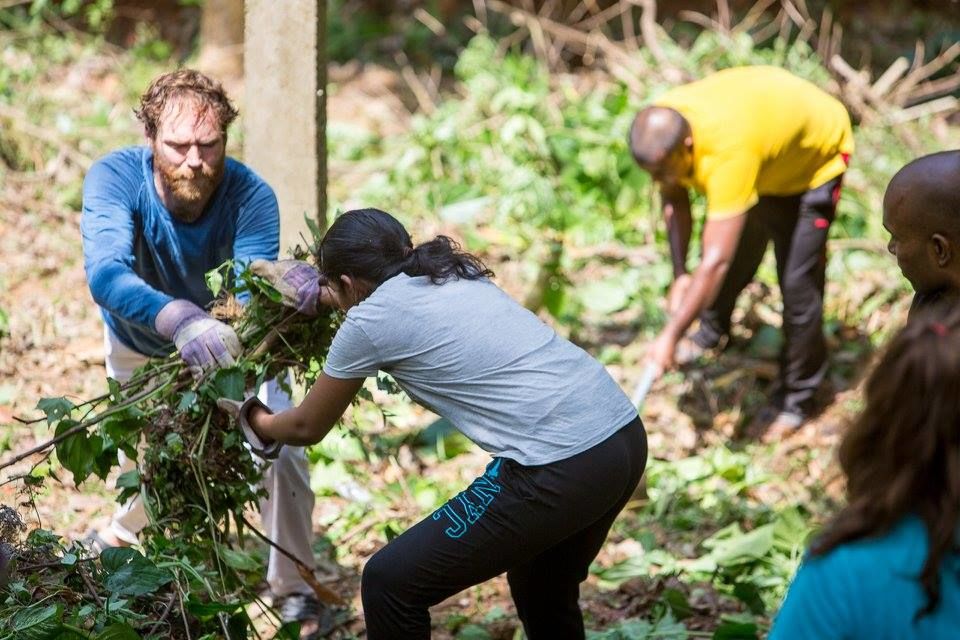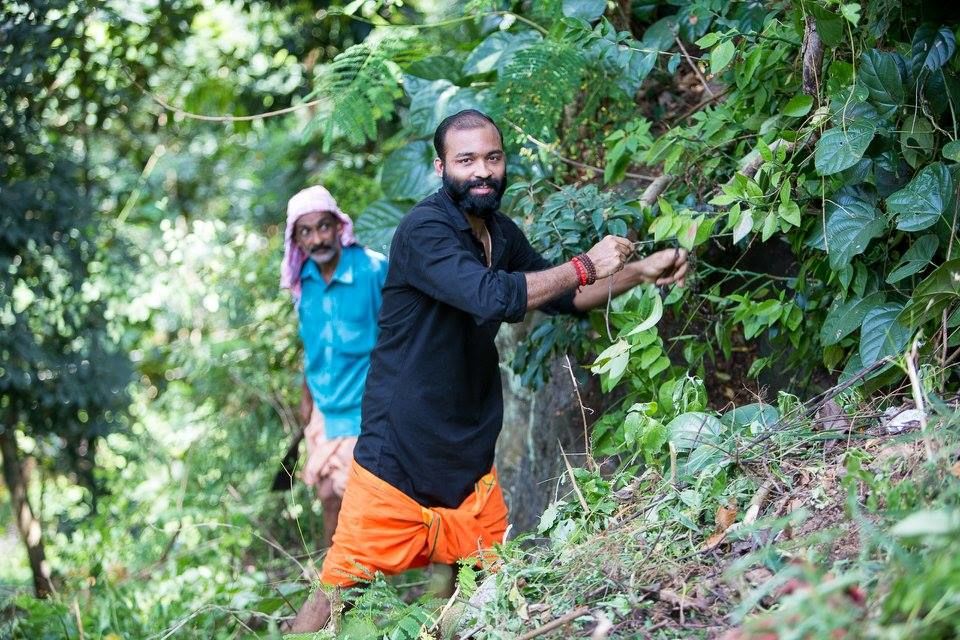 There is a regular bus service to Trivandrum from Neyyar or vice versa, direct or via Kattakada. From Trivandrum you have bus services into Kerala, Tamil Nadu and Karnataka. Of course there are long distance trains to Mumbai, Delhi, Kolkata, Chennai, Bangalore and more. Trivandrum is also a National and International airport. Neyyar falls within Trivandrum district, so Taxis and Auto-rickshaws are easily available. The bus fare to Neyyar from Trivandrum is about Rs.50 per person + another Rs.20 per person for a shared auto from Neyyar Bus Stand to the Ashram, a 20 minute walk otherwise. Auto-rickshaw to the Ashram from Trivandrum or vice versa, is about Rs.700 one way and an A/c Taxi is about twice that.
Best time to visit
Year round.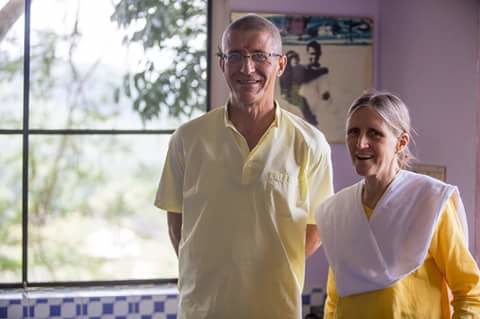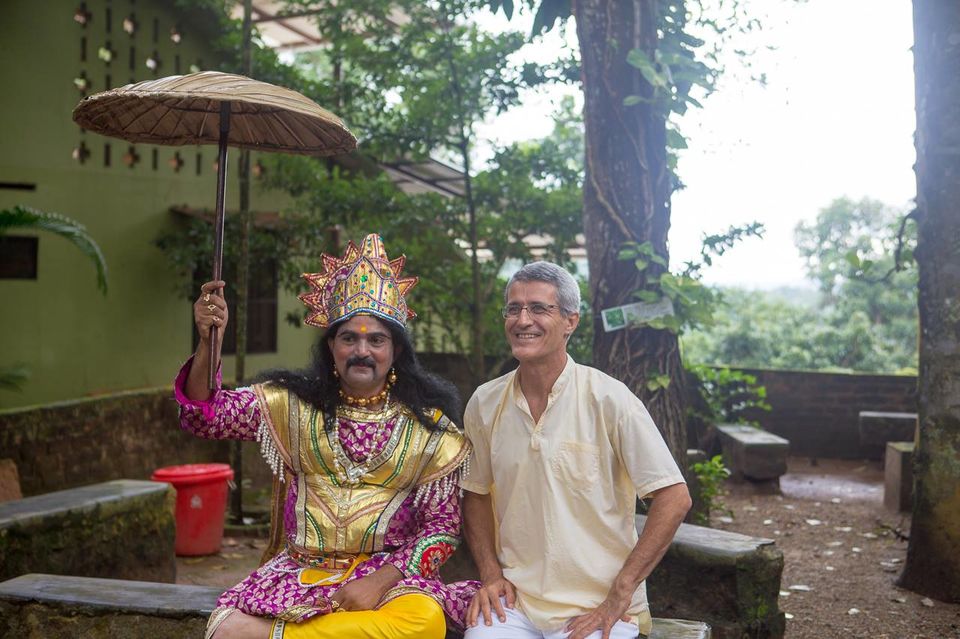 Sivananda Yoga Vedanta Dhanwantari Ashram
PO Neyyar Dam, Trivandrum,
Kerala 695 572, India
T: +91 9495630951
W: www.sivananda.org/neyyardam
E: guestindia@sivananda.org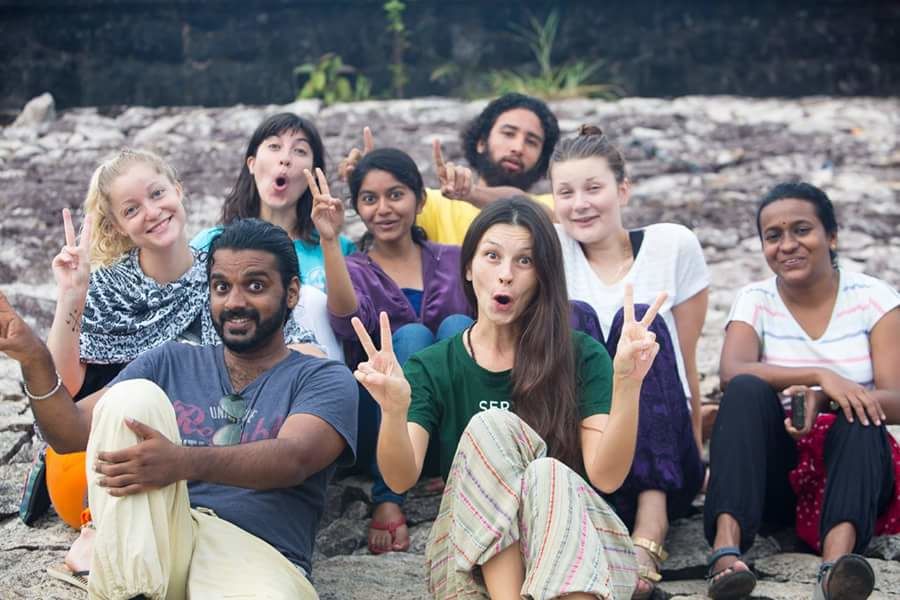 Acknowledgement
All images courtesy Larissa Beniaminova Uma, Sivananda Ashram.
Visit the community forum to ask questions, get answers, meet other travellers, and share your advice. https://www.tripoto.com/community