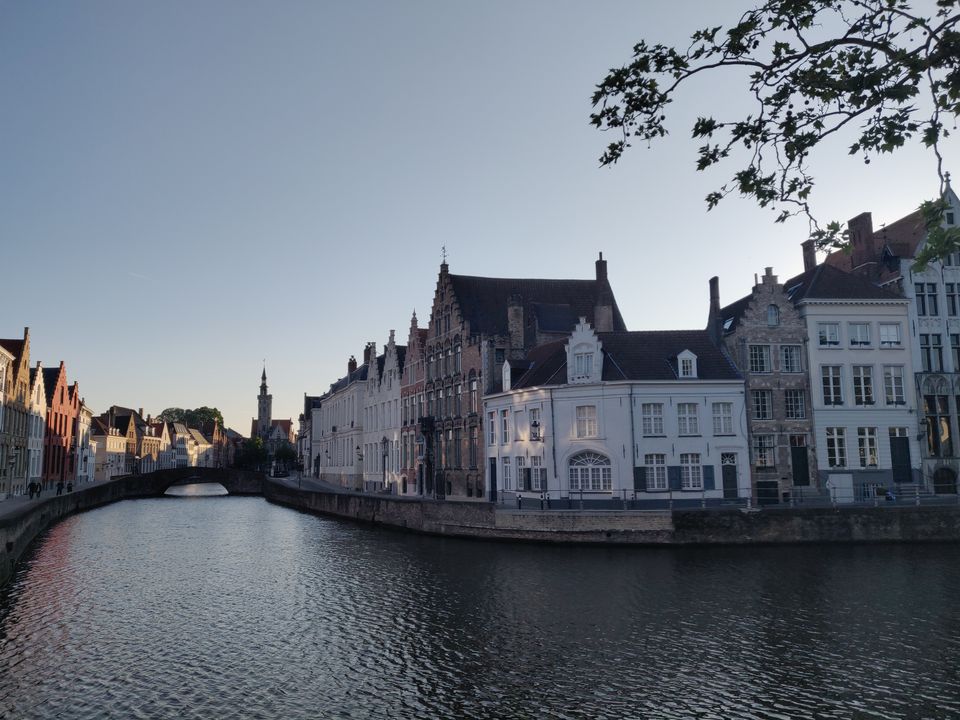 I have written a detailed step by step guide on how to plan your Europe trip completely on your own earlier as well. I wrote it in 2015. Within next 4 years I undertook 2 more Euro Trips to 6 more countries. With each experience and as time pass by, I have learned new tips and tricks which I am very happy to share with you all. I hope these guides encourage more and more people to plan their trips on their own instead of taking tourist packages because former option is not only cheaper but also lets you enjoy your vacation in a more holistic manner. I intend to change the common notion amongst people that planning for entire foreign trip all by yourself is difficult, tiresome and riskier, especially if you are going for the first time! Trust me it is completely opposite of what most people perceives. It is easier, cheaper and above all offers you a very satisfying experience of enjoying your vacation at your own pace!
So, read on further for a detailed A-Z step by step guide on how to start planning for your foreign trips. This one is with respect to recent Europe trip I undertook in May 2019 to Netherlands, Belgium and Paris.
1. When you want to go?
My 2.5 years old son's school was re-opening in June so we decided to go in May. We have been to Europe before but always in peak season (July and August). May is the shoulder season (starting of peak season) for visiting Europe. July and August are peak summers in Europe i.e. you can roam around in your summer dresses, shorts, t-shirts and tops, etc. At max you would need to carry one jacket as evenings tend to get chiller or if it rains. BUT, not in May! May is as cold as Winters in North India in January. So, do not forget to carry your proper woolens, thick jackets or overcoats, socks, caps and especially mufflers if traveling in May to Europe.
2. Duration of your trip
Well, in our case it all depended on number of leaves we could manage to get from our offices! It also depends on your budget as well. We calculated our final budget once we planned our complete itinerary. Also, air tickets prices are not same on all the days of week. We initially planned for 2.5 weeks and hence our trip was ending on Thursday but then for some reason tickets were a lot cheaper for Sunday from Paris to India, so we extended our trip by 3 more days. Expense of staying in Paris for 3 more days was same as coming back on Thursday instead of Sunday, therefore we chose to stay more!
3. Where to go?
I have already been to Italy, Switzerland, Prague, Budapest and Austria in my previous trips. Earlier, I had either traveled with my friends or my husband. But this time I was travelling with my 2.5-year-old son and it was for the first time we were taking him to some foreign country in a long duration flight. So, we were tad scared! "Will he be able to adjust to new weather conditions, will we get food as per his food habits, will he let us roam around in peace and not make our lives miserable!"

Therefore, we decided not to choose some off beaten places but some easy to commute mainstream cities where everything will be available in jiffy if anything goes wrong and having plenty of Indian restaurants as well just incase my kid doesn't eat anything else. My cousin is living in Amsterdam so that was definitely on our list. Our next choice was Paris since it has Disneyland. For 3rd choice we were confused between Belgium and a road trip in Germany. But we eventually dropped Germany since it seemed a bit hectic with respect to my son.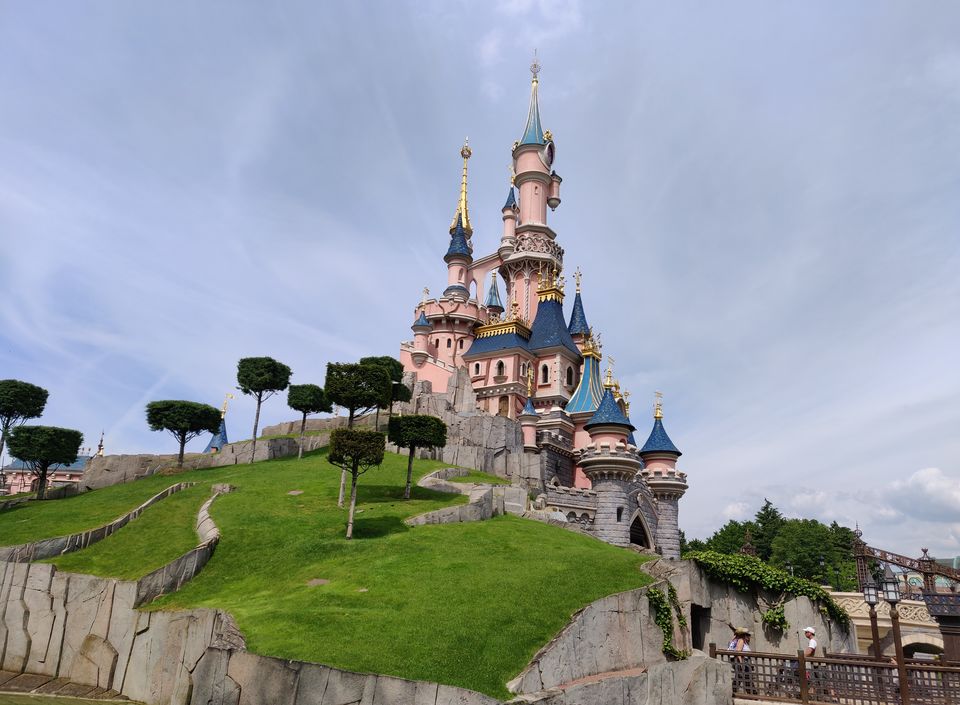 4. Planning the itinerary
Plan your itineraries in following steps:
a. Day to day activities and sight-seeing - For planning my day to day activities and for how long I should be staying at each destination I usually do following research:
1. Reading as many relevant travelogues on internet
2. I Refer Rick Steves travelogues for European destinations, Lonely Planet's travel guides, Culture trip and some other famous travel bloggers I follow
3. Read travelogues on Tripoto – a dedicated platform for travelogues
4. If you have no patience to go through travelogues then visit Tripadvisor – Enter your destination and click on 'Things to do'. You will get a whole extensive list of activities and sightseeing options. You can choose from this list what all you want to do on your vacation as per your preference, budget and duration. You can't cover everything and nor you should even plan to because otherwise essence of your holiday will be gone! Another awesome features of Tripadvisor which I find very helpful in planning trips are Travel Guides and Travel forums sections for each destination. In travel forums you can ask any questions regarding your itineraries or about the destination in general. you can browse through the already submitted questions and answers or else go through "Top questions" present on right topmost corner of the page. They will cover most of your doubts. Whereas, Travel guides have itineraries of different duration periods, tips and recommendations submitted by destination experts, travel bloggers and other travelers.
Pro Tip – After making first draft of my itinerary, I always post it in Travel forum of that destination so as to get approval or more suggestions from destination experts and other travelers. Post incorporating their recommendations I finalize it.
European cities have a concept of Free walking tour which I highly admire and make sure to always take one whenever I visit a new European place. The concept is: you check the tour's website to find the daily meeting place; take the tour alongside anyone else who happens to turn up; and then leave a tip at the end. Tip generally ranges between 3-10 Euros per person (depending upon your generosity)! I mostly pay 5 Euros per person!
In order to make most of your trip I highly advise to take these free walking tours on the day of your arrival. These will give you an overview of the whole city, will show you and give background on the main attraction and sightseeing places, best places to eat and drink like locals and not tourists and various other tips and recommendations. Their suggestions are almost always unbiased so you can trust them! So, while you are planning your itineraries, just google for free walking tours offered in your destination city and plan your arrival and other activities accordingly.
E.g. Just so that we could take Sandeman's Free walking tour at 3 PM on Sunday we booked our train tickets from Brussels to Paris at 10 AM (approximately 1-hour journey) so that we have enough time to settle down at our Airbnb and have lunch before we start the tour.
Free walking tours we took on this trip:
Amsterdam - https://www.neweuropetours.eu/sandemans-tours/amsterdam/free-tour-of-amsterdam/
Bruges - https://www.vivastour.com/en/bruges/bruges-free-walking-tour
Brussels - https://www.neweuropetours.eu/sandemans-tours/brussels/free-tour-of-brussels/
Paris - https://www.neweuropetours.eu/sandemans-tours/paris/free-tour-of-paris/
https://www.discoverwalks.com/tour/paris-walking-tours/montmartre-tour/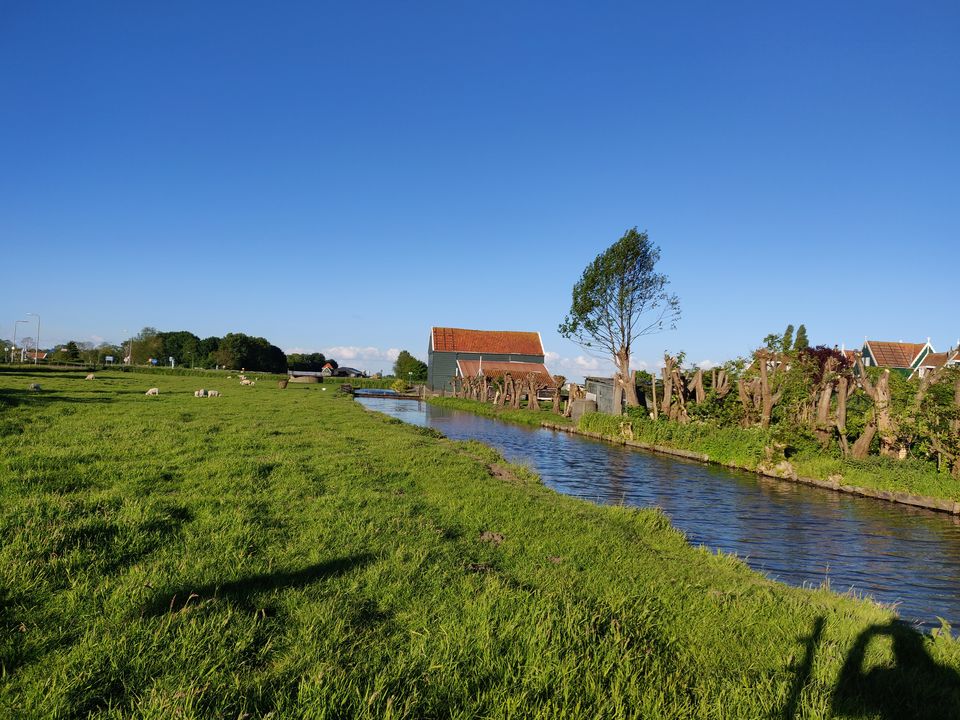 b. Check Air tickets
Once you have decided upon destinations you want to visit and duration of your stay, check air tickets for traveling dates from each destination. In our case arrival in Amsterdam was fixed but for departure we had two options of Brussels and Paris. Since air tickets from Paris to India were cheaper so we chose latter and planned our itinerary accordingly. I find https://www.skyscanner.co.in/ to be the best portal to compare and book international tickets. This time we traveled by Emirates airlines and it has been by far the best experience in terms of comfort, facilities, hospitality and food. In my previous trips I traveled with Lufthansa and Aeroflot.
c. Check tickets for intercity/inter-country transfers
Your next step is to check prices and timings for all intercity or inter country transfers which can be undertaken by train, bus or plane. It is highly advisable to make these reservations well in advance like 2-3 months before because fares will be atleast 2-3 times cheaper if booked in advance. https://www.omio.com/ is the website through which we made all our reservations like from Amsterdam to Bruges and Brussels to Paris. On this website you can book tickets for both buses and trains. We didn't choose bus as our mode of transportation anywhere since in most of the buses carrying a child seat is mandatory if traveling with a toddler. But you can book either, whichever is comfortable or cheaper for you. Incase, you plan to do a road trip by hiring a rental car by Avis, Hertz, Europcar, Sixt, etc then you dont need to carry your own car seat since they provide the same on rent. Arguscarhire is a company which provide the cheapest car rentals in Europe providing comparisons amongst different car rental services.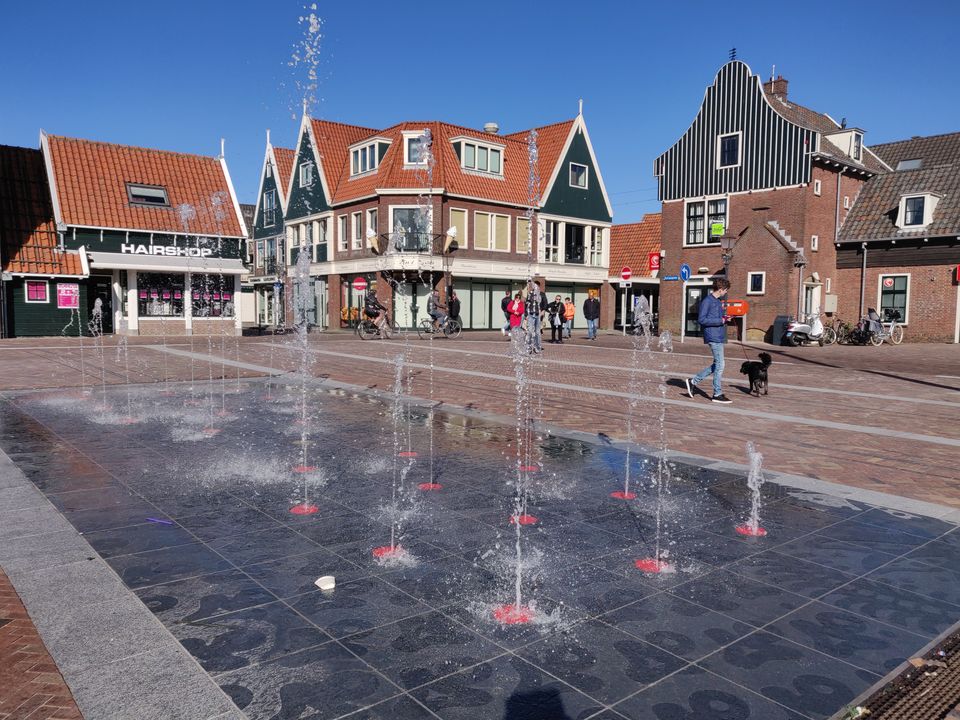 5. Accommodation
Whole Europe is Airbnb friendly. I once stayed in a hotel in Vienna which was centrally located and apparently a four star property as well (I had some spare coupons to spend that's why booked an hotel otherwise would have never stayed in European hotels since they are so expensive!). But, to my utter disappointment, the hospitality and food were nothing in comparison to what you normally get in an Indian 4-star hotel and on top of that rooms were so cramped and suffocating.

Hence, Airbnb is the best option for accommodation in Europe in my opinion. You can also book private apartments or homes through Booking.com. Here are a few tips on reserving a perfect Airbnb home:
a. Start searching and reserve your accommodation on Airbnb atleast 2-3 months in advance. There are people who would even reserve almost 5-6 months prior their traveling dates. Benefits of reserving way in advance are that you can grab centrally located, most positively rated and reviewed homes at dirt cheap prices. You will also have so many options to choose from.
b. Put duration of your stay and number of infants, kids and adults staying correctly. Some of the best accommodations can be viewed only if you are a family or staying for a longer duration whereas some will not allow children at all. Therefore, to save your time and effort fill up your information correctly to see best options suitable to you.
c. If you are traveling for longer duration and especially with kids, its better you book accommodations having washing machines. It was a life saver for us since we were traveling for almost 3 weeks and with a 2-year-old.
d.If you are a vegetarian or don't like to eat outside most of the time or have a toddler/infant/kid who will throw tantrums if not given food of his preference and if you know how to cook, then better book a place with proper working kitchen. You can buy vegetables, rice, breads, fruits, etc. from any nearby supermarket. These kitchens are generally fully furnished with all basic cooking utensils, staples and condiments. Well, being an Indian I took some Dals (Yellow moong and green split moong only since they can be cooked easily without a pressure cooker), Flatten rice (Poha), roasted vermicelli, Turmeric and coriander powder from India. Remember in European Kitchens you won't find pressure cooker and only induction top stoves. Also, no green chilies in market!
e. Almost all European homes have queen size beds. So, incase you are traveling with a toddler or kid who is not in habit of sleeping in separate room, then better book a place where an additional single bed or crib can be placed in the same room.
f. It is better to book a centrally located accommodation like in or near old town where most of the sightseeing places are located. You will not only save some money in daily commutation by public transport but will also get to live amongst old traditional authentic European architecture with cobblestone streets and picturesque nooks and corners everywhere where all the action takes place. Homes which are not centrally located are no doubt cheaper but at the same time they are no different from modern city apartments which don't offer feeling of vacationing in a European city. Also, all the famous eating and drinking places are mostly located in old town which kind of gives you freedom to come back home at any hour of the day or night! But, at the same time in most of the countries, central locations which are highly preferred by tourists have high crime rates as well in terms of thefts and pick pocketing. Fortunately, such incidents have never happened to us, so i believe if you are extra cautious of your safety at such places then everything will be fine only!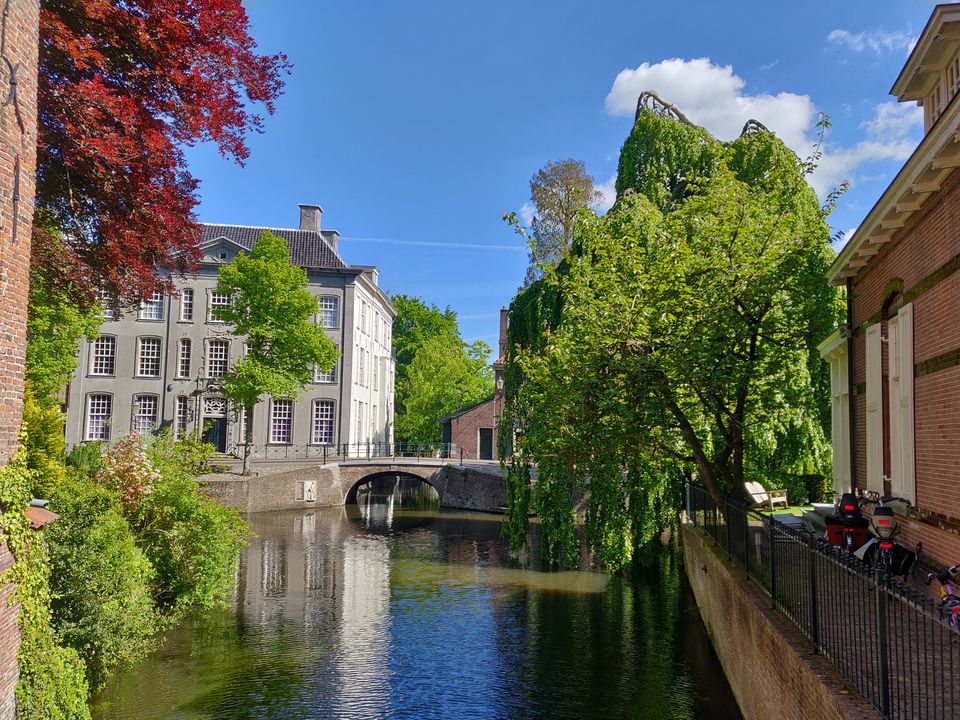 6. Budgeting
Once you have checked prices of air tickets, any kind of inter-city/country transfers and tariff of your accommodations, check entry ticket prices of major sightseeing places or activities (like skydiving, bungee jumping, scuba-diving,etc.) you want to cover in your trip.
E.g. in our case we checked entry ticket prices for Anne Frank Museum, Rijksmuseum and Keukenholf tulip gardens in Amsterdam and Eiffel tower, Louvre Museum, Disneyland and Versailles in Paris. On top of this, add approximately 100-120 euros per day as expense for food, commutation or any other miscellaneous things. This estimate is on higher side though. We were spending on an average 75-80 euros per day since one of the 3 meals we were preparing ourselves at our Airbnb stay.
Once you have calculated prices of major components of your trip (as mentioned above), you will have a rough estimate of the budget of your entire trip. Based on this you can make changes in your final itinerary (like extending or cutting short your trip, omitting a destination or sightseeing place or activities which is costing you the most, staying in a cheaper accommodation, etc.)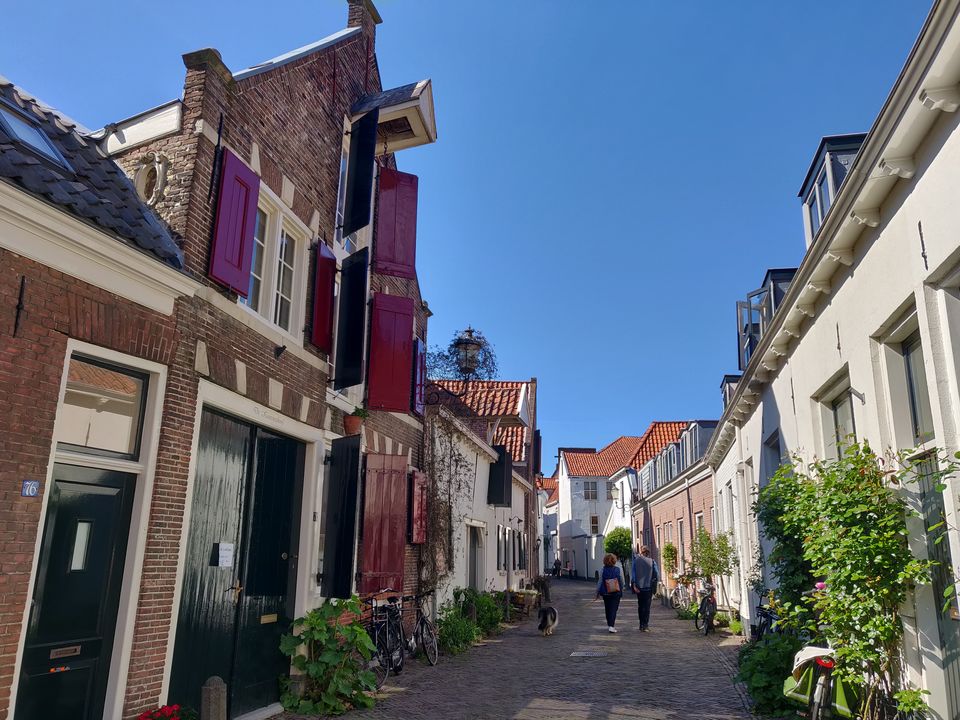 7. Visa Application
The next step is to apply for Visa after you have finalised your itinerary, booked plane tickets and accommodation. If you are traveling to multiple countries then apply for Schengen Visa of the country where duration of stay is going to be maximum. If you are staying for same duration in all countries then go for the country where you will be landing first.
For Visa application, visit https://www.vfsglobal.com/en/individuals/index.html. They handle visa application process. Select country for which you want to apply Schengen Visa and you will get a Visa application form which can be downloaded, list of all supporting documents which needs to be attached with it and how much money you need to pay for Visa application. If you still find it difficult to understand the process then just call at their customer care and they will provide you proper guidance. They are very prompt in responding either by phone or email.
However, you would need following documents for sure no matter wherever you go in Europe:
a. To and fro air tickets of all traveling members
b. Proof of accommodation – Invoice of Hotel/Airbnb stay
c. Address proof – Rent agreement if staying on rent/ voter ID card/Driving licence/Adhaar card
d. Proof of Income – ITR, Payslips, credit card and Account summary of last 3 months
e. Proof of employment – Sanctioned leave for your traveling dates from your employer/school/college or employment contract
f. If you are traveling to multiple countries then inter-country transfer tickets
g. Travel Insurance Policy – This you can buy online easily. Go to Policy Bazaar or any such insurance policy website and take the cheapest international travel policy with benefits coverage of minimum 50,000 USD (well, this limit can differ from country to country. Therefore, check the list of required documents of the specific country before buying policy). You can call at their customer care number as well in case of any help needed.

h. Passport – If you have multiple passports (old, renewed, previous finished booklets,etc.) then carry all of them
i. Passport size photographs
j. Duly filed and signed Visa application form
k. Receipt of payment of VISA application fee which you will get at the center post paying the fee
l. Cover letter – This you have to write for consulate to let them know what all you have attached with your application form, about you and your trip in general and any other concern that they must know before issuing you a tourist Visa. All the persons traveling have to write their cover letter. I wrote it for my 2 year old as well. click on the link below to see a sample.
m. If you are someone who isn't earning and being sponsored financially by your parents or spouse then you have to provide financials and proof of relationship with your sponsor like birth certificate or marriage certificate.
Once you have gathered all your documents, schedule an appointment for Visa application on VFS website or by calling/emailing them at your nearest centre, date and time as per your convenience.
8. Pre-book entry tickets to major sight-seeing places
We had booked online tickets to some of the major sight-seeing places since they are world famous. So many international tourists throng to such places each year! So, if you don't reserve them in advance then be ready to wait in long queues or even worse you wont be able to see them during your entire stay as all slots for all days might be pre-booked!
We booked online tickets for Rijksmuseum and Anne Frank House in Amsterdam, Eiffel tower, Louvre Museum, Disneyland and Versailles Palace in Paris in advance.
9. Get Foreign currency
You can take foreign currency in following 3 ways:
a. Bookmyforex - Bookmyforex is an online portal where you can place your request for foreign currency and Forex card. If you want to carry along some cash in foreign currency then split your total budget into 80:20 ratio where 20% is cash and 80% is what you can get loaded in forex card. You can either place an online request or call them up and everything will be taken care of. Your card and cash will be delivered at your doorstep. You have to pre-define which currency you want to get loaded in forex card and you can withdraw only that currency while using it in foreign country. E.g. if you are traveling to Prague and Budapest then get your forex card loaded in Czech crowns, Forint and Euros. Though Euros is accepted in all EU countries but still at some places in such countries you will be asked to pay only in local currency and Euros wont be accepted at all. Now, let suppose if you are also traveling to London and you forgot to get pounds loaded in forex card then you won't be able to withdraw or pay in pounds using this card.
One advantage of Bookmyforex is incase all the money is exhausted in your forex card while you are still in foreign country, you just need to call/email them with all details and it will get re-loaded.
b. Credit card – You can use your normal credit card to make any transaction in foreign country but you will be charged an extra 3.5-5% commission over the current exchange rate. so, this is the most expensive option so use it only in adverse situations!
c. Niyo card – This is the best option that we used this time. Visit Niyo website, fill in your details and their agent will get in touch with you. Henceforth everything will be taken care of by them. They have tie-up with DCB bank therefore you will get a DCB Visa card.
i. You can transfer money to this card via NEFT/IMPS on the go.
ii. They don't charge any markup commission.
iii. You don't have to load in any pre-defined currency. You can load in INR and spend in any currency
iv. If your card is lost, you can block/unblock it anytime using their app
v. You will get foreign currency at live currency exchange rate
vi. You will get notifications in Niyo app every time you do any transaction telling you how much you spent in foreign currency, current currency exchange rate and how much you spent in INR
vii. You can use this card to withdraw money at any VISA ATM overseas and you won't be charged any extra charge. You can locate nearest VISA ATM using their app
viii. Once you are back to India, this card can be used just like any other credit card you own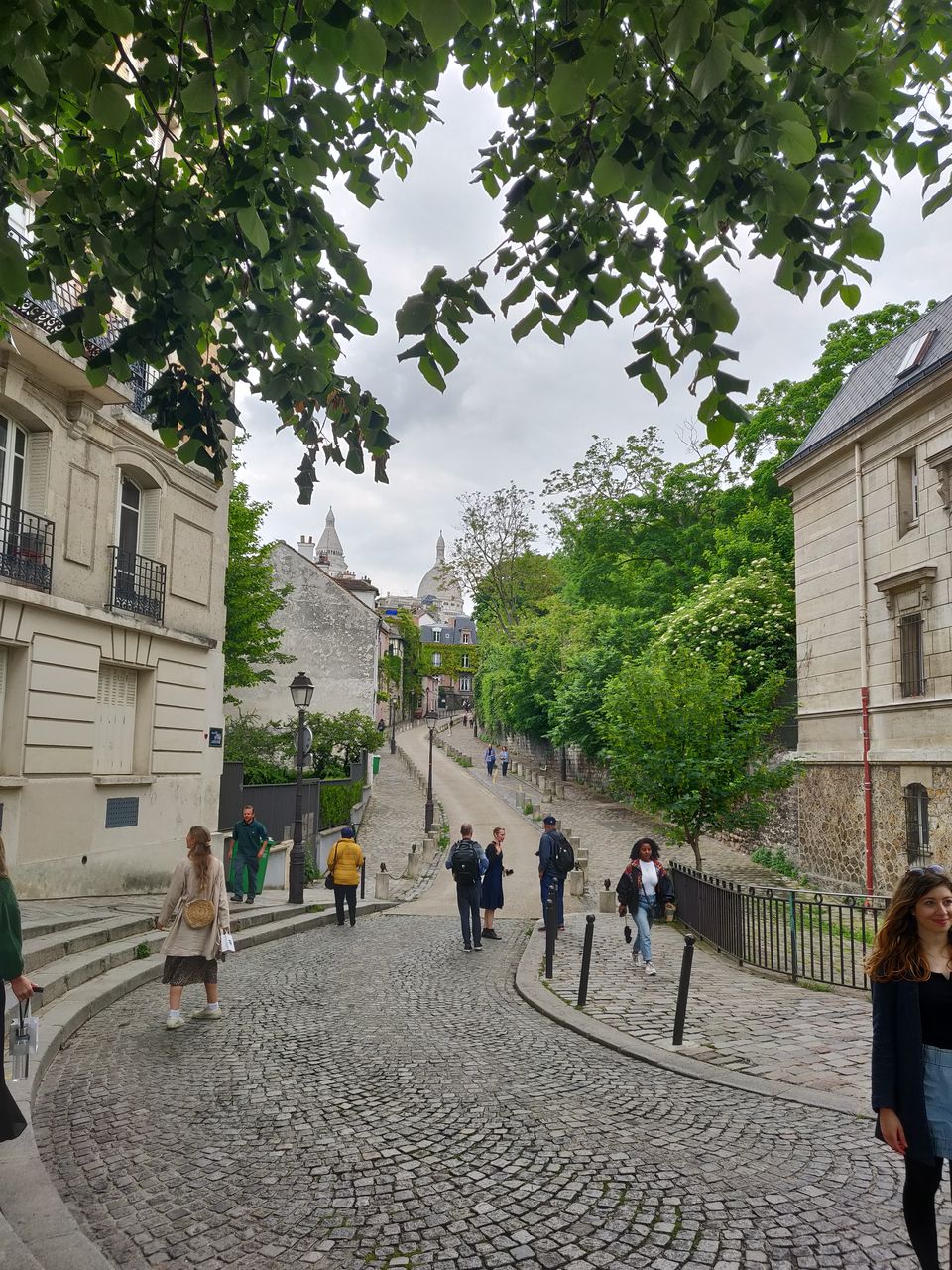 10. International SIM card
You can either get an International SIM card from any providers like Matrix, clay, uniconnect, etc. or else buy local SIM card of the country you are visiting on your arrival. You will save a lot of money in the latter option and we have always opted for this option in all our trips.
On reaching Amsterdam, we bought SIM card of Lycamobile operator from a supermarket. Then we purchased an International plan offering 2GB mobile data, 500 mins of international calling and free EU roaming for 30 days from their website. Just remember to change the APN settings of your mobile when you go to another EU country otherwise this card won't work.
Well, not in all EU countries you can buy SIM card from supermarkets. In Rome we purchased it from a local mobile shop near our Airbnb stay and were asked for photocopy of our passports.
With this my complete guide to DIY trip planning for foreign country is over. Hope this would make your life easier while planning!
Stay tuned for detailed itineraries on Netherlands, Belgium and Paris :)