Beautiful landscapes, blue hills, forests, peace and quiet, and delicious home cooked food - these are essential elements of a weekend getaway from hectic city life. We had a perfect Zen weekend, at the O'land Plantation Stay in Coonoor. We chose this estate after going through their website and rave reviews. We were looking for a secluded stay in the Nilgiris, and hence chose this estate over the ones that are closer to Coonoor.
We started out from Bangalore around 11 pm and it was early morning (5.30 AM) by the time our Ola Outstation cab hit the uphill climb. The dark night sky was giving to the murky orange and blue shades. At Mettupalayam, we took the left turn towards Coonoor. The morning mist added to the our element of wonder. Tea gardens and famous tea estate boards (Glendale, Sans Souci, Nonsuch, Glencairnie) en route kept our hopes up.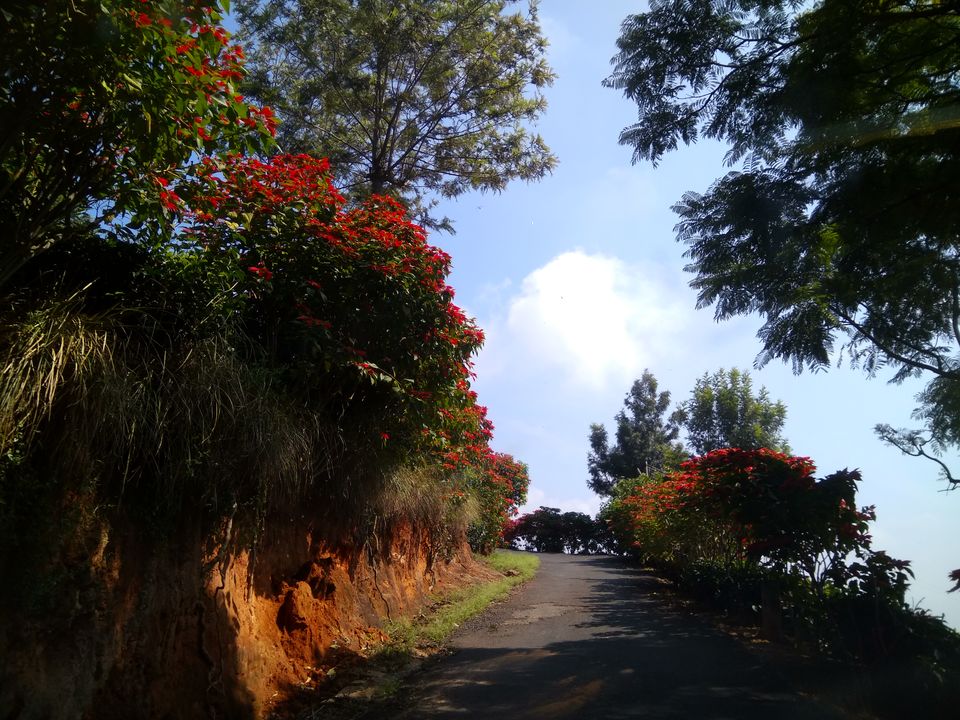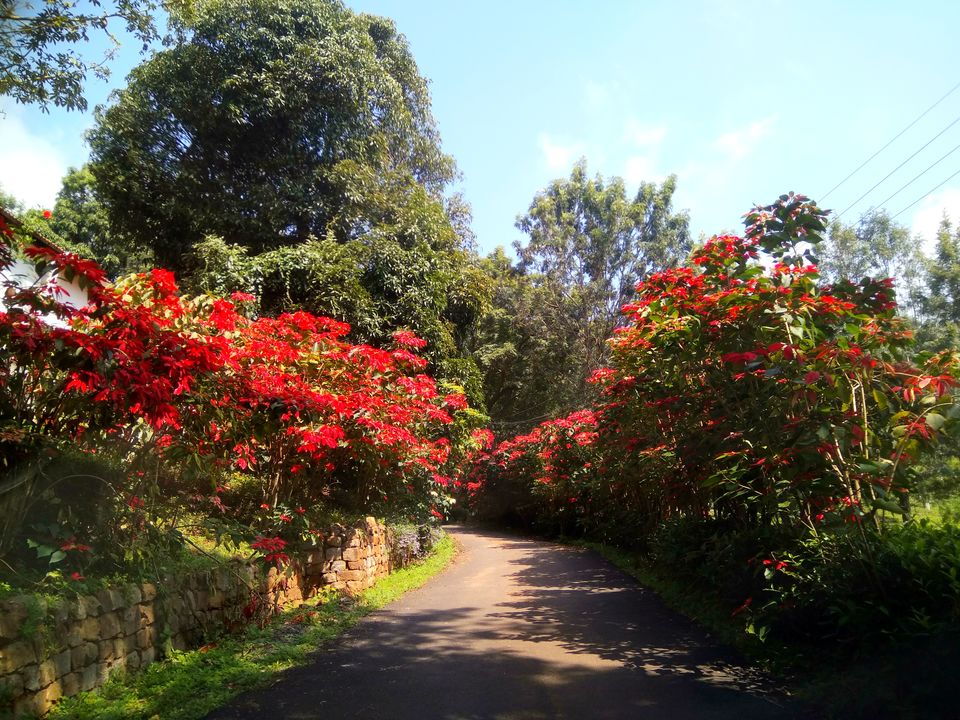 We entered the Kollakombai village with pretty houses and impossibly large number of red flowers adorning the perfect tea estate pathways (straight out of a dream), and almost forgot that we had to check GPS to take the correct turn! Our driver, who didn't share our sense of wonder for a spectacular view, was a little miffed at the anonymity of these nowhere roads. He often frowned with outrage at every bump. Driving through a rough 400 meters or so, we finally reached at Oland Plantation Stay, which looked like the end of the world. There was an endless valley and picture postcard mountains beyond.
We had a warm welcome by - Fattau and James, the ever smiling staff from Arunachal Pradesh. Sipping hot lemon tea, we waited for our cottage to be set up. The spectacular view was delightful after a long, bumpy drive.
We were put up in a wooden cottage. Our room came with a loft bedroom making it ideal for 3 people. The room was neat, well-stocked with tea, coffee, and other necessities, and had a huge picture postcard window overlooking a waterfall. They provide organic soaps and shampoos - for once I din't have any skin allergies because of using hotel toiletries.
I was eager to explore the waterfall, behind our cottage and those pretty little treks and pathways in and around the estate.
The cottages are all made from pressed earth bricks (made on the estate) which are much greener than the usual kiln baked bricks. They also use solar panels for electricity. A biomass converter is used for water heating. Tea, coffee, and pepper are grown on the estate using organic farming techniques. Its great to stay at a place which believes in sustainable tourism.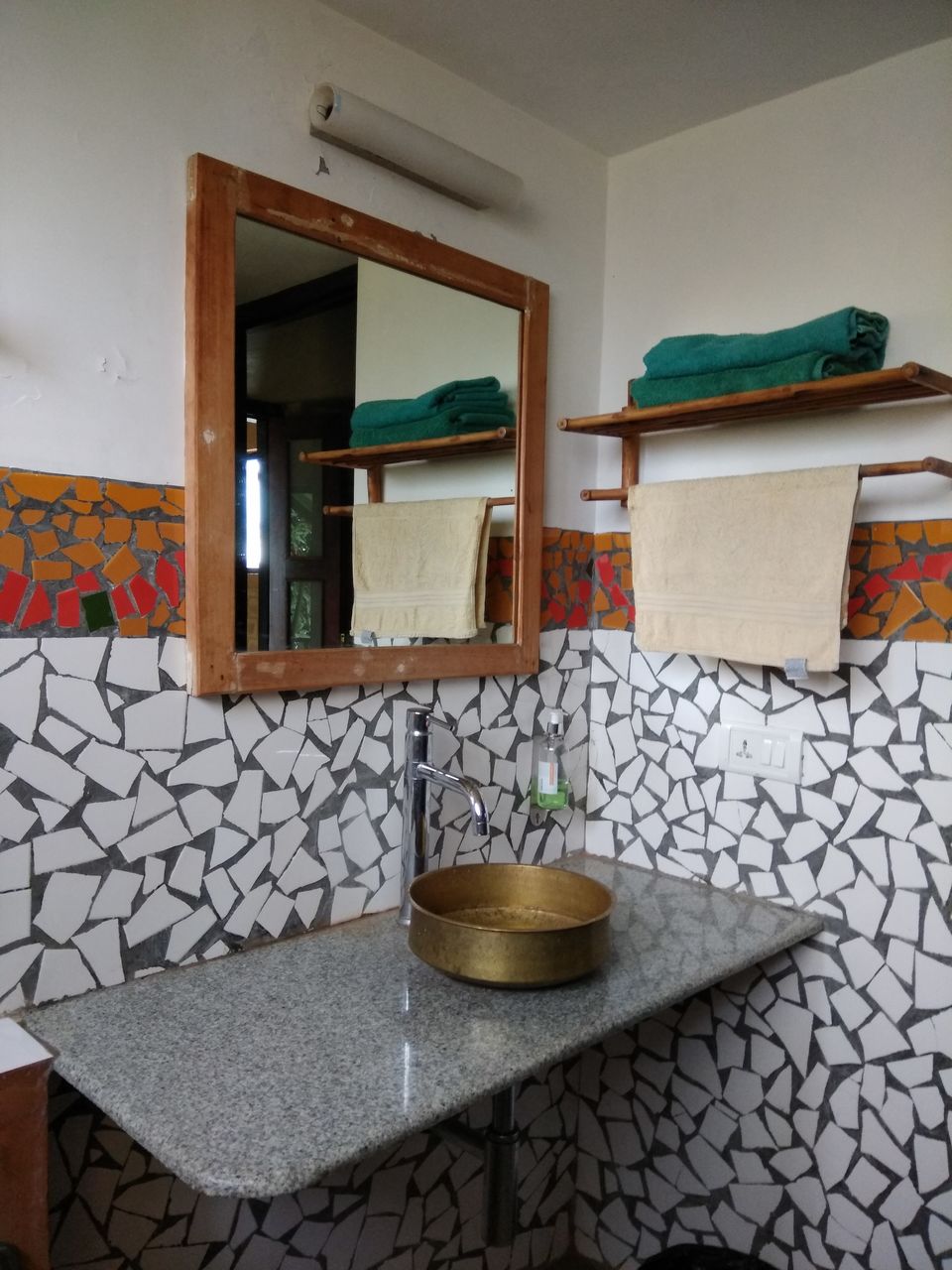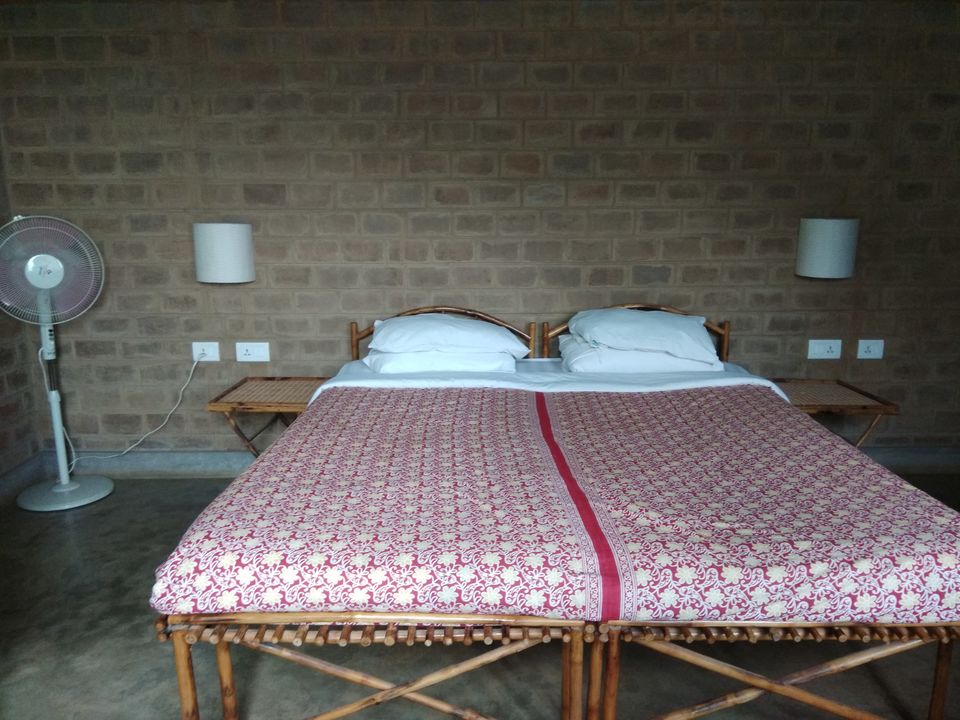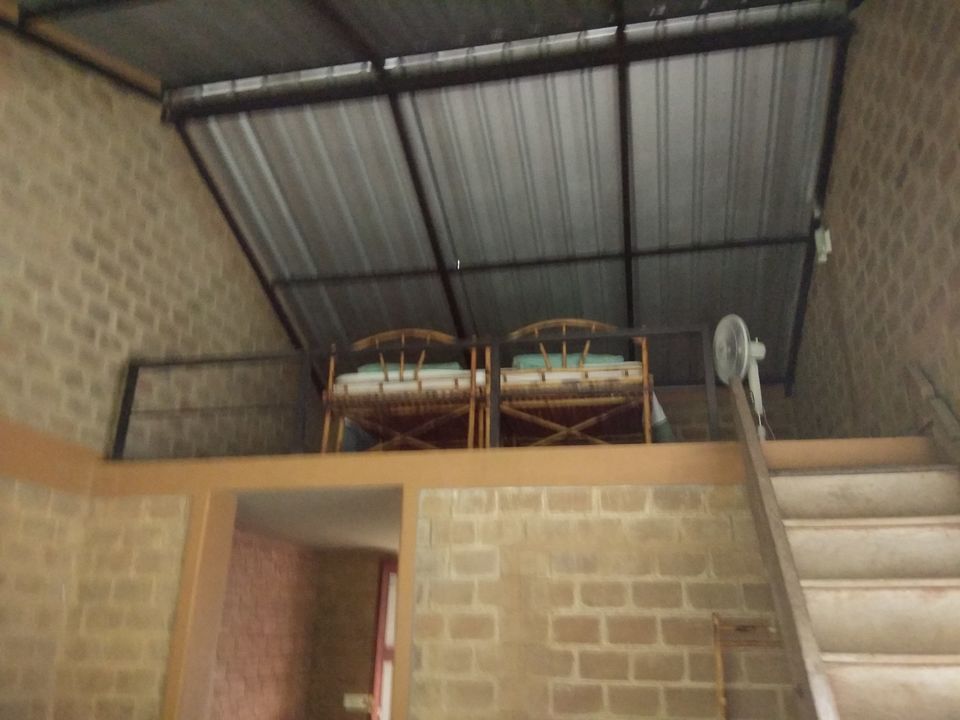 O'land Plantation is place where you can surrender to the majesty of nature, and that's just what we did. Our days were filled with navigating through the estate pathways, running up and down to the main estate house/dining area, digging into books while soaking the sun in the porch area, checking out friendly guests (cats, dogs, bisons, and lots of birds).
The food and hospitality was excellent. The manager, Murali, is a very courteous man and ensures all fair demands and expectations of the visitors are met. This was quite a first for us as we often do not get such a personal attention and warm treatment in nature resorts. Food was quite good as I mentioned, there were limited items prepared in keeping with the volume of visitors but everything tasted fresh and delicious. I can especially recall the countless bowls of Rasam we dug into to ward off the slight cold that settled in thanks to the chilly air.
We also did a small estate trek (2-3 hrs) which took us to some astonishing views of little streams, meadows, butterflies, a small temple by the pond, and made us get a larger sense of the unique landscape we were in.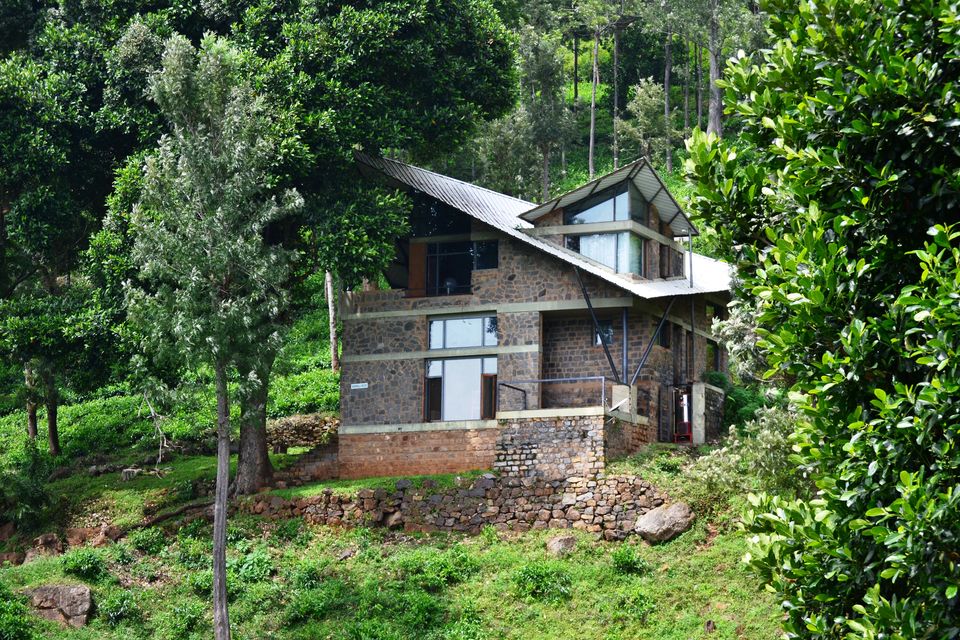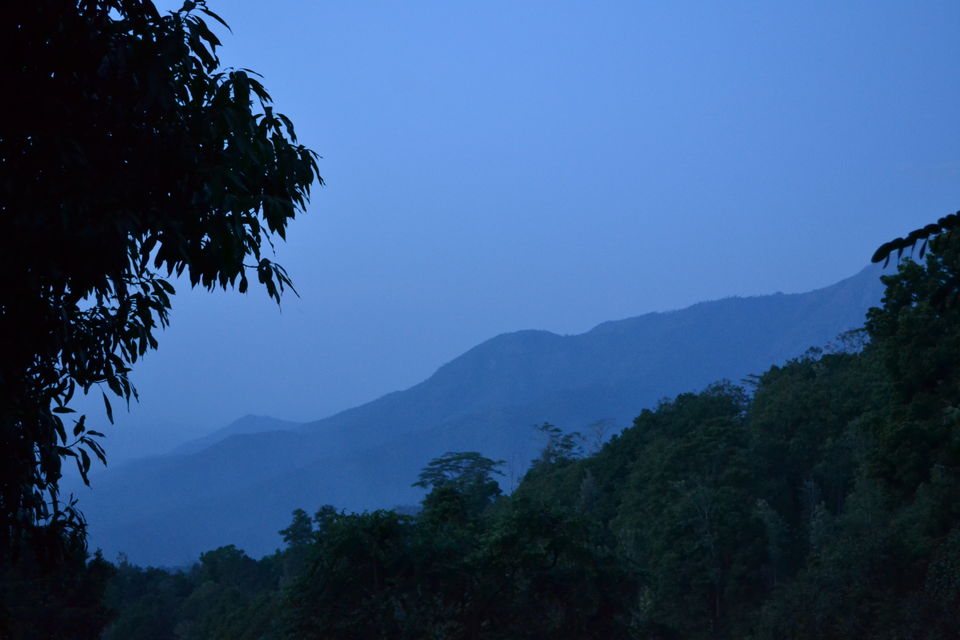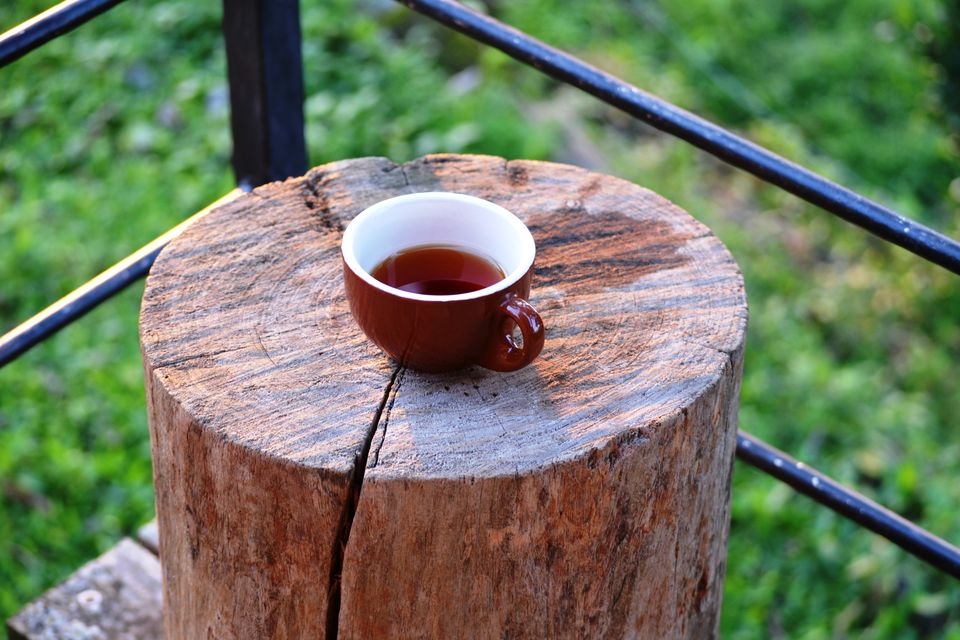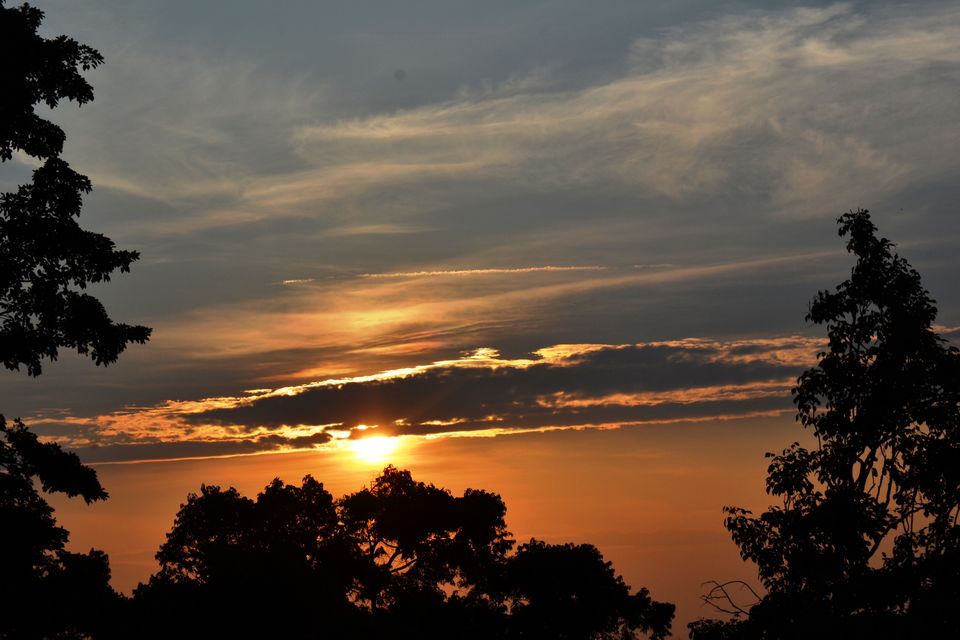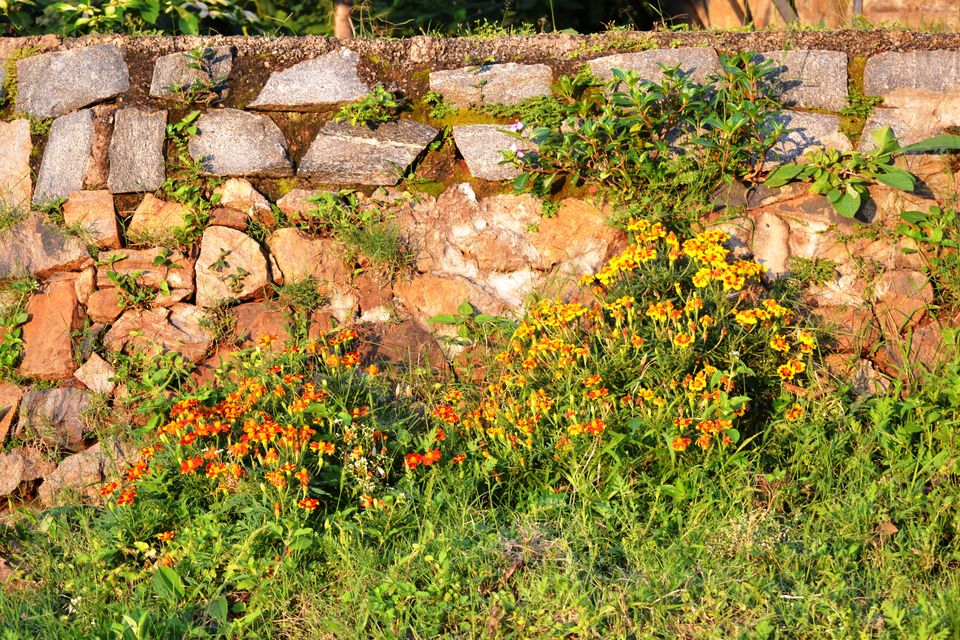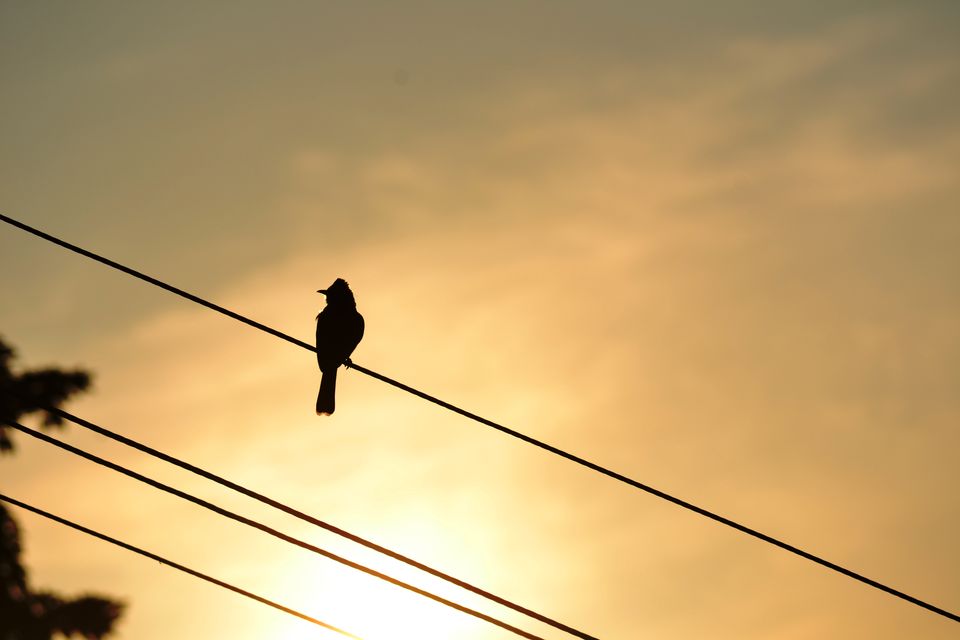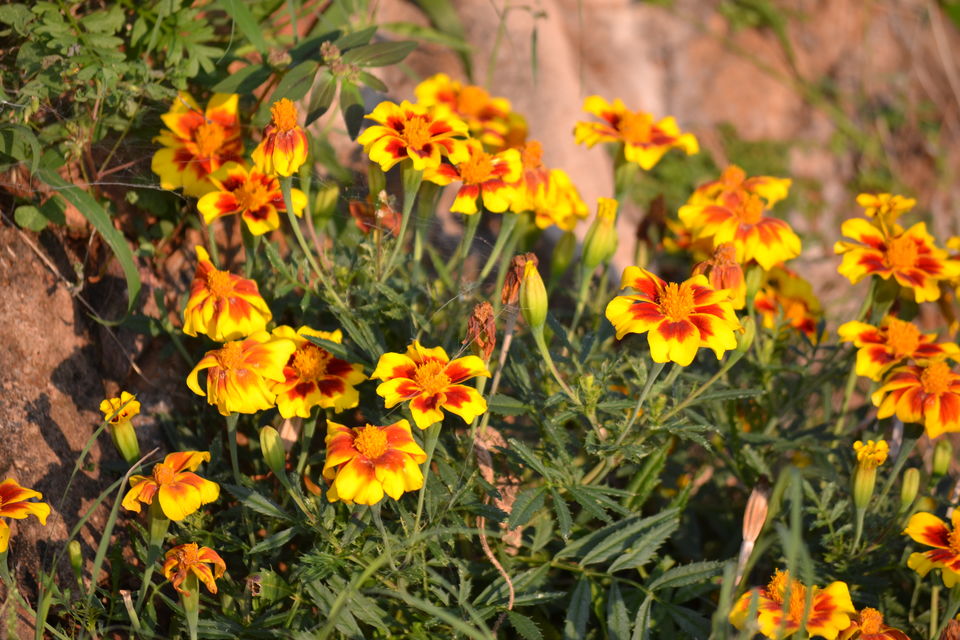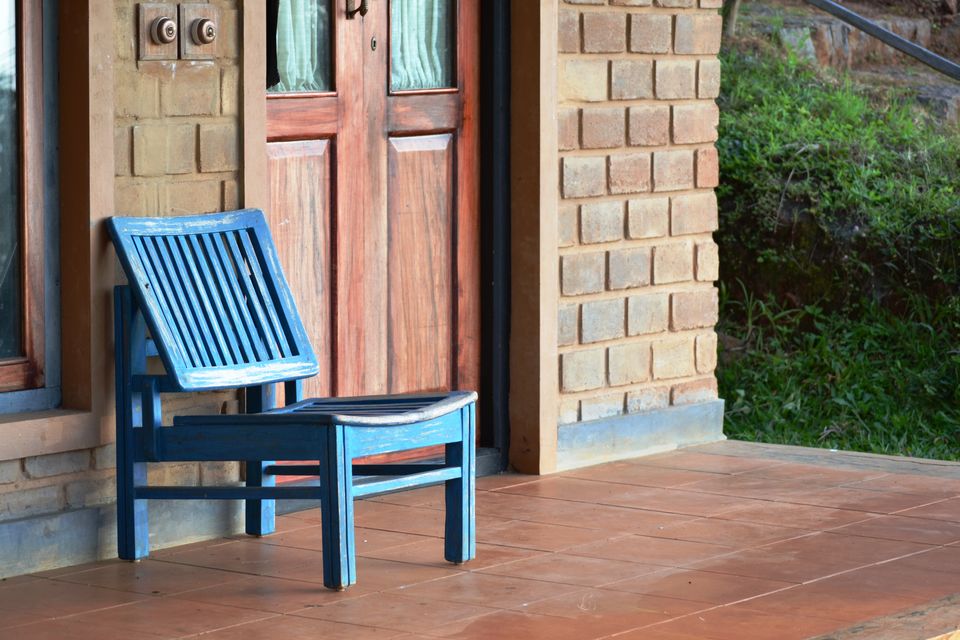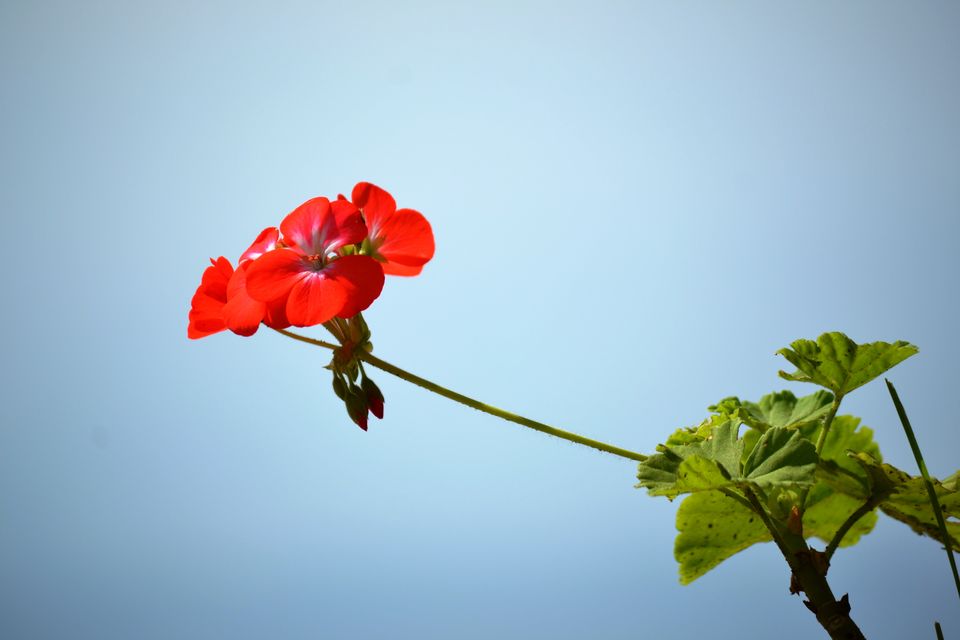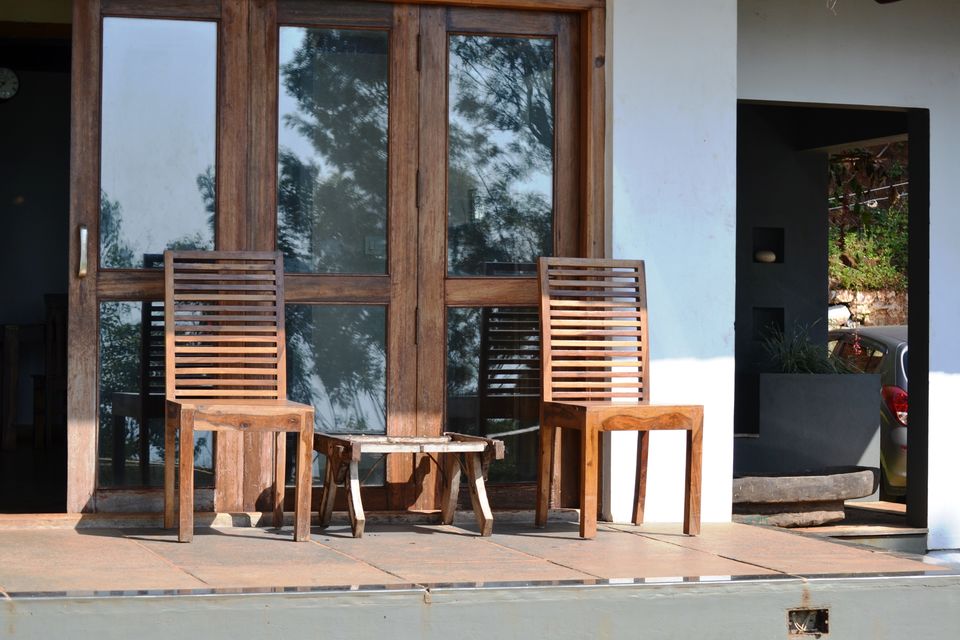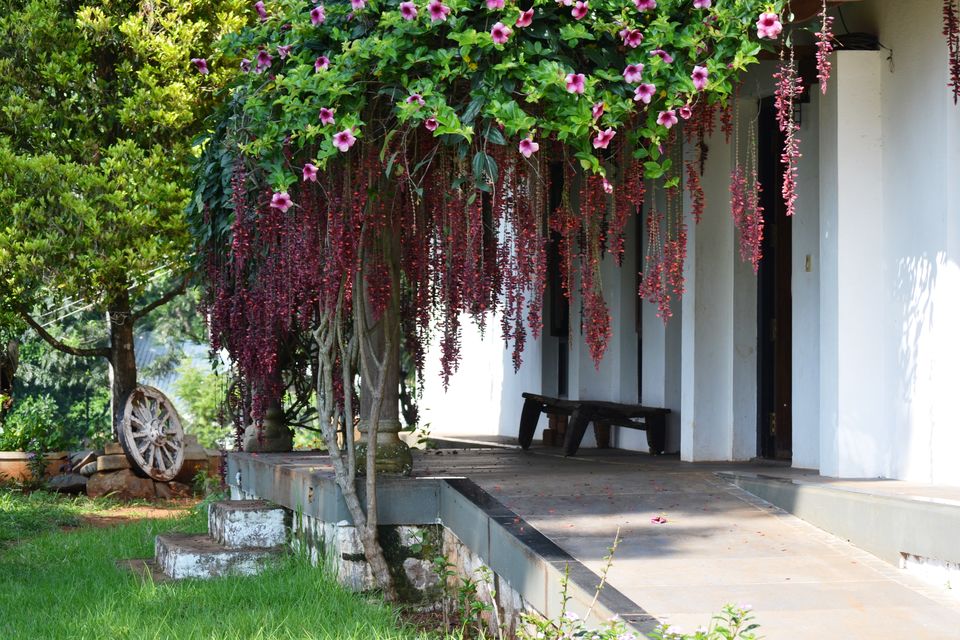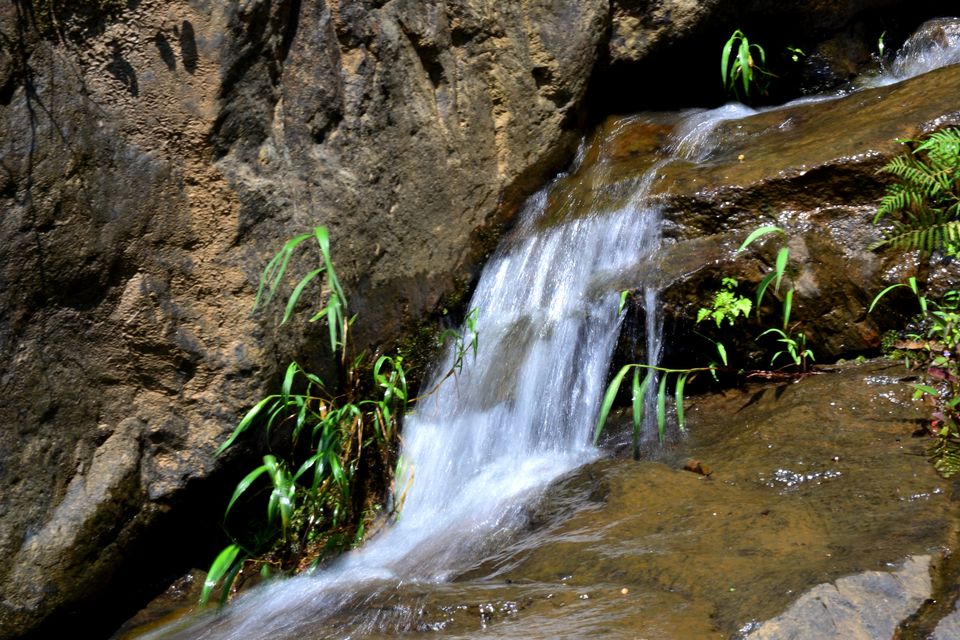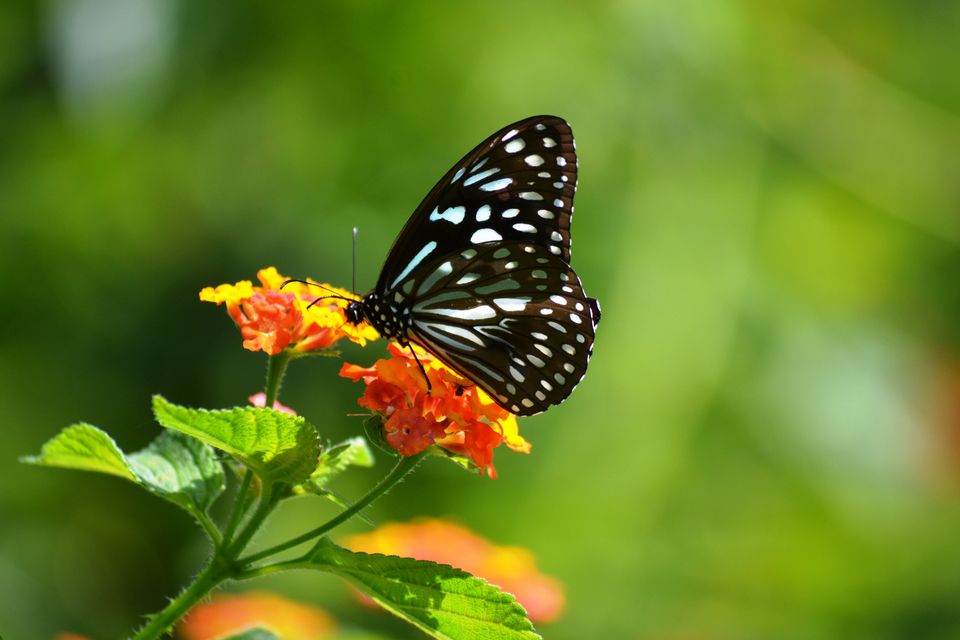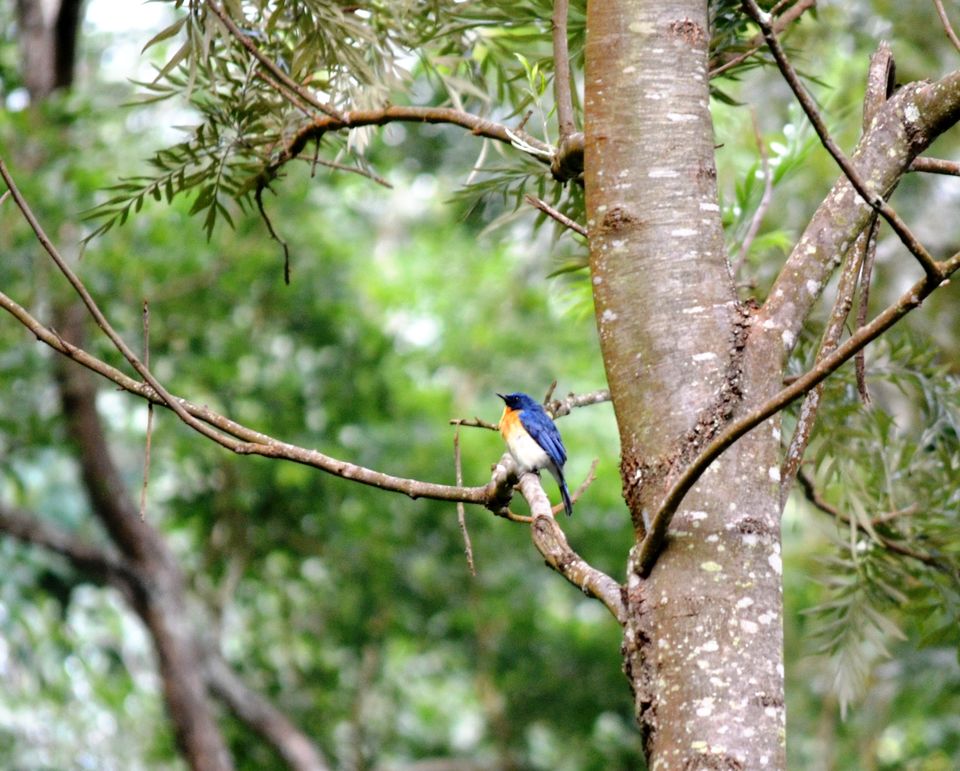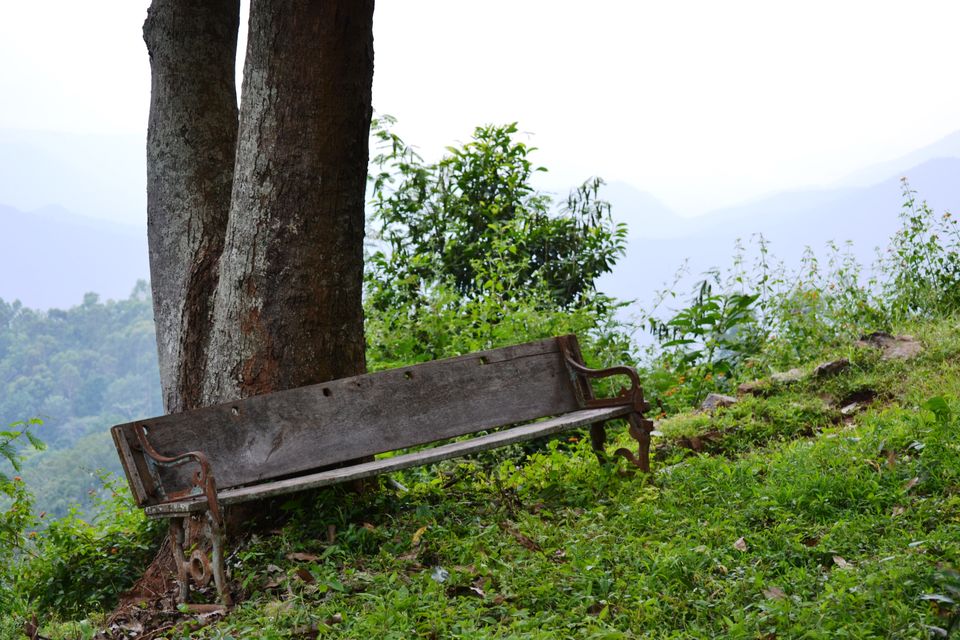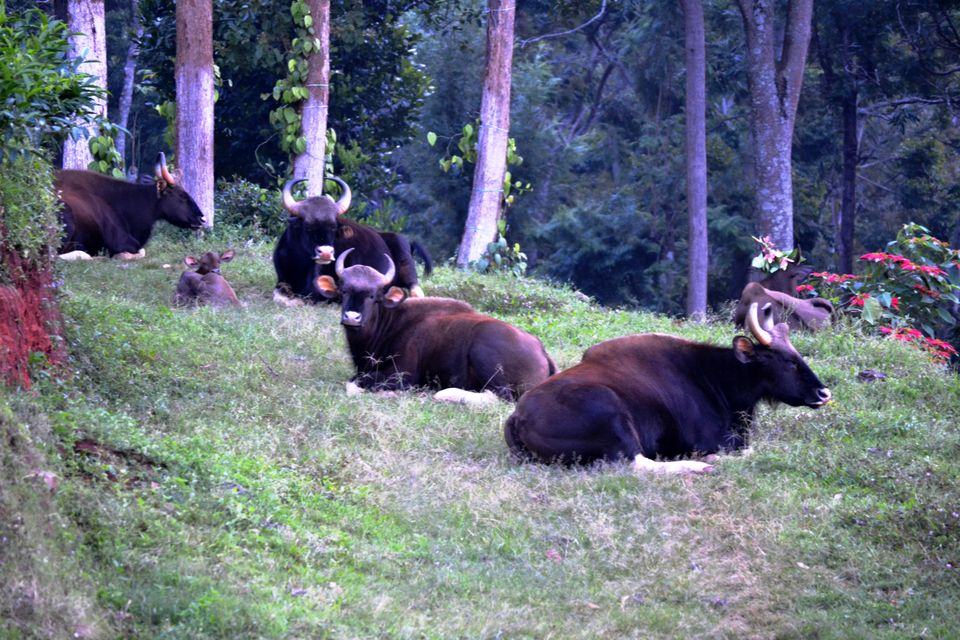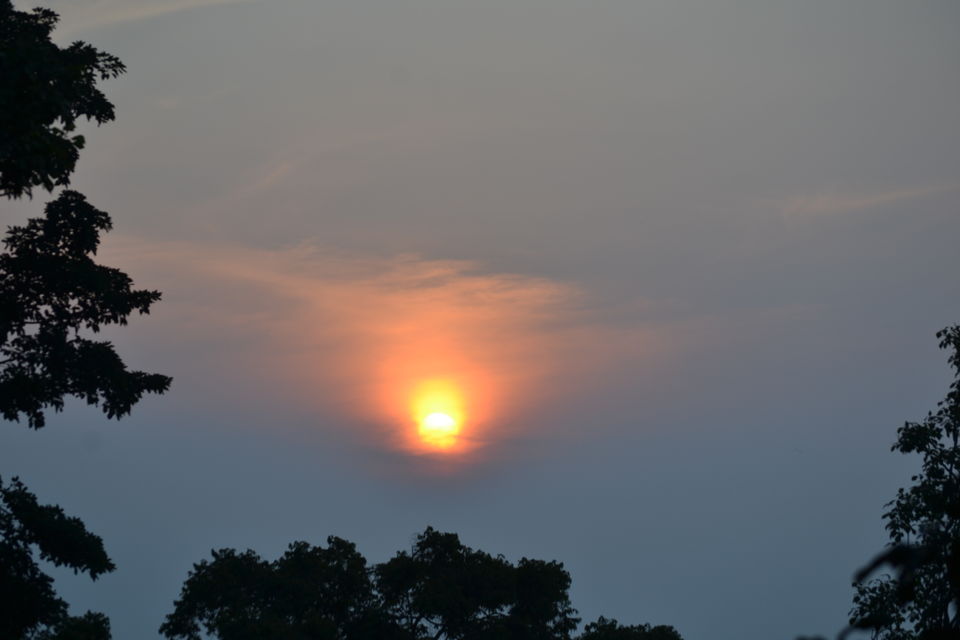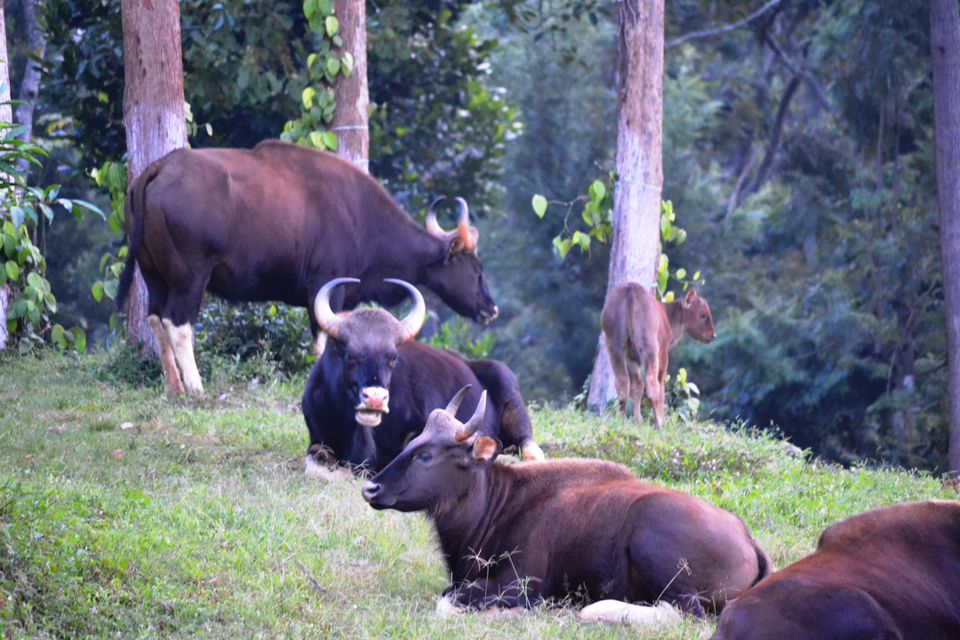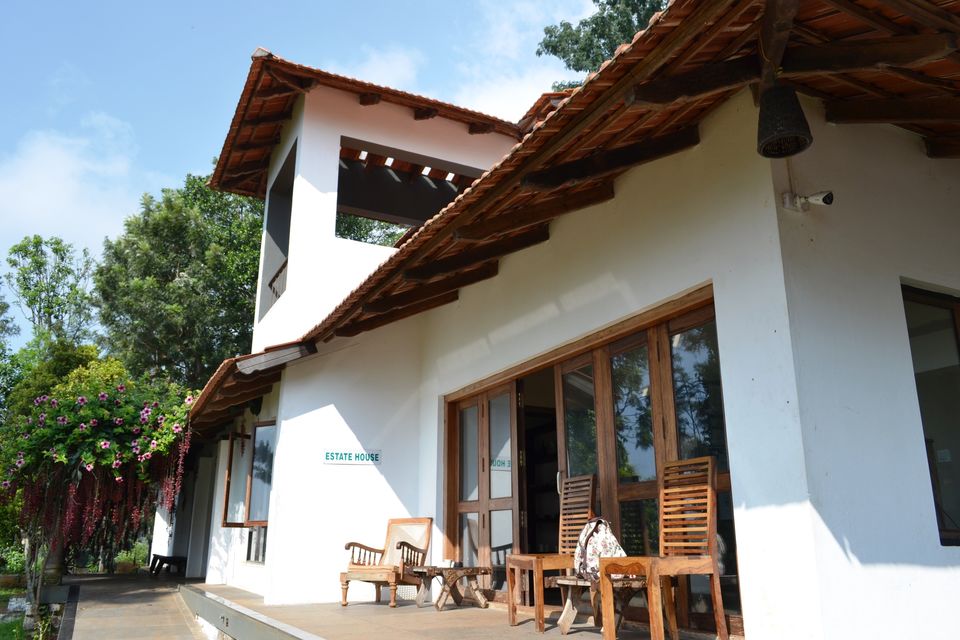 On the last day after checking out, we did a small essential tour of Coonoor, with the quintessential chocolate and tea shopping and bakery hopping and the Nilgiri Toy Train ride to Ooty. This is a must on the list if you are into trains or historical artefacts of the British empire, or just like the song Chhaiyya Chhaiyya way too much.
Sketching At O'land Plantation Stay