ABC Trip with Ghorepani Poon Hill is a ombination of most thrilling Annapurna Base Camp and popular view point Poon hill in the Himalaya with expose of cultural and rural life style. The heights point of this trek is in Annapurna Base Camp itself an elevation of 4,130 meters through the one of the best view point Poon Hill 3,210m (hence; According to the Lonely Planet Guide book "Poon Hill is top destination in Nepal for 2017") ; it is perfect place for the sunrise and sunset with amazing mountain view. According to our guest history you will easily get there without any obstacle, due to enough time to acclimatize your body.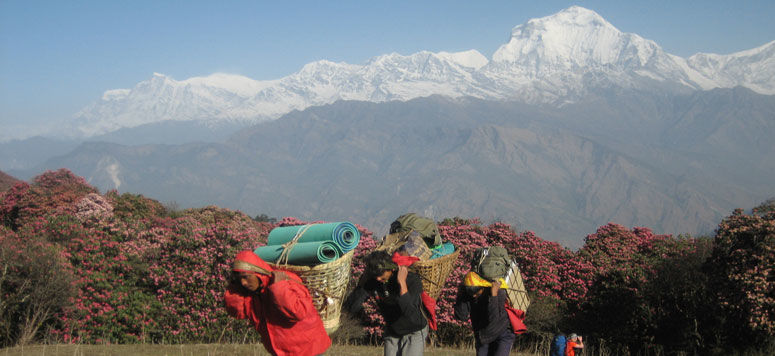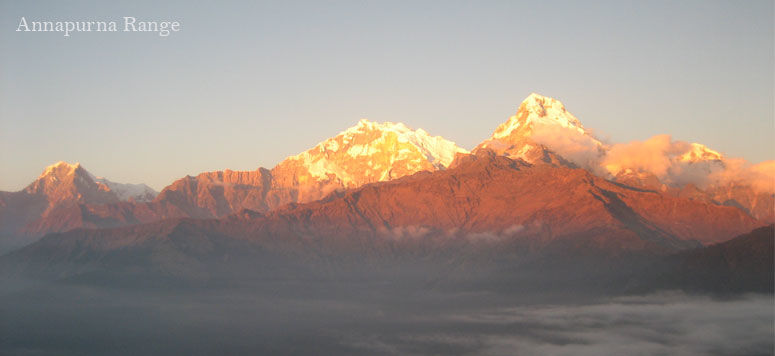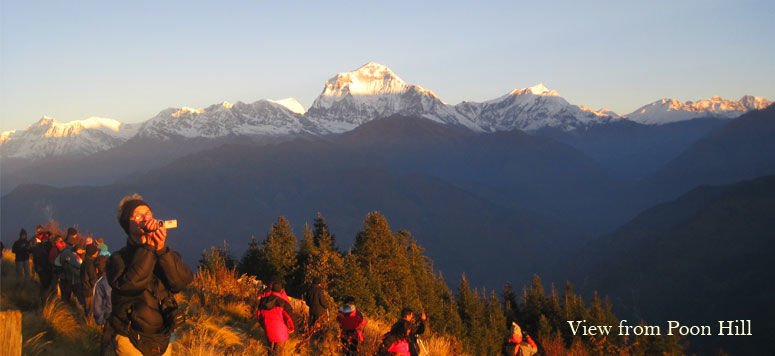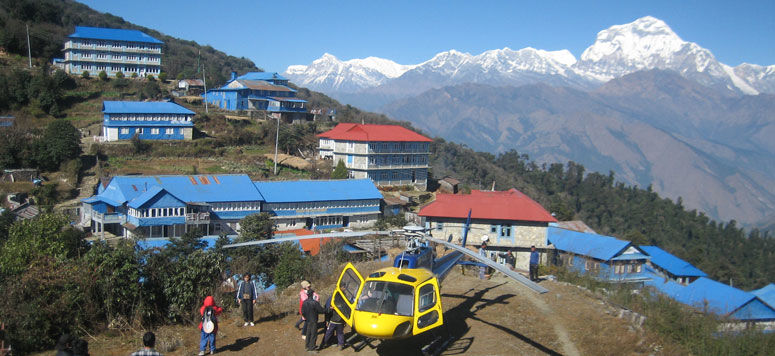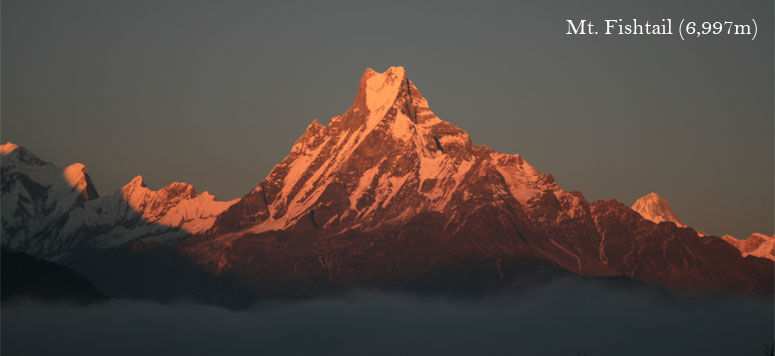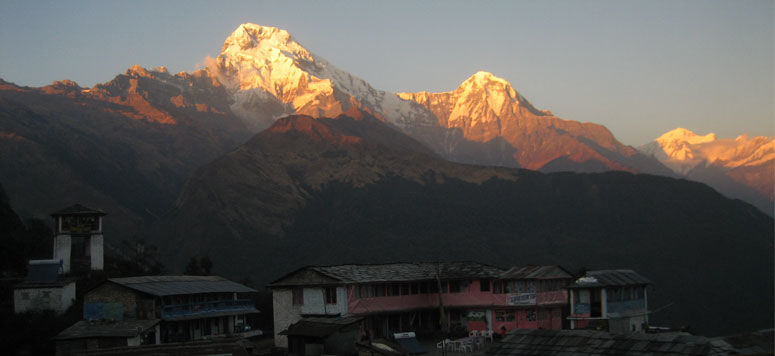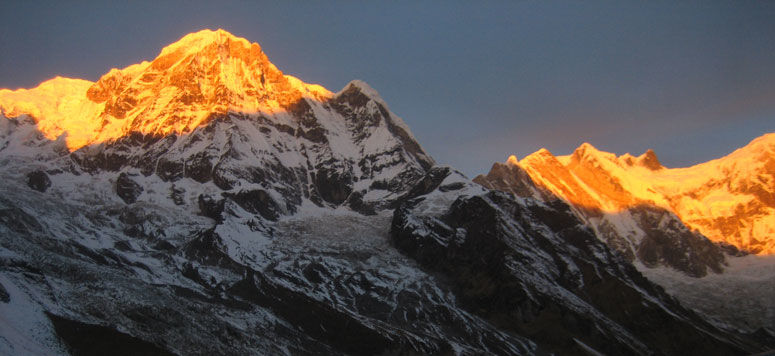 I am glad to offer you customized itinerary according to your desire, holiday period and interest with reasonable price. I would like to inform you, for ABC Trip through the Poon Hill, you need 2 different permits, which are following below:

[I] TIMS (trekkers Information Management System) Card
[II] ACAP (Annapurna Conservation Area Project) permits,
While organizing ABC to Poon Hill Trek permits, need your Nepal visa and Passport photocopy which must be validate entire trip and original passport with 4 copy of PP Size pictures each of you. It is possible organize all your permits before your Nepal arrival as well.

Regarding, porter; of course, if you are able to carry all your bags why you spend money for the porter. But you will find your trip huge difference using porters and not. Some time while you carrying your bags by own, you may miss some exclusive picture shut or cannot fully enjoy such a beautiful nature. So, I also would like recommend you, if your budgets will able to support, than it will be batter to hire a porter to fulfill you dream in real. You have great contribute to provide job for a jobless porter who are real victim of Earthquake. This will support for his family and his school children for bright future indirectly.
You can extend or make shorten the trip as you wish. We are happy to offer the services as have requested; whether it is a package or just the Guiding and porter service. I assume, you quite fit for this trek. The mountain scenery is stunting and unique live hood of Height Mountains are really interested. This trip will bond us with local people to seek their culture, tradition, belief have been centuries.
Annapurna Base camp Trek can do 08 days to above 19 days also. As you willing to ABC trip with Ghorepani Poon Hill, 14 days is good for this trek to visit popular view point Poon Hill and Ghorepani Village great. The itinerary will be following below:
13 Days ABC Trek with Poon Hill Suggested Itinerary
Day 01: Arrive at Kathmandu (1350m), transfer to the Hotel. & trek preparation and permit paper work day.
Day 02: Drive Kathmandu to Pokhara (950m) – 6 to 7 hours
Day 03: Drive to Nayapul (1010m) – 1: 45 hours and trek to Tikhedunga (1570meters) - 3 hours
Day 04: Trek Tikhedhunga to Ghorepani (2840m) -5 to 6 hours
Day 05: Hike up Ghorepani to Poon Hill (3210m) - 45 minutes, to Tadapani (2520m) – 4 to 5 hours
Day 06: Trek Tadapani to Chommrong (2140m) - 4 to 5 hours
Day 07: Trek Chommrong to Dovan (2500m) - 5 to 6 hours
Day 08: Trek Dovan to Deurali (3200m) - 4 to 5 hours
Day 09: Trek Deurali to Annapurna Base Camp (4130m) - 4 to 5 hrs, via Machhapuchre Base Camp (3700m)
Day10: Trek back Annapurna Base Camp to Bamboo (2345m) -5 to 6 hours
Day 11: Trek Bamboo to Jhinu Danda (hot spring) (1780m) - 4 to 5 hours
Day 12: Trek Jhinu Danda to Siwa (1230m)/ Nayapul – 3 to 4 hrs, drive to Pokhara (950m) 2 ½ to 3 hrs
Day 13: Drive back to Kathmandu early in the morning by Tourist Bus - 6 to 7 hours.
Day 13: then your own & home destination.
Note: (if you wish to make the changes during the trek, you can also discuss about this with your Guide. The itinerary is quite flexible.)
Our Services Includes:
* All comfortable Lodge, Breakfast, Lunch, Dinner, tea, coffee in a cup every meal, entire trekking.
* Transportation of Guide from Kathmandu to Pokhara and Pokhara to Kathmandu by comfort Tourist Bus.
* Transportation of all of yours from Kathmandu to Pokhara and Pokhara to Kathmandu by comfort Tourist Bus.
* All transportation from Pokhara to Nayapul (trip begin point) and Nayapul (Trek ending point) to Pokhara by private Taxi.
* TIMS Cards (Trekkers Information Management System)
* Trekking Permit ACAP (Annapurna Conservation Area Project)
* Trekking equipments (down jackets, sleeping bag, Duffle Bag etc.) during the trekking if you needed.
* Nepal Mother House T-shirt and Appreciation Card of Mount Annapurna Base Camp Trip.
* Government license holder experience local a Guide his/her charge (food, accommodation, salary)
* Porter (between every 2 person basis) Max.20-25 kg. Plus their food, accommodation, salary, insurance..
* A Guide insurance for happy journey.
* Star category 2+ 3 Nights accommodation in Pokhara and Kathmandu (International Hotel) twin bed sharing with BB Plan.
Our Services Excludes:
*Expenses (hard and Cold drinks; cola, fanta, sprite and mineral water, desert.
*Meals in Kathmandu and Pokhara and entire Trip.
*Tipping for Guide and Porters, yours meals at Kathmandu.
* Donation and Monastery entrance fee, Hot Shower during Trek and other things.
*Travel and Rescue Insurance (compulsory).
* Shopping, souvenirs or gift.
*Personal mountaineering gears.
* Optional trips and sightseeing if extend.
*International airfare and airport visa easily upon your arrival at Tribhuwan International Airport Kathmandu for 60 days from date of issue. You will require 2 passport size photos.
Should you have any questions about the itinerary and price, or if you need any further information, please don't hesitate to contact us. I will do my best to help.