It is a perfect example for defining a Rajputana culture in Rajasthan. Abheda Mahal, according to the named "after abheda, in local language it means abhyaaranya" (park). This name is due to its location it is situated 8 km outside the kota city and this area was jungle; in 1346 AD, however,surrounding environment seems to be covered with a forest and outskirt and countryside location that's why it has known as abheda … The Maharaja Dheer Deh had it cleared and got an artificial water tank created. Several centuries later, probably in the 18th century, the mahal was built at bank of that pond or watertank. During the 1800s, the watertank was home to a large number of crocodiles that had been trained to come out of the water on to the bank and 'entertain' visitors.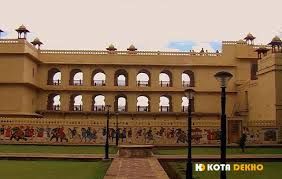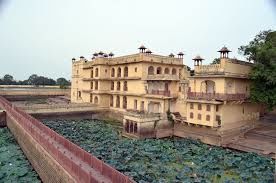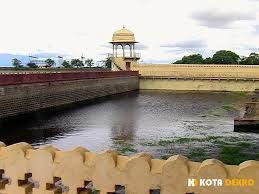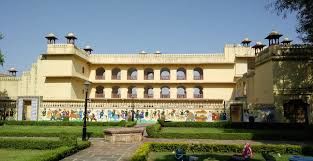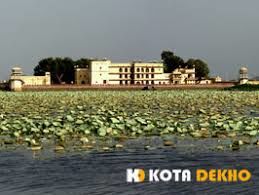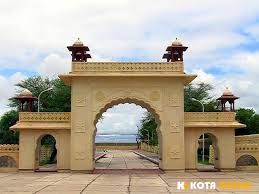 The gateway, we entered there is garden, divided into certain plots , bordered with flowering shrubs and with large trees dotting the garden. it is increases its beauty as a natural and eco-friendly show. Wall was decorated with huge colourful murals depicting Rajasthani warriors in procession, with horses and elephants and it reflects a pure Rajasthani culture or we can say it depicts a high Rajputana culture. A couple of doorways led into an adjacent plot of land, on which stands the three-storied pavilion that overlooks the water tank. The pavilion is painted cream,and red sandstone railings. On the land side, a strip of grass and a small ancient well that is now home turtles and it has some pilgrimage values. On the water side, it is has a square pool, with paved walkways and benches a section of the tank. Beyond, pool, lie there is the main stretch of water – lots of fish here, and dragonflies buzzing about, iridescent in the sunshine. The lotuses flowering in it, rather dirty and scummy.it is best chilling destination as a historic visit and it has great architecture value, little picnic in the garden.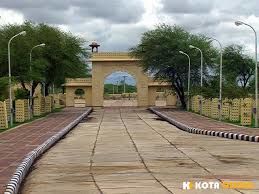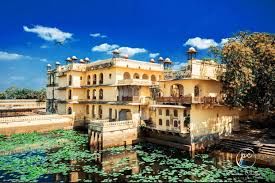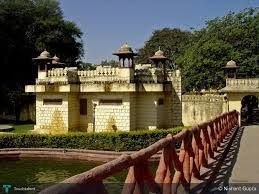 Entry Fee – 10 rs/-
Timings : 10 AM TO 7PM ( MONDAY CLOSED)
HOW TO REACH….
Address: nanta Kota, Rajasthan 323021
Nearest airport : kota airport (10 km away)
Nearest railway station : kota junction (12 km away)
Easily taxis, auto rickshaws available to reach here.. for another best spot in kota city …click it Garadia Mahadev : A Hidden Natural beauty
Seven wonders park : best weekend destination in kota city
instagram _mayank_012
Image Credits…Google