The first day I generally count from the day I started journey for the destination. We started at arround 8 pm. We took bus from Tumkur bus stand which is near city railway station in Tumkur. The bus fare was around 600 per person. this is one easiest and cheapest means of communication but it is little congested too. Since, I took the state run bus and it was the month of  summer so, I really didn't enjoy the journey. It took arround 9hr 15 min to reach Dandeli.At 5 :30 in the morning had some tea and then went for Sleep. We started for the Kali river bank by 9 am.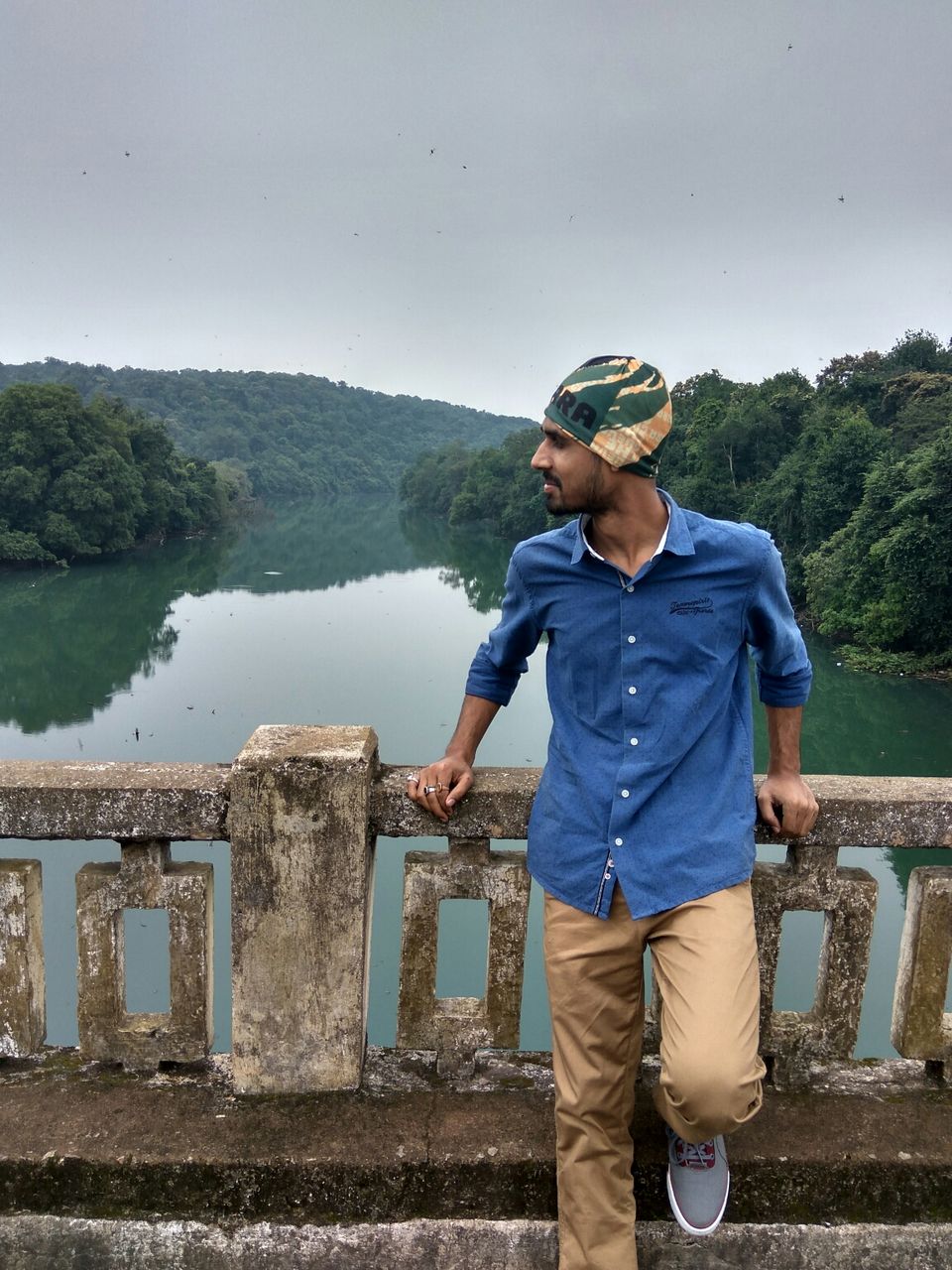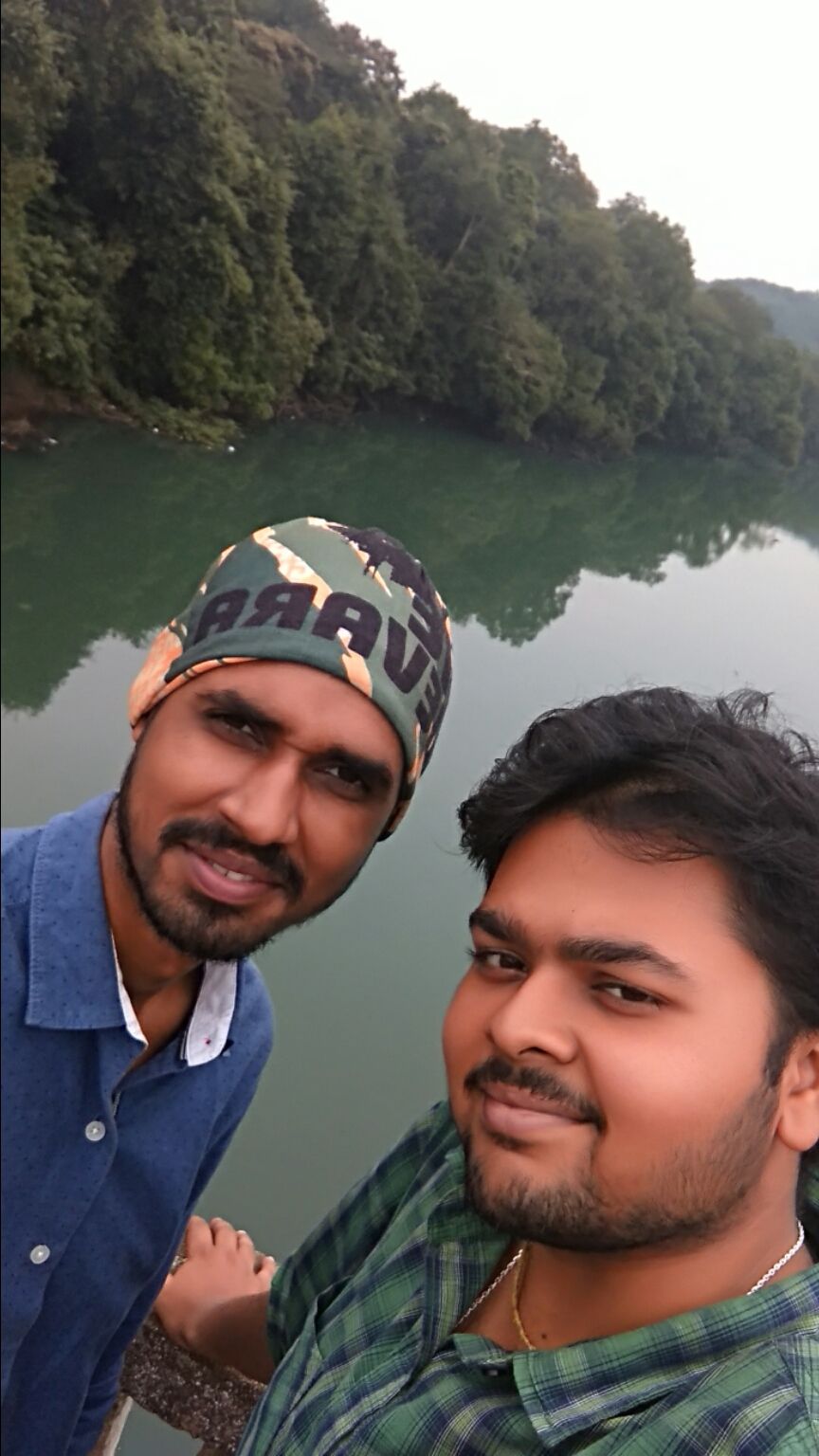 We booked a mini jeep from Dandeli hotel as we were staying a little away from resort and river Kali. In mid of our journey to spot where water sport and river rafting was  a being held we stopped on a bridge built on Kali river. The river was full of water and it look so beautiful from the bridge I can't tell you in words both the bank was surrounded by dense forest. And even the roads we came from was running between lush green forest. Finally after travelling for a little more time we reached the destination of water sports. And the real thrill start from this place. One thing I will tell you the sports are held at different points on the bank of Dandeli river so you first talk with what type of sports they will allow you to carry on. At some point river rafting is not allowed.
Other sports include river crossing, kayaking, jacuzzi, boating, swimming.
I tried all water sports excluding river crossing as it was not available during that time. First we went for kayaking and it was like fun as we we were so many people so we were like competing against each other. Then we went for jacuzzi for jacuzzi they will take you on boat to other side of river and then in between two big rocks water will keep rushing like hell the fun is unlimited that was one my best experience in Dandeli.
After jacuzzi we came out of water had shower. And then had lunch in nearby  restaurant.in the evening at arround 4 pm we we went for river rafting in kali. At one point of time I was like I will not go as the water was like big waves in ocean. Finally I went and the joy, fear , enjoyment turned into a beautiful experience.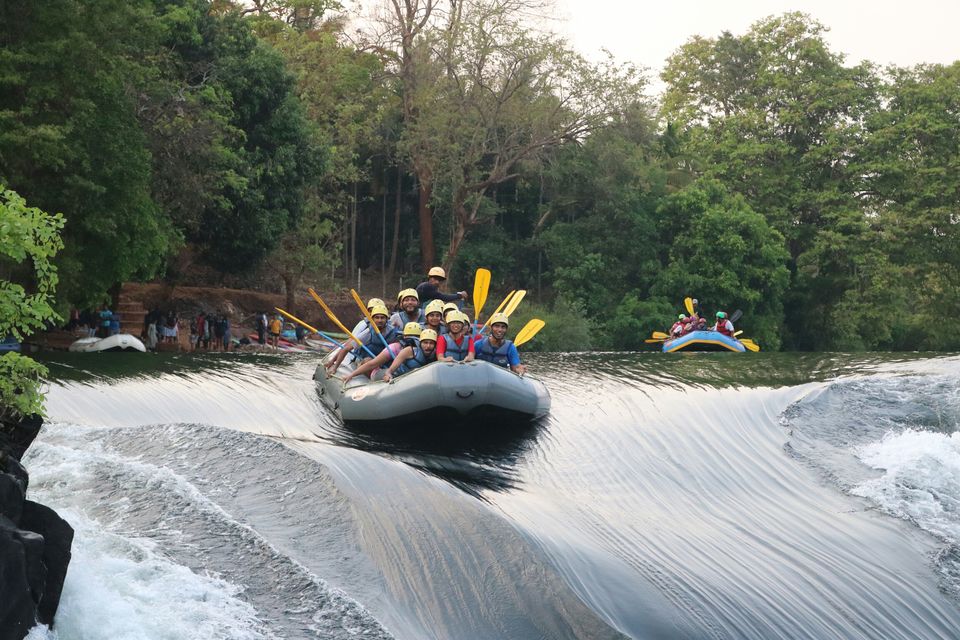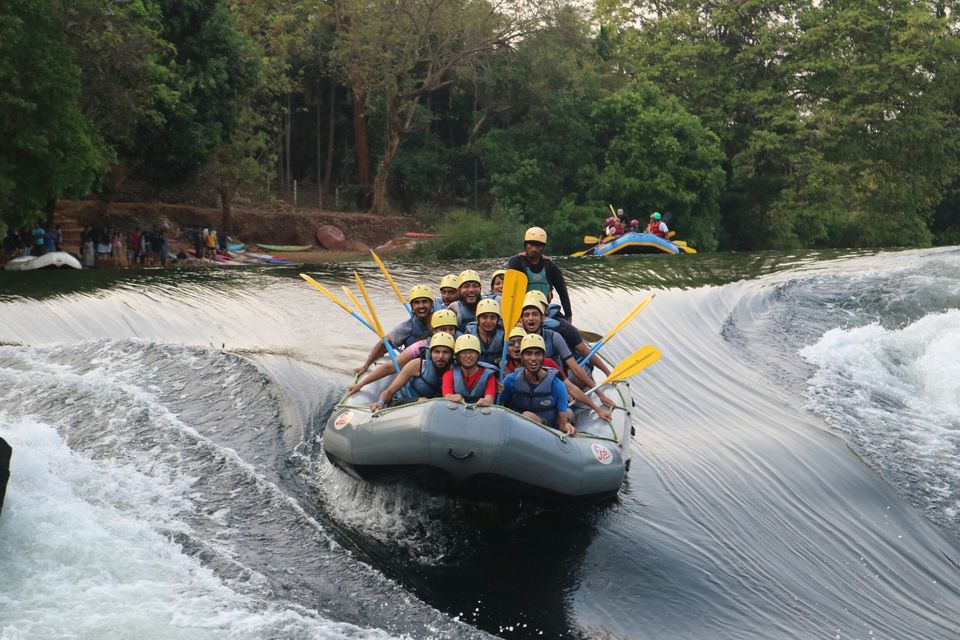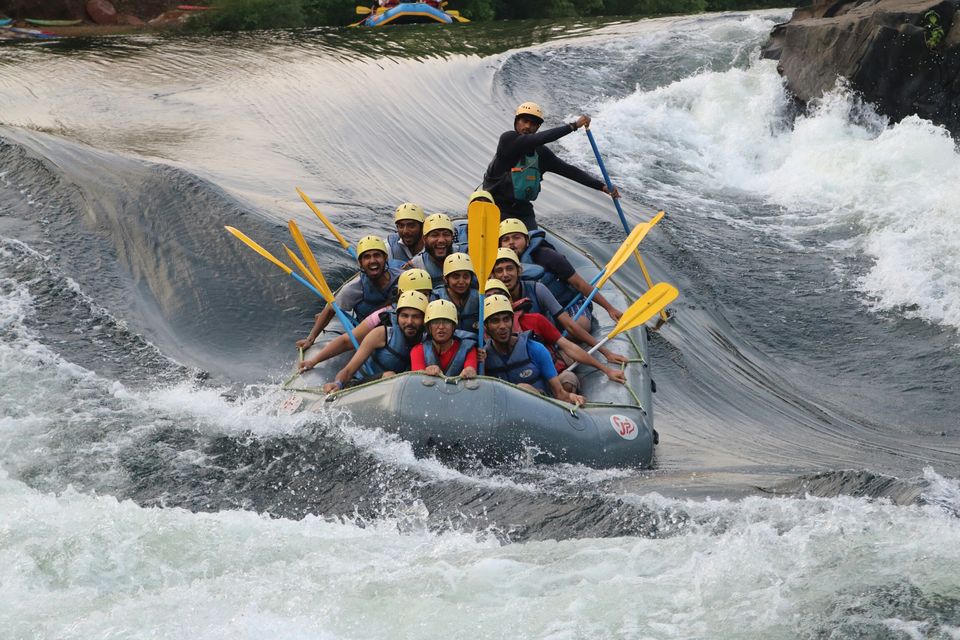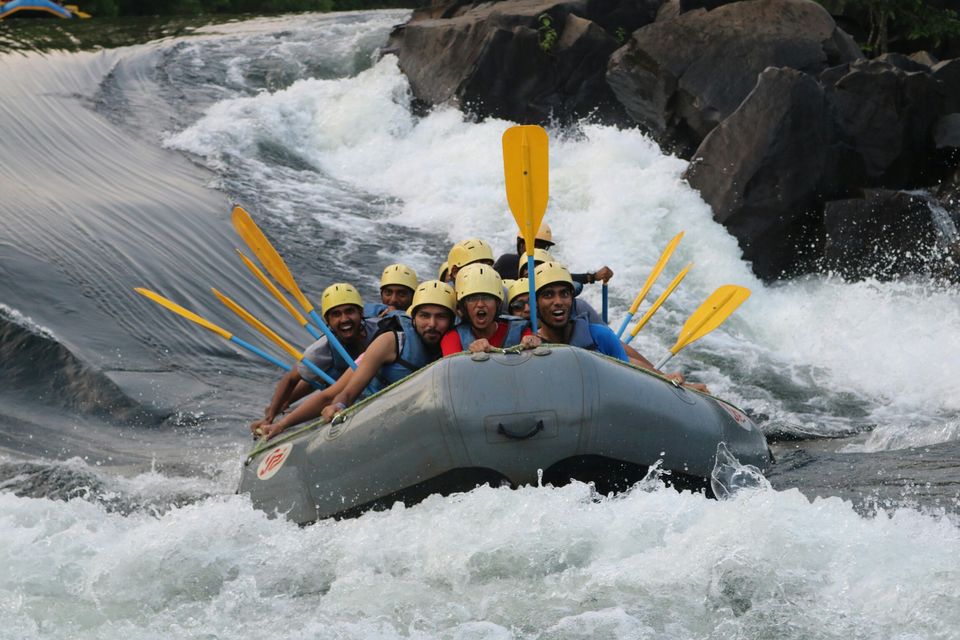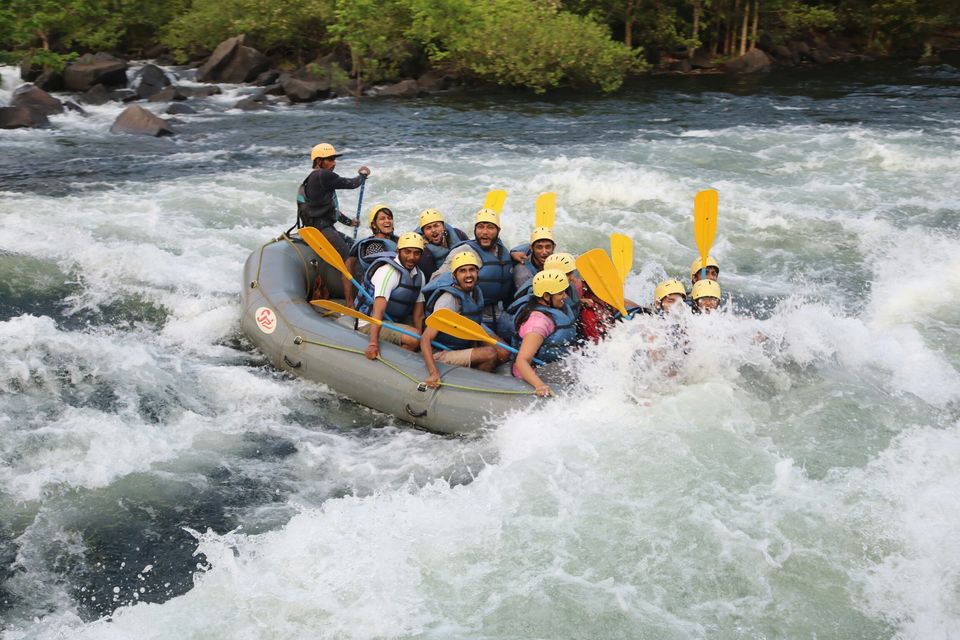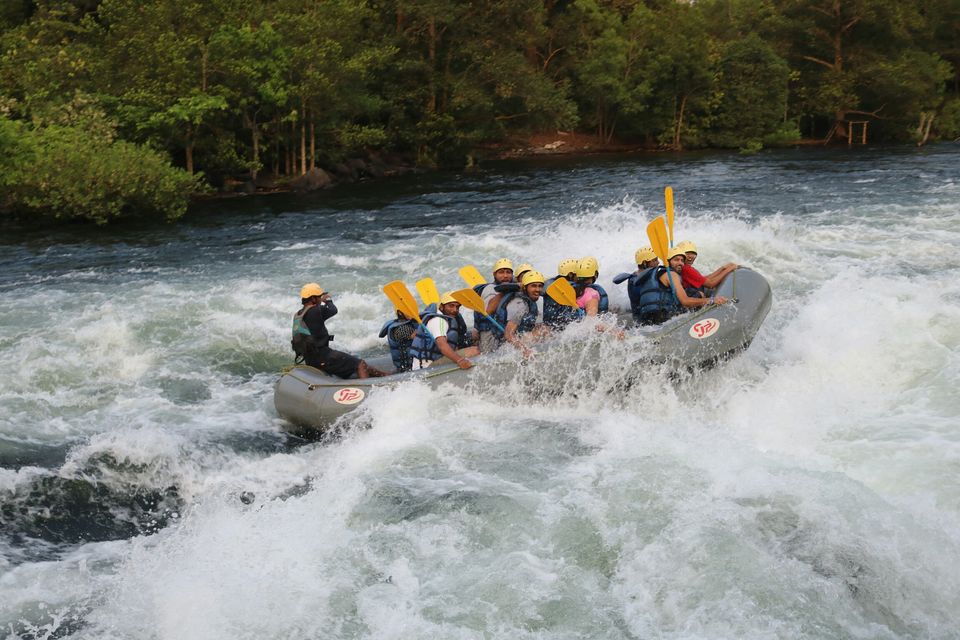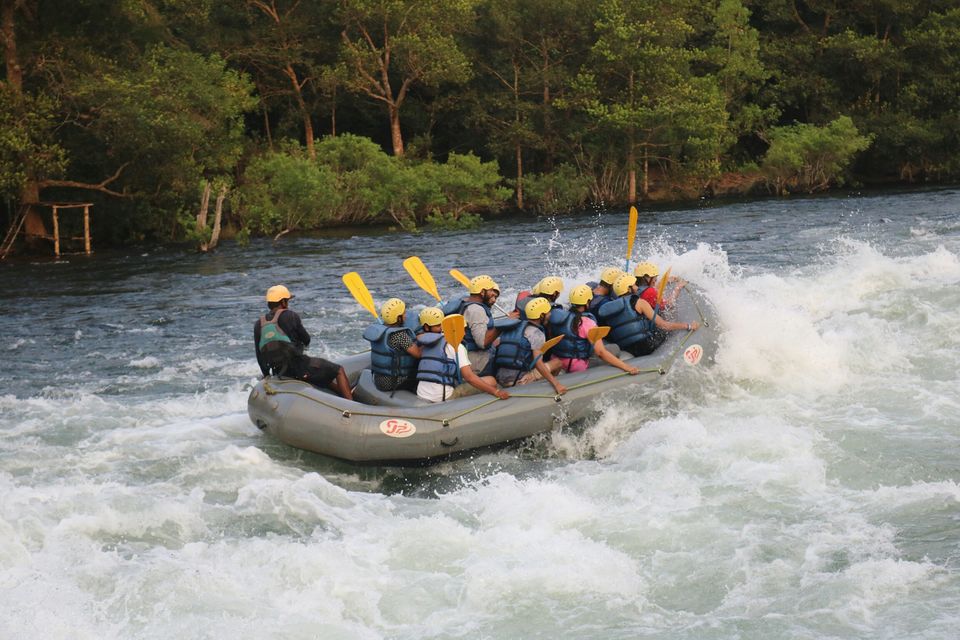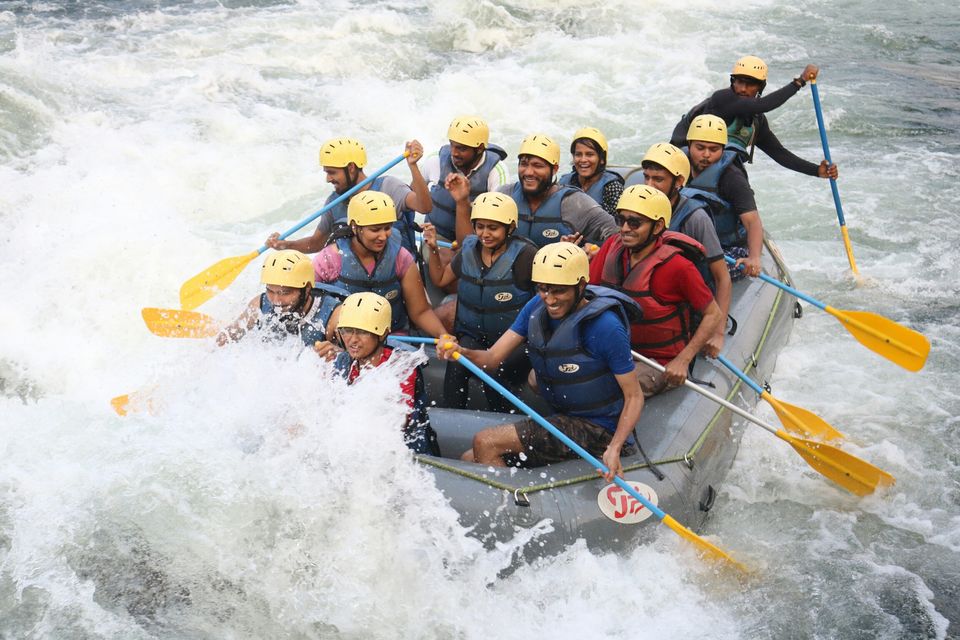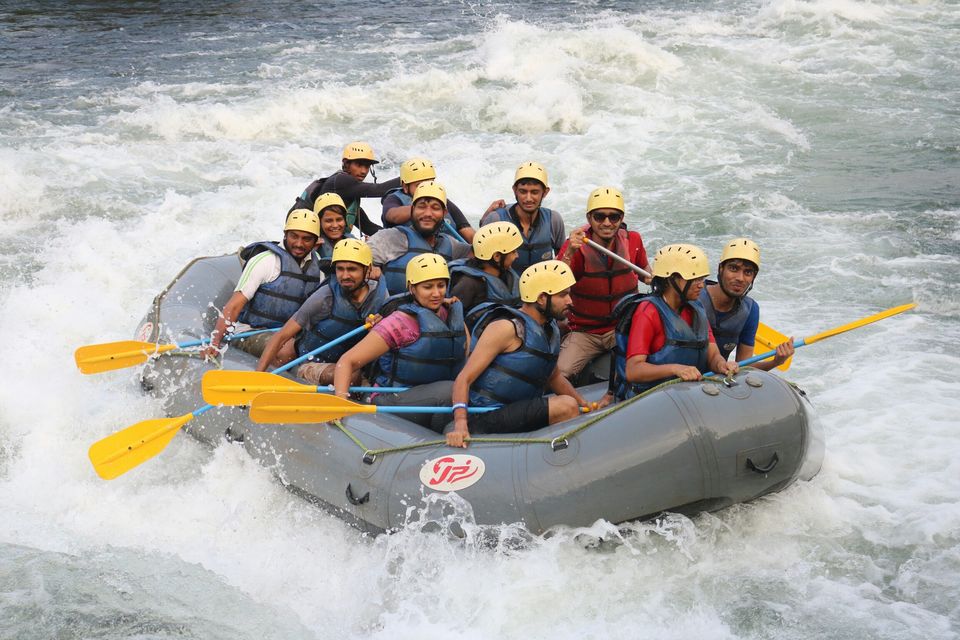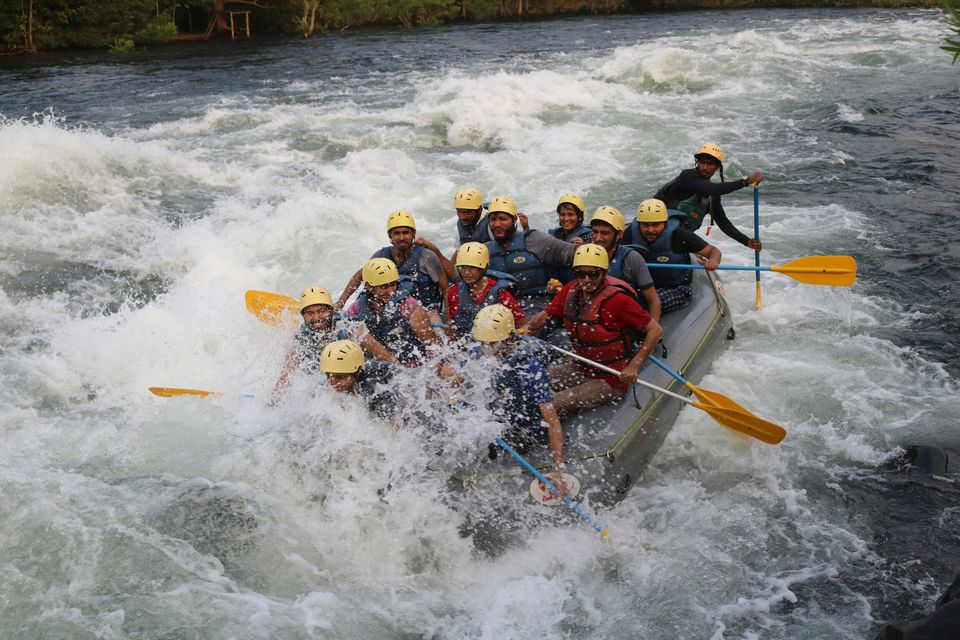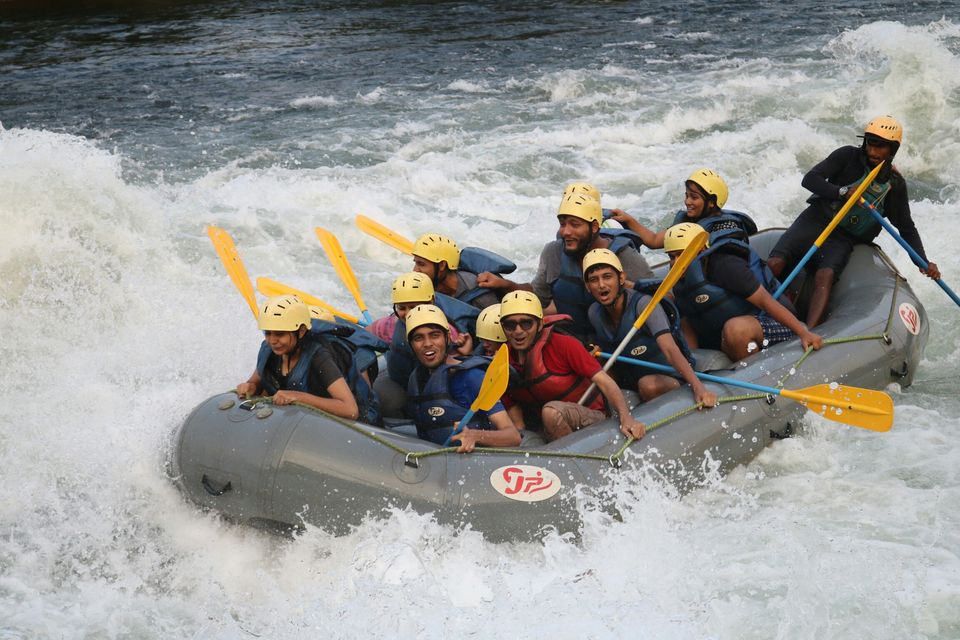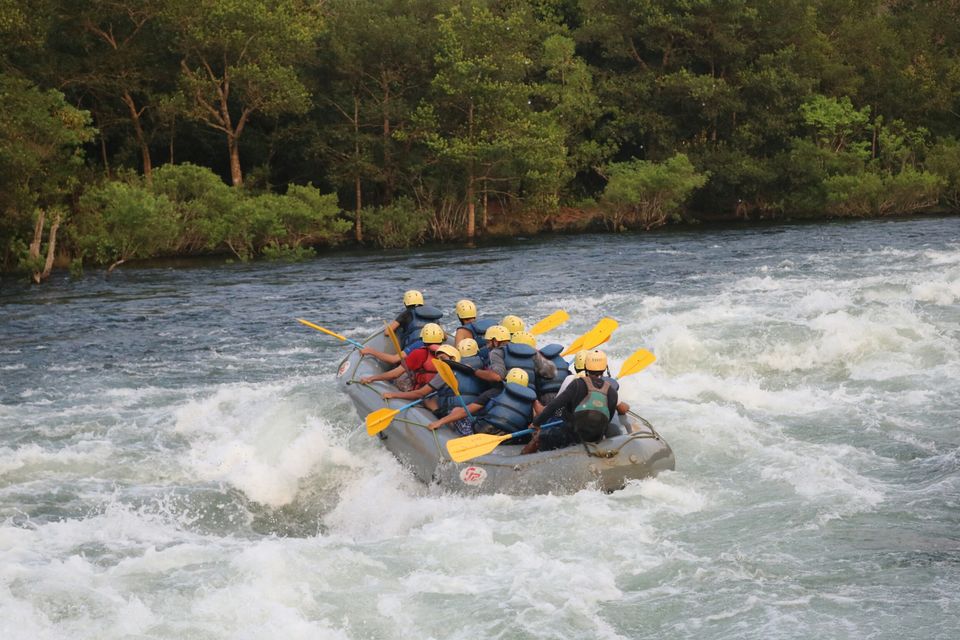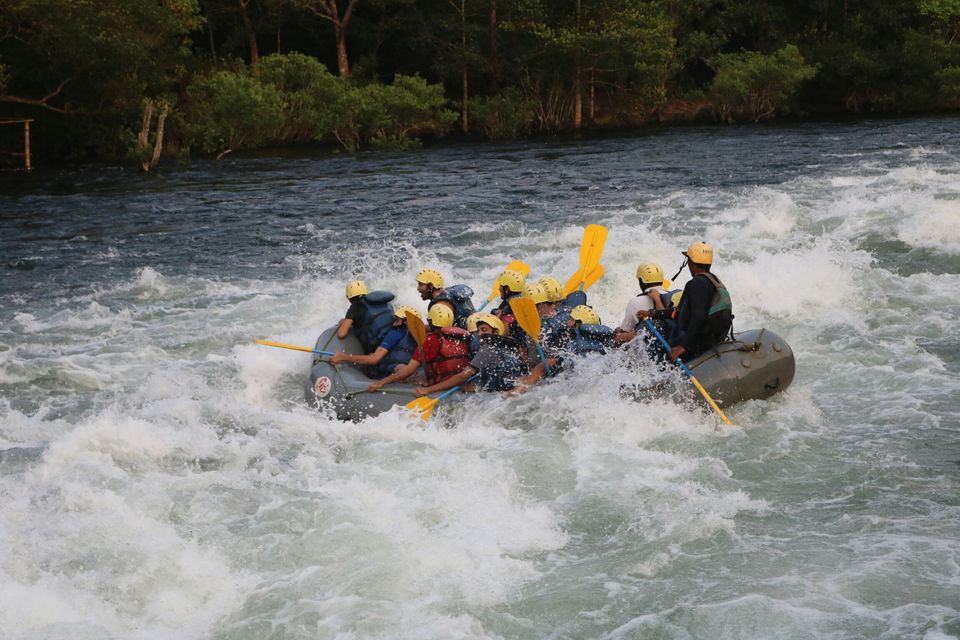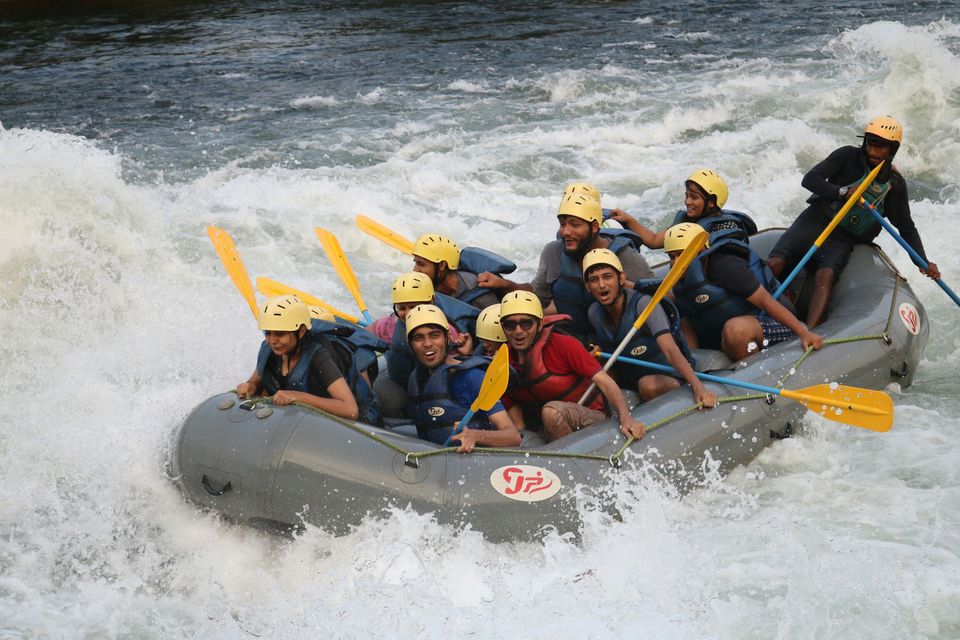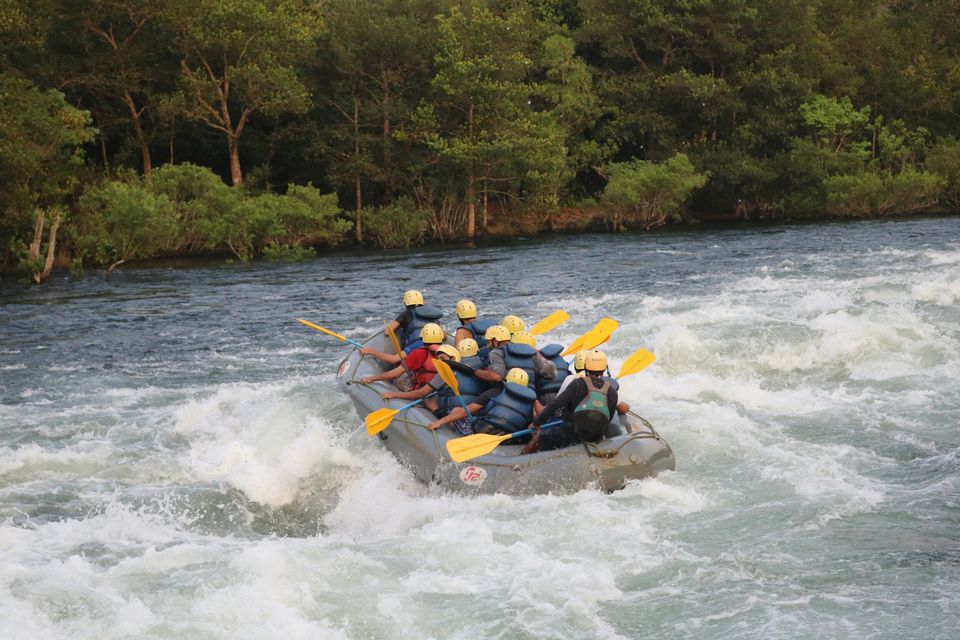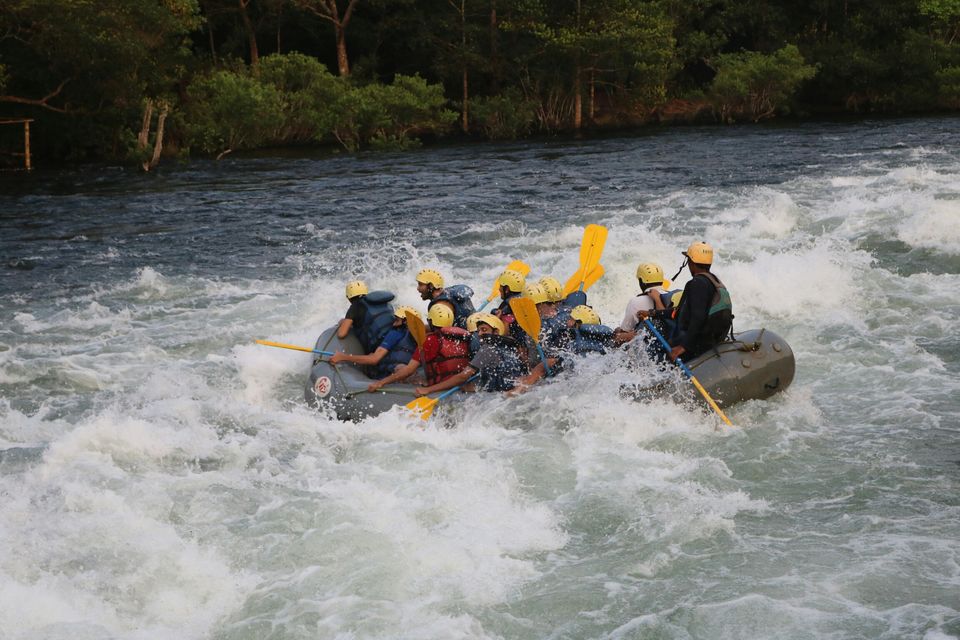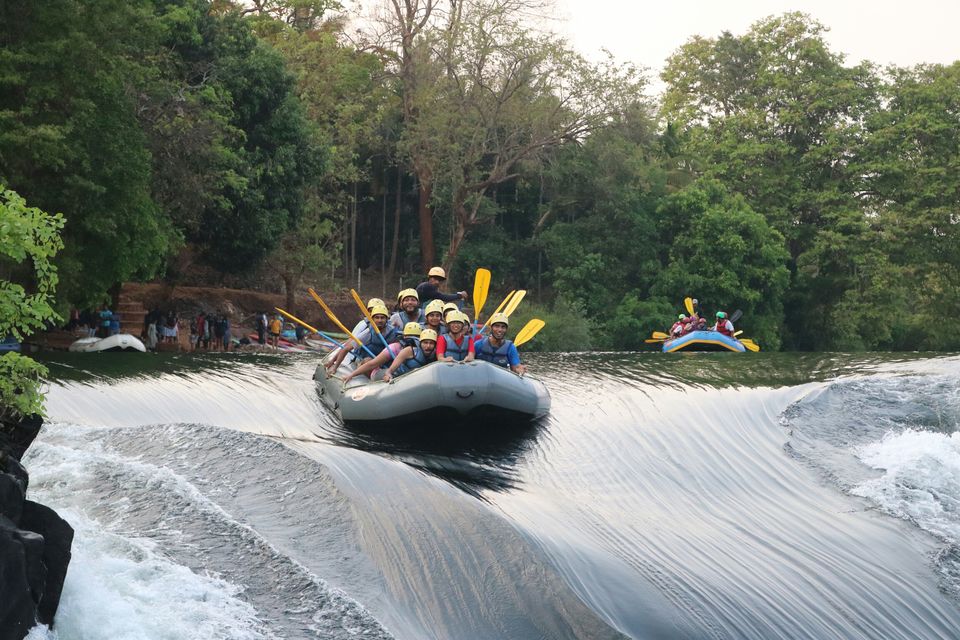 We returned back to hotel the same day in night but you can stay there also in resort and hotels available. the next time I went stayed there a little longer we enjoyed bonfire, danced and played. It was like awesome experience.
Visit once you will be thrilled.
Transport: Bus, Train
From Bangalore also buses will be available.
Bus : 9hr  15 min from Tumkur
Fare :600
Train: 17 hr
Fare: 1077
Roads are awesome , place is peaceful, you will get everything of daily needs.