Abu Dhabi is a luxurious metropolis with flair of traditional values combined with the modernism of 21st century. It is the largest of the seven Emirates and referred to as a shopperês paradise. The city is dotted with some of the worldês best modern and historic architecture making it a must visit destination.¾
One of the richest cities of the world, Abu Dhabi is a perfect example of modern Gulf oil-city evolved from being a fishing village in about half a century. With its rich past tracing back to 3000 B.C., Abu Dhabi, unlike Dubai has preserved its distinct Arabian culture amid all glitz and shimmer. Nestled on a T-shaped island, the place is a federal capital city of U.A.E with all kinds of modern amenities and architecture. The desert city is also home to some of the most beautiful mosques and rustic old towns sprinkled with dust displaying its desert-trader past. A stroll in the city centre and along the picturesque corniche with its friendly beaches and lavish promenade are worth a visit. From well-preserved historic sites and religious centres to modern office buildings and high-end shopping mall, opulent restaurants and insanely priced hotels, Abu Dhabi caters to all kind of tourists
Best 5 Place to visit in dubai
Ferrari World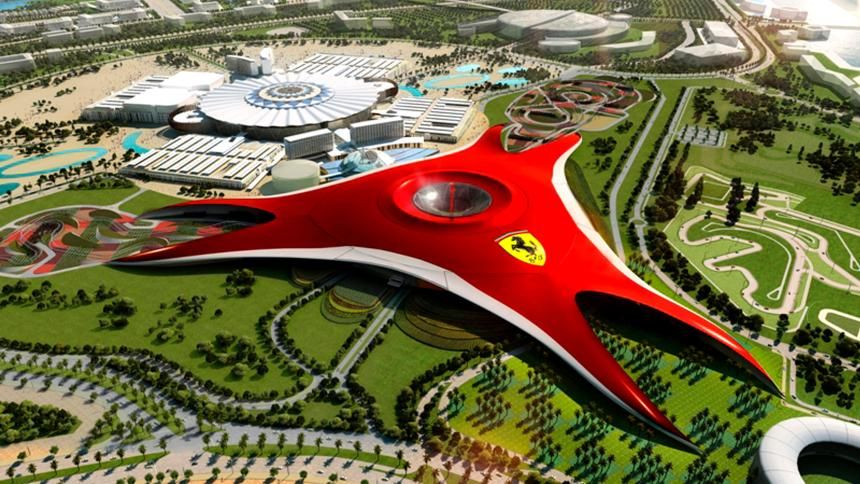 Ferrari World is a Ferrari inspired theme park offering adrenaline-pumping experiences to its visitors with its unique concept of rides.
Located on Yas Island, Ferrari World is the worldÍs first Ferrari branded park comprising of various Ferrari motivated rides and attractions. It is also the largest indoor theme park wit biggest Ferrari store along with an array of authentic Italian eating joint options. Ferrari World caters to all kinds and age of visitors offering a unique experience for life.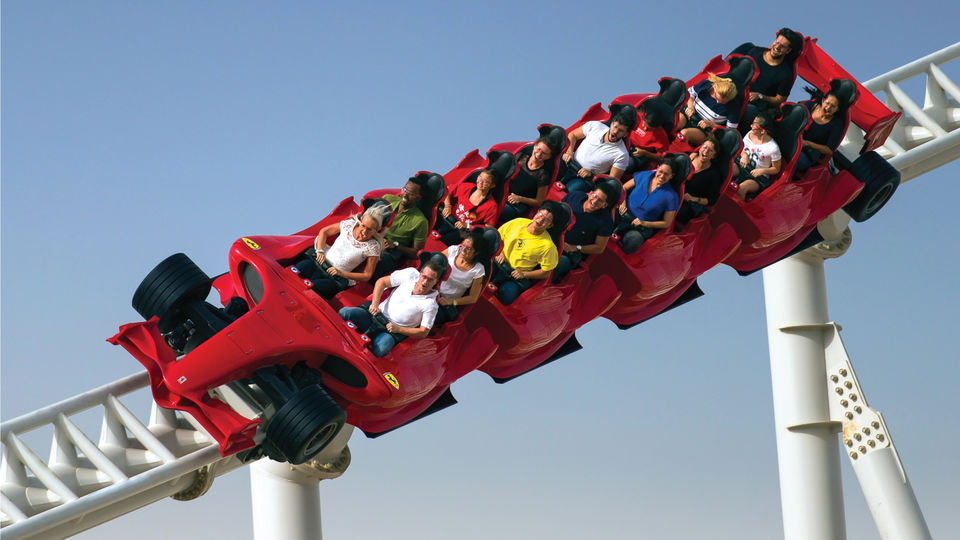 Liwa Oasis
The Liwa Oasis is a 100 km long crescent shaped oasis situated 220 km north of Abu Dhabi island on the northern edge of Saudi Arabia's Empty Quarter (the Ruba' Al Khali). The oasis is one of the most important farming and pasture production regions of the UAE, making it an important part of the country, especially integral to UAE's rural culture. For locals, it is the southernmost settlement of Abu Dhabi. The desert life you get to see at this unique oasis is completely authentic and very immersive.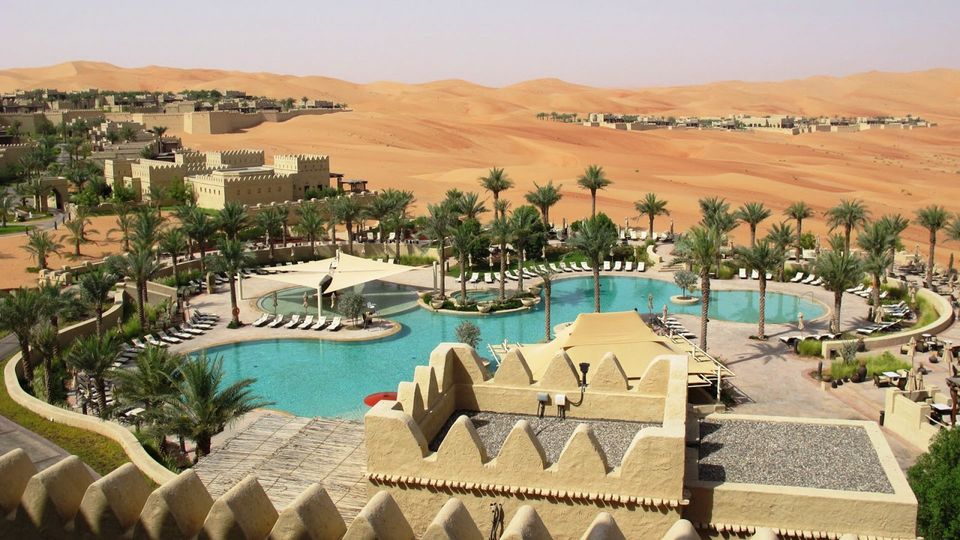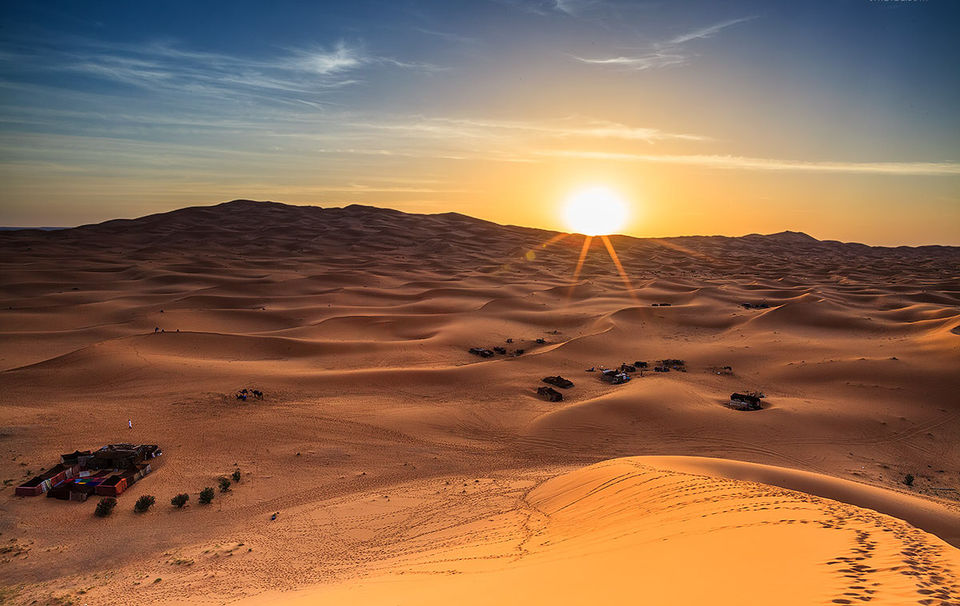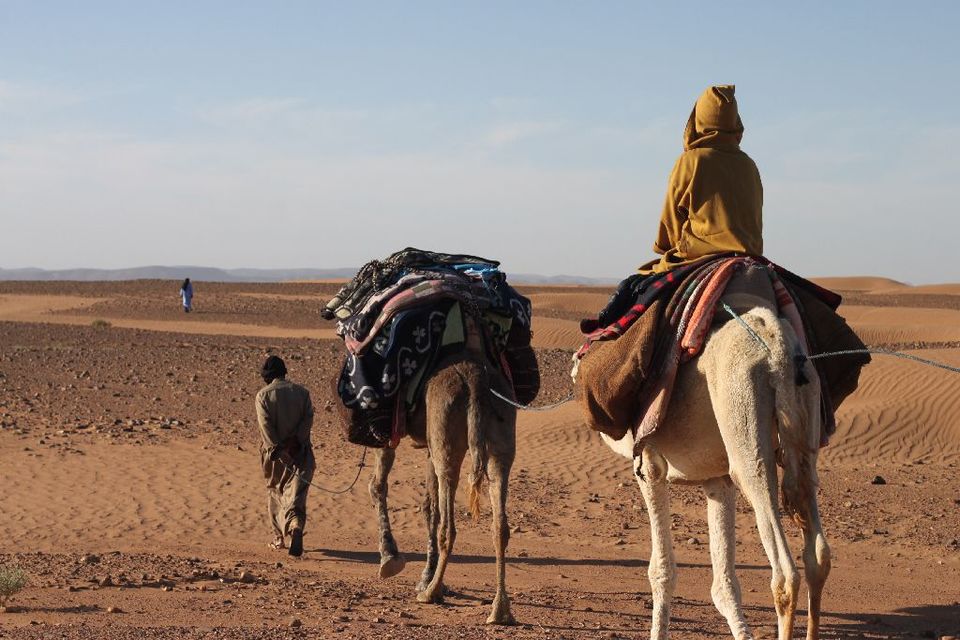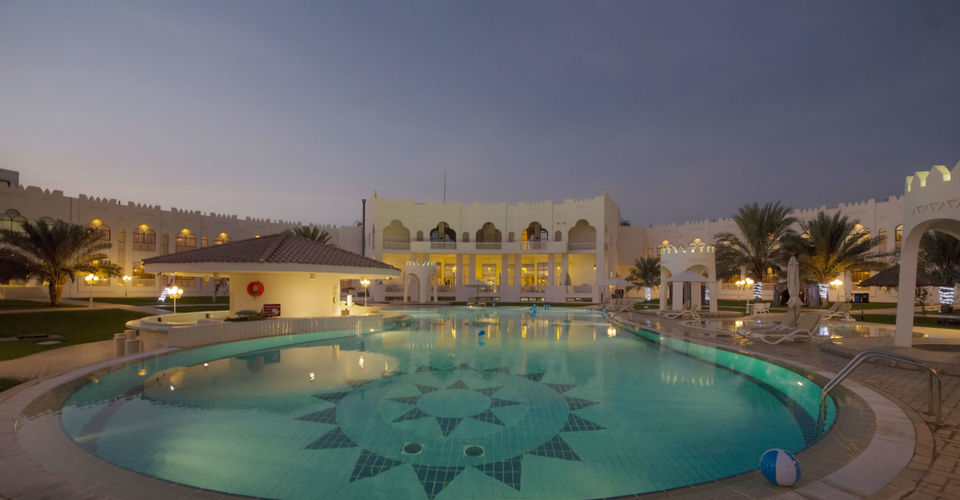 Sheikh Zayed Grand Mosque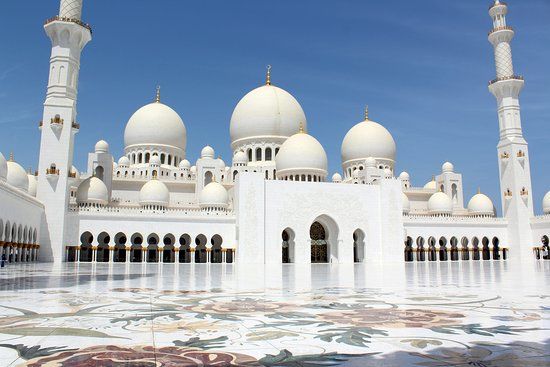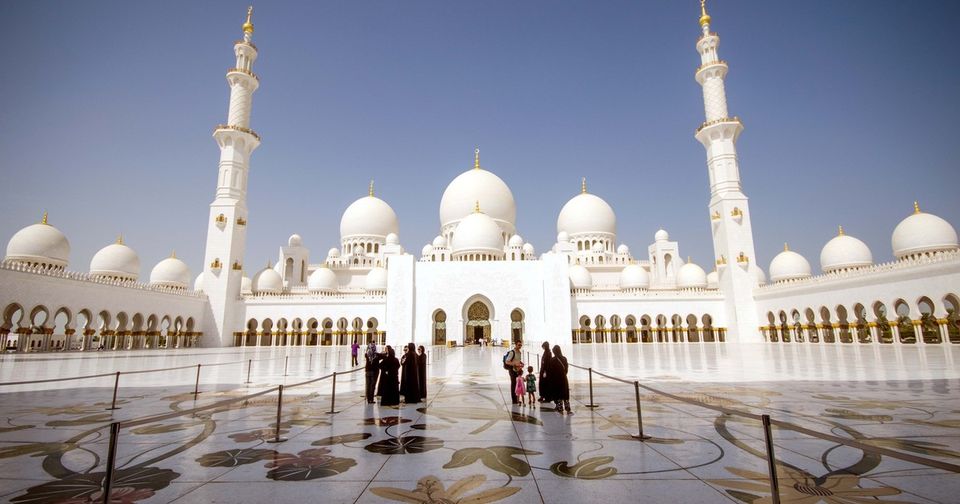 A majestic structure nestled amid skilfully manicured gardens; Sheikh Zayed Grand Mosque serves as an impressive landmark to the beautiful city of Abu Dhabi.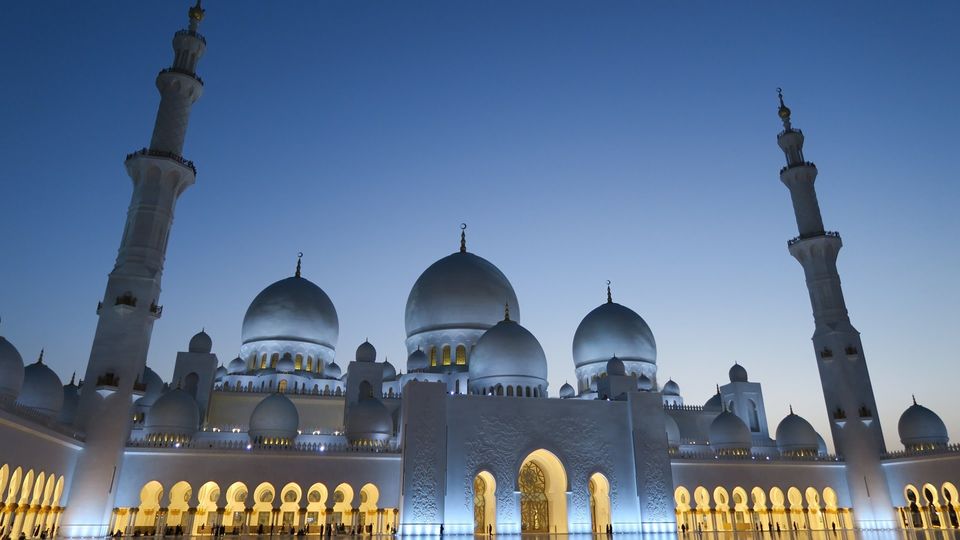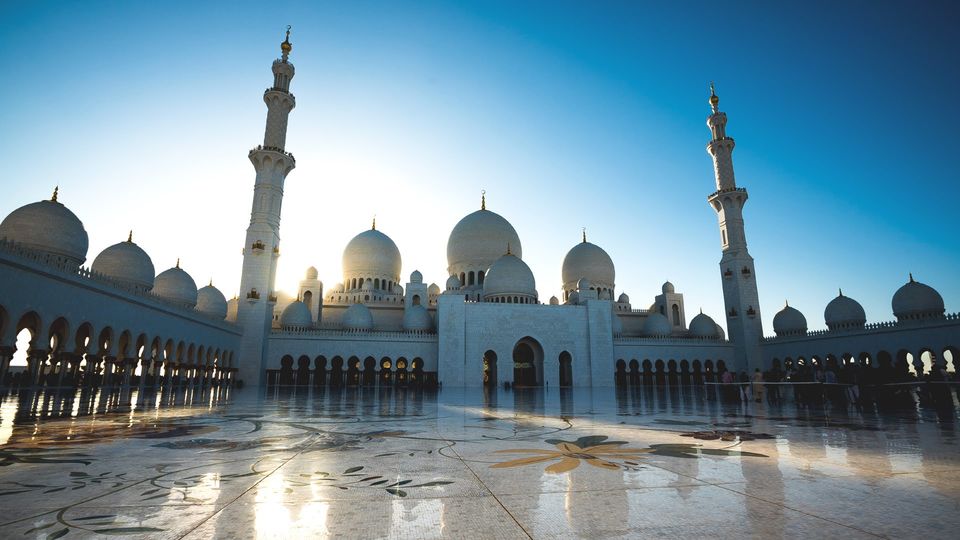 Sheikh Zayed Grand Mosque is one of the largest mosques in the world giving its visitors a grand welcome to the city of Abu Dhabi. This marvel of modern Islamic architecture was built by Sheikh Zayed Bin Sultan Al Nahyan in the remembrance of his father. This admiring structure comprises of 82 domes and created with some 100,000 tons of white Greek and Macedonian marble with its dazzling effect visible even from each of the bridges joining Abu Dhabi to the mainland.
The Emirates Palace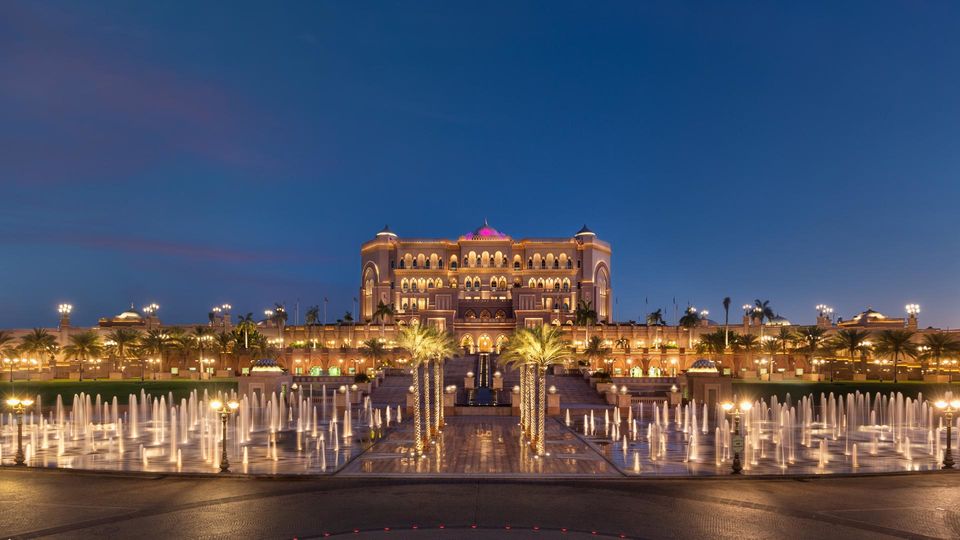 A perfect synonym for luxury, the Emirates Palace is one of the most expensive hotels in Abu Dhabi, as well as, a cultural hub.
The grand building of the Emirates Palace is an iconic structure of Abu Dhabi in the same way as Burj Khalifa is to Dubai. The place is adorned with dauntless domed gatehouses along with flying ramps to the vestibule, 114 domes and a private beach with 1.3km coastline. The lofty structure of the palace was built at the cost of AED 11 billion, epitomizing magnificence with 1002 crystal chandeliers and 400 luxury rooms and suites. Serving as a cultural centre for the city, one need not check in to the hotel to explore its lavishness.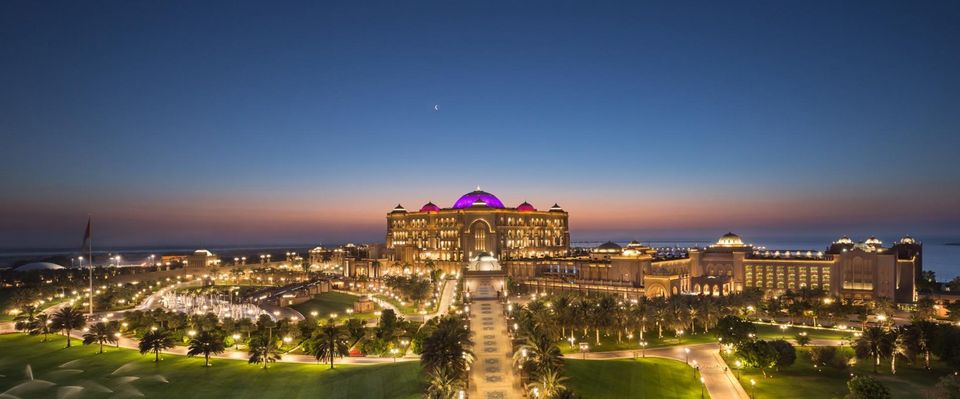 Al Ain Zoo and Aquarium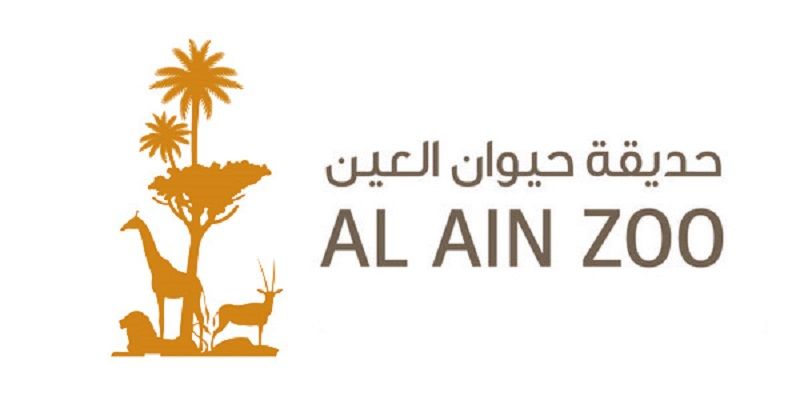 Spread across an area of 900 hectares, Al Ain Zoo is home to plethora of animal species providing a place similar to their natural habitat. Situated near the base of Jebel hafeet is the huge Al Ain Zoo housing over 4,000 animals of which 30 per cent of 180 species are considered endangered. Other activates such as camel riding, giraffe feeding, and ïElezbaÍ petting zoo are some of the latest additions to the zoo. Visitors can feed giraffe treats like carrots and lettuce five times a day in a special zone. Elezba petting zoo established in a local farm style lets one feed and play with animals such as camels, goats, ducks, chicken, Llamas etc. Special conservation efforts have been made through partnerships with San Diego Zoo, the Fairchild Tropical Botanical Garden in Miami, and the World Association of Zoos & Aquariums. At this family destination, one can also enjoy picnic at plenty of green public spaces, playground for kids, cafeteria for refreshments and a train tour to explore the wildlife.