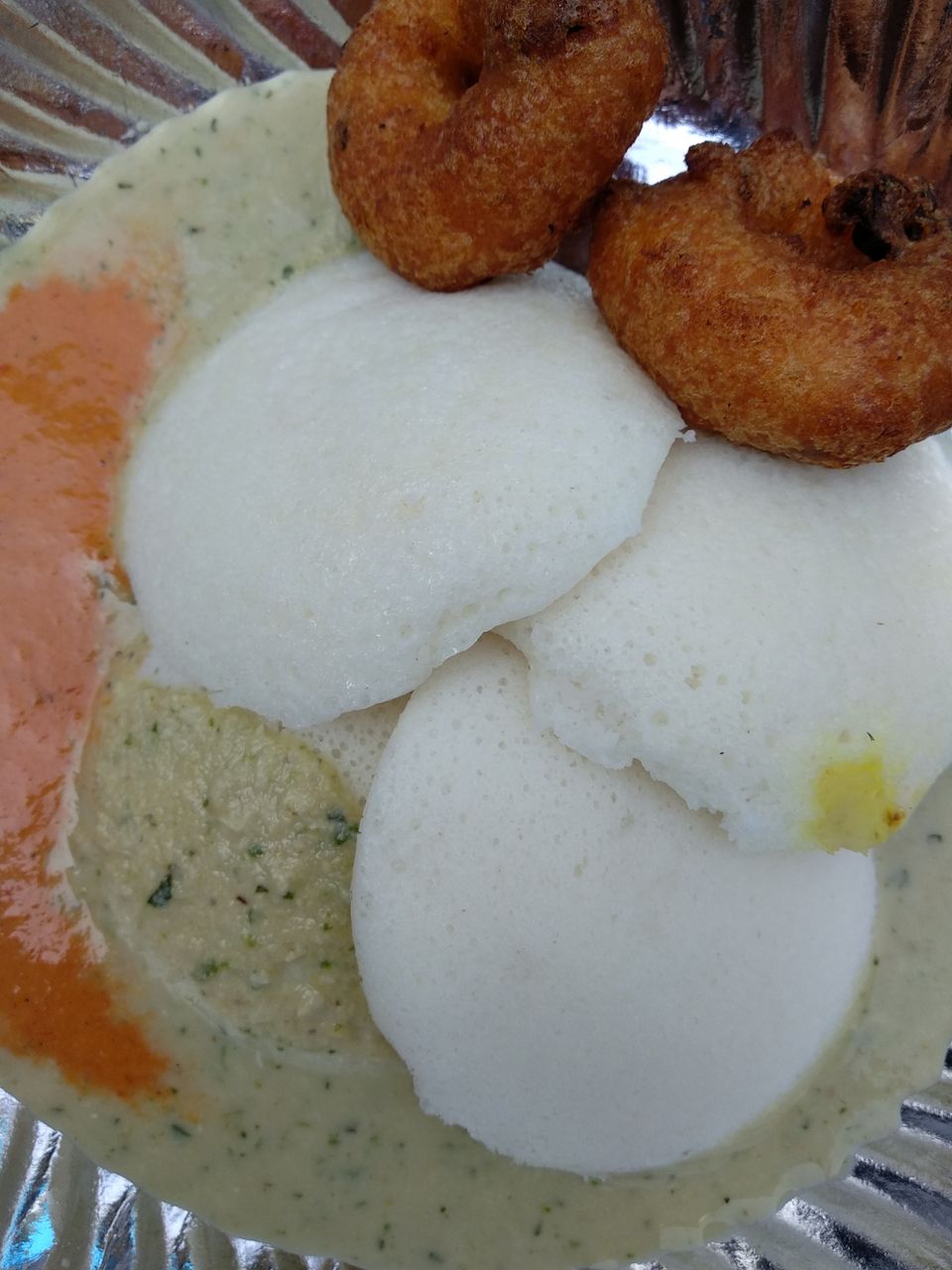 My hunt to find best Idlis never stops and yet this was another stop I took .
Warning : keeping your taste buds under control after going through the below story at your own risk
The day was unplanned, Unorganized and the only thing we expected was to be on time to have the drenched cravings for pung-pudding - 'paddus' (for those who don't know - Google it ;-) ).
Started the day with blessings of Lord Ganesha at jayanagar 4th block and yes one of the the most lively areas in Bangalore, me n my friend pundu went on searching for paddus' the mission of the day .
We quickly checked on internet being tech savvies and found that there is an awesome place for paddus' named graamin thindi.
It's information and technology now, so zomato said it's a good option for us.
Got ourselves flunked down when we got to know that the so called goddamn 'graamin thindi' doesn't exist anymore .
And now comes the best part of the day -
Pundu, as usual 'the impromptu' made me stop by a small quick bite saying "lotta people here buddy, let's try it out" and me as always being a 'goddamned' buddy unwillingly stopped by, just like when one does when they have stopped eating something thats the love of their life just because of being on a diet.
I stopped by, and what else next, carried away with the pride of feminism.
But it was the best stop we made so far in our journey.
Something that is softer than cotton,
Something that was seducing the taste buds in every touch and yes this something was at it's best with the sizzling coconut chutney.
This place has got amazing idlis to be looked out in Bangalore apart from all the taaza tindies, adigas xyz . . . .
We had 6idlis, 4vadas and shavge bhaat in rs.80
Also there was masala rice, kharabath, plain and Butter masala dosa.
On a quick review rating
Price - 10/10
Ambience - no place to sit, it's a quick bite not a restaurant
Serivce - 8/10
Value for money - 100%
Its near maiyas in jayanagar 4th block, Bangalore.
Make this one the good place suggestion for breakfast