Just landed in rajkot tonight and as I am hungry I was taking kathiyawadi dinner at Adingo Foods.
They offered bowl of crunchy chips , beautifully chopped onions and pudina chutney till the main order will be ready. I have ordered little bit different which is thepla, jovar roti, makai palak and buttermilk. You can say it as a odd combination 😉. I loved the taste. You too enjoy the dinner. See you tomorrow.
Good night all. Tc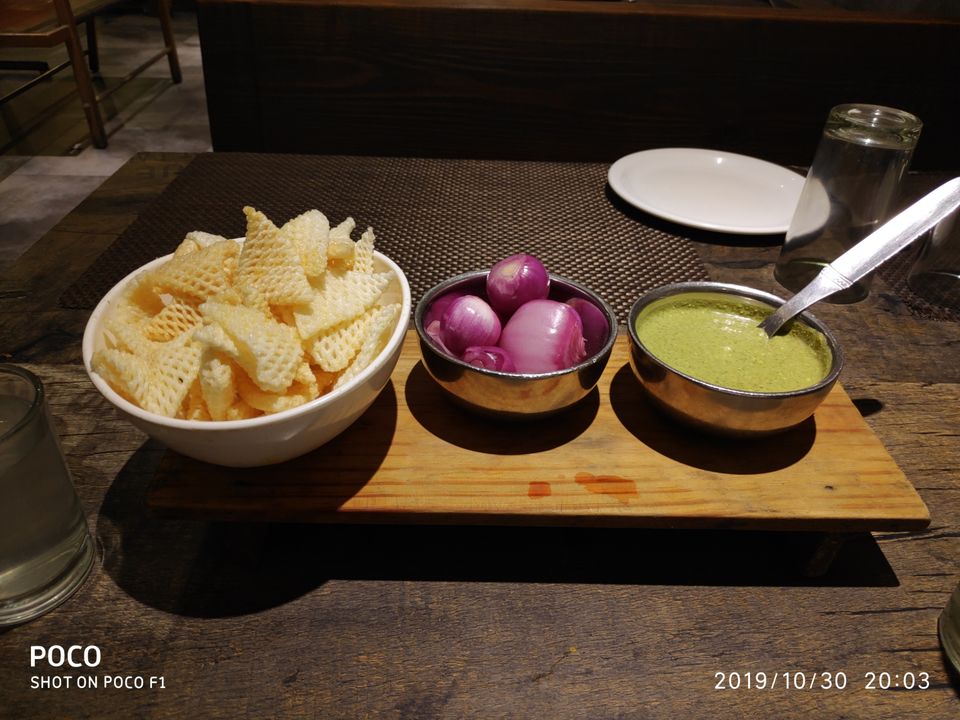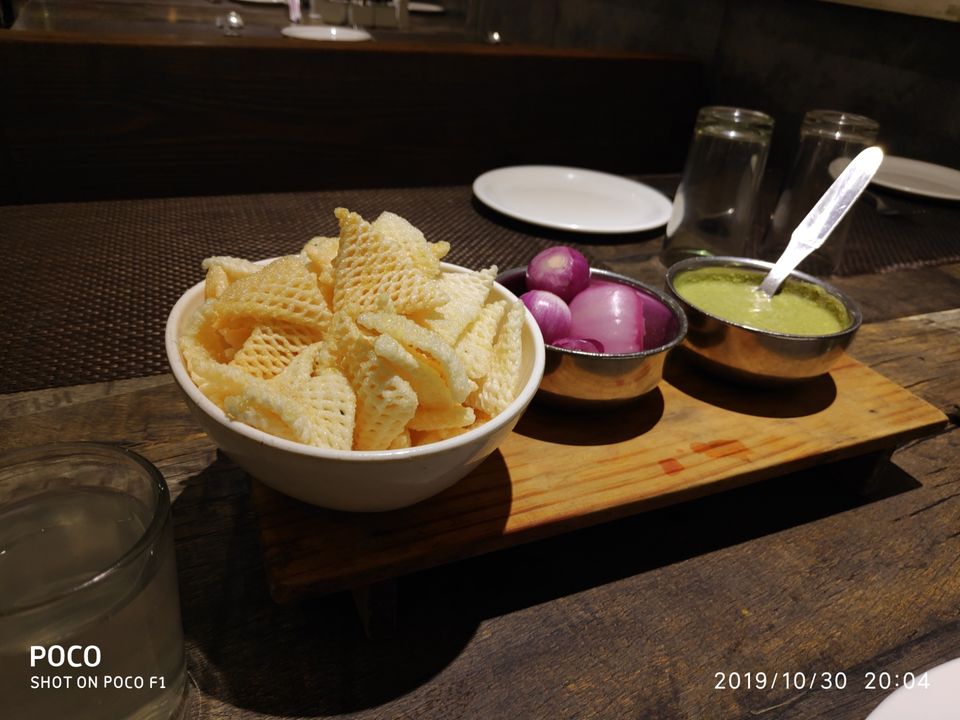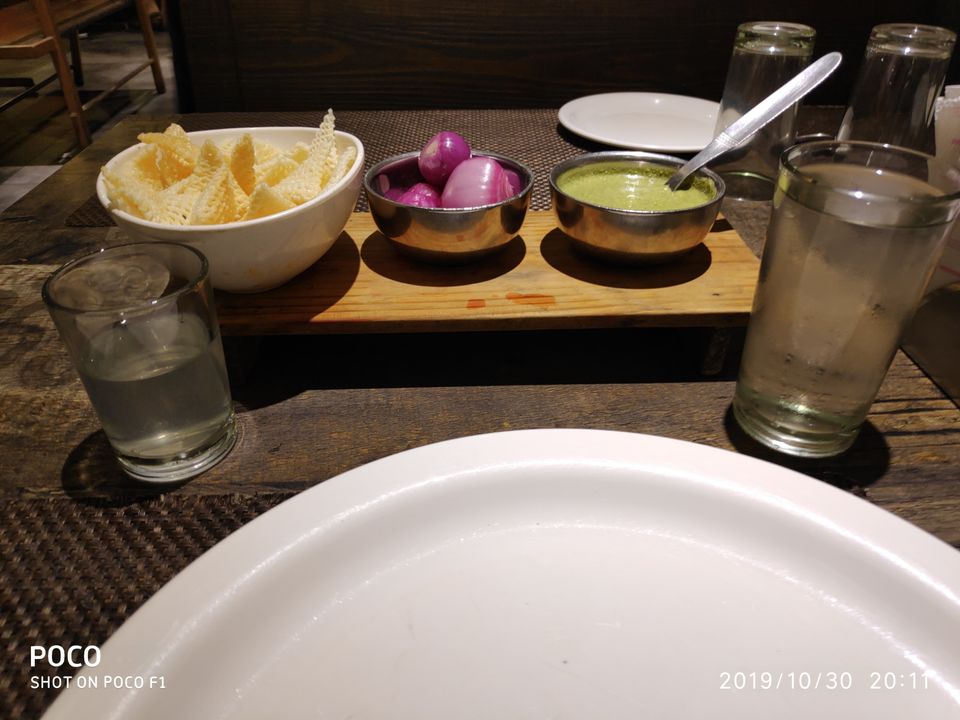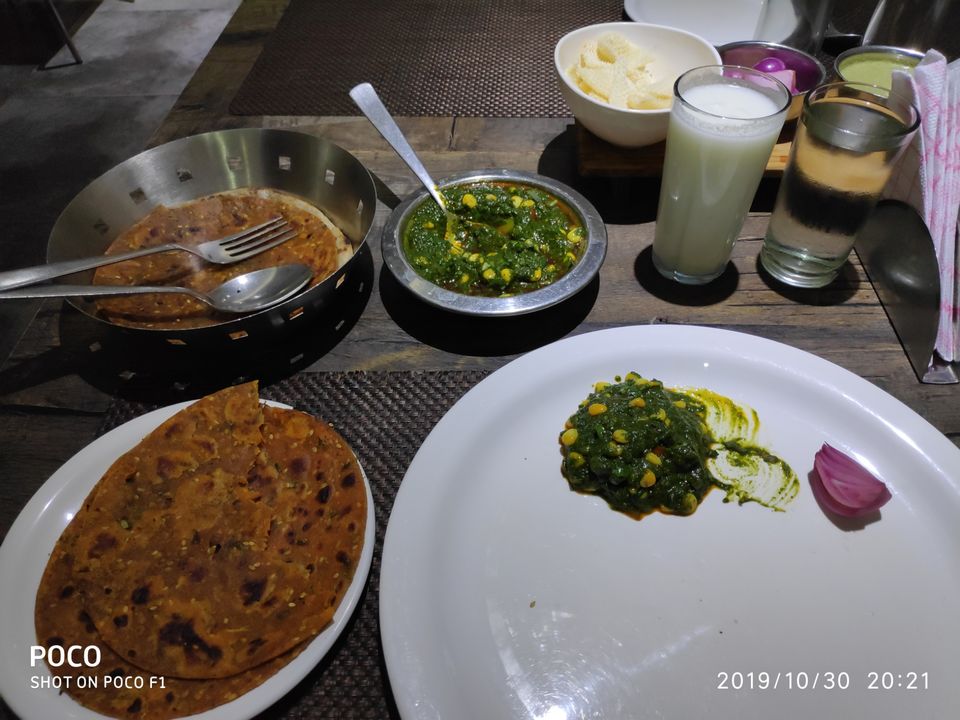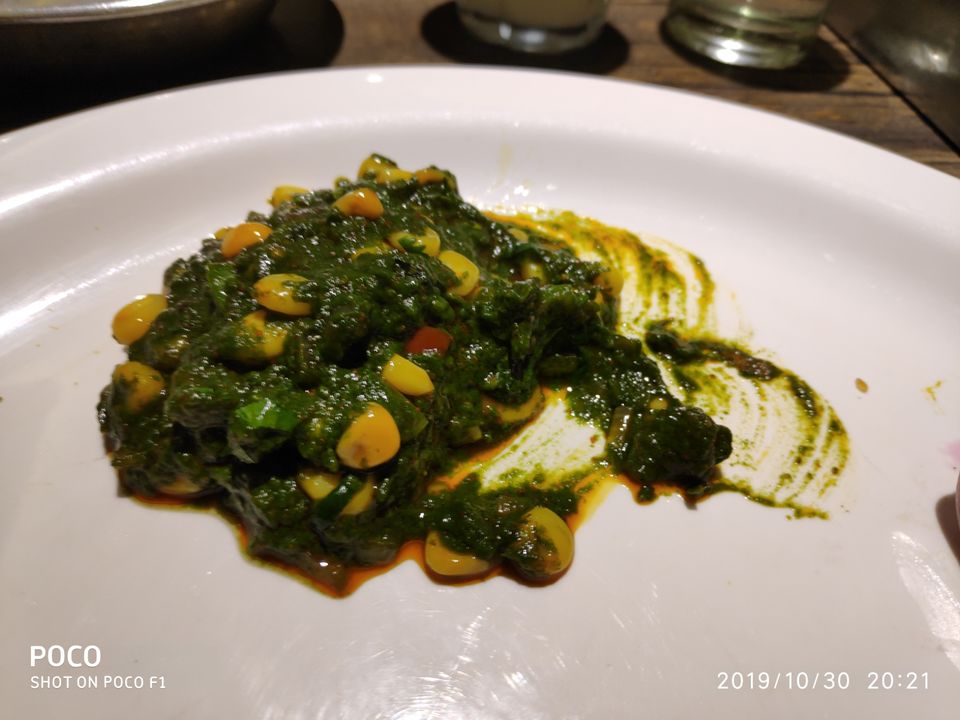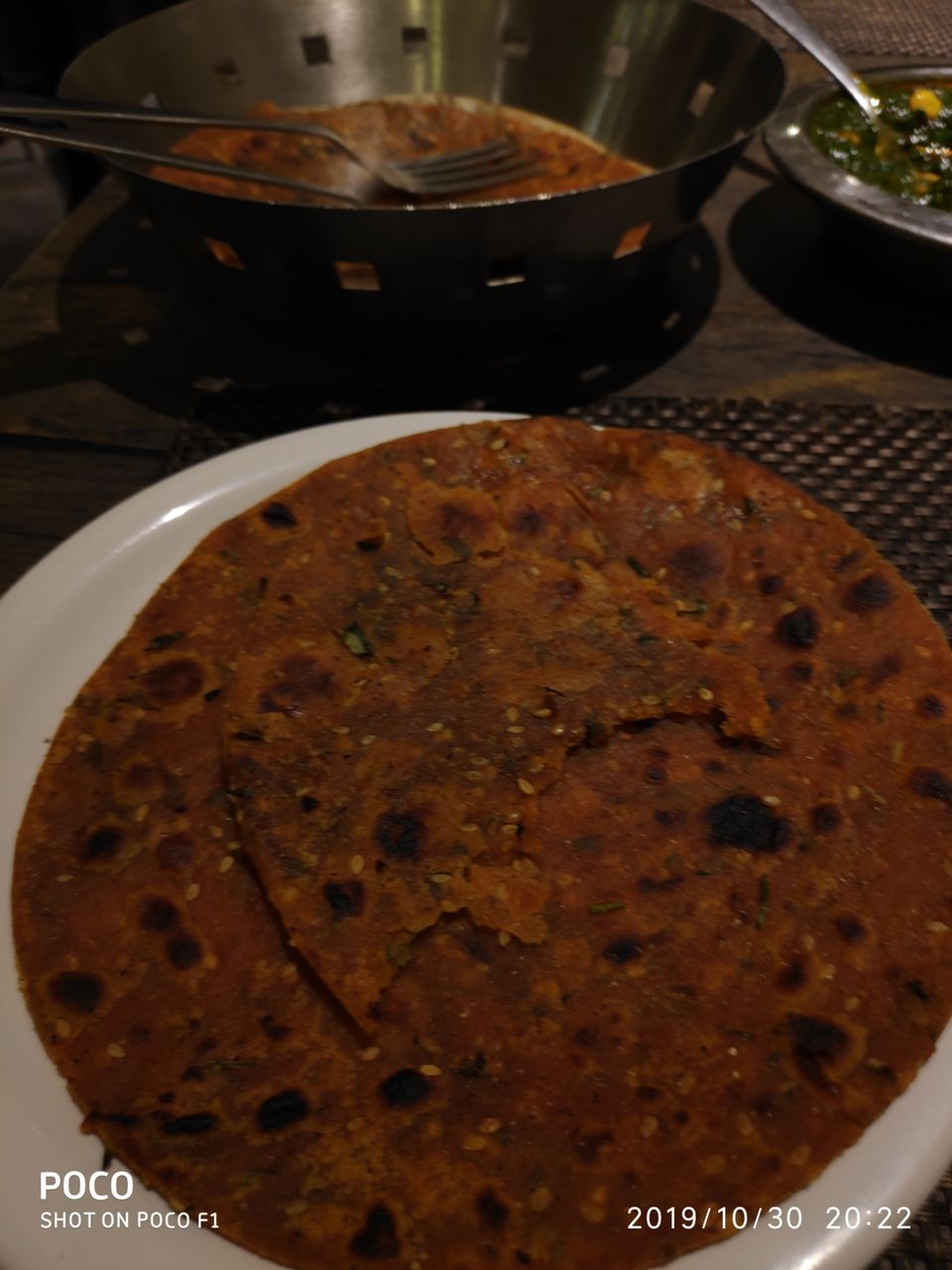 On very next day I was little bit tired. I ordered a cup of tea. And you know what during my trip I got good cup of tea everywhere , Ahmedabad central bus stand (Name is Jay somnath tea) or in hotel where I stayed at Dwarika (Hotel Rudra) or here at Rajkot (Oyo Hotel Nova Havana) tea was perfect. They also provide good service. Then I was planning to visit for Pradyuman Zoo park. I searched the routes and again I was walking on road towards my destination. Before I go to there I went to mobile store and got the screen guard to my poco F1 and backup phone Samsung J26. During my Dwarika Beyt trip I lost my DSLR lens cover so I was searching for that but Store near by are closed. Then I booked ola cab but he denied to go to zoo. Then luckily one riksha dropped me there ( Its actually 5.8 km from swami vivekanand chawk) & it cost me 100/- rupees. Then I entered in the park with ticket of 25 rupees plus 20 rupees extra for camera. There was White tiger, Hyena and Emu in a row. I dont have telephoto lens so its quite difficult for me to capture with 16 to 50 mm lens plus Sony alpha 5100 DSLR. Then Jackle, Crocodile and Lions. Everyone disappointed me but crocodile gave me a good pose and perfect picture. Then I was visiting same place for two to three times again again to see Tiger is wake up or not , Lion coming closer or not and hyena is wake up or not. As they are sleeping I finally take my DSLR to Bear, Antelope, Blackbuck & Deer section. I got only photo of antelope because it was big and near to me. I feel bad about Indian fox, Bear ,Porcupine and Owl as they live in couple or group , at this zoo they are alone. They look little unhappy as per their body language. Zoo must do something. These animals also has feelings. What I loved most to watch is there was a little one , little one of deer. I was not able to captured but I can seet it. This makes me happy again while I am typing it. Then I moved to see bird section but you can only watch it , as they are behind glass separation its impossible to get clearer picture of them. Yes if you have a telephoto lens you can get birds pic which are in the lake nearby. This is how the few hours visit ended. My hotel was near to railway station, bus station and few kms away from zoo. Also Jublee garden is near to my hotel. But I love to watch wildlife I spent my 4 hours there before leaving to Vadodara. Got to go to the company tomorrow. Save money , buy telephoto lens & will go to Gir National Park next time.
I feel bad to watch animal in zoo. one day when I will have enough money to buy things that I loved I will built rehabilitation center for animals. And help them to live there life happily in there natural habitat. That's my dream.
That was my accidental visit to Rajkot.