Travelers are voting Chikhaldara, Achalpur Fort and Semadoh Lake as the best of 13 tourist attractions in Achalpur. There are 13 tourist attractions in Achalpur a city just 36 km from Achalpur and 14 tourist attractions in Amravati which is 50 km distant. The most popular of these are Chikhaldara in Achalpur and Badnera Railway Station in Amravati. You can find 1223 tourist attractions in Maharashtra and 12752 tourist attractions in the country of India. Our members favorite in Maharashtra is Pune and Mumbai is the top pick in India. Want more? Check out our map of tourist attractions in Achalpur.
Chikhaldara: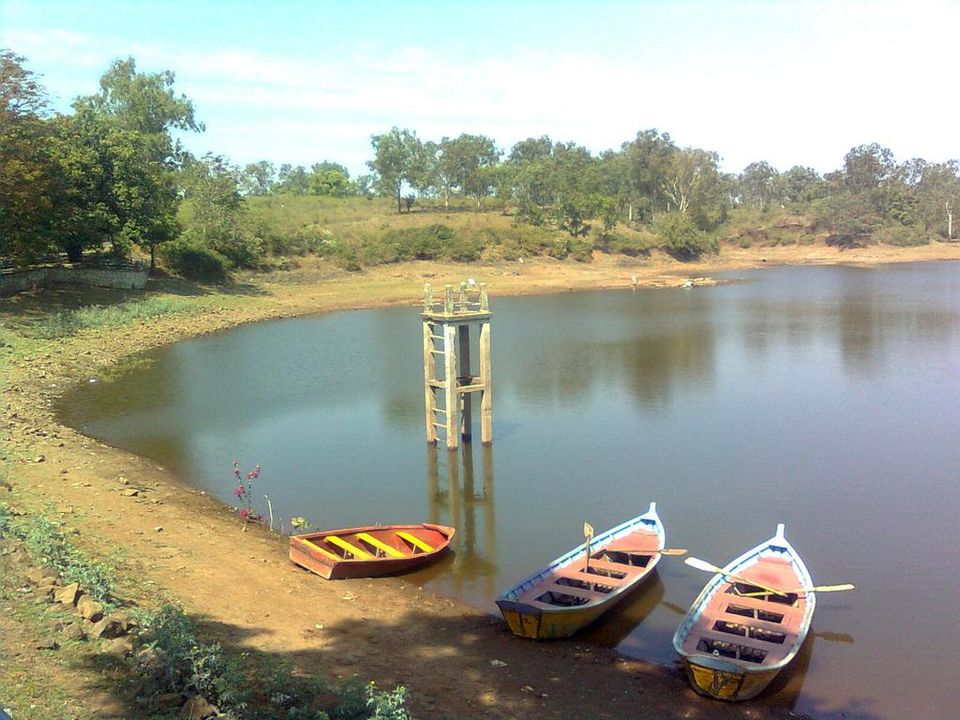 Chikhaldara is a Hill Station and a municipal council in Amravati district in the indian state of Maharashtra. Featured in the epic of the Mahabharata, this is the place where Bheema killed the villainous Keechaka in a herculean bout and then threw him into the valley. It thus came to be known as Keechakadara-Chikhaldara is its corruption.
But there's more to Chikhaldara. The sole hill resort in the Vidarbha region, it is situated at an altitude of 1118 m with highest vairat point 1188m and has the added dimension of being the only coffee-growing area in Maharashtra. Chikhaldara has an annual rainfall of 154cm. Temperature varies from 39C in summer to 5C in winter. Best months to visit are from October to June.
It abounds in wildlife-Tiger, panthers, sloth bears, sambar, wild boar, and even the rarely seen wild dogs. Close by is the famous Melghat Tiger Project which has 82 tigers.
The scenic beauty of Chikhaldara can be enjoyed from Hurricane Point, Prospect Point, and Devi Point. Other interesting excursions include Gavilgad and Narnala Fort, the Pandit Nehru Botanical Gardens, the Tribal Museum and the Semadoh Lake.
Achalpur Fort: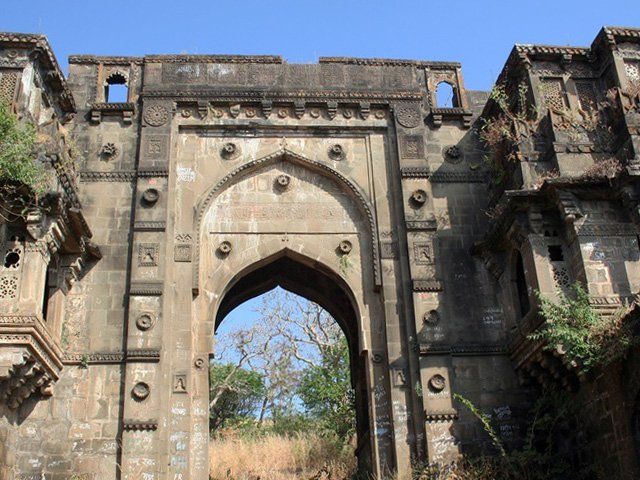 The history of Achalpur, formerly known as Ellichpur, could well be said to be history of Vidarbha (Berar) itself. Nawab Sultan Khan, the first of his dynasty, built the fort at Sultanapura in Achalpur on the south the bank of the Sarpan River in about 1754 AD. Much of the part of the fort is now in completely dilapidated condition. The city was fortified by Sultan Khan's son Ismail Khan by a huge and solid rampart wall of masonry with four gates. Most of the fortifications and the gates are still intact.

Semadoh Lake: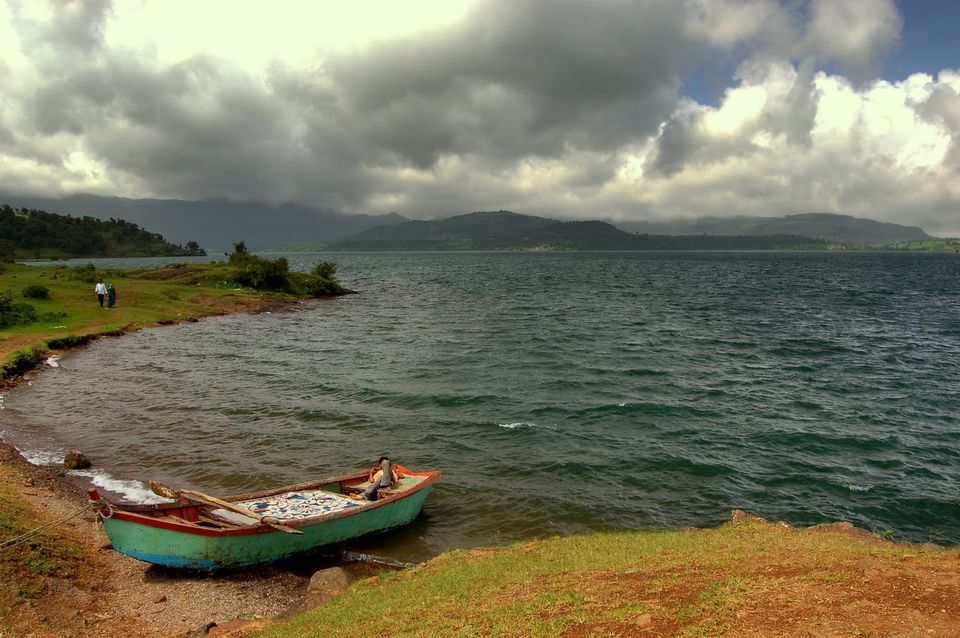 Located at the entrance to Gugamal National Park, it is a very picturesque lake amidst scenic surroundings offering boating and fishing sports for the tourists. In fact, this is where the adventure begins. The other attractions around here include the Gawilgad and Narnala Forts, Pandit Nehru Botanical Gardens, and the Tribal Museum. Other locations which offer scenic views of Chikhaldara are the Hurricane Point, Prospect Point and the Devi Point.

Gugamal National Park: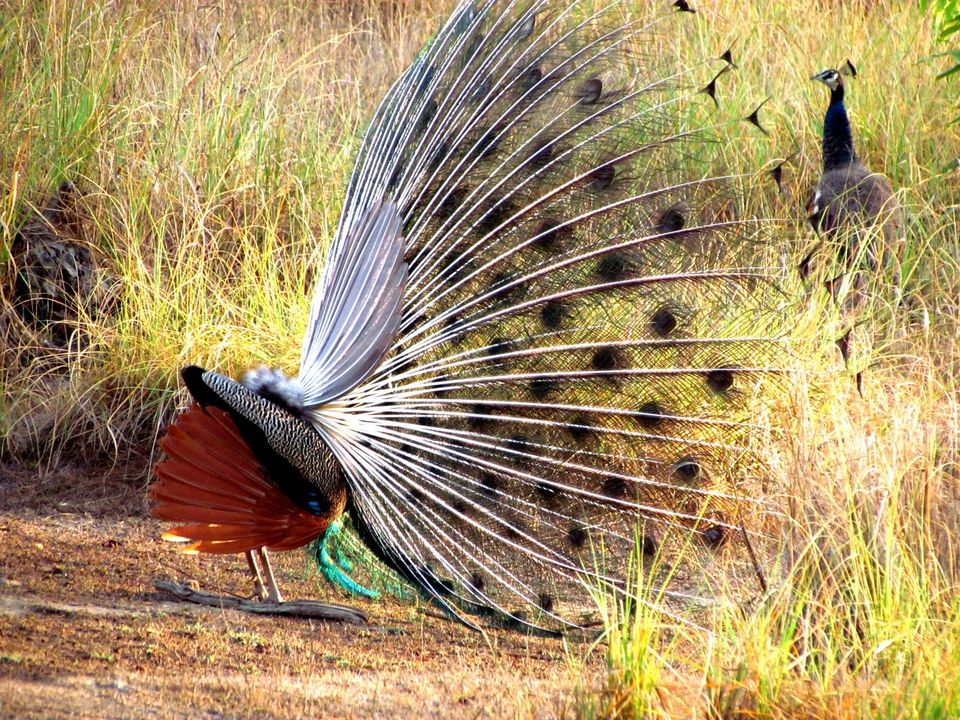 Gugamal National Park has an area of 1673.93 square kilometers. Built in 1974, this park is located in Chikhaldara and Dharni Tehsils of Amravati District, Maharashtra, India. It is part of Melghat Tiger Reserve.
Flora: The forest in rugged and hilly area of Melghat is typical Southern dry deciduous forest. This consist mainly of Tectona grandis, Ain, Tiwas, Aola, Lendia, Dhawada, Kusum are the important tree species. Bamboo is widely spread in the forests. Some orchids and strobilanthes in the upper hills. The area is rich in medicinal plants.
Fauna: The area is rich in wild mammals including Tiger, Panther, Sloth Bear, Wild Dog, Jackal, Hyena, Chausinga, Sambar (largest Deer on earth) Gaur, Barking Deer, Ratel, Flying squirrel, Cheetal (type of Deer), Nilgai, Wild Boar, Langur, Rhesus Monkey, and Macaque. Also found here are 25 types of fishes and many varieties of butterflies. Crocodiles were re-introduced in a systematic manner in March 1990 and February 1991 in Siddu Kund in Gadga river near Dhakna and Hathikund in the Dolar river in the Gugamal National Park.
Melghat: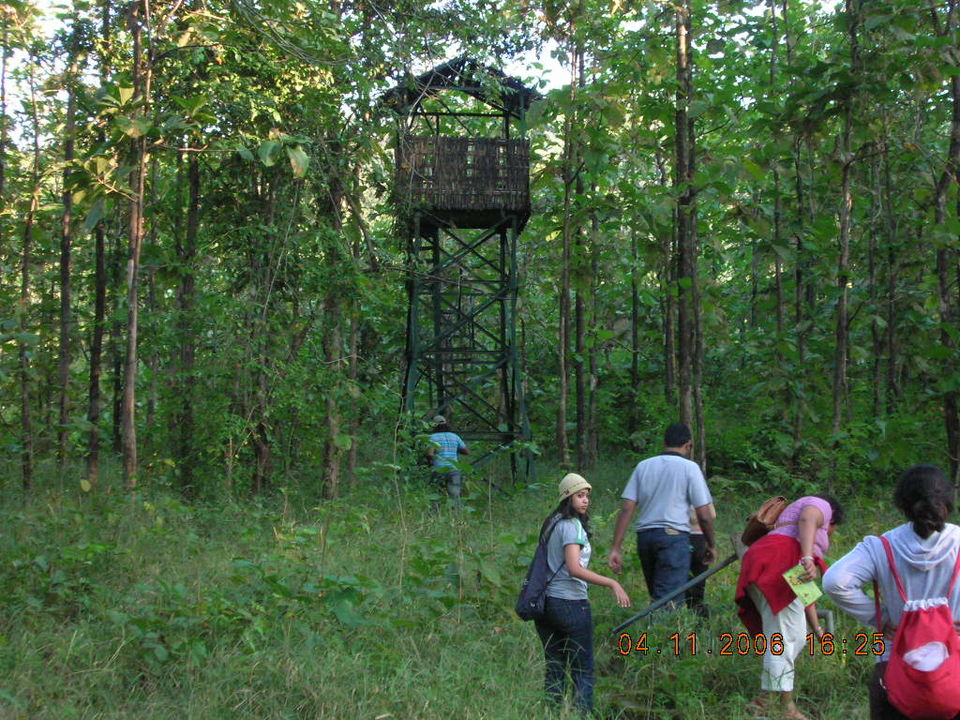 Melghat was declared a Tiger Reserve and was among the first nine Tiger Reserves notified in 1973-74 under the Project Tiger. It is located in northern part of Amravati District of Maharashtra State in India. The Tapti River and the Gawilgadh ridge of the Satpura Range form the boundaries of the Reserve. In 1985 Melghat Wildlife Sanctuary was created. The Tapi river flows through the northern end of the Melghat Tiger Reserve, through a forest which lies within the catchment area of the river system. Many different kinds of wildlife, both flora and fauna, are found here. Gugamal National Park, which forms the core area of the Reserve, has an area of 361.28 km2. carved out in 1987.

Wan Sanctuary:
Located on the southwestern fringes of the Melghat Tiger Reserve, Wan Sanctuary is basically an extention of this wildlife preserve. Falling under the Amravati District areas of Maharashtra State, this sanctuary is well known for its dense and dry deciduous forest landscape. Inhabited by a variety of species of animals that include tigers, leopards, sambar, barking deer and wild dogs, this sanctuary is located at a distance of about 325 kms from Nagpur Airport and about 80 kms from Akola Railway Station. The best time to visit Wan Sanctuary is around winter between the months of October and February.

Getting There:
You can plan your trip to Achalpur from cities like Indore, Bhopal, Nagpur and other major cities. You can simply book a cab from Gozocabs.