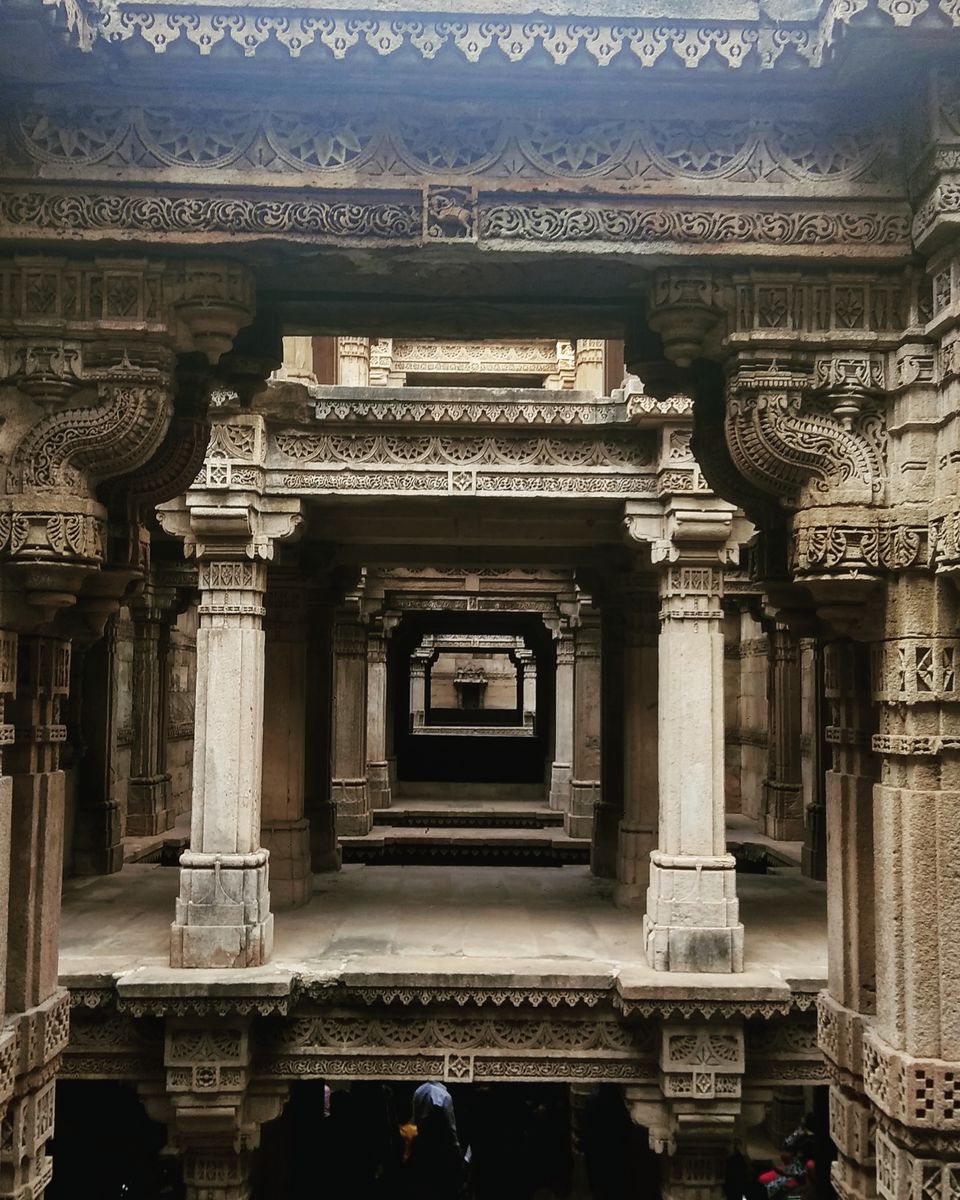 Adalaj, a township in the Gandhinagar district in the Indian state of Gujarat. Adalaj has historical significance due to which this place is crowded by visitors. The normal population of this town is less than 10000 possibly. There is two major tourist attractions in Adalaj. One is Adalaj Stepwell,built in 1499 A.D. by Queen Rudabai. The step well or Vav, as it is called in Gujarati, is intricately carved and is several stories deep. The carvings on its walls and pillars include leaves, flowers, birds, fish, geometrical patterns, and other breathtaking ornamental designs. In the past, these step wells were frequented by travellers and caravans as stopovers along trade routes. Another one is Adalaj Trimandir, magnificent two storey structure with a discourse hall on the ground floor and temple on the first floor. The entire structure, with a centre height of 108 feet, is set with intricate carvings on pink sandstone.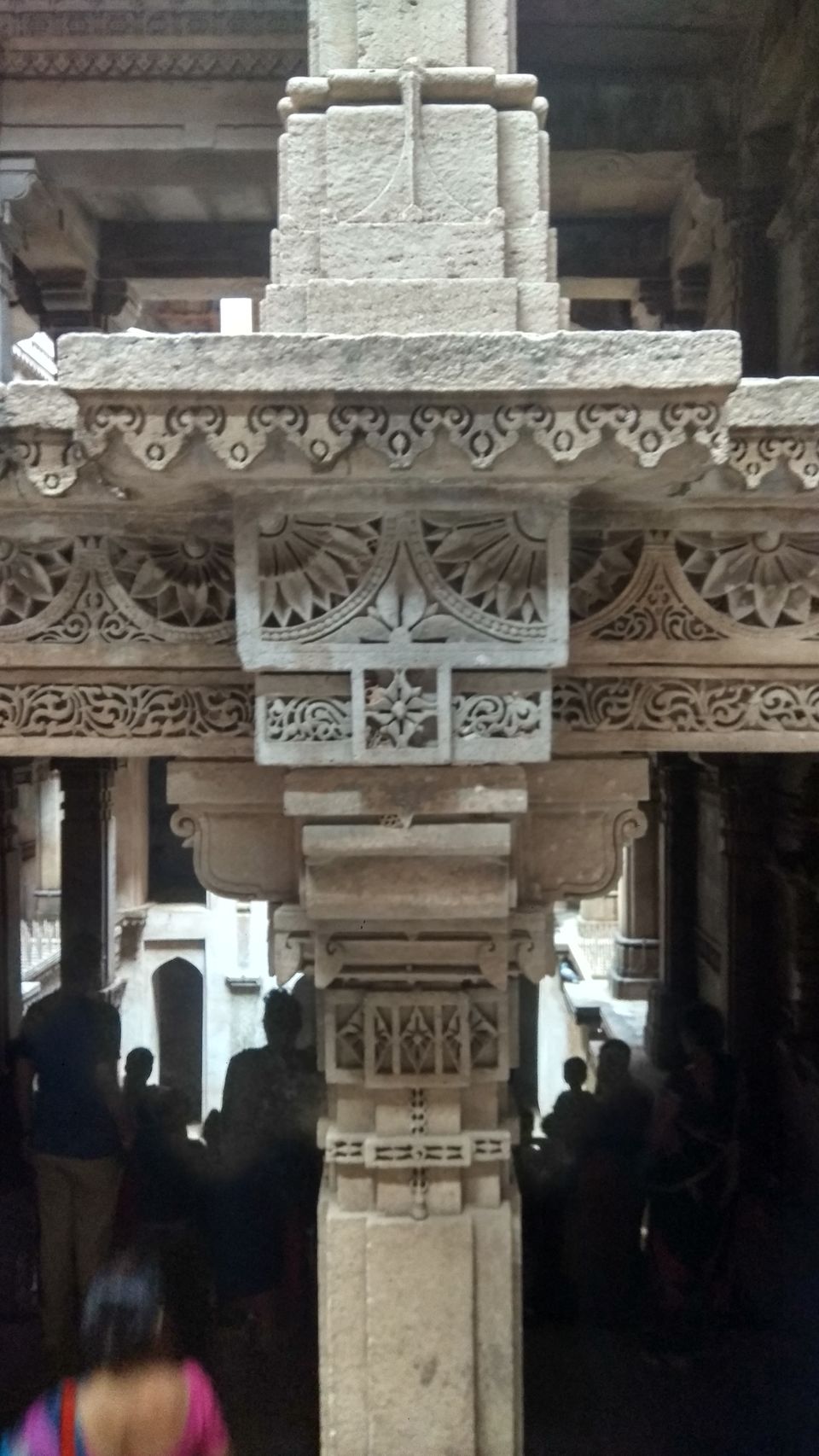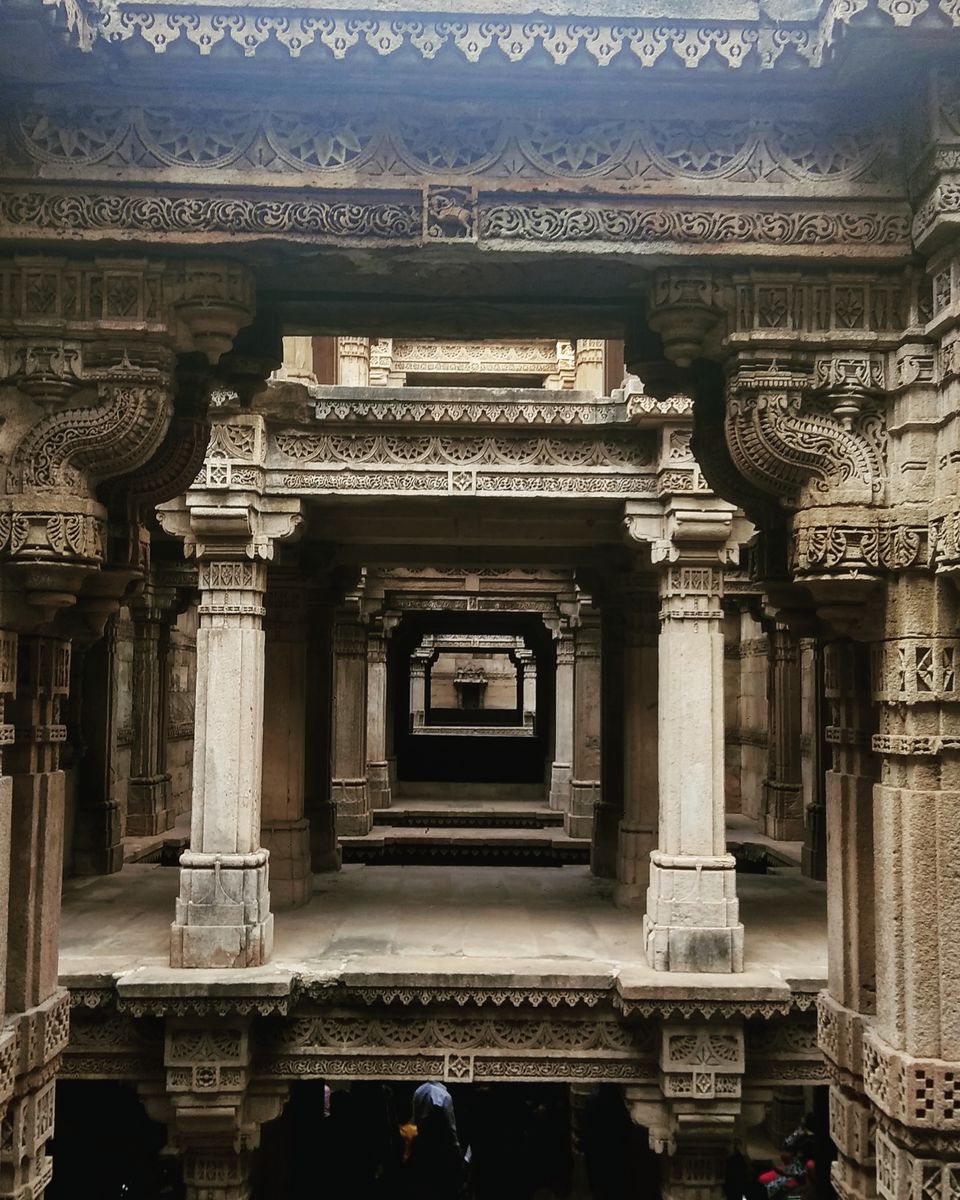 I Started my journey afternoon around 2:30 PM. I was near Vasna in Ahmedabad at that time. It was 28 kms to Adalaj. So I took a bus (Bus No 401) from Vasna bus terminus. That took to a place named Chandkheda. It was around 50 mins of journey from Vasna to Chandkheda. From there Adalaj was 5.5 Km. There are certainly few options by which you can reach Adalaj Gam. Public Buses( Bus No : 89/1 and 109) and Auto rickshaws are available (Both shared or private). In case you took shared auto rickshaw on the fly you have to get down at Adalaj Gam and walk till Adalaj Stepwell or Trimandir. Eventually I took that to explore the site. There was not much of site there. After 10 mins of Walk I reached my destination - Adalaj Stepwell. It was an Huge Stepwell.This vav has five stories and three gates to enter it. On entering, one is greeted by one mandap with an eight-sided dome, which is now damaged. On both sides of steps are balconies with beautiful carvings. Rows of carved elephants mark some of the levels. It was really a very good place for photography , specially during the time of Sunrise or Sunset under clear western Sky. I will share some photos of the vav in this blog. Next place was Adalaj Trimandir. I was also an Nice Place.It also houses the idols of other Tirthankars and shaashan dev/devis. The left sanctum of the Trimandir Simandhar Swami at Adalaj Trimandir hosts Shivling, Parvati Devi, Hanumanji and Ganapatiji whereas the right sanctum comprises Krishna Bhagwan, Tirupati Balaji Shreenathji, Bhadrakali and Amba Mata. The two extreme ends of the temple houses Padmanabh Swami and Sai Baba.
It was a short trip and I enjoyed it. I Hope this blog was useful. Do travel Adalaj if you are going to the Gujarat. Keep Travelling and Keep Enjoying.
Thank You.. !!