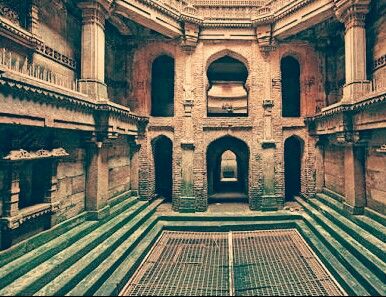 If you have a few hours in Ahmedabad, do not miss the stepwell at Adalaj...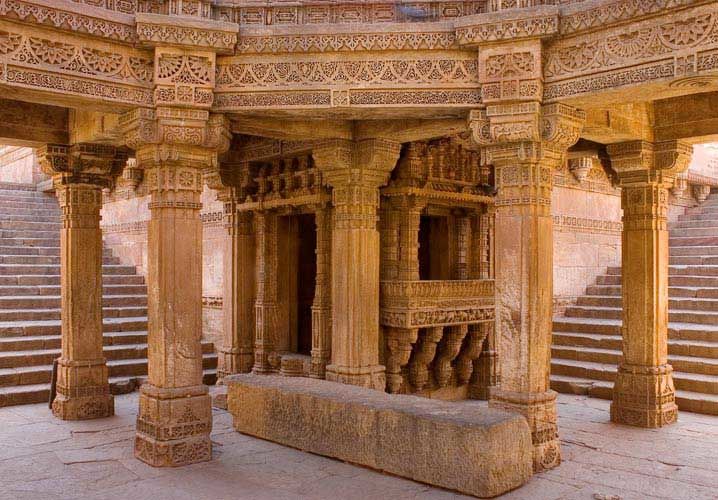 A spectacular example of Indo-Islamic architecture, Adalaj ni vav is a prominent establishment of historic importance and as a result place of tourist interest. Though located around 12 kms outside the erstwhile Ahmedabad, the current development in the state has brought it inside the fold of the city.
The legend associated with this Vav gives a typical Bollywood drama angle to it complete with pieces of love, betrayal and war!!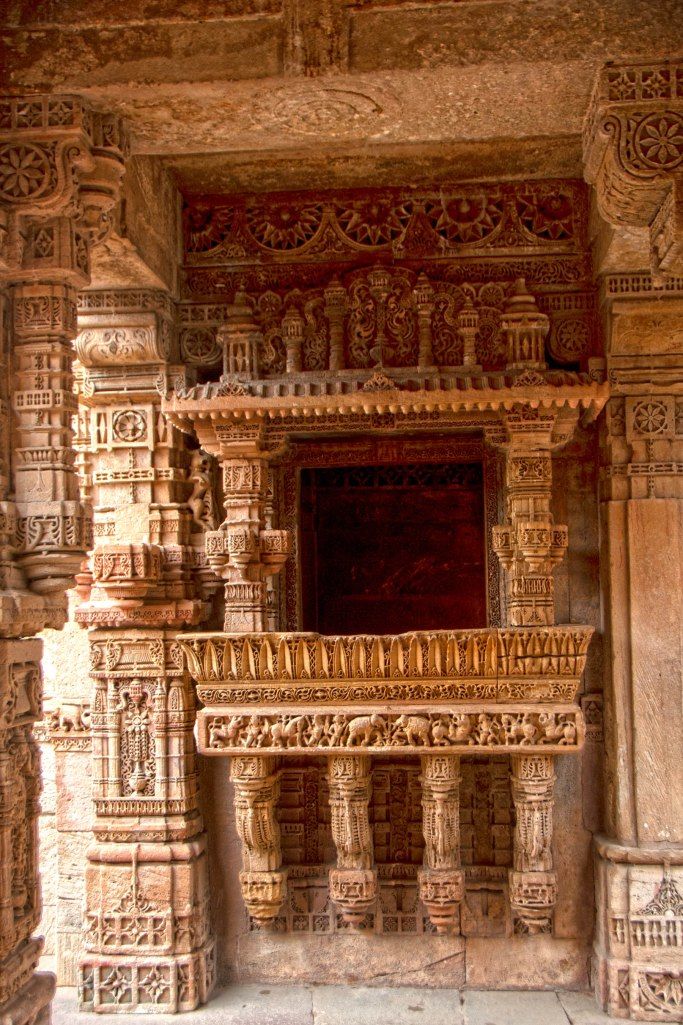 King Mehmud Begada the neighbouring king of the Adalaj kingdom entered into a war with King Rana Veer Singh. At the time of war the contruction of the stepwell commissioned by King Rana Veer Singh was in full swing. Unfortunately King Rana Veer Singh lost and died in the war and the kingdom fell in the hands of Mehmud Bagada..
Rani Roopba, the widowed queen of Rana Veer Singh was known for her beauty and courage. No wonder King Mehmud Begada fell head over heels in love with her. He proposed a marriage and though heartbroken she agreed surprisingly, her only condition being that King Mehmud would finish the pending construction work of the stepwell. The king agreed and work started in flow as the marriage would take place only after the construction gets over. The lower floors of the stepwell built originally in Hindu style had additions for the upper floors in Islamic style.
On the day of the marriage ceremony , the queen jumped into the well and committed suicide. She fulfilled her husband's dream and remained loyal in love to her husband. This devastated King Mehmud but his love for Rani Roopba ensured that the stepwell became a symbol of love – Rani's love for her king Rana Veersing and King Mehmud's love for Rani Roopba.
Islamic motifs seamlessly fuse into the Hindu patterns of carvings bringing out a glorious mix of both the architecture and design.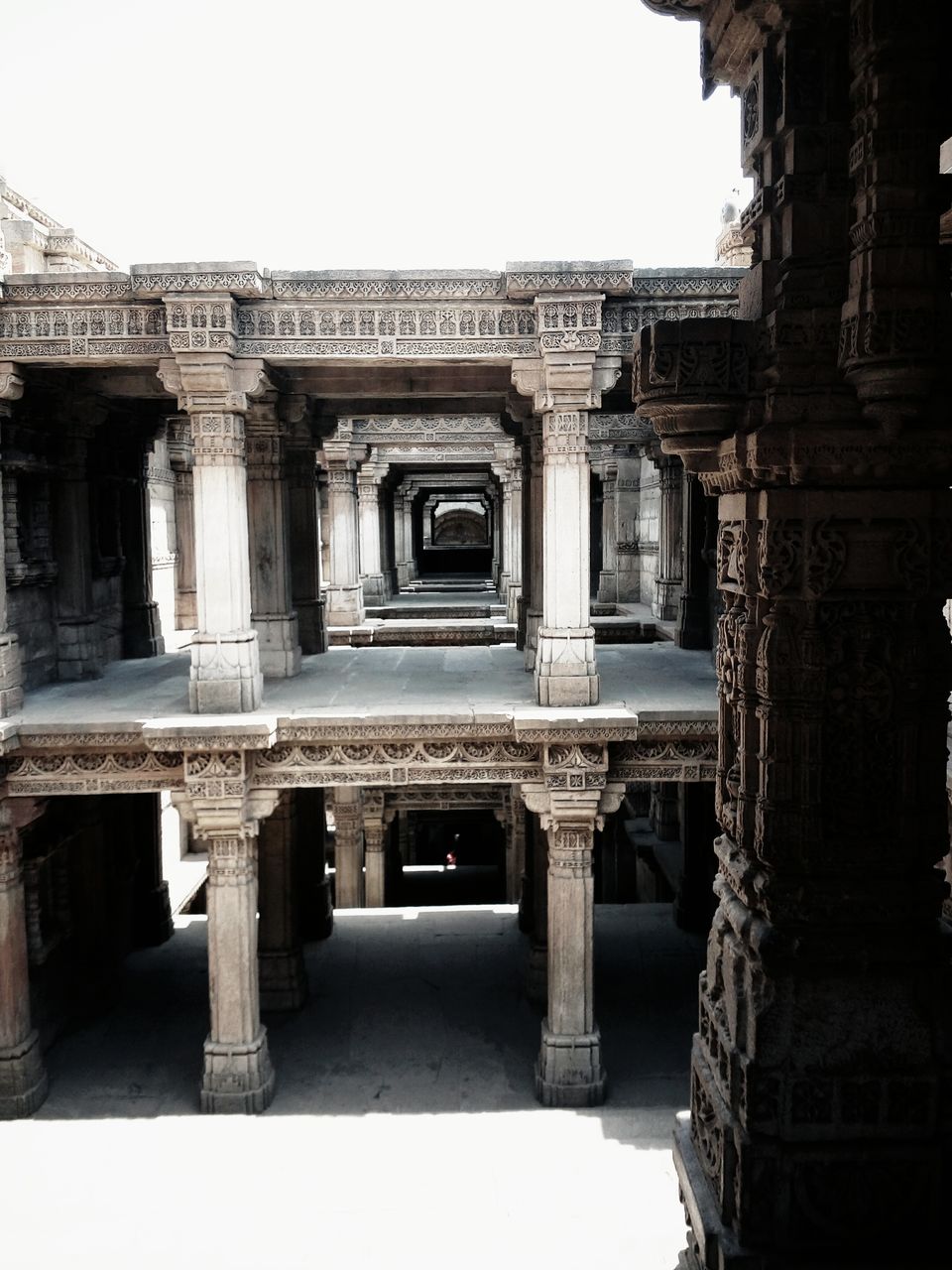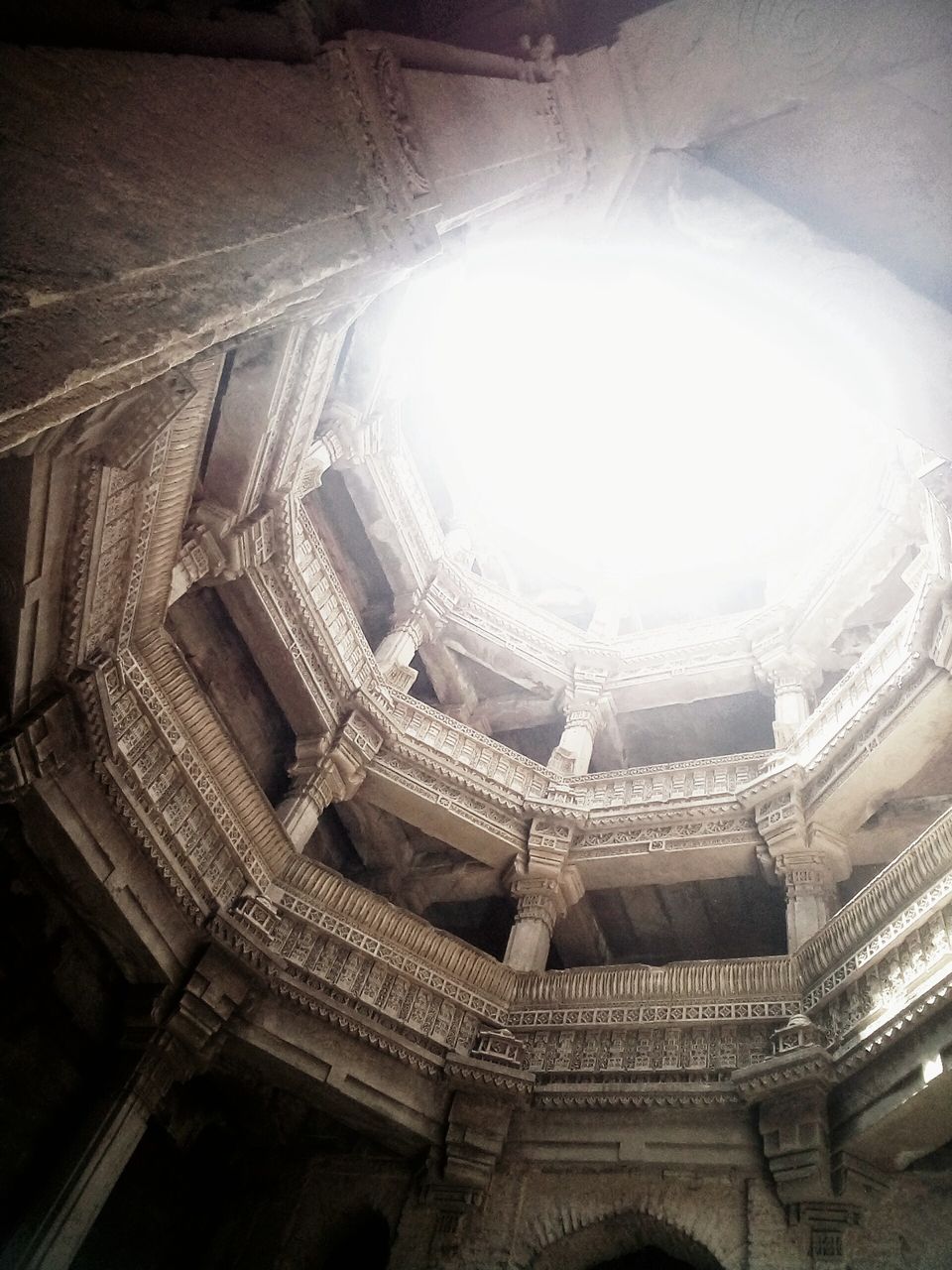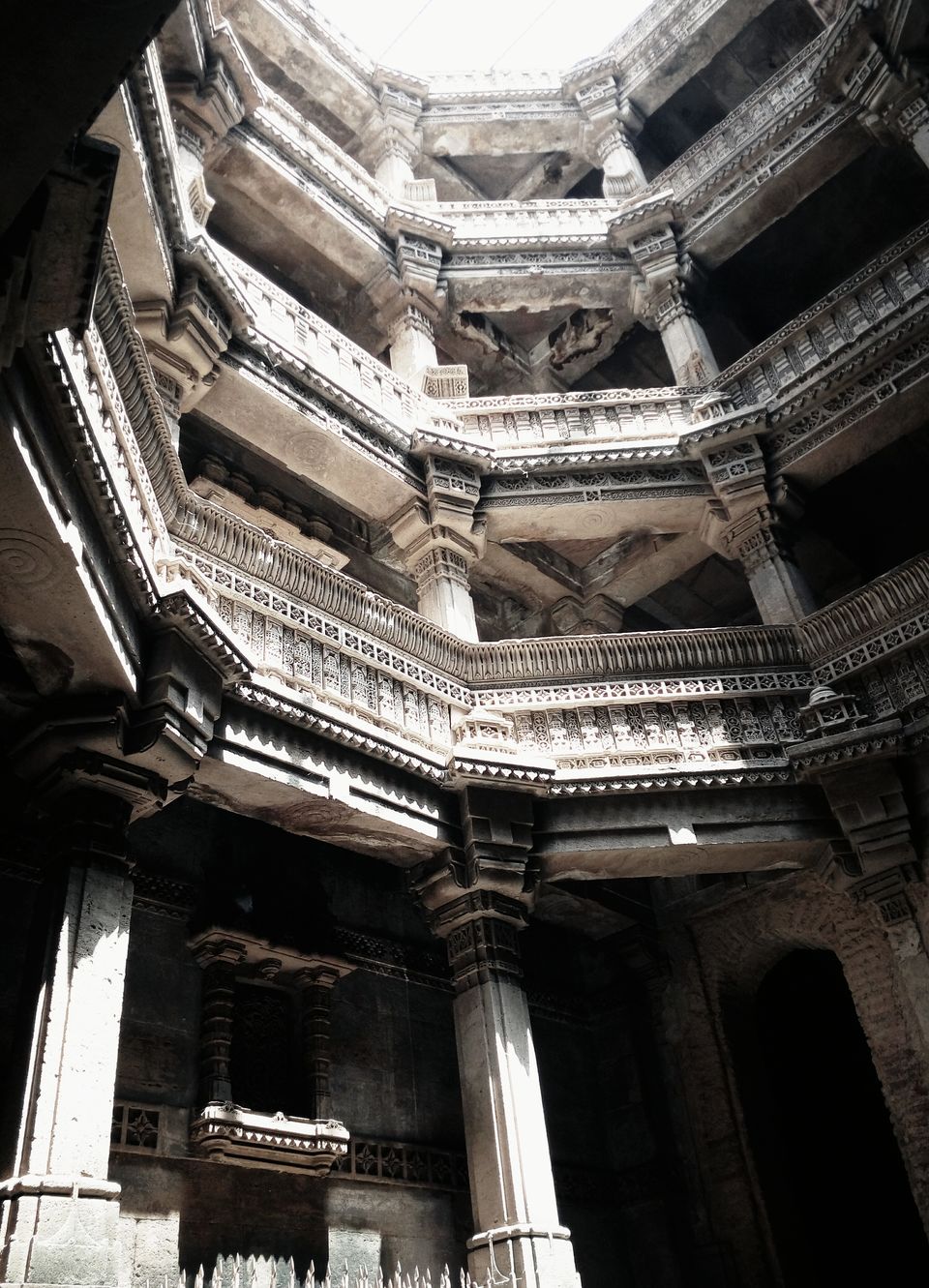 The three entrance stairway meeting at the first storey sets this stepwell apart from the many other stepwells in Gujarat. The three stairs meet at the first storey, underground a huge square platform, which has an octagonal opening on top. This ceiling allows the light and air to enter the well, but the sunlight reaches the well only for a short period in the afternoon. This keeps the interiors of the well almost 6 degrees cooler than the exteriors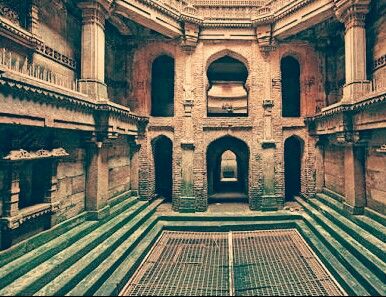 It was because of this smart architectural design, it also acted as a place to socialize, for locals for centuries, who would come here to interact with each other in its cool shade.