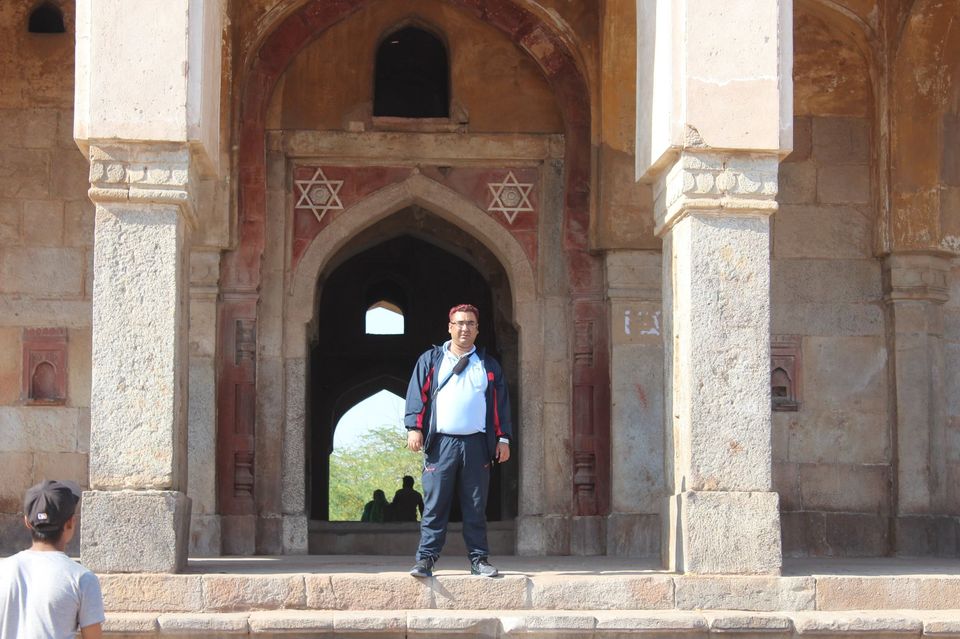 A drive through Mehrauli and a peek through Adam Khan's Tomb was all that I thought I needed on a jaded day and I waded out! Adam Khan was a general in Emperor Akbar's army and this is a splendid dome-shaped tomb built in his memory. The monument is made of sandstone and was built to honour the general in the early 16th century. The tomb is near the Qutb Minar and is a round hollow dome structure which stands BANG in the middle of Mehrauli farms.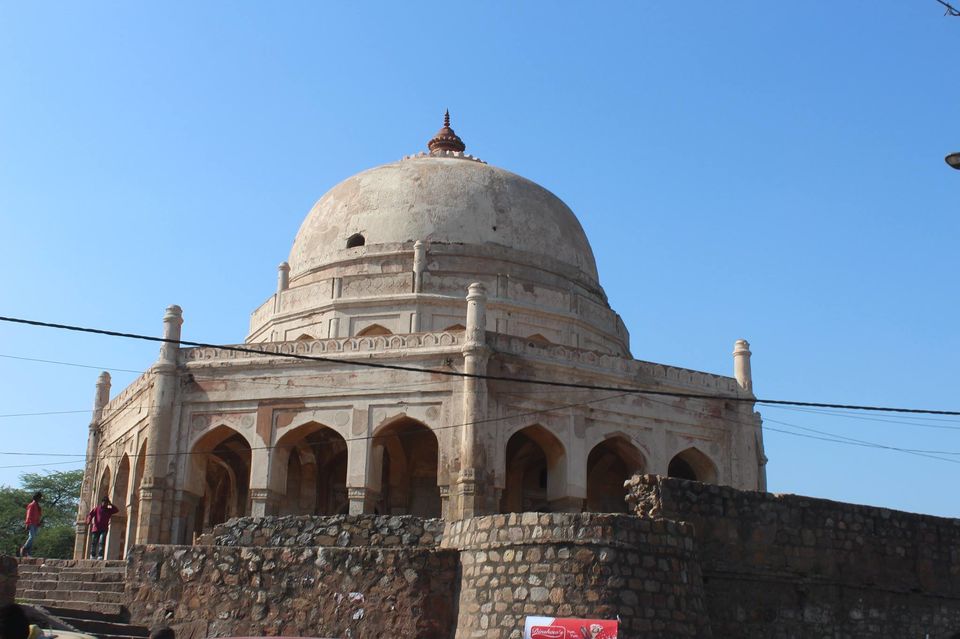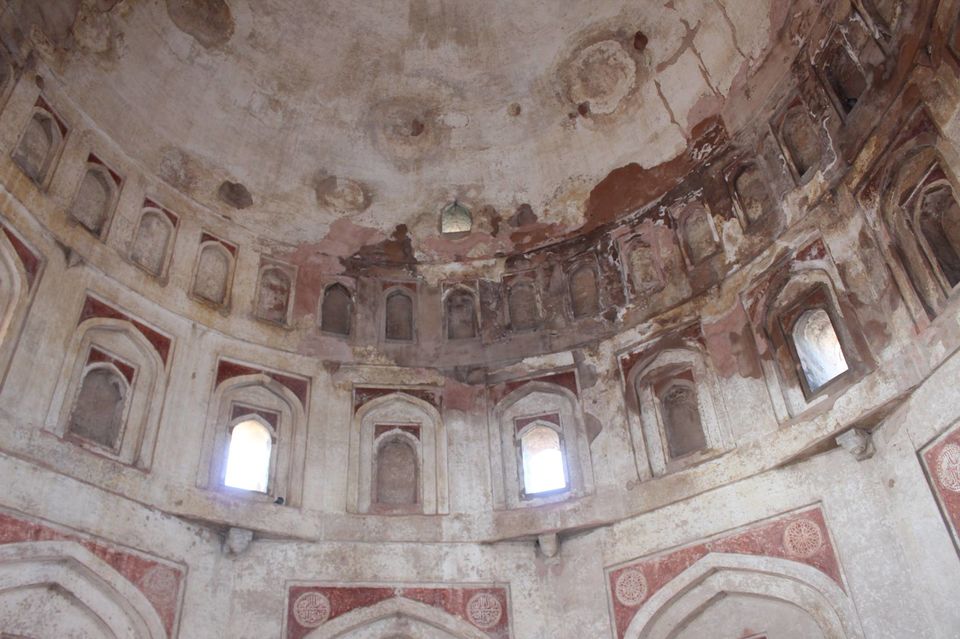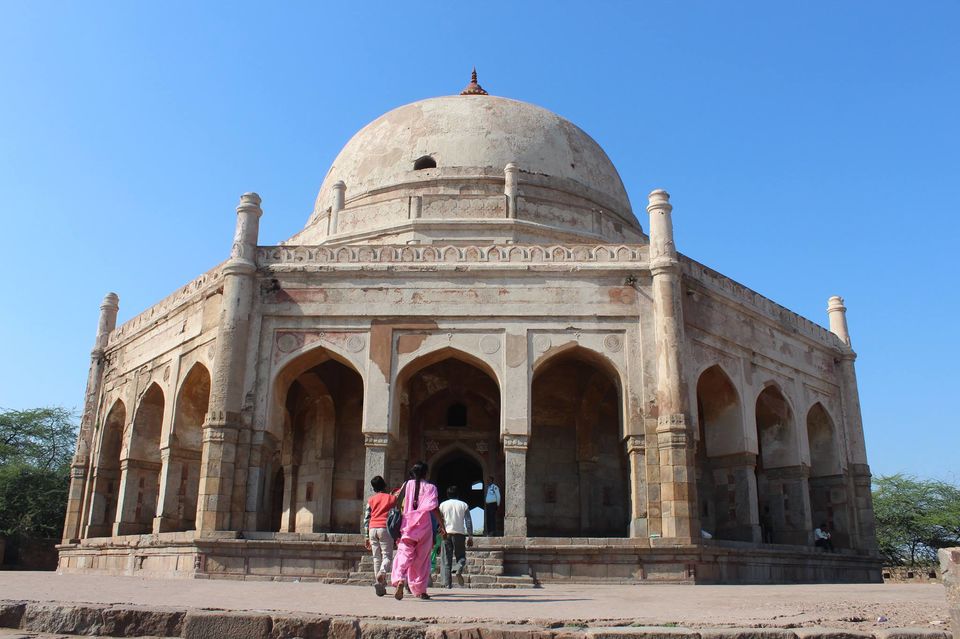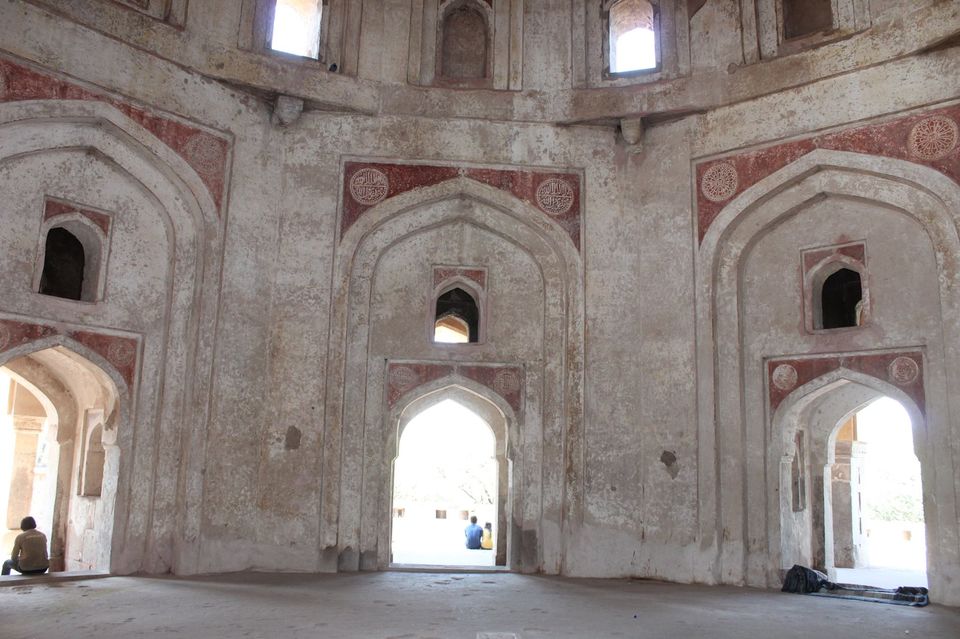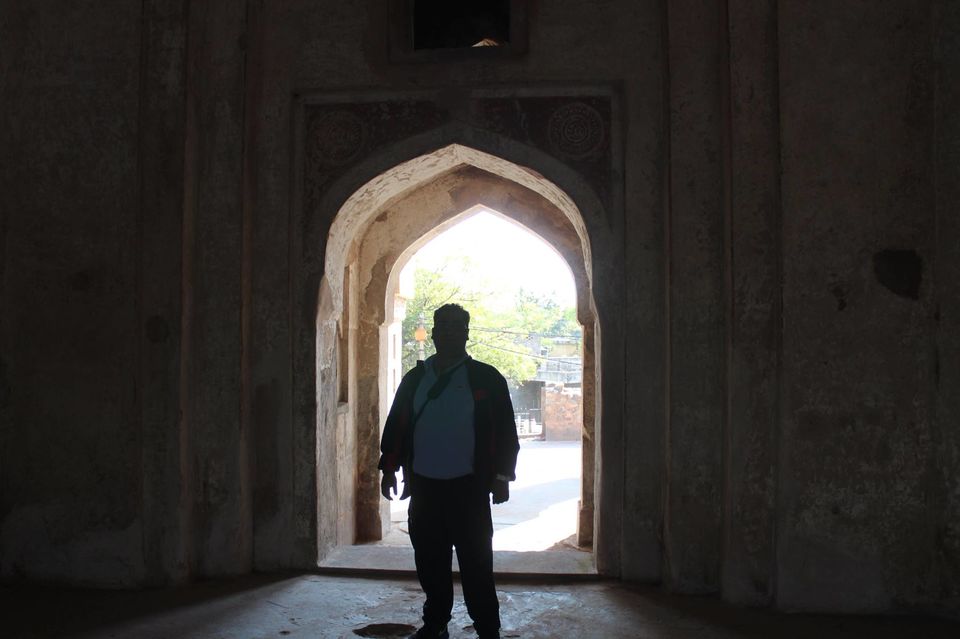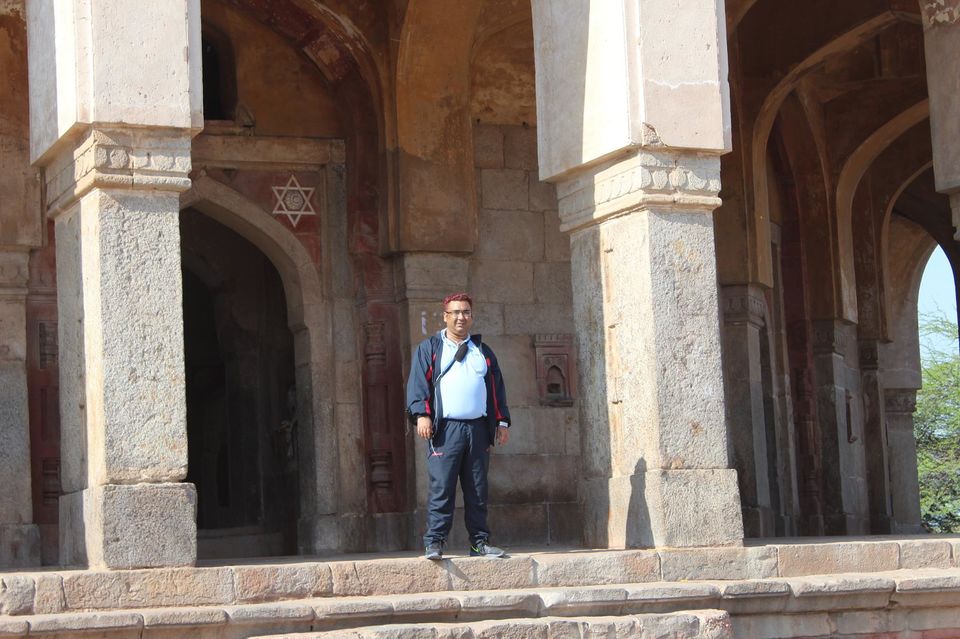 The bustling bylanes of Mehrauli are a sight to behold especially for the remnants of the old Mughal architecture. The lanes are littered with Mughlai eateries, kebab shops, itar (perfumery) shops and small establishments selling rose and chaddar (shroud) to pilgrims who come to pray at these tombs. I also ventured into these lanes and to my surprise, ran into a peer (Muslim holy man) sitting on the pavement. He looked to me like a soothsayer, so I asked him "Baba, tell me my future and also, what life has in store for me". He looked mighty irritated and said "Mien paanch sau rupees lunga" which meant 'I will take 500 rupees'. I gave him the money. He looked at my palm forever pressing it with his fingers and then whispered slowly into my ear "You have a weak sex appetite, you have problem getting it up also. Too much alcohol you drink, that's why. I tell you have one bowl of soft rice in the morning before you go for crap and then in the night have milk with kesar". I was aghast, I have always prided myself for being a great lover and here was this crazy man mocking me. So I replied, "Baba Ji, I have had dozens of girlfriends but none of them had a complaint so far". Then he said "Arey, Indian women are docile, they just take everything lying down. I tell you, you have to increase your sex power". I trudged along thinking I hope no one had overheard that conversation.
I was with another friend Mr Kwatra who wanted to show me how good the food of Pehelwan Hotel is. We had lunch in Pehelwan ka Dhaba. It was keema, kaleji and korma for lunch with warm rotis. I must mention that the mutton was Badey Ka (beef) and it tasted great. The portions were a bit less but the gravy and flavour were out of this world. After lunch, we walked through the dusty bylanes to get a view of this rather poor neighbourhood. Well, it was a village after all with shops selling mithai and sweets from Rajasthan.
We managed to find a Bengali restaurant in the midst of all the din and I bought some fish curry for my dinner. The heat was getting to us by now as it was late afternoon. We decided to stop for a sugar cane juice which bought our freshness back. I liked this little ride of ours to see parts of Delhi that one does not venture into every day. The Mehrauli area also had lots of designer shops selling couture from Manish Malhotra to Sabhyasachi, all the designers have some kind of a presence in this place. I was pleasantly surprised to see the Mexican Italian joint called Olives in this part of the world. Olives is a famous restaurant in Bandra and have now opened up a branch in Mehrauli.
Originally posted on TikkusTravelthon.in