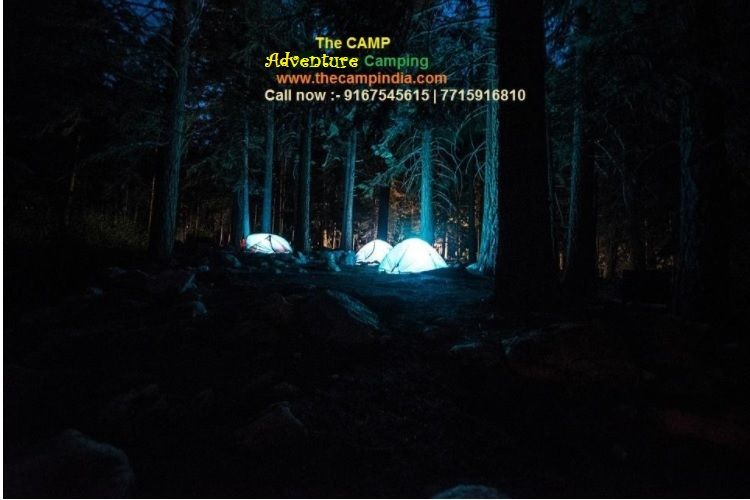 "The Camp" is back with the coolest camping in an hidden place. ;-)
Now spend you weekend between high mountains by a crisp flowing river
Now break out from the city hustle and celebrate weekend in a rustic illuminated ambiance !
Imagine spending fresh Chilly winds with the warmth of bonfire and the light of moon with the twinkling stars winking at you.
Spend time sitting at the river bank or at a high hill side with bonfire and the barbecue.
Road which puts your driving at test... with hard and sharp turns surrounded by mother nature and lovely views with a 4 km off roading.
Hanging Tent available (Only for the first lucky ones at additional cost)
Bonfire
For people who like Adventures :Rifle Shooting/Archery/river crossing/rock climbing.
Itinerary:-
Day 1 :-
Reach the Camp Site by 3.30 PM.
Start with indoor adventure activities like Rifle Shooting / Archery / Burma Bridge / Balancing Bamboo Bridge.
In evening visit the River to Relax or Swim.
Come back get fresh and start with your BBQ and snacks.
Dance and Sing around the Camp Fire.
9.30 PM Dinner will be Served .
Sleeping in dome tents as per the size of the groups. (We have 4 Man Tents, 6 Man Tents, 8 Man Tents and 25 Man Tents).
Day 2 :-
Wake up with the birds chirping.
Have a quick breakfast and start the Adventure Activities Rappeling / River Crossing / Bamboo Rafting(Subject to climatic conditions) .
Come back change get fresh and Bid Bye to the Camp Site with loads of adventures and happy memories.
Cost Per Head :- 2500/-
Cost Includes :-
Snacks / Unlimited Barbecue (VEG/NON VEG) / Dinner (VEG/NON VEG) / Morning Hot Tea Breakfast
Fees Excludes :-
Extra beverages and snacks (If you wish to carry)
For Bookings and more details Contact :- 916754561 5 | 771591681 0
Limited Entries.
Now get your Tent reserved before it gets occupied.