Bali island has many shades to offer for tourists, it could be enchanting temples, heavenly beaches, trending Instagram photos or adventure filled of adrenaline rush. After striking out first three activities from my list, I dedicated my half day for river rafting in Ayung river to feel the rush.[Red Paddle Rafting]
I booked the tour through Klook and found as worth of every penny.
https://www.klook.com/invite/Q161Z?c=INR
The tour costed me around 1700 INR(25 USD) which was Inclusive Of:
-English speaking professional raft guide
-Rafting equipment and safety gear
-Buffet lunch
-Hot showers, changing rooms, and towels
-Air conditioned hotel transfers
-Medical insurance provided by operator for participants aged 7 to 65 (up to IDR 500,000,000)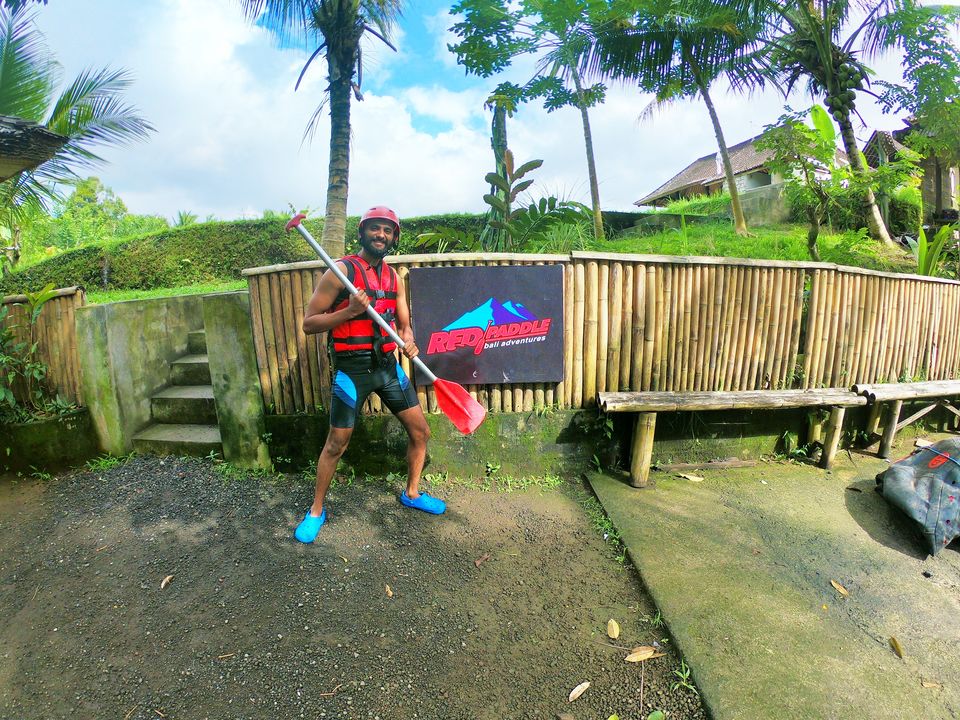 We were picked from our hotels at exact time, it took around 30 minutes drive to the operator site - 'Red Paddel'. We were greeted and offered a welcome drink before we packed our extra stuff and keep in the locker facility (provided for free). We were taken to the starting point of the rafting by the means of AC transportation, it took around 15 minutes or so.
I would not suggest this tour for old age people as you have to walk down from the dropping point to the river bed, which is roughly 15 minutes walk and don't forget to remember the same walk up again once you finished the rafting :)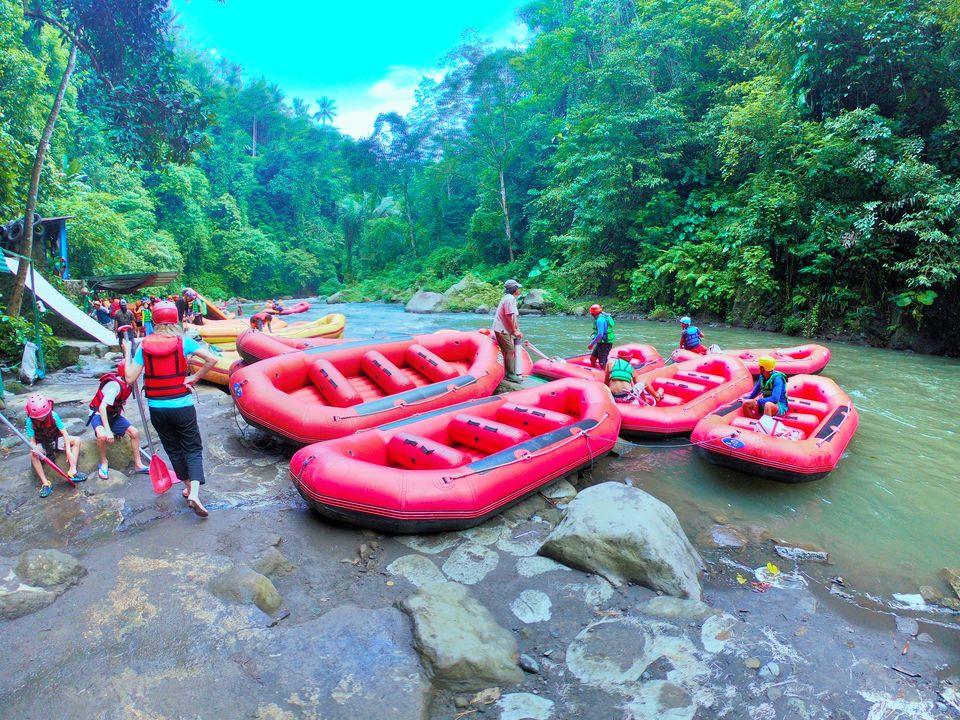 The guide was really funny and helpful and made this trip even more exciting. The difficulty level was quite average, the rapids were not that aggressive. Most of the time, it will be a smooth ride :)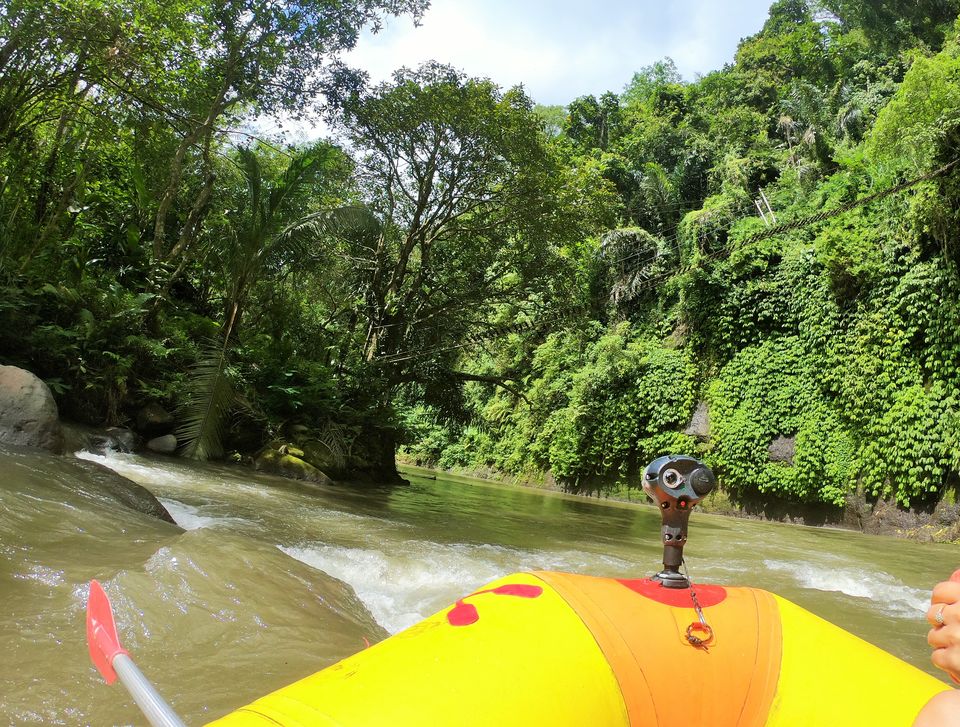 The best part of the whole journey is the waterfall, the brutal force will give you a strong massage removing all the pain and jetleg behind you. The water temperature was perfect so that I could enjoy a bit more.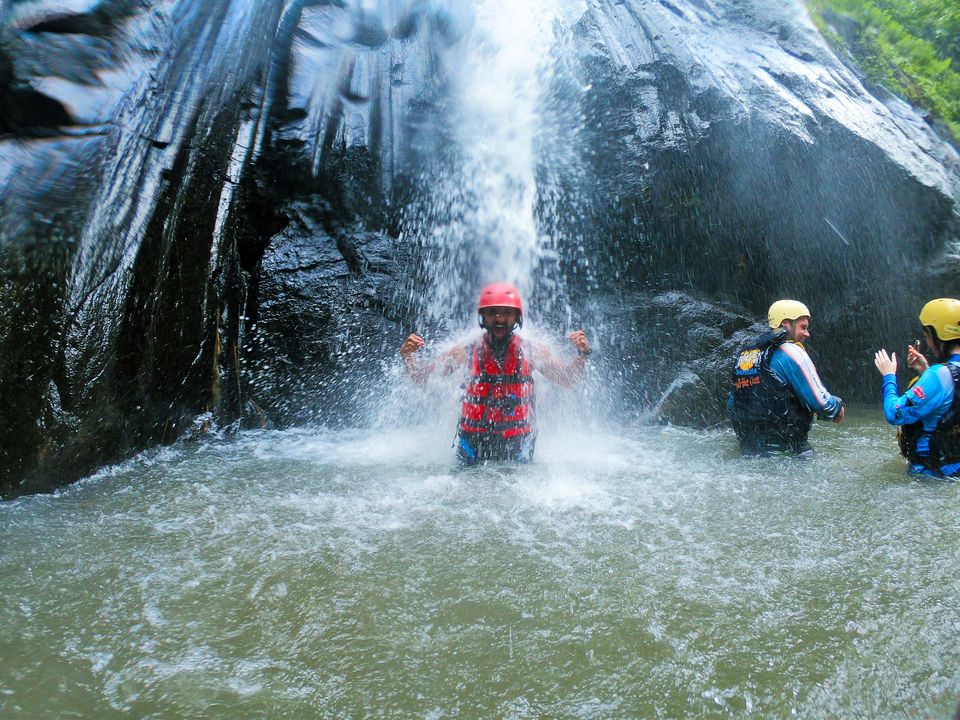 It took around 2 hours+ including 15 minutes break in between to allow your muscles to regain the power. After the rafting, we were served with delicious lunch.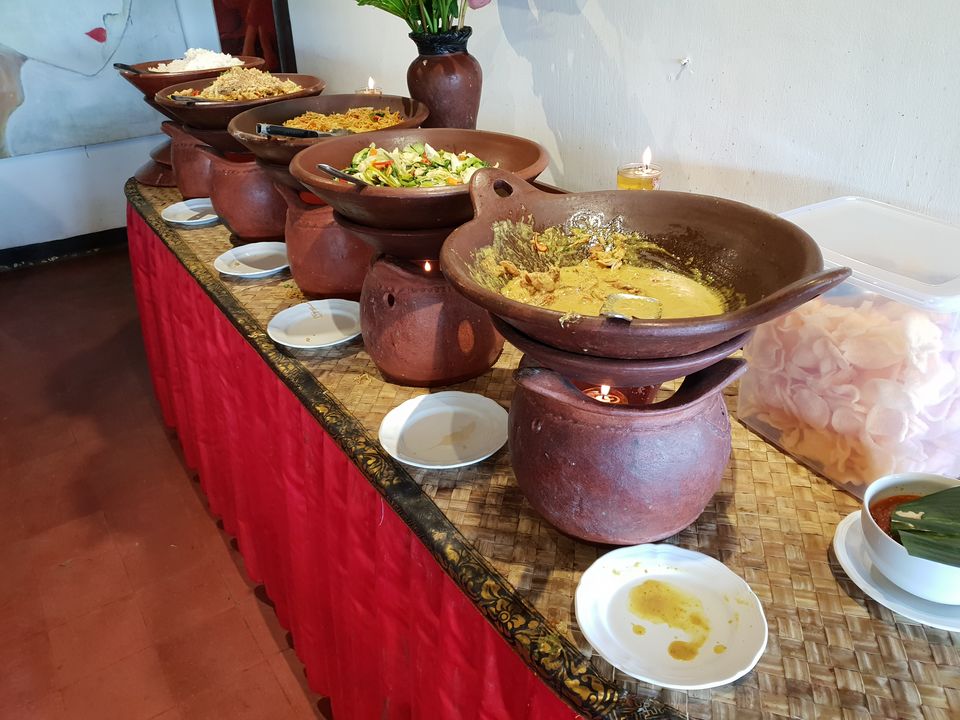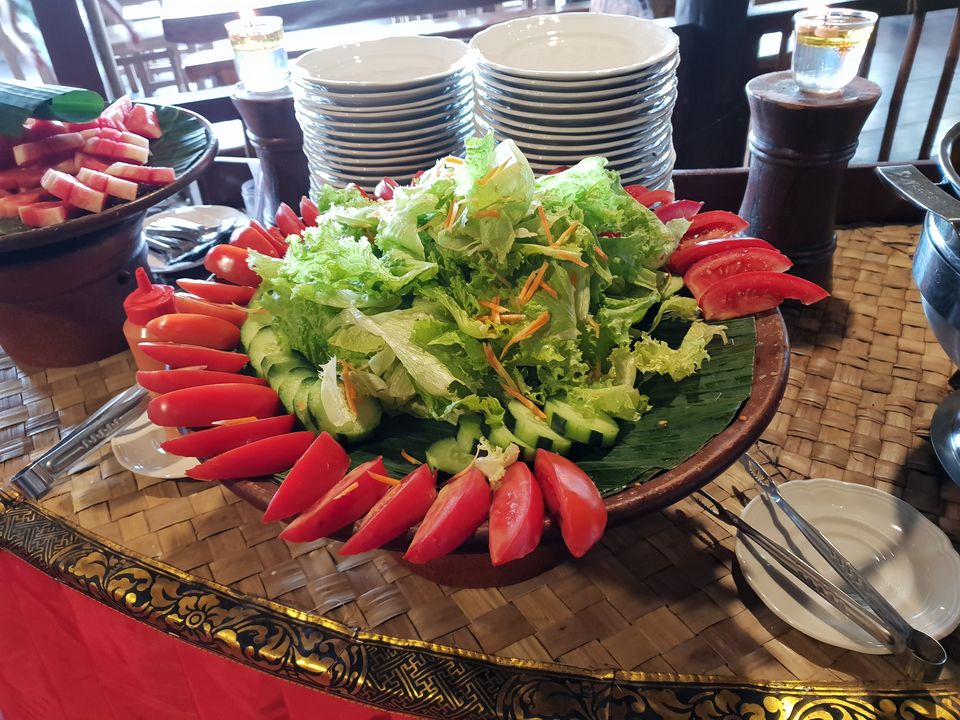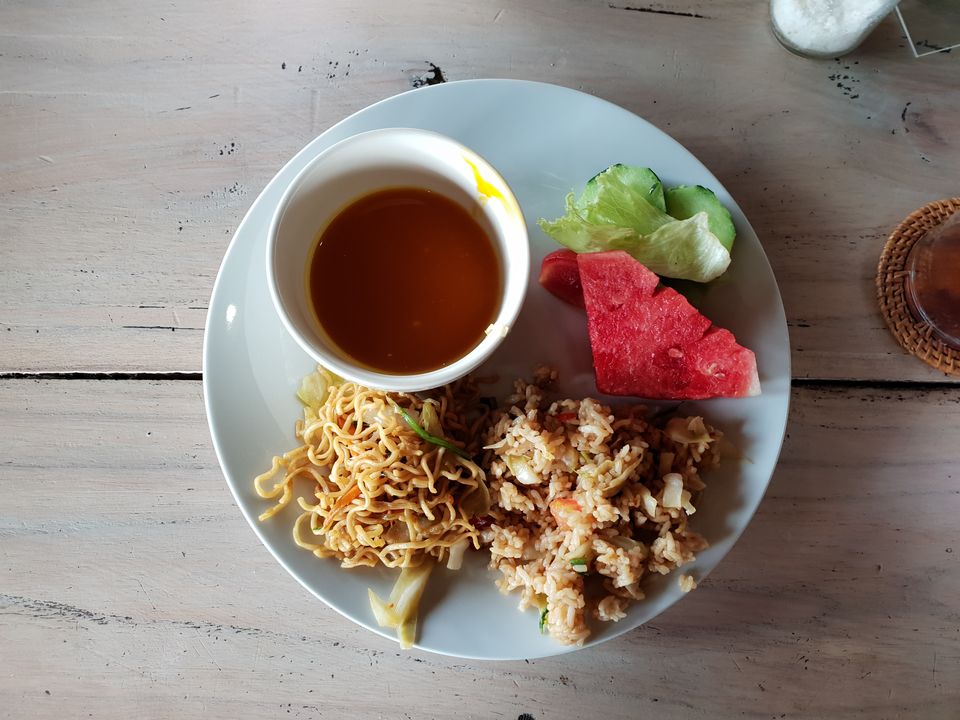 Overall it was a fun day with lot of adventure and good workout all together. Its safe for kids age more than 5+, so dont miss it.
I hope you have a fun time in bali :)