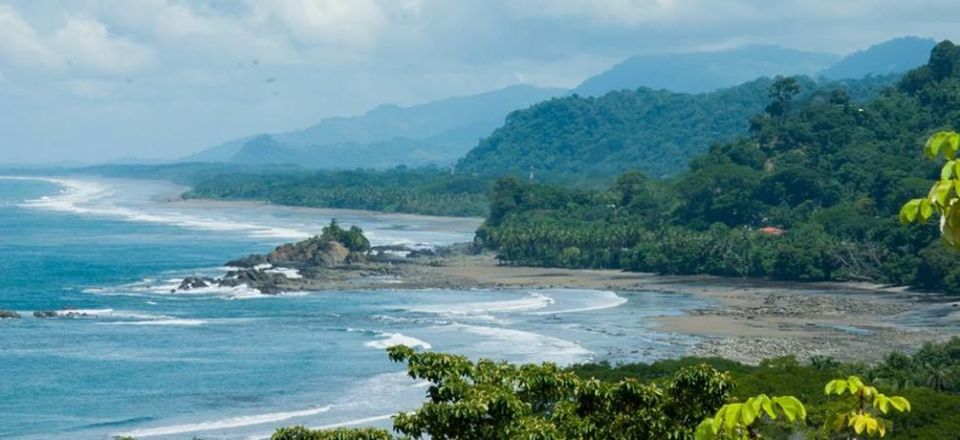 The Central Pacific Coast of Costa Rica is one of the most popular tourist destinations in the country. This is partly due to its accessibility, but also to its unique aesthetic. The Central Pacific Coast, the southwest edge of Costa Rica, has hundreds of miles of pristine white beaches, overhanging cliffs, national parks, and other adventurous attractions. Unlike the eastern coast, the Pacific Coast is a more established tourist locale, boasting a greater number of large resorts and other amenities.
Everyone can find something to enjoy in the town of Jaco, a booming tourist city southwest of San Jose. Many visitors enjoy the "anything goes" atmosphere of Jaco, which has a colorful nightlife and solid surfing community. In fact, the town draws large crowds of surfers due to its excellent waves and surfing competitions. Jaco appeals to a wide variety of visitors in part because of its budget flexibility; budget-minded students to luxury-seeking retirees will find their ideal getaway here.
If you are looking for a slightly less raucous place to lodge, stray a bit further south to Manuel Antonio. The town's a bit smaller and near to the National Park, which is the most popular wildlife destination in Costa Rica due to the endangered Squirrel Monkey. This park is one of the last places to see this small dwindling primate. The town itself is situated above the park, making for some spectacular views. Whether you're relaxing at your resort or strolling along the sand, watch out for your valuables: the monkeys can be mischievous!
Scattered up and down the Central Pacific Region you'll find fun activities like horseback riding, ziplining, white water rafting, snorkeling, rainforest tours, and more. The long, clear ocean stretches make for incredible scuba diving – you may even run into a dolphin or two! Many horseback riding excursions allow you to plunge right into the waves, and rainforest tours are a great way to encounter wildlife you won't find anywhere else. Many consider Costa Rica a "smaller Amazon" due to the impressive variety of rainforest species, including colorful macaws and four different types of primates.
Budget-conscious adventure seekers and lovers of waterfalls won't want to miss Dominical, a small surfing town on the southern shores of the Pacific Coast. The most significant draw is the superior surfing conditions, but non-surfers will enjoy the relaxed atmosphere and quiet beaches. This city is a great destination for hikers and bird-lovers; just inland is the Valley of the Waterfalls, which boasts dozens of beautiful freshwater falls. Visitors can camp either on the beach or farther inland, as well as enjoy some quality birdwatching.
Costa Rica's Central Pacific Region has a lot to offer; it's easy to see why it's the country's most popular destinations. There truly is something for everyone, from colorful city atmospheres to waterfall-filled hiking adventures. Not to mention, this coast is typically less humid than its eastern neighbor. What's not to love?
For information on adventure tours and activities in other part of Costa Rica see the article "15 Things To Do In Costa Rica."