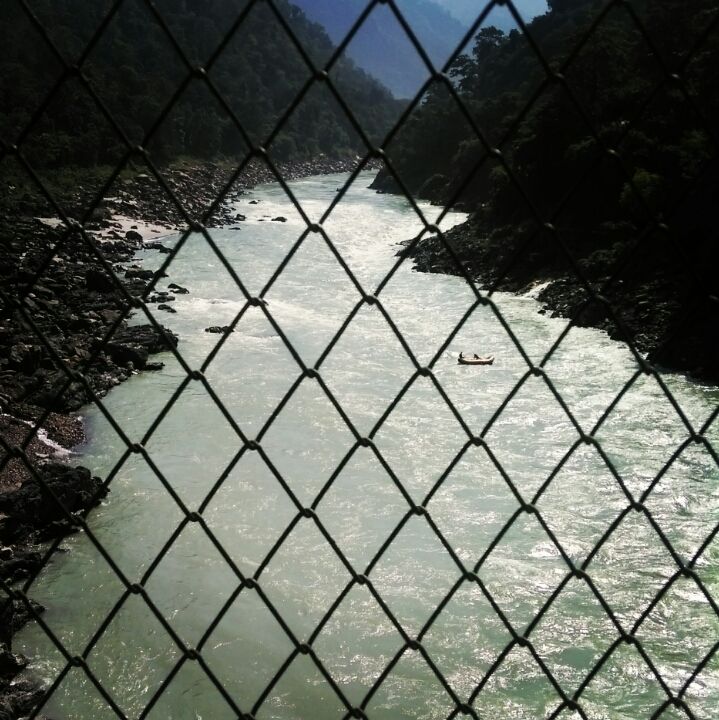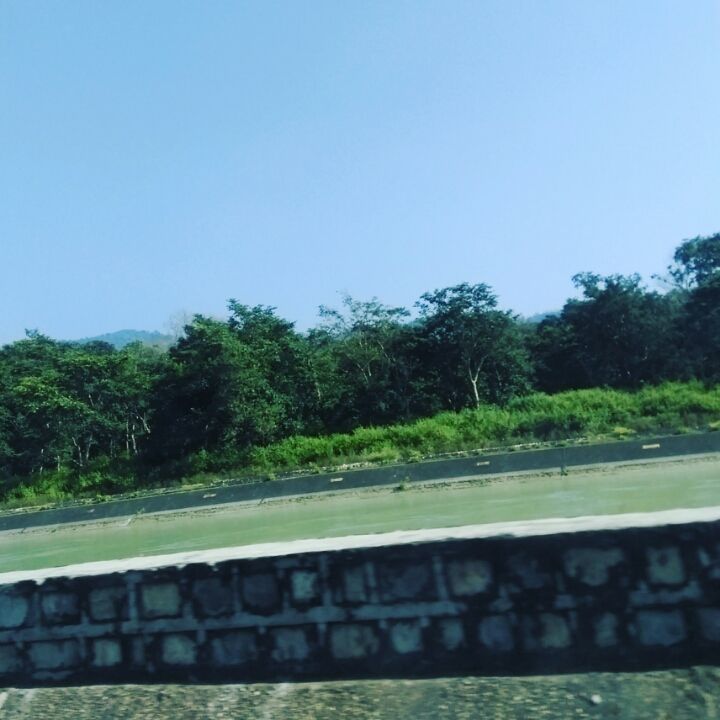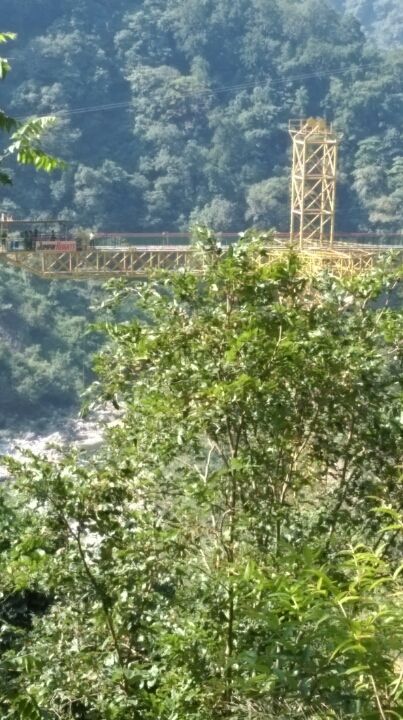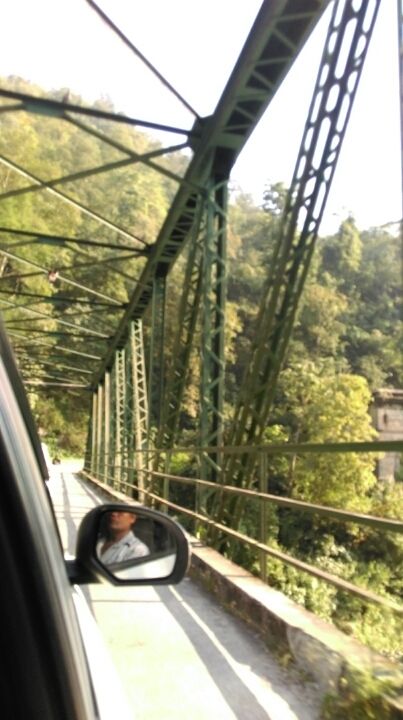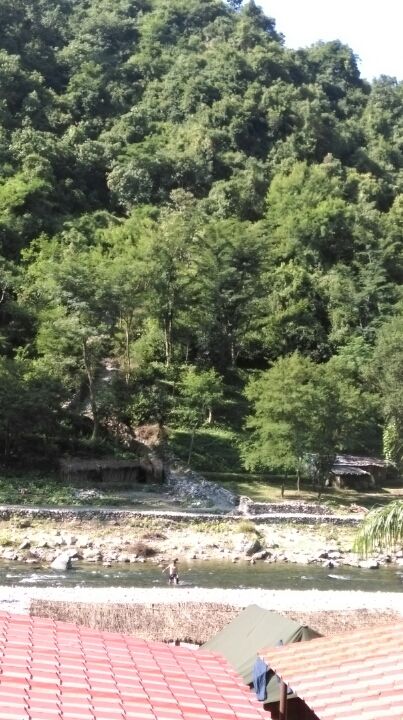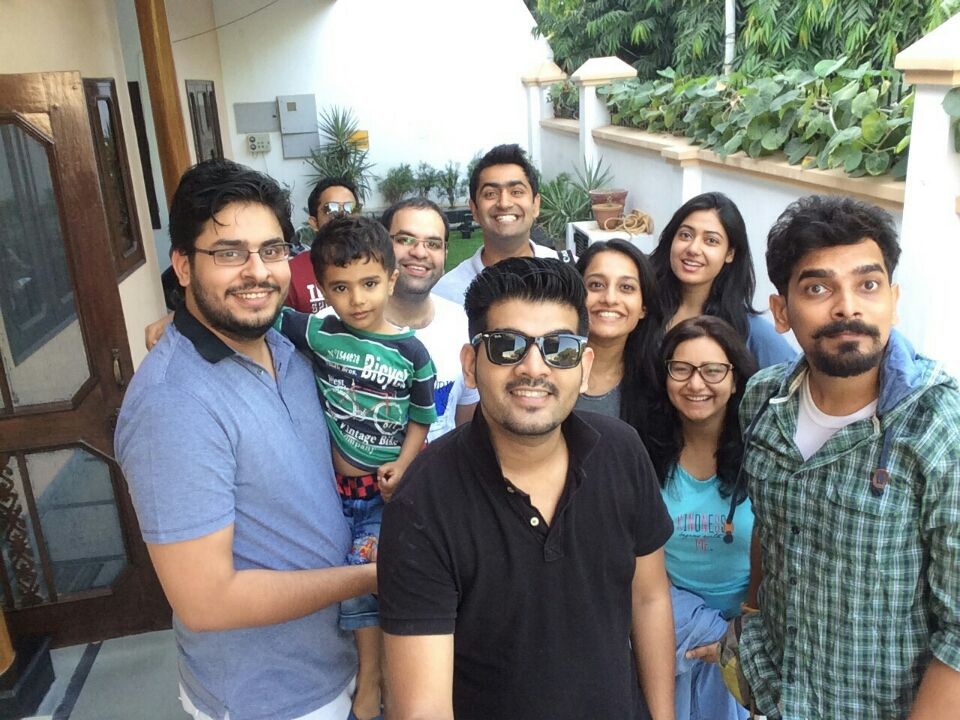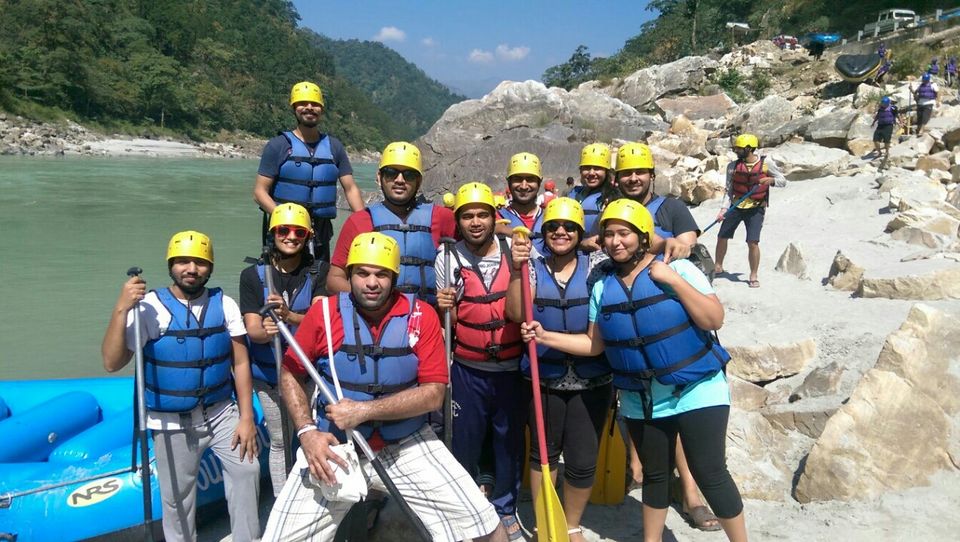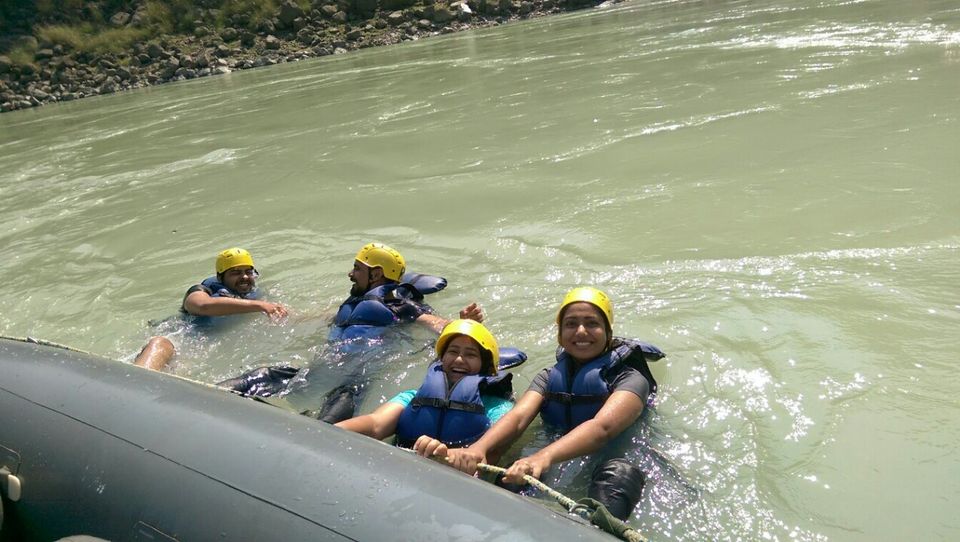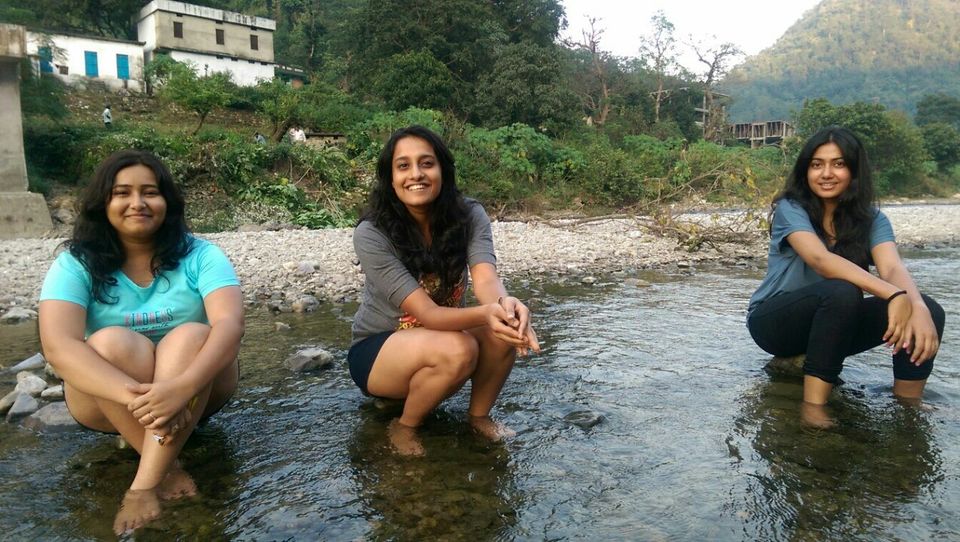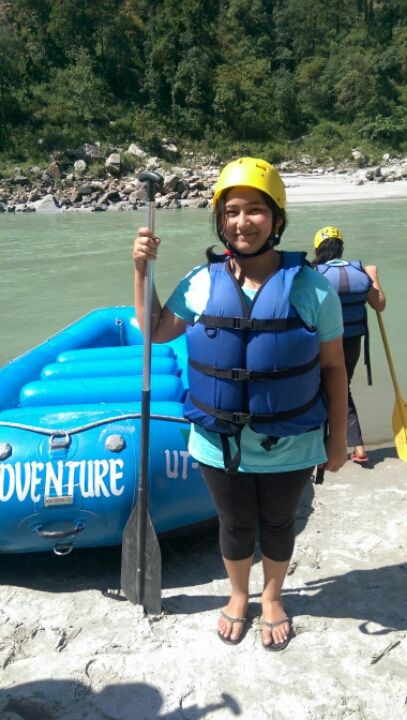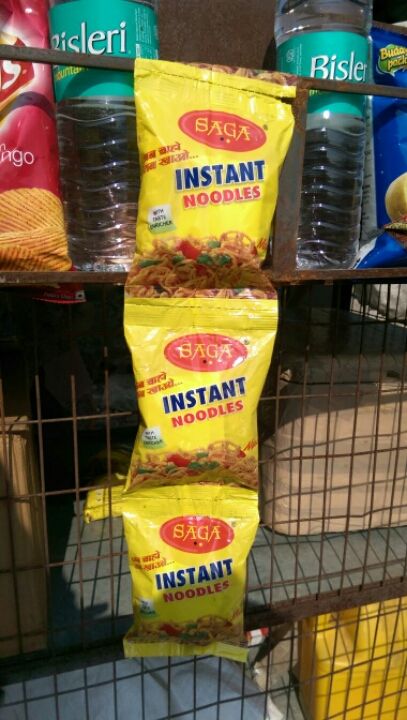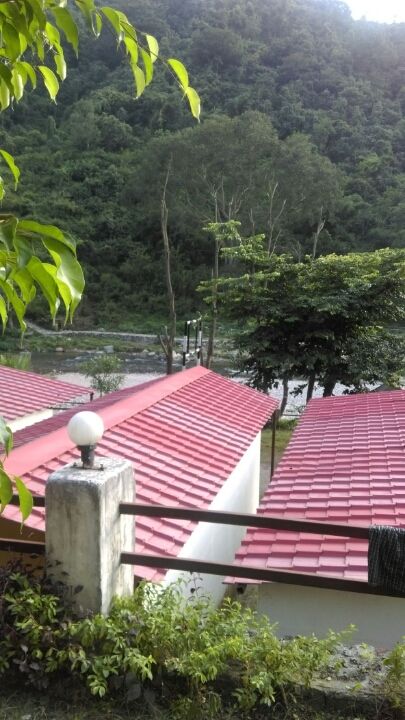 When a friend gets married, the entire group goes on a holiday to celebrate! After planning for months, 11 friends, 2 destinations and 1 long weekend were finalised. 
Everyone came together from Mumbai, Gurgaon and Ghaziabad. Our base for the start of the trip was Ghaziabad. On 1st October night, flights arrived, and everyone got together at a friend's home in Ghaziabad. 
We started our journey on 2nd October morning around 8 am after having breakfast (however, it is highly recommended to start the journey by at least 6.30 am to avoid any sort of traffic situation). We had 3 cars (2 rented and 1 our own) for a comfortable journey. It took us about 8 hours to reach Elephant Brooks Resort in Mohan Chatti (about 30 kms. ahead of Rishikesh). Our drivers took the route that runs parallel to Upper Ganga River (instead of the Highway), which helped us to avoid traffic jams to a certain extent.
The route was quite beautiful, river side ofcourse, green and the 'chadhai' to Rishikesh was also fun. It is interesting to see how the moment we enter Haridwar, Rishikesh region - the spiritual feel is simply everywhere. The sight of temples, the Laxman Jhoola, the banks is a different kind of a treat. It doesn't matter if you're religious or not, or spiritual or not, the aura does get to you. As I kept saying to myself, "There's something special in the air of this region, something different." 
We finally arrived by 4 pm at Elephant Brooks Resort. We had rented Swiss Tents (as they come with attached bathrooms), they were neat and clean as well. The tents are by the river bank. The resort has a separate hut-of-sorts which serves as a canteen. The food was quite decent as well. What was lovely, were the cane seats and view of the river, accompanied by fresh breeze, that made all the stress of travel disappear in a moment. 
Post-lunch, we went and sat by the river, crossed the river, and just walked around to explore the area. 
In the evening, our group played volleyball, (the resort has created a sand pit with volleyball net), which was a lot of fun for my friends. 
We ended the Day 1 with a nice, comfortable dinner, a few drinks and some conversations.
As the Day 2 began, the enthusiasm for white water river rafting caught on. We quickly had breakfast, and rushed to the cars. It was quite hot, and sunny, and so we all made sure to wear sun screen. It took us about half an hour to arrive at the venue. With the rafts ready and our gear on, we were all set for the ride. It was a 26 kms journey, with multiple rapids. We did a grade 4 rapid, a grade 4+ rapid, a few grade 2s and some more. The experience was exhilarating to say the least. 
As we started to raft, our instructor said, "Ganga maiya ki.." and we all echoed "Jai!" It seemed like a common trend, to cheer the river on before the group started the journey. To pray to and praise the Goddess Ganga to allow them to cross it safely. When the waves hit us for the first time, the chilling cold water made us shiver. 
The instructor asked us to take a dip in the water twice during the journey, and it was thrilling and yet relaxing. Towards the end of the trip, about a km away from the end point, there is a place where all the rafts stop. People can do cliff jumping. There are also mini stalls for Maggi, cold drinks, chai (tea) and more. 
As the rafting trip ended, there is a mini trek/walk to come back on the main road. In all, the entire activity took about 4-5 hours.
Once, back to the resort, we had lunch, and continued to have fun in the river. In the evening, we had a nice camp-fire and barbeque arranged by the resort. Another day came to an end with quality time spent with friends. 
On Day 3, some of us went ahead for Bungee Jumping, arranged by Jumping Heights (a New Zealand based group). The jump is from 83 m and oversees the river and mountains. It is quite a beautiful sight indeed. The trainers are extremely friendly and well trained at keeping jumpers calm. It personally took me longer than most to take that leap. 
The JUMP. It was marvellous. When I jumped, my voice got stuck in my throat. The feeling of free fall, of experiencing the gravity pull you towards it, it is simply thrilling. No words can describe that feeling to be honest, it is a must-experience activity. Once you fall, you simply move like a pendulum possibly in the air. Lucky for me, making the jump was difficult, but once I did jump, I was too excited to close my eyes. It was beautiful. All I kept thinking was "Wwooowww."
Post jump, as they lower you to the ground, they provide you with a badge that says, "I've got guts!", and a water bottle. It's about 20-30 mins trek through the woods, back to the centre where they register you. You can collect your certificate and the video of your jump as well. 
This was our last activity of the trip. We returned, changed, and began our return journey. On our way back, the travel was quicker. We didn't find much traffic, except ofcourse in Ghaziabad and especially as we entered Delhi. 
In all, the trip was great. Not a relaxing one, but surely one filled with excitement and adventure.
On Monday, I was told I looked more tired than usual. I just said, "I've never felt more alive!" :) 
We stayed at Elephant Brooks Resort, away from the main city, by the Ganga banks. Relaxing and comfortable location
We did 26 kms river rafting, took about 4 hours end to end.
We did bungee jumping - 83m height. It's a 4-5 seconds fall, but an exhilarating experience.