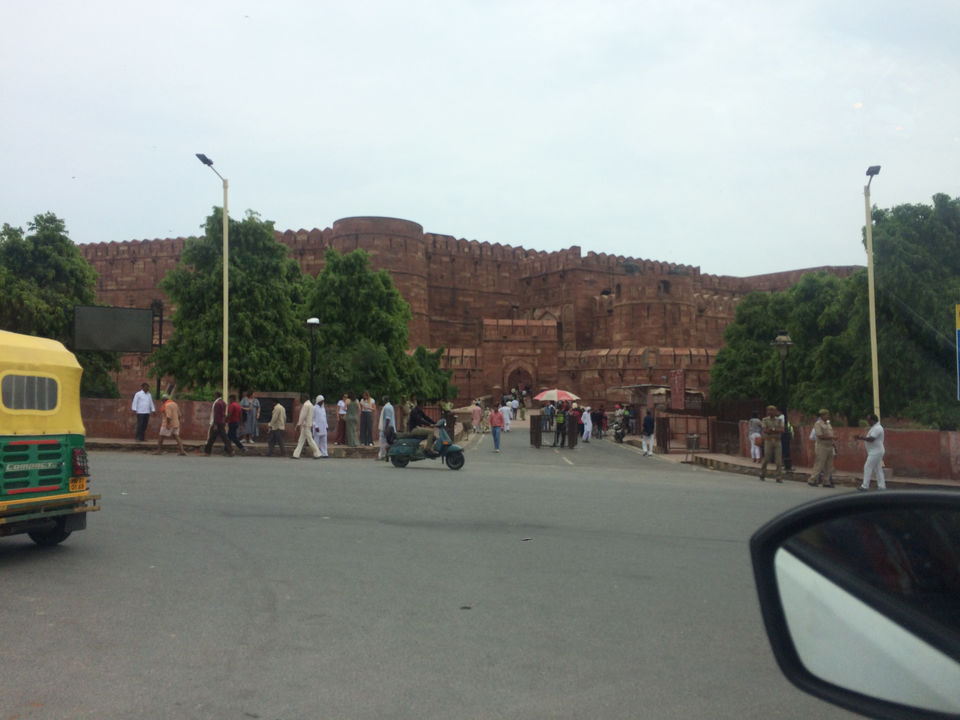 Agra fort was built in around 1565 to 1572 . This fort has seen many battles. This was the main residence of mughal emporers.
The Agra fort has different level of beauty in its artchitecture, culture and colours. You can find all the stuff related to indian history in this fort. This fort is located so near to Taj Mahal that from one side of fort you can easily see Taj Mahal of Agra. Agra Fort basically made with the purpose of capturing prisoners , listening to local public demand and for the purpose of giving rest after any war to the king of that time.
The famous Shivaji of Mahrashtra was also kept here by the mughal emporer Aurangzeb.
So if you are really interested in knowing the indian history in its deep then you should visit this majestic monument Agra Fort located in the middle of Agra.
You can reach here by reserving an auto rickshaw or by hiring a cab from Agra railway station , Agra Bus stand , agra airport.
You should visit this place for an extra ordinary experience.