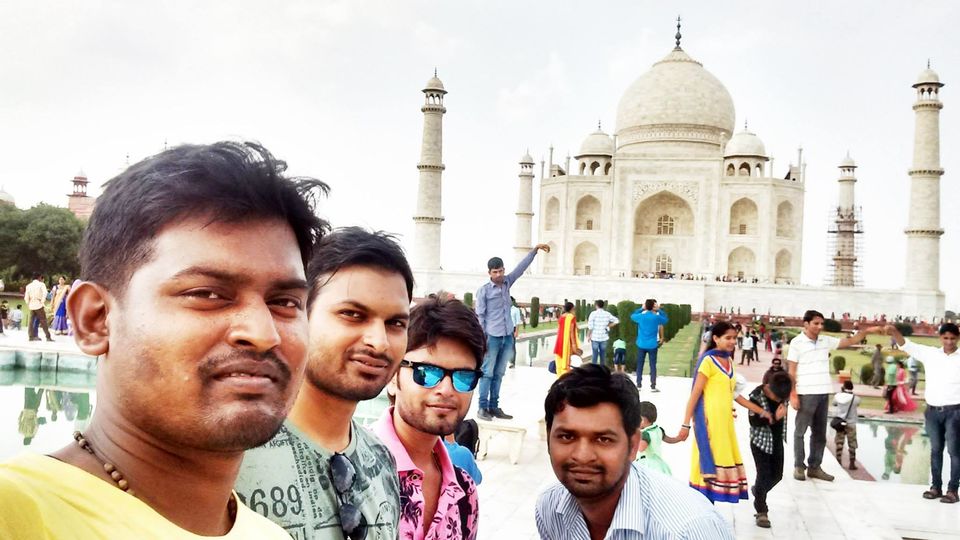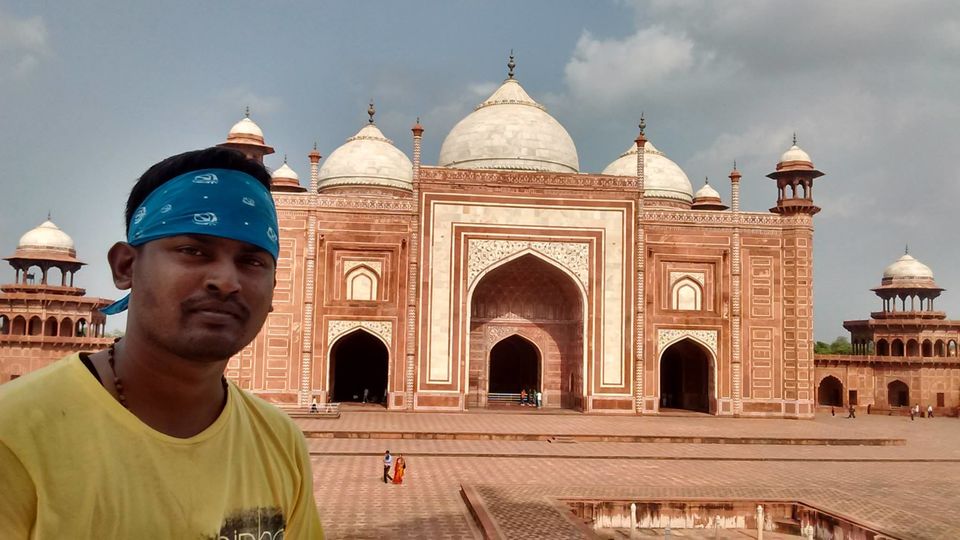 This time I am back with religious & devotional trip to one of the wonders of the world Yes.. Your guess is correct .. It is The TAJ MAHAL a rare beauty which people never find it .Mughal Emperor Shah Jahan built for his love Mumtaz ..
Before the Day begins , I was in Delhi.. Me and my friends had plan to visit Agra and Mathura.. I was looking for renting a car but yes.. Couldn't make it as my friends had fear of me getting them into trouble . We took a hotel nearby Pahad Gunj, Delhi, A hot and sunny day it was .. Delhi at its peak with heat… can't resist Finally what we found one way to go to or destination,
Dilwale 's from Delhi finally agreed to take us to Agra and mathura with a nominal charge for Rupees 4500 INR .. (Year 2015).. We were four of them So wasn't that expensive . So we started our journey to Agra first and on the way we went via Yamunna express highway , it was fun to be on the road , melting road . And yes on my way we could see the Buddh motor race ciruit (International)..
Finally we reached to the much awaited city , Wonder city, AGRA . Being to Taj Mahal was a different experience all n all , But yes.. I went with my friends not with my love , People from across the globe came to this beautiful city and had presence of Shah Jahan and his great empire , ruling , power and off-course love .
There are different gates East, West , North, South for people to enter Taj Mahal . Yes after spending some quality time we left to Lal Quila , Where Shah jahan kept his father in Jail,, What a beauty No one would ever say that it is a Jail But there were certain points from where we could see TAJ MAHAL .
There is one more mughal palace to see , Short of time couldn't explore more …
Now we moved on and went to Gopala krishna city Yes .. You didn't get it I Know but yes let me tell you.. It is Mathura
City were Lord Krishna spend his early age . There is nothing much to explore but yes.. We have Krishna temple to explore and yes it is unique . We are not allowed to take camera , mobile, so.. a slight disappointment as I couldn't capture the pictures, The Krishna Radha idols are so spiritual and realistic that i felt so good and yes their my friend told me something about Lord Krishna which I was unaware .
It says something like this..
WONDERS of the world ... Rest everything you would know it...