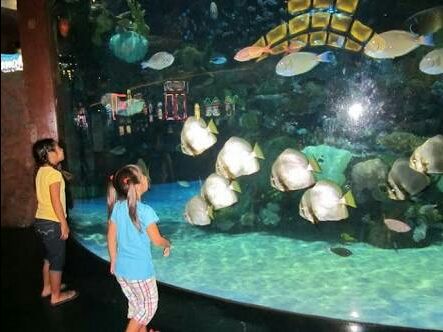 Las Vegas, Nevada is the ultimate saturation of the senses. Yeah! Las Vegas is a beautiful place. The lights will dazzle you, and the city will grab you in its grasp but you should be warned; it can be contagious! Vegas has so much atmosphere. Las Vegas knows how to make you yearn to go back, even if just for the pictures. It's well known getaway hot spot for couples and singles, but what if you have kids with you? Is there any way to move around the Sin City with kids? Yes...and No. Some of the adult attractions of this city are unavoidable, but there are Las Vegas Travel Hacks for enjoying the city with kids.
We (two couples and three kids) went to Las Vegas in September 2016. We Googled for hours and prepared an exhaustive list of what to do and what not with kids. So, we did our home-work because we wanted our kids to experience this place in their own fun ways.
Las Vegas is one of the most peculiar cities in the world, but apparently that's not enough. It decided to become all the world's other peculiar cities, too. The gambling capital already has Venice, Egypt, Paris, Rome and New York. You'll get a taste of the places on display around the world in Vegas. The architects did a wonderful job replicating all of the monuments, and you have to give them credit for putting together a city that truly amazes. Of course, Vegas doesn't inspire awe and wonder that one gets from visiting all of the above cities around the world, but it does excite the senses and it is worth seeing once. And yes, that feeling of enchantment stays with you well after you leave.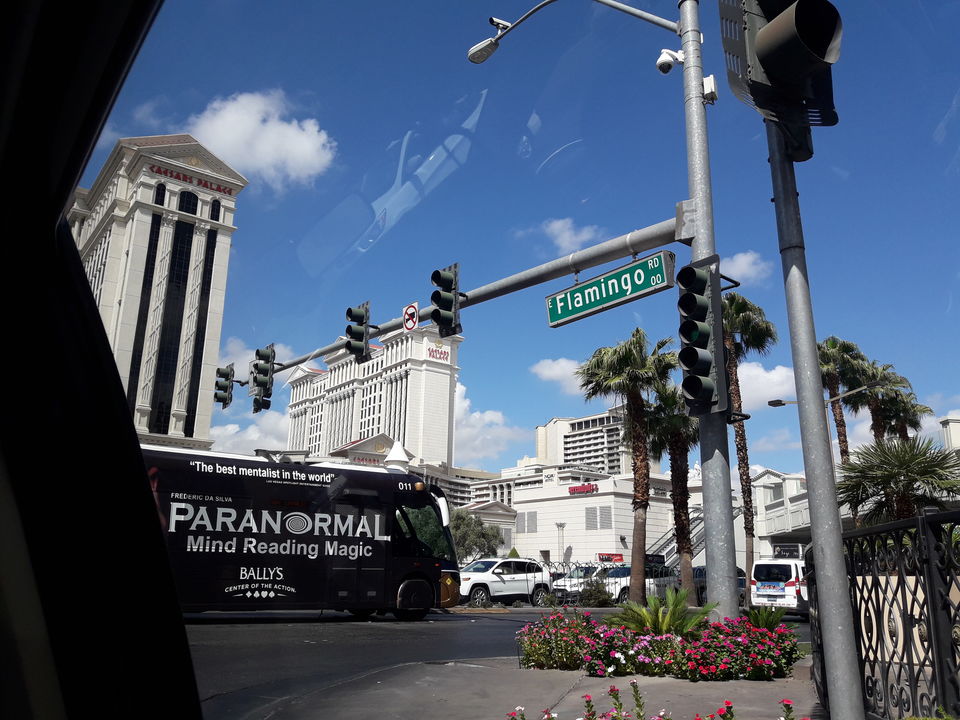 Traveling with kids take it to another level. A different level. It's almost a whole new different experience. It's magical! It's special! There are plenty of fun things to do with kids in Las Vegas and nearby places; you just need to plan it religiously and also ask them for input on what they'd like to do. You might be surprised to hear their answers. Tell them about the place you are going to visit and you'll see the curiosity in their eyes to travel that place!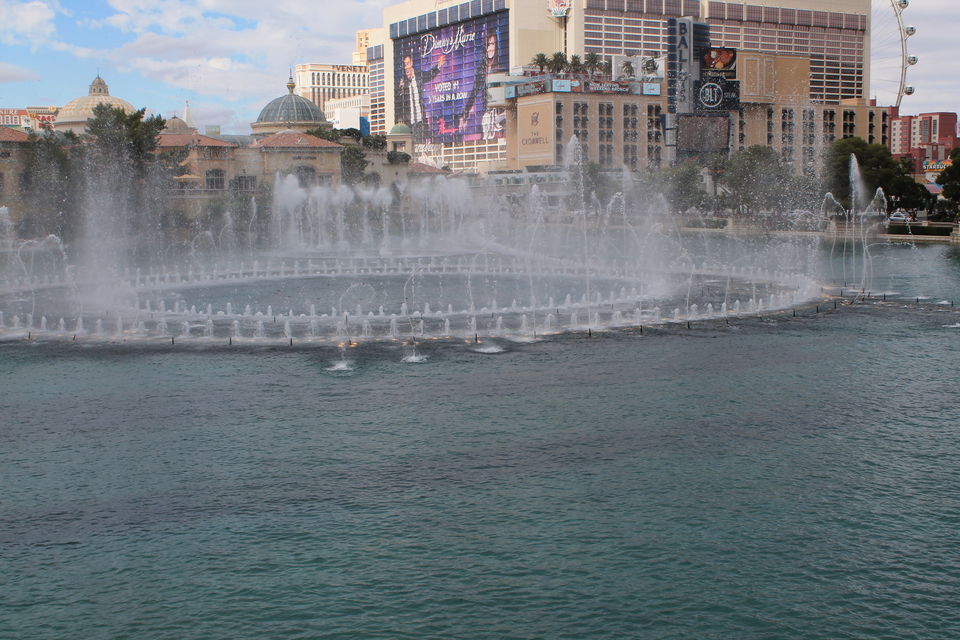 Travel with Kids Hack #1: There are good deal of places to spend money in Vegas (you know, right!?) but there are also plenty of places where you can have loads of fun without spending a penny or buying a ticket! Check out kid-friendly activities offered by the Resorts. You can find plenty of free kid-friendly entertainment in the city. Don't bother buying tickets to an expensive show. Trust me, you'll still drop a lot of money on malls and rides for kids in Vegas. Watch dancing fountains at Bellagio, Wildlife habitat at Flamingo, Waterfall atrium at Palazzo and you can even witness the fall of Atlantis at Caesars, see a volcano erupt at Mirage and tour a chocolate factory absolutely free!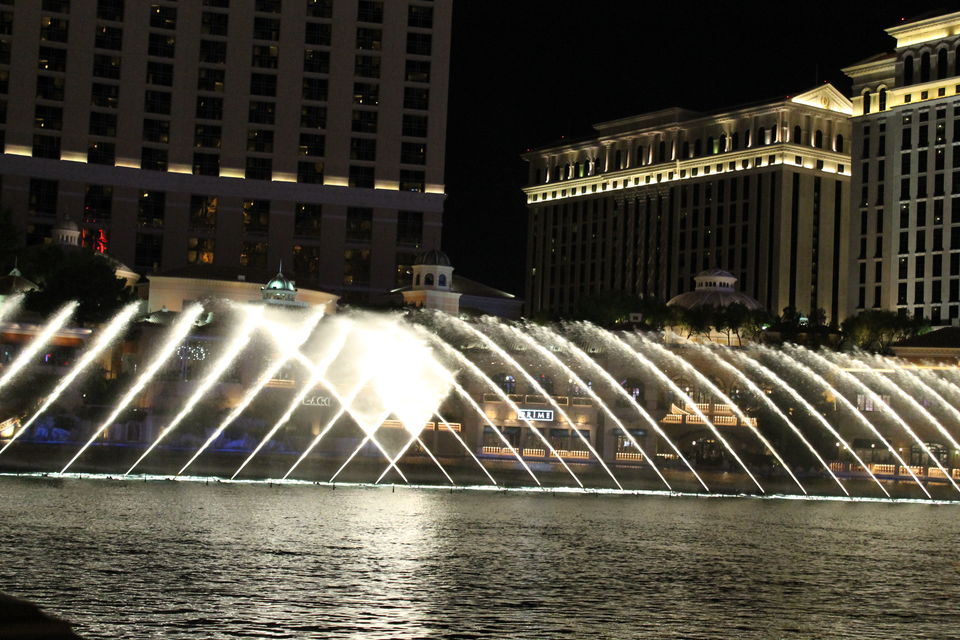 Some of the free shows are:
1. Bellagio's Dancing Fountains
2. Bellagio's Conservatory and Botanical Garden
3. Street Performances at Grand Canal Shoppes
4. Flower Show at Wynn
5. Fall of Atlantis Show at Caesar Palace
6. Tropical Rain forest at Mirage
7. Volcano Eruption Show at Mirage
8. Coral-Reef Aquarium at the Mirage
9. Circus Acts and Clown Shows at Circus Circus Hotel
10. Rainstorm Show at the Miracle Mile Shops at Planet Hollywood
11. Fresh Water Aquariums at Silverton.
12. Flamingo Wildlife Habitat at Flamingo
13. Trip to Hershey's Chocolate World
14. Jean Philippe Patisserie at Bellagio (Largest Chocolate Fountain in the World)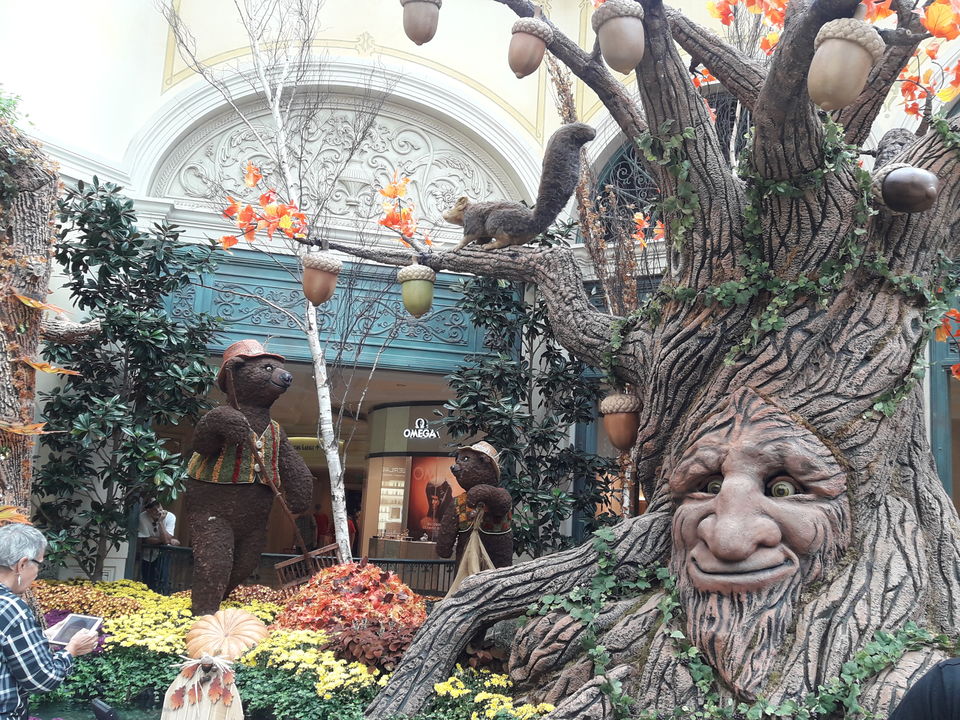 Internationally and classically trained musicians and performers wander the streets of the mall serenading shoppers at The Grand Canal Shoppes which adds a little charm to the shopping experience!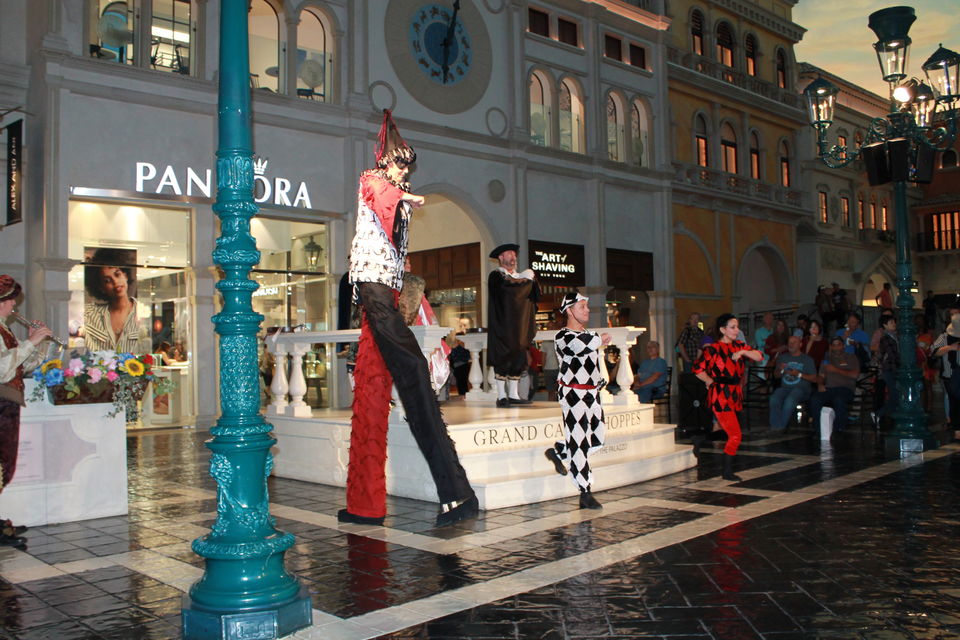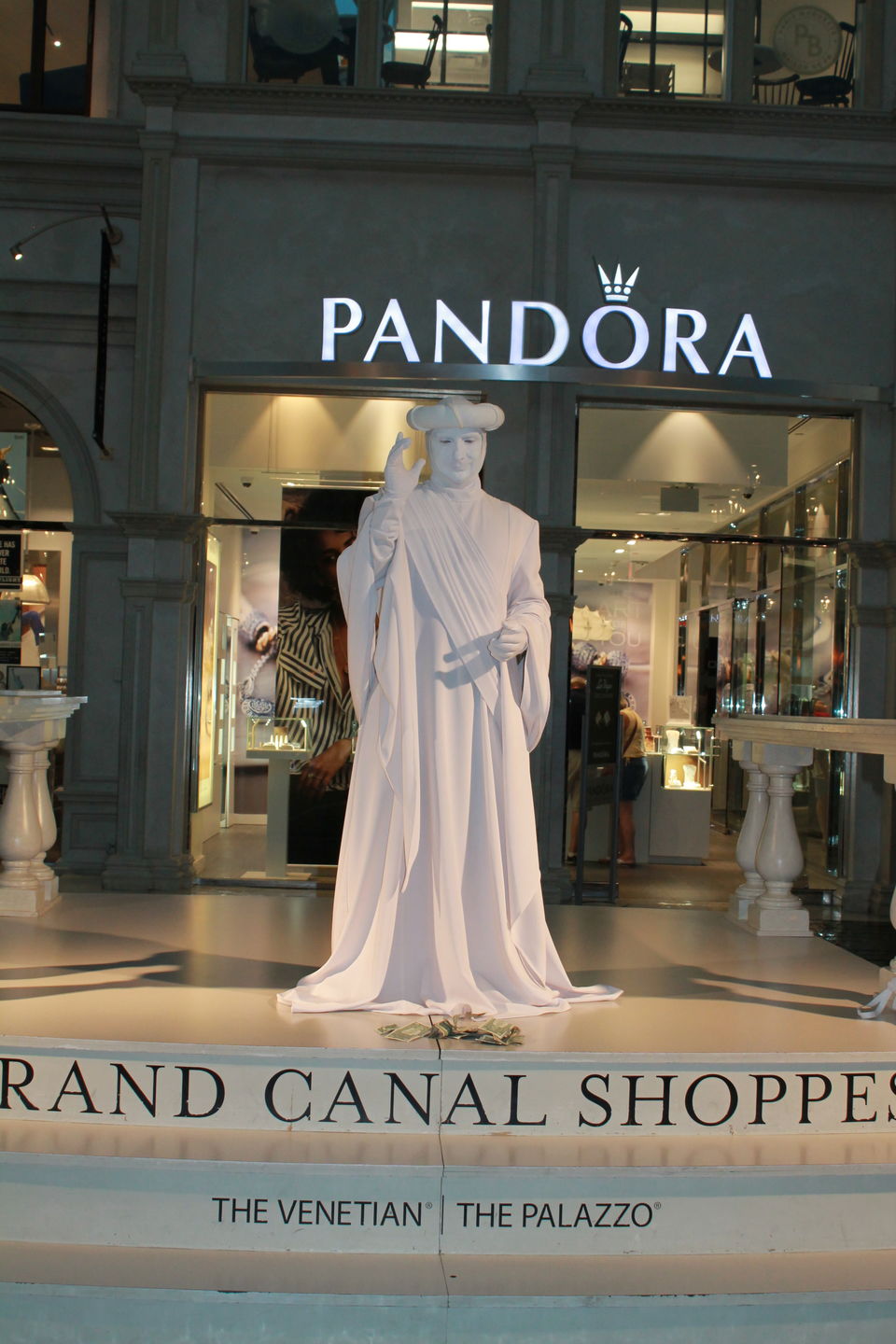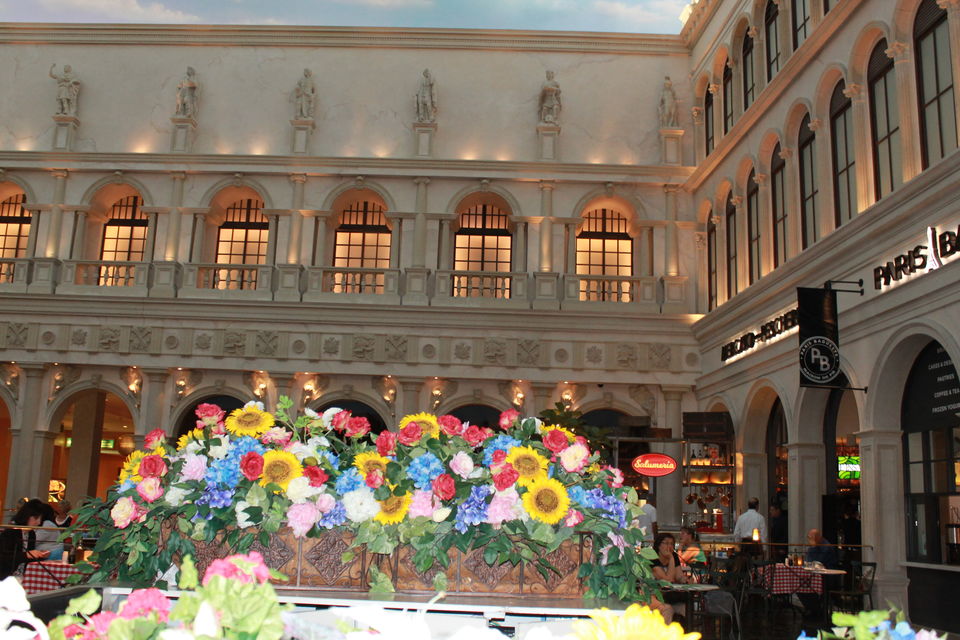 If you still insist spending on money then the best paid shows and activities for kids are:
1. Tournament of Kings dinner theater at Excalibur
2. Shark Reef at Mandalay Bay.
3. The Secret Garden at Mirage
4. Stratosphere, Caesar and New York-New York Rides
5. Adventuredome at Circus Circus
6. Madame Tussaud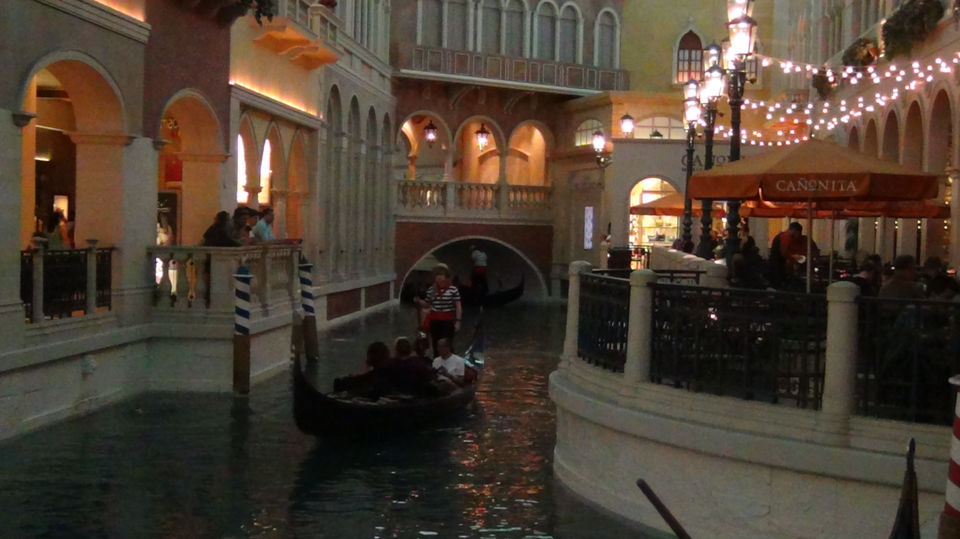 Go for a gondola ride down the Grand Canal in an authentic Venetian gondola!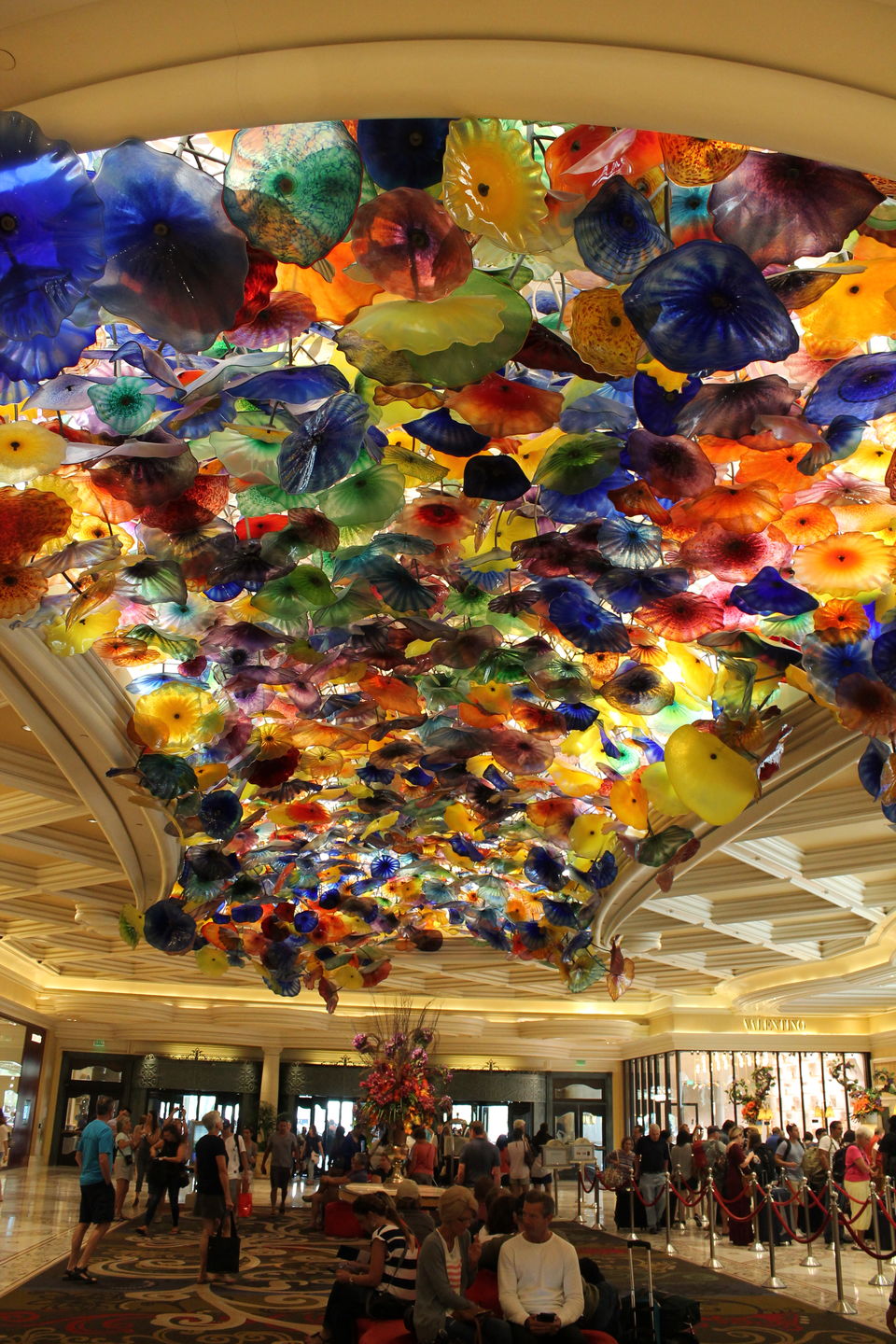 Travel with Kids Hack #2: Kids love to explore and don't care for the time pressures of travel, so give them time to experience the place in its true nature. Running from one place to the next in a greed to see or explore more is like stealing travel of its real essence.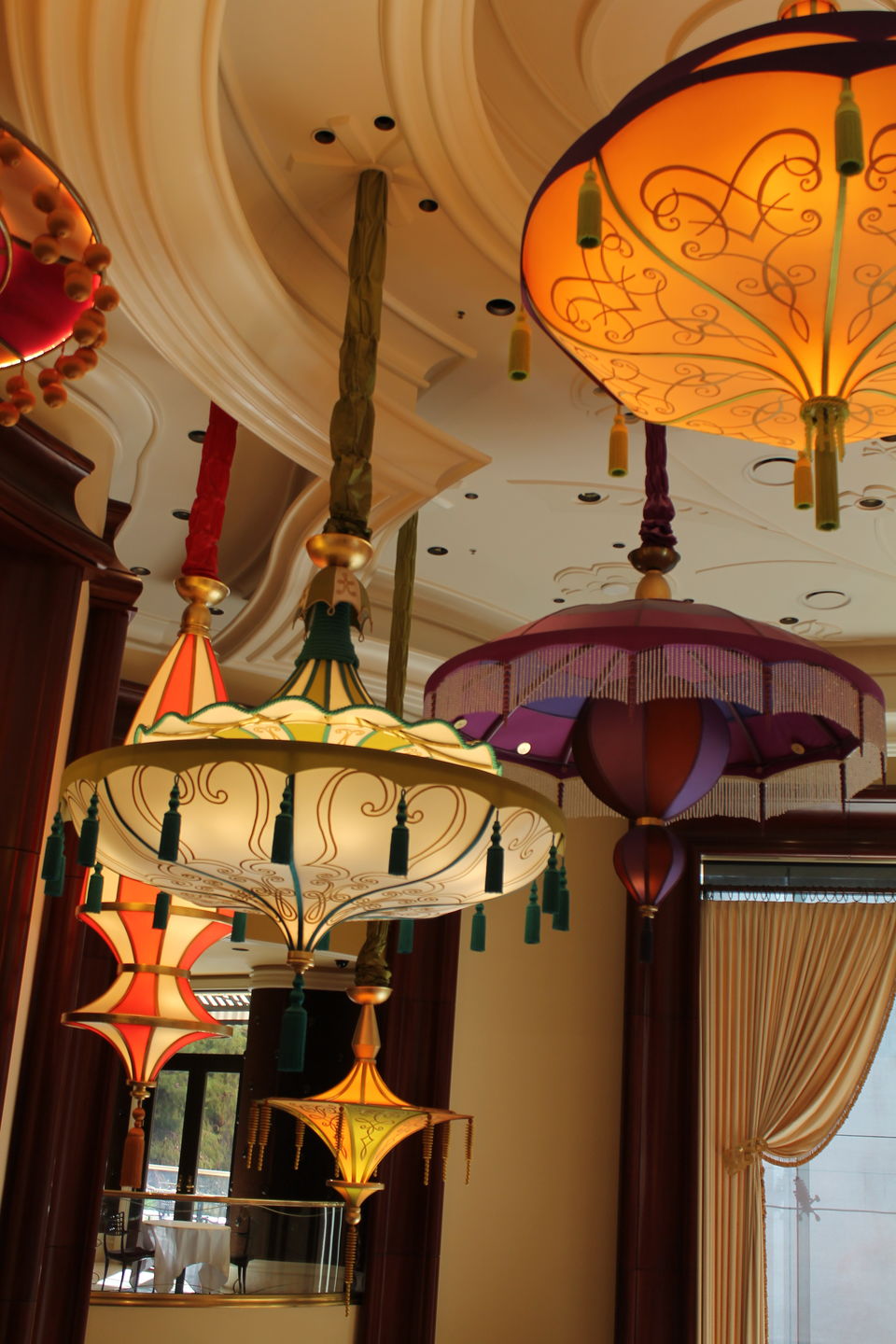 Travel with Kids Hack #3: Fremont Street is not kid-friendly. Yeah, It's fun when you plan without kids. So, S̶t̶r̶i̶k̶e̶ t̶h̶r̶o̶u̶g̶h̶ from your list!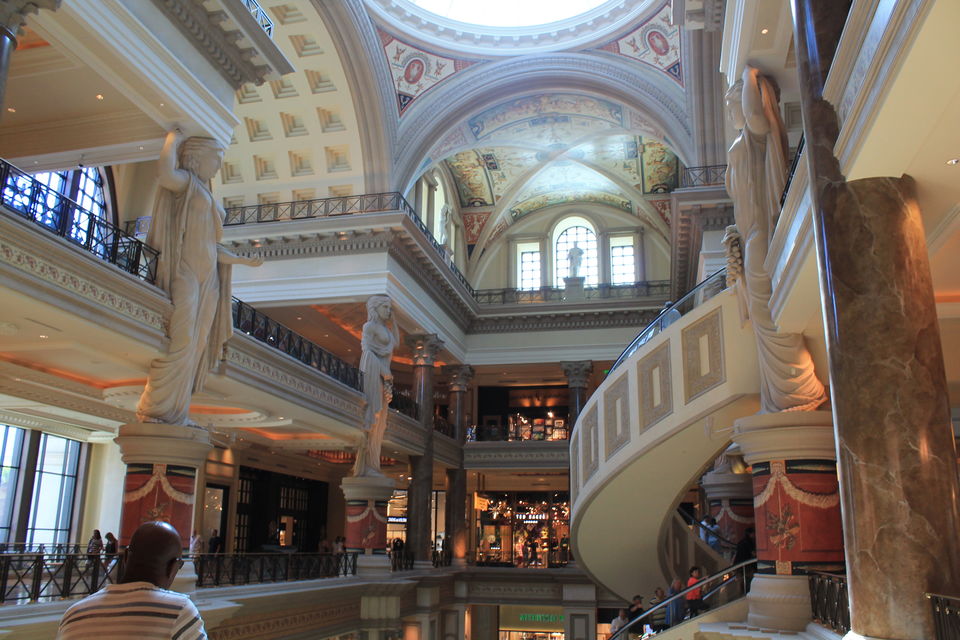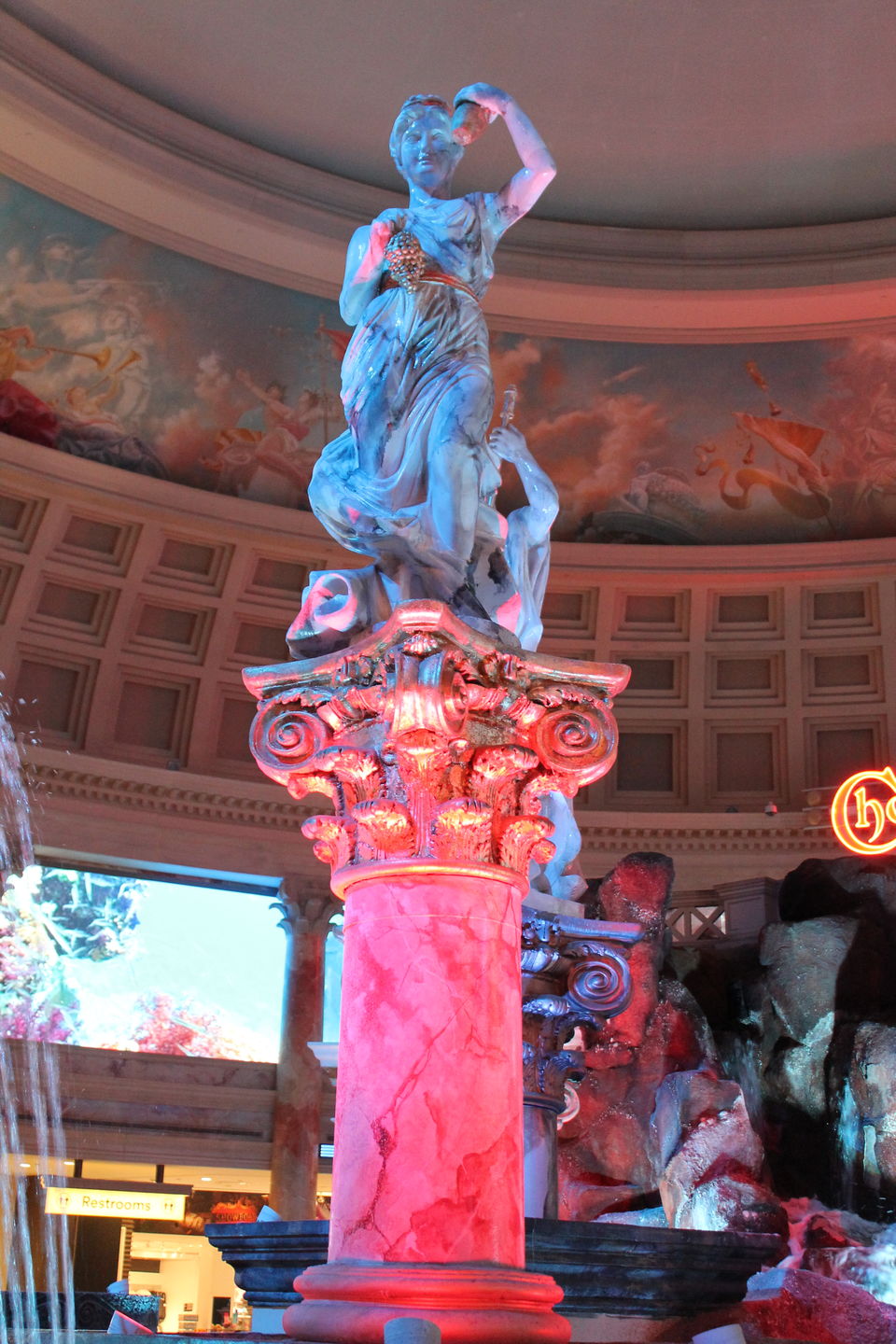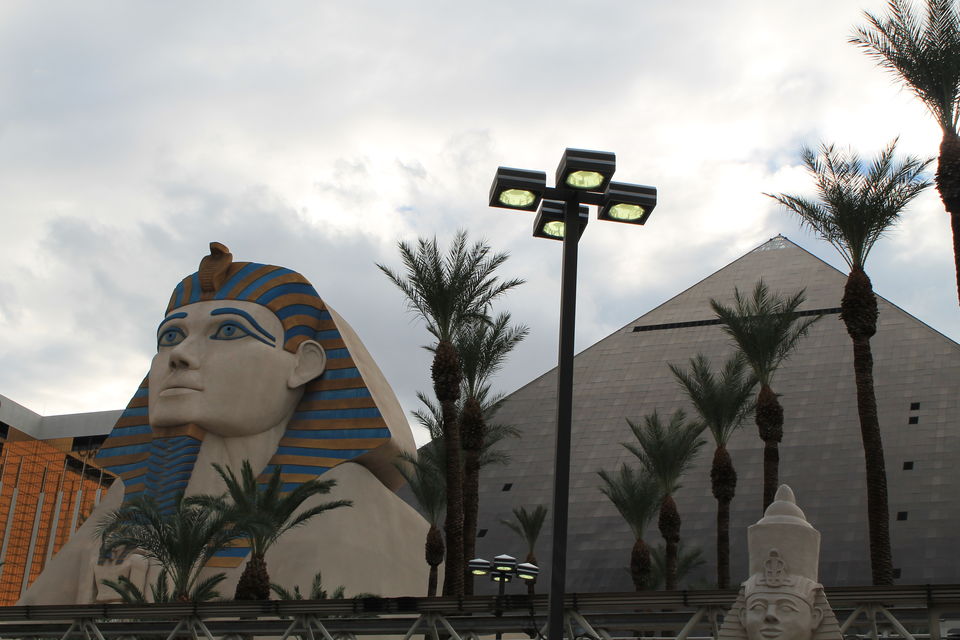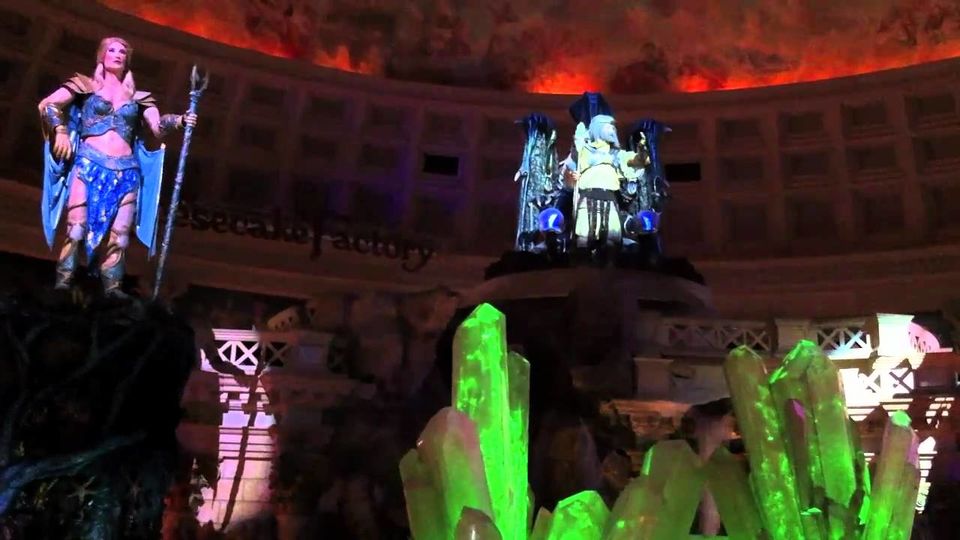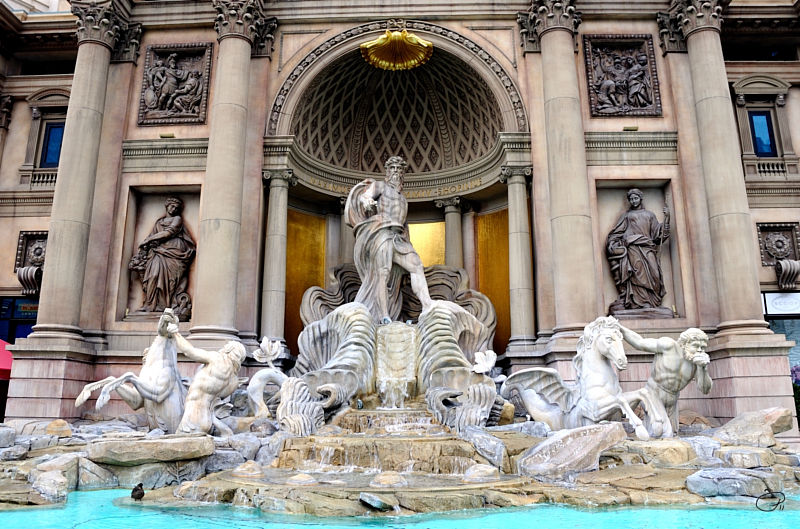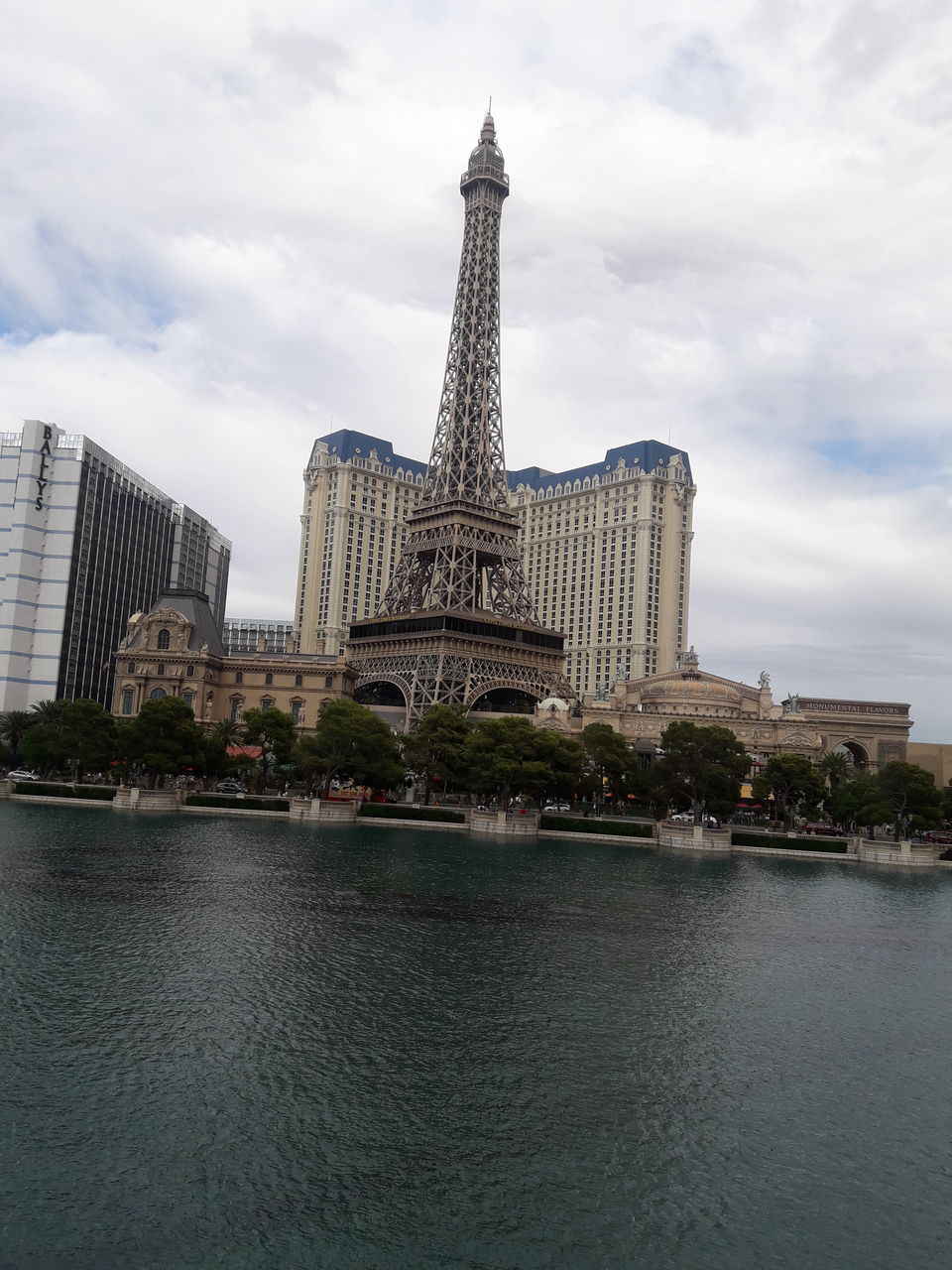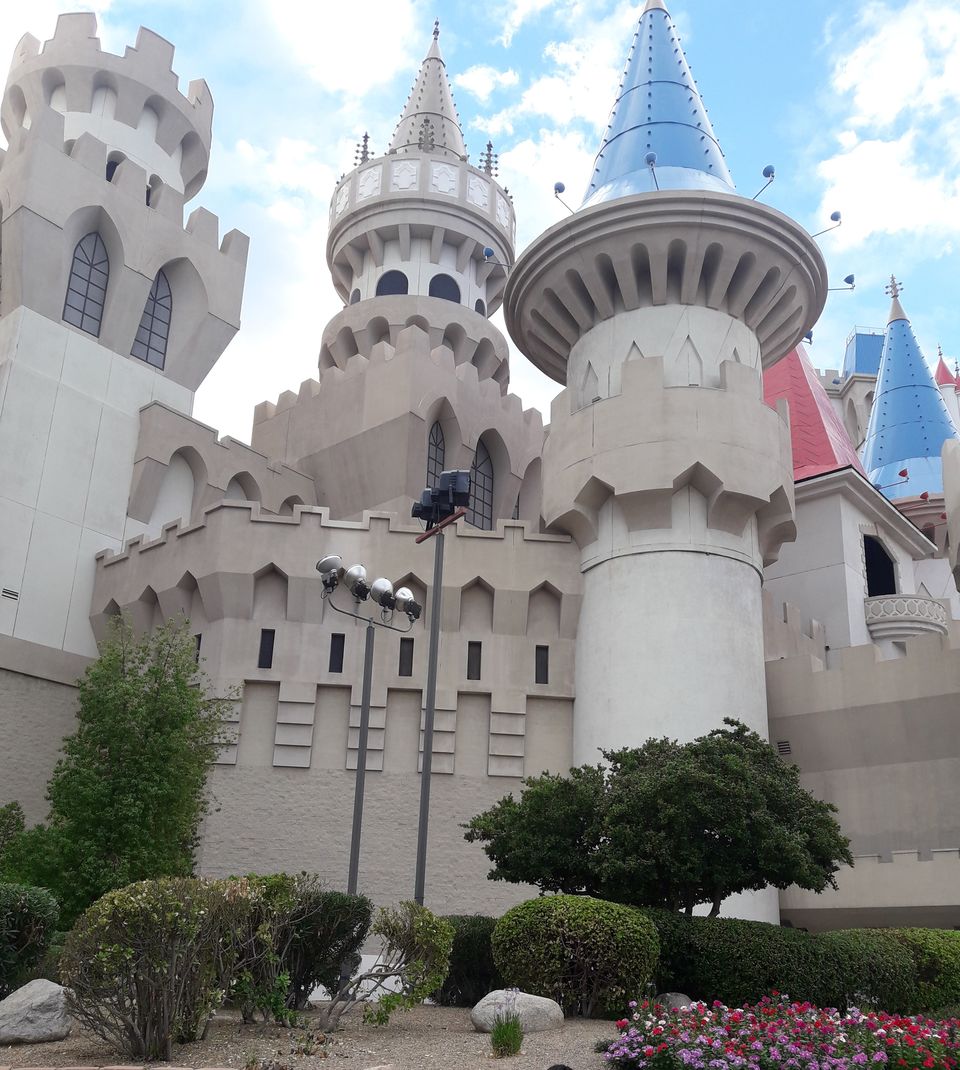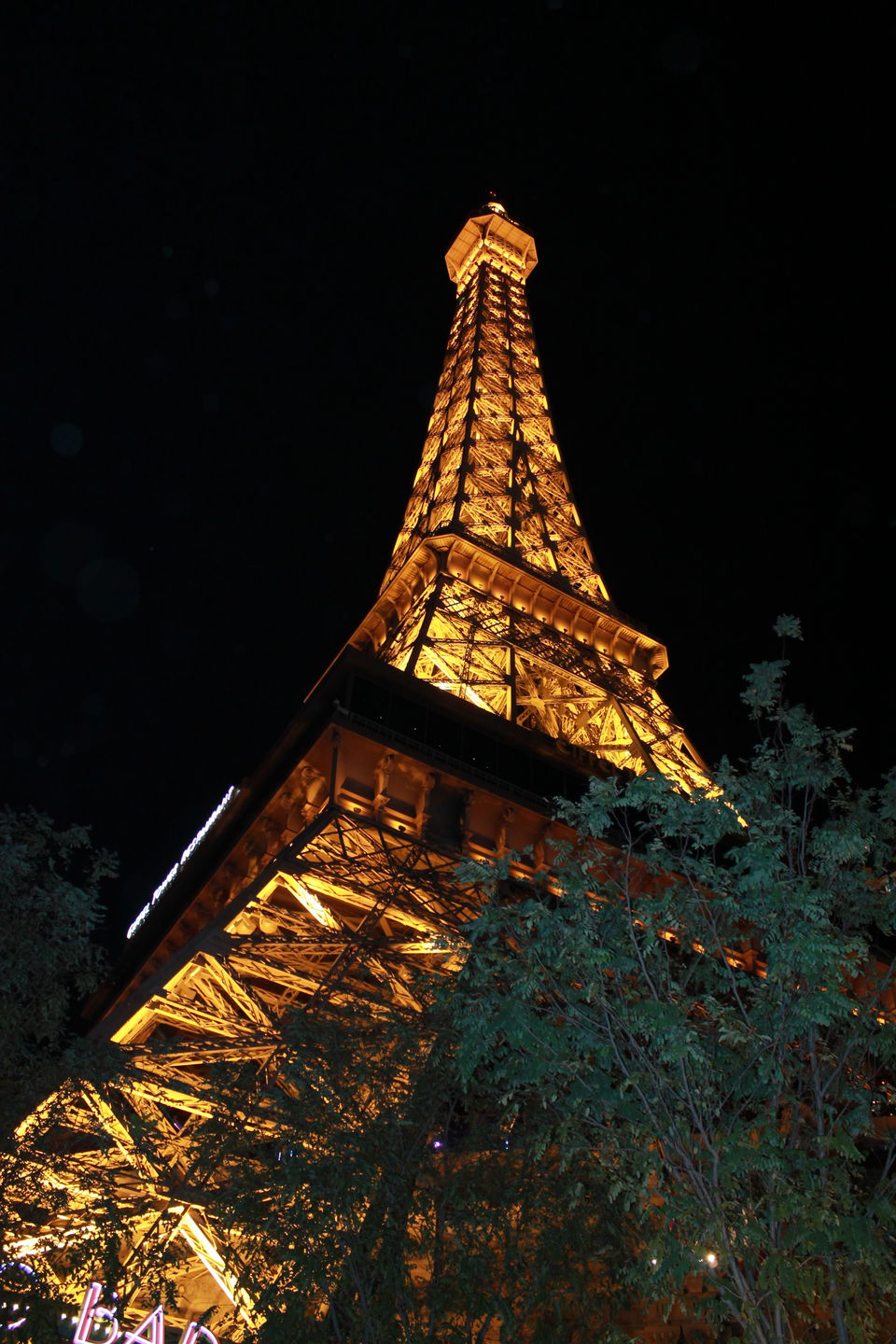 Travel with Kids Hack #4: Prefer public transport over car when touring the strip. When families travel the Strip in public transit, they walk less, and therefore kids 'take in' less along the way...including those vulgar ads. Moreover, kids love the originality of traveling by train, bus and boat, so ditch the hire car and use public transport where possible. Getting around is easier because of free trams, taxis and monorail availability in the city.
Travel with Kids Hack #5: Check out the Strip during the hours of 5 pm to 8 pm. That way, kids will get to see the lights and neon in full glory, but the true party crowd (adult stuff) will not yet be out.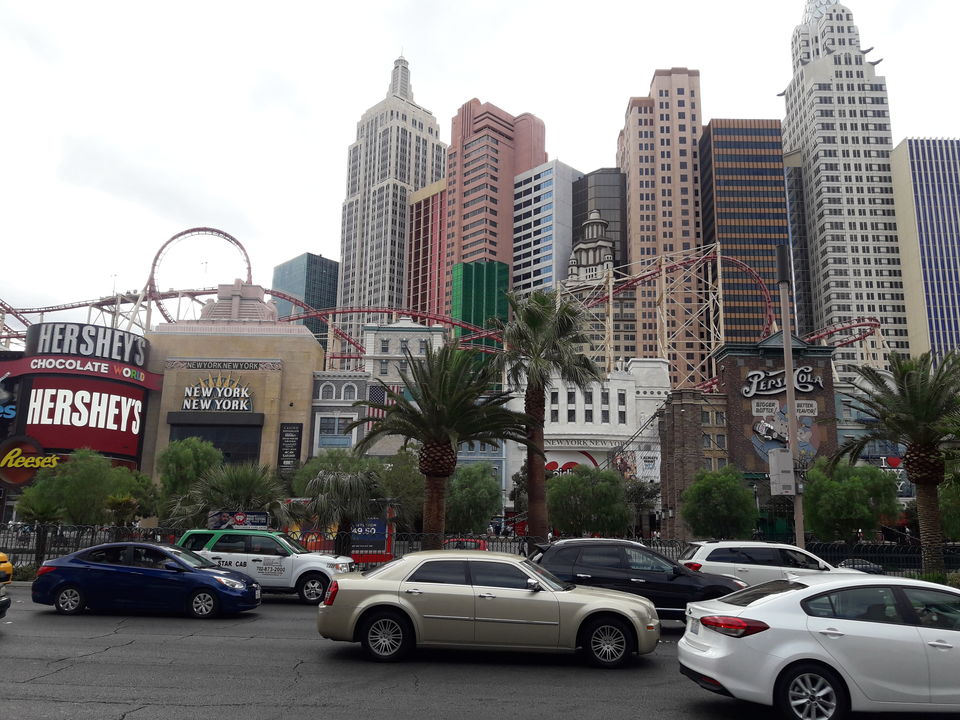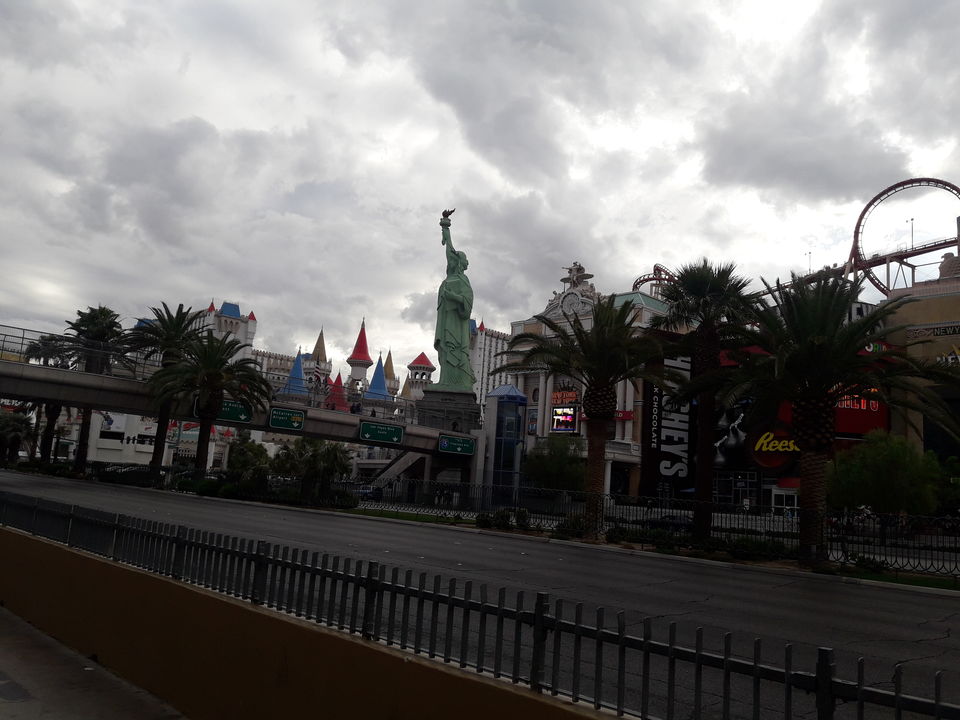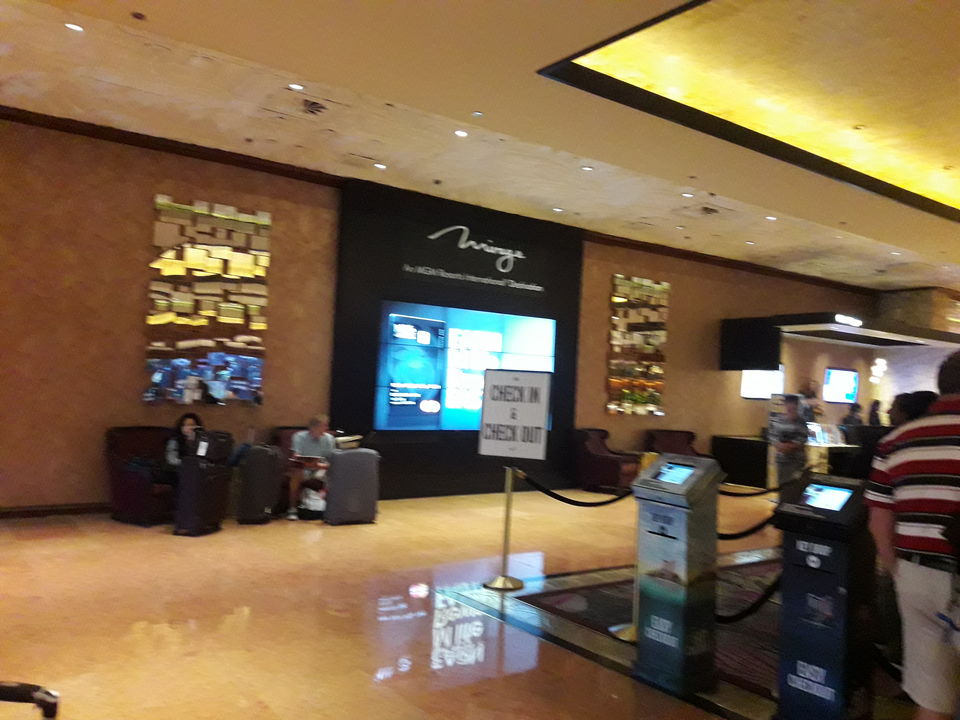 Travel with Kids Hack #6: If possible, stay in a hotel without a casino. We came to know after our trip that there are non-casino hotels in Las Vegas. To name a few...Vdara, Platinum, The Signature etc. You can search for more before booking your stay.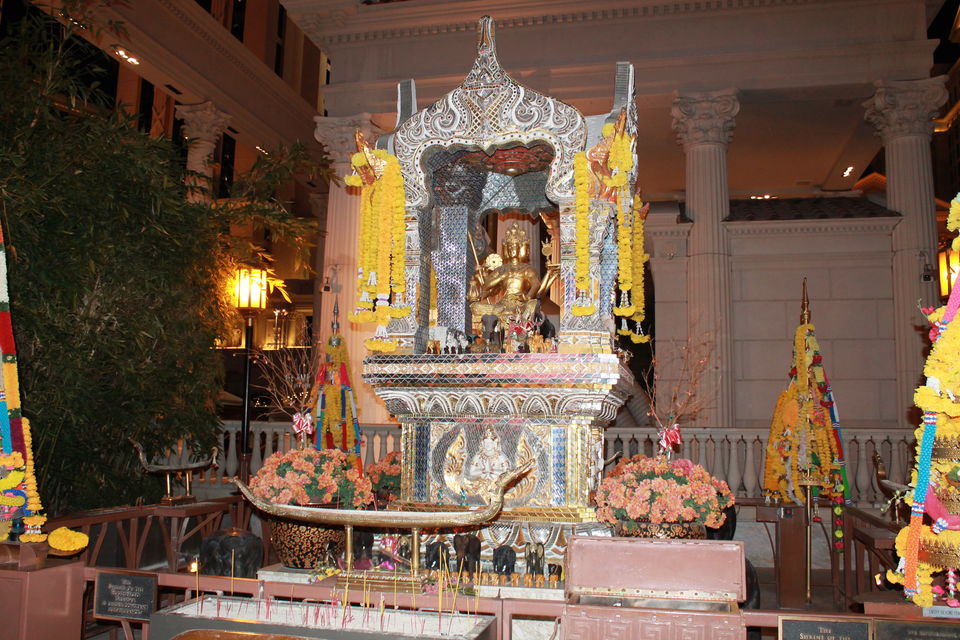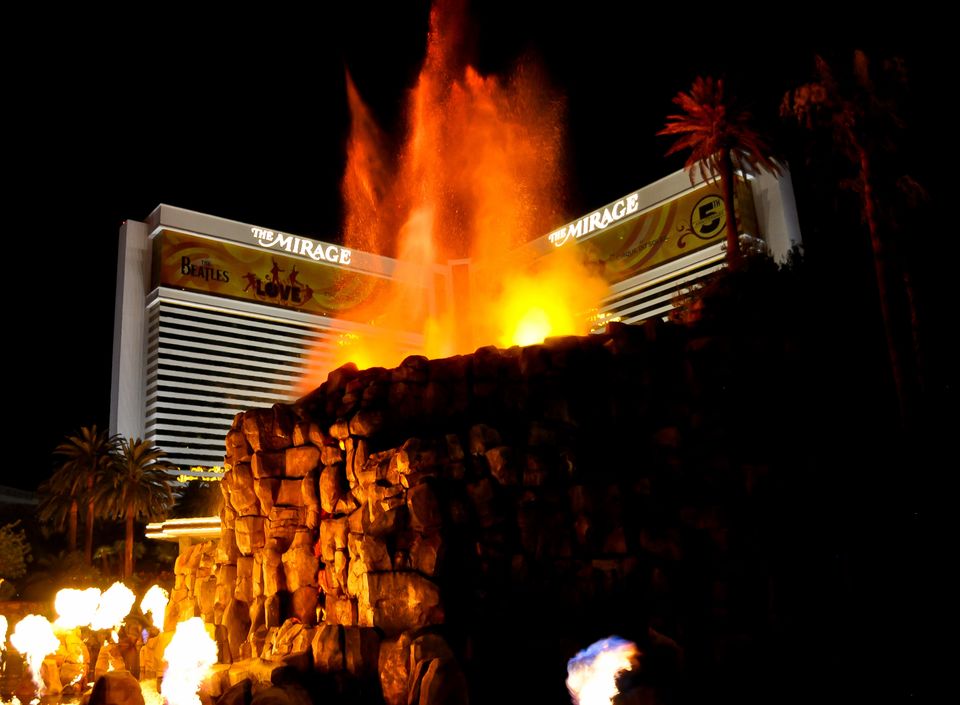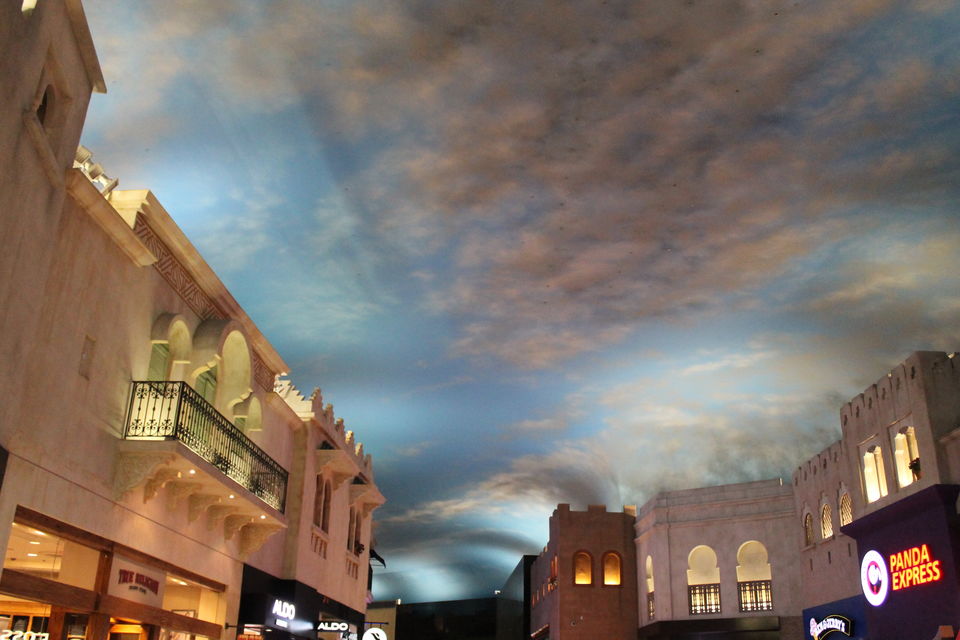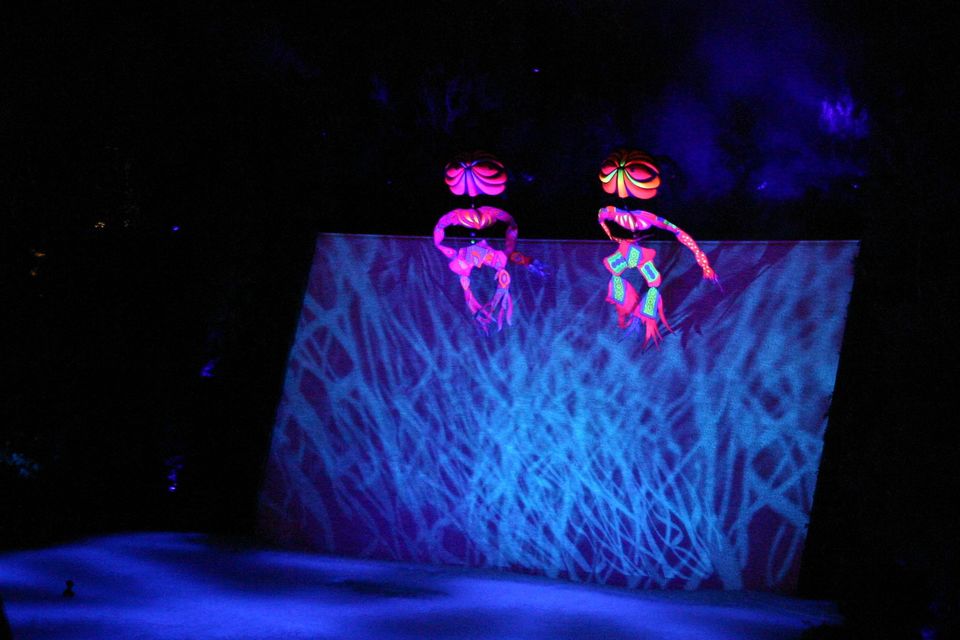 Travel Hack with Kids #7: Kids won't enjoy lavish meals rather they'll enjoy Nathan's or Pink's classic hot dogs, and chewy New York style pretzels. Also, try refreshing gelato in rainbow flavors, all around the Strip. If you're enjoying the strip in Las Vegas you don't travel too far to find a good place to eat with kids. For non-vegetarians there are plethora of options but for vegans like me options are limited. MGM and Planet Hollywood mall offers staples like Chipotle, and more unique fast food options like Earl of Sandwich. If you are a vegetarian, best place to look for food options is supermarket. Grocery stores have wide variety of fresh fruits, vegetables, breads and sandwiches and you can always go for ice-creams!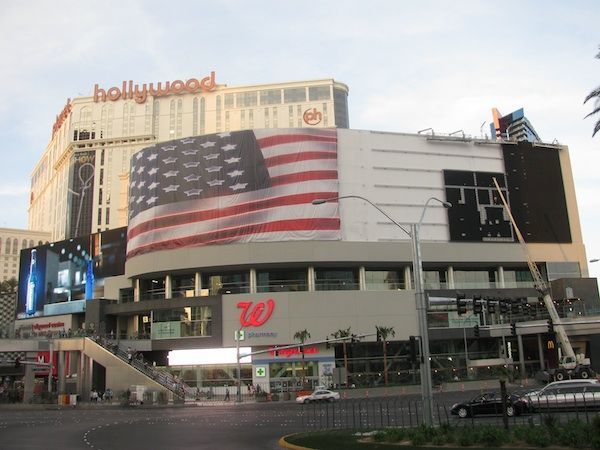 If you've time or you are a Museum person, you can explore old Vegas with kids:
1. Old Mormon Fort State Historic Park
2. Heritage Park
3.Las Vegas Natural History Museum
4. Lied Discovery Children's Museum
Travel with Kids Hack #8: Sensory overload? Wanna skip the debauchery of the Sin City? You just need to travel a few miles away from the Strip and all new experience awaits at Death Valley, City of Henderson, Red Rock Canyon, Hoover Dam, Grand Canyon, Antelope Canyon and Bryce Canyon! Kids will love it!
Travel with Kids Hack #9: Motivate kids to draw places, list things they've seen and new cuisines they've tried in their journal. Help them in collecting postcards and souvenirs from places visited so that they grow up with a collection of memories.
So, that's the natural side to the city and surrounding areas that is often overshadowed by the shimmering neon.These places are worlds away from the glittering lights of the Strip, but are only a short drive away (30 minute drive to five hours). Kids can explore Joshua trees, jackrabbits, and sandstone cliffs.
We could see the excitement, energy, and joy in kids' faces. This wilderness experience made all the difference in terms of their enjoying the outdoors and kids learned that traveling is in itself an authentic learning opportunity!
Was it helpful? Did I miss anything? I will love to hear about your experiences. Thank you for reading!
I'll leave you with this thought," Don't adventures ever have an end? I suppose not. Someone else always has to carry on on the story."
Disclaimer - All images are my own unless otherwise stated.