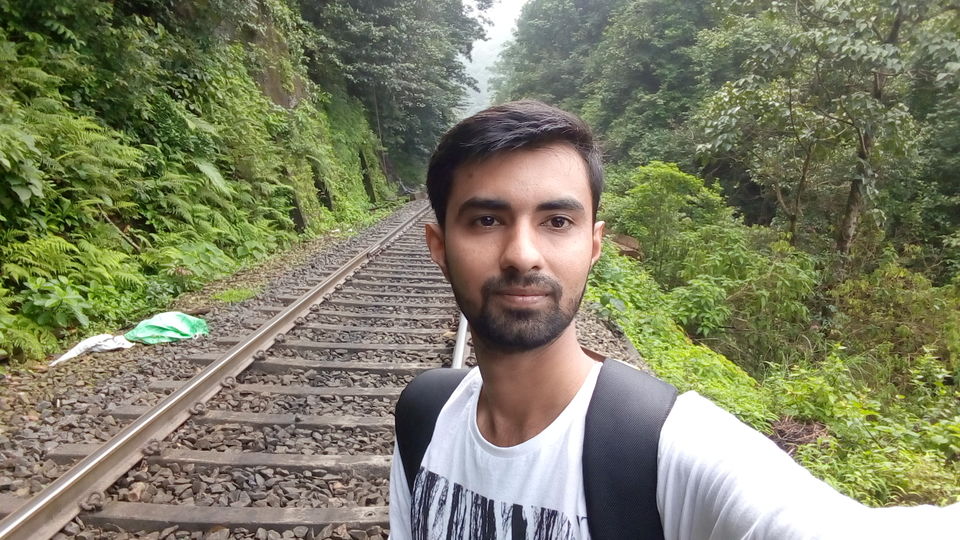 We were planning to go Dudhsagar waterfalls since many days . But somehow plans always get postponed . we planned this trip in a way that most of overnight journey in a SLEEPER CLASS ( thanks to flexibility of indian railways )
we departed from Ahmedabad on night of 11-Aug-17 and returned on 15- Aug -17. We were group of 4 guys and its amazing that it cost only 2500 rupees per head for this 5 day trip with all foods and transportation.
Lokshakti Express leaves Ahmedabad at 9:10 pm and next morning at 6:00 am , we were at BANDRA TERMINUS ( SLEEPER CLASS - Rs 310) . Our next train to go pune was from CST. and to go CST we had to catch local from BANDRA. We catch local from BANDRA to CHURCHGATE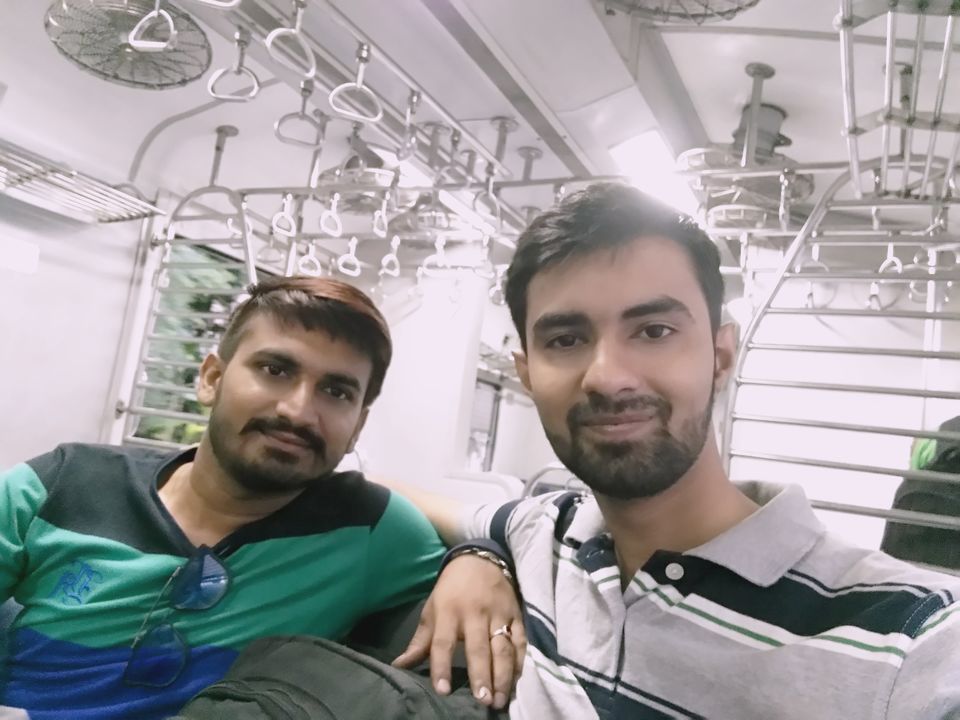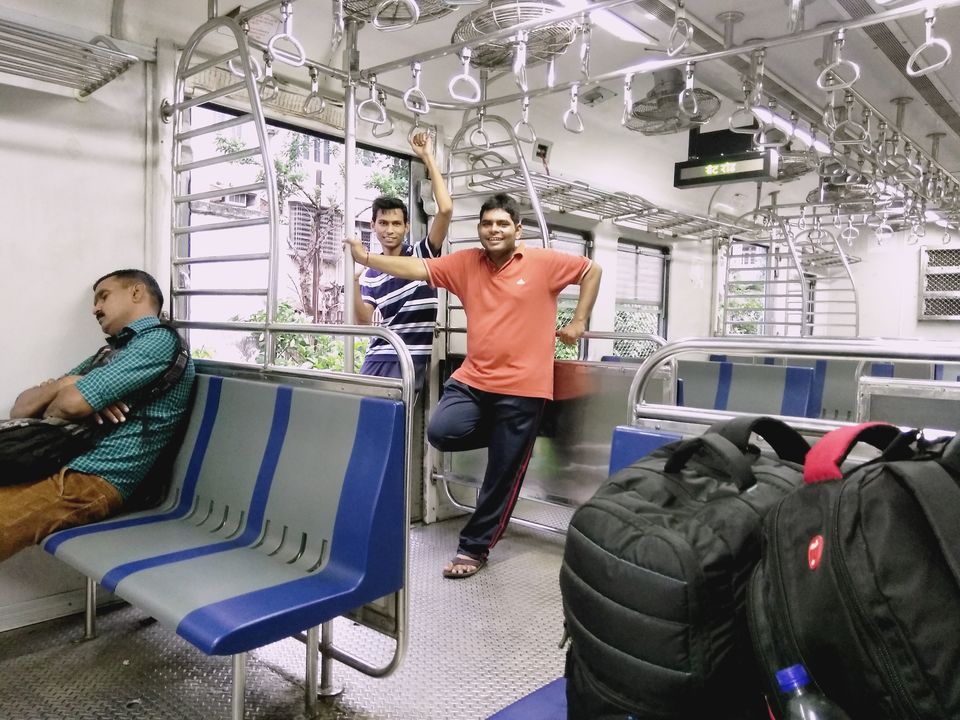 We walked from CHURCHGATE to CST. It was 8 : 00 AM and we were started to feel hungry . we had famous mumbai ka VADAPAV and clicked some pictures infront of CST.
Our next train was KOYNA EXPRESS from CST to PUNE. It was 4 hour journey. we had reservation on second seating ( Rs 90) . we had very scenic views from train. We were way much excited after watching the Ghats of maharashtra . Time just flew by and we arrived at Pune Junction at 1 Pm. We had our lunch at HOTEL MADHURA (PURE VEG) just in front Railway Station gate . Food was very nice and cheap , we had punjabi food. We had 4 hour layover in pune , our next train for CASTLE ROCK was at 4 : 35 pm. There is a one more thing if you are travelling by train every junction has a facility of CLOAK ROOM where you can put your luggage when you have layovers at stations. cloak rooms comes very handy to us in this trip.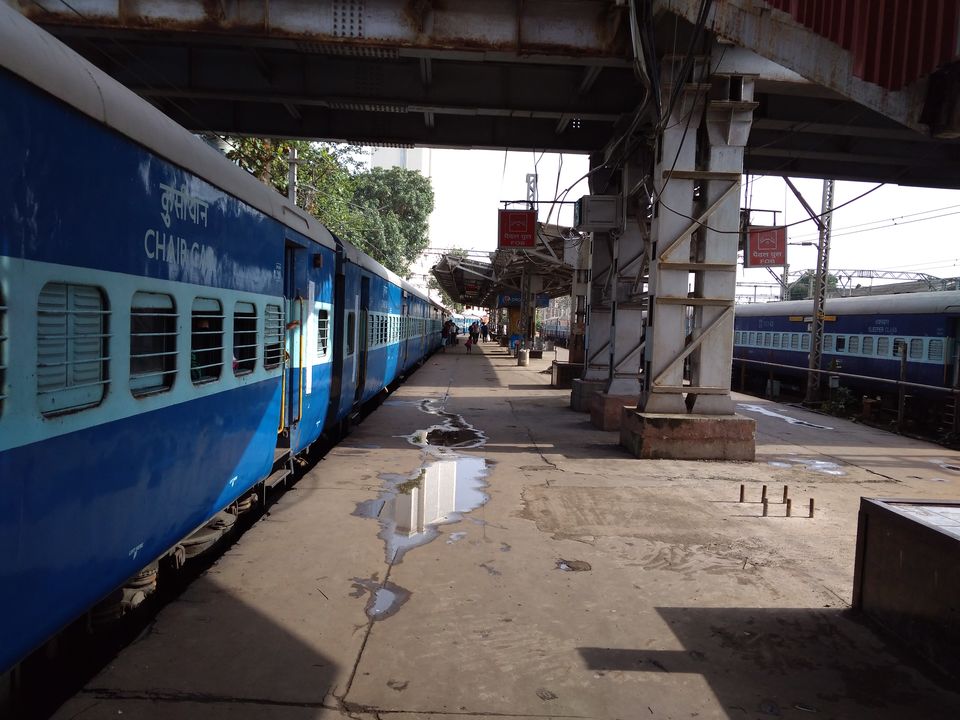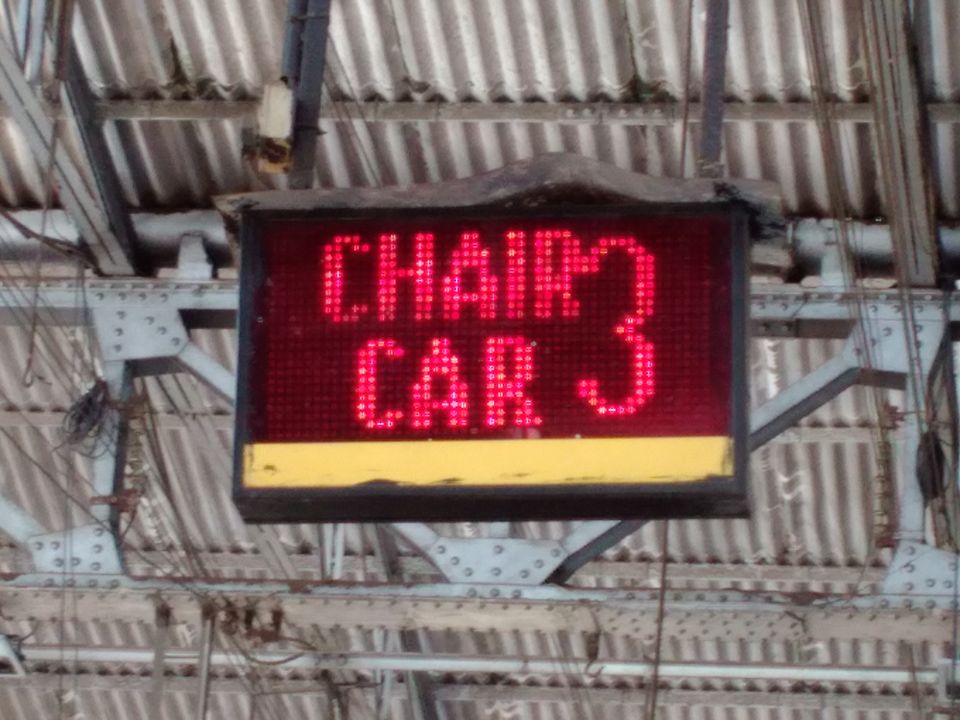 Goa Express arrived Pune at 4:40pm , our next overnight train journey started , we would reach castle rock station at 3:05 AM. Our second night also is in train ,this way we reduced our expenditure ,we only stayed only one night in GOA Tourism HOTEL which i will tell you later.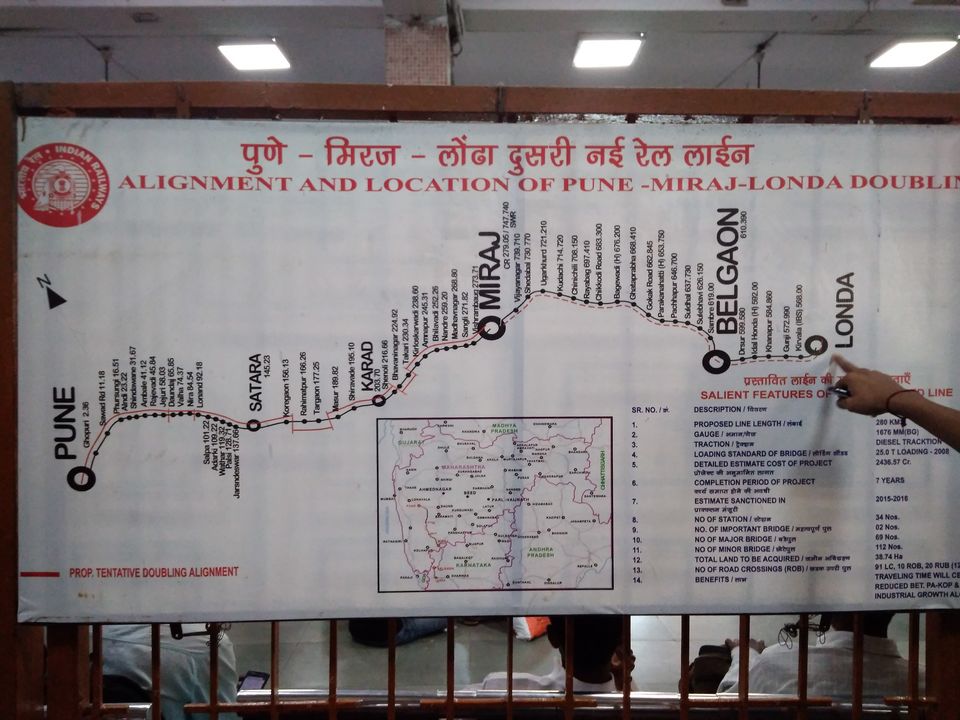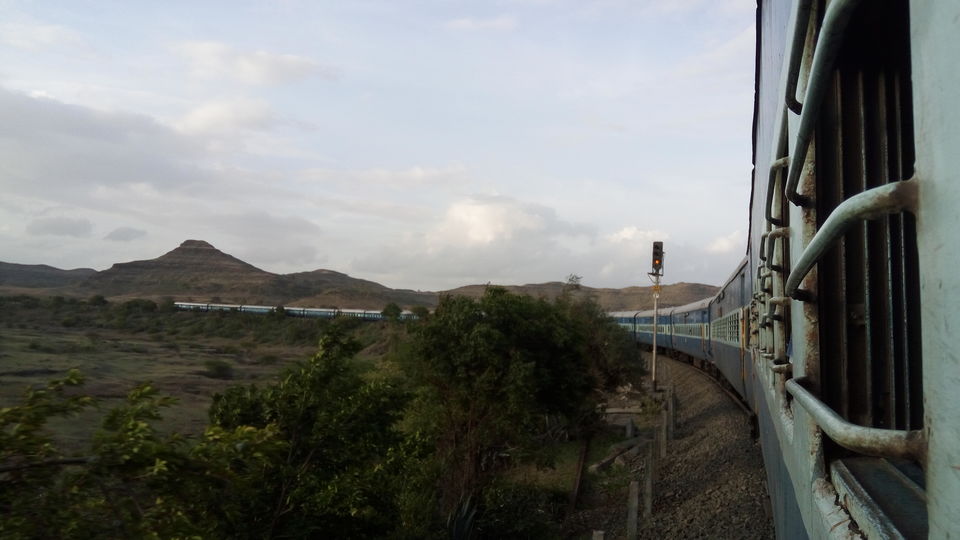 PUNE to CASTLE ROCK sleeper Class Rs 315
Next morning we arrived CASTLE ROCK at 3:00 AM. We had a company of few other people who were also there for trekking. we freshened up ourselves at railway station and started trekking around 6 AM . we were a group of 30 people . Castle Rock to dudhsagar waterfall is 15 km trekking . You can get idea about the distance by signboard which are used for railway line but we found out how to read them and we can decide how far and how fast we have to go.
There are 14 tunnels if you are going from castle rock. Trust me , you will be amazed by the scenic views. We took approx 6 hrs to reach DUDHSAGAR WATER FALL . Its good if you keep enough water and some food with you. we have reached there.. , yes we were at DUDHSAGAR WATERFALL after two days of travel. we were in front of that roaring ,gigantic waterfall . You have to feel that moment when it is on its peak during monsoon (full paisa wasool ).
Dudhsagar Falls (literally Sea of Milk ) is a four-tiered waterfall located on the Mandovi River in the border of the Indian state of Goa and Karnataka. It is located on the Madgaon-Belgavi rail route . Dudhsagar Falls is amongst India's tallest waterfalls with a height of 310 m (1017 feet) and an average width of 30 metres (100 feet).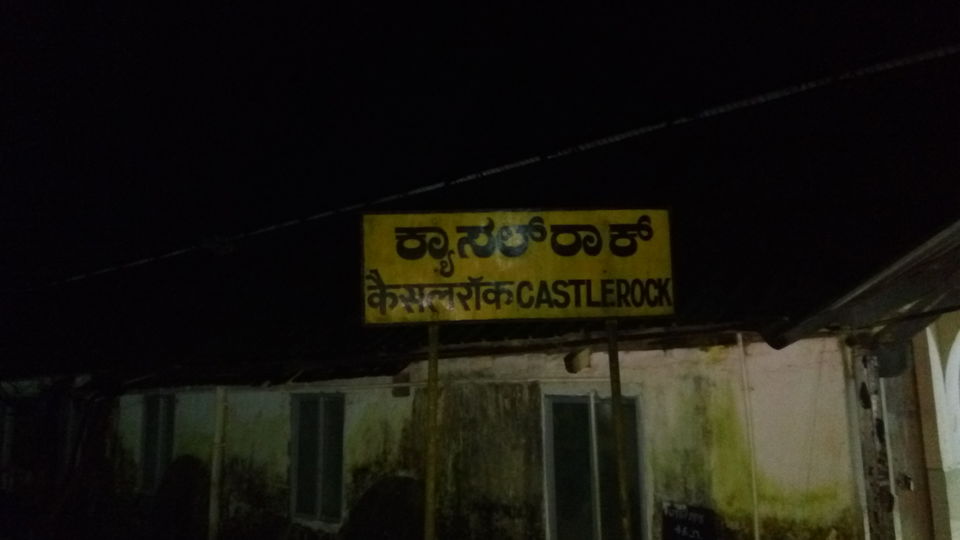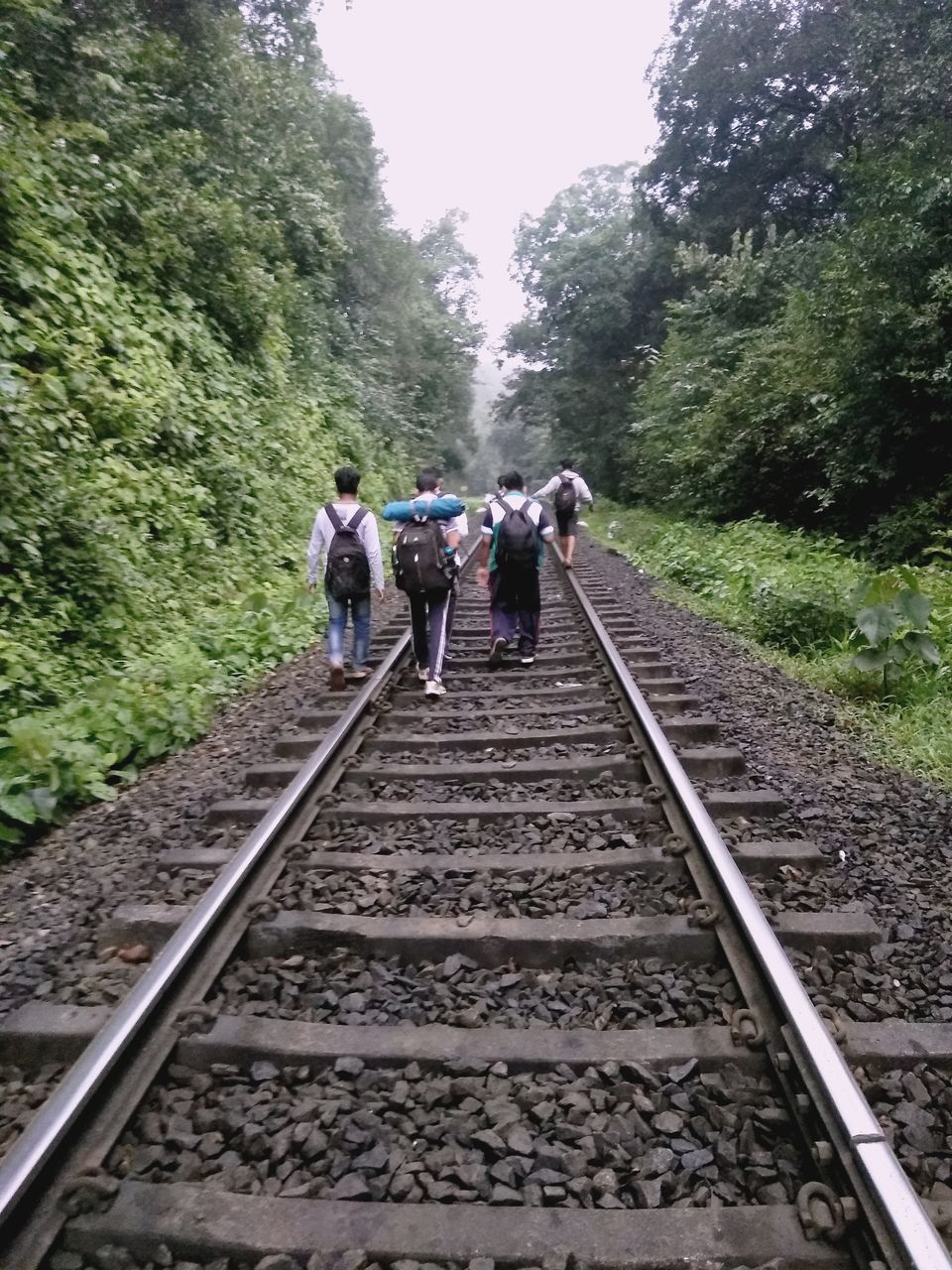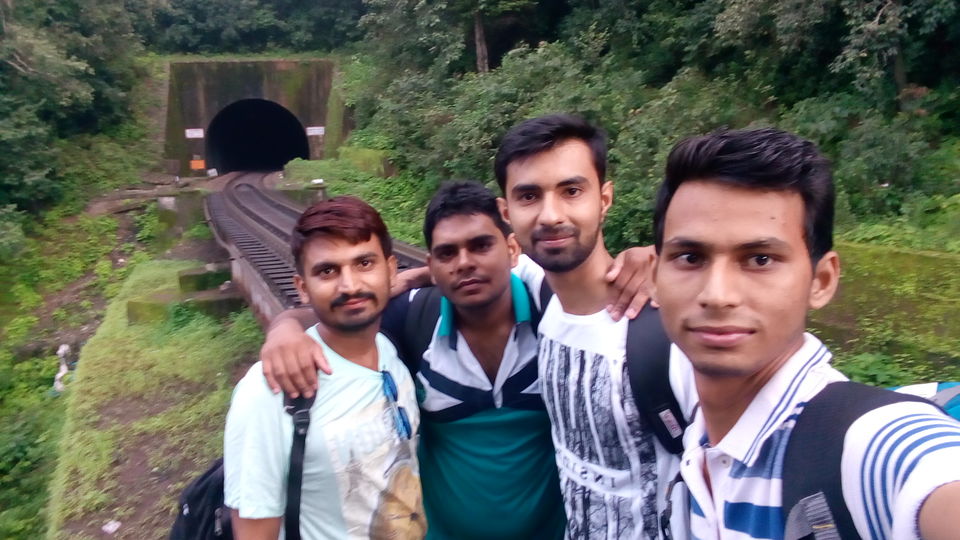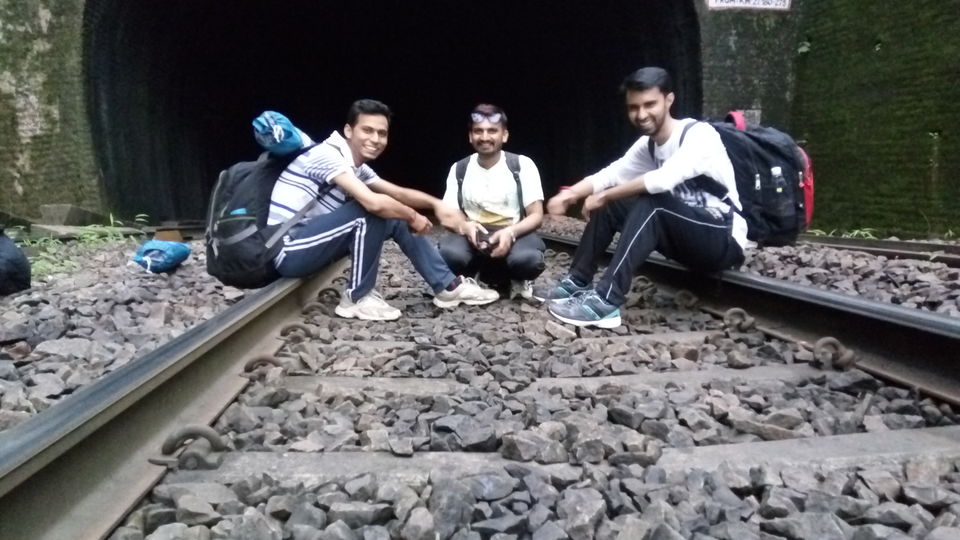 It was 2:00 pm , dudhsagar railway station is not passenger station so passenger trains dont stops here . Goods Trains stops at this station for technical halt. one hour later a goods train arrived and locopilot helped us . We can say in a different way that we hitchhiked in a Train loco...what a thrilling moment. we were at KULEM railway station.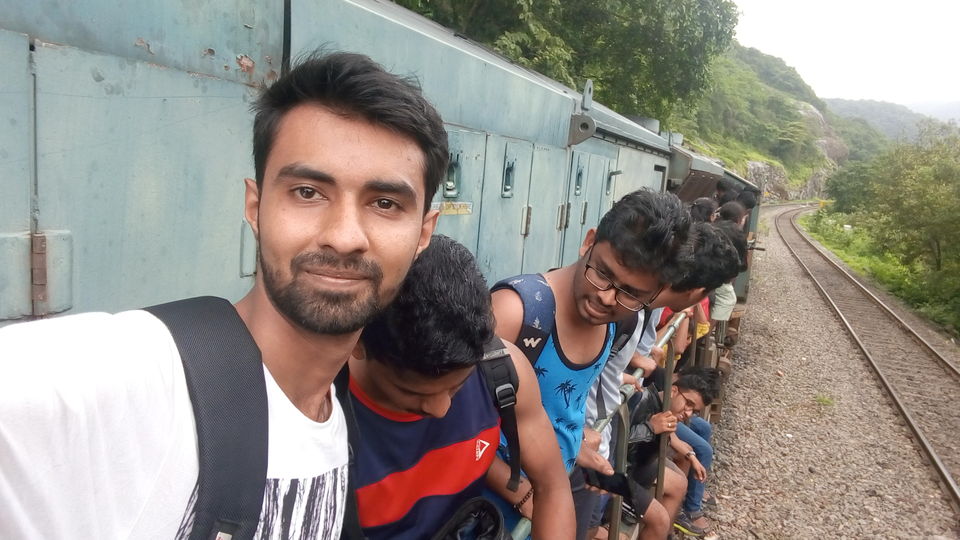 Our next stop was MADGAON. We reached madgaon 6:00pm by passenger from kulem . At madgaon railway station we tried some phone calls to diff hotels near railway station. We found out one with good price HOTEL Margao Residency ( 999 Rs room for two.) Awesome hotel run by GOA TOURISM. We freshened up and rested all night.
Next morning we had plan to explore goa we went outside and searching for if we can find our any rented vehicle so we can explore by our own. But luck was not on our side we found that due to holiday most of two wheelers are booked and no one giving us for only one day those who are giving charging around 1000rupees per day we found out that during off season it was only 350 per day. so we dropped that plan and we just went to colva beach. we returned around 6 and we had dinner in the same hotel we stayed. Food was good . Our next train was at 4 AM.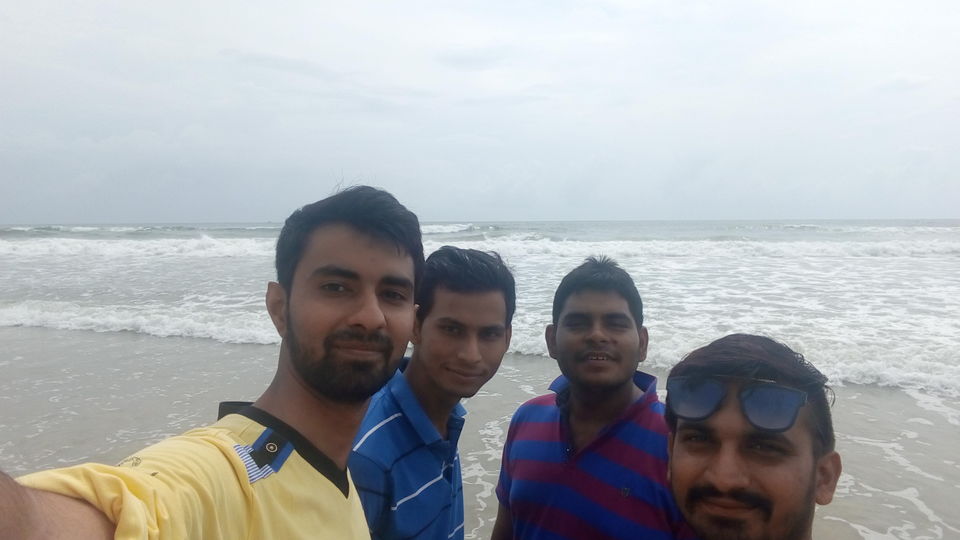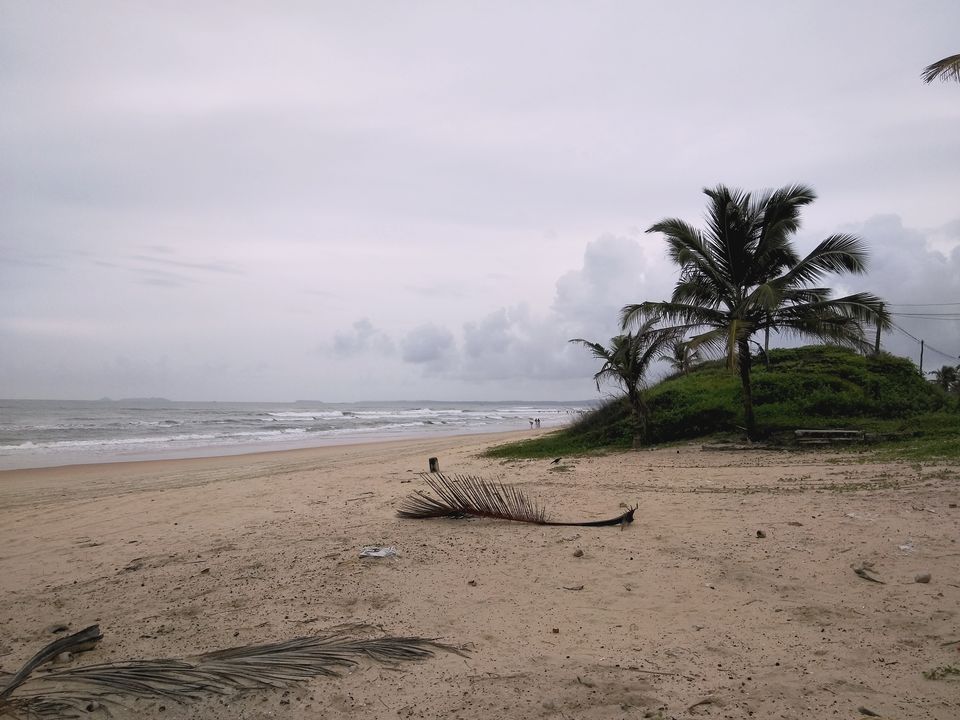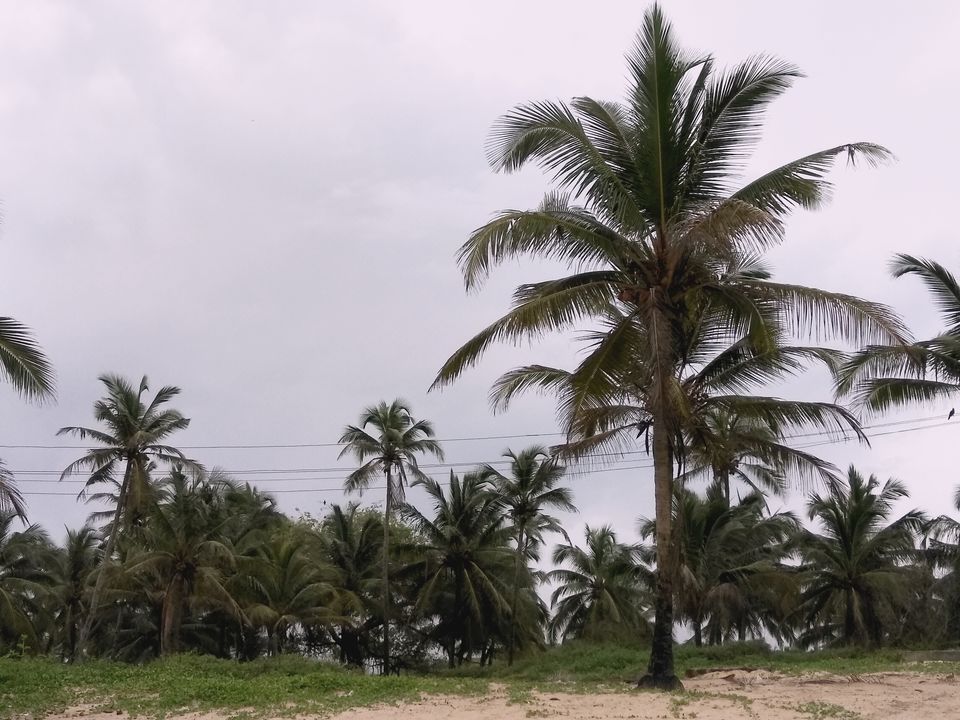 We arrived margaon from colva around 7 pm , we had dinner at margaon residency and after exploring market we were at MADGAON railway station about 9 pm . Expected time to arrive 19577/Tirunelveli - Jamnagar Express (MADGAON to AHMEDABAD - SLEEPER/ Rs 520)was 4 AM . There was some time to train to arrive meanwhile we refreshed at railway station and had a quick nap at waiting room . it was 3 am and there was an announcement that our train was delayed by 15min. at 3:30 another announcement our train was delayed by 40 min. At 5 :00 Am our train arrived and we boarded.
Now it was time to experience KONKAN RAILWAY LINE . almost 80% of KONKAN RAILWAY we are about to witness. It was monsoon and i can't describe how spectacular views were. Our whole day was in train and we reached Ahmedabad Railway station on 11:00 pm .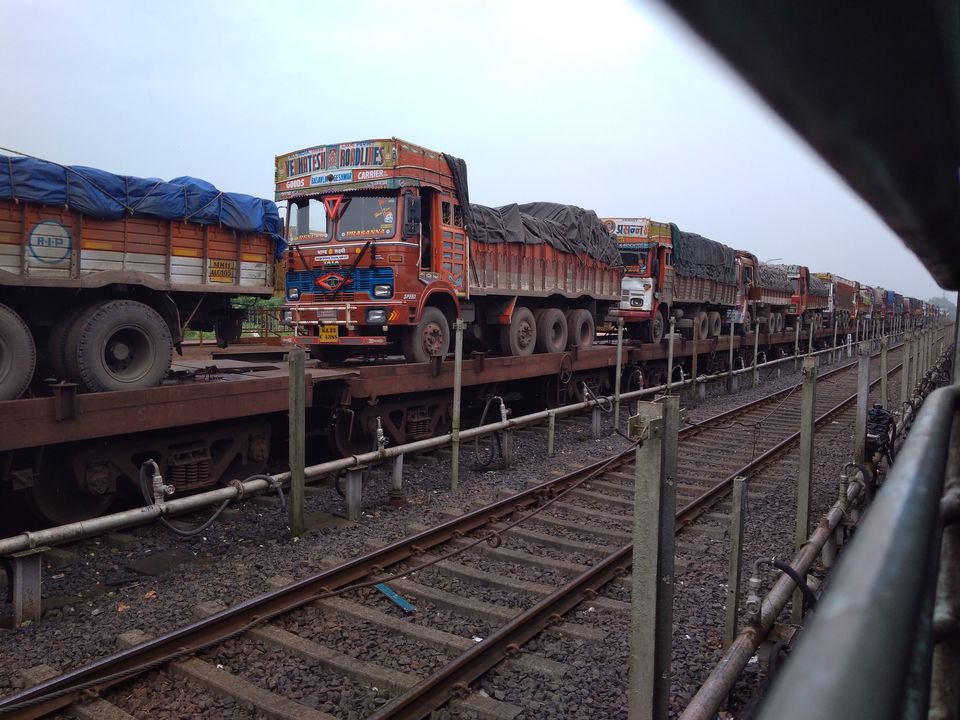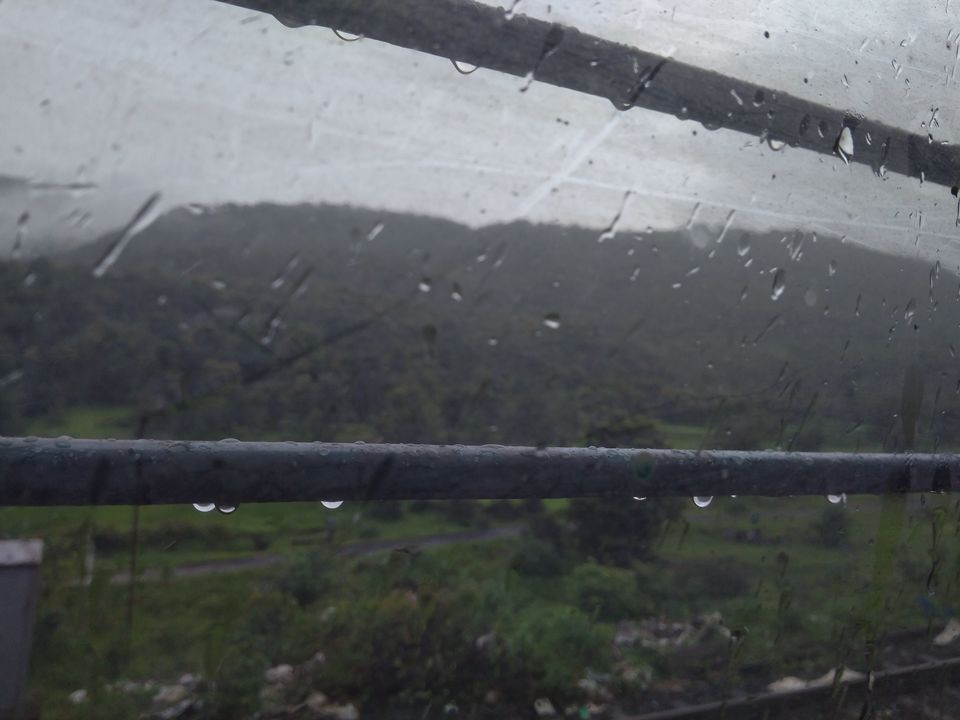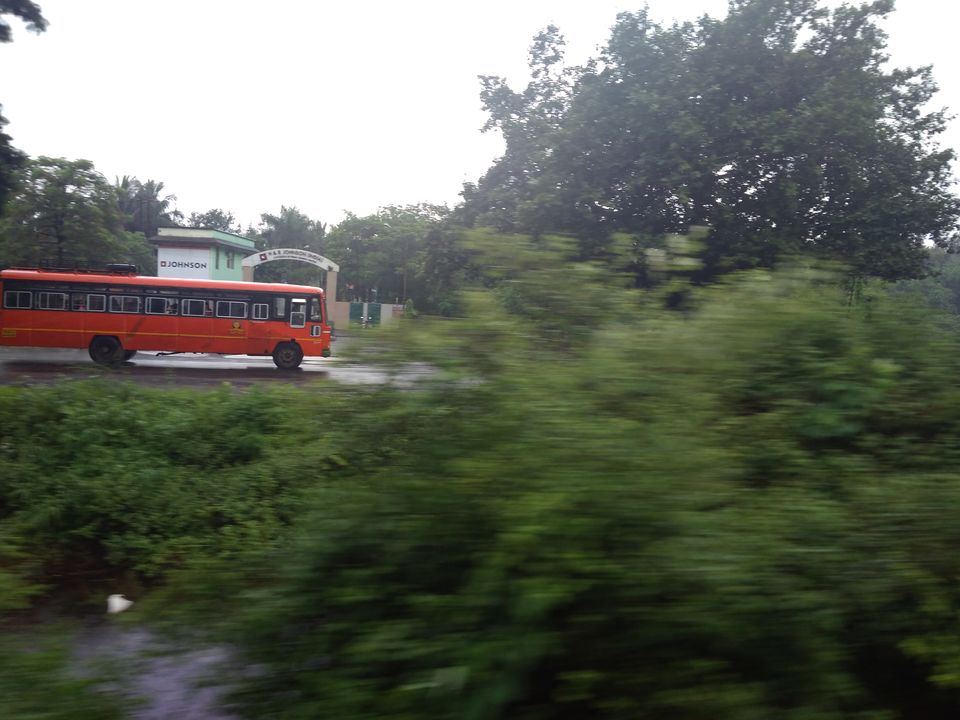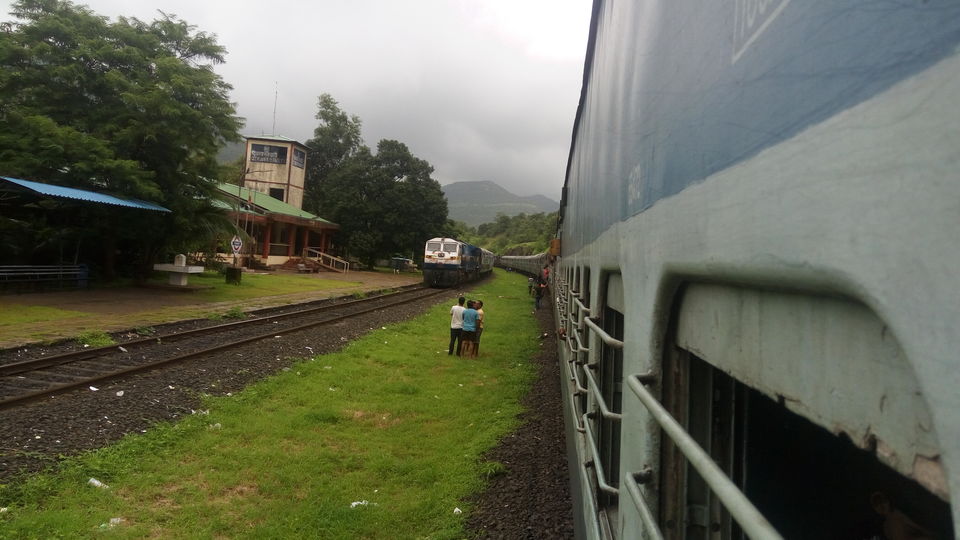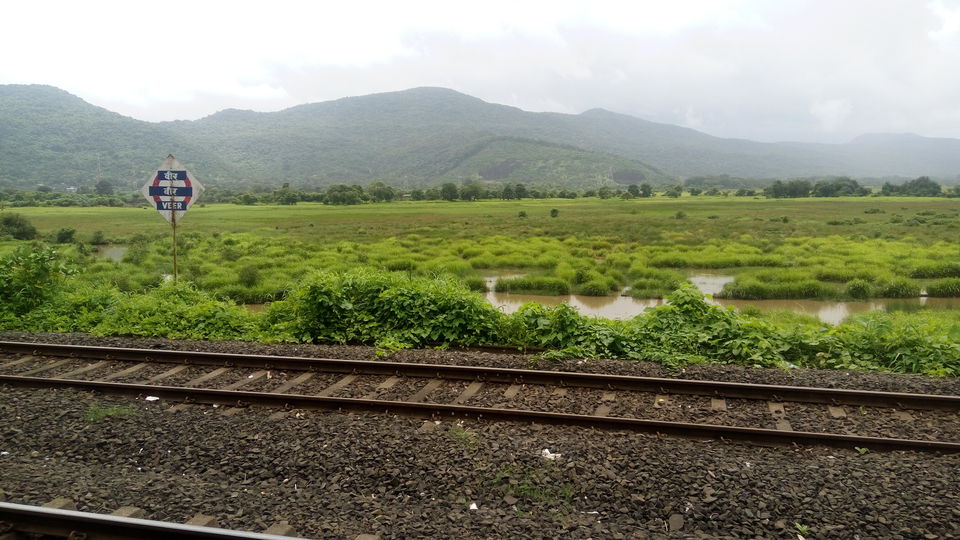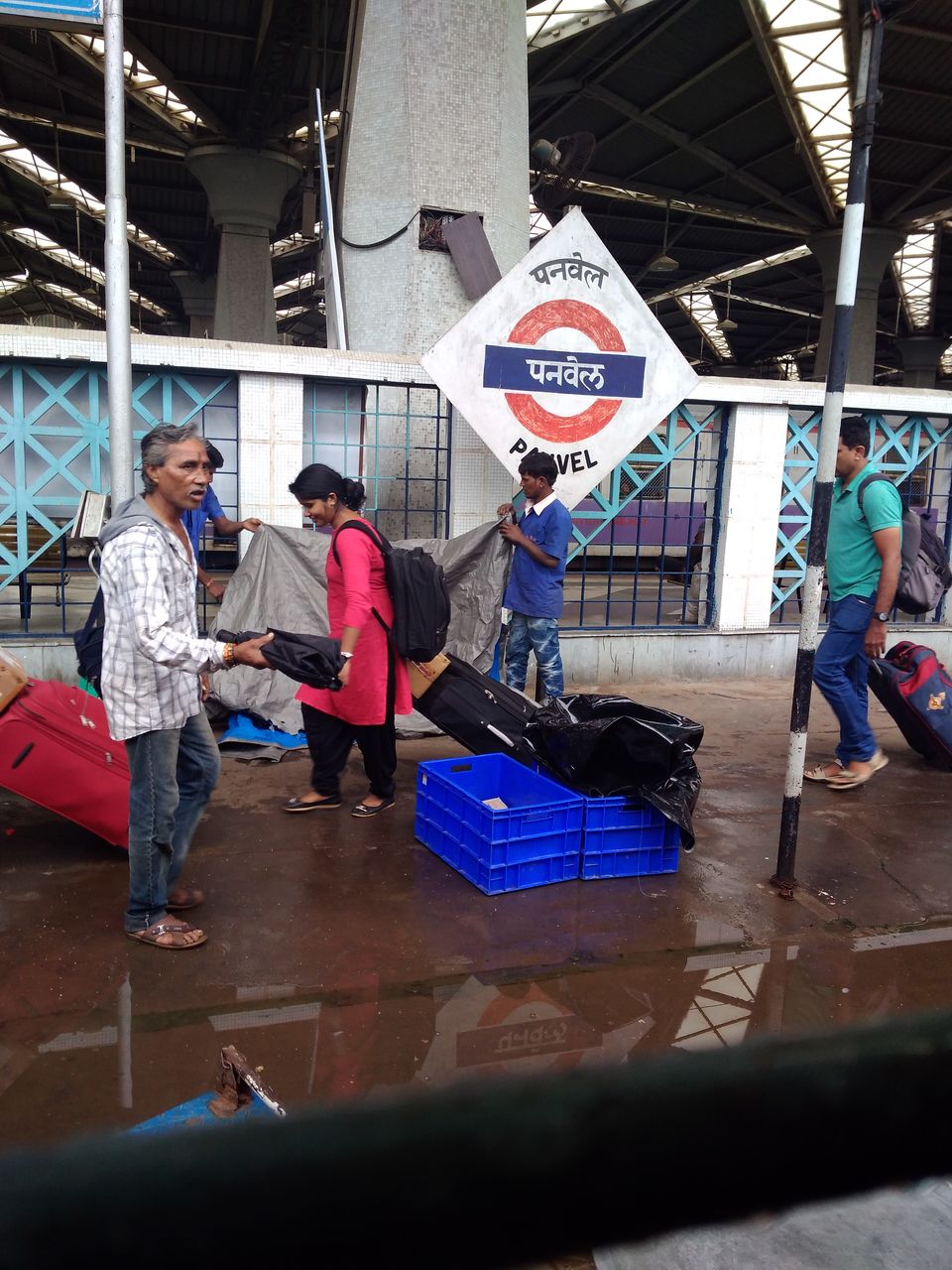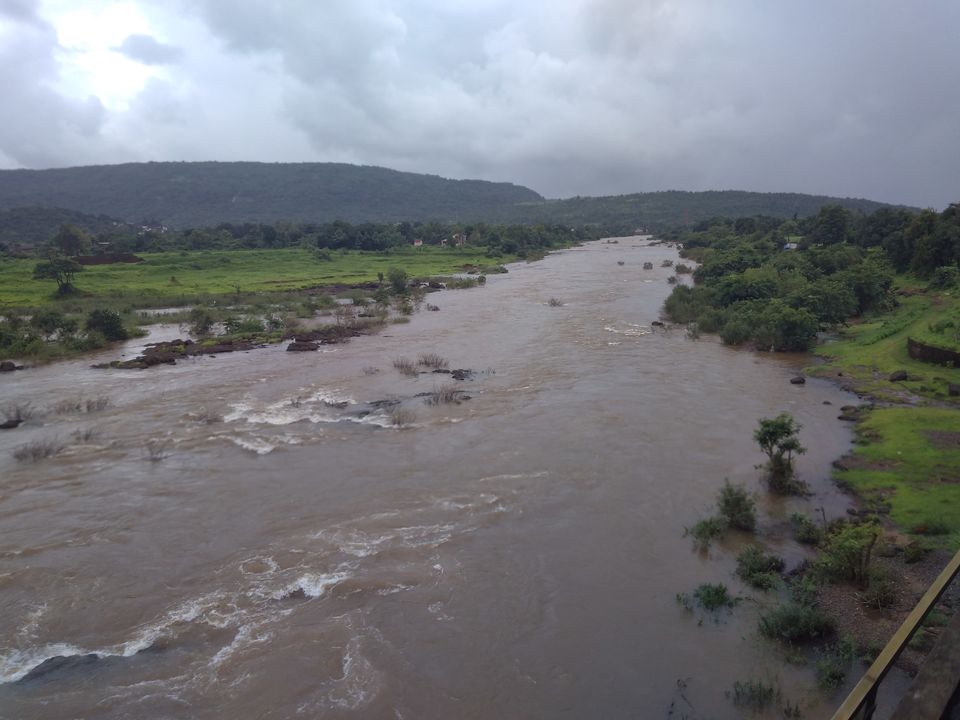 If you have enjoyed follow my instagram id @gj1rider