A temple that would make you realize the skills and knowledge of humans, centuries ago. Airavatesvara temple, located in Darasuram near Kumbakonam district in Tamil Nadu is one spectacular temple with its architecture, second best to Brihadeshwara temple i:e in Tanjore district. Both the temples have built in 12th century by the same ruler Rajaraja Chola II.
For a thousand-year-old temple, it might astonish you with its flawlessness. It's a UNESCO world heritage site.
FYI Kumbakonam is known as the city of temples. So other than Airavatesvarar temple, you find a lot of temples with huge beautiful towers all over this city.
The Airavatesvarar temple is one among a cluster of eighteen medieval era large Hindu temples in the Kumbakonam area.The temple is dedicated to Shiva. It also reverentially displays Vaishnavism and Shaktism traditions of Hinduism, along with the legends associated with Nayanars - the Bhakti movement saints of Shaivism.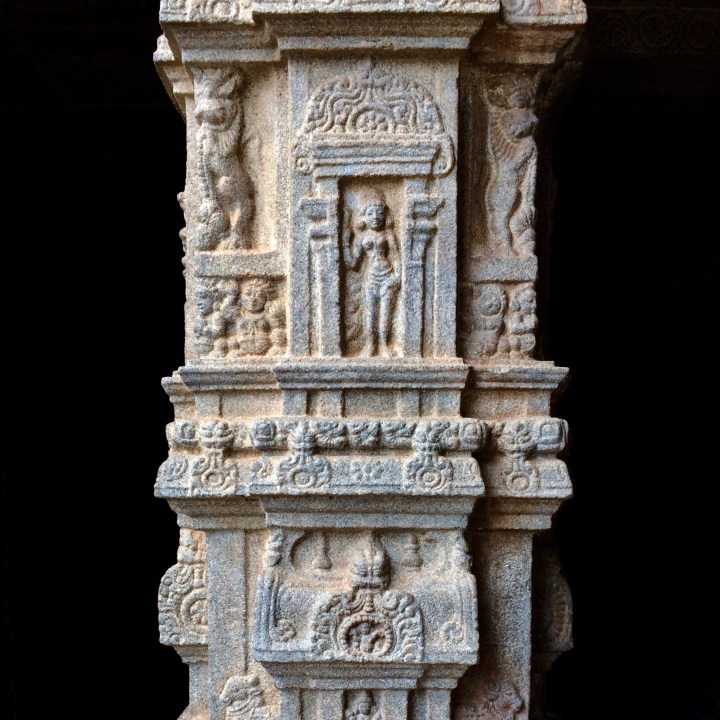 The stone temple incorporates a chariot structure, and includes major Vedic and Puranic deities such as Indra, Agni, Varuna, Vayu, Brahma, Surya, Vishnu, Saptamtrikas, Durga, Saraswati, Sri devi (Lakshmi), Ganga, Yamuna, Subrahmanya, Ganesha, Kama, Rati and others. Shiva's consort has a dedicated shrine called the Periya Nayaki Amman temple. This is a detached temple situated to the north of the Airavateshvarar temple. This might have been a part of the main temple when the outer courts were complete. At present, parts of the temple such as the gopuram is in ruins, and the main temple and associated shrines stand alone. The temple continues to attract large gatherings of Hindu pilgrims every year during Magha, while some of the images such as those of Durga and Shiva are part of special pujas
-WIKIPEDIA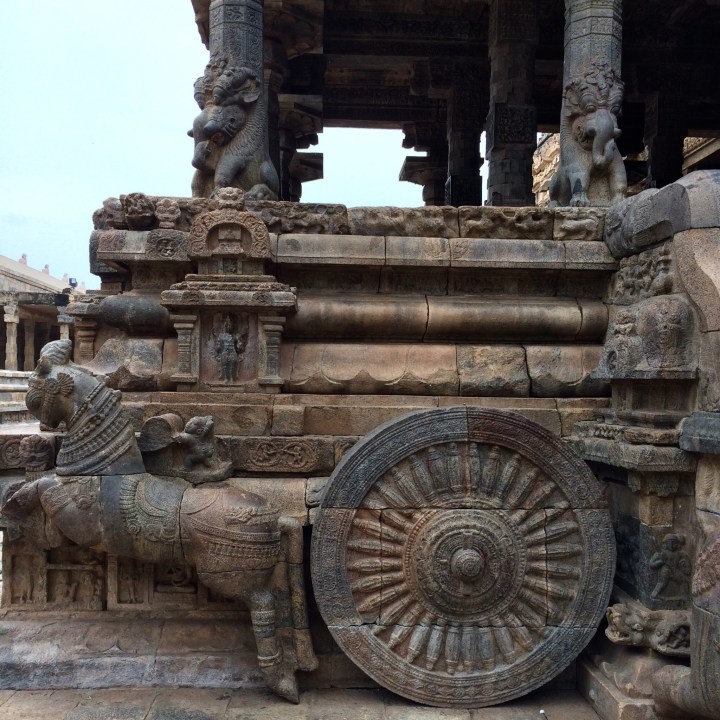 Though you can visit this whole temple in less than a couple of hours. There is more to this temple, like the details of the pillars and the sculptors. this temple exclusively represents the glory of the empire Rajaraja Chola II.
The time I went, the temple was quiet. Which allowed me to experience the place in every possible detail.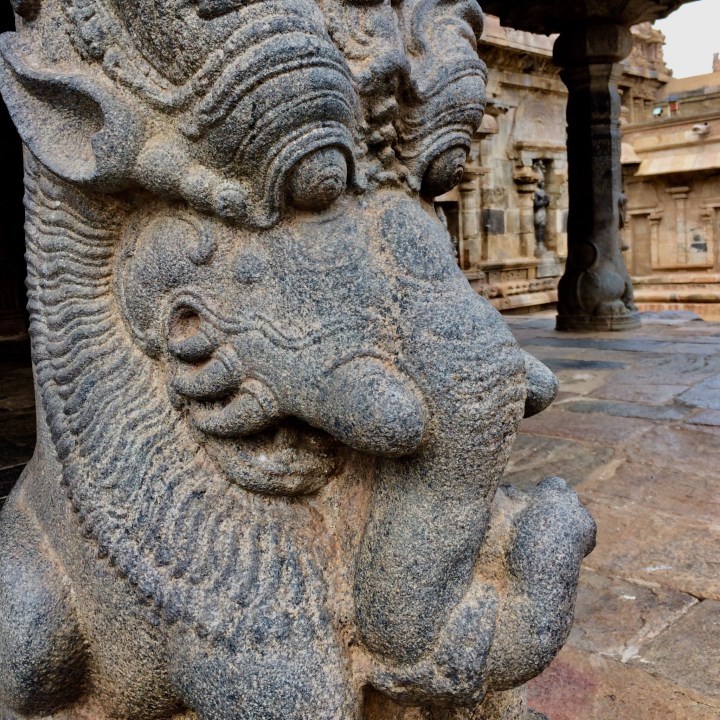 YALI - A mythical creature in south Indian sculpture.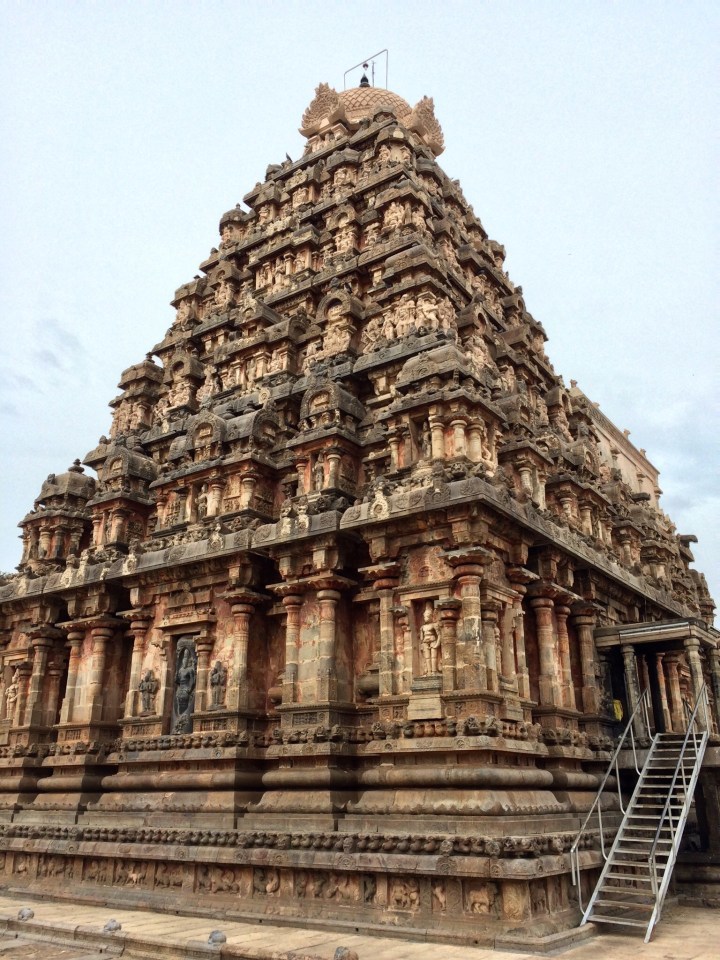 GARBA GRIHA is the sanctum, where the Hindu primary deity resides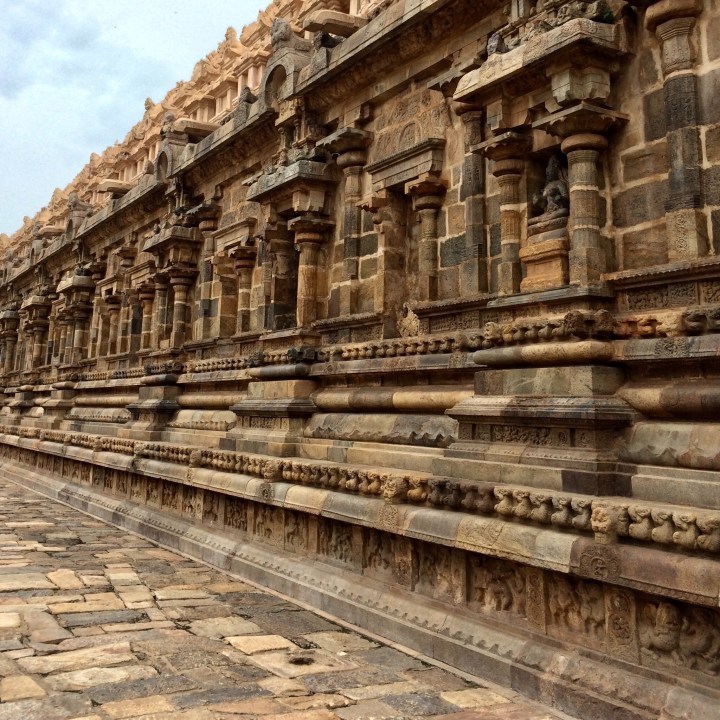 Details, geometry and the accessorization through human moves, animals represent the thought process of the sculptor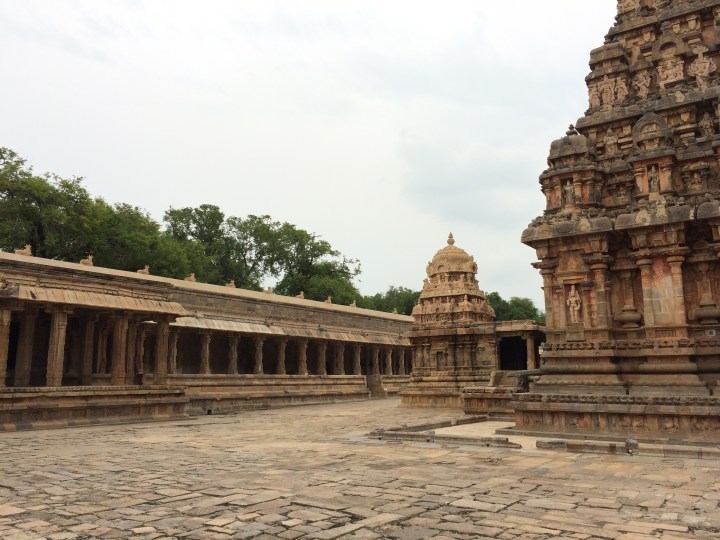 A place that would seclude you from this modern world and will surely take you to different ancient era.
Hope you enjoy it.