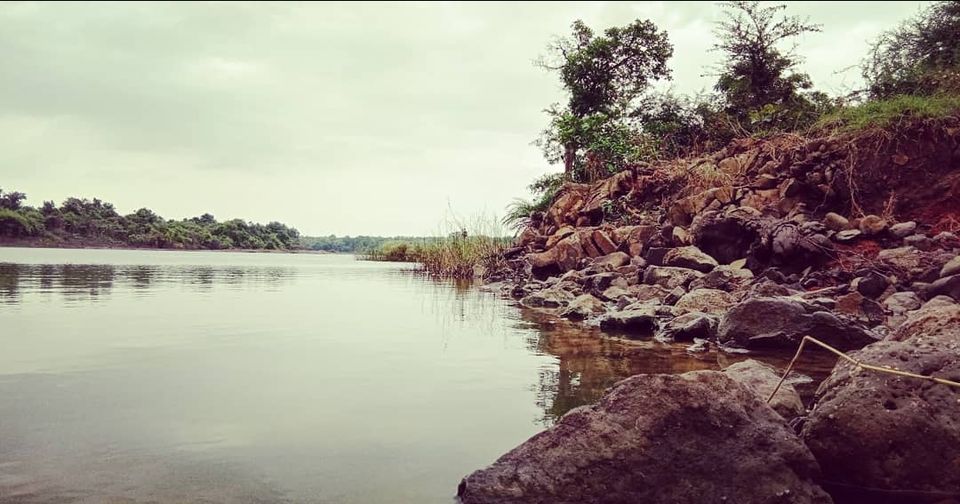 So it was a third day that i was having same bad mood. the thoughts were like overtaking me and just getting me sad. that day i was like what next?? does it end here or still there is something. i had lots of questions, and it was really important for me to find answers for that questions. i decided to have a long road trip today. it was 3:30 pm, i just take my bike with earphones on, playing sad songs, i was just riding. half a way i remember that once my mom told me about a beautiful place, where there is a dam and a beautiful nature. so i stopped my bike and opened google maps  i searched for AJANTI DAM. but it was showing a long route from outside my town. so it was very difficult to go by this route. then i went to that Ajanti village and i just asked some people about the route towards dam. they showed me a bypass road from inside the village. it was monsoon so roads was muddy and it was really  hard to ride from such roads. i ride till half a way from village and i parked my bike near a beautiful farm. further i complete the path by walking.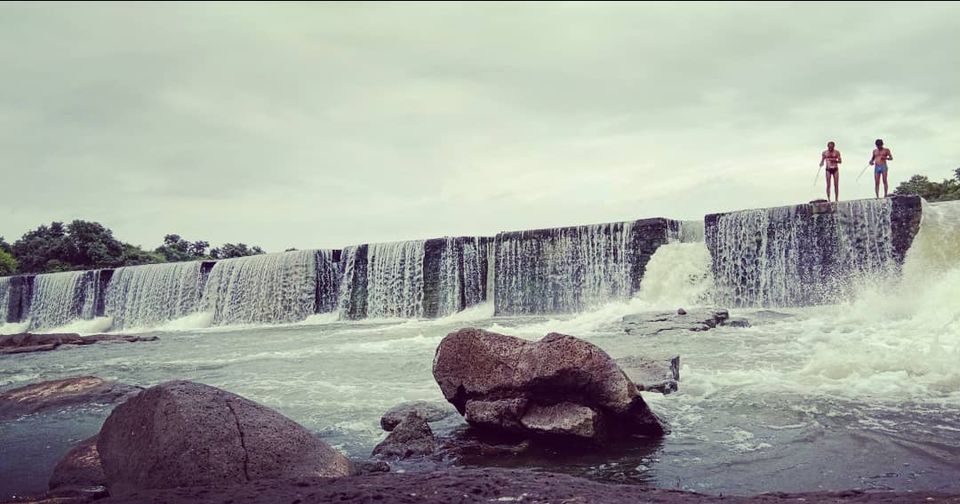 Finally i reached there and i was like its been 20 years i am living here and how i don't know about this place. it was like a flowing river and a dam. it was a really beautiful place, it was like i was searching this place for my life time, and finally i achieved it. my mind was bland no bad thoughts no nothing. i was like this is heaven, this is what i need every weekend, this is what i have to be when i have my mood off. it was a place where you can find peace any how.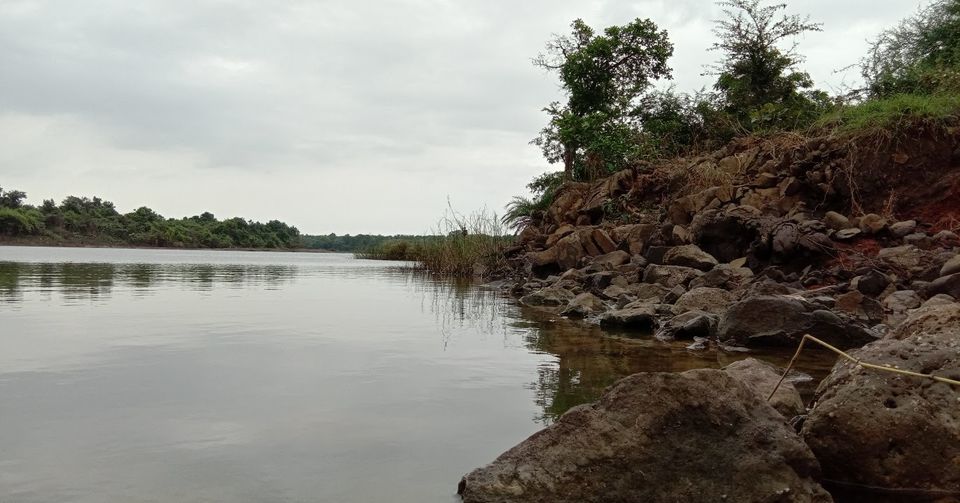 It war nearly 4:30 pm i sat there and i found that a small guy and his father was fishing there , it think fishing was their business.
at 5:00 pm enjoyed the sunset, it was like watching a sun getting diped into the green forest. after that i come back to home, and it was like i had a great day today.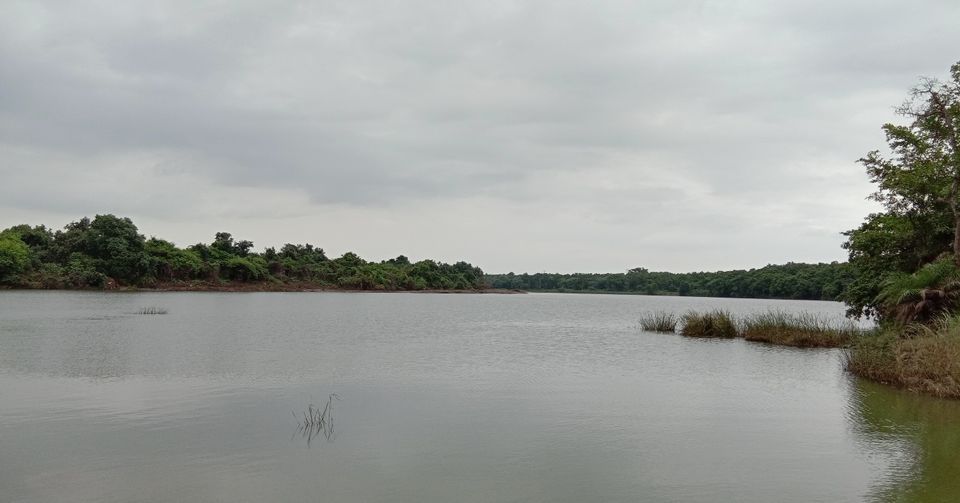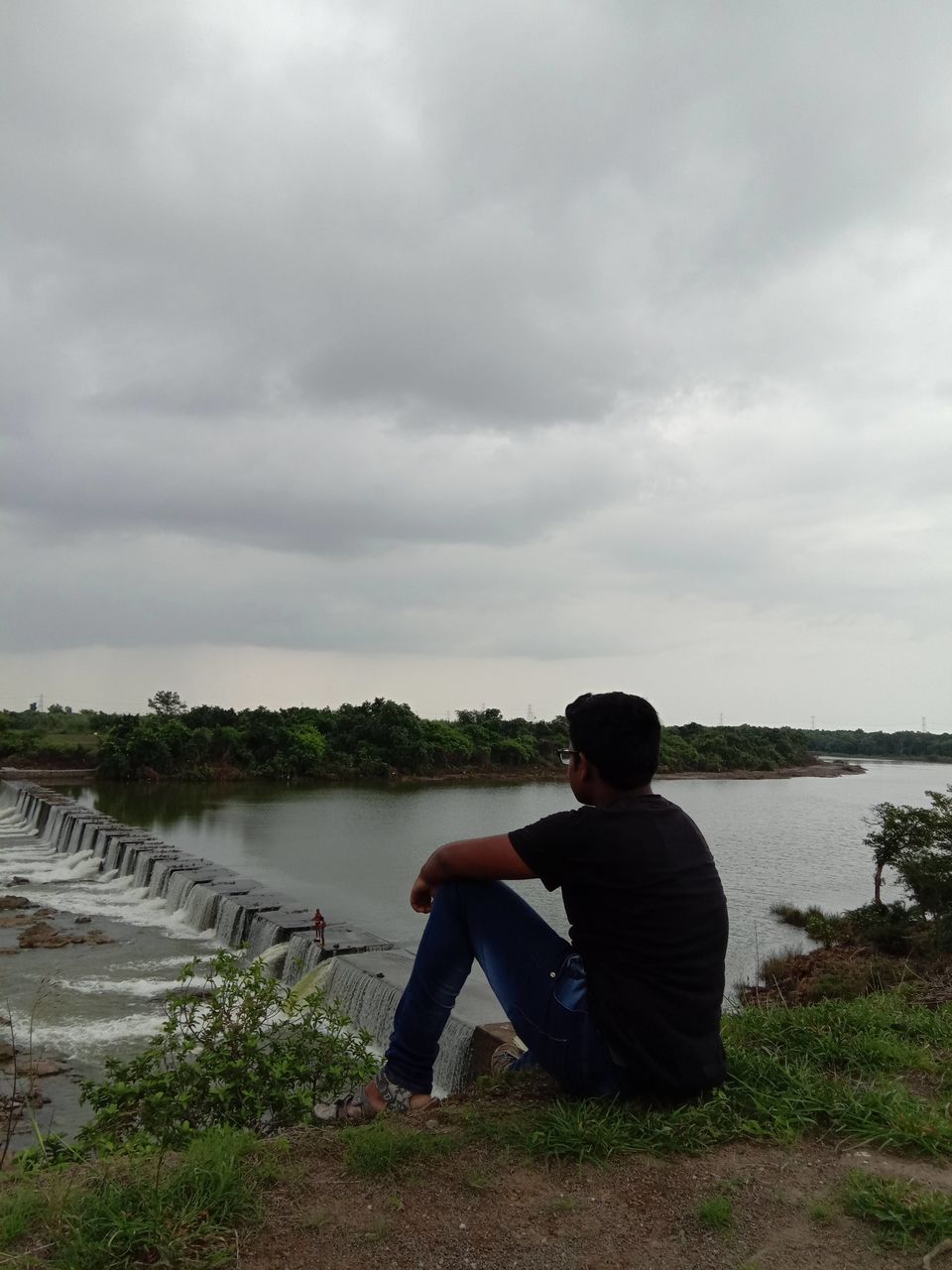 The AJANTI DAM is nearly 15 km from HINGANGHAT town by Ajanti village.