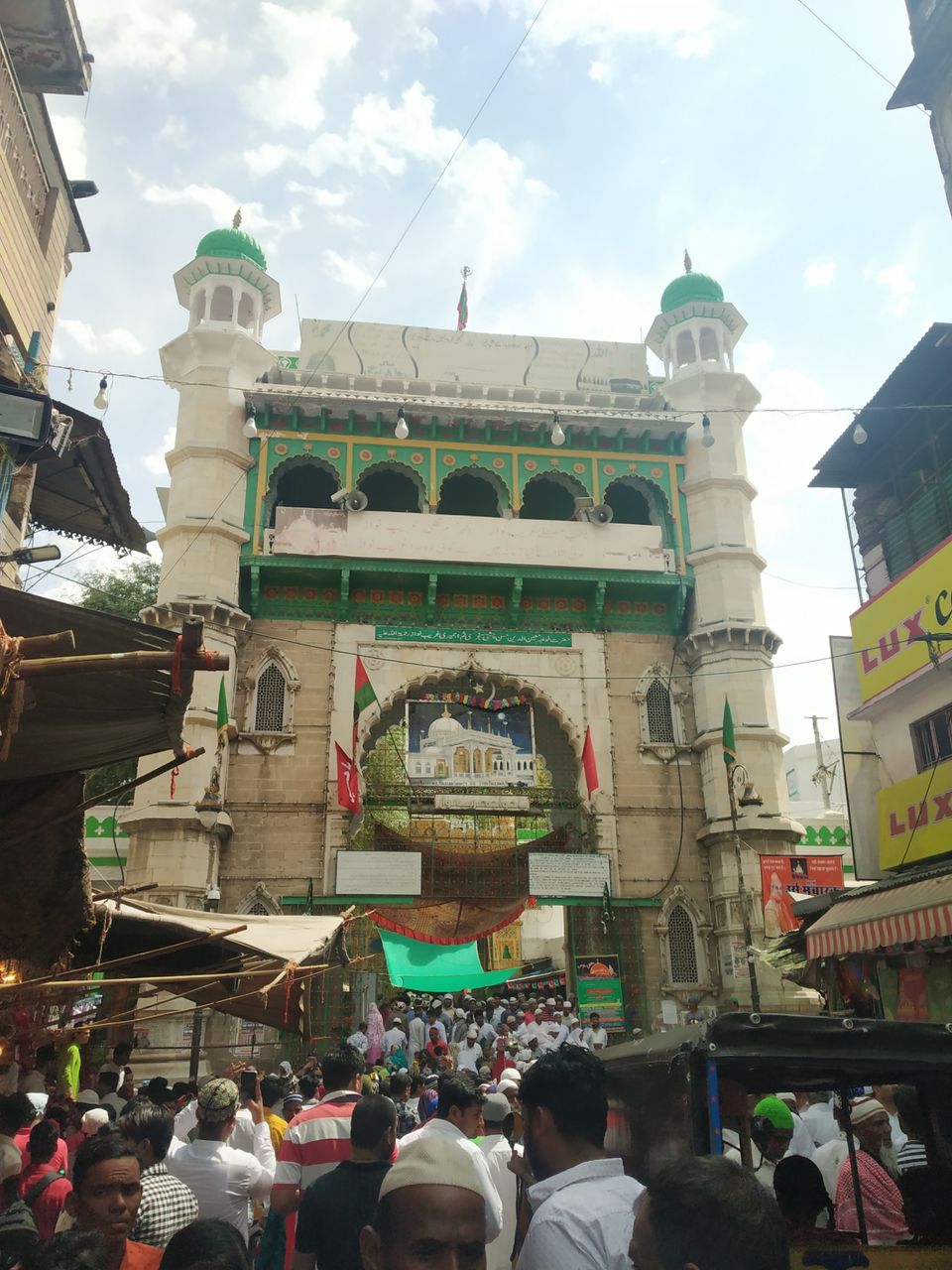 The entire coach was nearly occupied by my Muslim brothers and sisters. Most of them would be visiting ajmer dargah. On my long 24 hrs journey with them, I tried to get pretty good idea about what to do and not to when visiting dargah.
But things were about to turn differently.
I took rikshaw to dargah crossing narrow old over populated streets of ajmer. I had 2 hrs to catch a bus again.
I took chadar and flowers. Remembering my Muslim brothers advise, I just followed huge crowd of people. Washed myself. And then I tried to get to the entrance, little did I guess, it was Friday, it was 1pm in the noon, people were sitting in the premise to offer a prayer.
I tried to go through them. But every now and then someone shooshed me about don't go from here and there, and each shoosh made my heart to skip a beat.
As I went further, someone had me sit at one place. He would later helped me to do everything properly. As I sat there, he asked, Namaj toh padhoge! and I could not do anything but nod.
Everyone seemed to be looking at me, they seemed intense, or maybe I was just overwhelmed. I sat there highly alert, sweating just to figure out what to do. And prayer started.
The first, I bowed my head, kneeled on my knees, was just to repeat what others were doing, trying not to offend anyone. The second time I bowed, just to make myself at ease. Every irani or arab movie I had seen, started flashing before my eyes.But the each time I bowed, something happened, and at one time I found myself wishing something for myself. And I kept repeating.
It was the power or charisma of that place called ' the place that makes your wish come true.'
And I was one with that place.