Going to Goa with friends is a dream for many and that too with an all girls group. It was the end of our course and we wanted to go on a trip - ONLY GIRLS. So seven of us decided to explore Goa before we part our ways. As we were studying in Mumbai, it was easier for us to reach Goa. Also, we wanted to complete the trip in as less budget as we can.
So, along with sharing the memories and stories, I will be telling how we managed to explore Goa in less than 4000/- INR per person. So let us get started!!
So we booked our tickets from Panvel (45 mins journey in local train from Govandi) to Goa (Madgaon) station in sleeper class in just 550/ rup per person as we thought of saving the maximum money ontrain journeys. Also, the journey is about 12 hours long, we didn't mind going by sleeper class. The train journey was as beautiful as it could get. We had a blast, we ate together, we laughed, we sang, we enjoyed the beautiful sceneries while coming closer to Goa. We reached Madgaon Station at around 8.30 in the morning. As we got down from train, we were looking for some local transport to reach our hotel at Baga beach. To our surprise, there were none. So let me tell you one thing here that, from Madgaon station you'll get nothing except prepaid taxis which is registered under government service there. But the charges were no less than a private vehicle. They charged us a whopping 1750/- for an eight seater cab till Baga beach. There were no other options available and we had luggage, so after so much of dilemma we went through that taxi till hotel.
We had booked our hotel through some contact of one of my friend's brother, so it came upto 4500 for two rooms for 2 nights and 3 days. The hotel rooms were clean, spacious and had a beach view😍.
As soon as we reached, we quickly got dressed up and left for exploring Goa (Yeyeyeyeye).
We had breakfast at a neaby restaurant which served good vegetarian stuff. We had aloo parathas, dosa, chai and other stuff which was only for some 380 bucks. After eating, we walked to Baga beach as it was very near to our hotel. We spent about half n hour at Baga as it was very very hot and the sun was blazing on our heads like anything. Although we've taken all the measures to escape from tanning and sun strokes, the sunrays were overpowering us.
After that, we inquired some autos/ Cabs which can take us to Aguada fort and other places near South Goa. They were charging very high so we changed our plan and went through public bus instead. It charged us around 20 rup per person till Aguada Fort. It was a very very beautiful Fort. We clicked a hell lot of pictures and then left for Sinquerim Beach and boating in backwaters of Goa which was nearby. We took a bus, reached there and started to walk. We saw a little office through which we can book cabs for nearby places. We managed to get a cab at 500/- which agreed to drop us at the boating place, and then took us to Sinquerim Beach.
Boating on backwaters cost us 300/- per person which included dolphin sighting and other landmarks alongside backwaters. It was a MIND-BLOWING experience. We went afterwards to Sinquerim beach which was as beautiful as it can be. We spent some time there soaking the beauty of the surroundings in our eyes. The sun was about to set. We watched a beautiful sunsent and went to eat to a nearby joint. Day 1 ended as we headed back to Baga( our hotel) as slept like anything after having some good time gossiping and chilling in the room.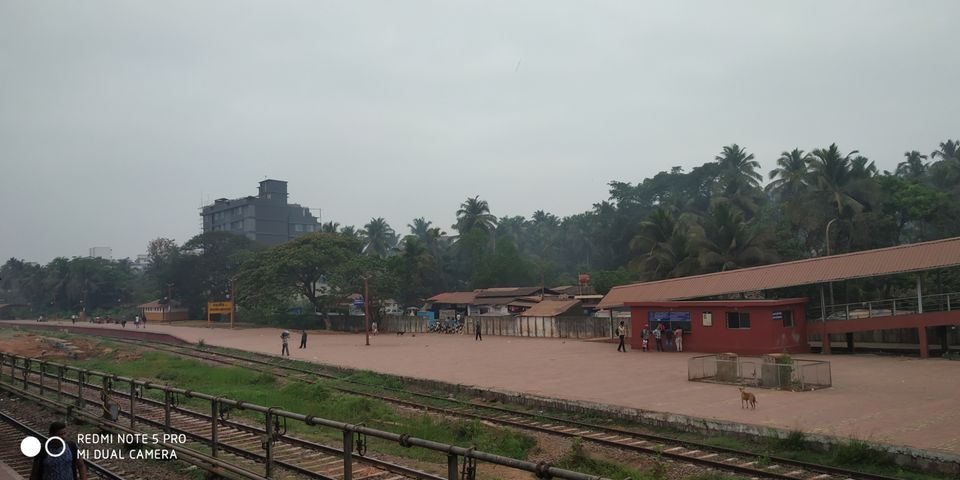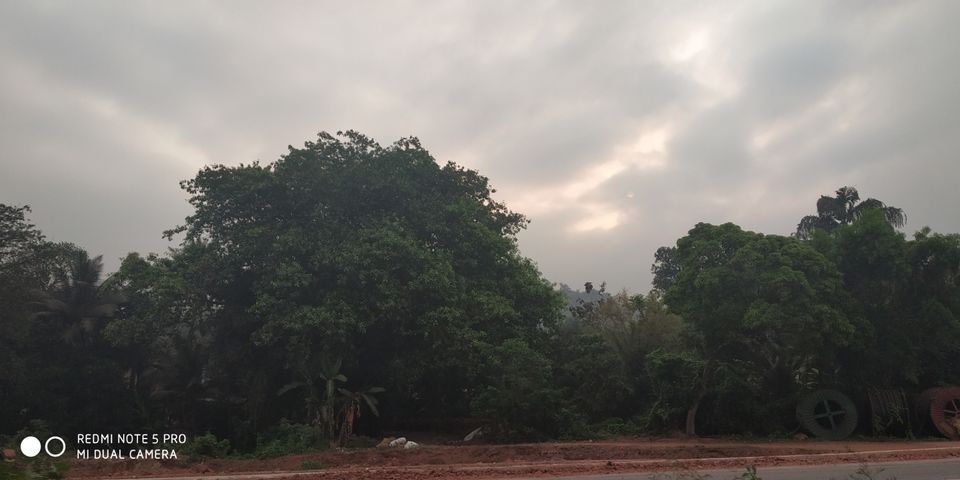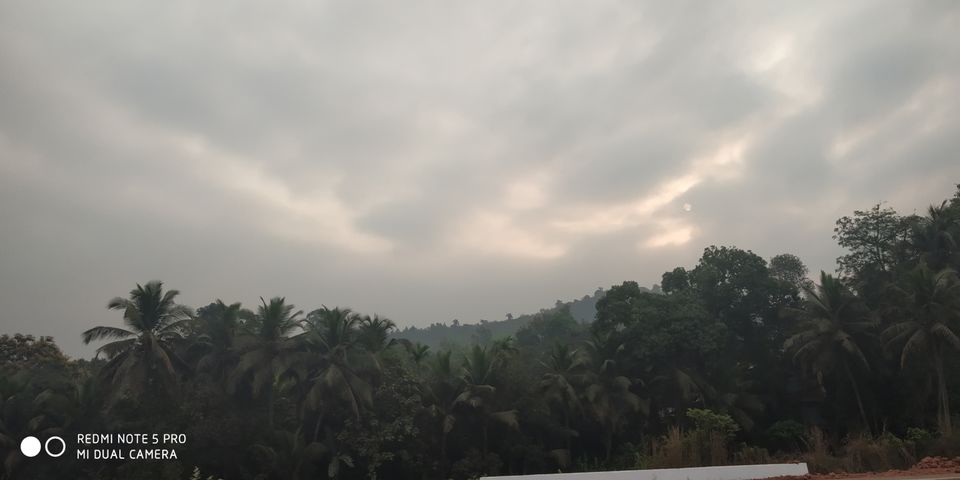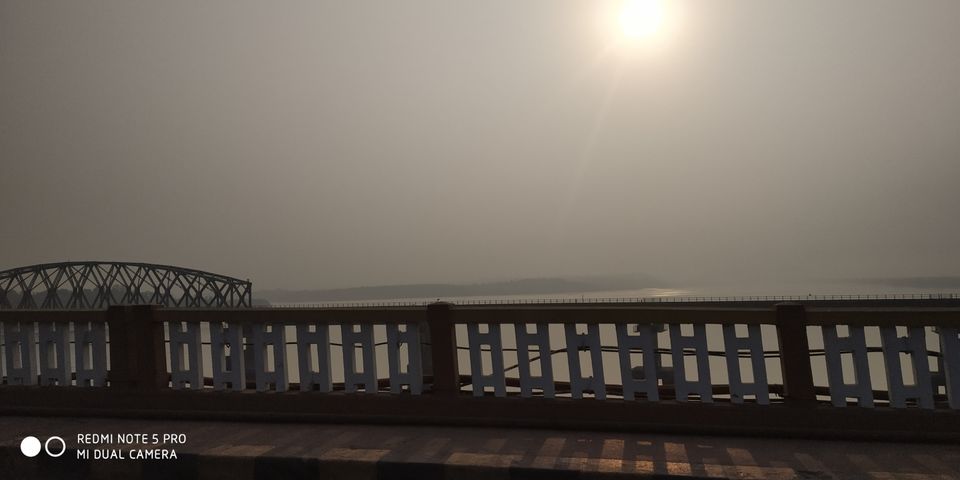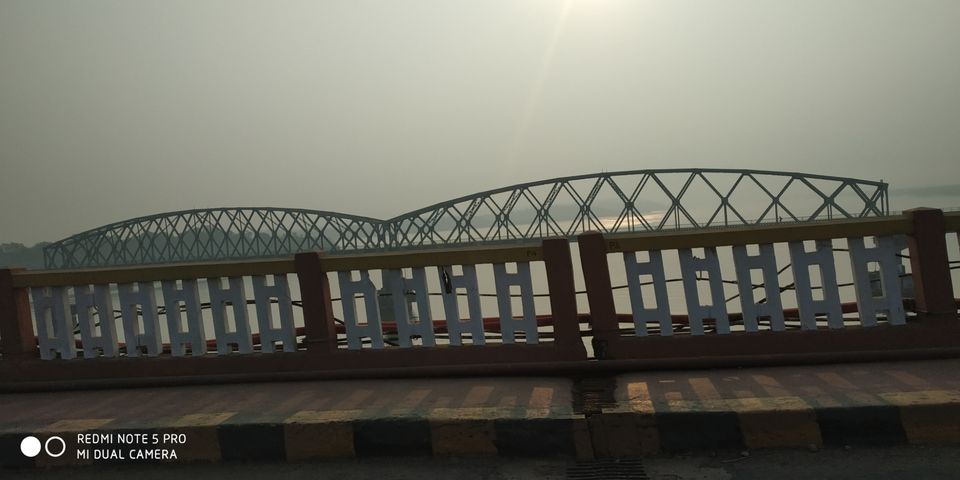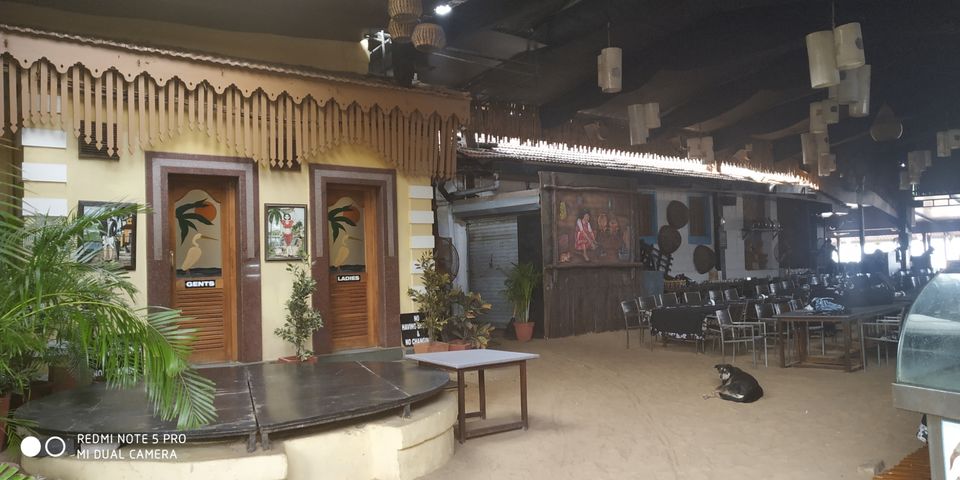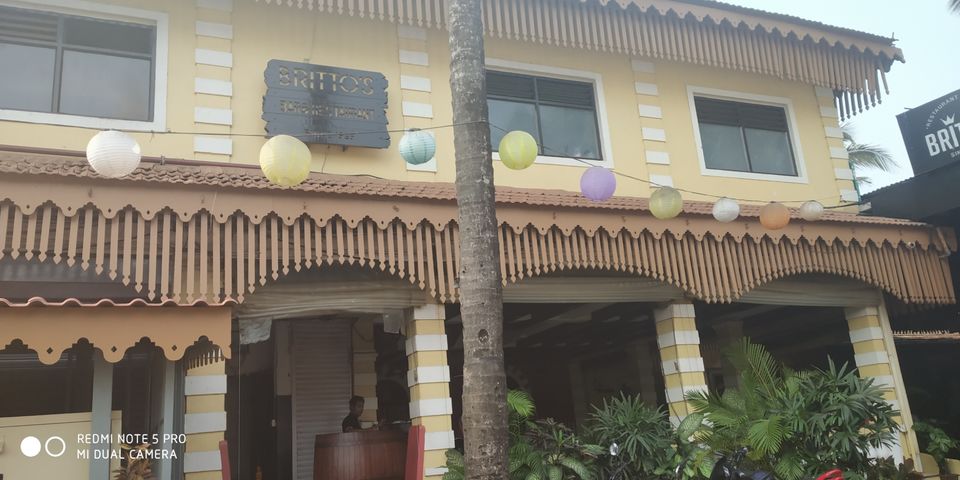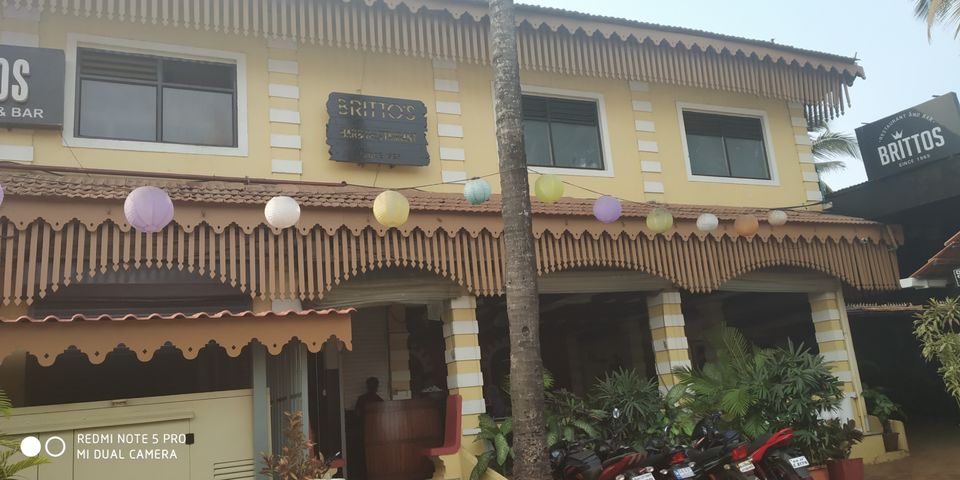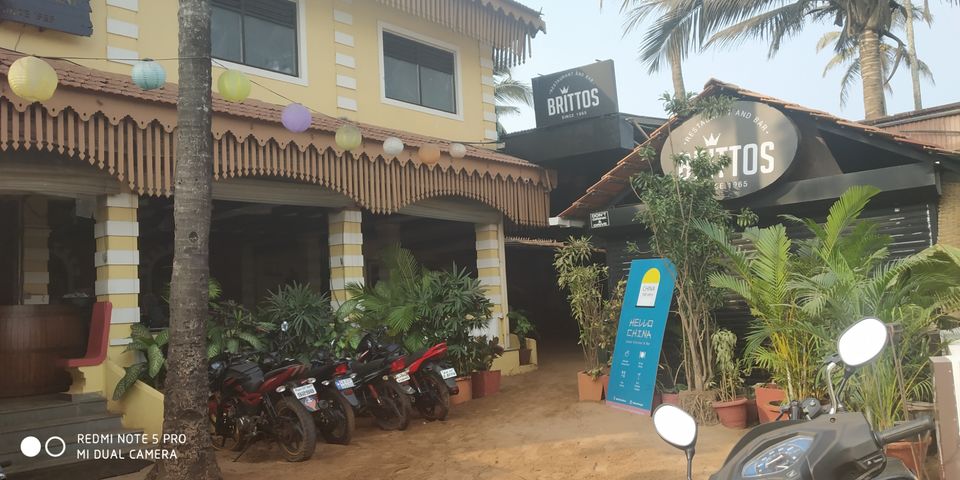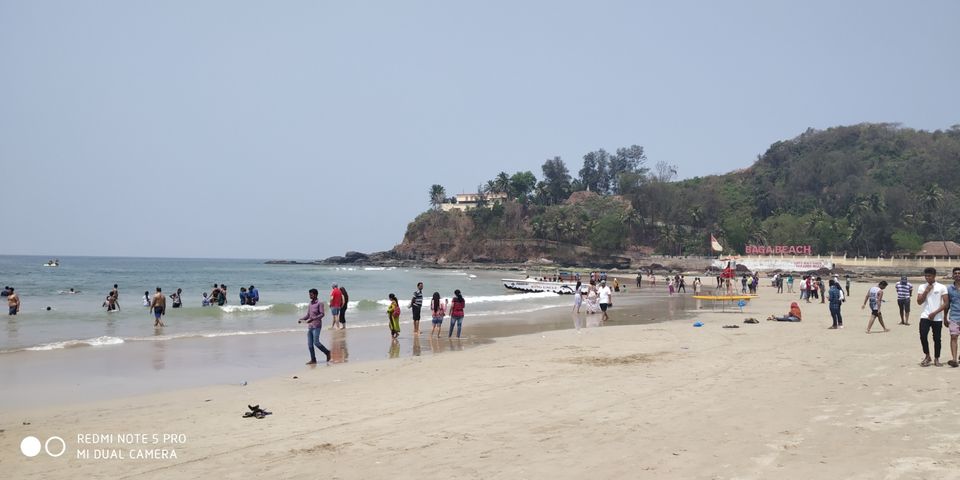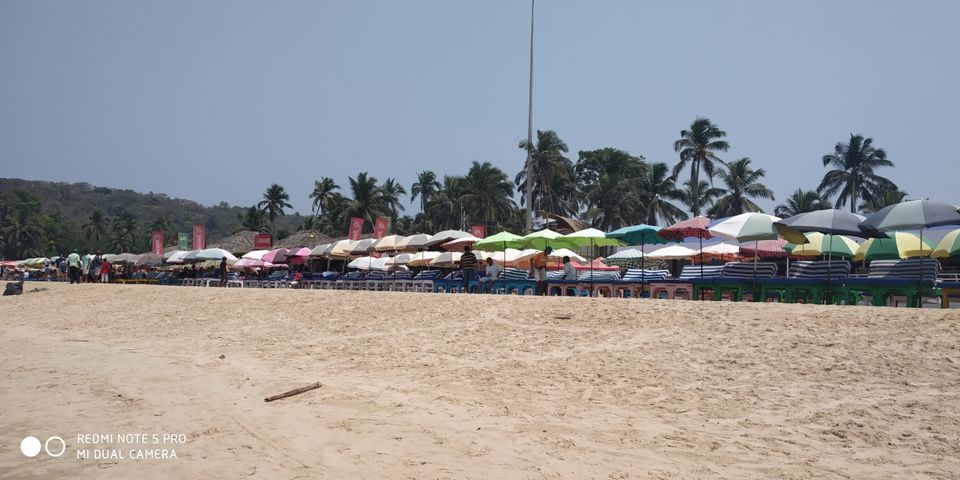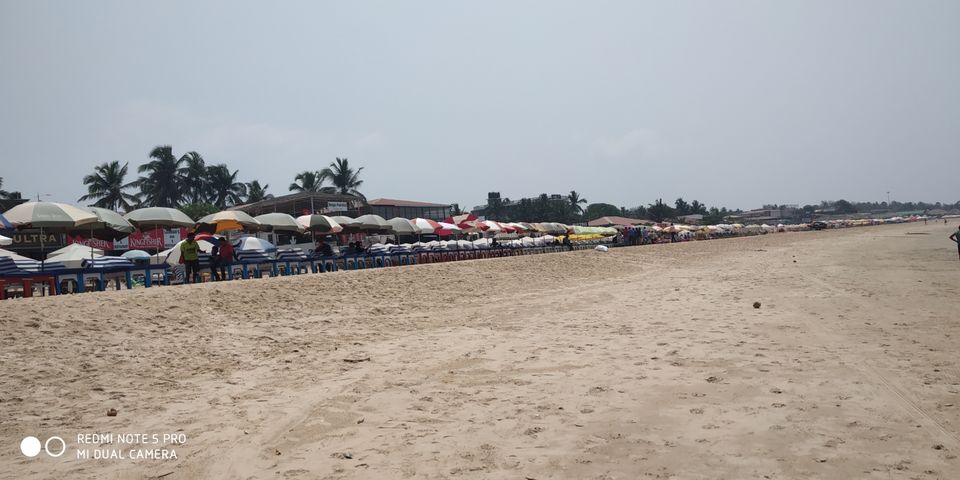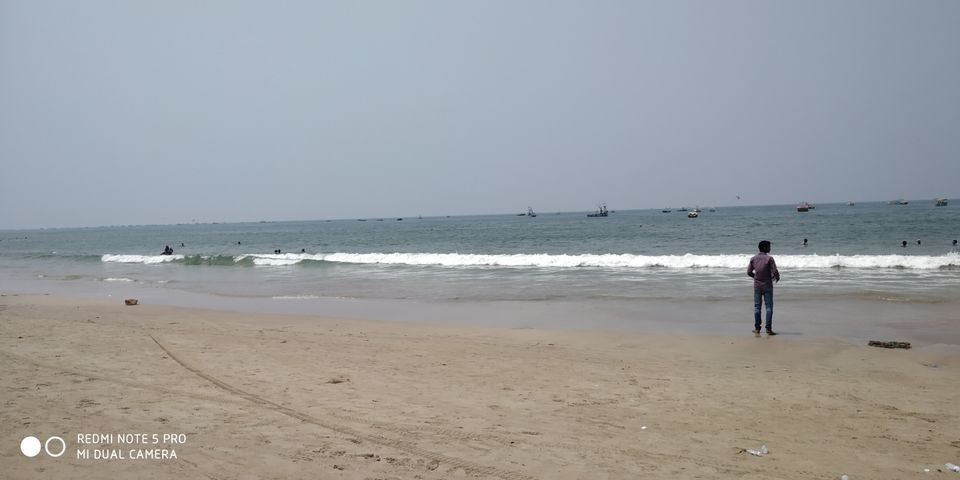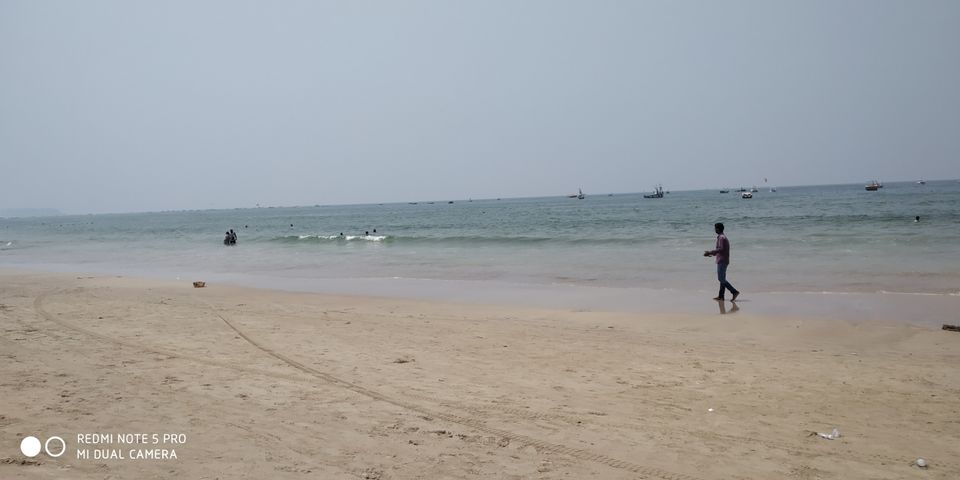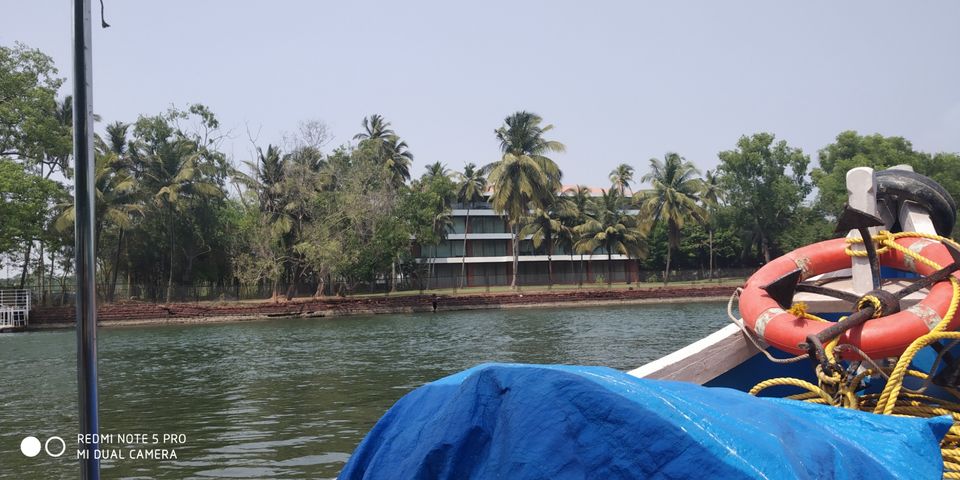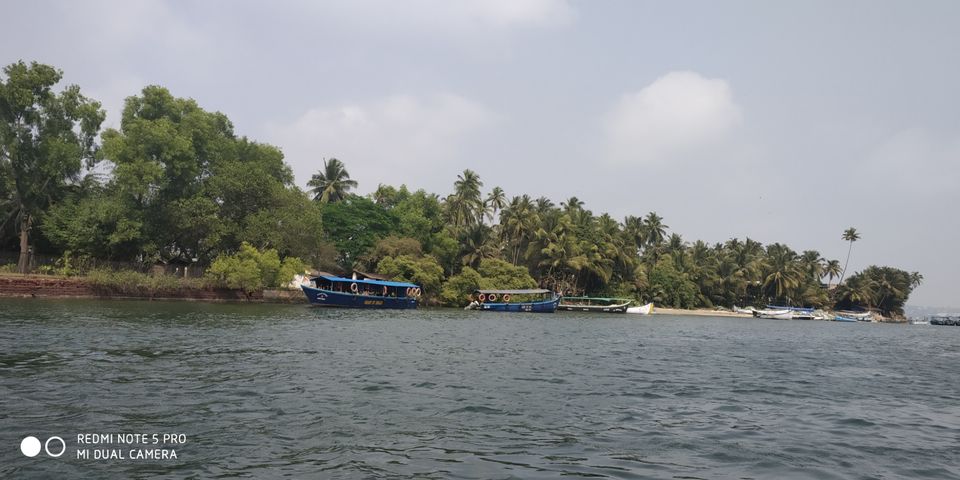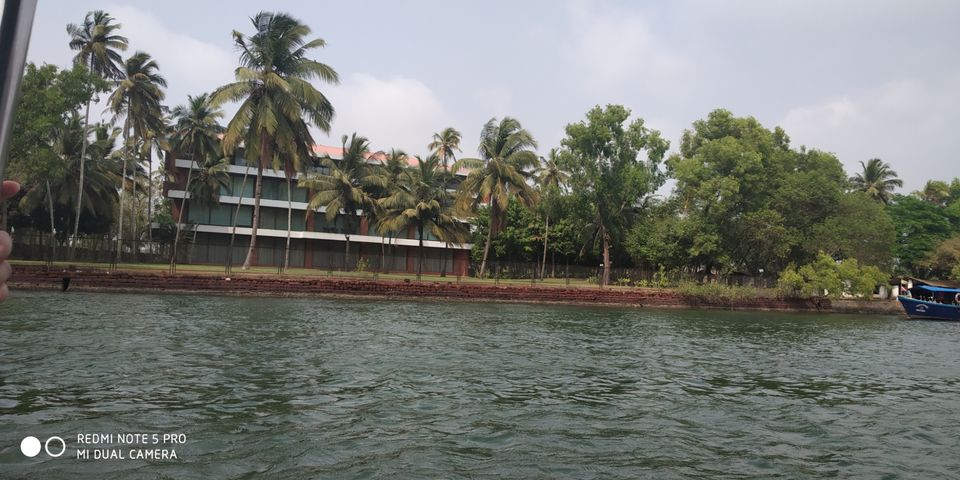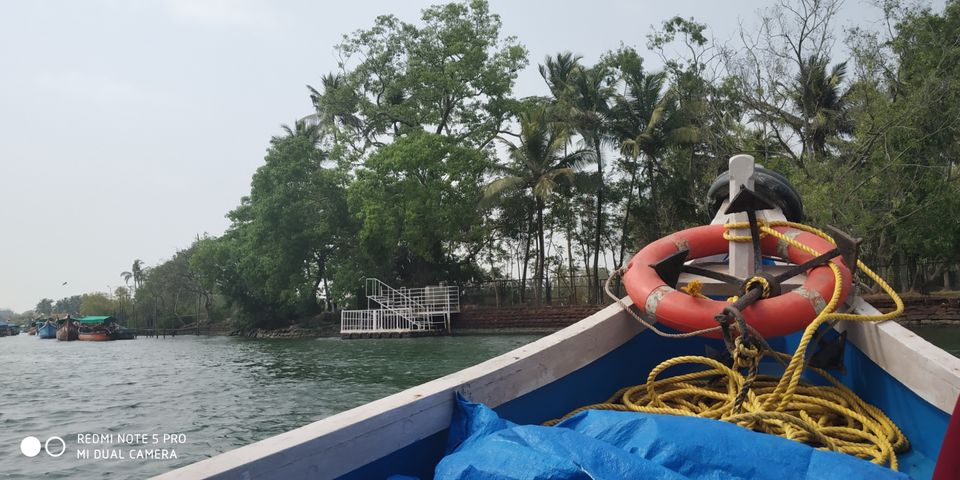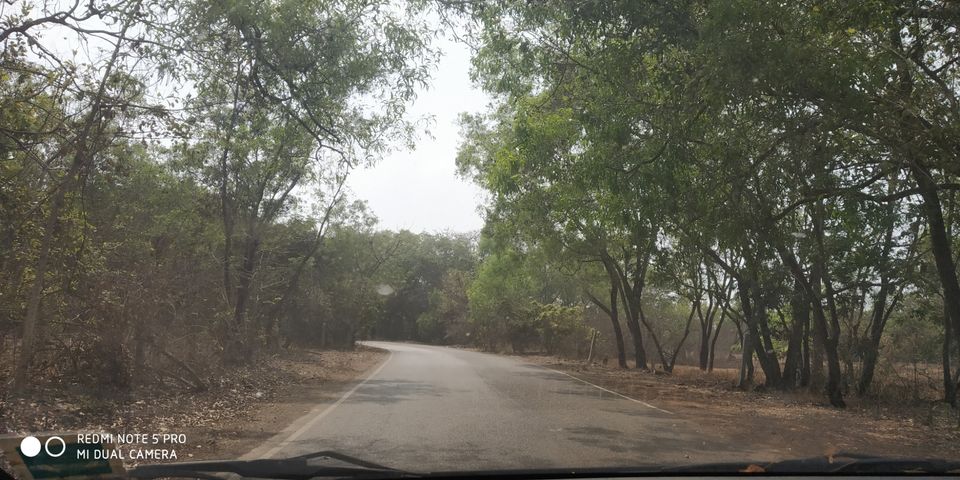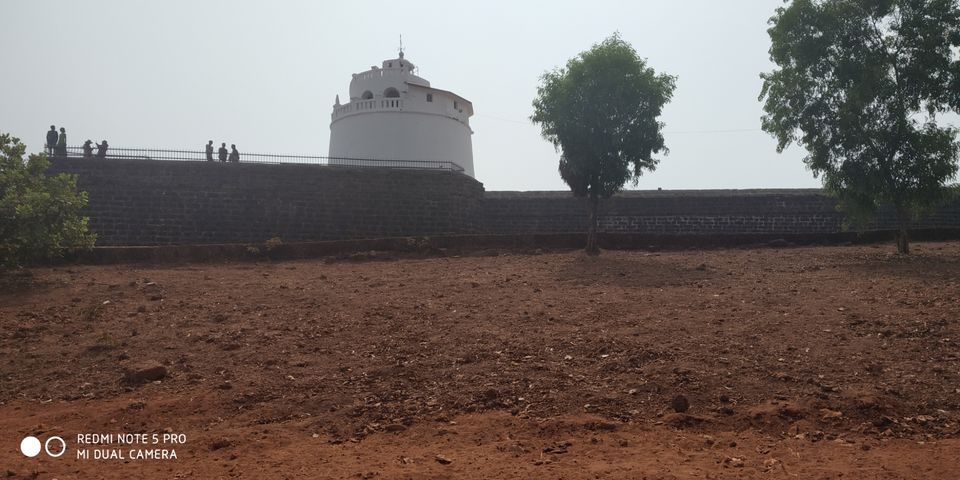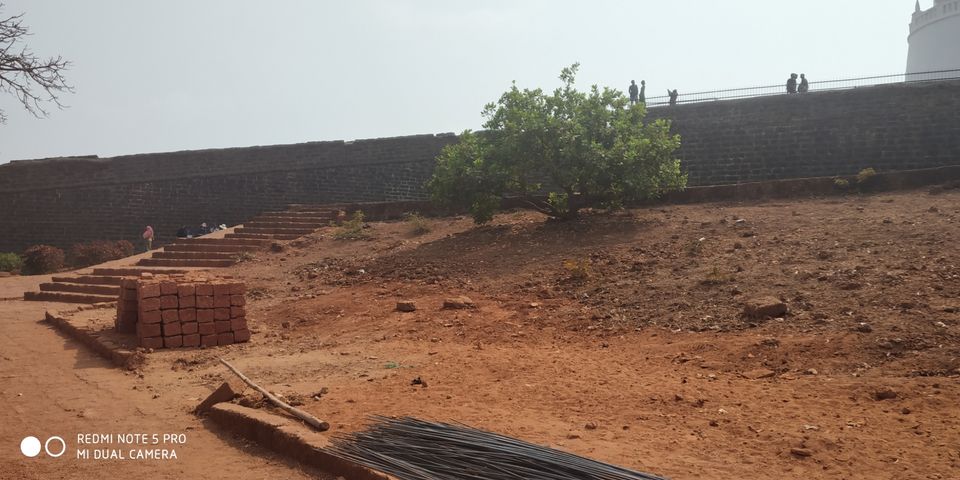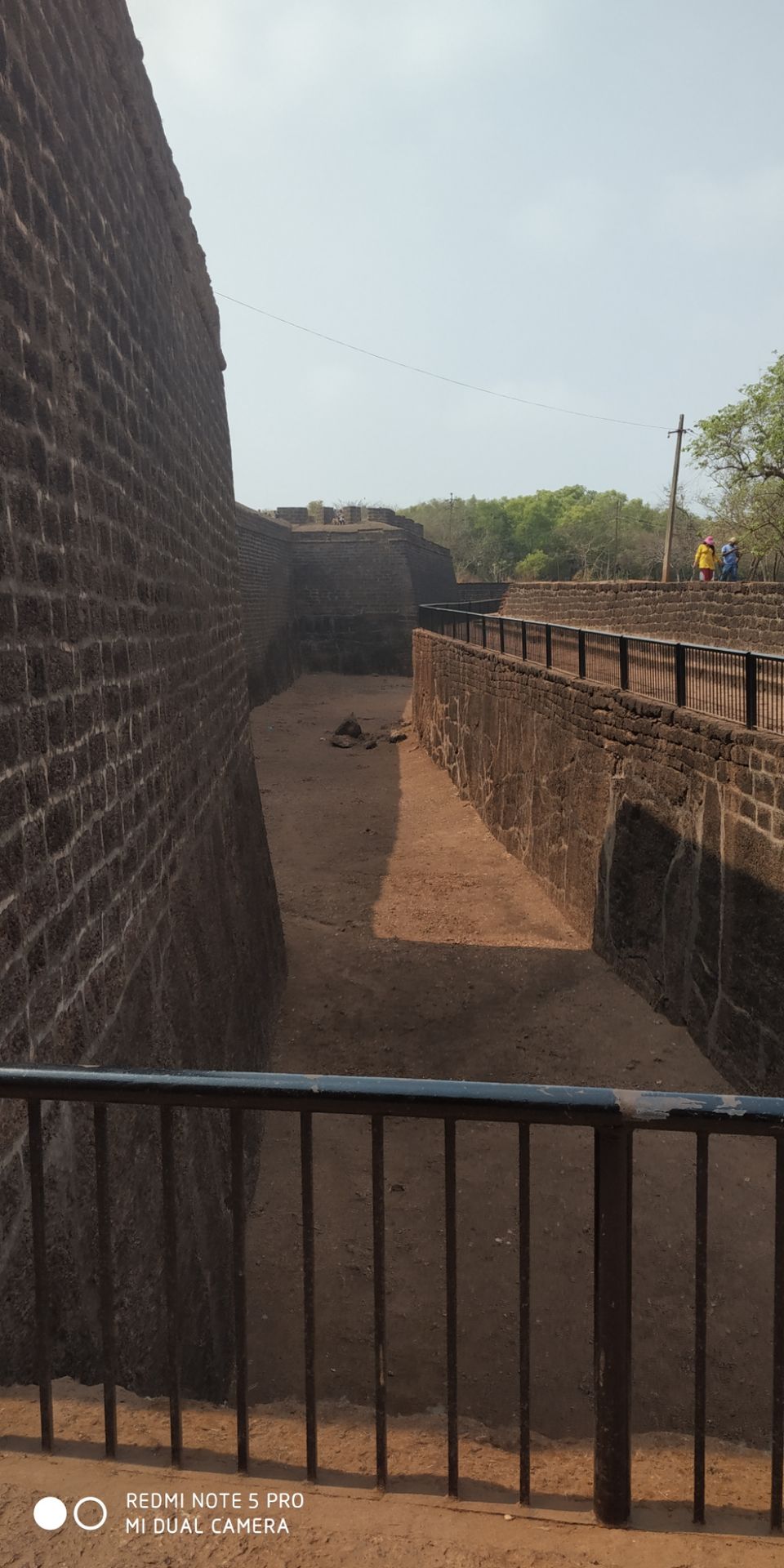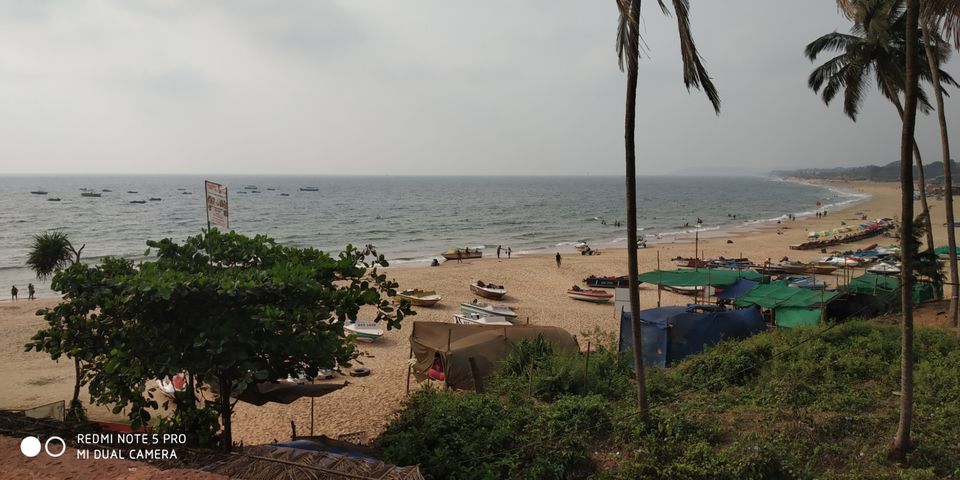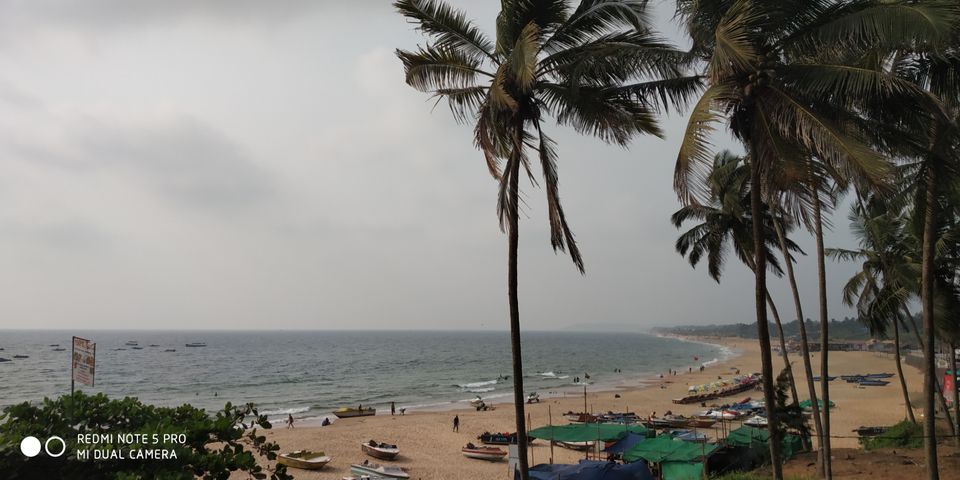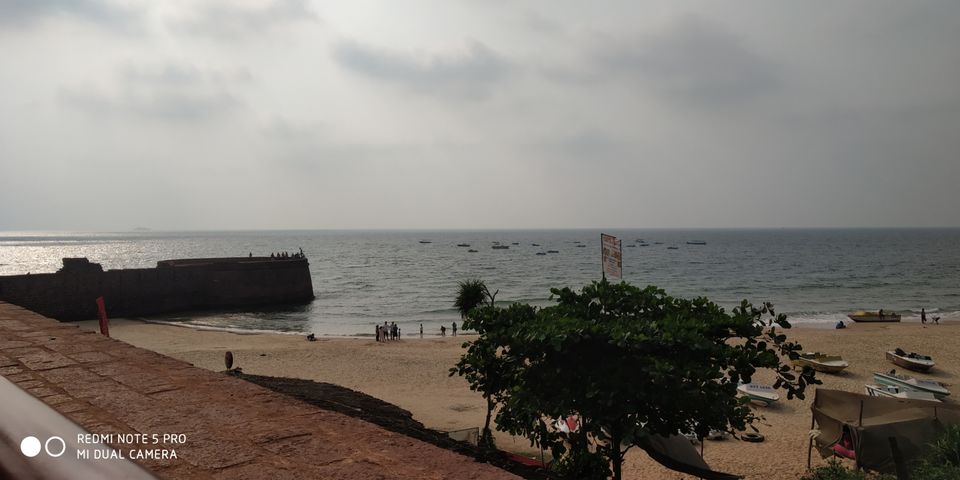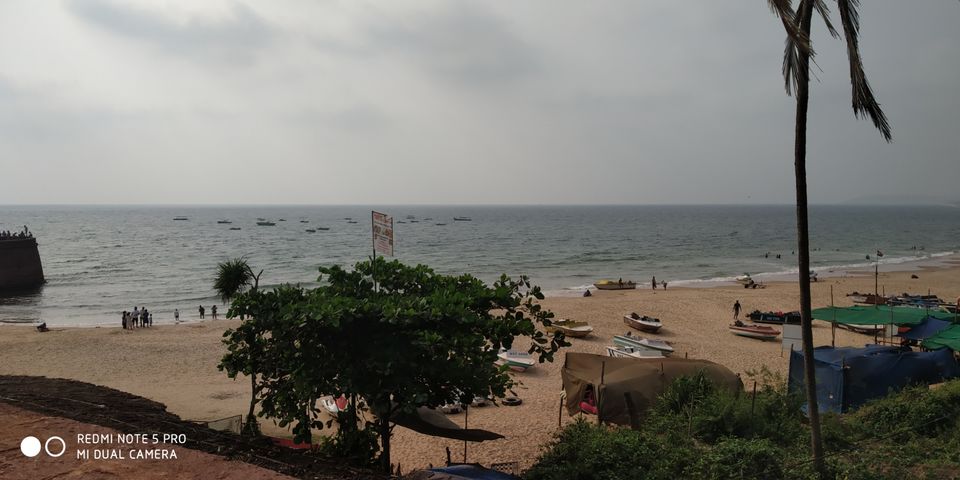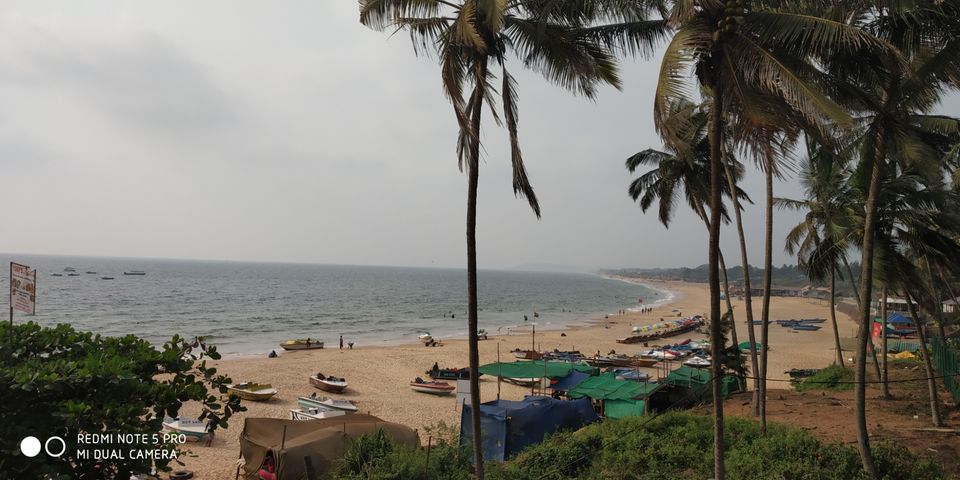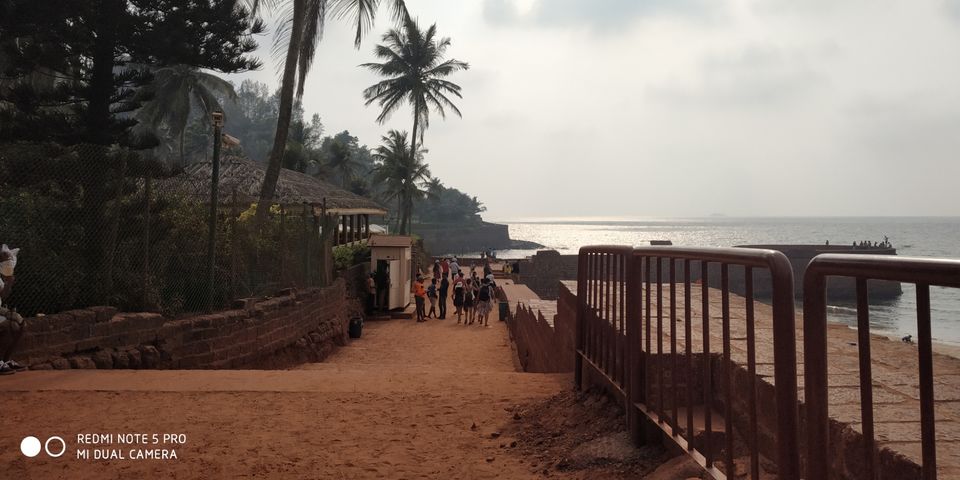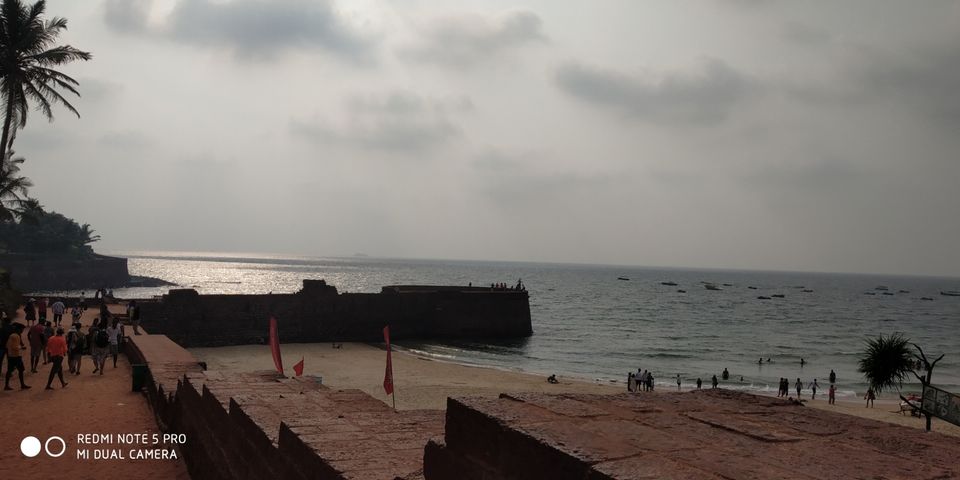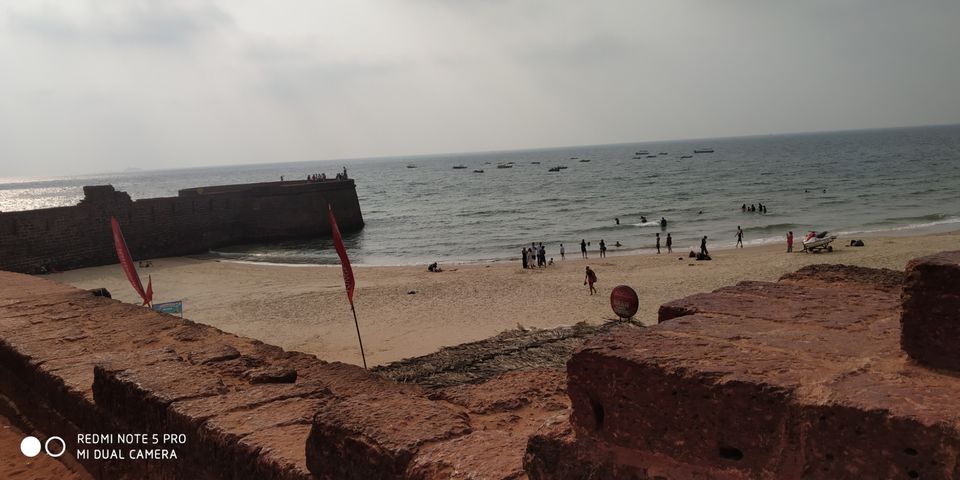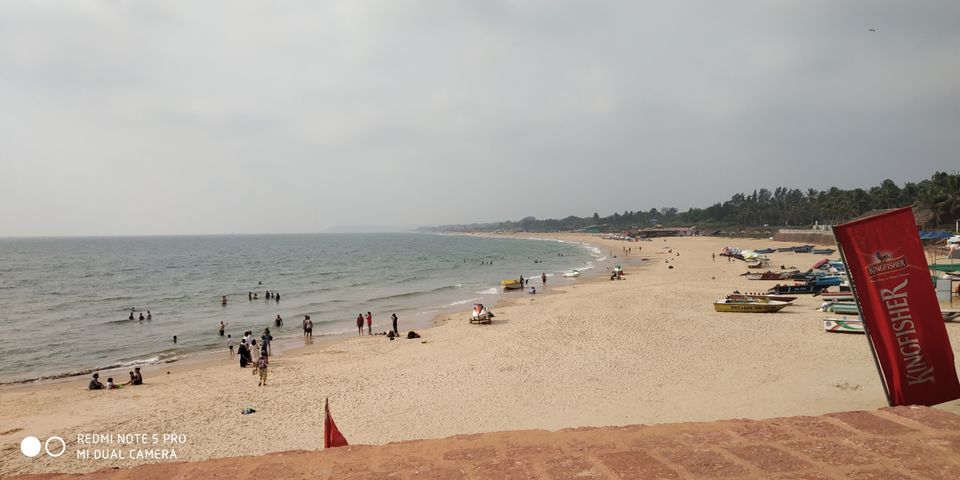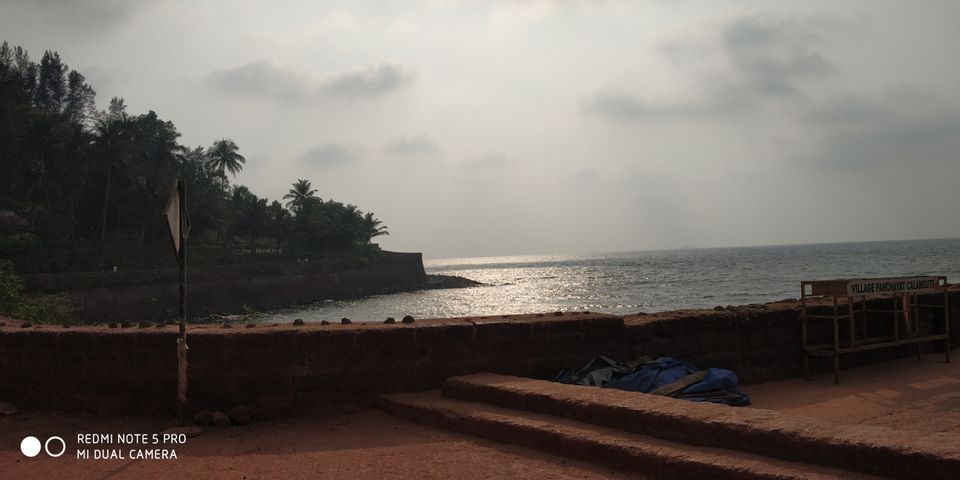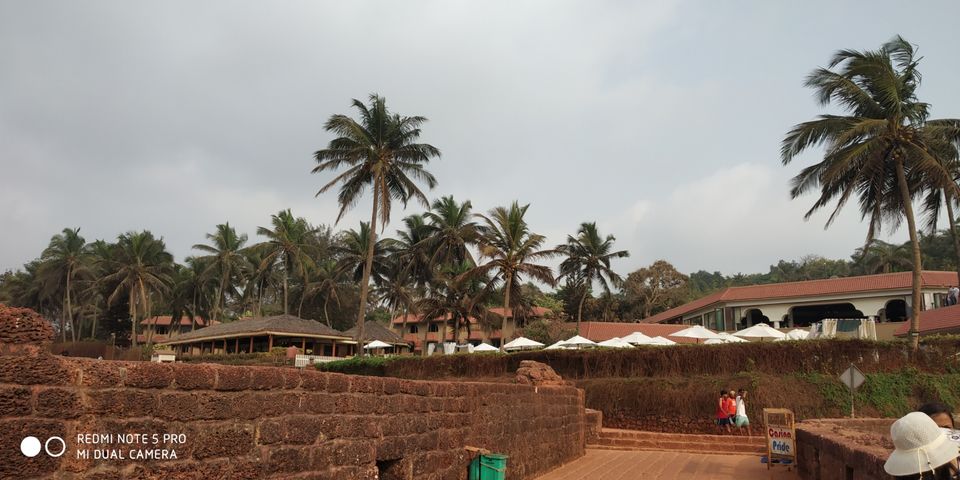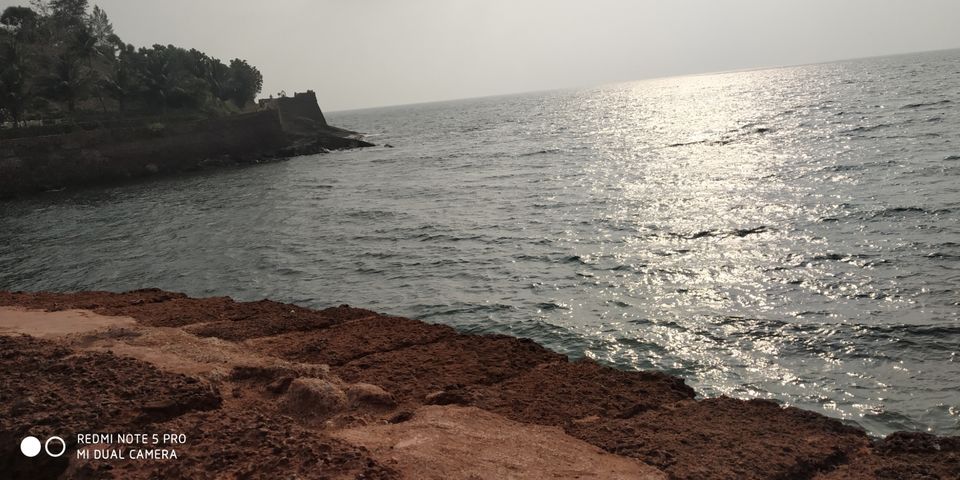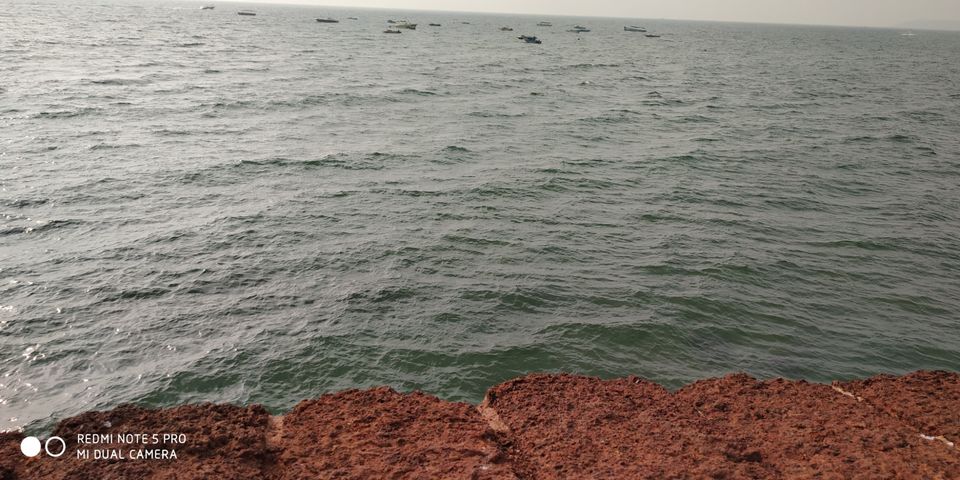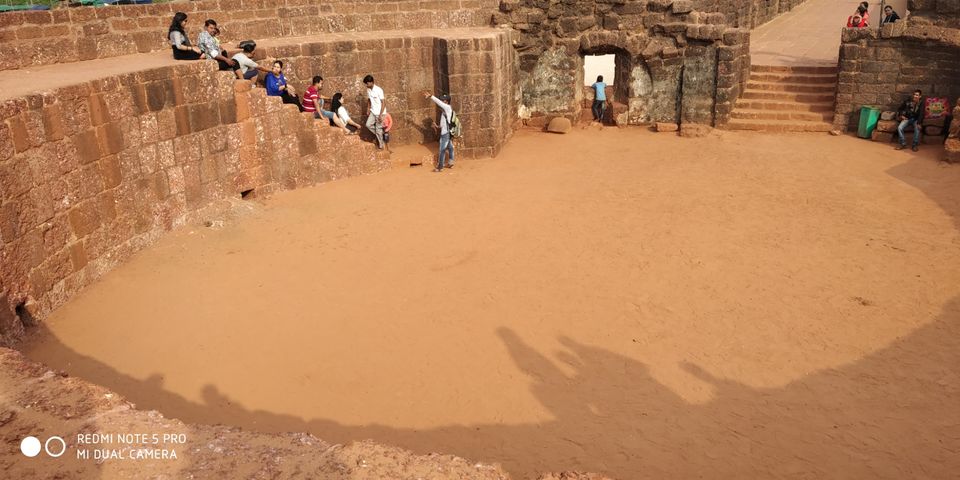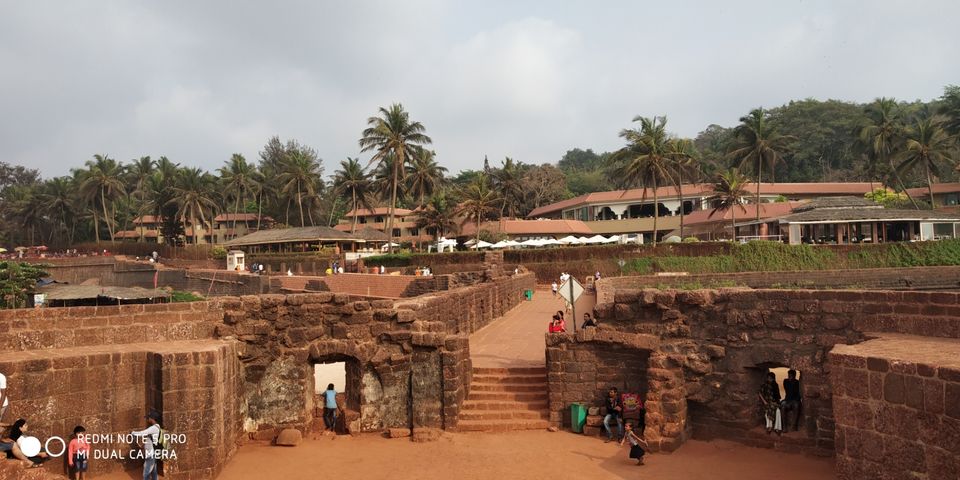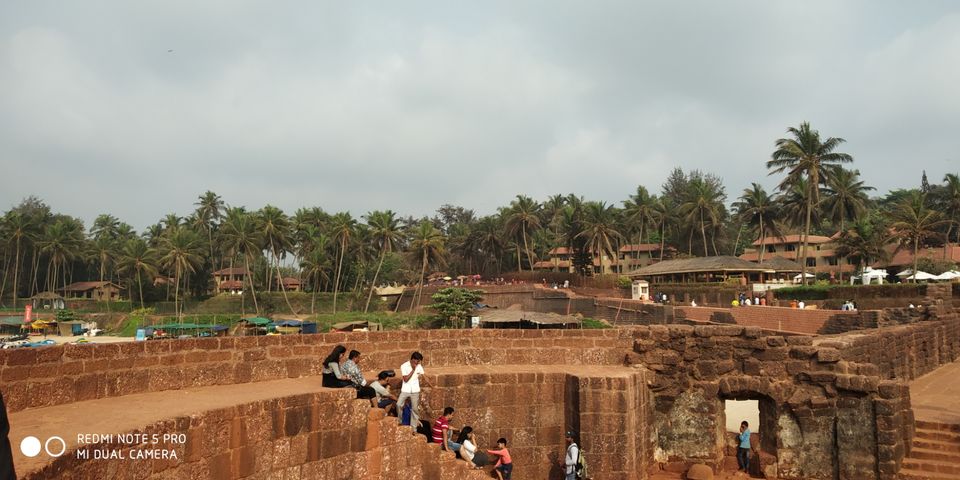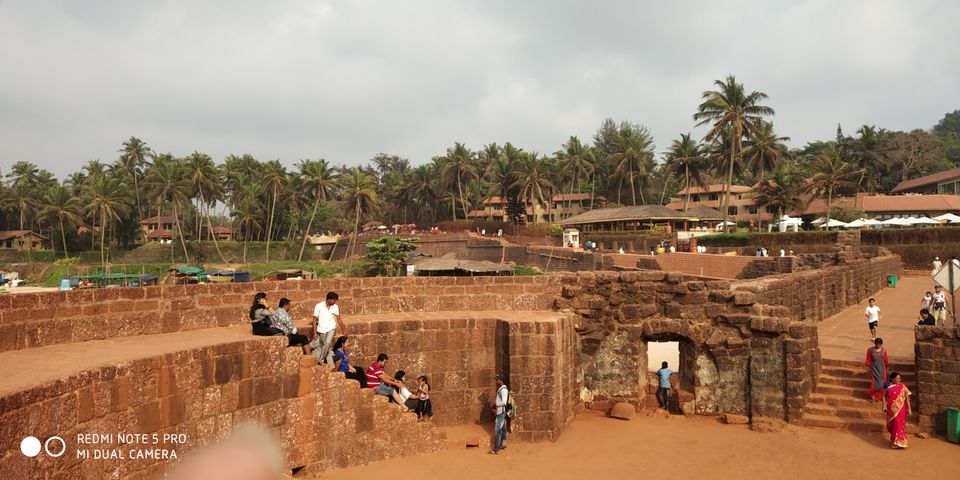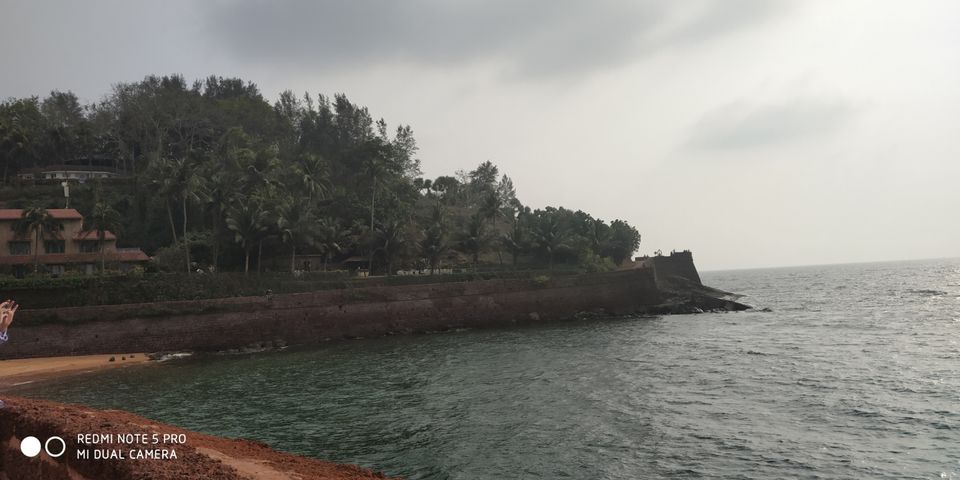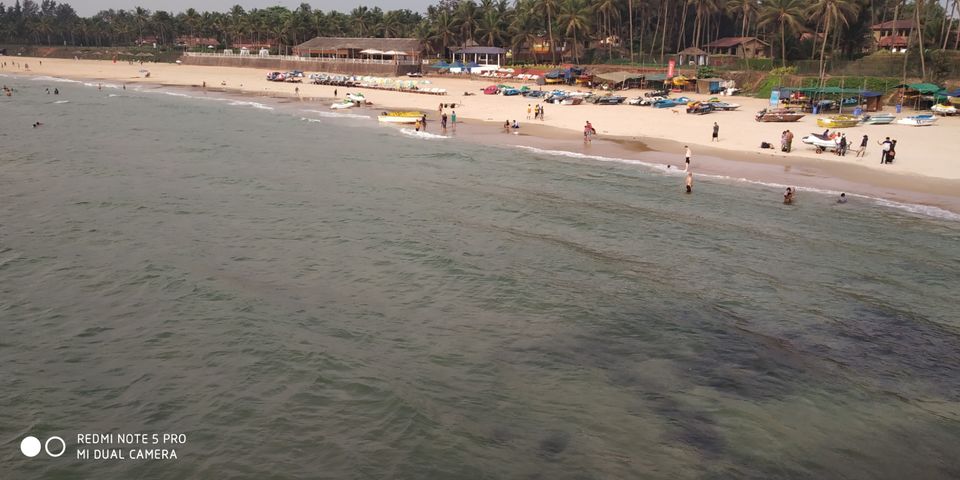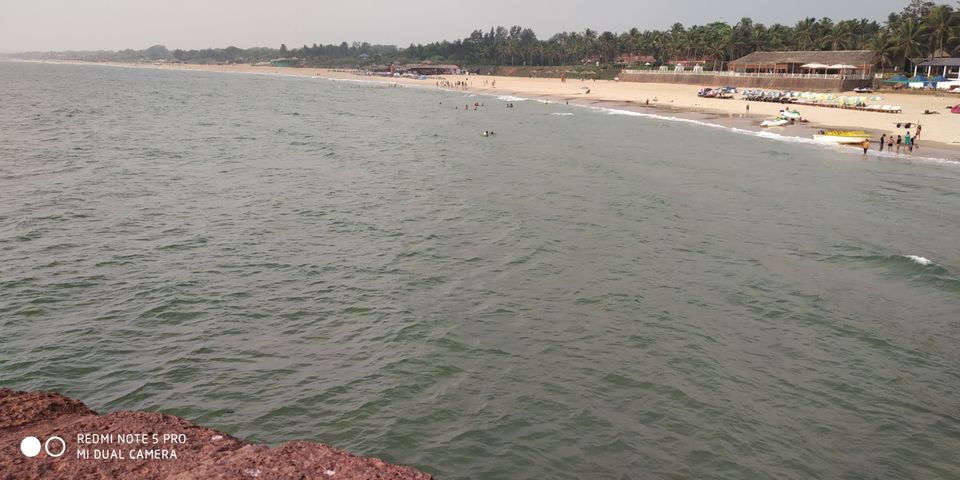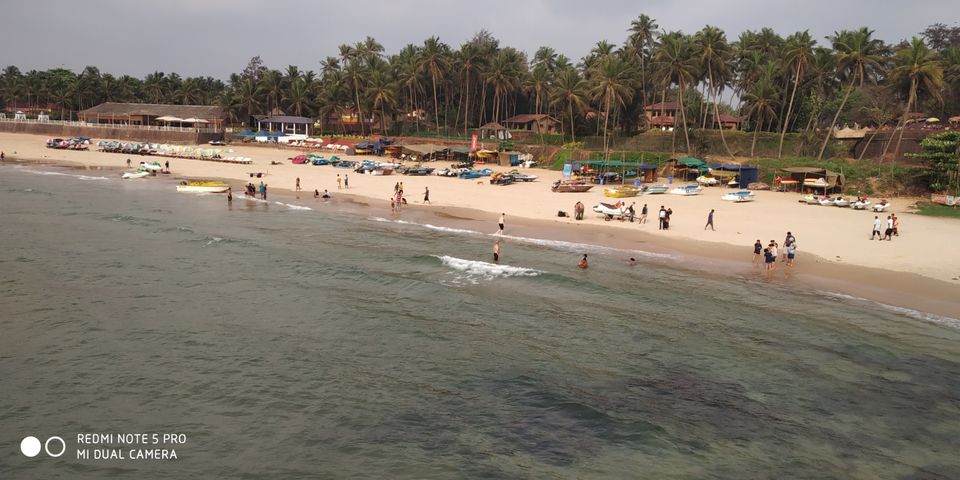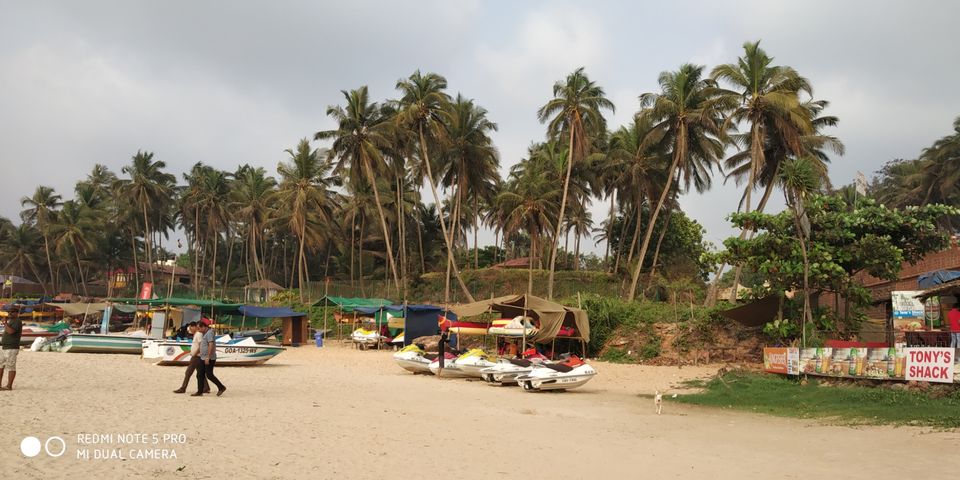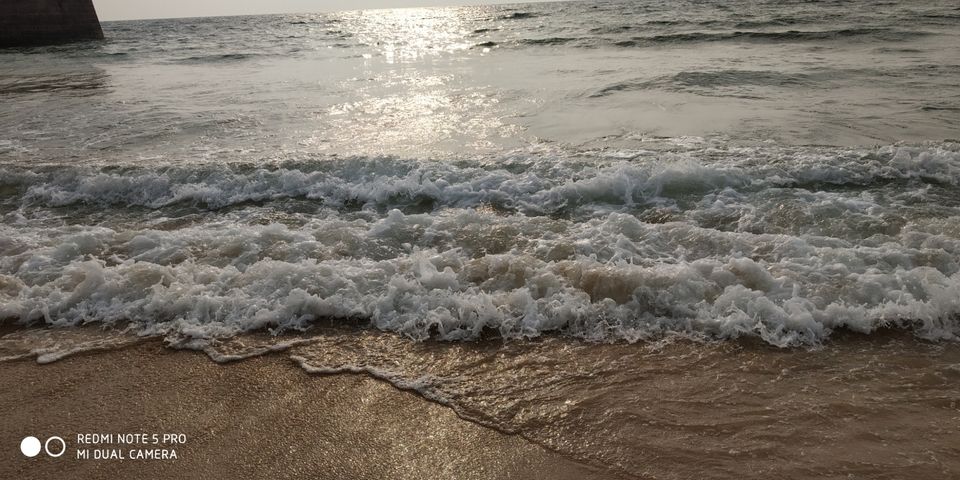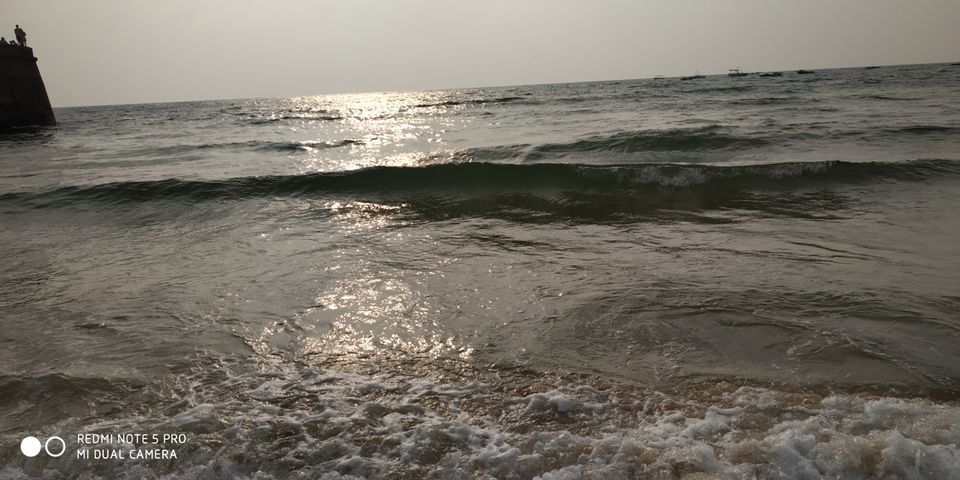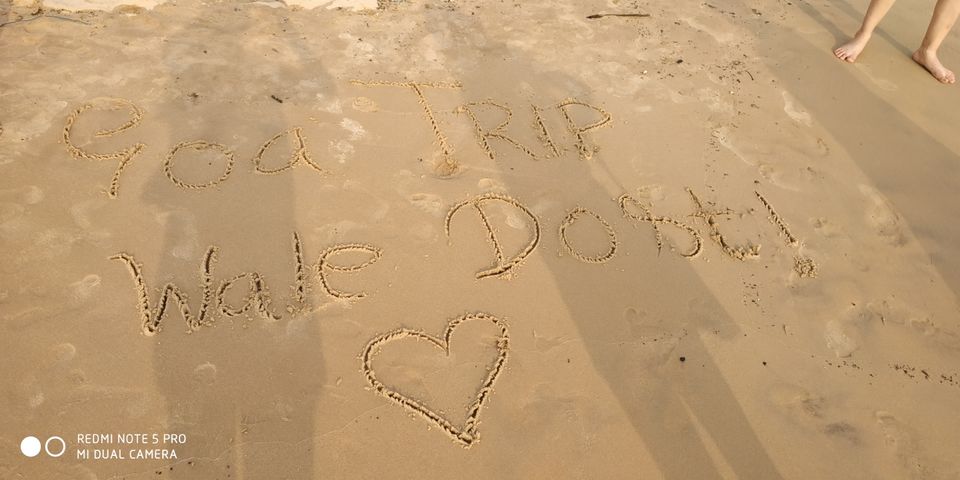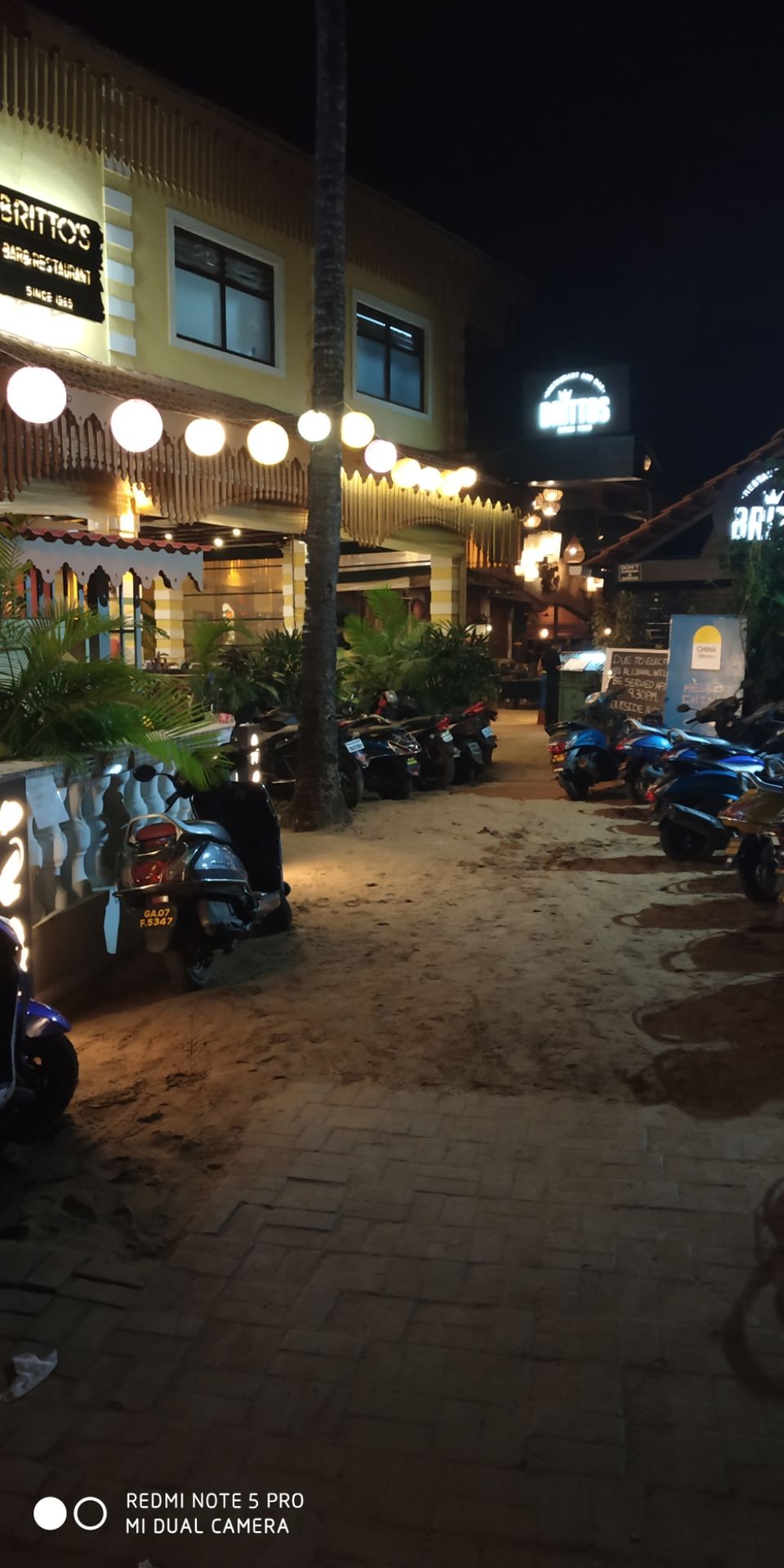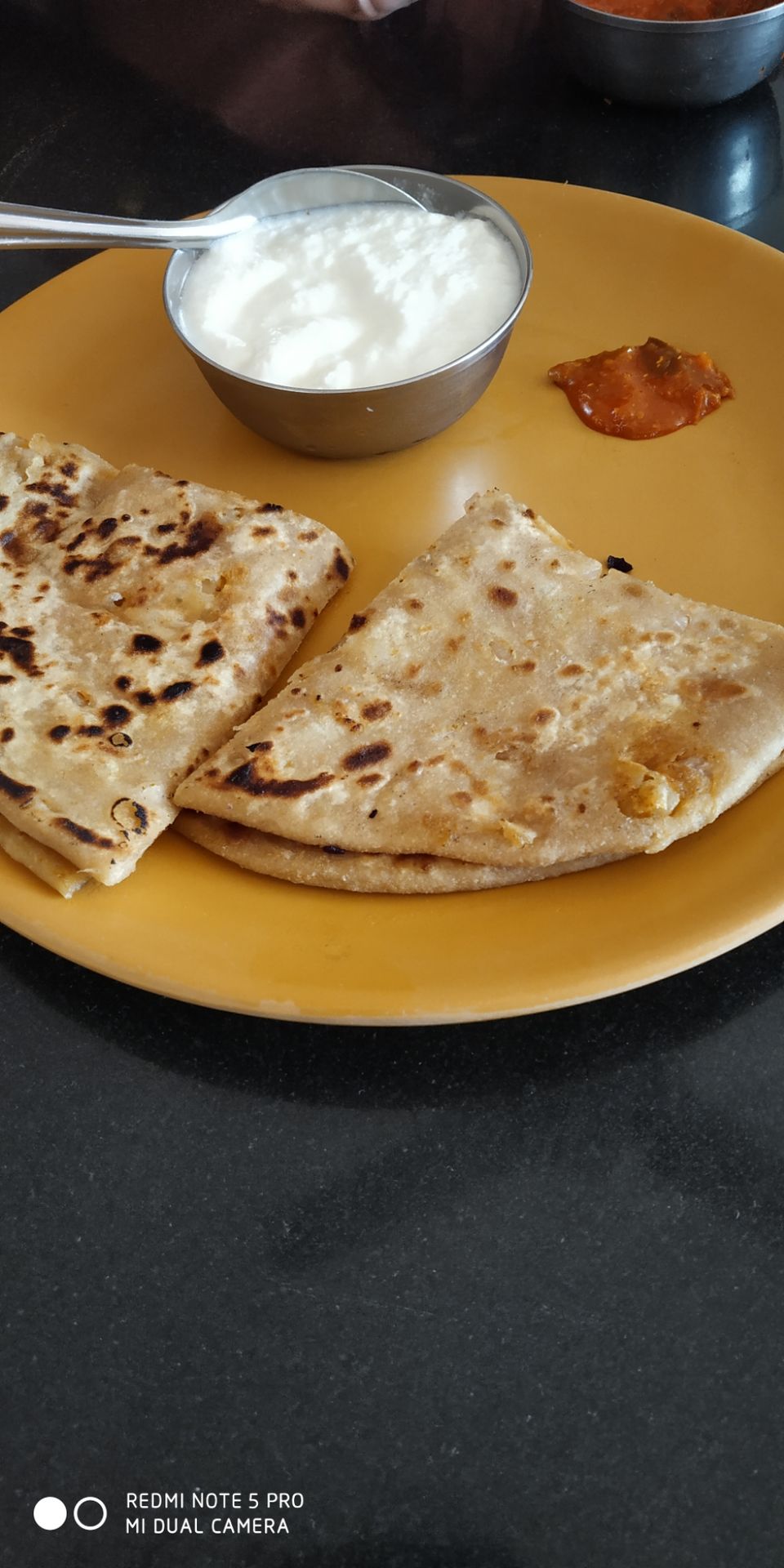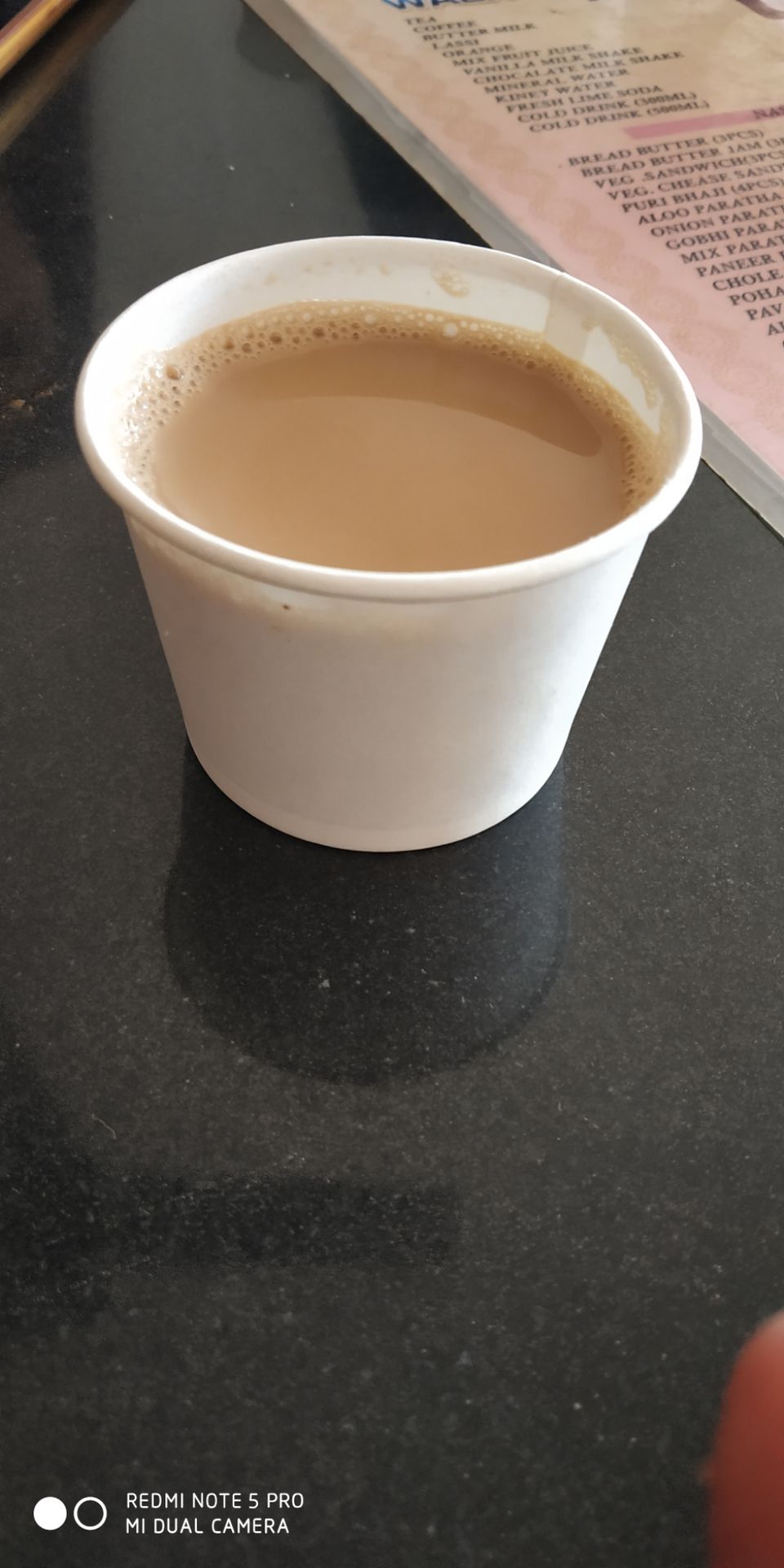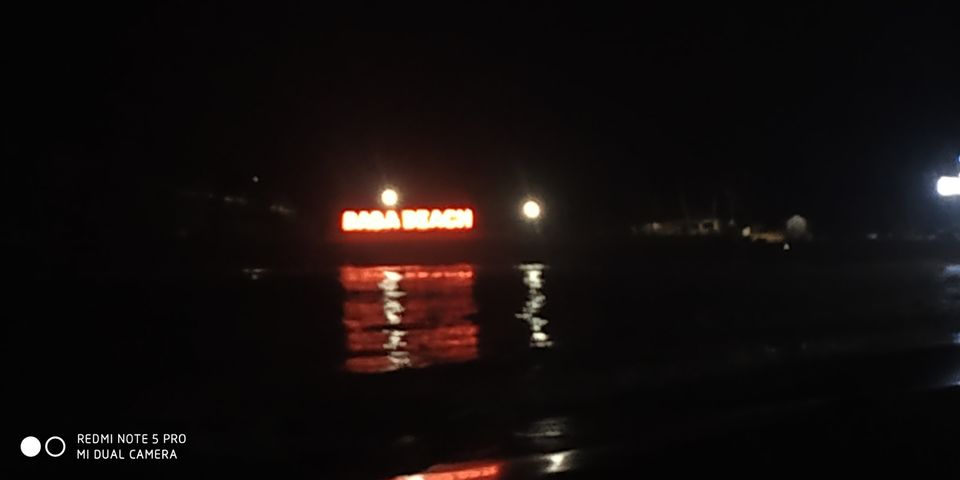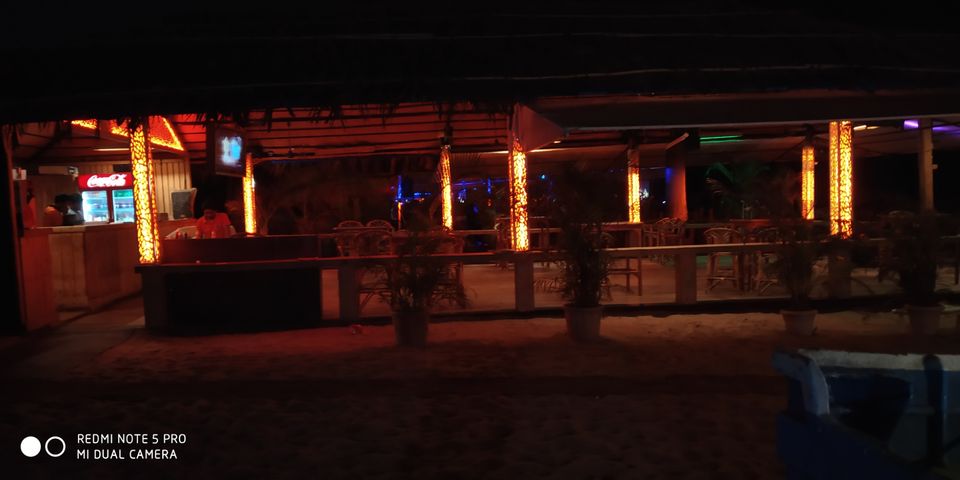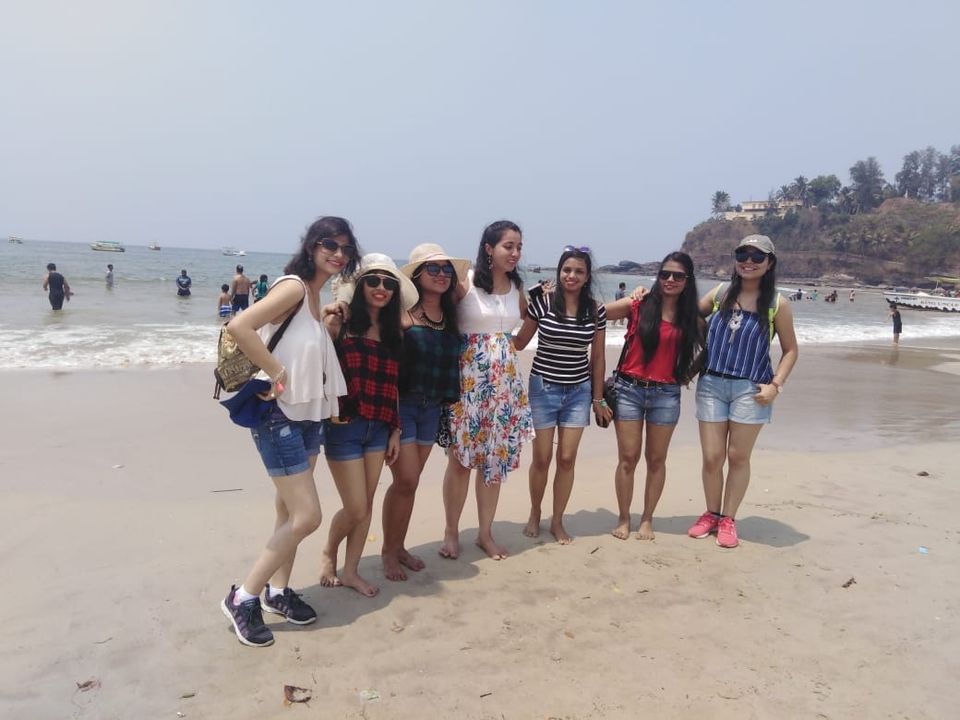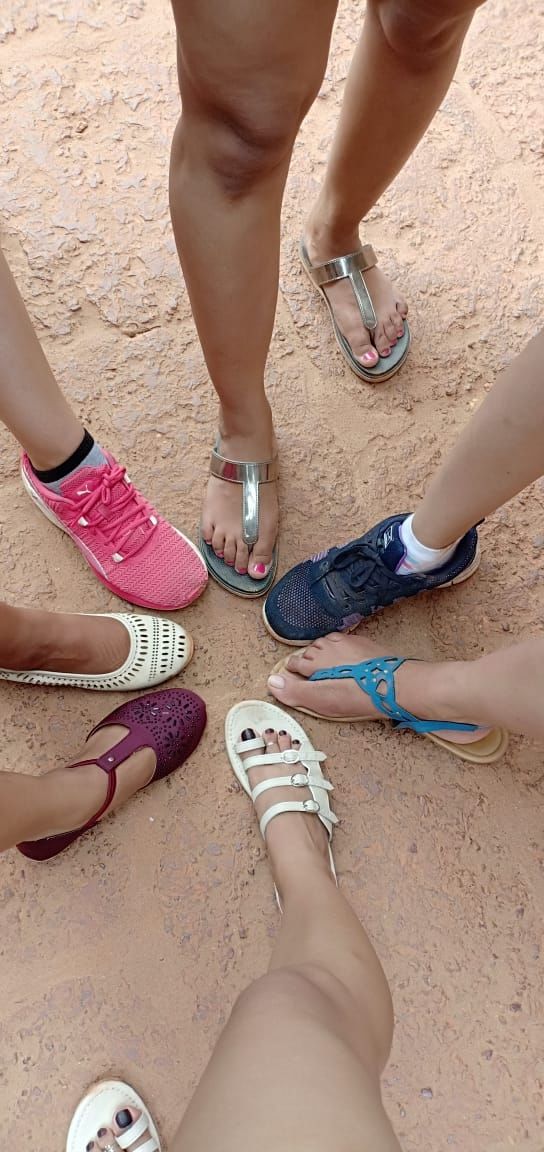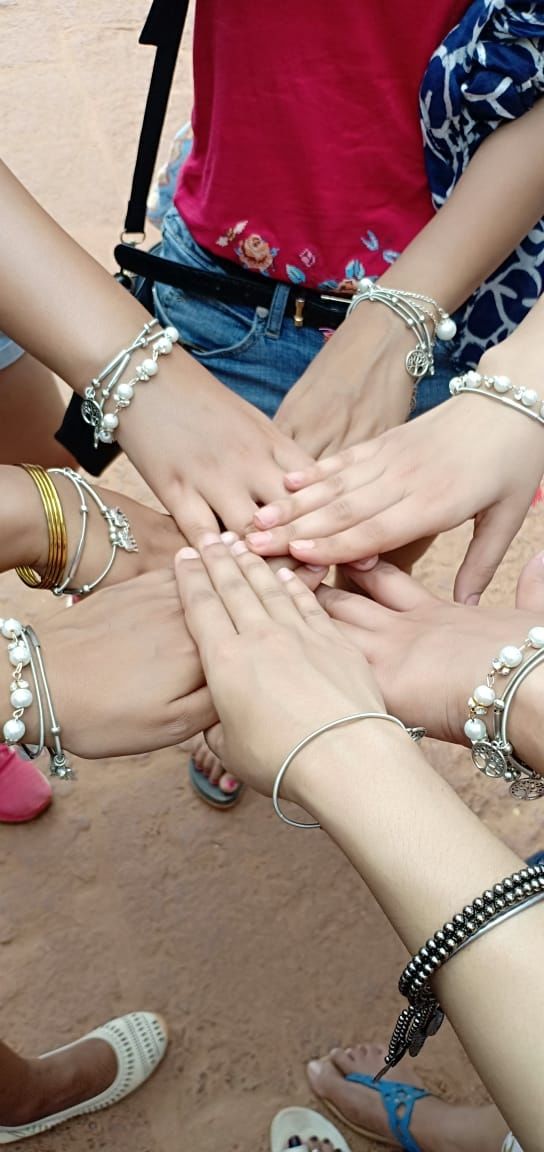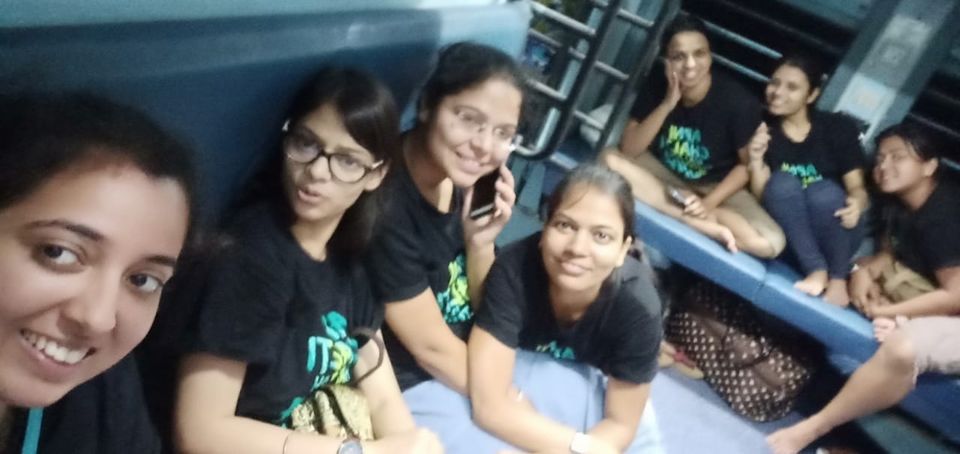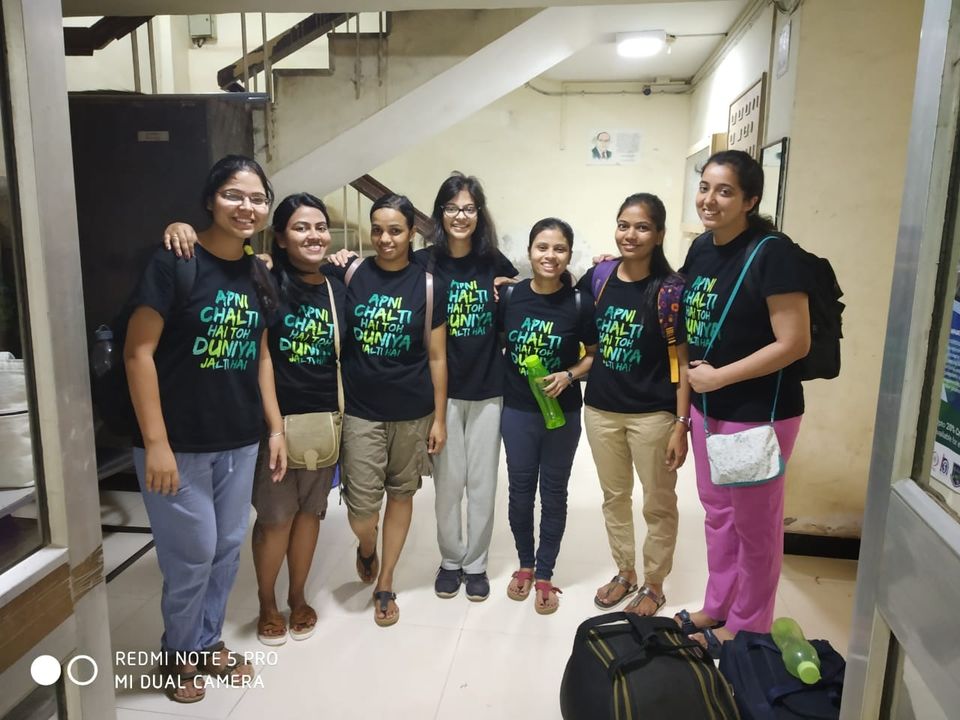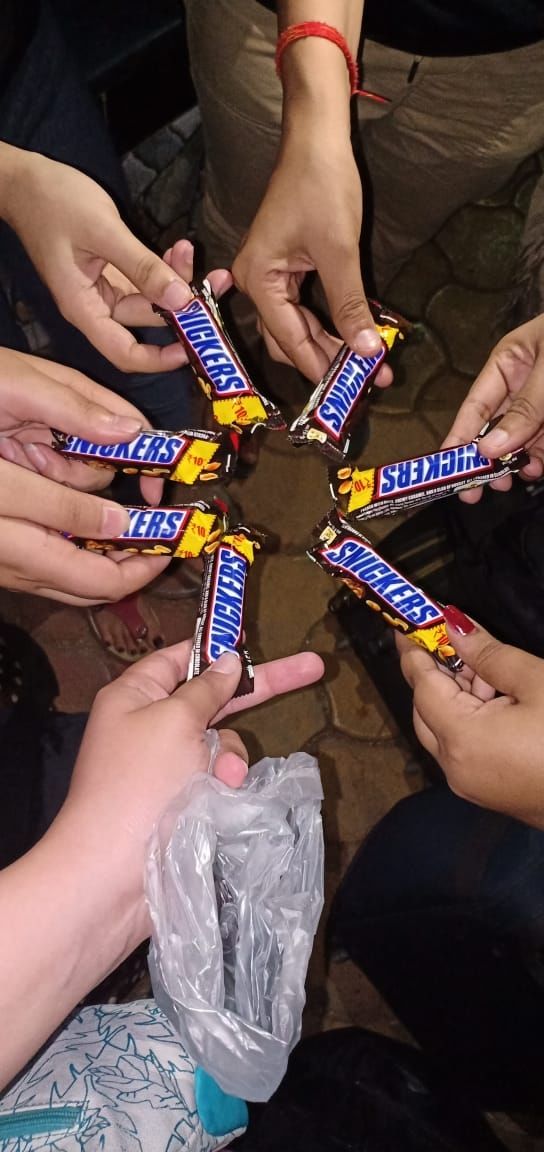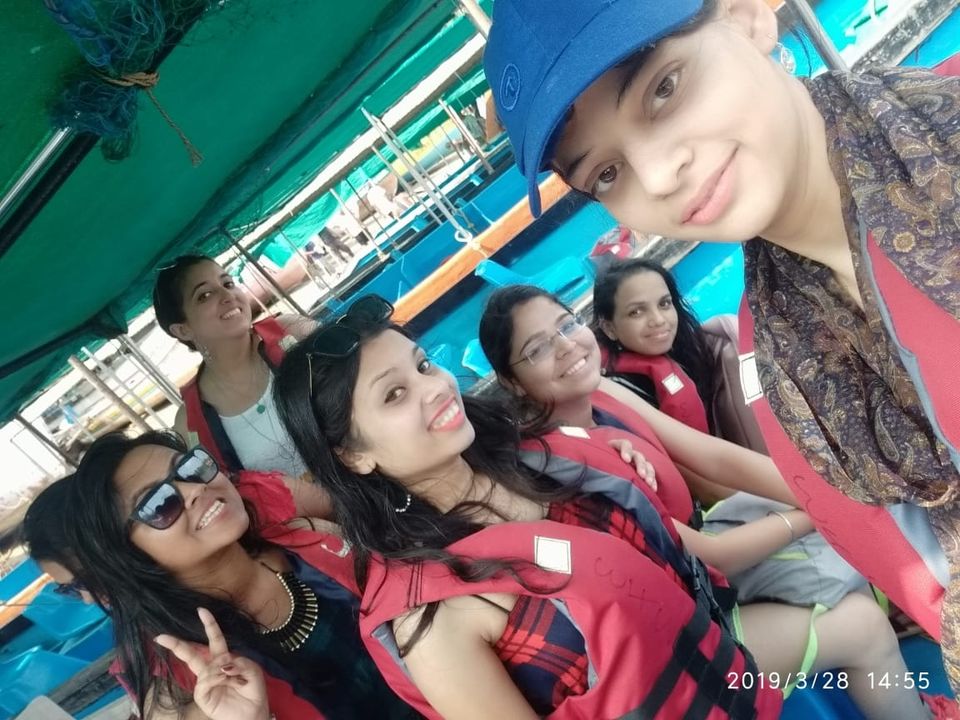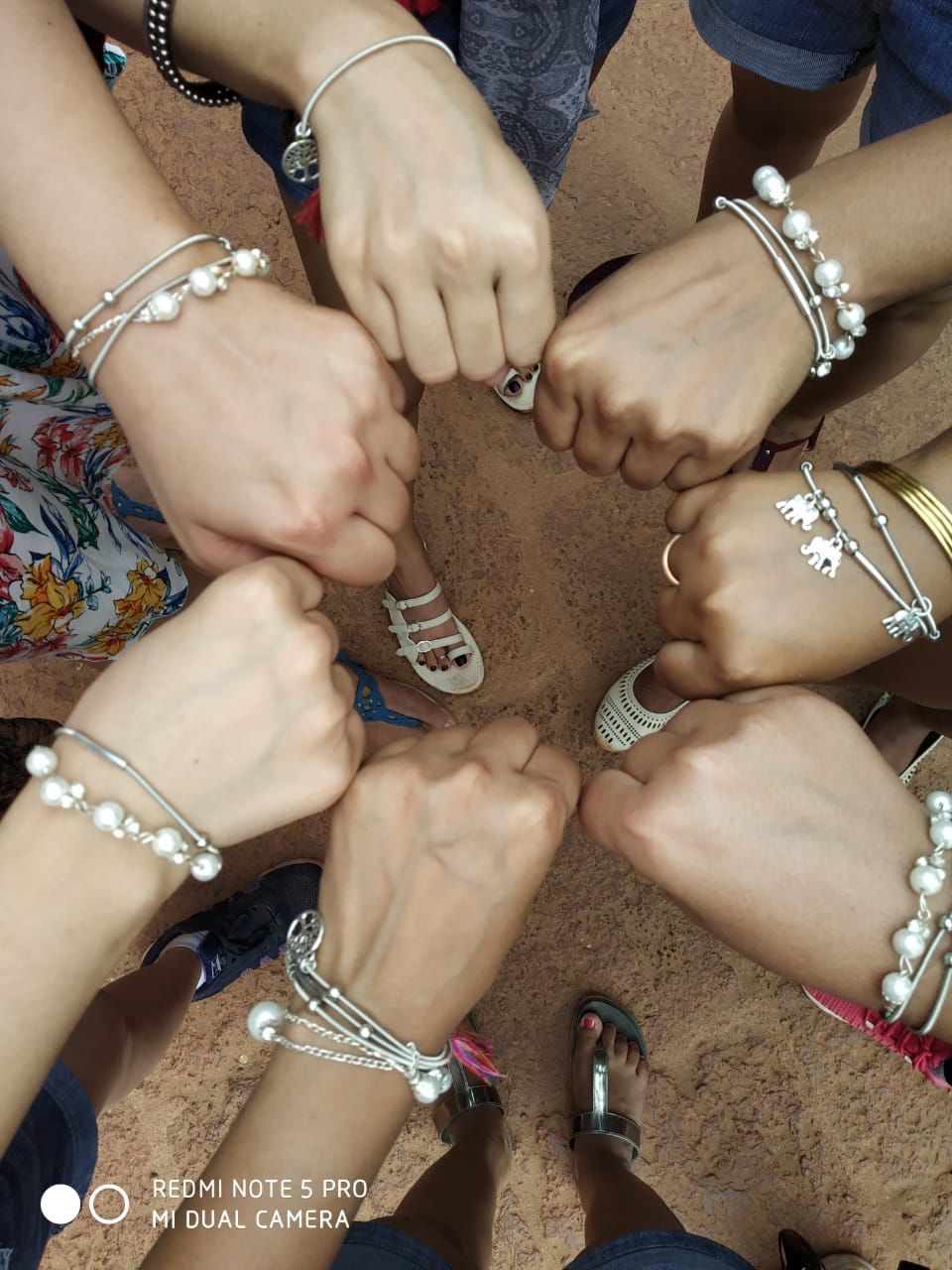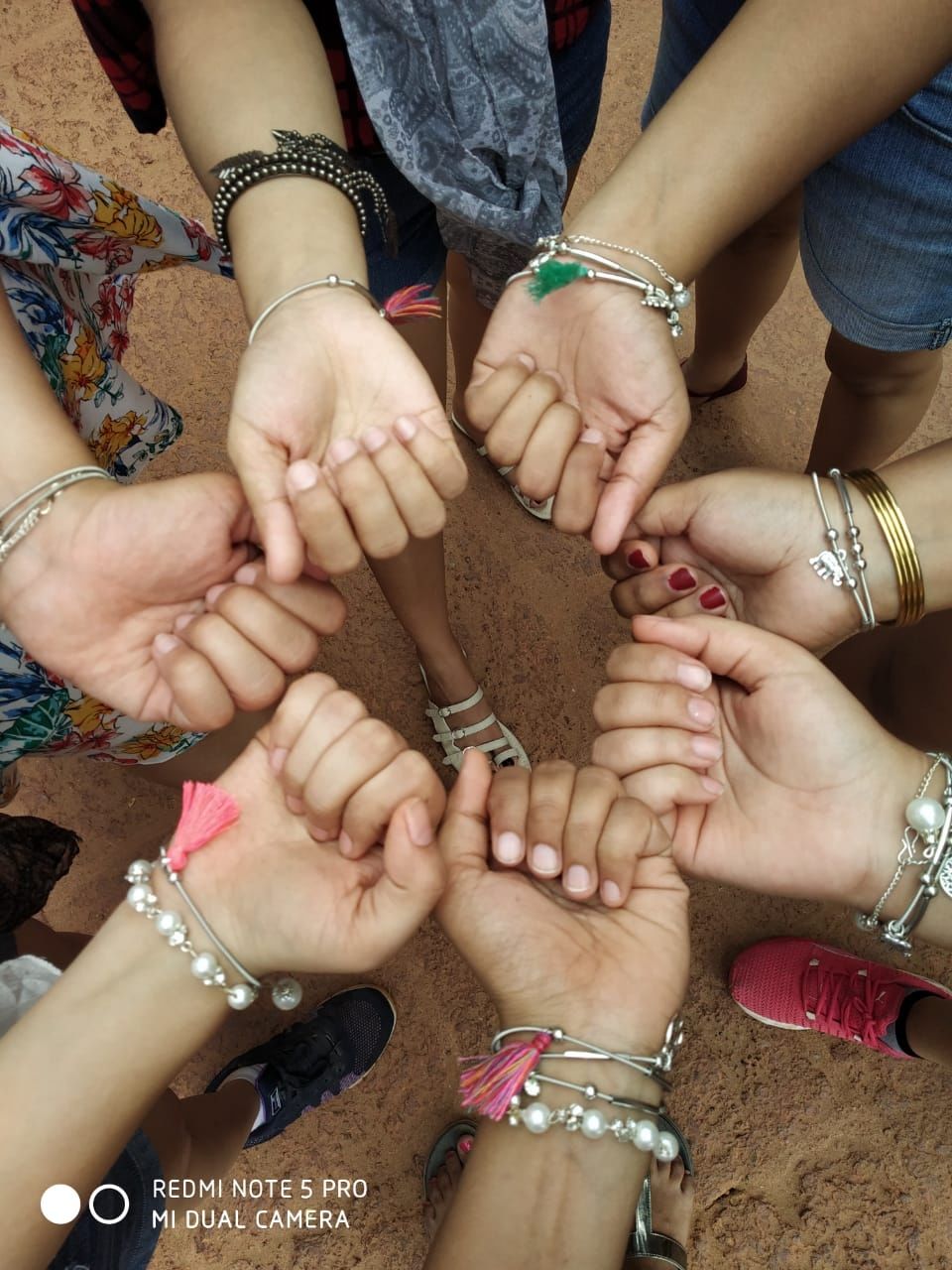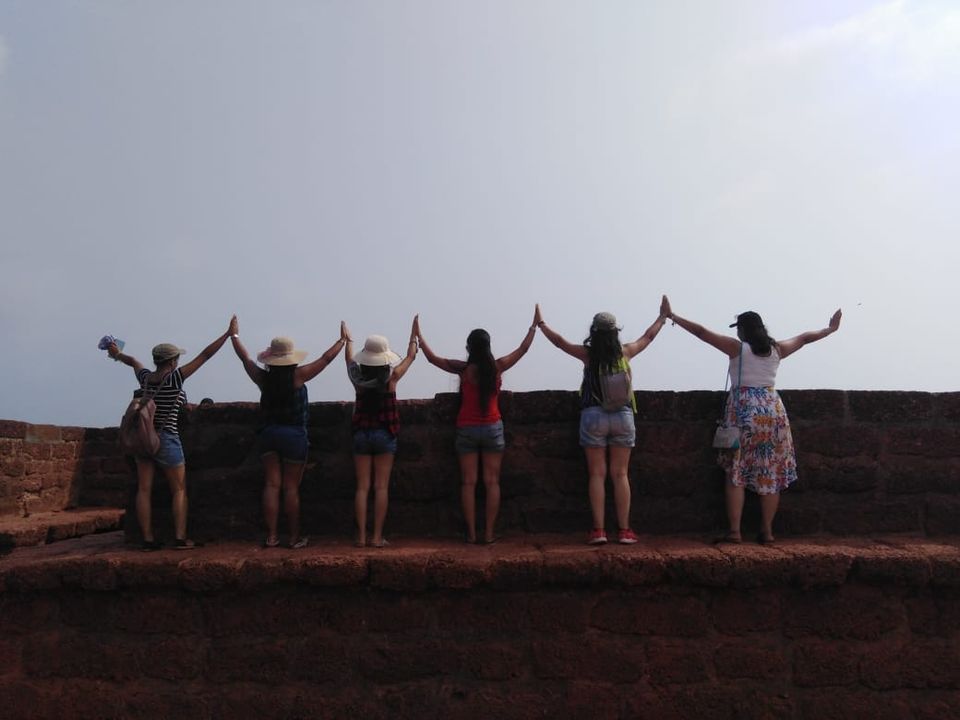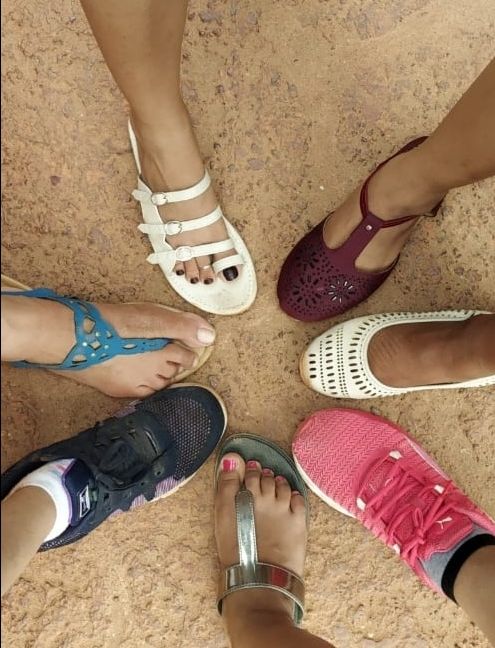 Day 2 stared with getting ready and leaving for Calangutte beach as we wanted to try Water sports( that is a must). We went Calangutte beach by bus itself and inquired for different options available for watersports. The water sports we tried were Paragliding, Bumper riding and banana riding. We got a pacakage deal which cost us 2000 for all these rides for 4 persons (other didn't wanted to try). The experience was quite refreshing and challenging. After that, we went to see the beauty of the oldest church of Goa, i.e., Bassilica of Bom Jesus. The church was really magnificent and beautiful. It was amazingly peaceful. We sat there for sometime and then went for the next destination, i.e., THE CRUISE!!!! We went to Panjim through bus and booked tickets for our cruise. Unfortunately we missed the Best Cruise 'Paradise' which was 5.30 pm and we reached at 6 pm so we were left with no choice other than 'Boat De Cruise'. We sat on the cruise and enjoyed the beauty in and around the cruise. They welcomed us with some traditional dance forms of Goa and then letting the stage for us to dance. We danced our hearts out at the cruise. It was over in an hour and we took the bus from Panjim bus station to Calangutte. We reached Baga and decided to have our dinner at Sea shacks as it looked lovely and one must try it in Goa. We went to a beach side restaurant called Baga Paralla and ordered food. They offered some really good sea food and vegetarian food as well. The cost was 2500/- which was divided amongst 7 easily. We were exhausted, had our dinner sitting at the shore, enjoying the cool breezes and had a great time. We went back to the hotel, rested for sometime and them came walked back to Baga at midnight just to have some pleasant time at the silent beach with my girlies. With this note, Day 2 ended.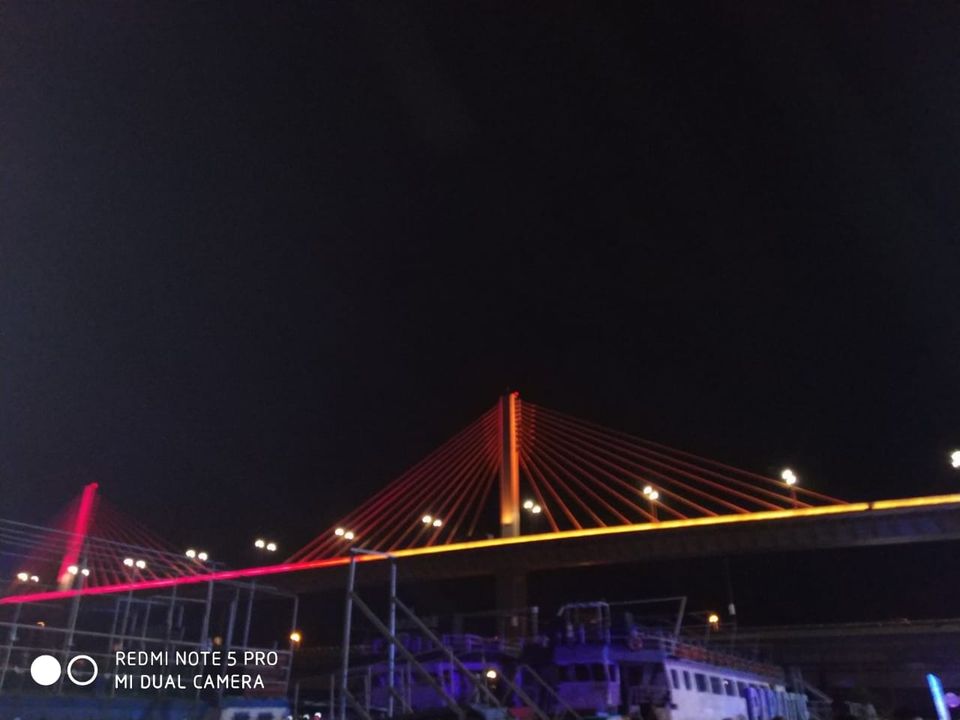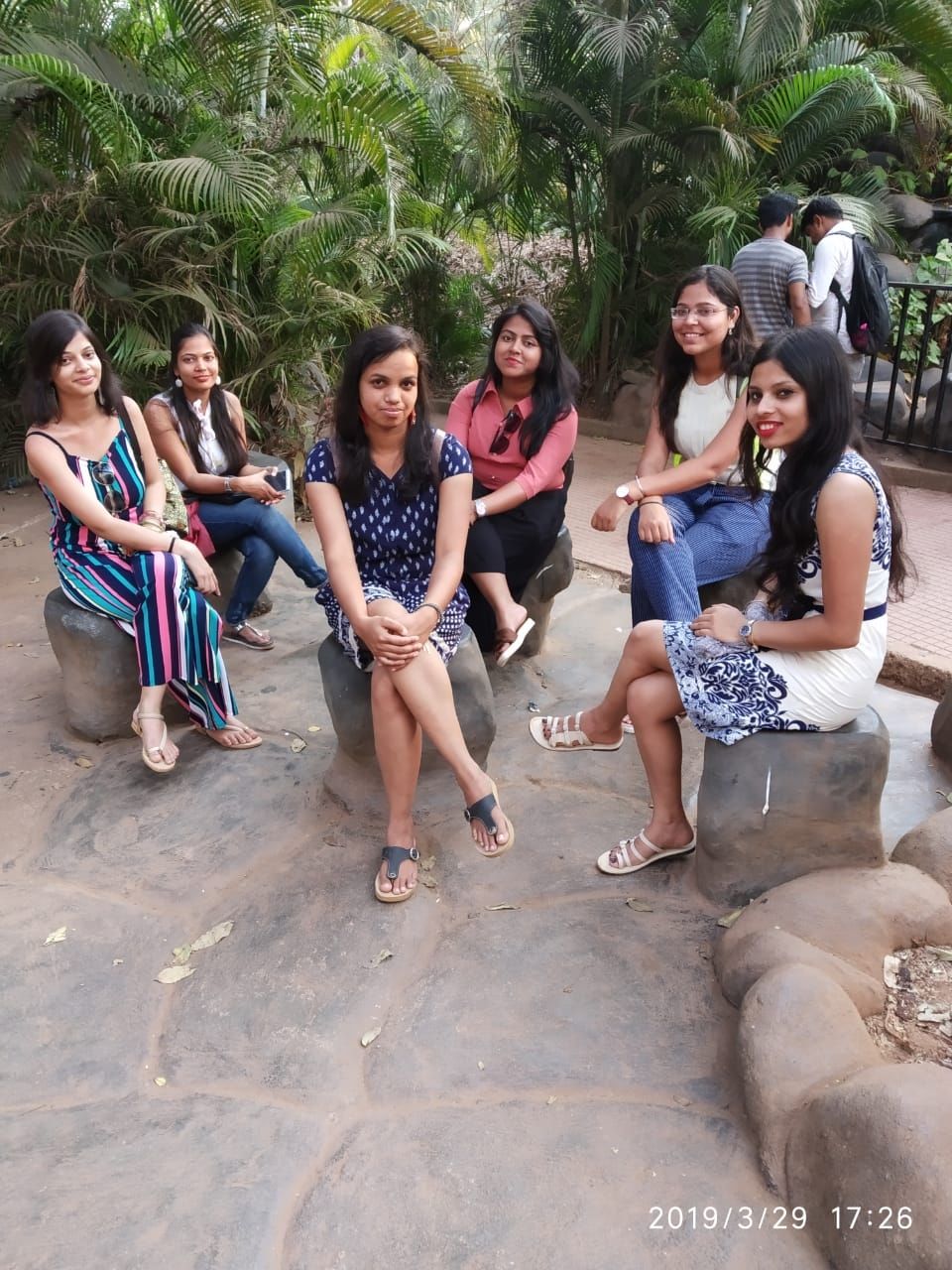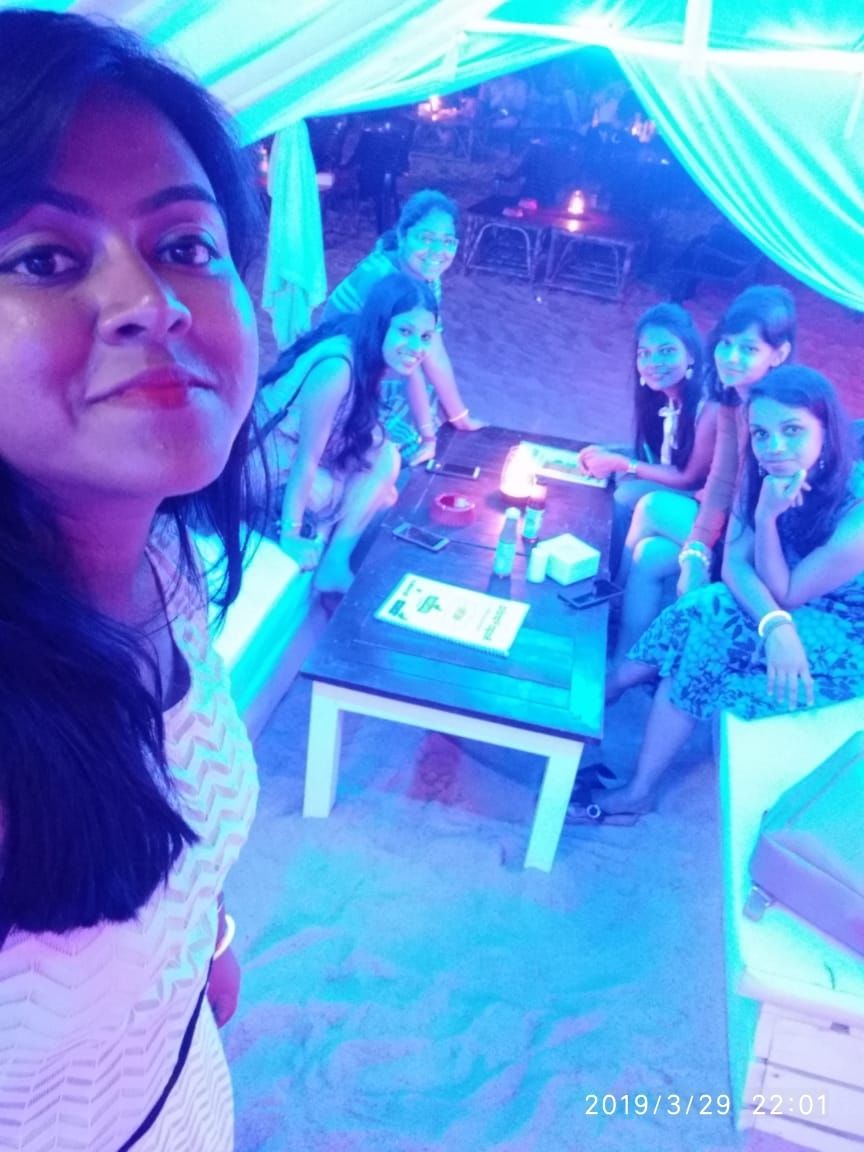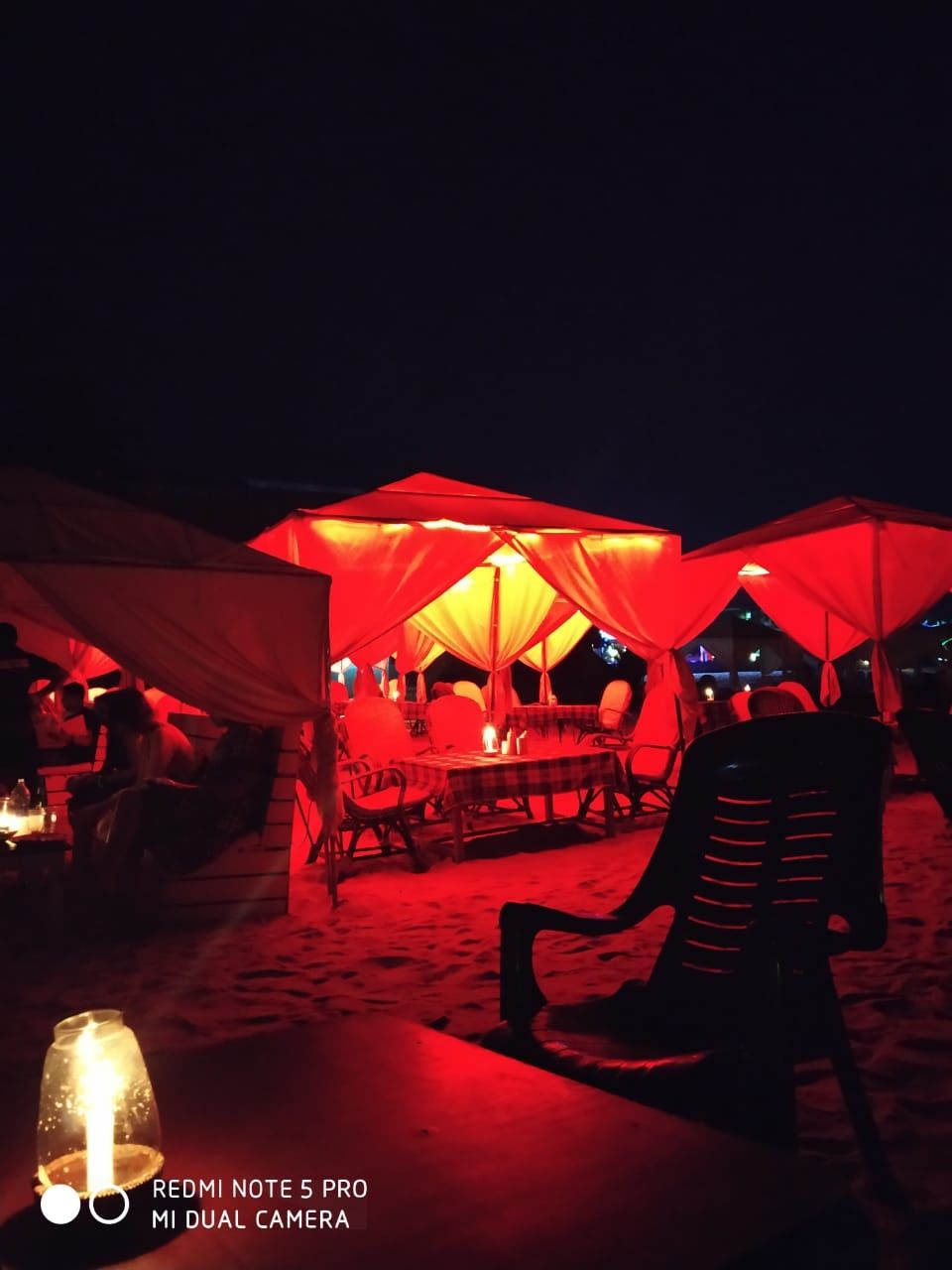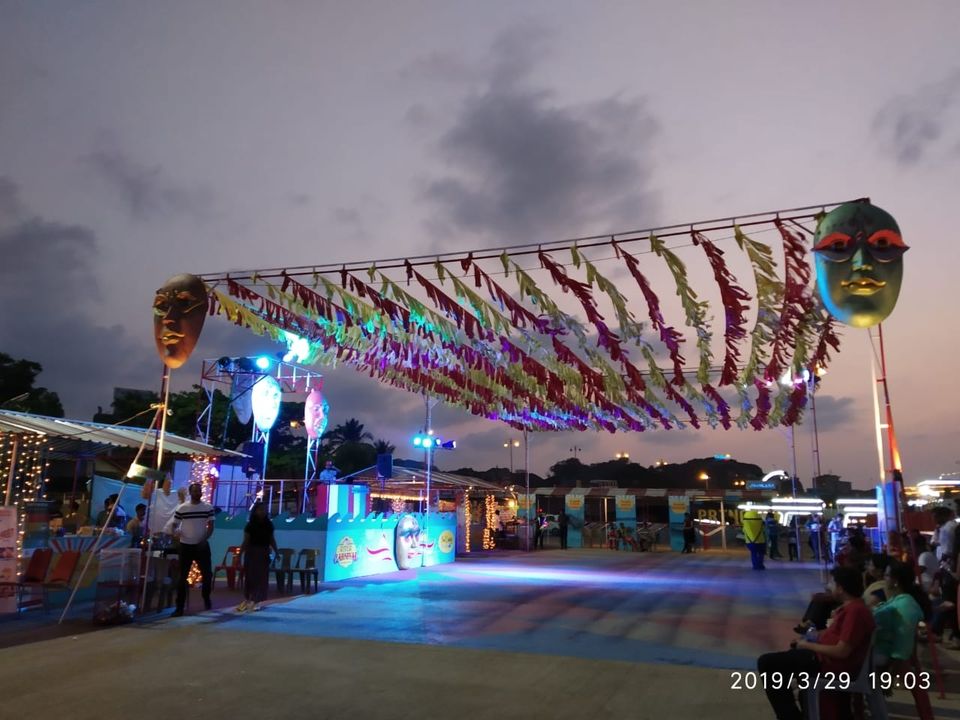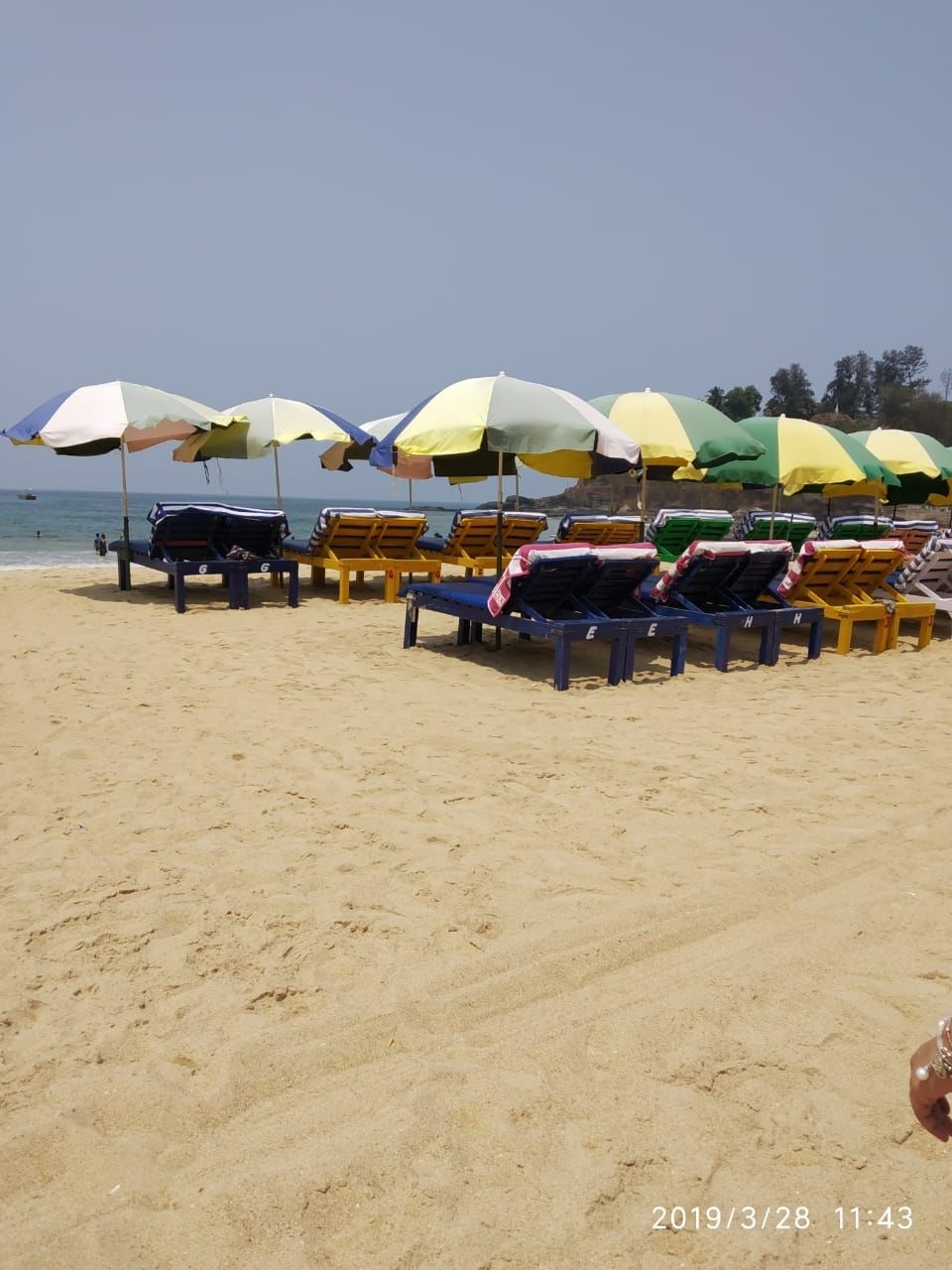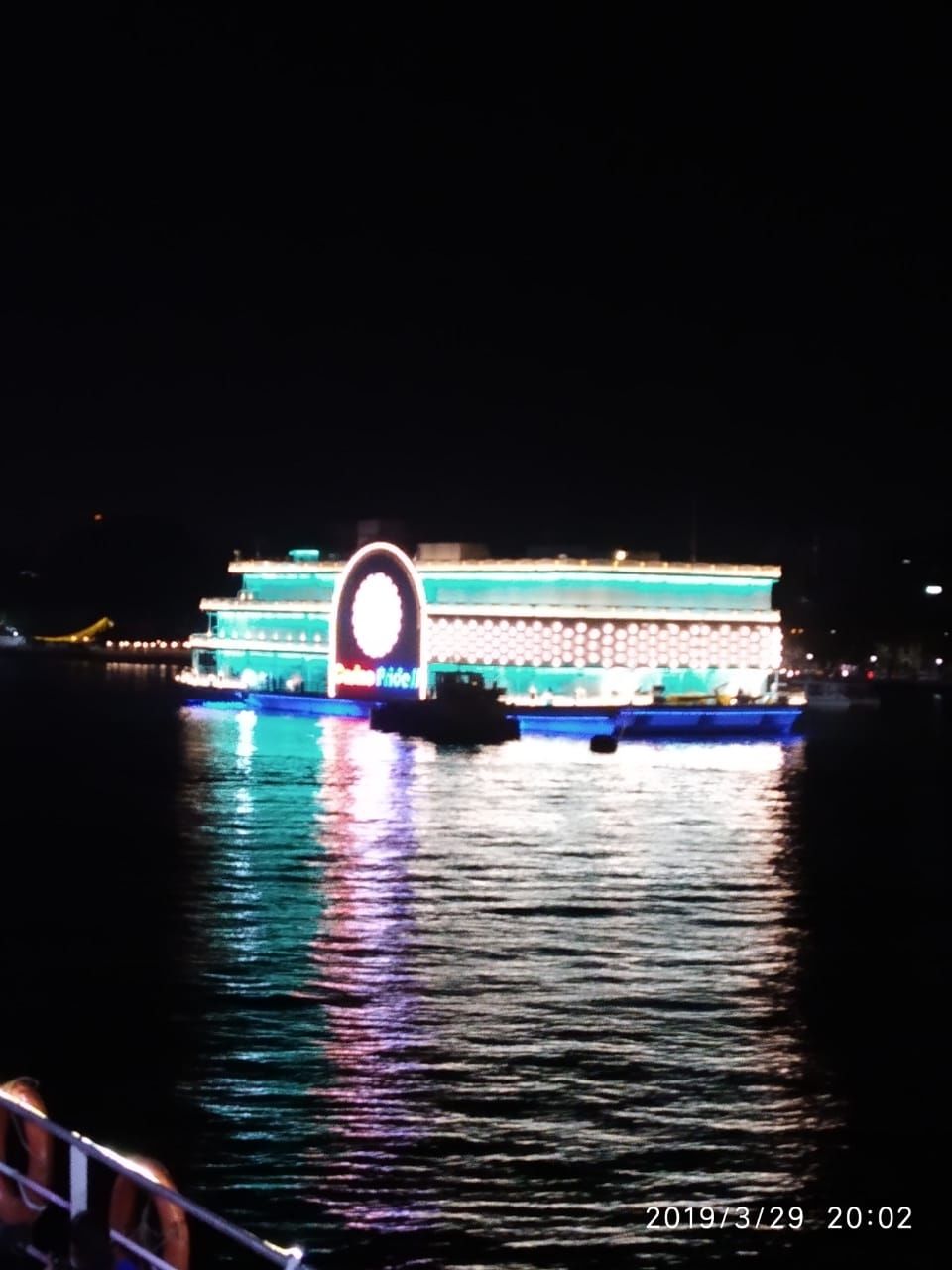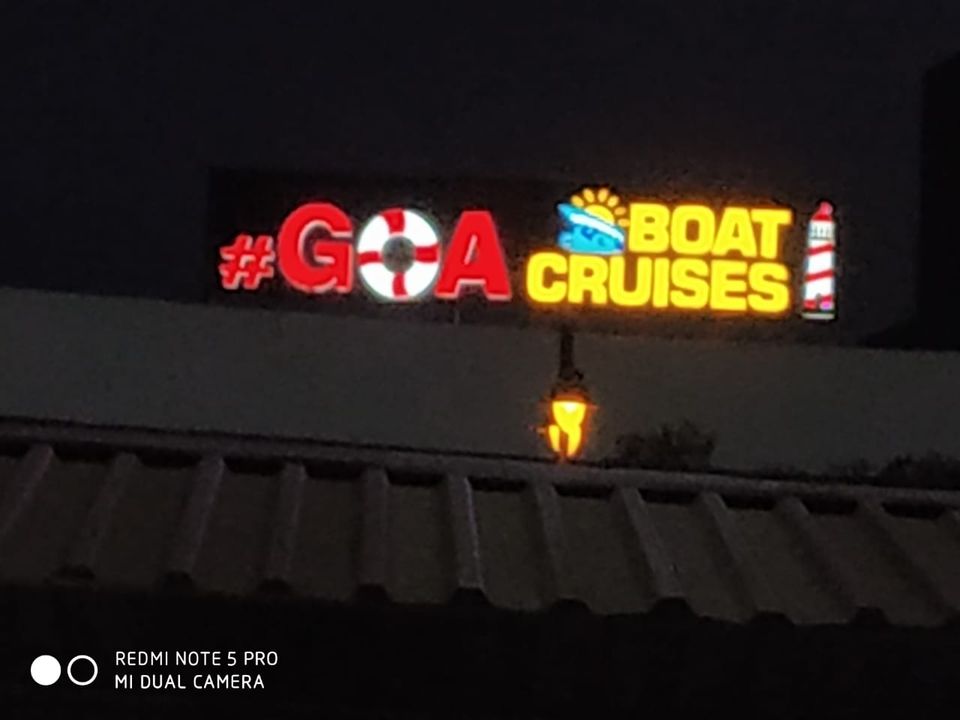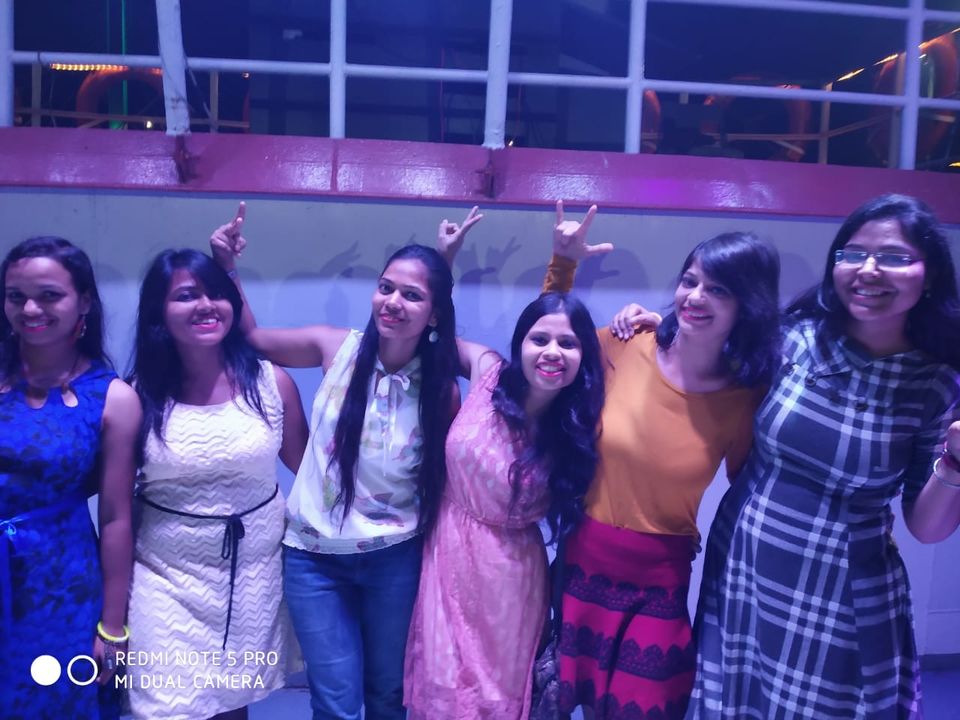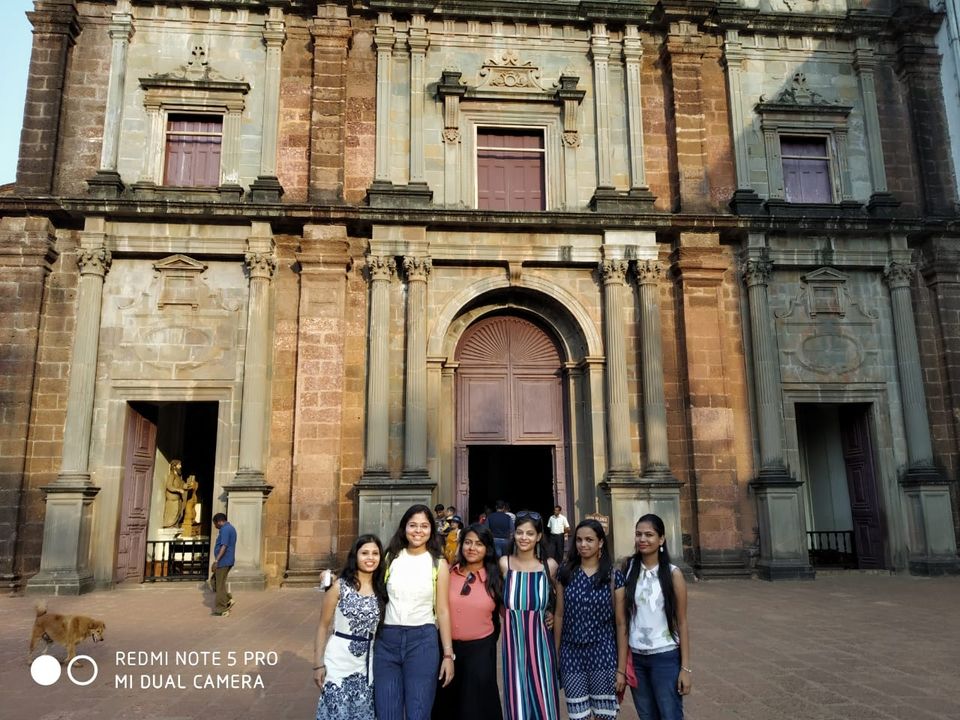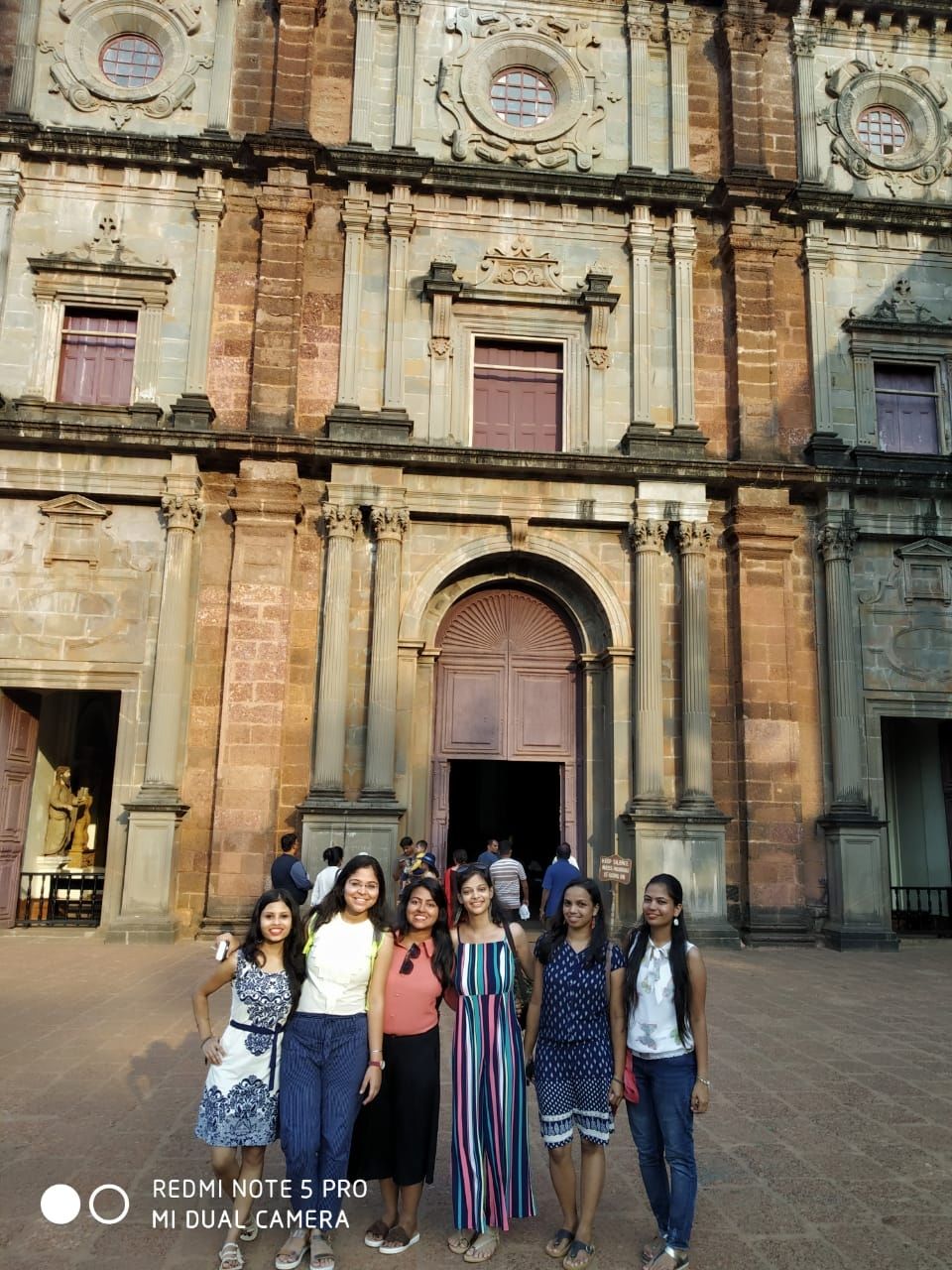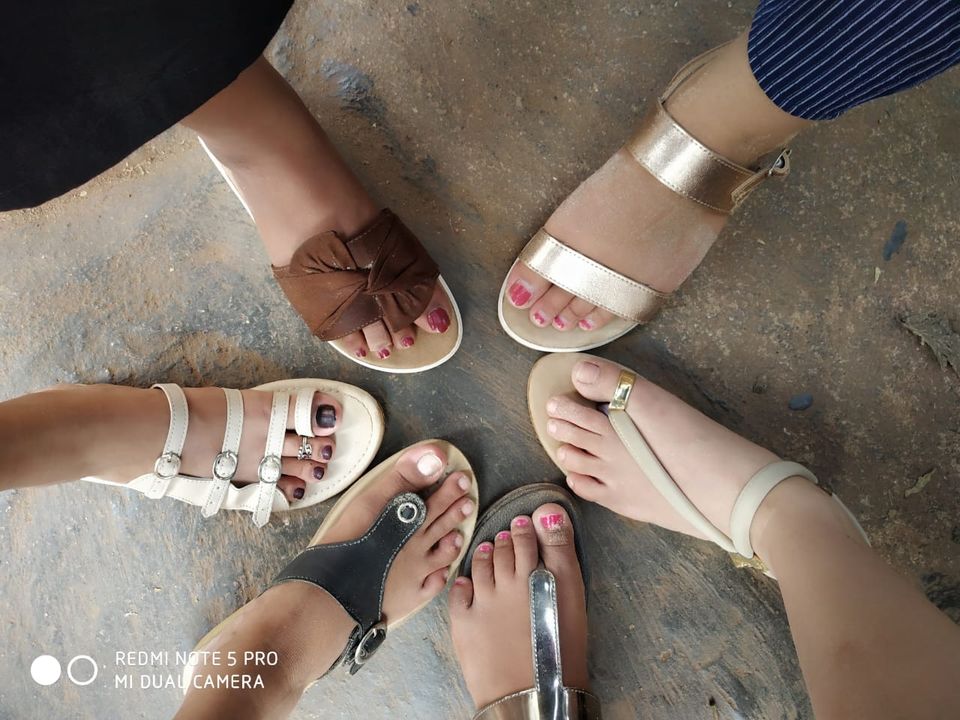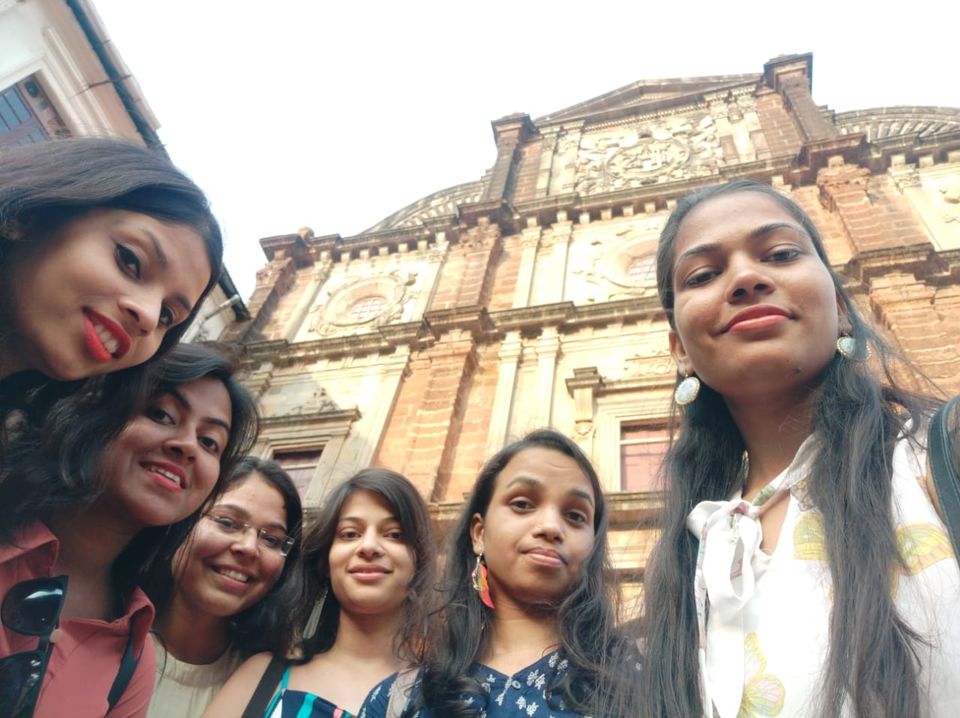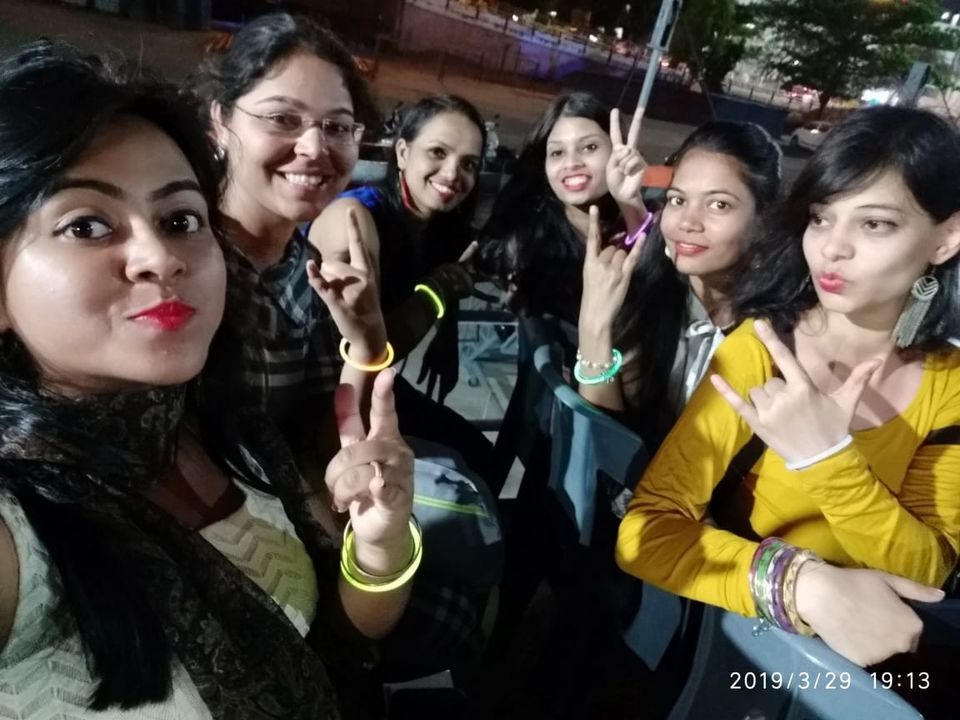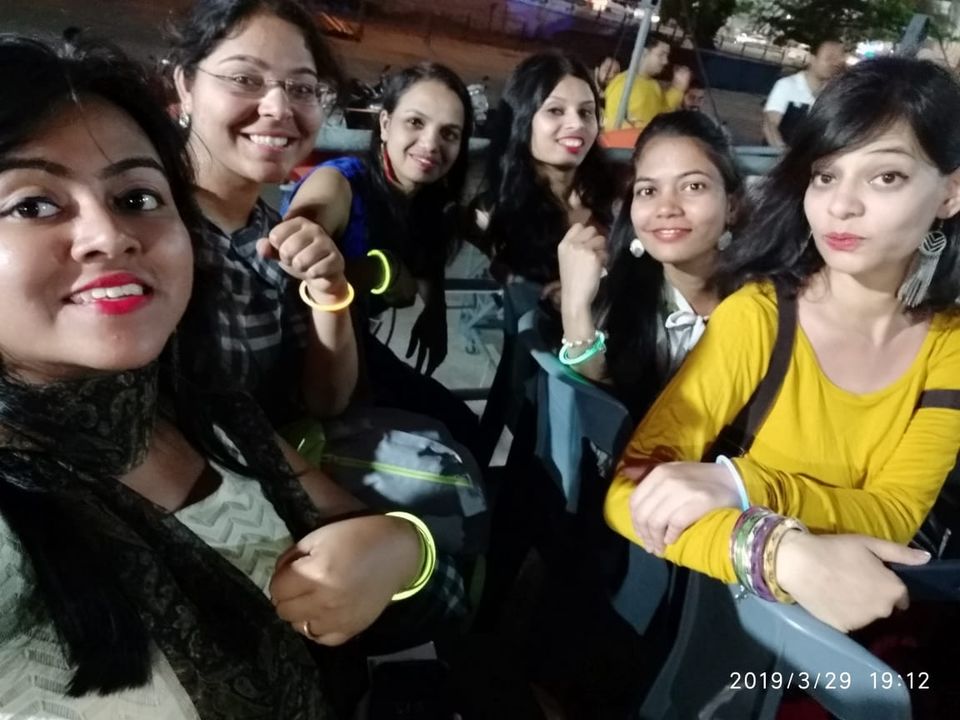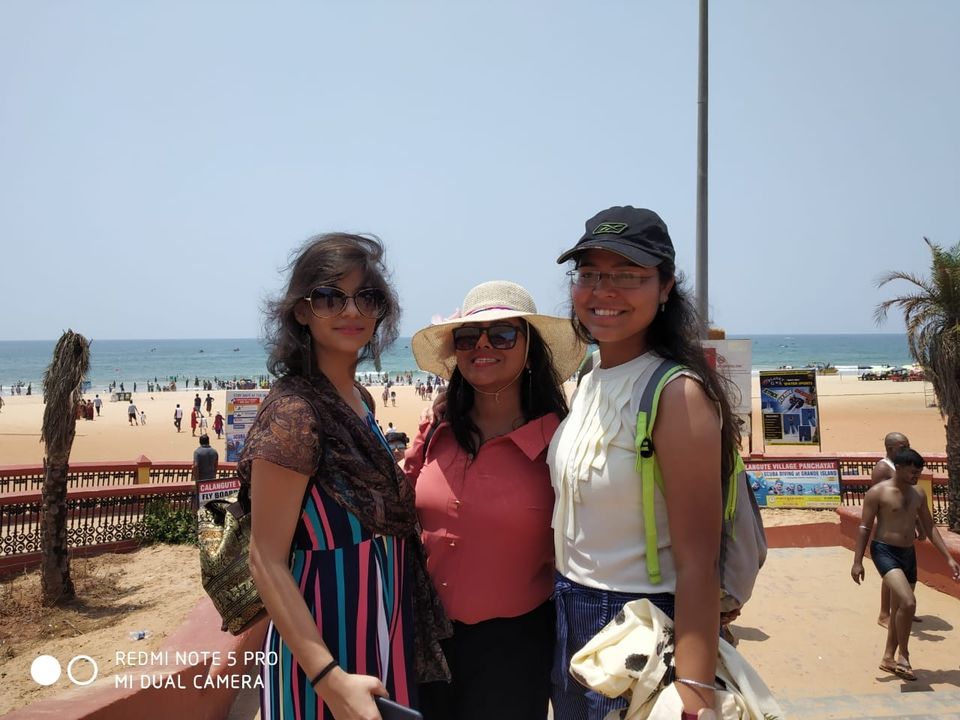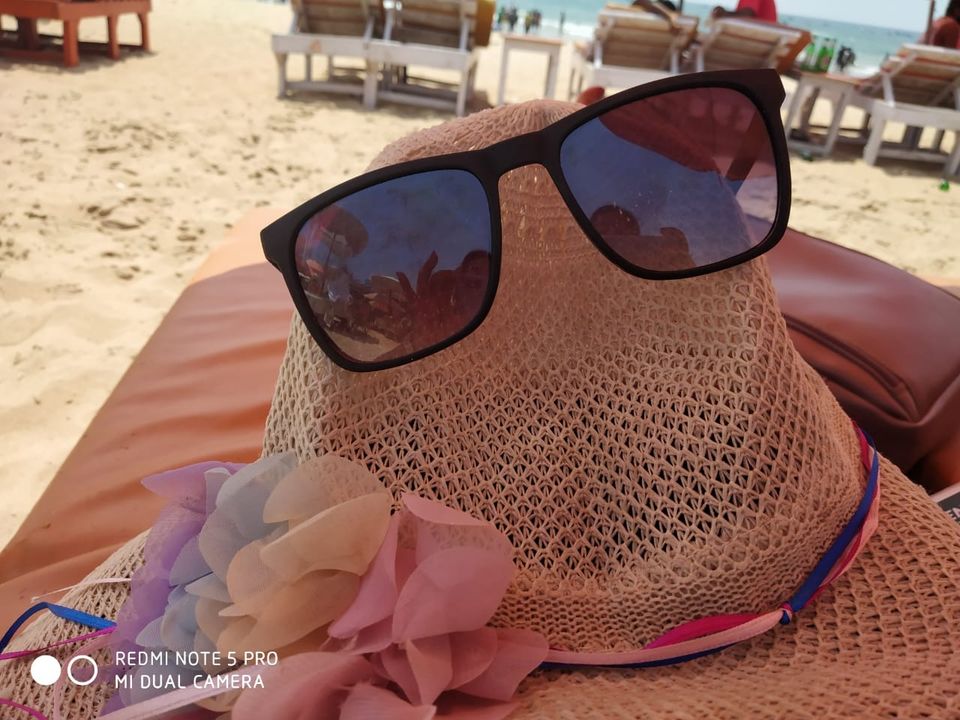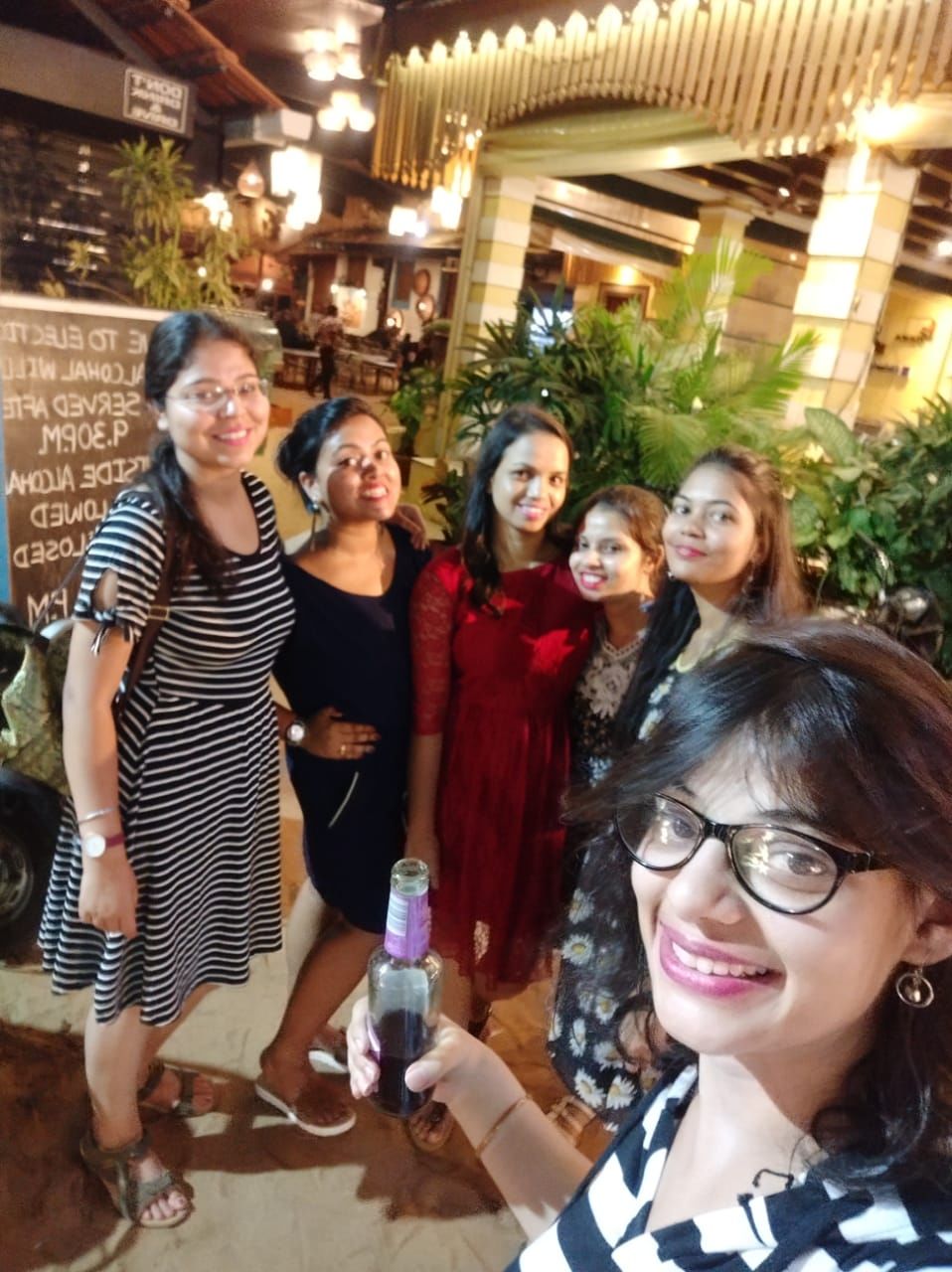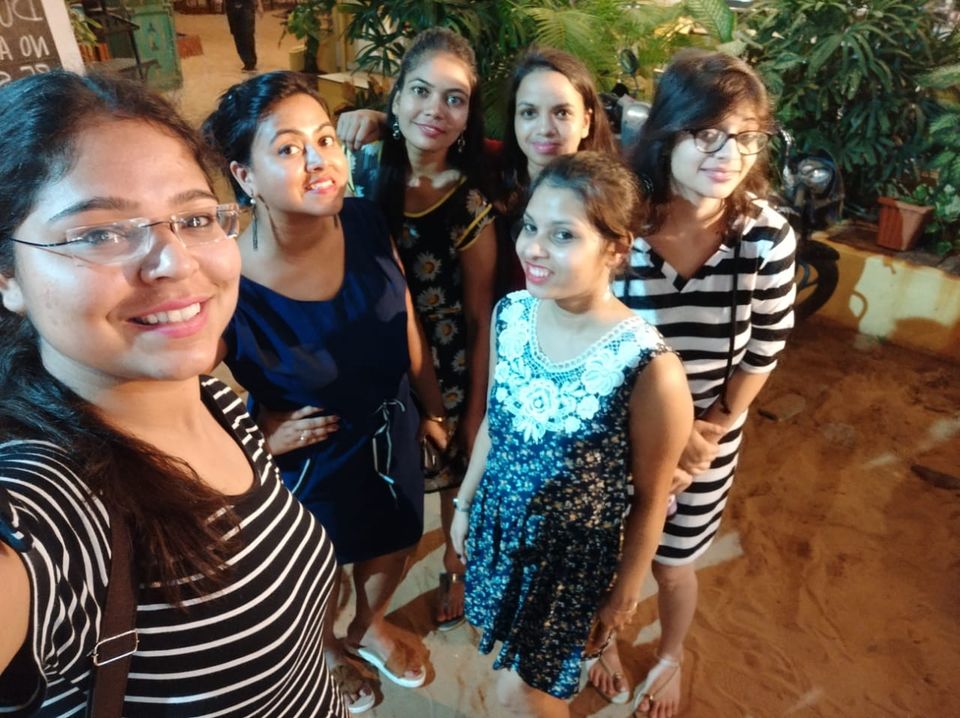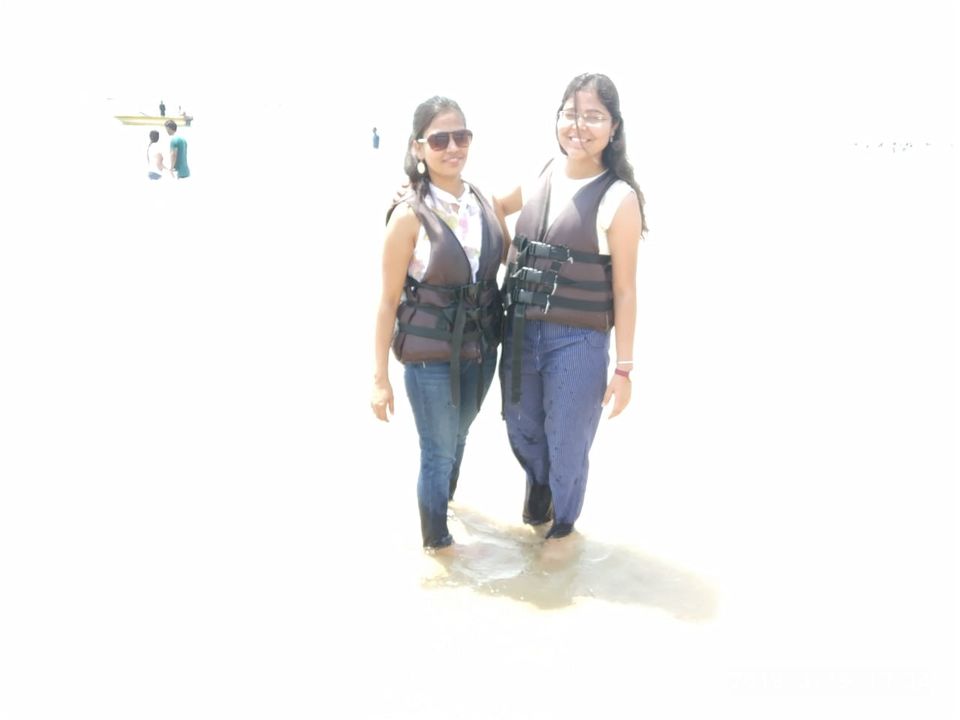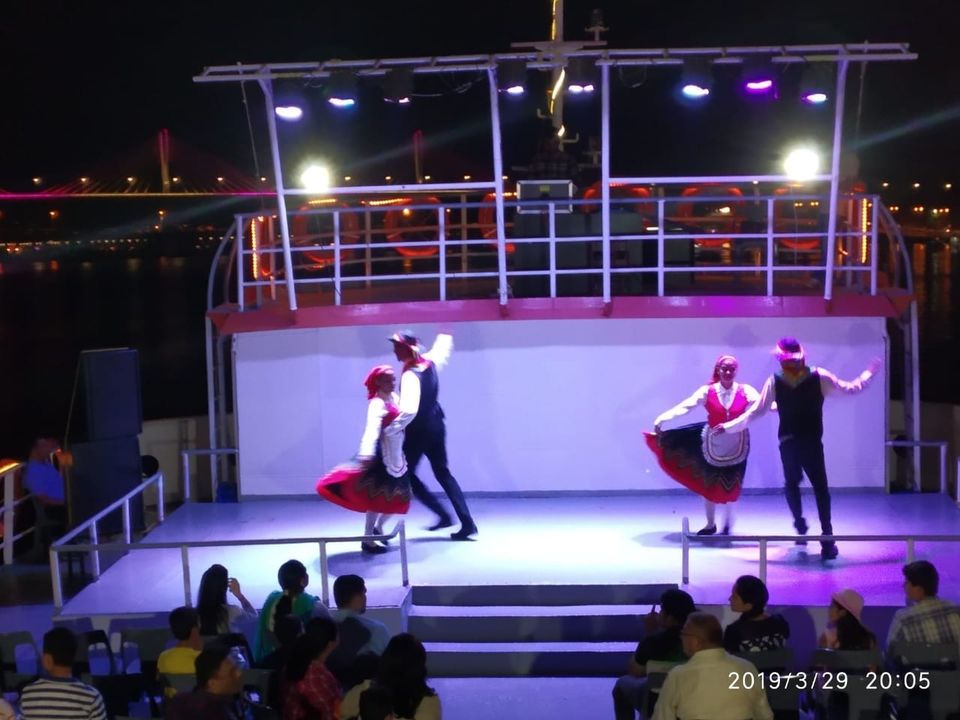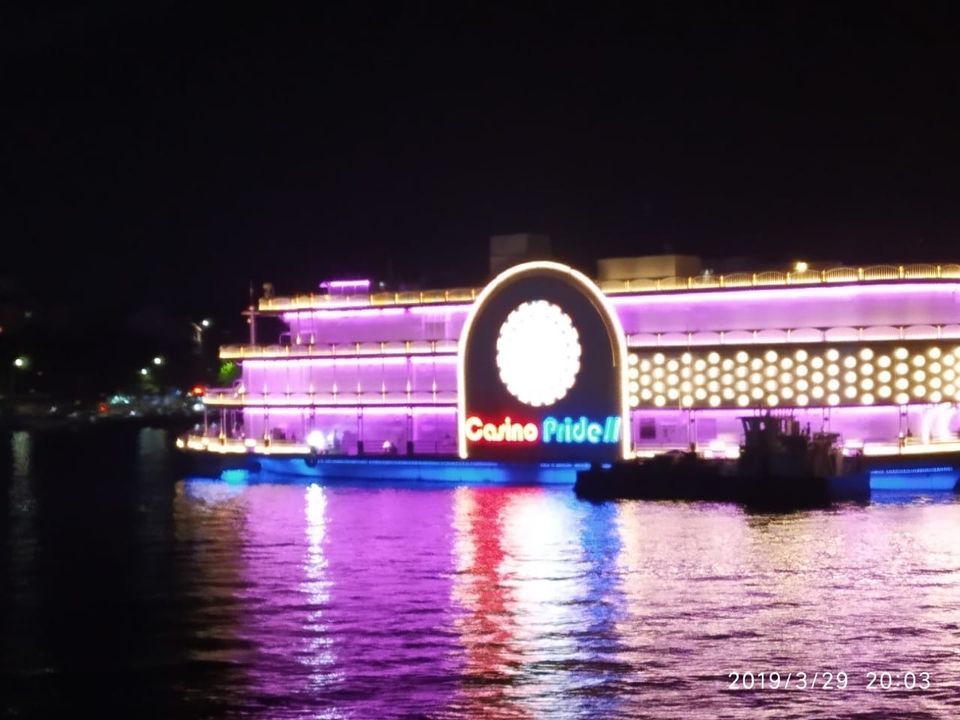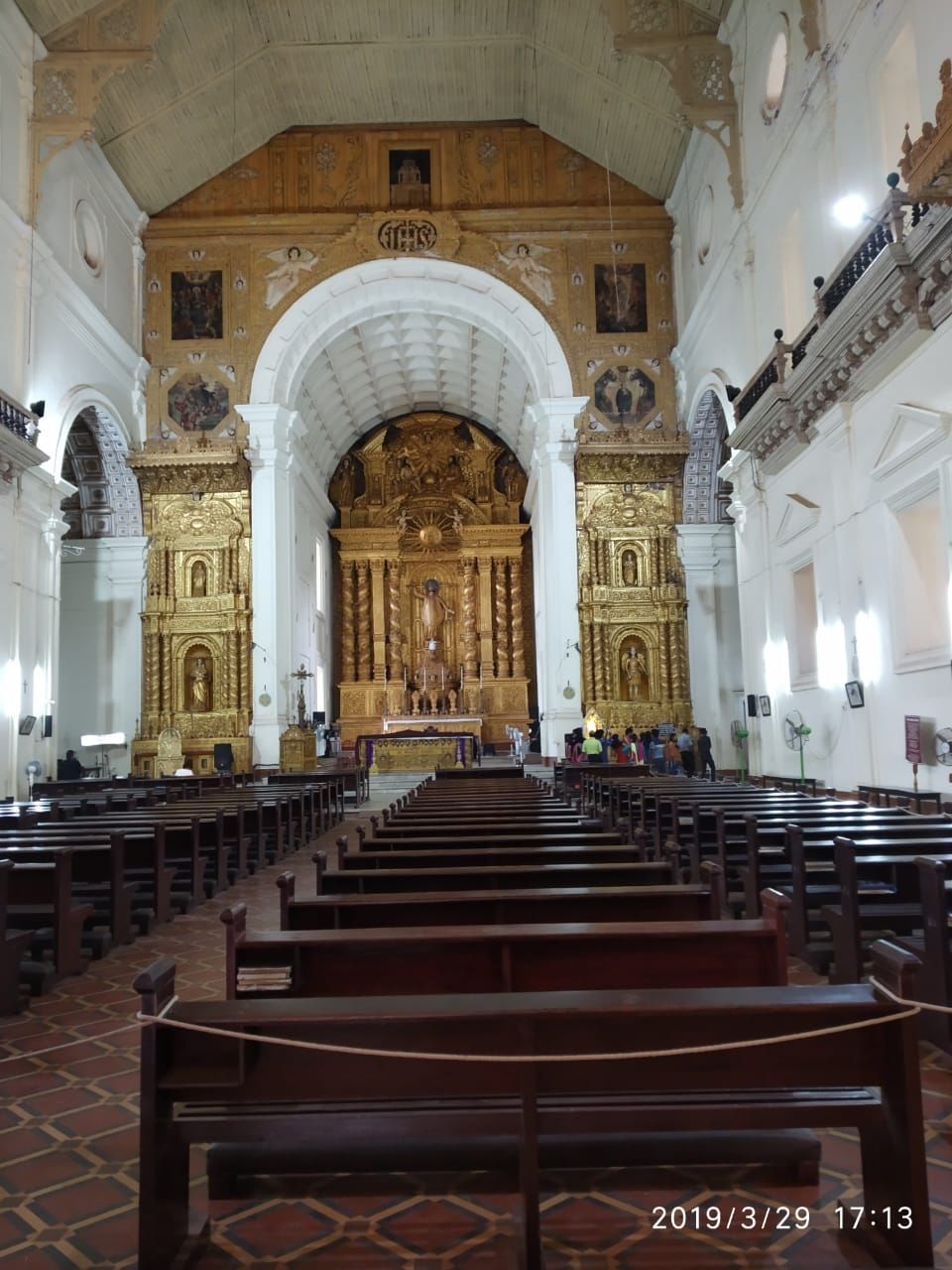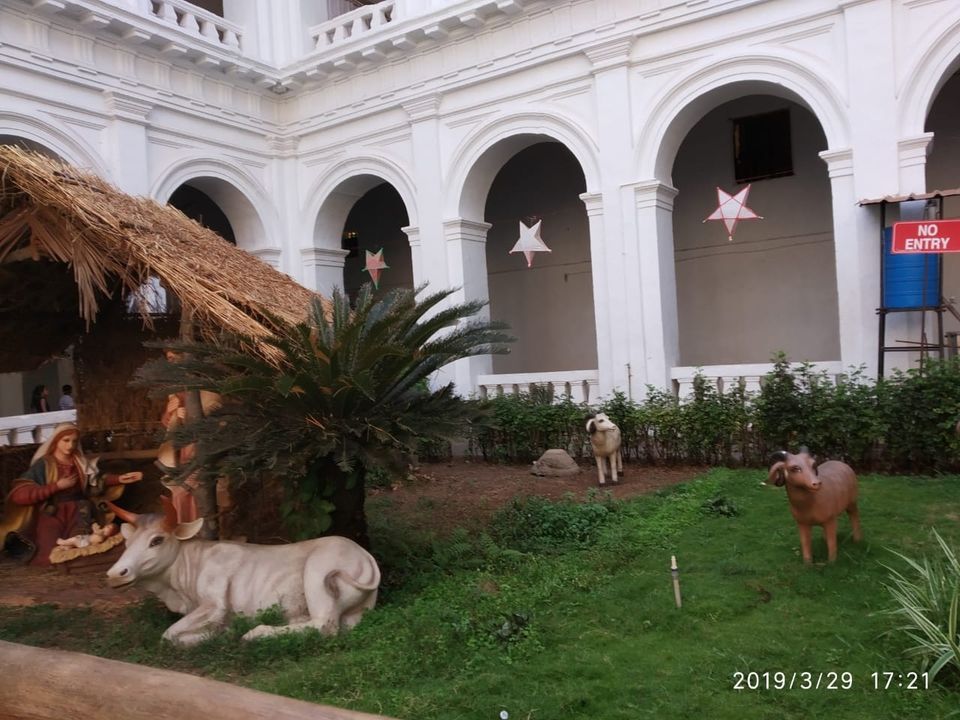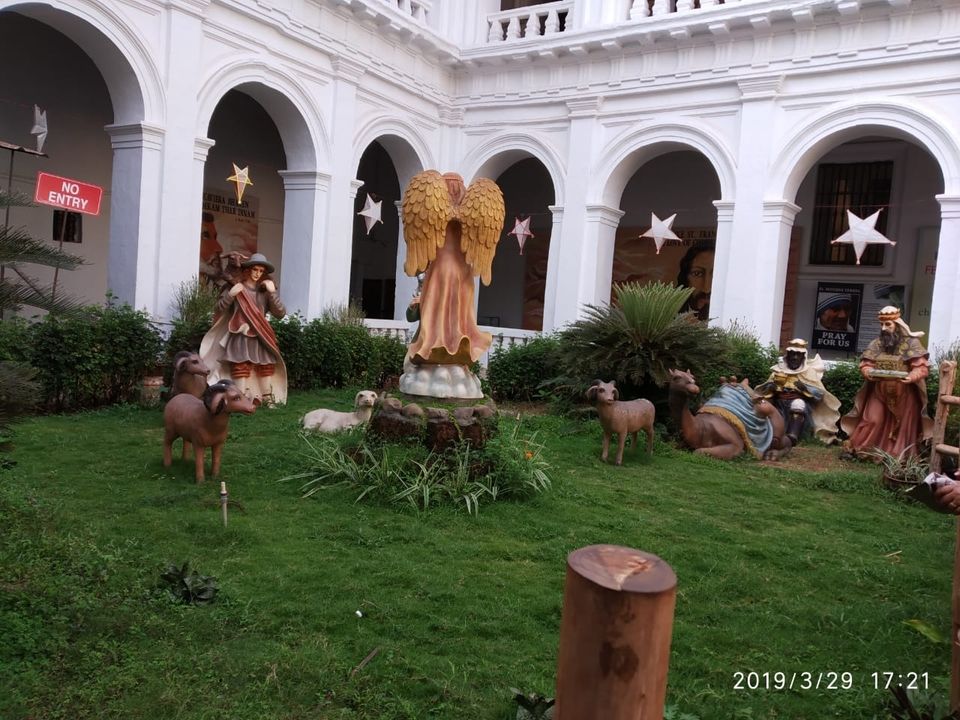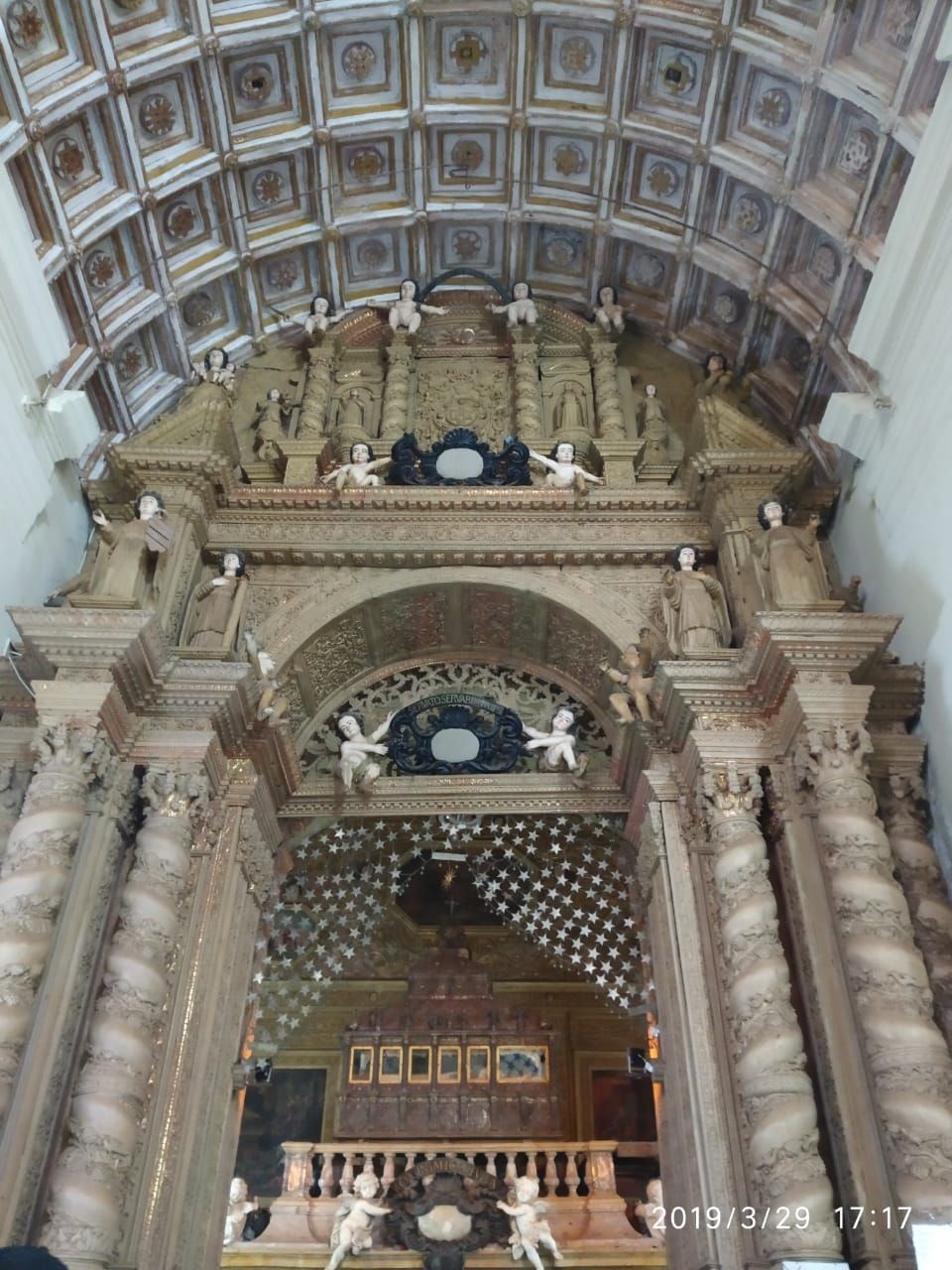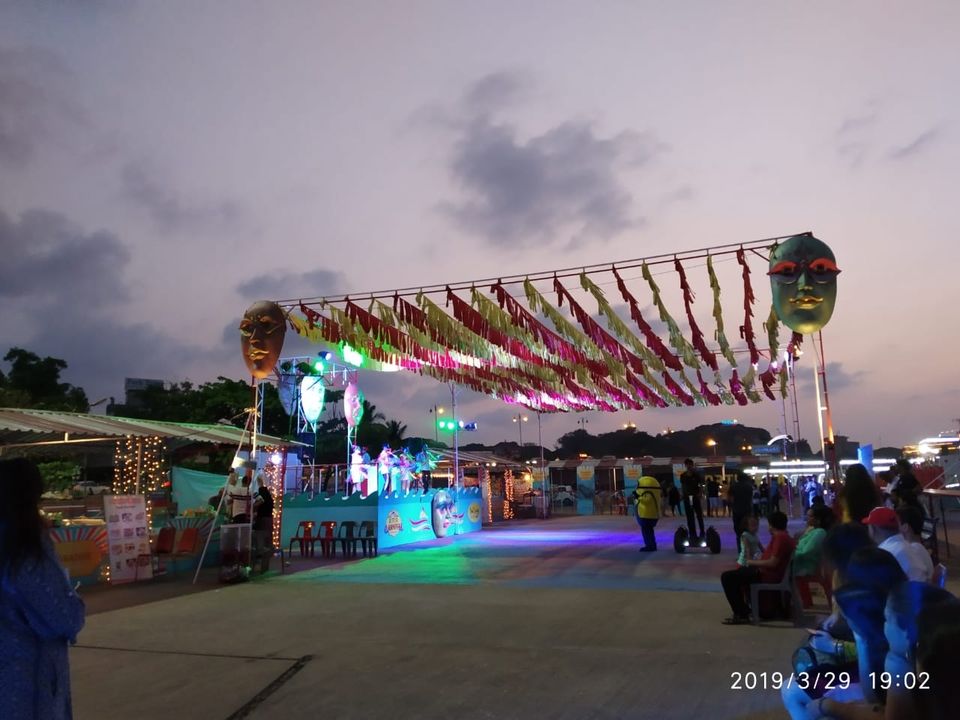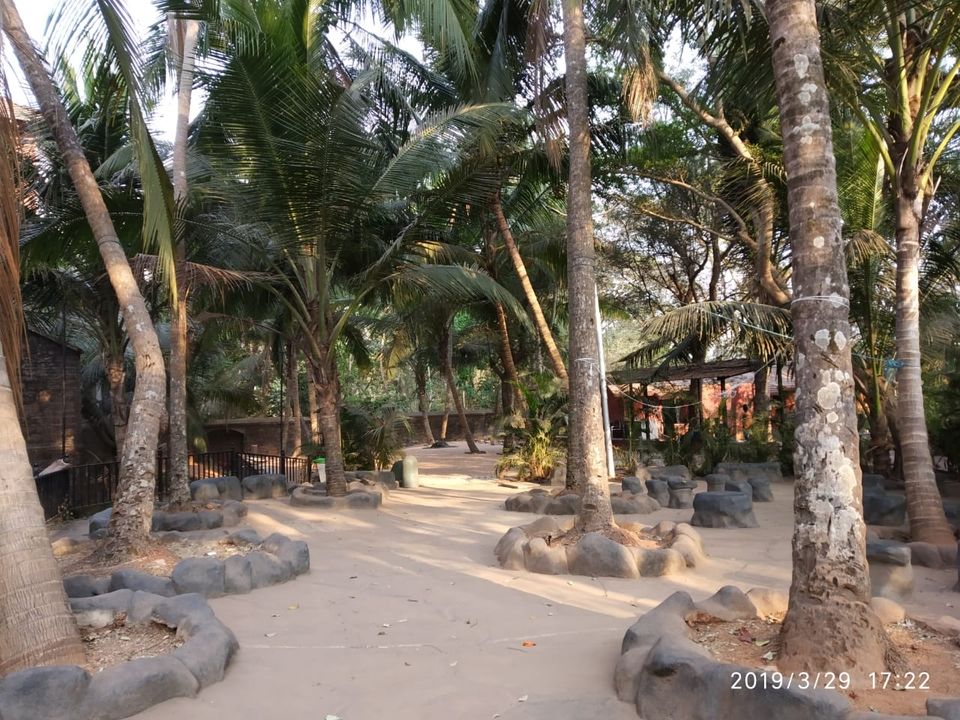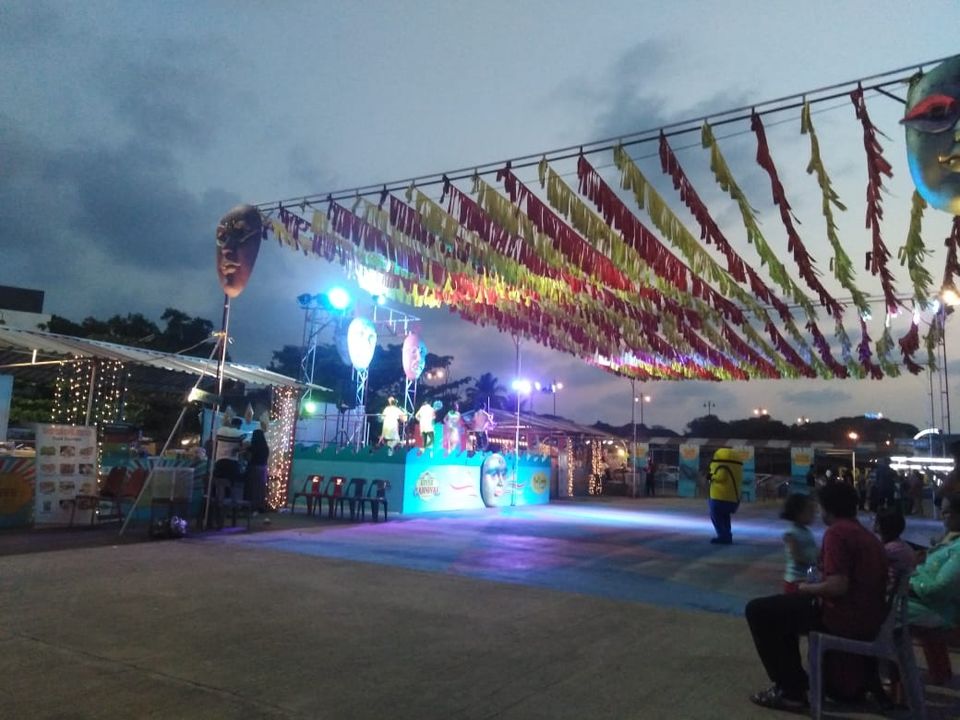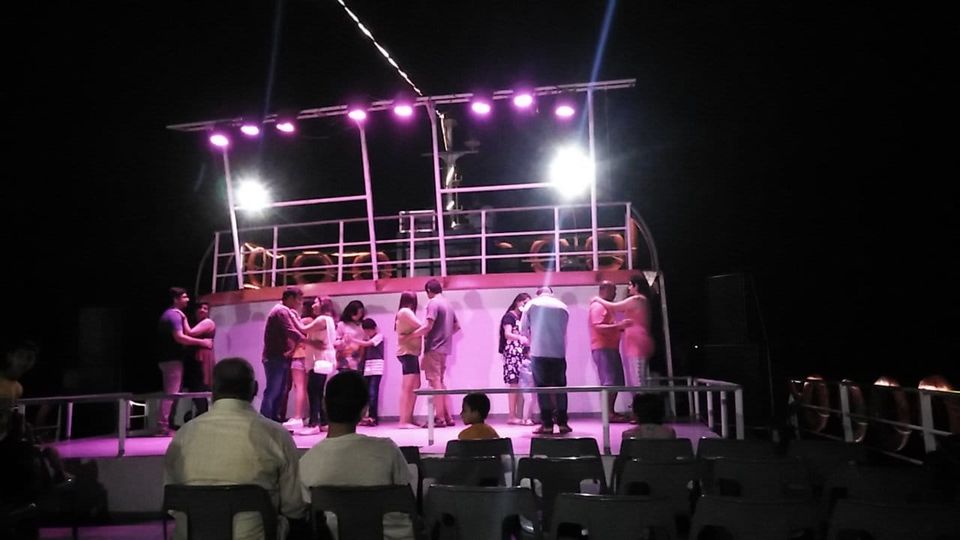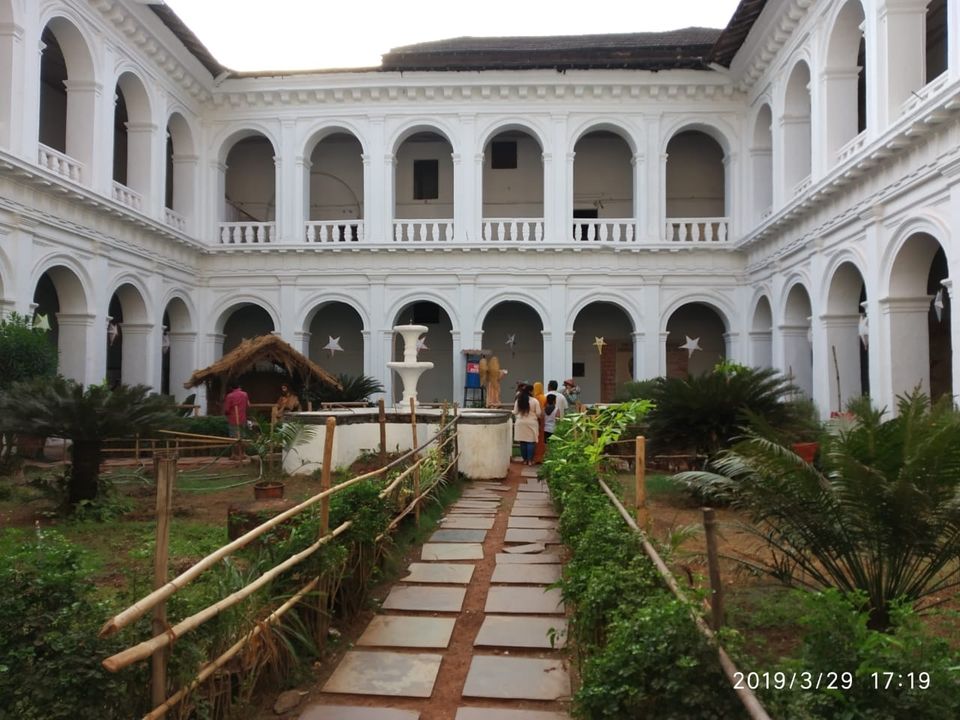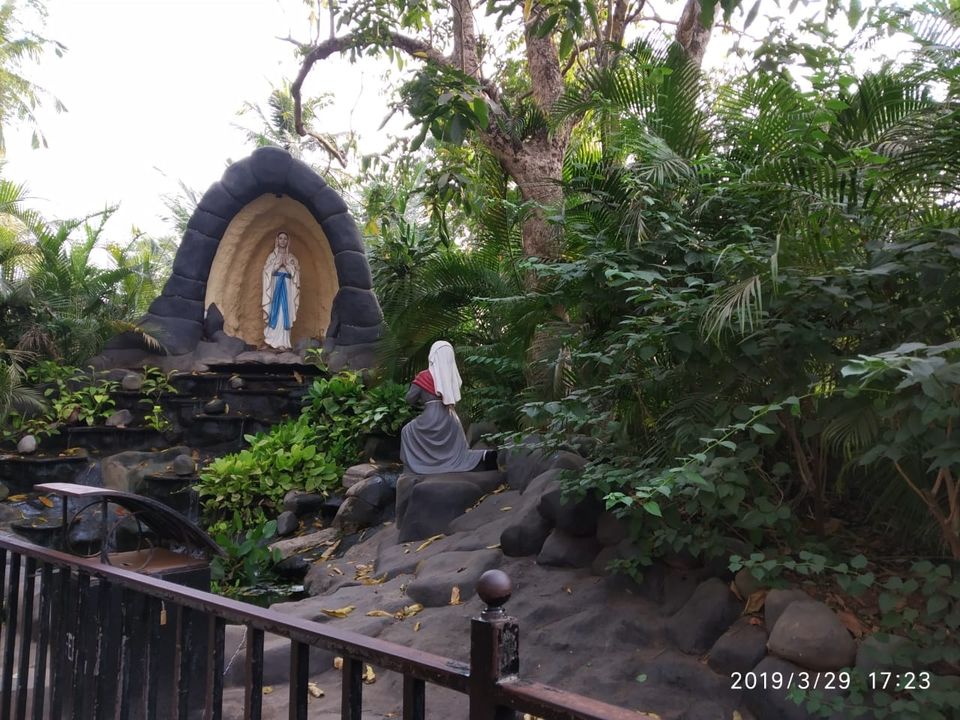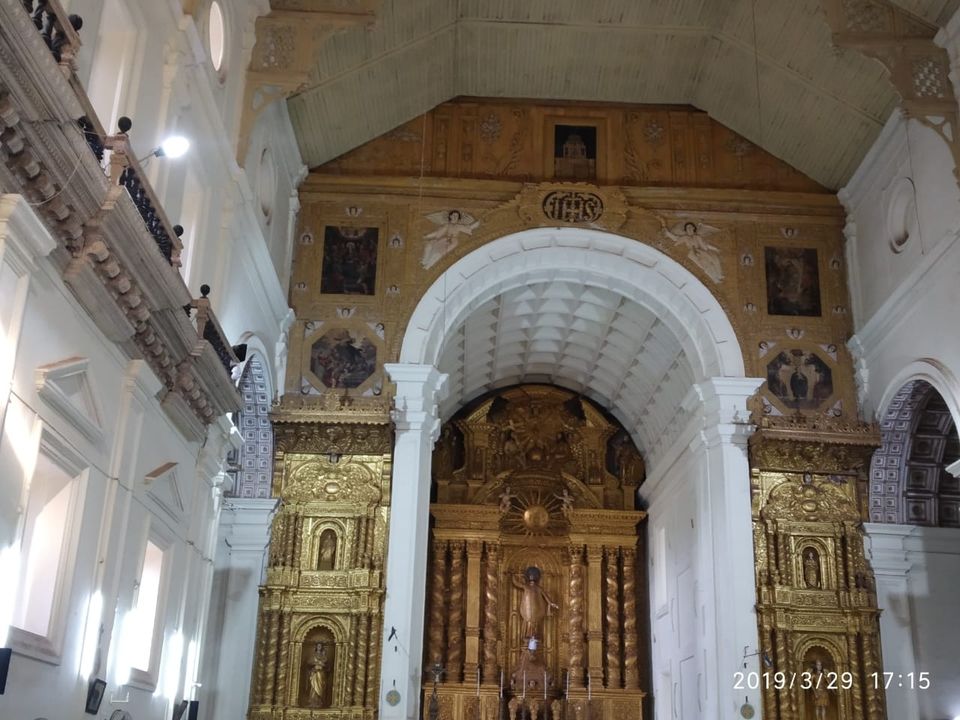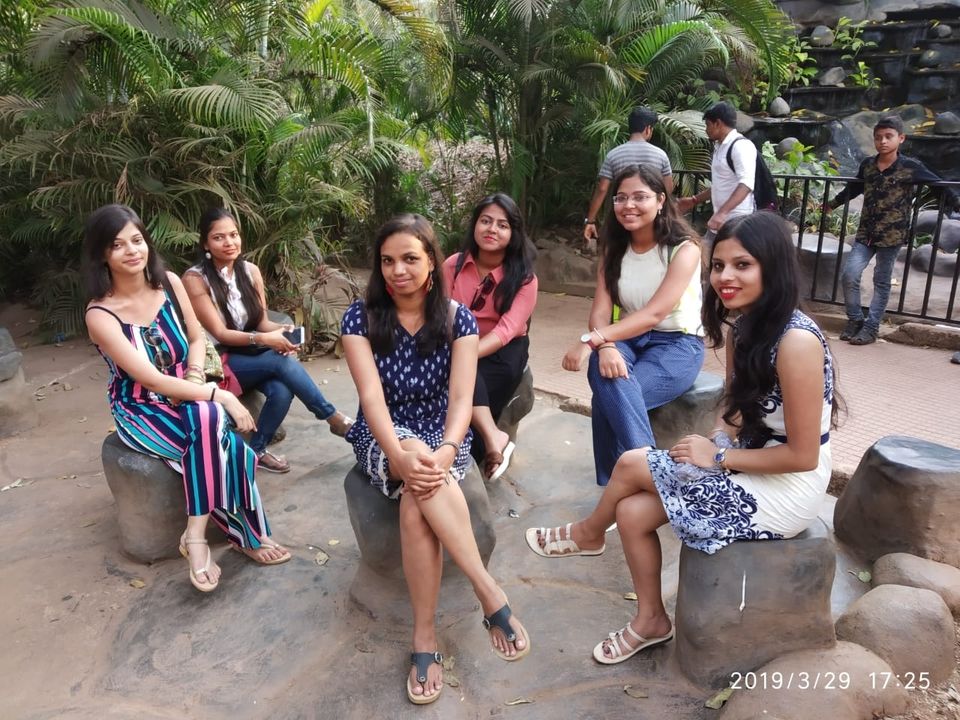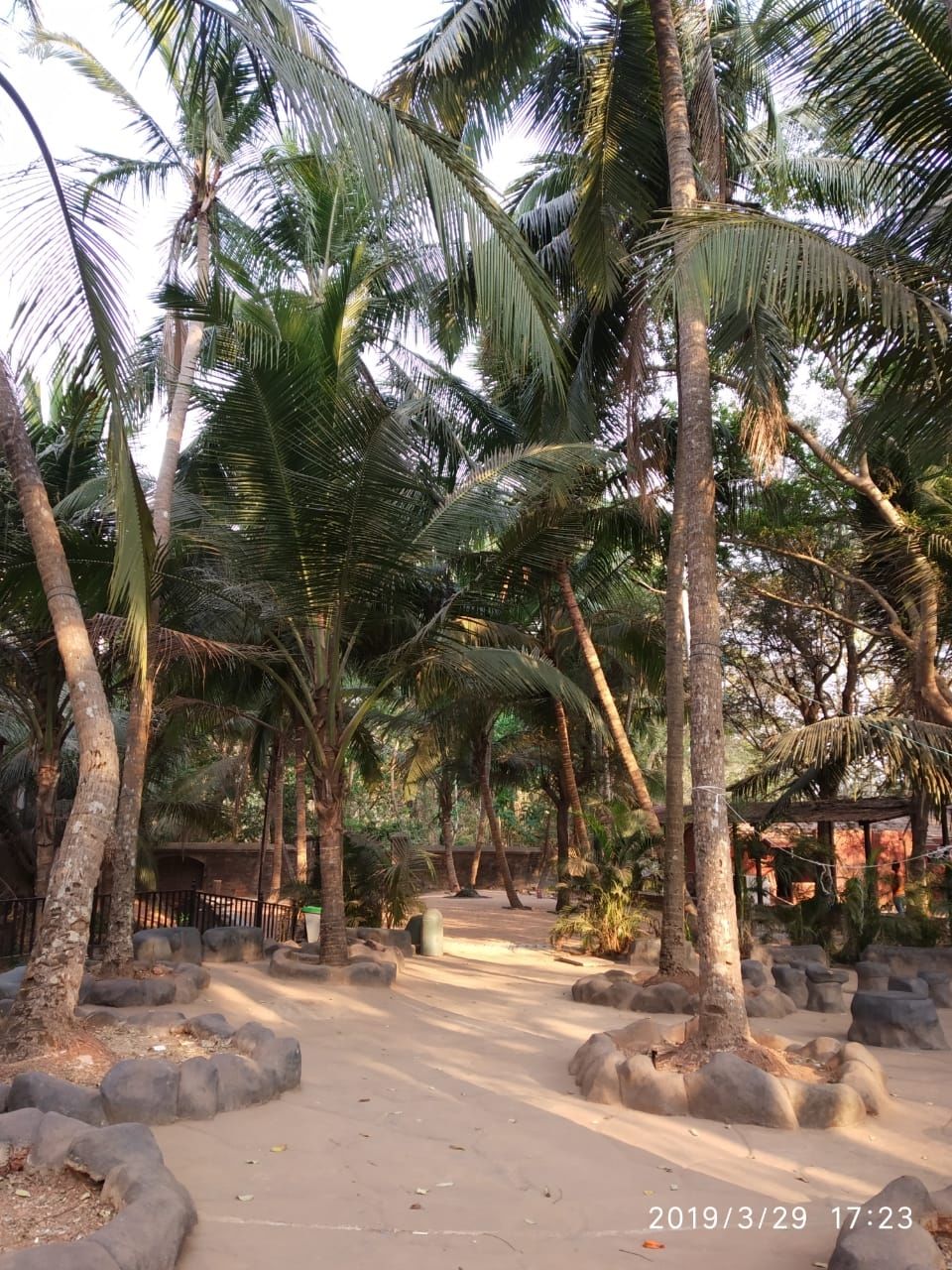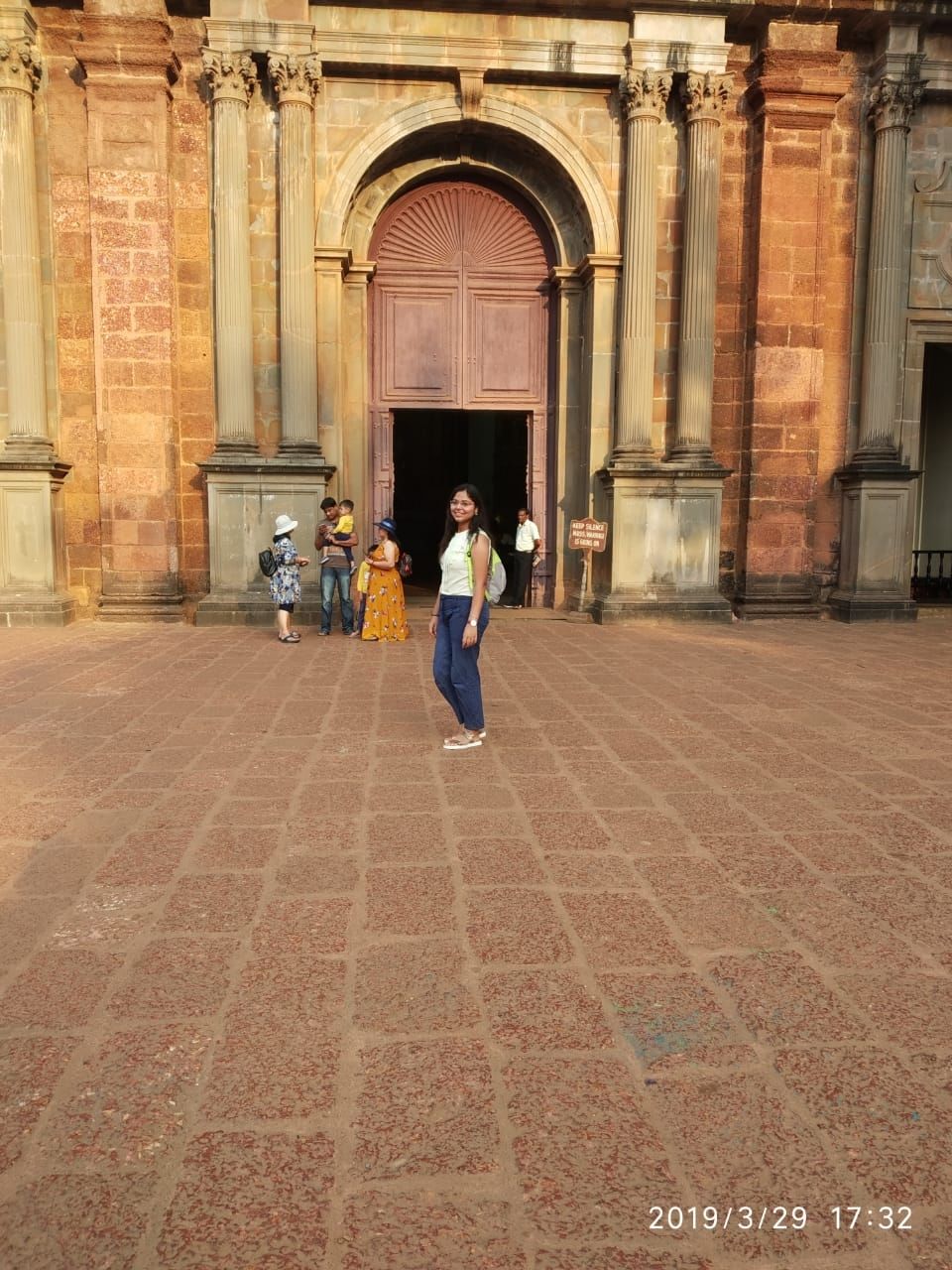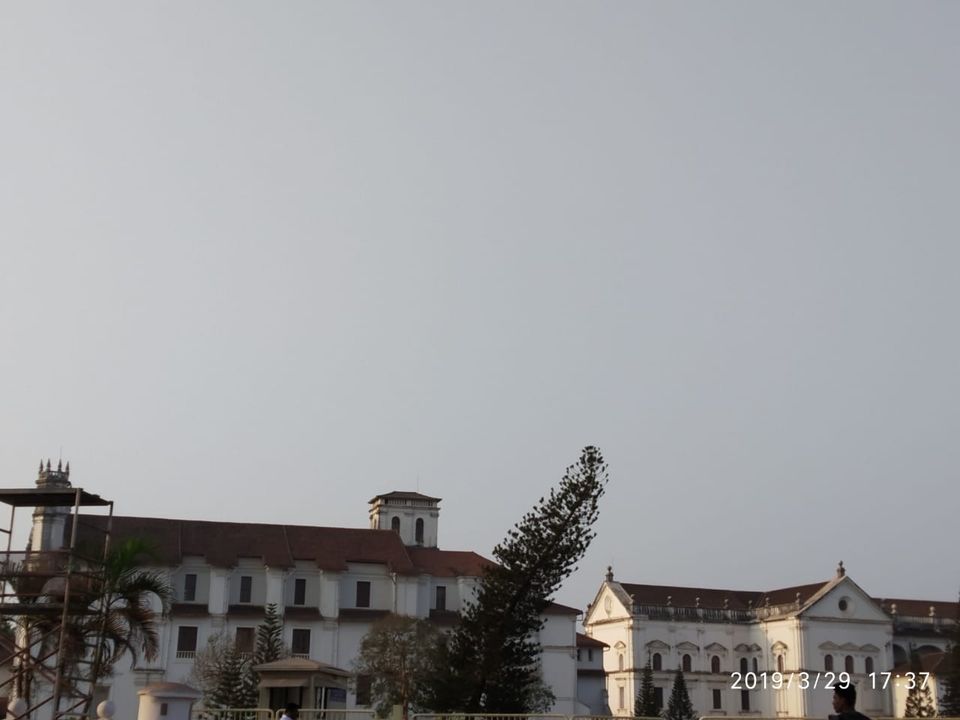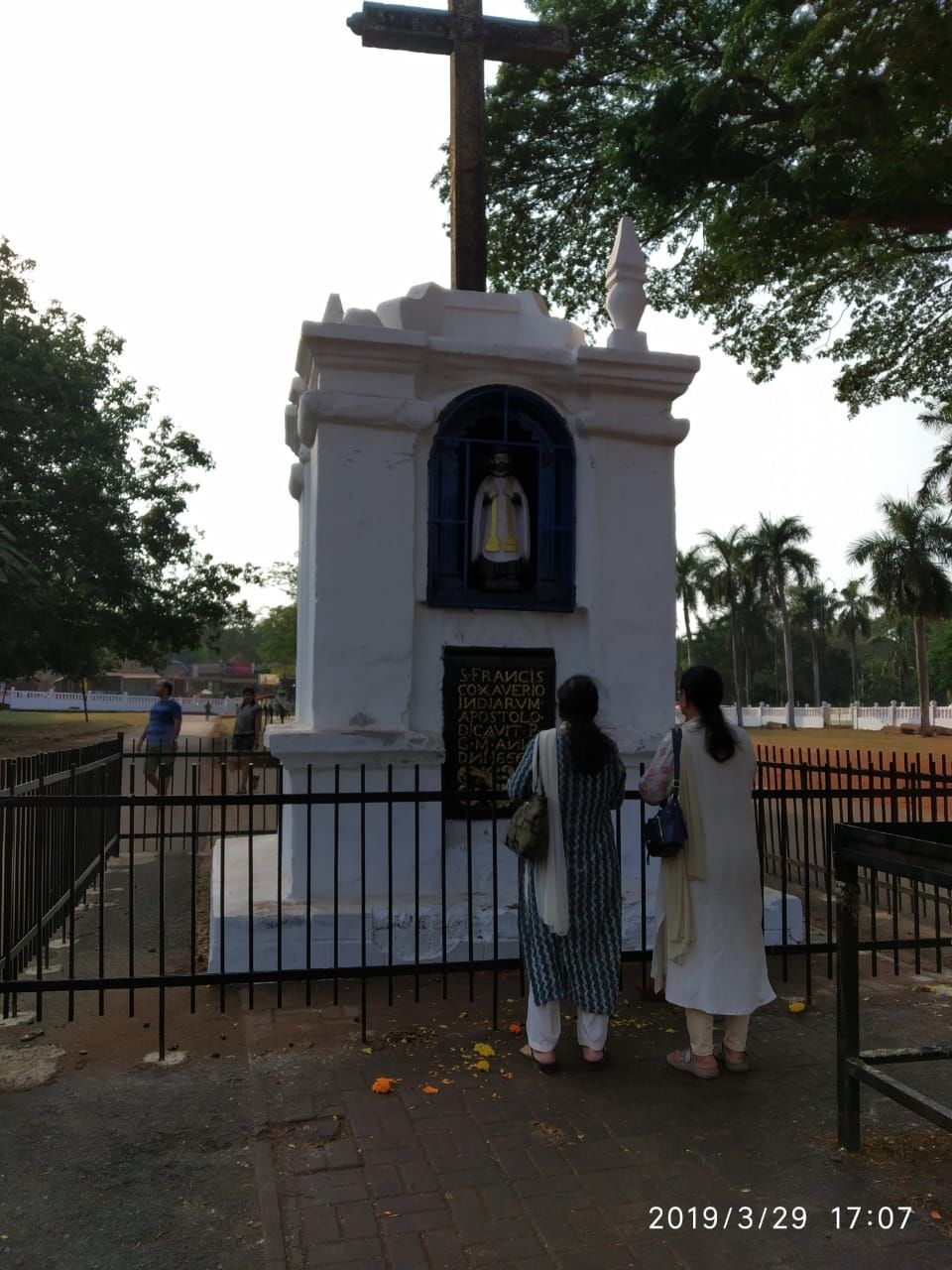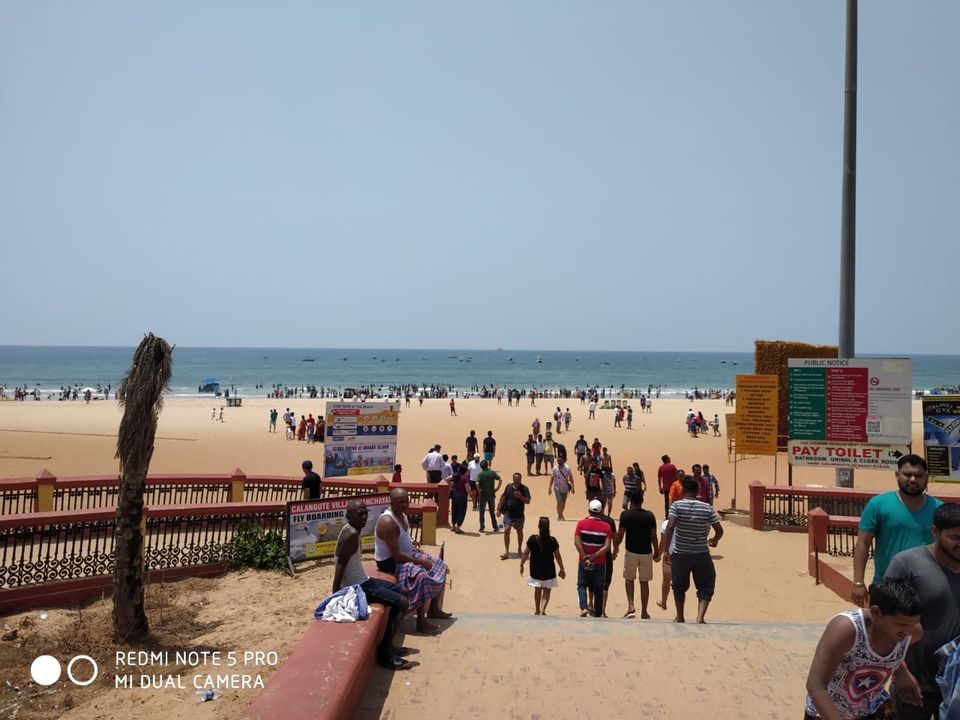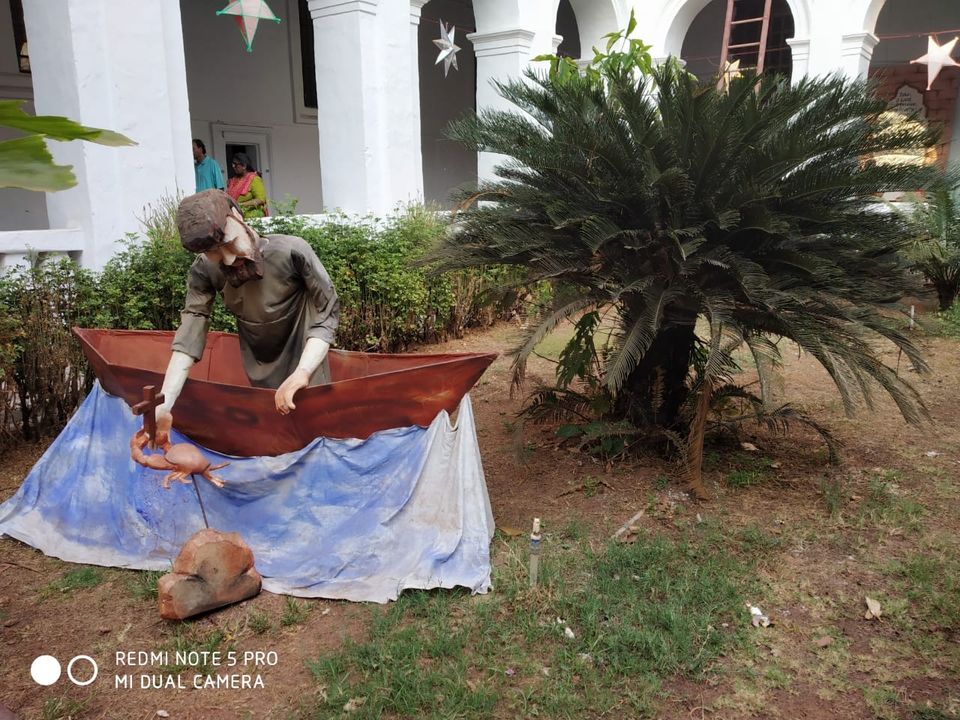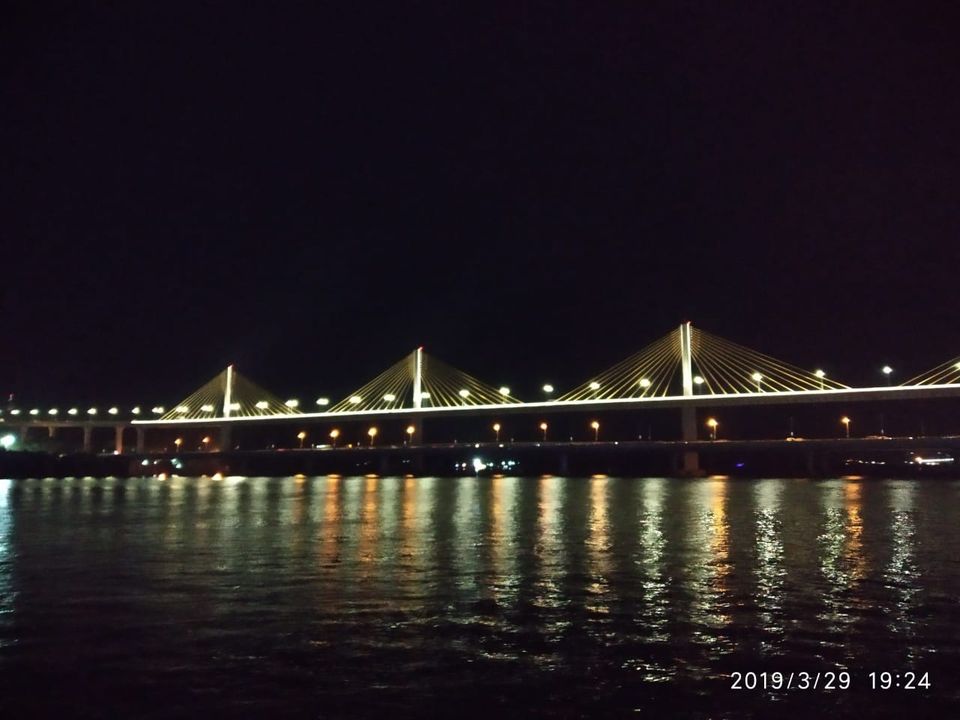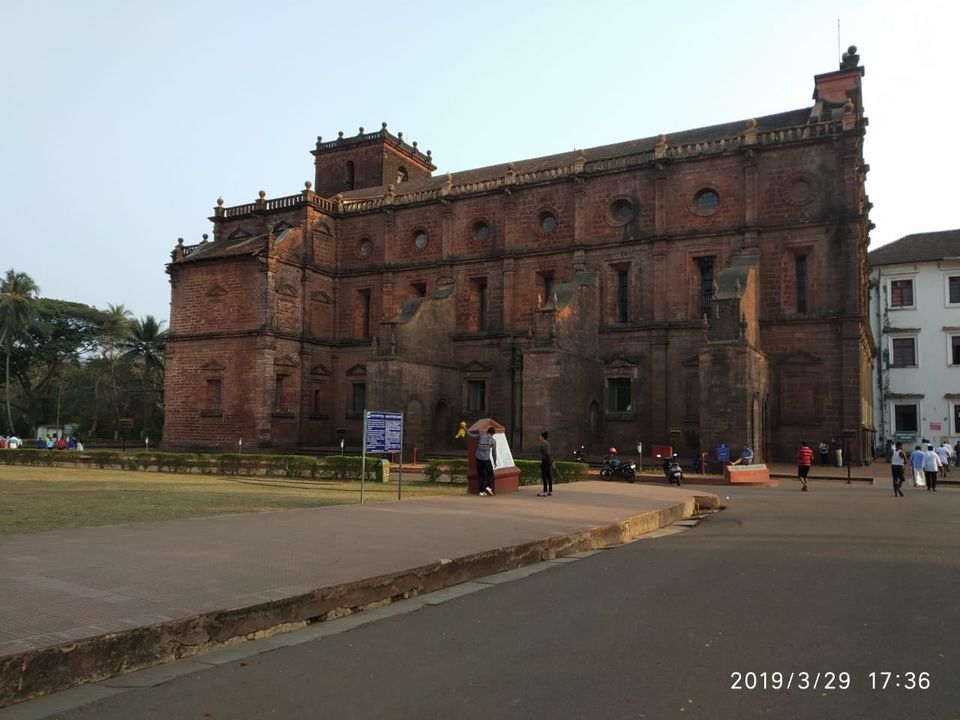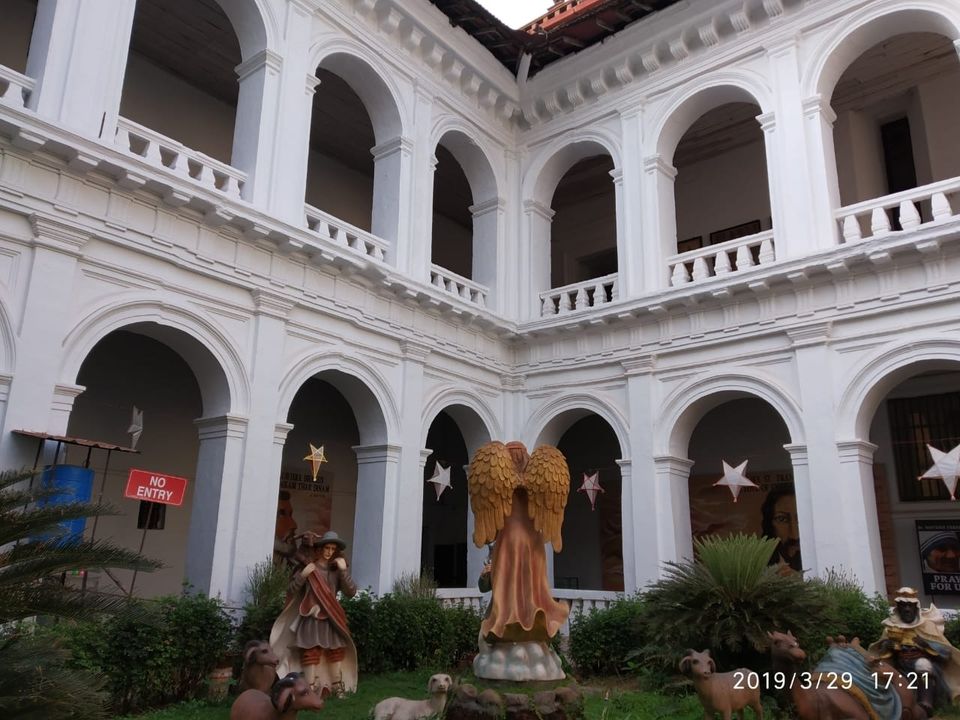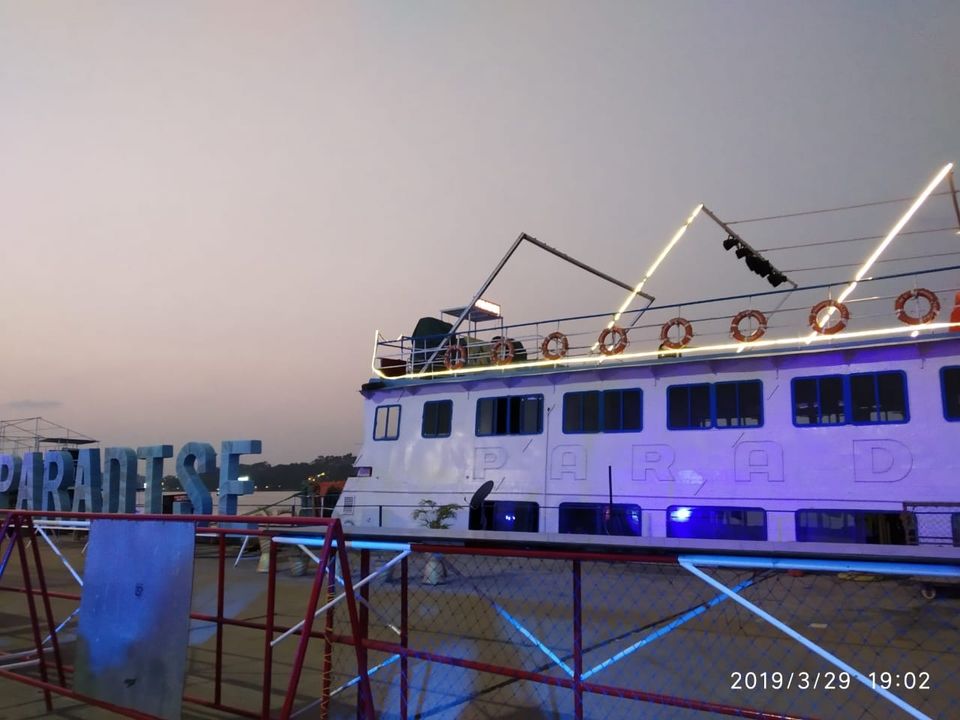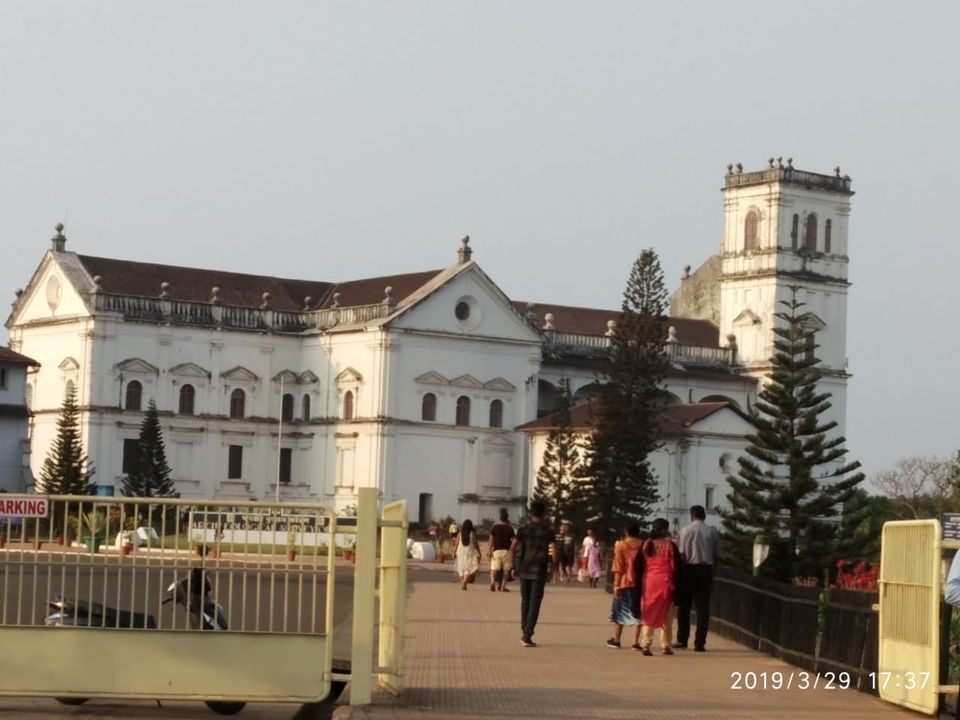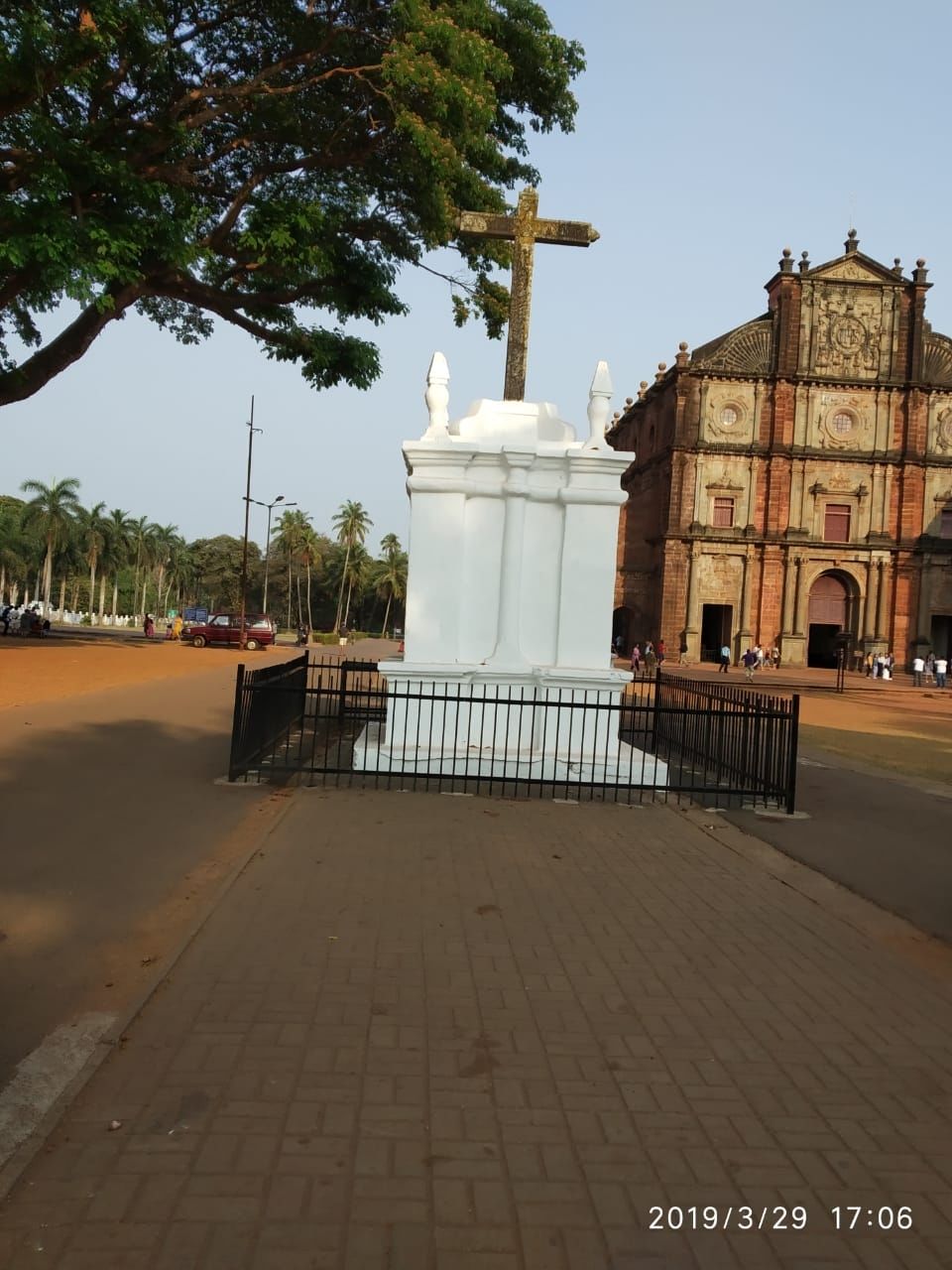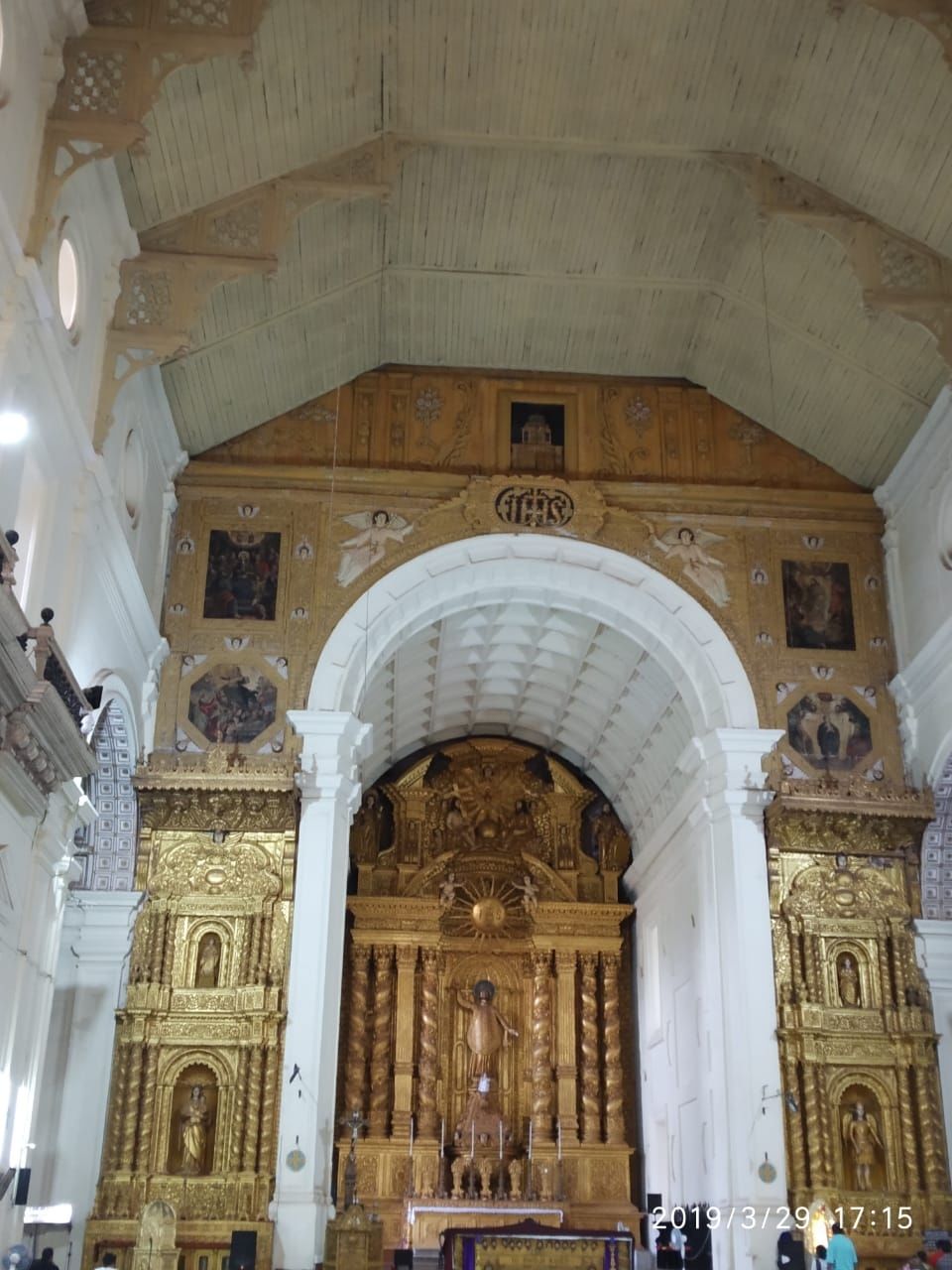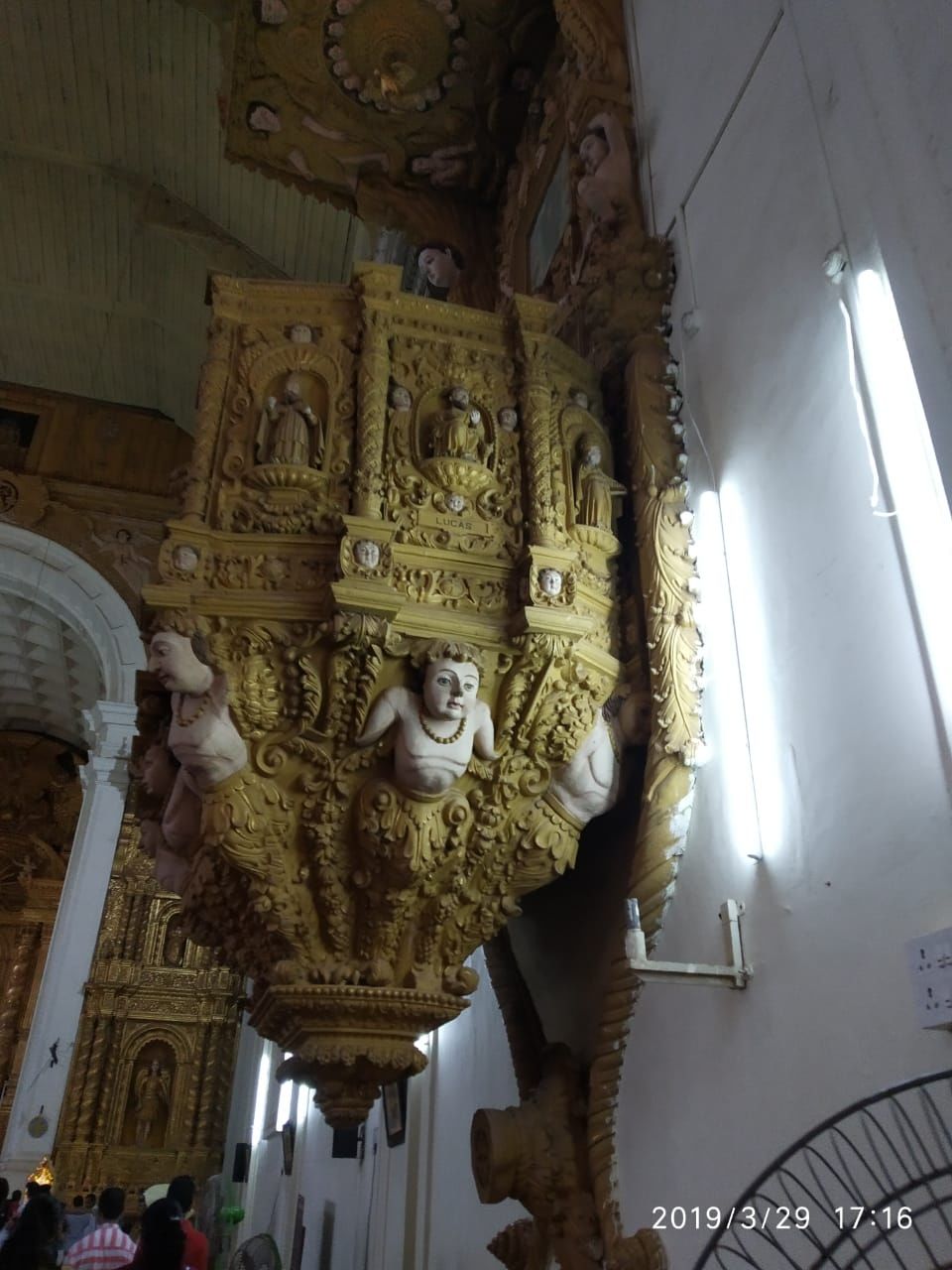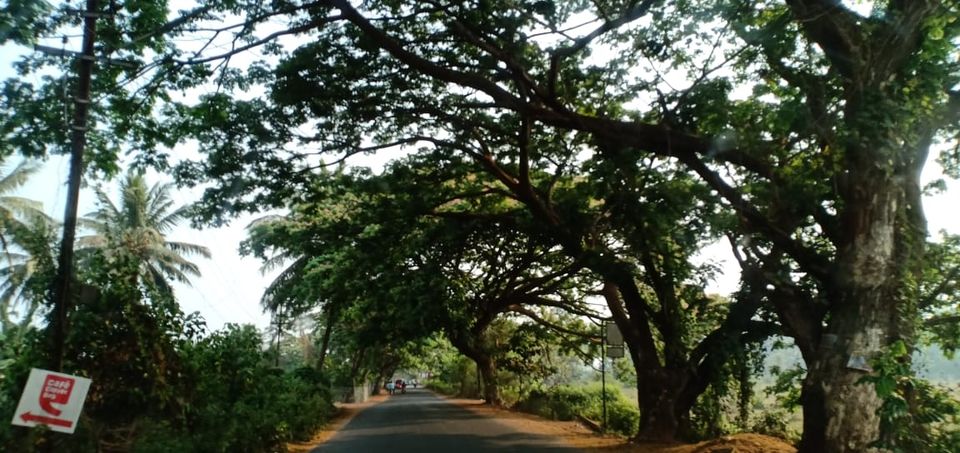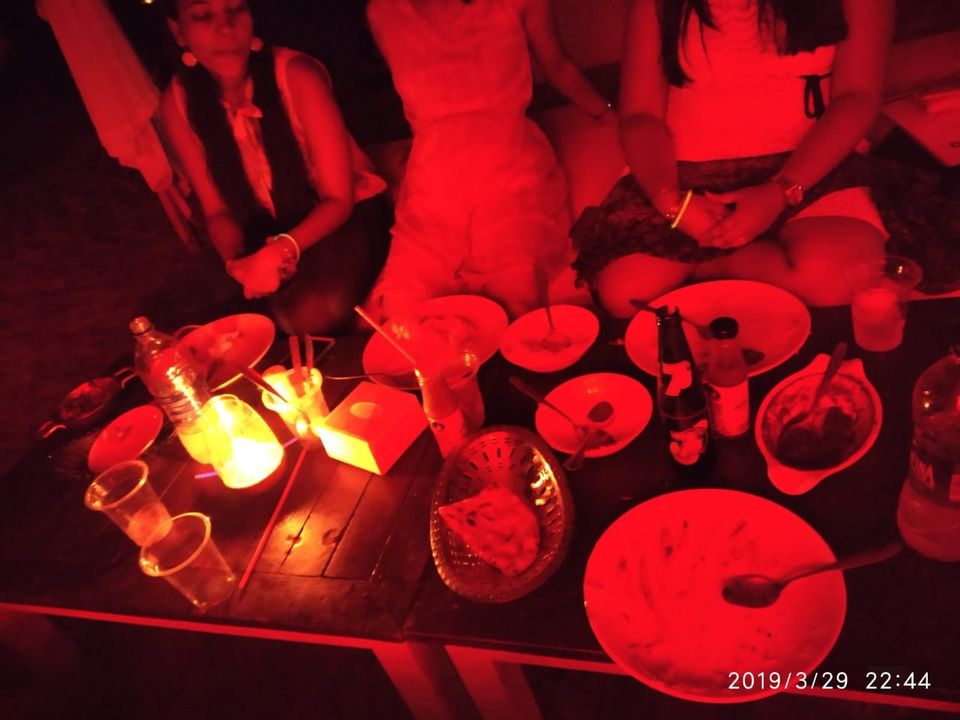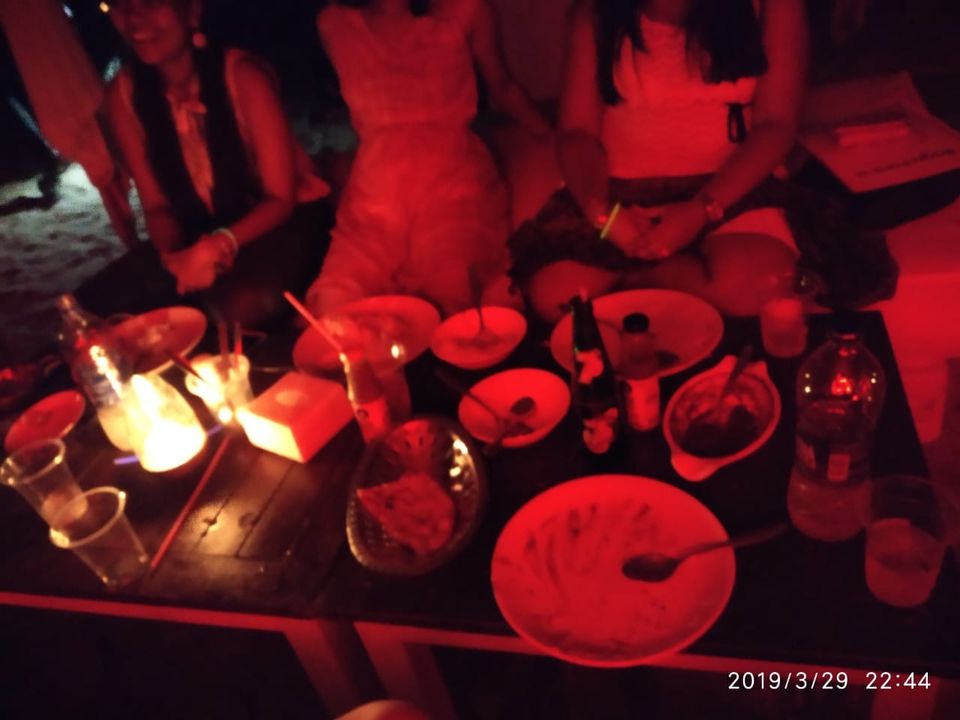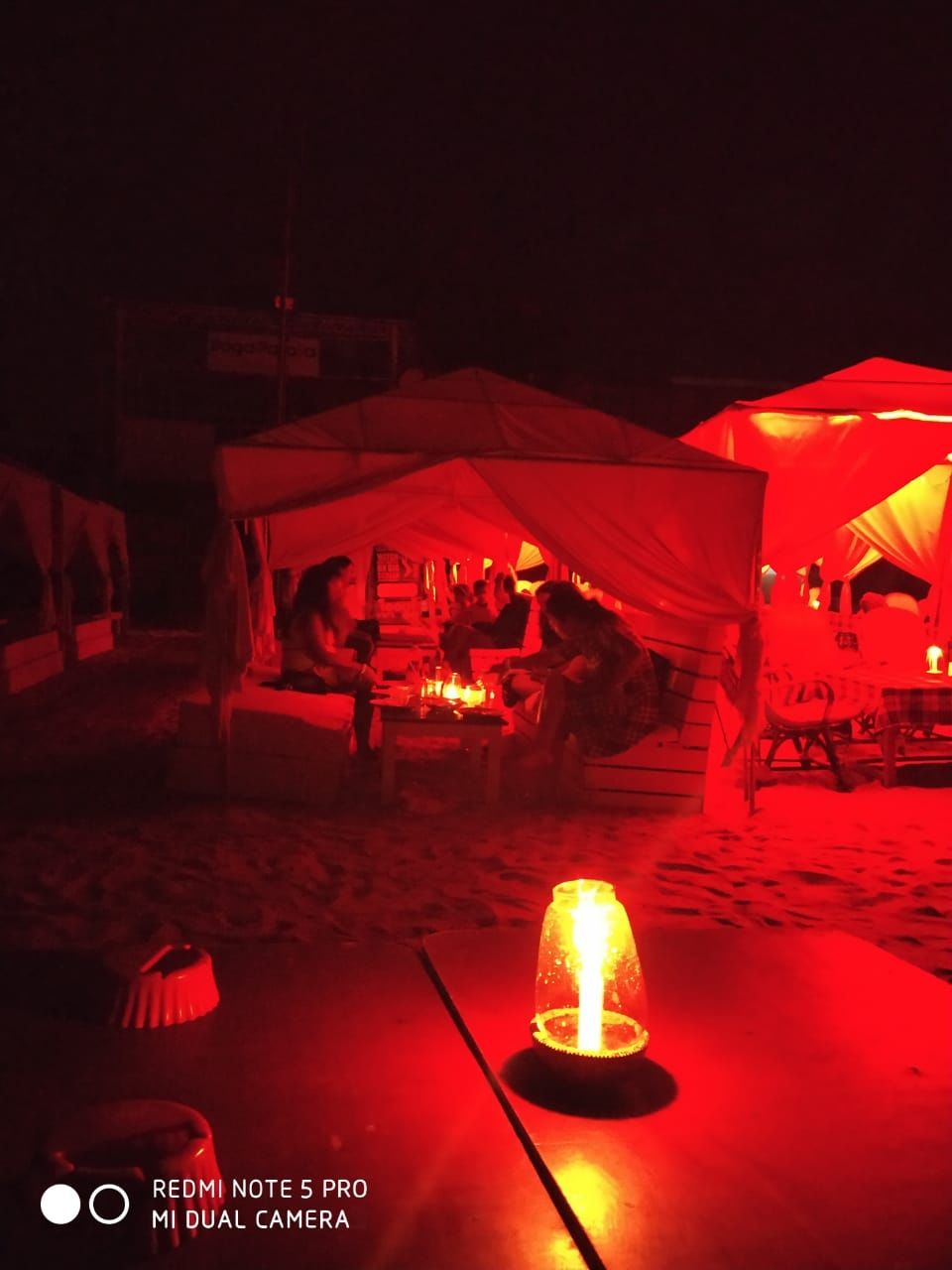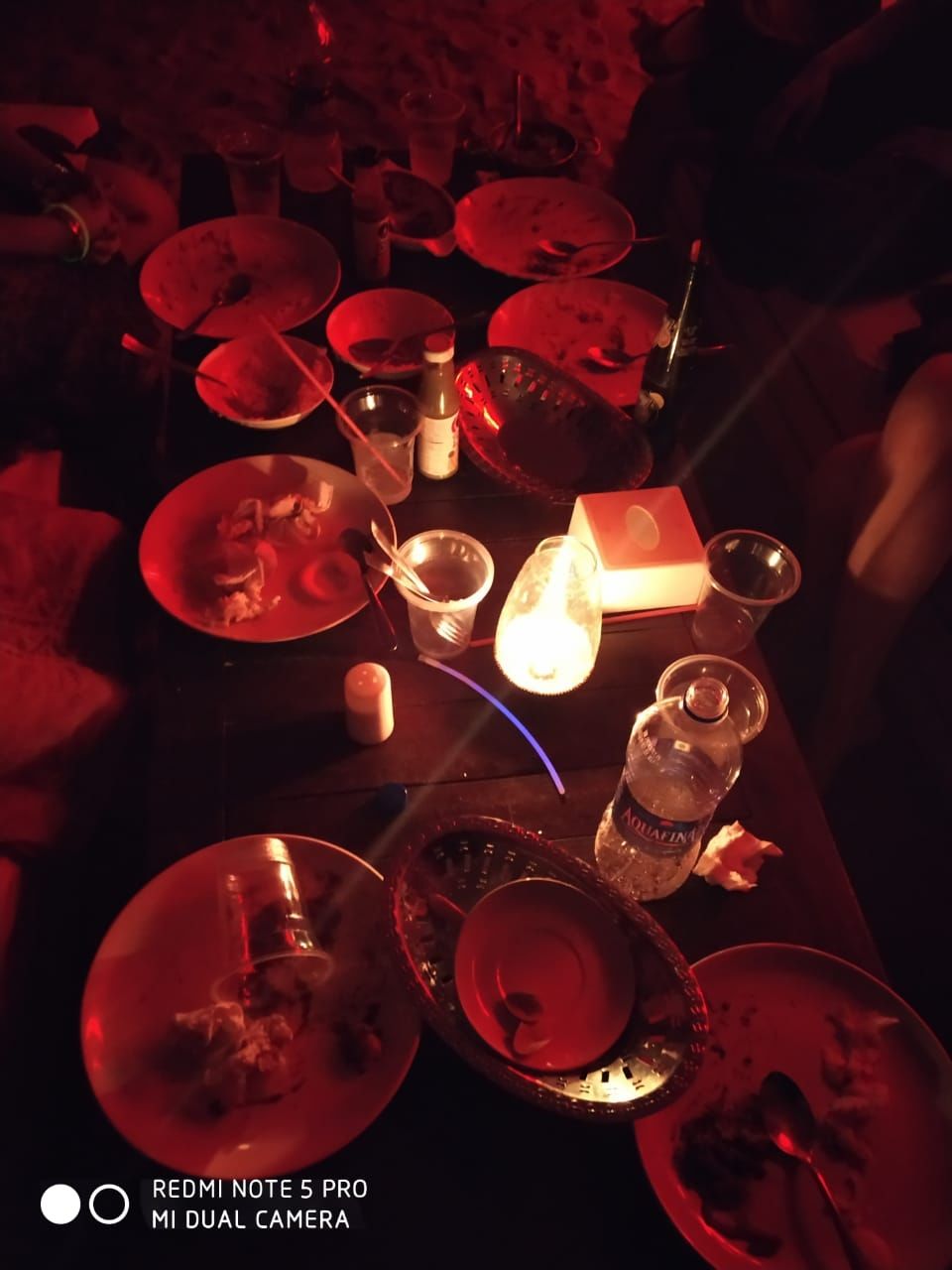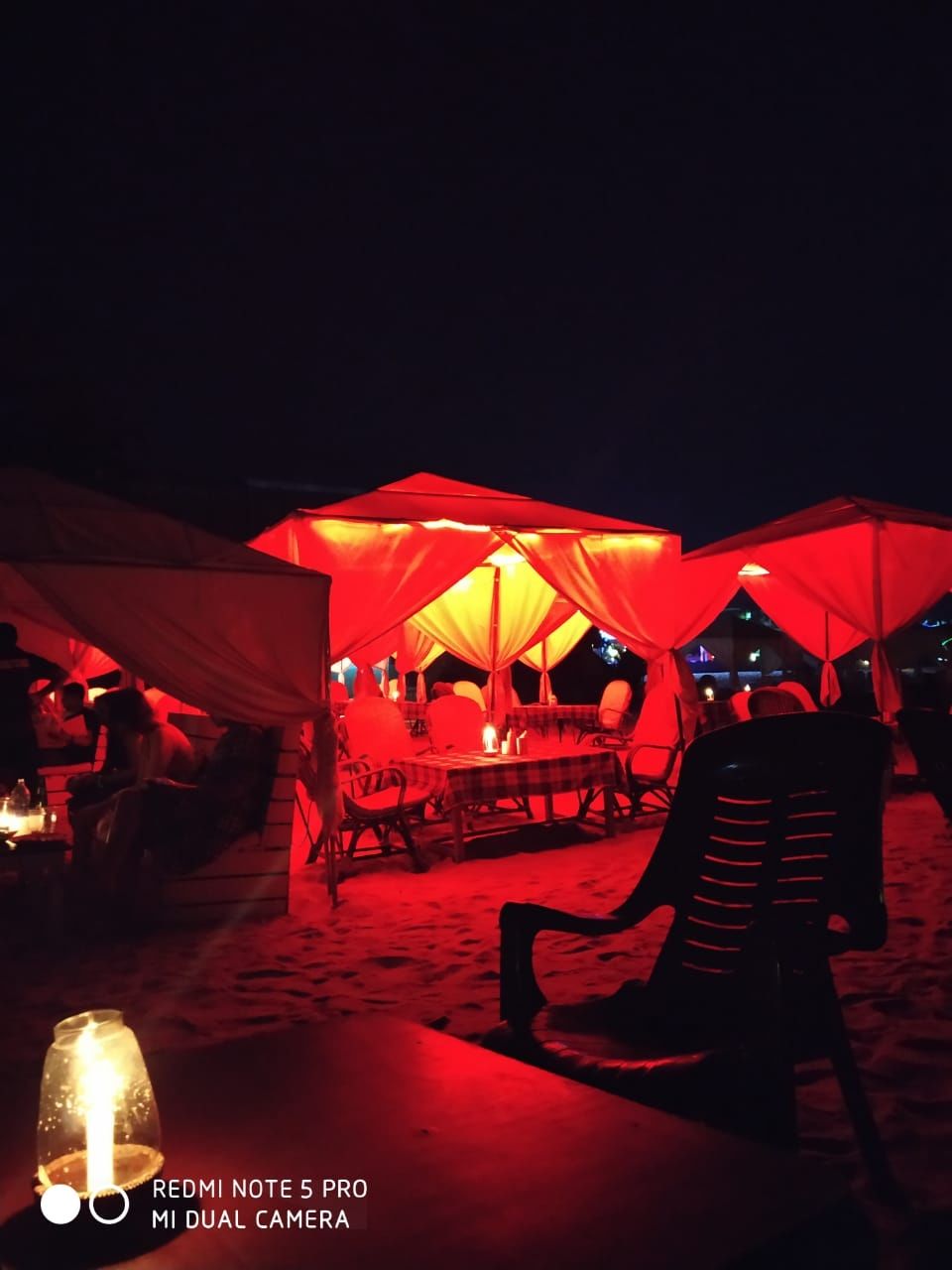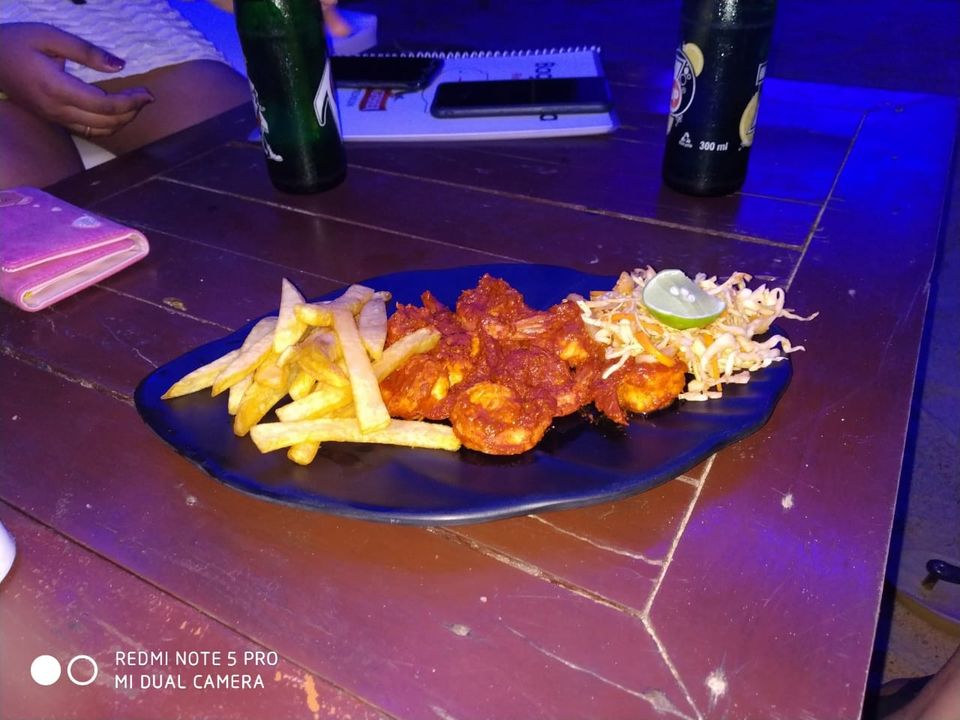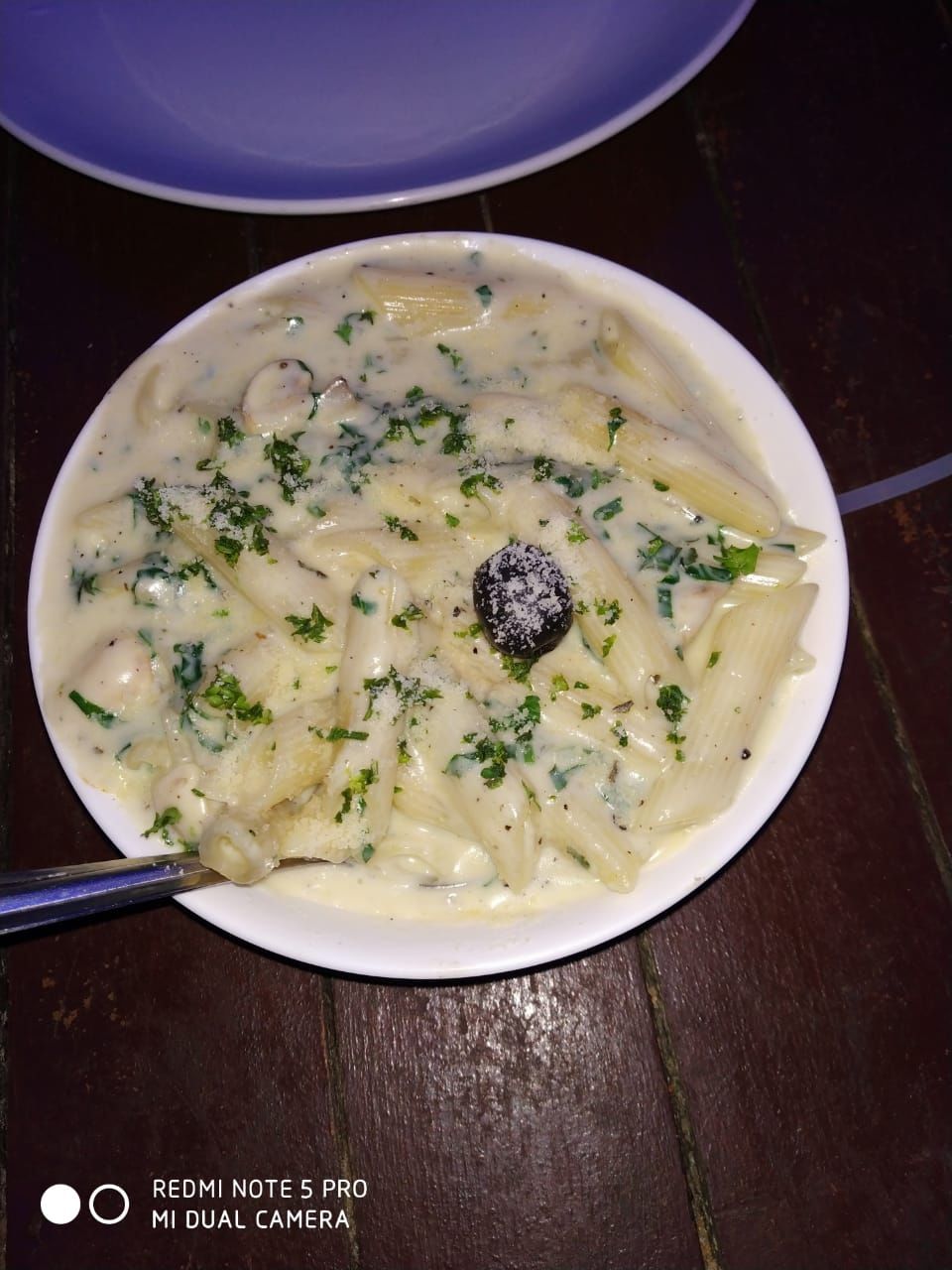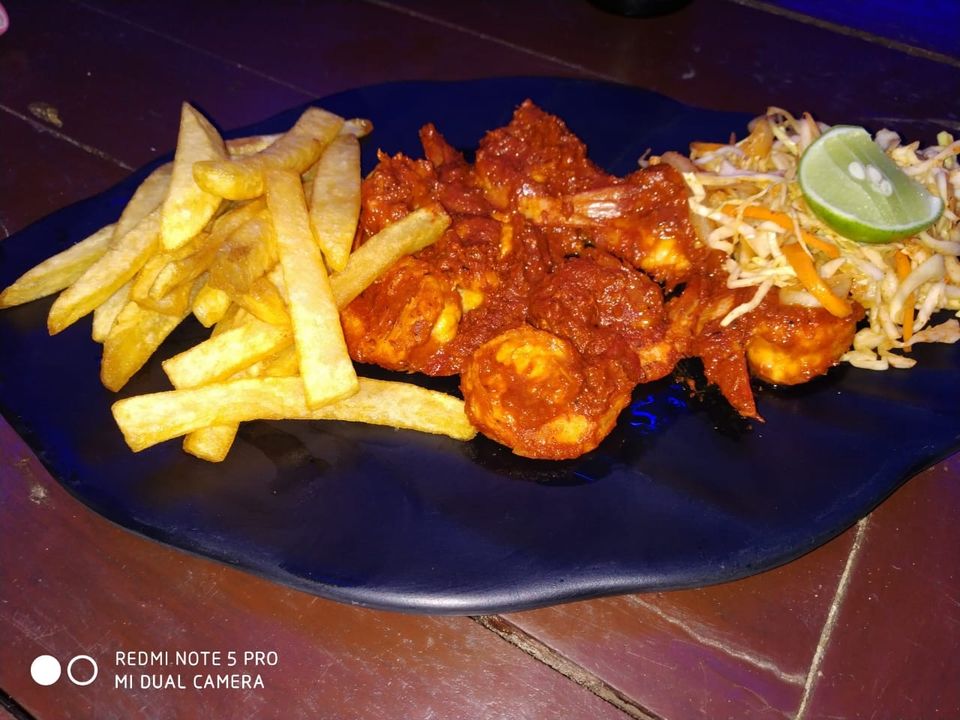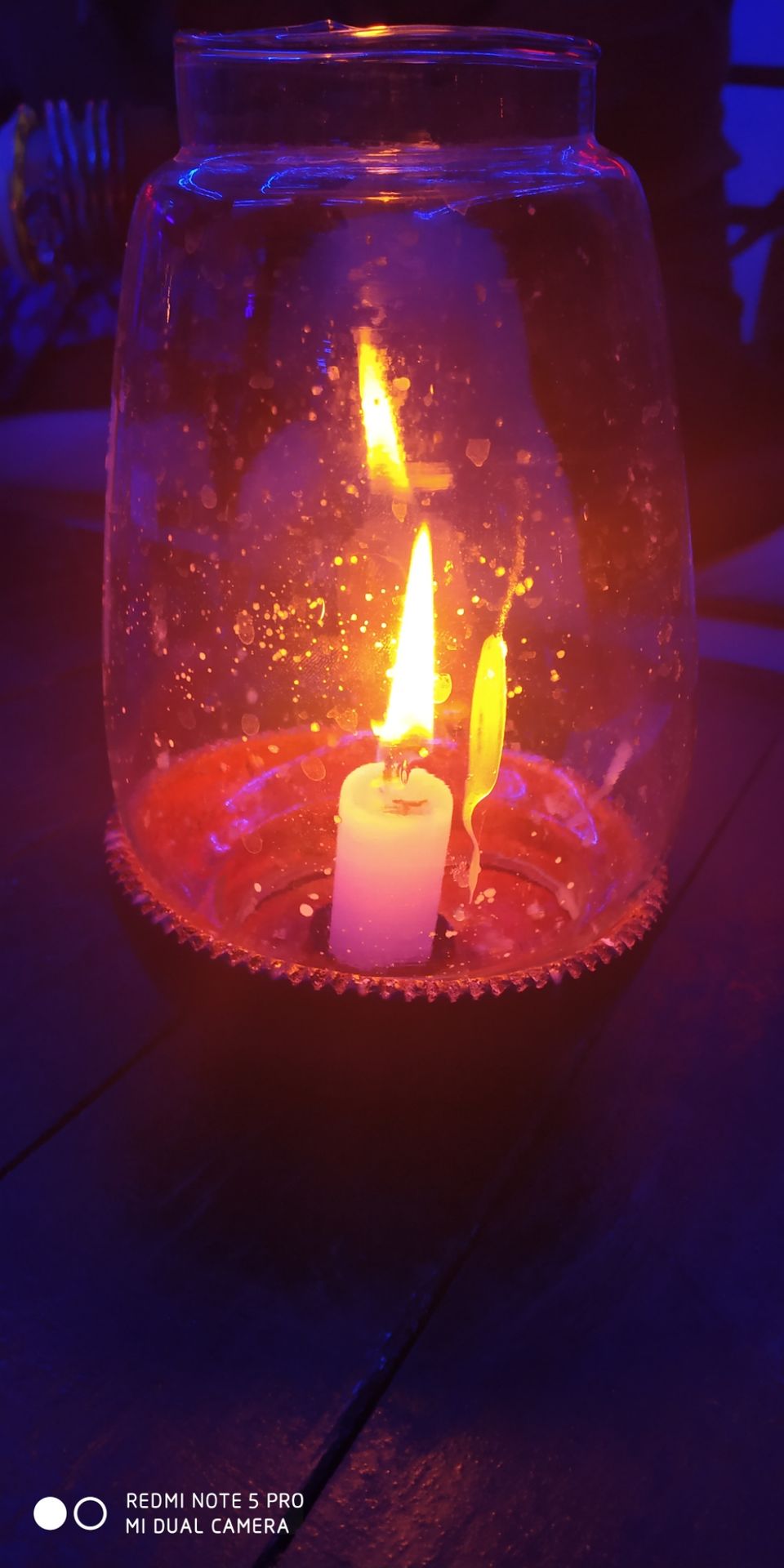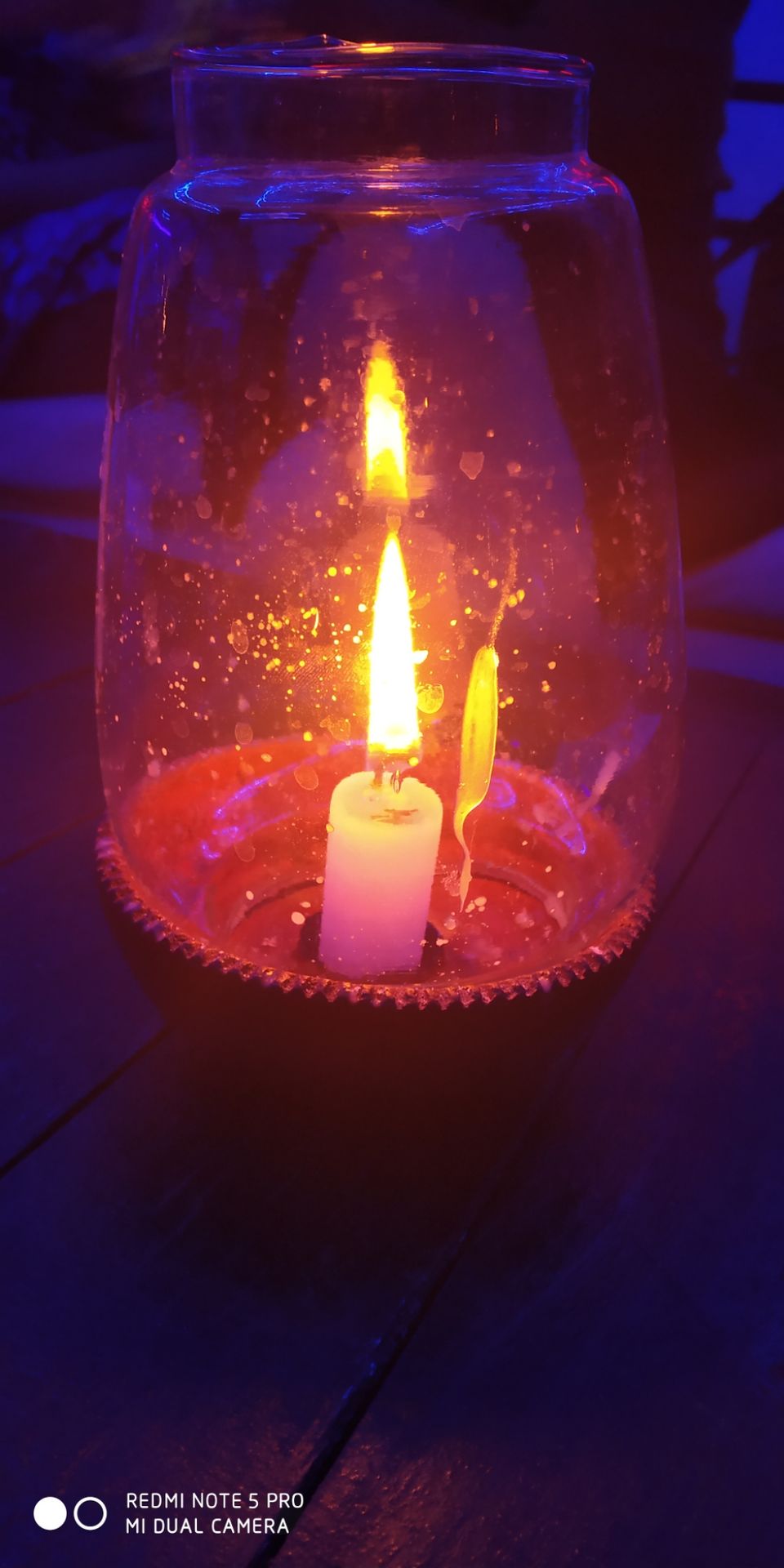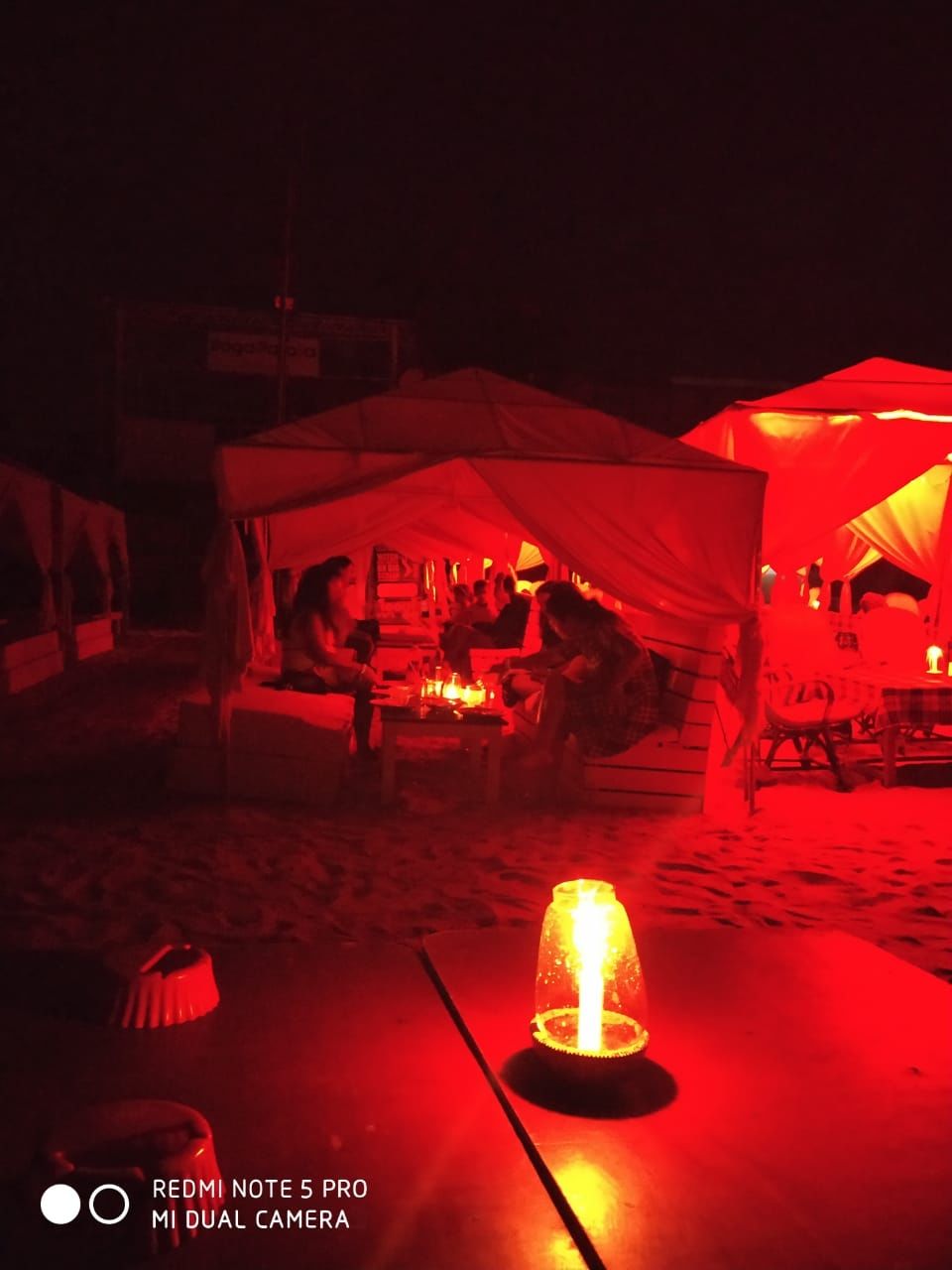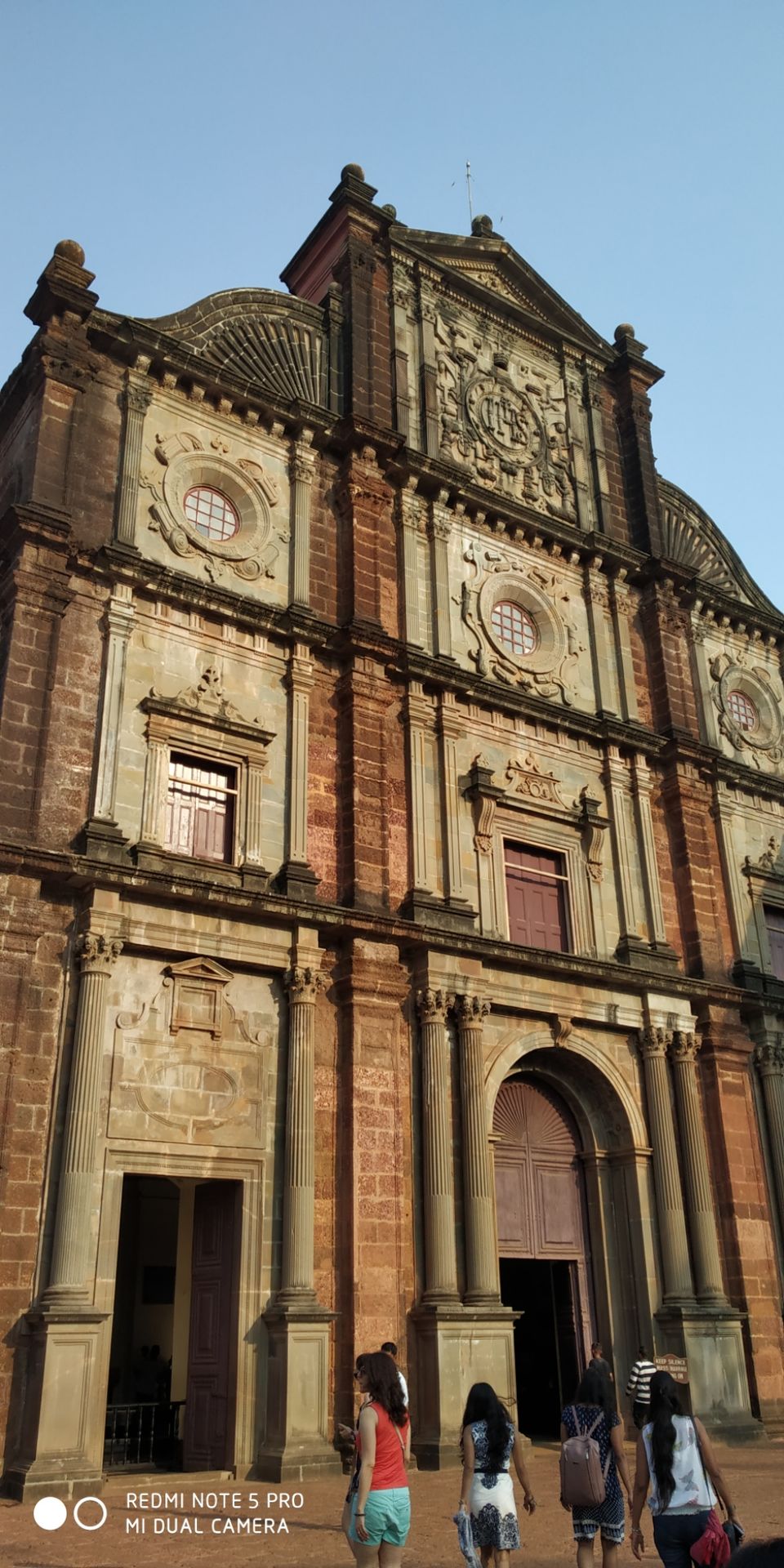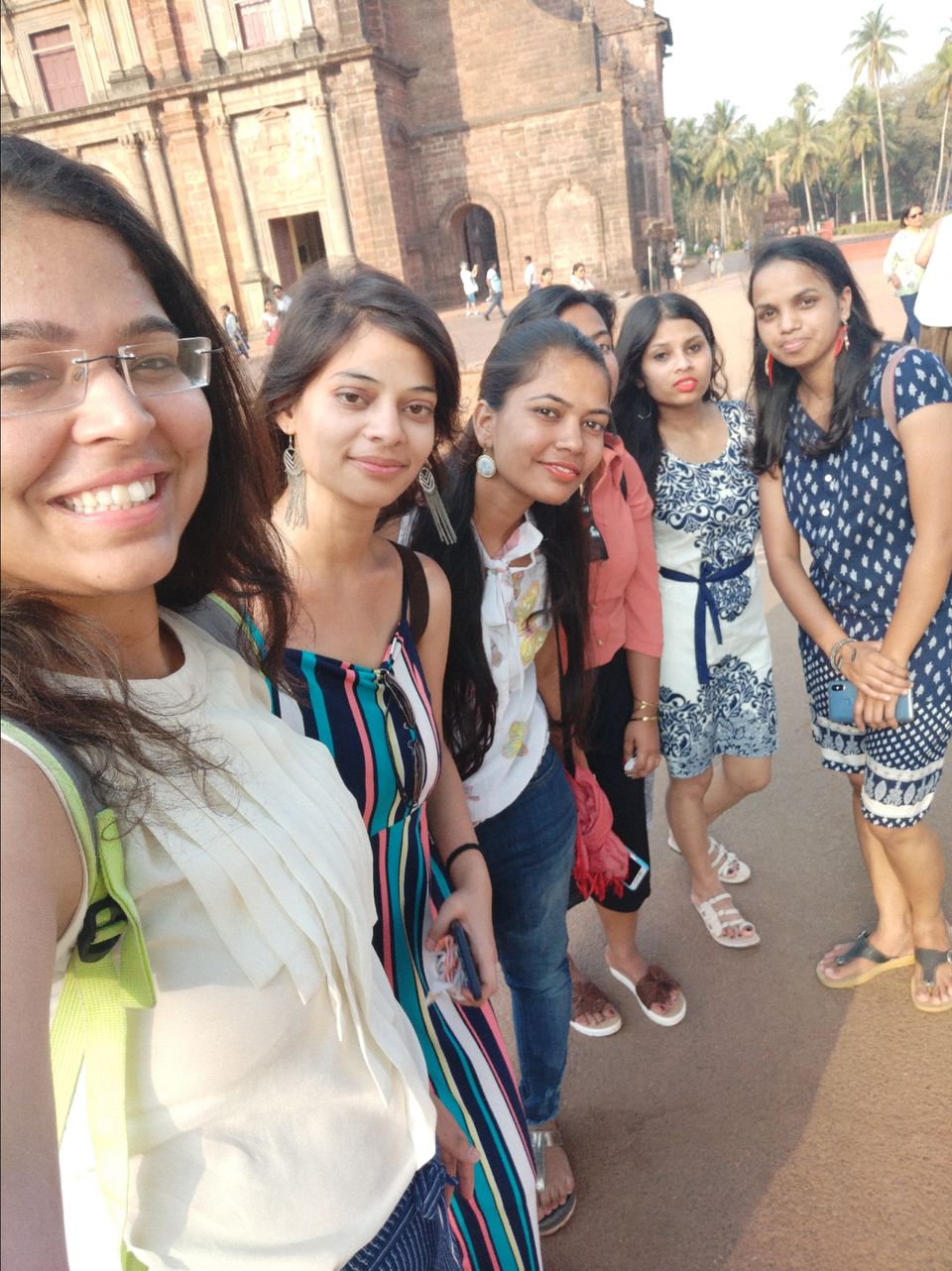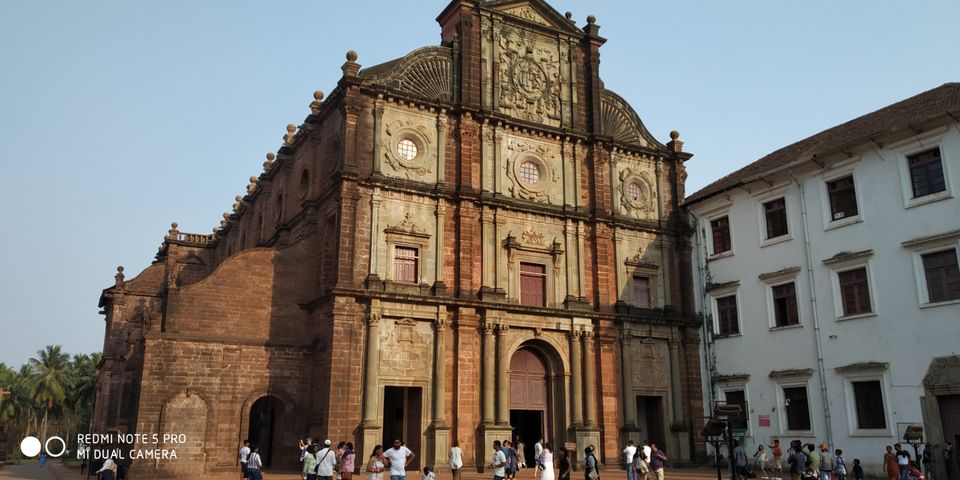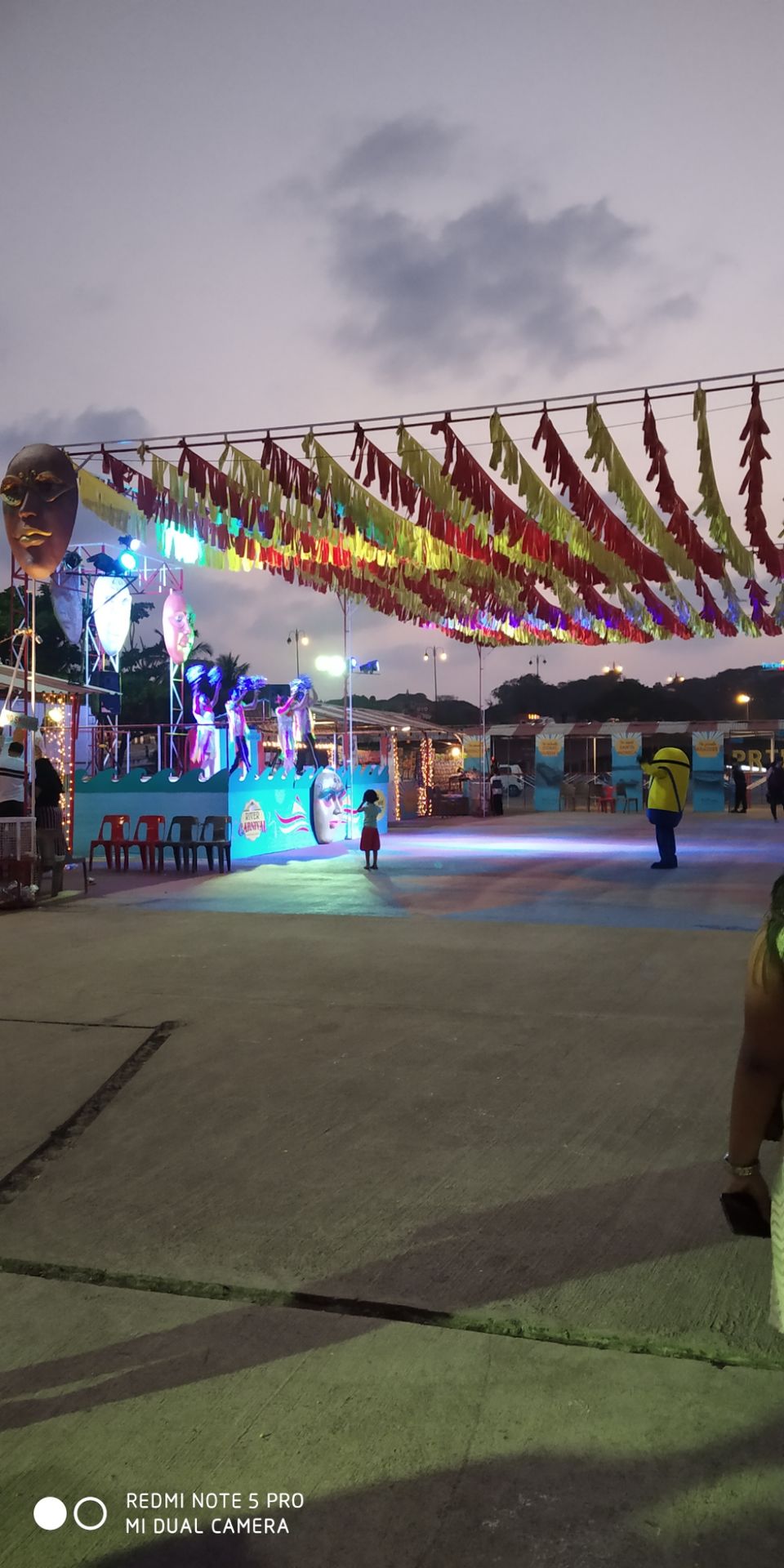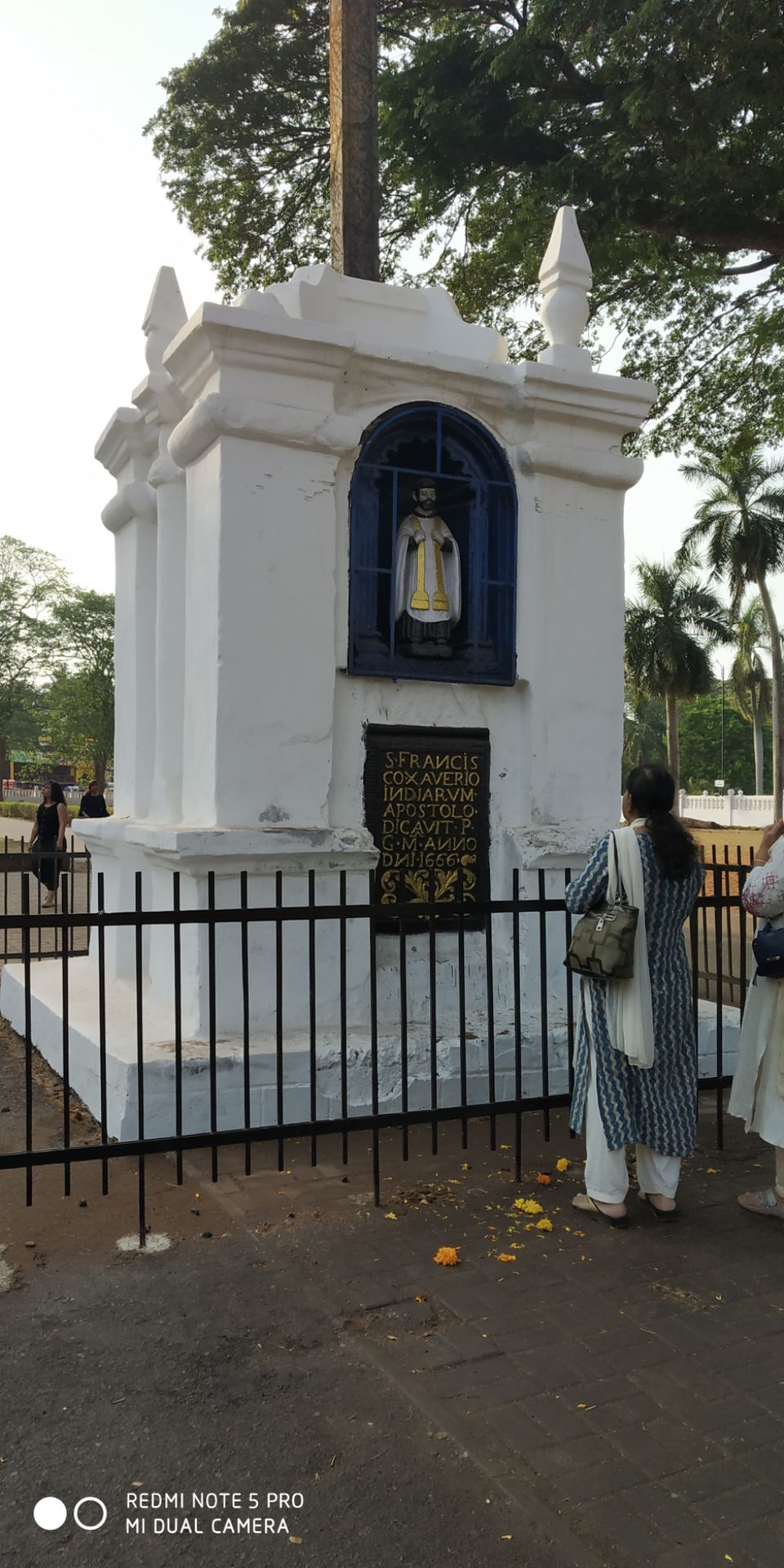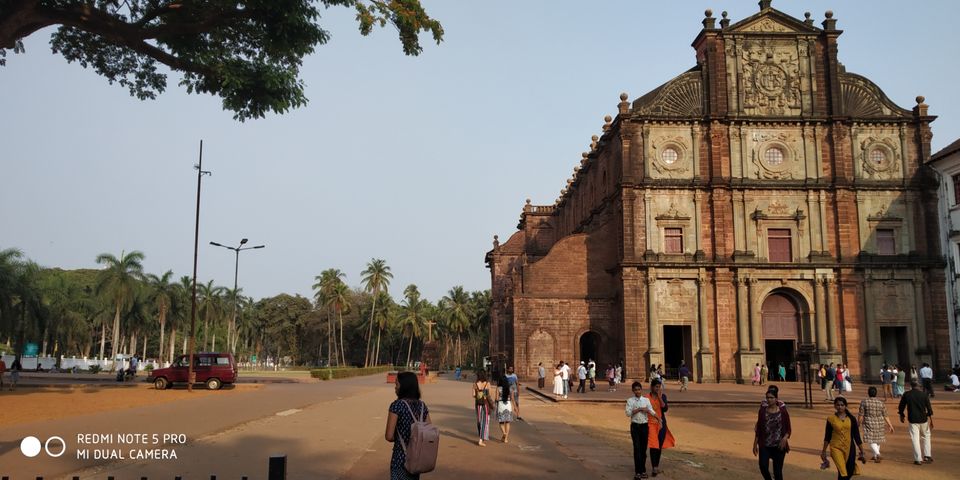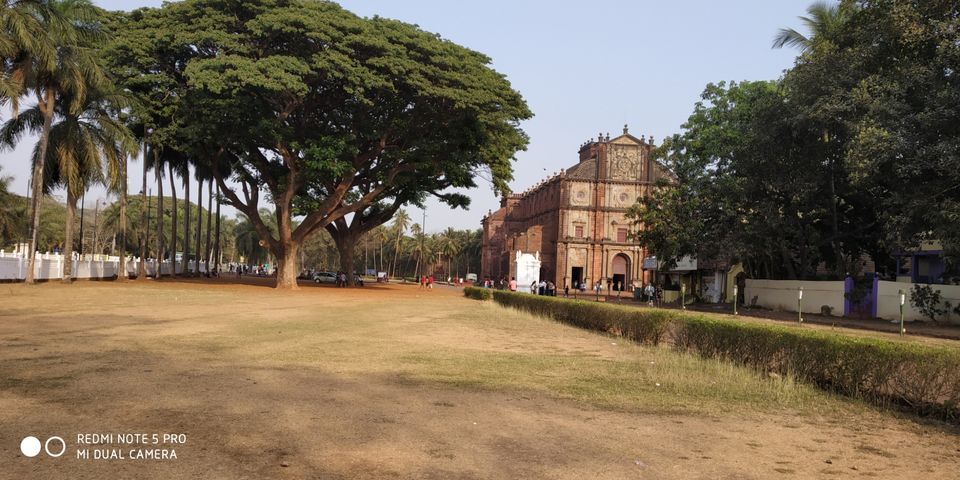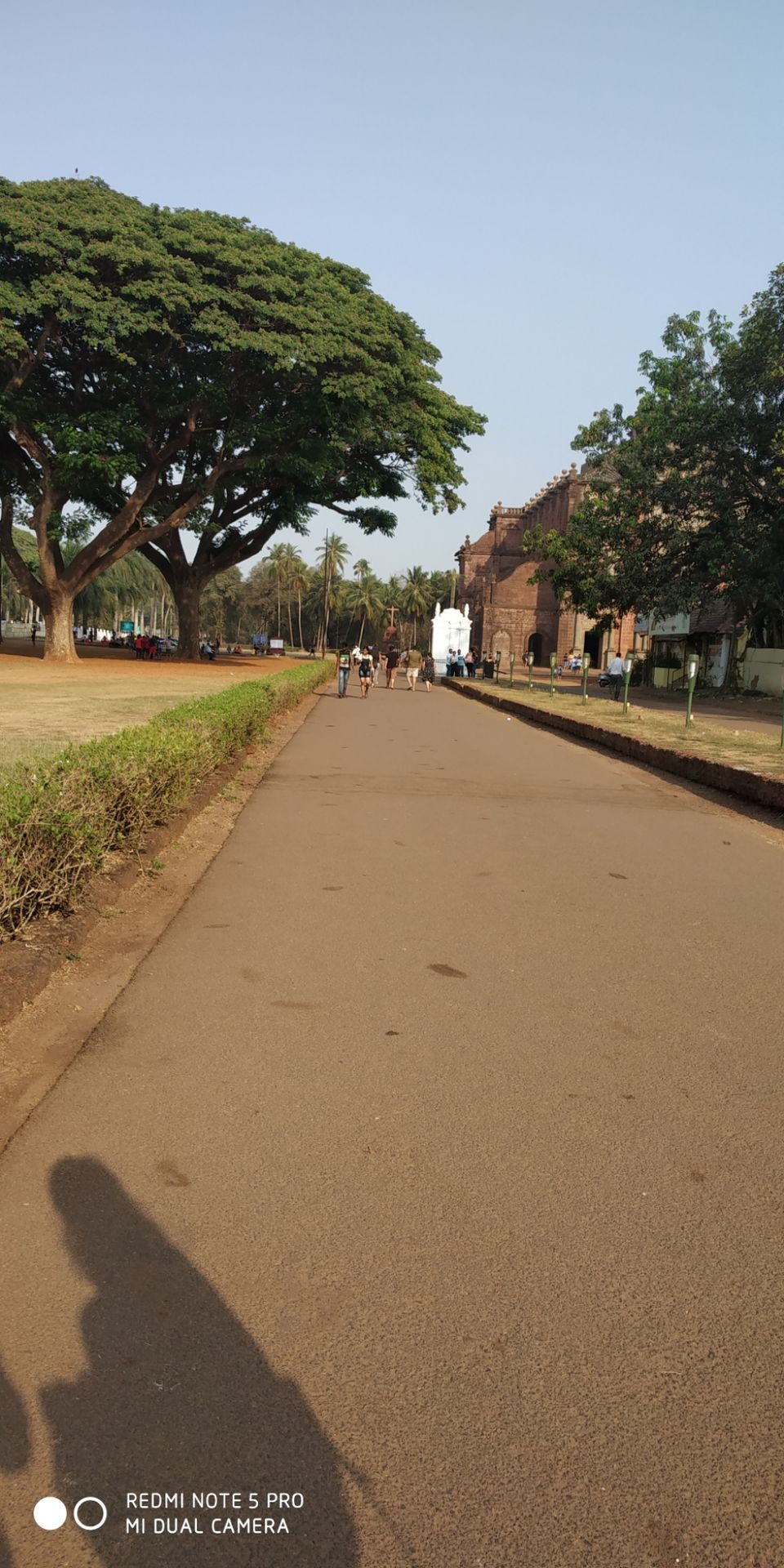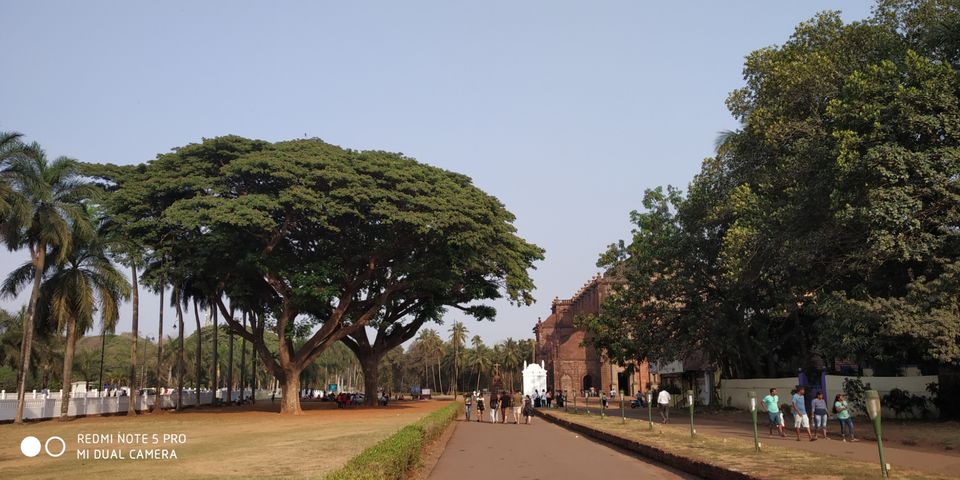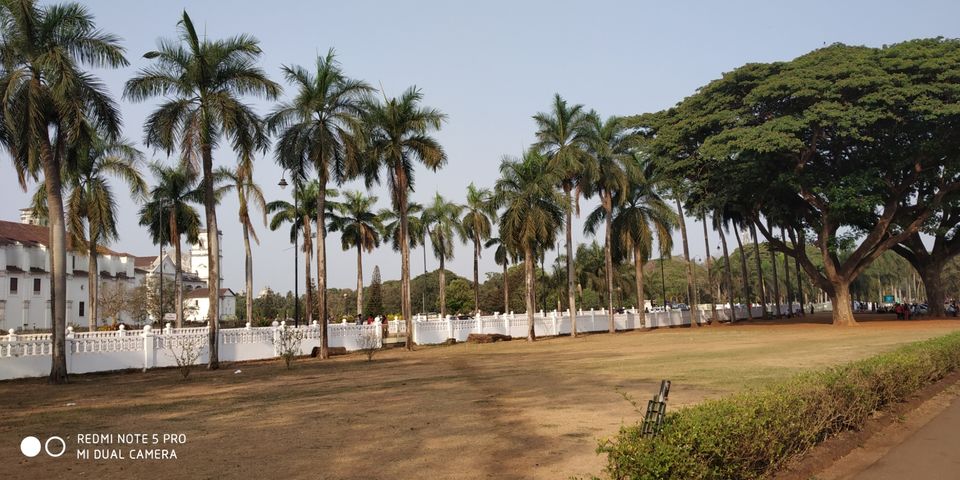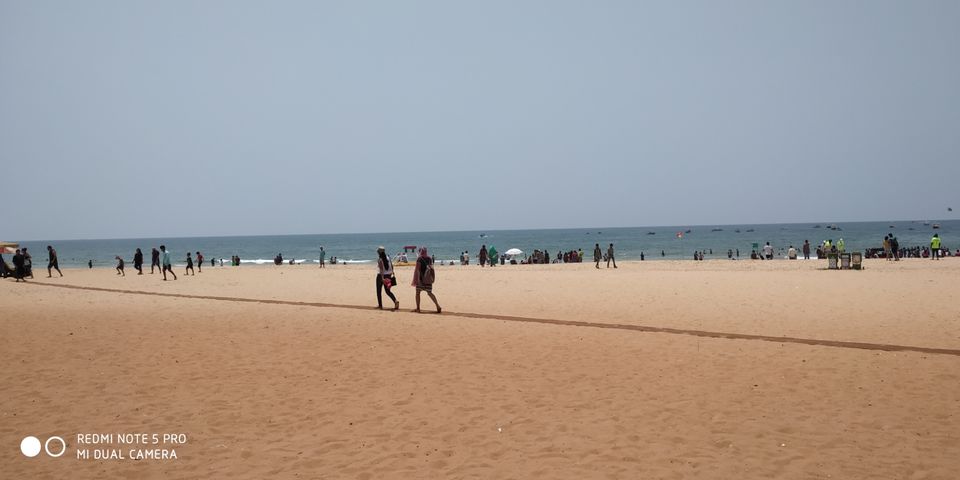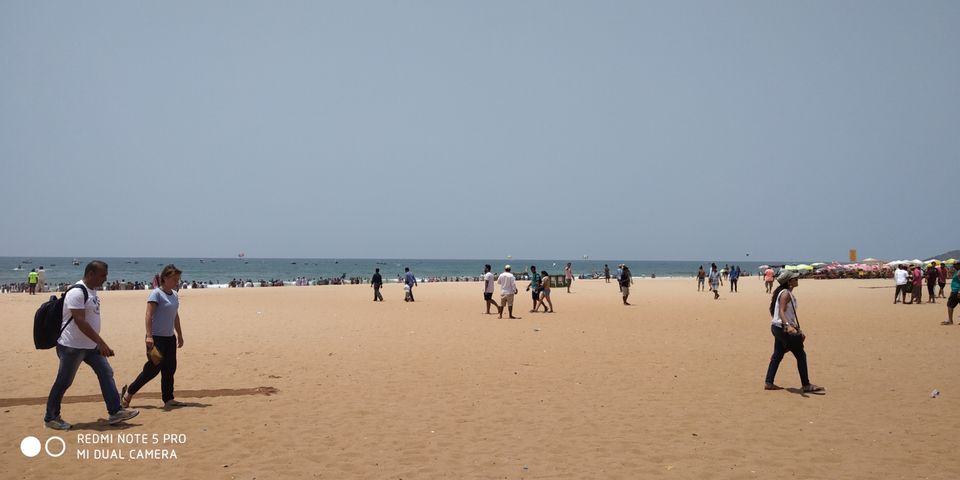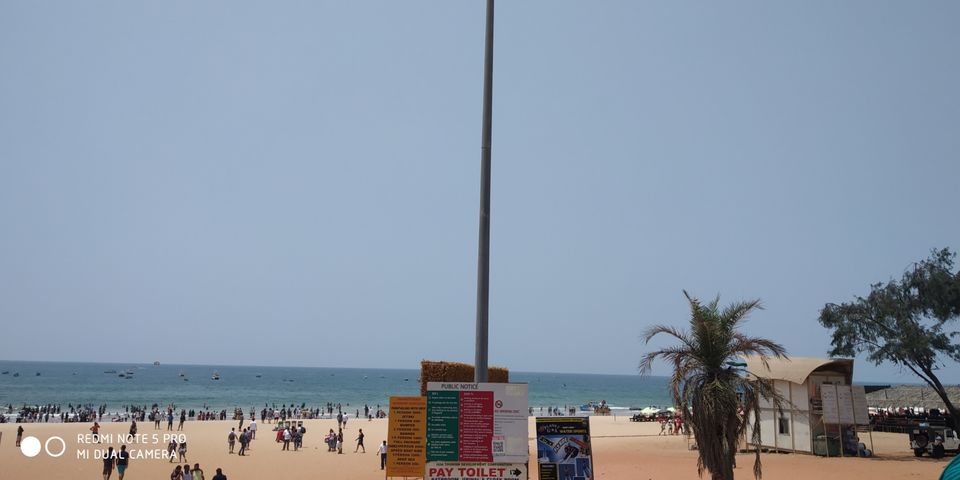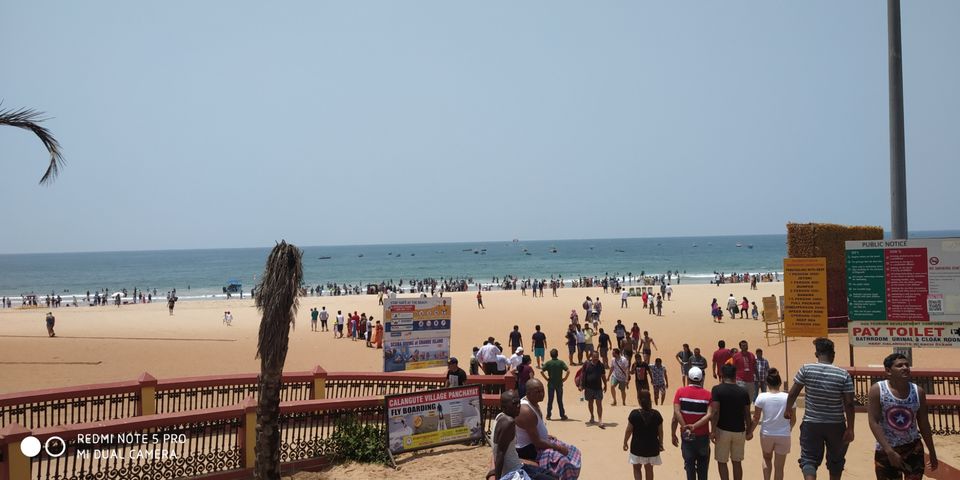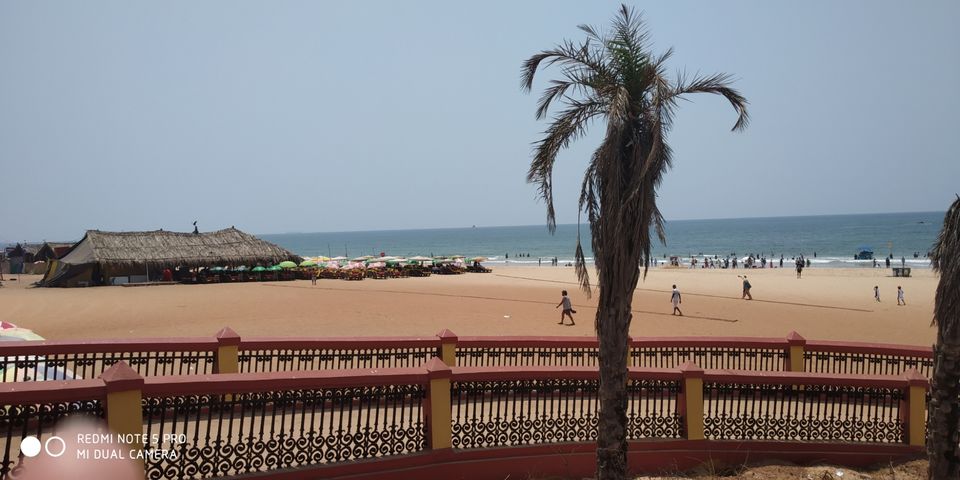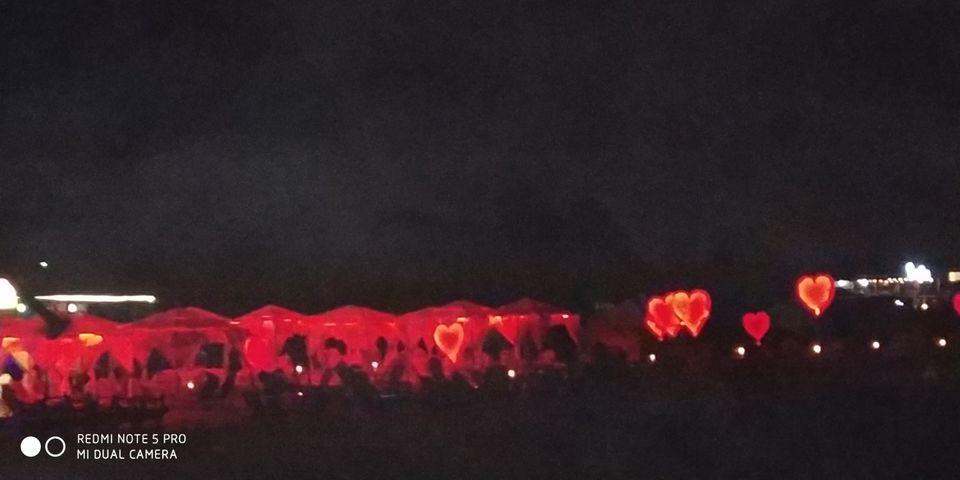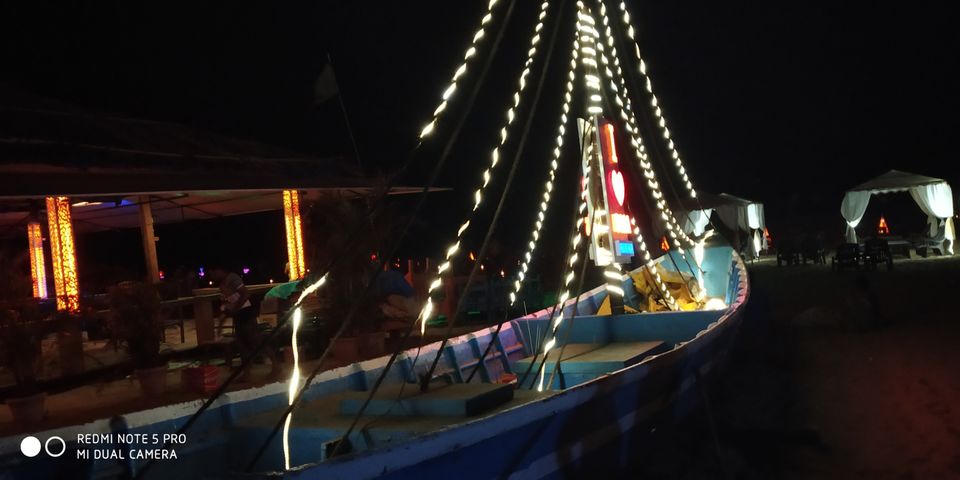 We had booked our train from Madgaon station at 1 pm, so we had only the morning of 3rd day for enjoyment. We woke up early in the morning and ran to Baga beach with literally no mobile phones or anything else. We swimmed in that beach for about 2 hours and had the best time of our lives. We enjoyed thoroughly and got back to hotel. We packed up everything and went to panjim by a cab (500/-) and then took a bus from there to Madgaon. Our journey was a memorable one as it was a girl's trip and that too with best friends.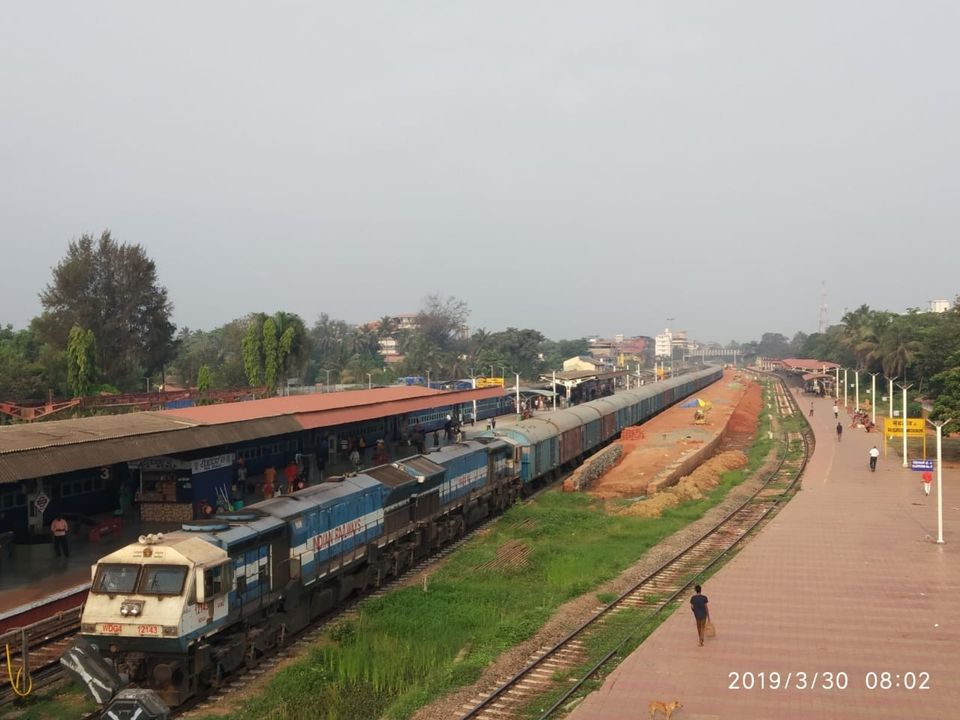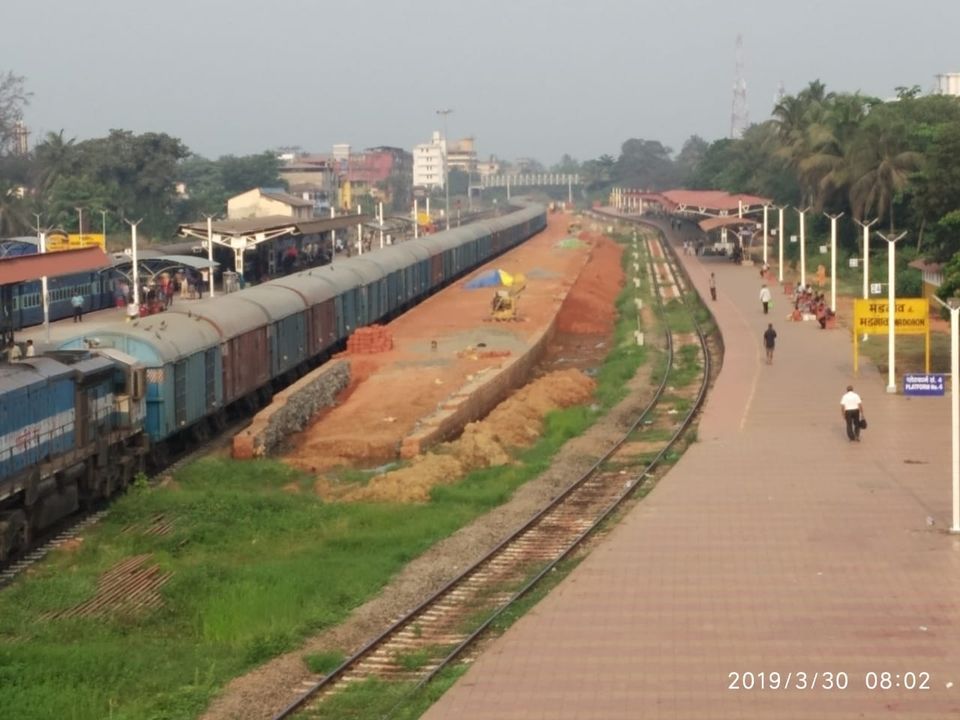 So, here are some tips with which you can nail a Goa trip in a budget friendly manner :
* Use public transport for traveling from one destination to other and carry less baggage so that travelling and shuffling through buses easy.
*Buses run at particular timings from different stops. Talk to locals and get that clear first.
* For Food, use little shops or dhabas as they serve good food in less price.
*Travel light, keep only the important things.
*Always  use sunscreen and body lotions while stepping out in the sun. Don't forget to carry stoles, sunglasses and caps. *NECESSARY *
*Use GPS and Maps all the time, the locals will try to make profit, don't let them do that.
*Be smart, attentive and sharp.
With this note, GO ROCK GIRLS!!! #GOGOAGONE ♥️