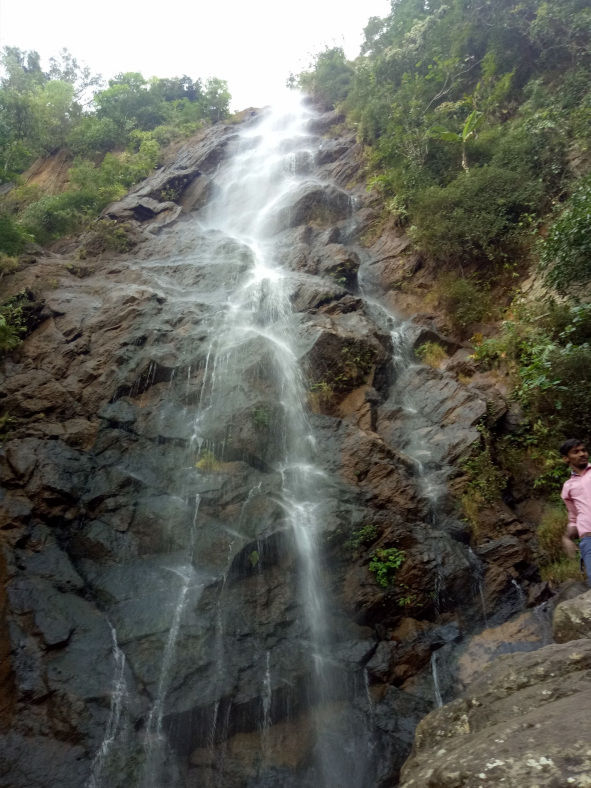 After a long visit to two waterfalls in a row. Few of my friends weren't ready to continue to another. As I read about this waterfall too much which is not less than a hell way or to a roller coaster ride; I was the one compelling rest 8 to join along!
Finally my zeal to visit this waterfalls journey started. As, I already told its way is not an ordinary one, but extraordinary. It was a "Jeep ride".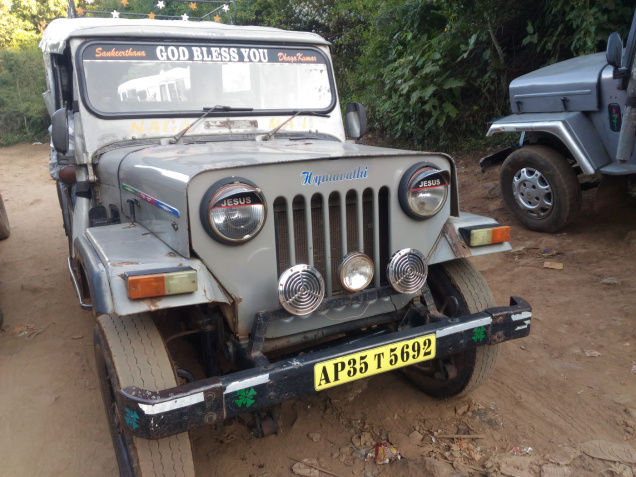 The driver counter struck dialogues mixed of much sarcasm for our silly questions trough out that 8 km journey on a mountainous terrain. He dropped us at a point where we had 2km walk to reach the waterfall.
Trust me! It was too tiring! But we couldn't go back because we paid few may bucks to reach at least till there.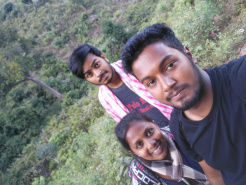 We were pushing our asses off to reach the destination.
Our gang has a people of all categories, Superfast, neutral and few tortoise walks. There are few small shacks selling coconut water, roasted corn and bamboo chicken on our way. The worst thing we can do is sit down and take a nap, it made it harder when it's time to get going again. We could hear that sounds of pounding water, as a sign of our goal for then.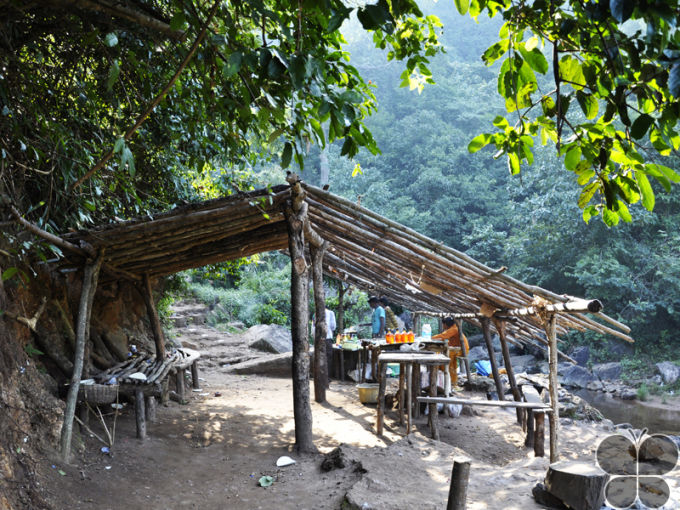 And Yes! There comes our 'Katiki Waterfall' Originating from the Ghostani River.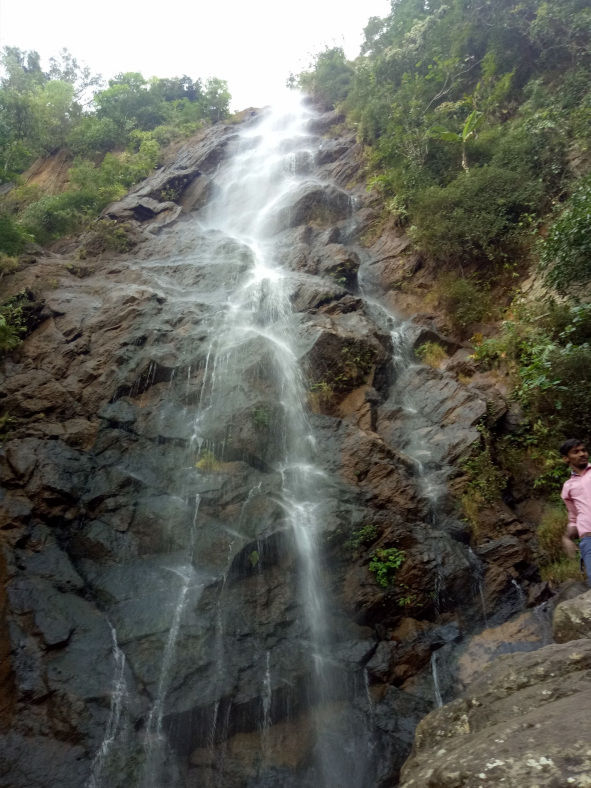 We could see, hear, smell, touch and even taste the waterfall. A waterfall which is a path from, "Sky above to the Sea!"
The flow was too rapid from high, yet gentle until we could sense it.
The dew of the falls was as cool as ice pieces; in short it's a "GUSH".
It was as small as a stream, which went a flow through narrow gills, surrounded itself into a river!
Just dip your feet into the cold water and immerse yourself in nature.
There's never a good time to say goodbye to this waterfalls, but I have to wander this mystic world…..