Year 2010 when I traveled to Mumbai for an Interview at TCS. That was the time I had a first impression about Mumbai and I will say it wasn't great which never led me to that place till 2015.
The 2015 trip to Mumbai was all about juggling in the Mumbai trains and getting lost and tired. Only fun factor was shopping on the link road! Come on! Girls after all so. So it was 2016, third time I took a chance again to see Mumbai and Yeah this time! I fell in love with the city of dreams!
It was decided that this will be a non-shopping trip. A clear motive to breath in the city life. We started from Pune, In Indrayani Express, 5.30pm on a Friday. IT people after all. Always try to make the best out of the SAT-SUN. The start of the epic shit was travelling in the train compartment for Handicaps. ???? Night we reached at 9.30pm to Kalyan, got into a local train that took us to Dombivali, without ticket ????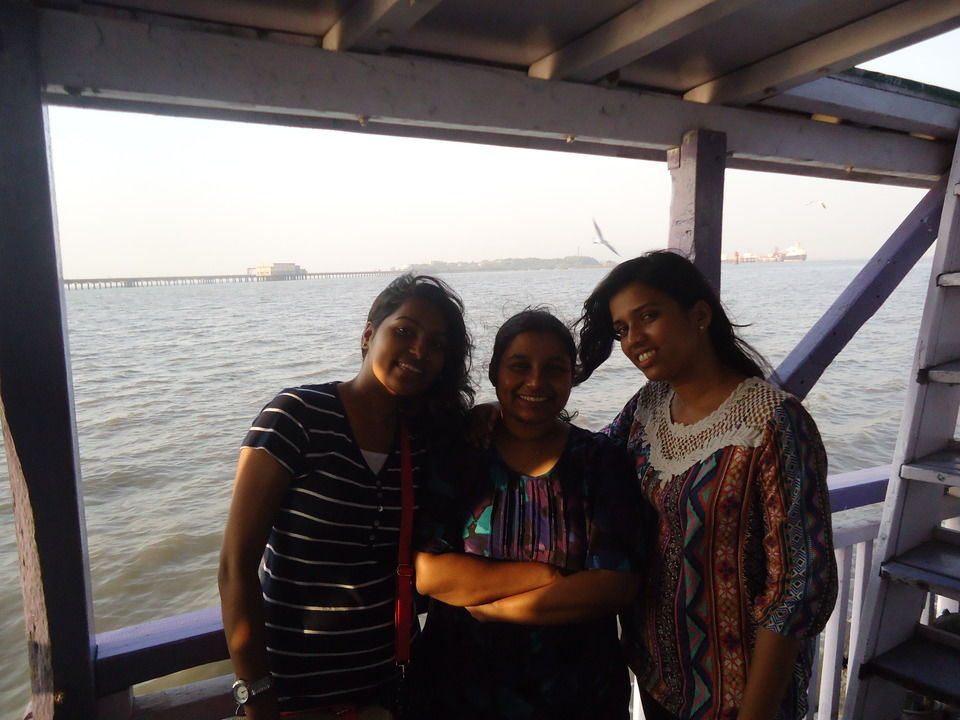 At Dombivali, Laxmi kaki picked us up from the station. We reached her place, told her all the epic story of catching the train at last minute and the handicap compartment story. After a stomach full of laugh and food we went to sleep. In the morning we headed to Gateway of India. It was only seen in pictures and videos till then. And that time I was standing in front of it. Such a classy view it was.
As it was already sunny there, we decided to go check Elephanta caves first, so we headed towards the ferryboat dock. We got into one, and the ferry journey started which lasted for one hour, surrounded by water. Seeing the mighty boats, the birds swinging around. Well two photographers together, we had to do a bit of clicking. And we did capture some awesome moments.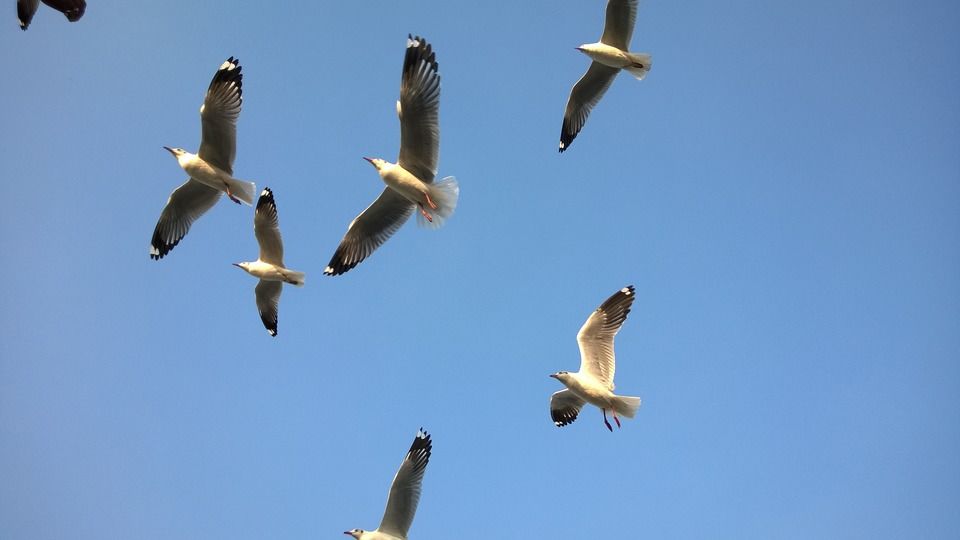 And a while later we reached the Elephanta caves. When I speak of this place I remember my History textbooks in School ???? ???? Though the place is so badly commercialized, we managed get the chaos off our mind and mind it watching the historic vision ahead of us. And I must say the mighty Elephanta caves are a piece of wonder. Huge sculptures a nd the minute detailing in there. The return ferry boat ride from Elephanta was a peaceful one. We soaked ourselves in the calmness of the water around, reflecting on my own self and life.
Those moments were serene and quiet. And I'll miss that time. Every person once in a while must experience this lone time of quietness. Helps to silence down the chaos that goes in our minds. Anyways back to the Mumbai story. Once we reached the dock, we had a long stroll around the gateway of India. Then classy Hotel Taj. The cars that get in and out of the hotel and really worth a stare. And we did that staring.
Walking past the Hotel we moved to Leopold Café on the Colaba causeway. The streets that lead us there were quite evening types. The sun had just set and the dim lights made the walkway shimmer. And in that moment I realized I have started loving Mumbai. The one that felt scary insecure and crowded suddenly felt peaceful, comforting and beautiful. Anyways back to the topic.
Talking about Leopold Café, The cafe was an early site of gunfire and grenade explosions during the 2008 Mumbai attacks by terrorists. The restaurant was extensively damaged during the attacks. Gunmen sprayed the restaurant with bullets and the bullet marks can still be seen. Leopold_Cafe And the ambiance in there is something that makes your forget all the crackle out there in the outside world. The funny posters around are worth a read, thought and laugh. We had a pretty cool time in there, the pasta was amazing and the coffee too.
If you are visiting Mumbai then this is one hell of place to just grab a drink and have a chat with your buddy. It was already 9 by then. So we headed to Marine Drive. Spending the late evening time at Marine Drive was 1 of the "Things to Do" on my checklist. And this was it to mark it checked! Words are not enough to explain the beauty and peace that place has. Also the romantic feel of the place. Though this time it wasn't appropriate.
We sat there for a while, facing the Arabian Sea, with the cool breeze caressing our tired faces. Soon we were refreshed and decided to stroll along the drive. We had a quite good time watching around, you know what I mean. After a series of quite giggles we decided to leave and headed back home. It was late by the time we reached home and went off to sleep. After the full day of tiredness we couldn't make it up for the next day roaming plan. We spent the whole day with Laxmi Kaki and family. And eve we left for Pune with a bunch of memories in our hearts and photos in our cameras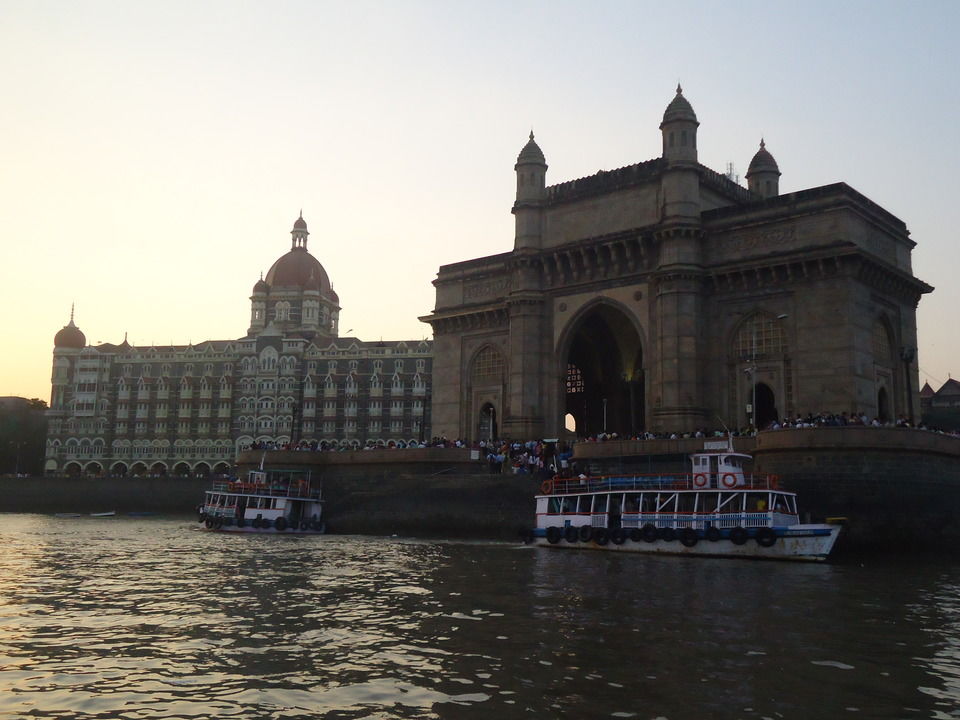 To wrap it up, I must say Mumbai is my love at third sight ???? and I mean it To those who don't like Mumbai, wipe off all the things you have heard about Mumbai and soak yourself in the life there, I'm sure you will love it, go give it a try
This post was originally published on Glowing Minds.