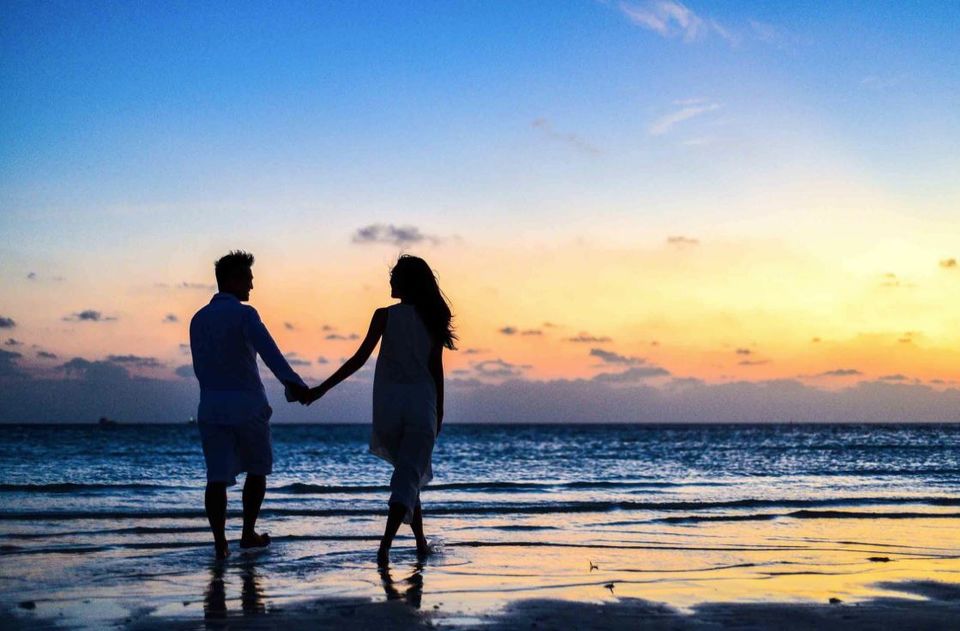 All parents need some time away from the kids to refuel. If you have a weekend getaway without the kids coming up—or maybe want to have one—soon, it is probably safe to say that you are looking forward to a break from all the daily demands of parenting. You love your kids, but some quiet time with your partner or some friends probably sounds pretty good. Or, maybe you are looking forward to being able to stay out passed curfew—maybe even passed bedtime!
However, preparing for a weekend away and thinking about being away from your kids can also make you feel stressed or nervous. There is a probably a lot on your mind about everything you need to do to get ready for your trip and make sure your kids are in good hands. Below you'll find four tips to help you prepare for your weekend away and minimize your stress.
Prep Your Children for the Separation
Being separated from your children may be challenging for you, but it is likely going to be harder on them. Sometimes, when you're younger, it's hard to understand temporary separation. So, before you leave, you'll want to do what you can to prepare them for your absence. Exactly how you do this will depend on their ages, but you'll want to tell them where you are going, how long you'll be gone, and when you will be back.
There are lots of great ways you can show your kids you love them and help them handle being away from you. For example, setting up a countdown for when you'll return, surprises for each day you're away, "tattoo" hugs, or leaving them with your photograph or belongings of yours can help them feel comforted in your absence.
Arrange and Plan for Child and Pet Care
Before you finalize plans for the trip itself, you'll want to make sure that you have arranged for care for your children and any pets you may have for the days you plan to be gone. You may be having them stay with someone else at their home, or a friend or family member may be coming to stay with them at your house. Make sure you have a solid commitment from the person or people who will be taking care of your children so you know you can book your getaway with confidence.
Additionally, you'll want to make a detailed list of everything they'll need while you're away. Things like contact information, emergency phone numbers, schedules, allergy information, and so on will need to be clearly written out beforehand and given to their caregivers. If you're travelling especially far, be sure to leave a note authorizing the caregiver to bring your child to a doctor in the event of a sickness or emergency. If you find your kids or pets need something on the list that you might run out of or don't have at the time of list-making, be sure to stock up before you leave.
Prepare Transportation
Before you take-off for your getaway, you will want to confirm your travel details. If you are flying, you'll want to check-in online 24 hours before your trip, confirm your flight is on time, and print your boarding pass. Be sure to know details of your return flight as well. Knowing the details in advance will help you ensure you're back within the expect time frame so your kids don't panic or worry about you. If you will be driving, you will want to have your car serviced to confirm that it is safe to drive. Unexpected car repairs can be costly and time consuming—especially in unfamiliar areas. Things like transmission, engine, and brake repairs are more frustrating and stressful when they become an emergency situation. Ask your car guy if your car can handle the trip to and from your destination.
Do Some Research
It can be very overwhelming and put a damper on your fun if you feel like you are scrambling to find things to do once you get to your destination. Before you set off for your weekend away, check out the area online. This will give you some ideas for activities—free, cheap, or more of an investment. Are there any attractions that you definitely want to see? Will you need tickets for anything? Try to have at least a rough sketch of what you want each day to look like—even if that means planning nothing. You just don't want to travel somewhere and feel like you might be missing out on something and regret it later.
A weekend away might be just what you need to regain perspective, relax, and reconnect. Don't let worry get you down—prepare yourself as well as your kids so your trip goes smoothly and you can make the most of your time away.