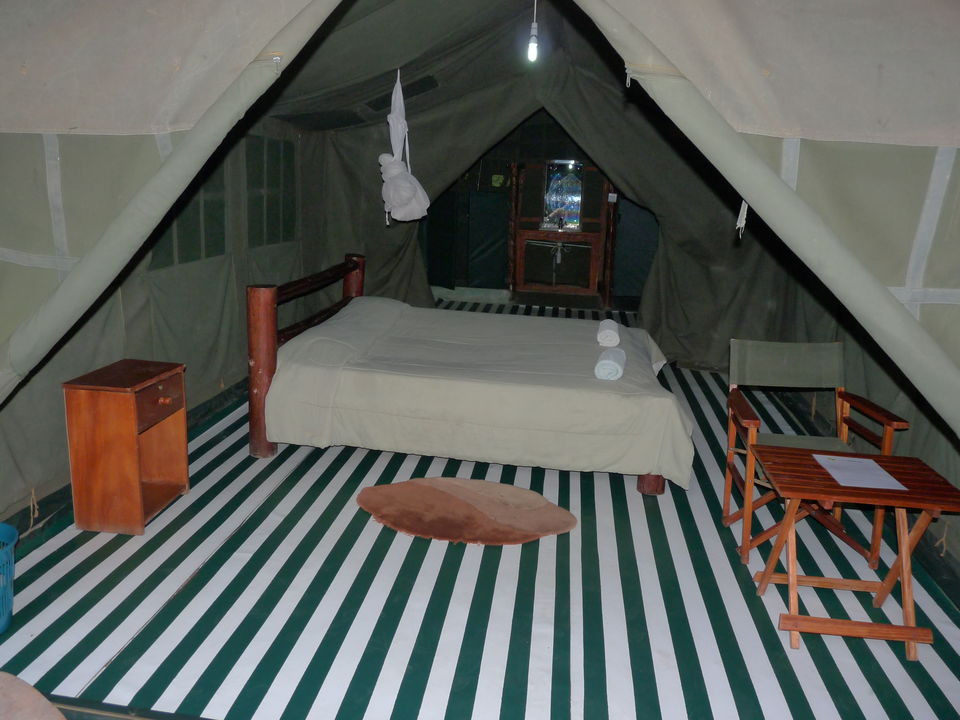 A great escape to the Masai Mara with friends or family is always a fantastic idea, but depending on everyone's travel preferences, you may or may not find a good safari deal if you wait for a last-minute sell-off tours. This depends on several factors, one being the availability of the Safari packages, as there may be a high demand, which in turn, means there will be a smaller selection of tour packages available for last-minute sell-offs. By waiting until the last minute, you may miss out this opportunity to have a getaway safari holiday at all. Enchoro Wildlife Camp is offering you this awesome All Weekends Getaways and Jamhuri Day Tours to Masai Mara Safari special offer 3 days 2 nights in a semi luxury tented accommodation, transport, park fees and meals with no hidden costs at all.
All Weekend Getaways and Chrismas Safari Itinerary 3 Days 2 nights.
(ONLY VALID FOR ALL WEEKENDS, FRIDAYS-SUNDAYS AND THE CHRISMAS DAY 2014)

Day 1: Nairobi/Mara Pick up from your hotel in Nairobi at 7.30 am and head southward to the viewpoint of the Great Rift Valley. Continue to Narok a small Masaai town then to Masaai Mara for lunch at the camp followed by afternoon game viewing to see the many animals that inhabit this unique park return to camp for dinner and overnight.
Day 2: Masaai Mara After breakfast leave the camp for a full day game drives in Masai Mara, explore the parks amazingly with high concentration of wildlife. This game reserve is Kenya's finest wildlife sanctuary including migrants, well over 450 species of animals have been recorded here although July, August and September are the months when the Mara plains are filled with migrating wildebeest and zebra, there is also resident wildlife year round. The famous Maasai tribesmen live within the dispersal area of the game reserve lunch is serve in the park then return to Enchoro Wildlife Camp for dinner and overnight.
Day 3: Masaai Mara/Nairobi An early morning game drive in Masai Mara followed by late breakfast then departure to Nairobi stopping sporadically for the breathtaking panoramic views of the rift valley and adjacent landforms. The tour ends in Nairobi in the afternoon.
Enchoro Wildlife Camp "The Place to stay".
The Price from Nairobi Non-Resident USD 375 Per Person. The Price from Nairobi Resident KSH 15, 000 Per Person. The Price Child below 12 yrs 50% of adult rate
What you will love about this camp - Very spacious and semi luxurious tents, with a comfortable bed, good-quality bedding, etc. and a great bathroom and amenities.- The views from the tents are beautiful.- Meals are expertly prepared by an experienced chef. - Dining room staff is delightfully attentive and efficient.- The camp setting is truly beautiful.- The staffs are very Friendly. - Oportunity to volunteer in community development with KVCDP.
What's included on the price. -Transport based on our customized seven-seater safari Vehicle with specially modified suspension, full-length photographic roof hatches and seats designed with seat belt and all clients are guaranteed window seats. - All game Park Entrance fees - All Camping Fees - Full board accommodation offered in a semi luxury large spacious tent, all en suite bathrooms with hot and cold shower, flash toilet, changing room and lockers for valuables ..Enchoro Wildlife Camp Photo Gallery. Kimana Camp in Amboseli. - Unlimited game drives - Three meals a day while on Safari - Airport picks up on arrival in Nairobi if any. - Use of our Professional Driver Guide. - 3 litres Mineral Water
What's NOT Included on the Price.
-Personal spending money -Drinks/beers/sodas etc -Laundry Services at camp -Telephone
Enchoro Wildlife Camp Masai Mara
Delta Hotel Nairobi
University Way, Opposite Central Police Station
Tel : +254 20 2222237/+254 20 2222238
Fax : /+254 20 2222238
Mobile : +254 722760661/+254 732739483
Email: info@enchorowildlifecamp.com
http://www.enchorowildlifecamp.com
http://www.facebook.com/enchorocamp
Skype:AfricanHomeAdventureLtd
Specialists in: Hotel/Lodge/Tented Camps Bookings, Tours /Safaris, Excursions, Mountain Climbing, Camping Safaris, Honeymoon packages, Air ticketing, Conferences, Airport transfers & Car Hire.