The first thing that comes to our mind when we think of Goa is Holiday. I finally decided to write this article to provide maximum possible information to the tourists traveling to Goa & i guess this is going to be one of the lengthiest article of this blog. Goa within itself is huge, it has a coast line of 100 KMs and total area of 3702 SQ KM. There are plenty of places to visit in Goa and one may need at-least a week to cover them all.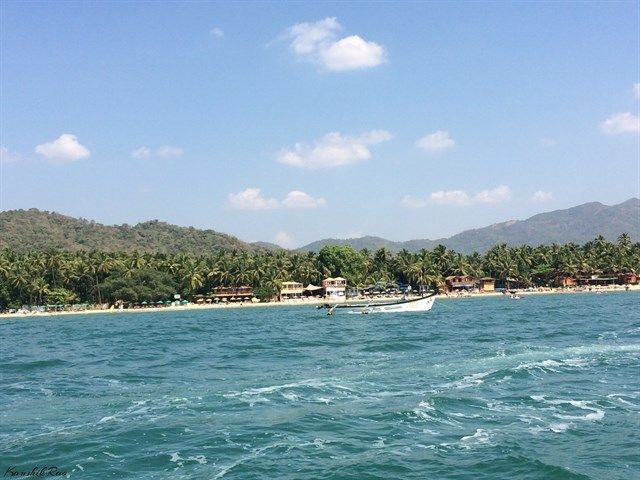 Goa is divided into two districts, North Goa and South Goa. To simplify, North Goa is for Party Lovers where as South Goa is for Peace Lovers. South Goa generally sees less tourists but the beaches are very beautiful & one can peacefully spend all day at the beaches. But wait..! There is something more… Goa is not just about beaches, parties & alcohol. You can explore some beautiful churches, amazing temples, old yet beautiful Portuguese houses, some amazing local cuisines, local drinks, street photography, water falls, tropical spice plantations, forts, night markets and what not.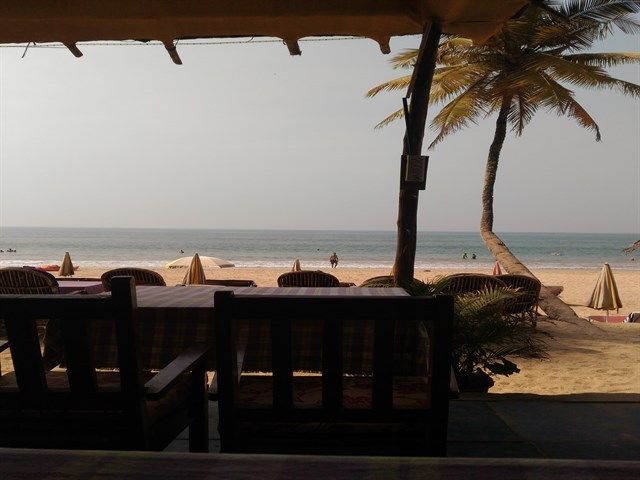 To begin with let us start with North Goa, which is known for its night life which includes some beautiful beaches, clubs & casinos.
North Goa
Places to Visit
Beaches: Goa has over 20+ Beaches, Baga, Calangoat, Candolium. Anjuna and Arambol happen to be some of the best beaches in North Goa. These beaches have plenty of beach shacks and places to stay overnight. One can enjoy good Goan food with cocktails or other drink at the beach.
Clubs: One need to visit all the clubs in Goa which offer amazing ambiance and experience. You may be amazed to know that each of the club play different type of music. Some of Clubs play only bollywood, some play only English POP, where as some play only Classic and the list goes on. Below are list of some popular places which should be on your bucket list if you love clubbing. Make sure you visit Titos Lane at Baga to experience an amazing clubbing experience in Goa.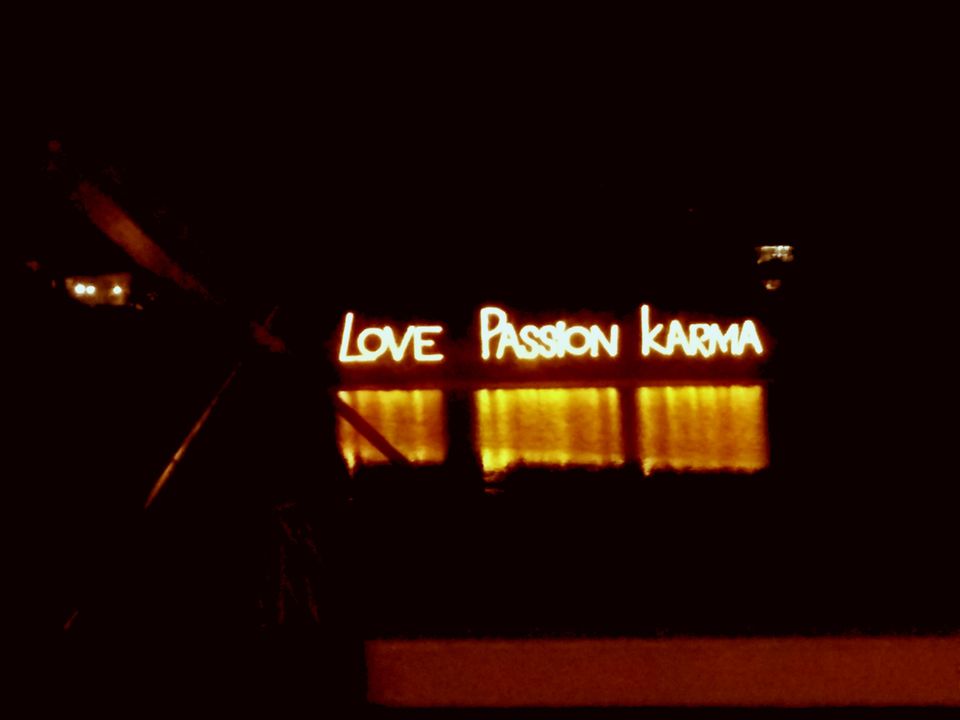 Tito's
Mambos
Club Cabana
Love Passion Karma (LPK Waterfront)
Shiva Valley
UV Bar
Sinq Night Club
Curlies Beach Shack Anjuna
Casinos: Another one on your bucket list must be to visit any of the Casinos in Goa. You may try your luck with slots, roulette, poker, flush baccarat etc.. With entry of approximately 3000 to 5000, you get 2500 worth of Chips for playing along with complimentary drink and buffet. These casinos are either floating or cruising types and is a beautiful experience and relaxing as well. Few of the casinos are Casino Royale & Caravela at Mandovi river in Panjim and Casino Carnival at Goa Marriott in Miramar.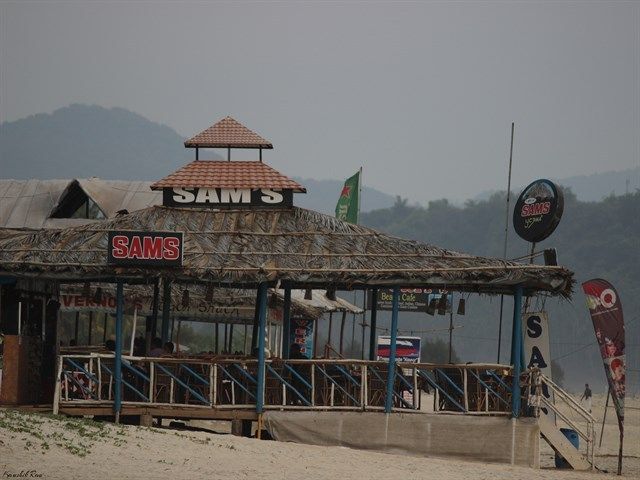 Water Sports and Dolphin Spotting Cruise: Various water sports such as diving, snorkeling, para sailing, jet skiing can be experienced. Various water sports operators are present in Goa who organize these sports. Dolphin Watching and Snorkelling activities are popular in North Goa near Sinquerim beach. Private buses will pick you from your rooms and take you to the port for undertaking this activity. You will be taken to a small island along side Fort Aguada for lunch and return by evening. A full days ride will cost you somewhere around 2000-3000 Rs. We chose Grand Island Tours for this trip and the experience was amazing.
Aguada Fort: Fort Aguada is a Portuguese fort which was built to defend Goa against Dutch and Marhatas.This fort is near Candolium. One can see a huge light house which stands tall and used to guide the passing ships. This fort is known for its grandstand of 79 cannons. It also has the capacity of storing 2,376,000 gallons of water which is one of the biggest freshwater storage during that time in whole of Asia. There is a huge jail located underneath the fort. Today the prison houses inmates mostly serving sentences for drug possession or smuggling etc.
Basilica of Bom Jesus: This basilica holds the mortal remains of St. Francis Xavier and is a UNESCO world heritage site. The church is located in Old Goa, which used to be the capital of Goa in the early days of Portuguese rules.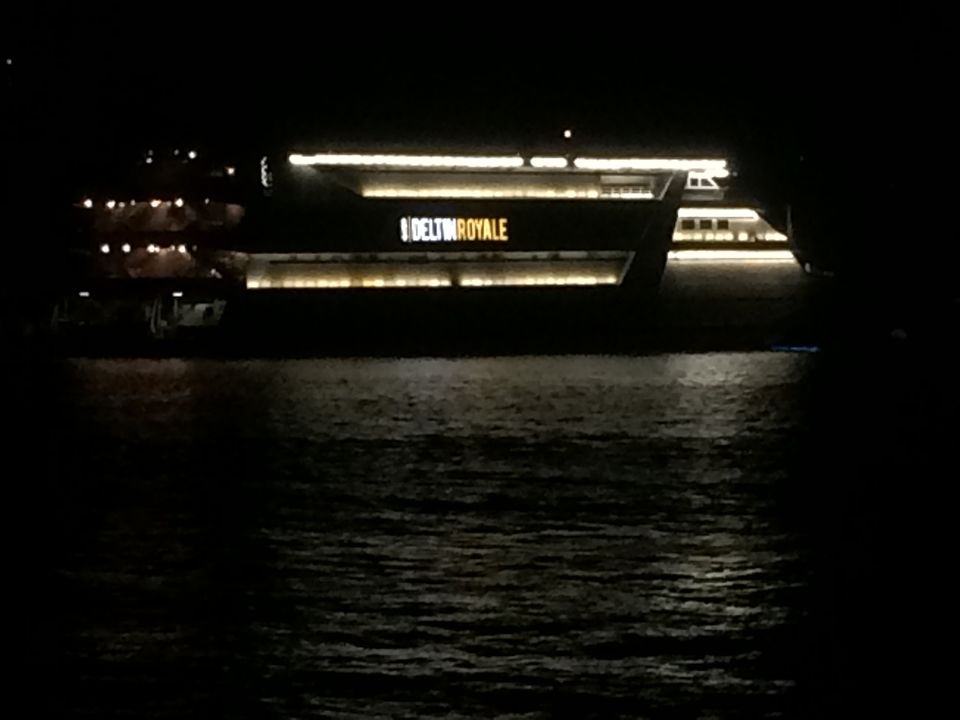 Things to Eat and Drink: How can one not try having local Goan cuisine and drink! Goa is known for its local cuisine and local drinks.
Drinks
Kings Beer, A local beer, this is one of the rarest beer in Indian beer brewing industry.

Uraak is one of Goan secret drink! It is the available fresh during the months leading up to the monsoon, this cloudy nectar is the first distillate of cashew feni.This drink will be available in smaller bars.
Feni is a local drink of Goa made of Cashew or Coconut. It tastes unique and is must have drink.
Port Wine, Desmondji & Armada are few other drinks which should be on your bucket list when you visit Goa.
Food
Humann with Fish Fry- Fish curry and rice tastes yummy and is delicious to have. Order some fish fry along with this and is a great combination.
Dangar- Goan fish cutlets are yummier too..
Kismur – It is a typical side dish made of dry fish with onions and coconut
Prawn & King Fish rava fry – This is fish fry with coating of rava on it.
How to Travel & Where to Stay: Try not to stay in traditional hotels at Goa. Wide variety of choices such as beach cottage, home stays, independent villas or flats are available at very affordable price. Even if you have driven down, we suggest you to park your car and hire a 2 wheeler to commute in Goa. The streets are narrow and if you drive your car exploring Goa will be difficult. It is difficult to find parking as well. Activas, Dio and even bullets are available for rent at a range of 400 to 1200 rs per day.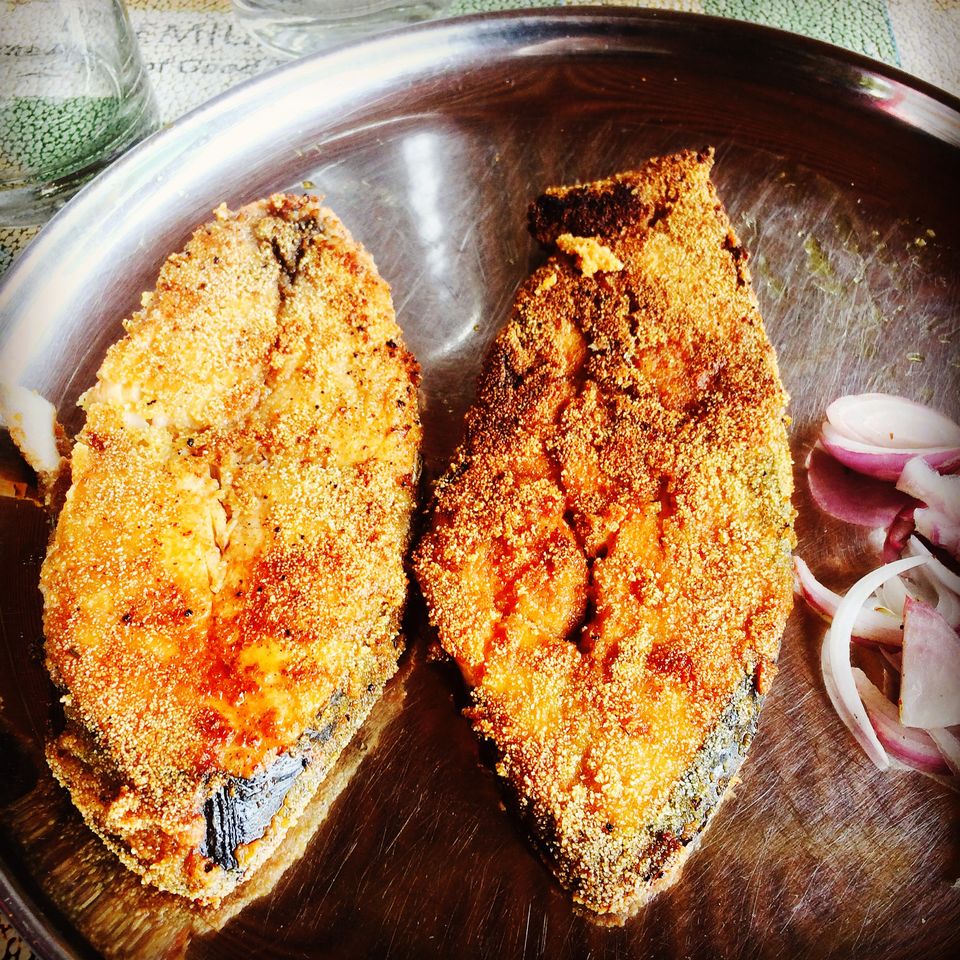 South Goa:
Places to Visit:
Beaches: While beaches in North Goa are crowed, beaches down in South Goa see lesser footfalls and are meant for tourists who would love to relax in a calm and secluded place with their loved ones. Velsao, Arossim, Cansaulim, Agonda, Palolem, Patnem Beach, Colva, Mobor, Utorda, Majorda, Benaulim, Galgibaga, Talpona, Cancona are some of the beaches that can be explored during your visit. Palolem beach has off late become busy and attracts plenty of tourists these days. Nearest railway station is Canacona railway station which is hardly 10 KMs from Palolem & Canacona beach.
Clubs: Unlike north there aren't much clubs. However we were able to explore couple of clubs during our visit. Leapord Valley is a full fledged club in Canacona where as Silent Noise Club at Canacona is a Slient Club.
Dudhsagar Falls: Dudhsagar falls is a beautiful waterfalls which is located in Goa-Karnataka border. Water flows like Milk and hence the name. One can either trek or take jeep or bike to the falls.
Spices Cultivation Tour: Not many are aware that Goa has a vast variety of spices, medicinal herbs, and tropical fruits cultivation. En-route Dudhsagar falls, you may visit Spice Cultivation farms as well. This will be a guided tour and may require prior appointment. You may tour the plantation followed by vegetarian buffet.There is also an opportunity to purchase home grown spices for you to carry home.
Culture and Heritage: You may indulge yourself to visit Goa's most beautiful Indo-Portuguese establishments Braganza House, Goa Chitra Museum, Palacio Do Deao and Ancestral Goa to understand the marvel of Goan architecture.
Cabo de Rama Fort: Cabo de Rama is one of oldest and largest fort of India. Portuguese occupied the fort after they defeated the King of Soonda. This fort is in ruins, but a popular tourist attraction of Goa. This fort is located 18km from Agonda beach. It is possible to view magnificent view of Colva beach and the Canacona beach.
Temples: South Goa, specially Ponda in particular is known for its age old temples. It is believed that when Mughals invaded India and started destroying temples, the priests along with their family and family Gods migrated into secluded forest in south goa and settled there. Each of the temple found here has their own history to boast off. There aare 20+ temples in and around Ponda, some of which are Mahalasa Narayani Temple, Mahalaxmi Temple, Shri Nagesh Maharudra Temple, Shree Ramnath Devasthan, Maruti Temple, Saraswati Temple and the list goes on..
Netravali Waterfalls: This waterfalls is Kundal, Netravali and is very beautiful place. However one needs to trek to reach the falls and is not advisable if you are going with kids.
Things to Eat and Drink: Food and Drink remains same as North Goa. We suggest you to visit Bandekar Bar And Restaurant which is a small place on Agonda Beach Road. You may try variety of fish fry.You will absolutely love the food which they serve there.
How to Travel & Where to Stay: Best way to travel is to rent a two wheeler similar to North Goa. There are plenty of beach huts which you may want to try. Bhakti Kutir is another beautiful place which you may want to try. Most of the 5 Star resorts like Lalit, Holiday INN etc are situated in South Goa.