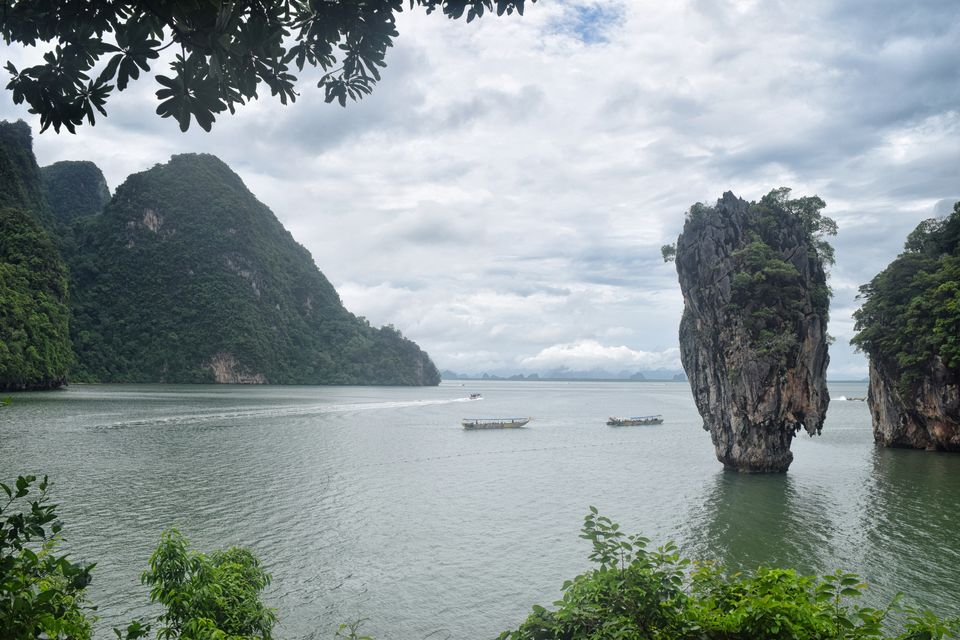 Phang Nga bay, which has been made incredibly popular because of the 'James Bond' island, offers a breathtaking experience, and is a perfect place for your holiday. All you Insta lovers, this is definitely a place where anywhere you place the camera, you'll get mesmerizing shots to capture the beauty of nature.
We had booked the Big boat tour package for our trip to Phang Nga bay from Phuket. Although, you'll find a lot of blogs about people opting for and recommending the speedboat or Long tail boat for these trips, the big boat journey was quite comfortable and laid back.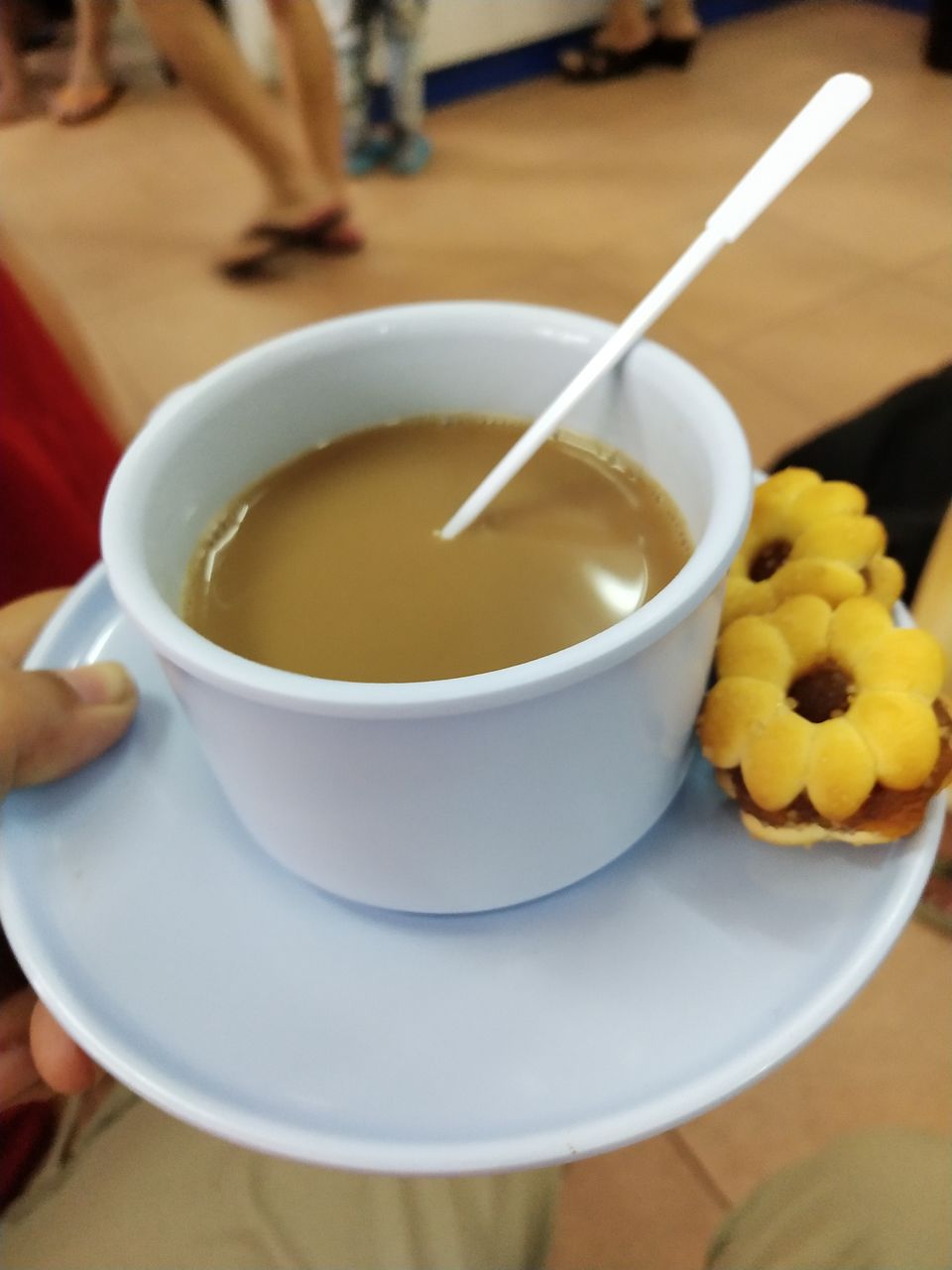 On the day of our trip, we were picked up from our hotel in Patong at around 7:45 a.m. and the journey to the pier was around 1 hour. Upon reaching there, they briefed us a little about the tour and we were served Tea/Coffee and Jam Biscuits.
From there to the boat, we had to take a van and had to pay 20 baht per person for the ride. Once you're on the boat, they have coffee and biscuits, cold drinks, banana and water. And, so the journey begins!
Not for one moment you'd be bored during the journey as it presents you with absolutely stunning views of the ocean and the fascinating limestone karsts that are vertically out of the emerald-green water.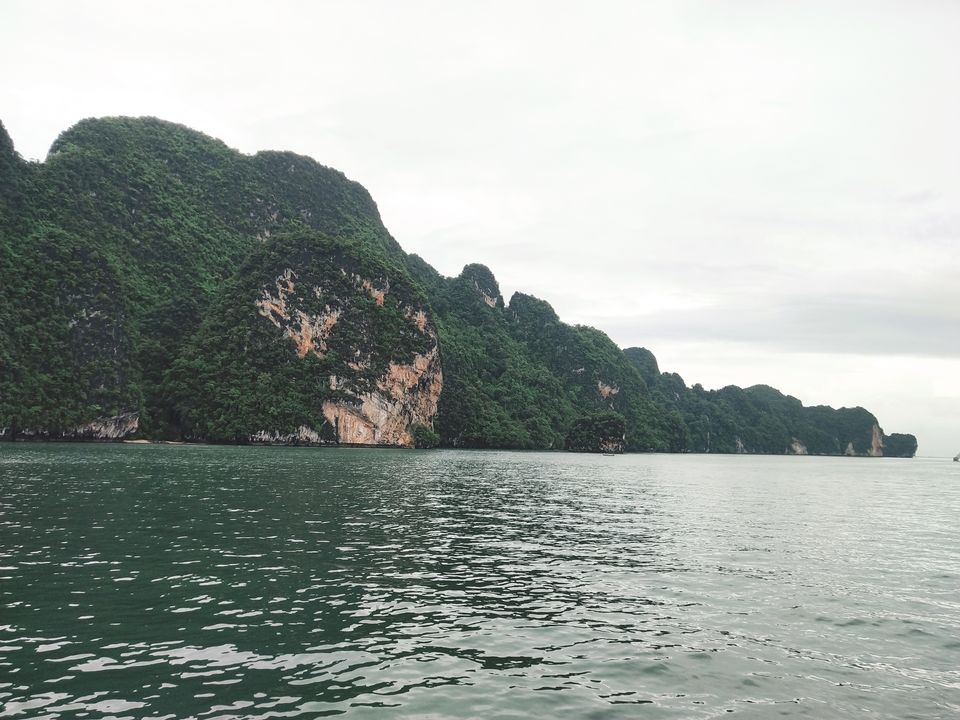 Our first stop was at Hong island and here you'll get to explore the beautiful lagoons as you kayak through the towering limestone caves. The view is nothing short of magical and you'll be mesmerized.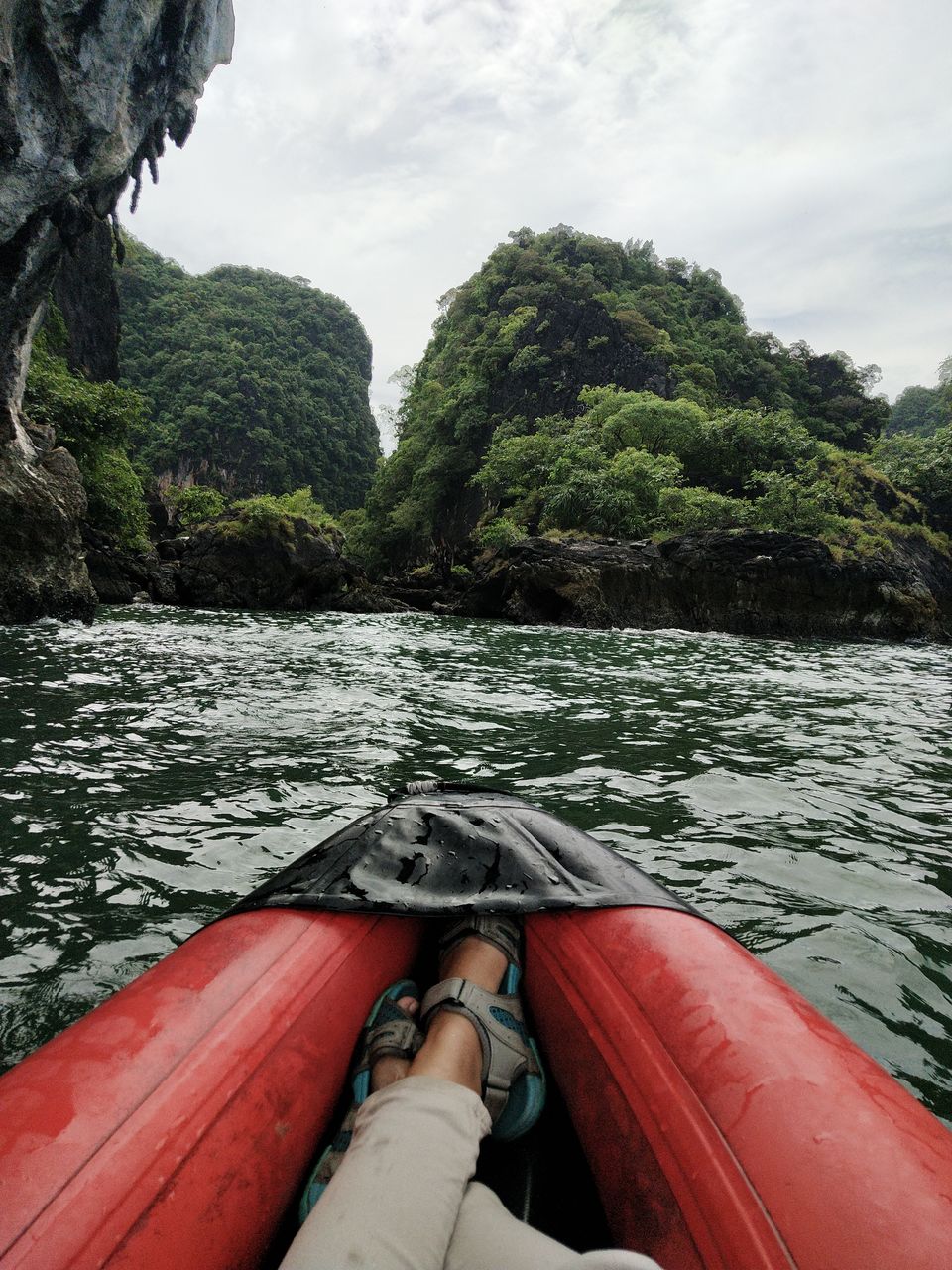 After that exceptional experience of kayaking through the emerald lagoons and sea caves, you'll be back on the big boat. Lunch was served as we started off again on our journey to the next island, which is the hyped James Bond Island. The lunch served is both for vegetarians as well as non vegetarians. They had veg fried rice, tomato rice, noodles, Chicken, Fried Potato, Fried carrots, salads, vegetables etc.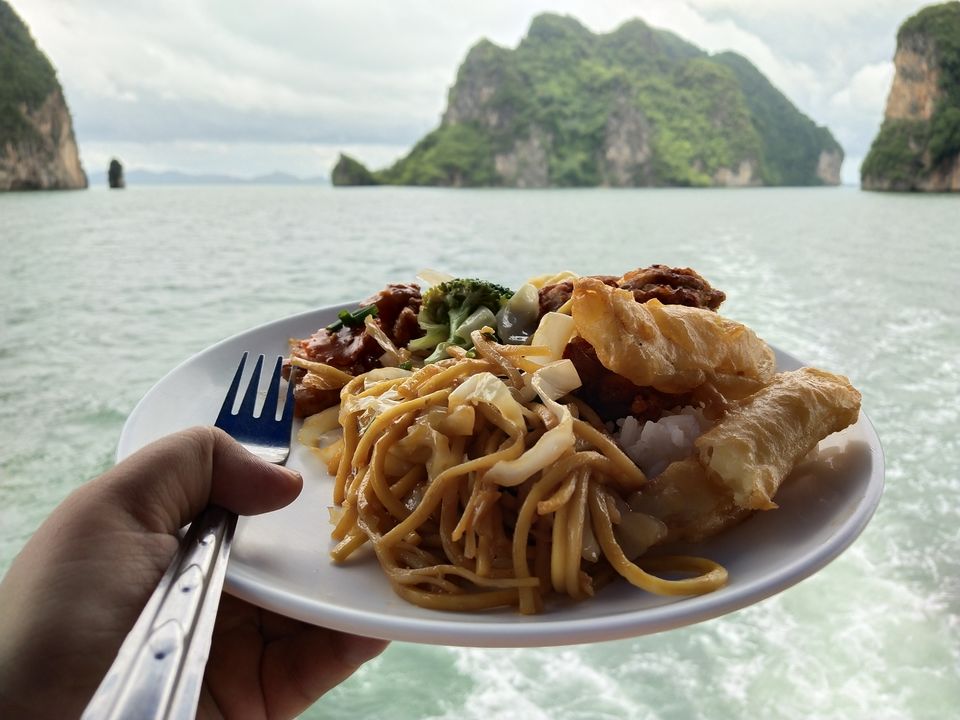 After we were done with our lunch, we were almost near James Bond Island. We have to transfer to a smaller boat to reach the James Bond Island. Once you're in the island, let the beauty of the place sink in. Then, of course take lots of pictures before it's time to be back on the boat.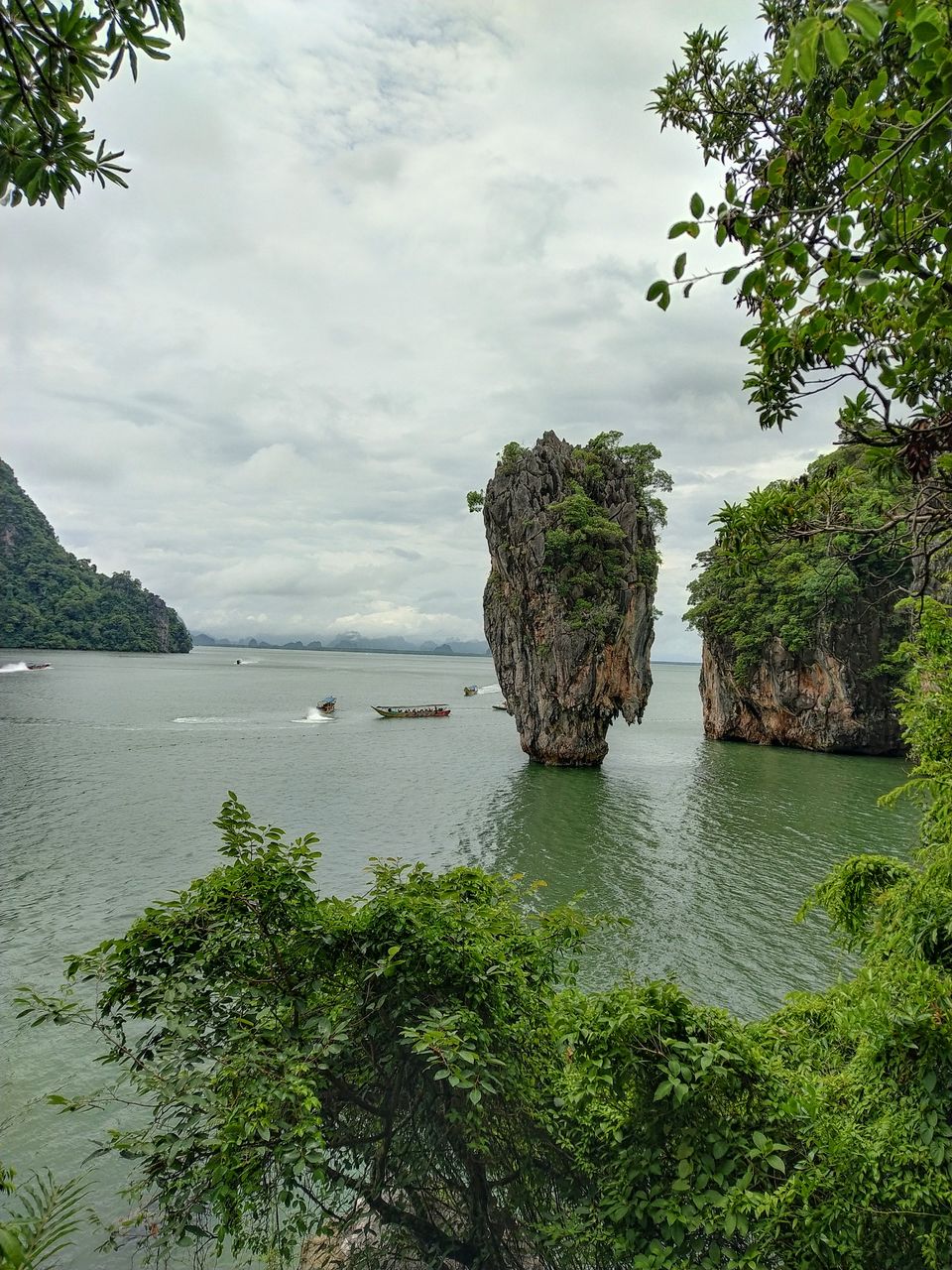 Once we were back on the boat we were served tea/coffee, cold drinks. Now we were on our way to Panak island. This was our last stop and here also you'll get to canoe through a large variety of sea caves. You'll get to experience diamond cave, bat cave etc. However, this cave is completely dark and the canoe guy will show you the caves with the help of a torch light.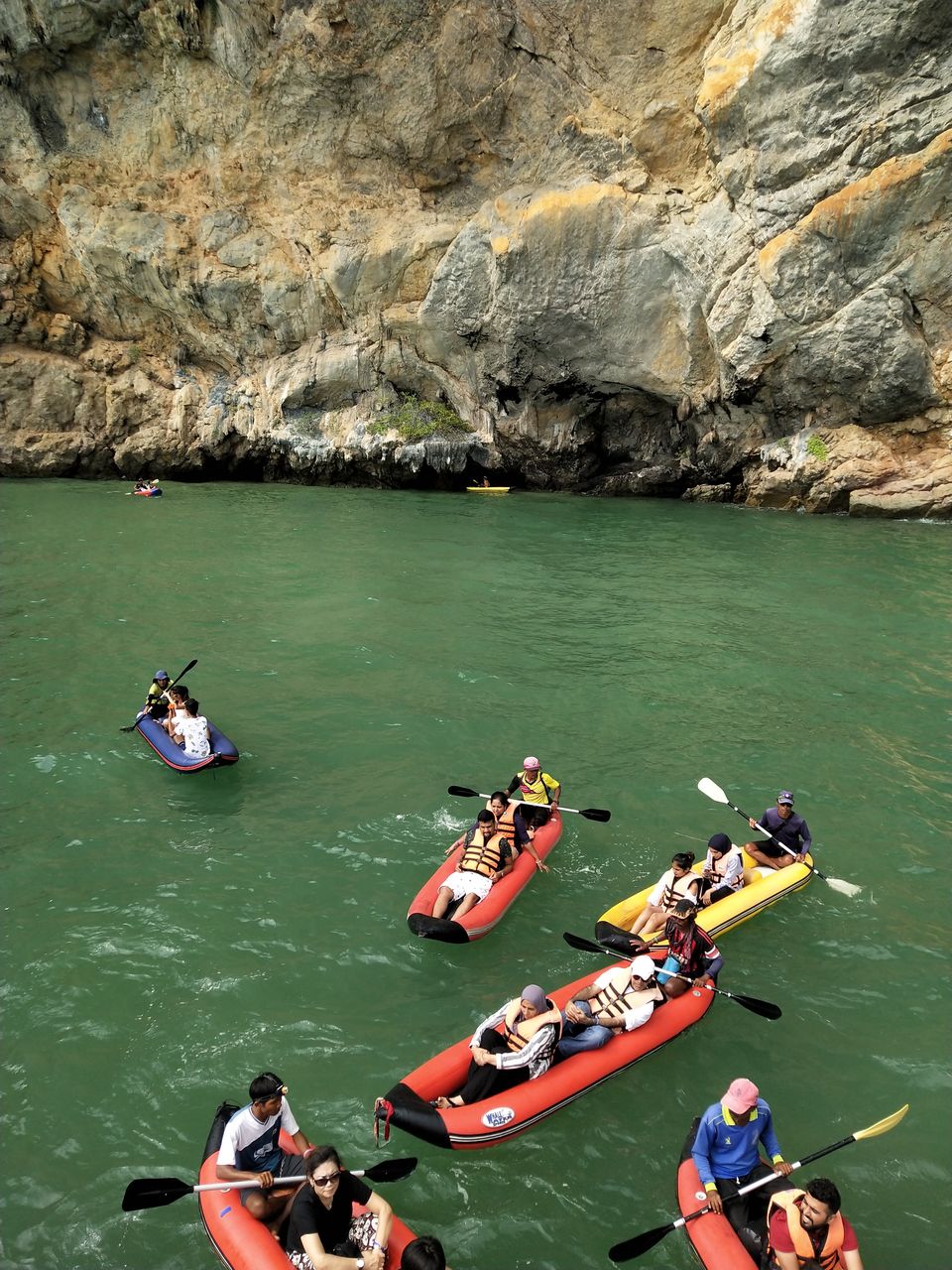 This was the last leg of our tour and we were back on the big boat for our journey back to Phuket. We were served fresh fruits once we were back. The ride back to Phuket was around 1.5 hours. But fret not, it's a scenic route and you'll enjoy the ride back.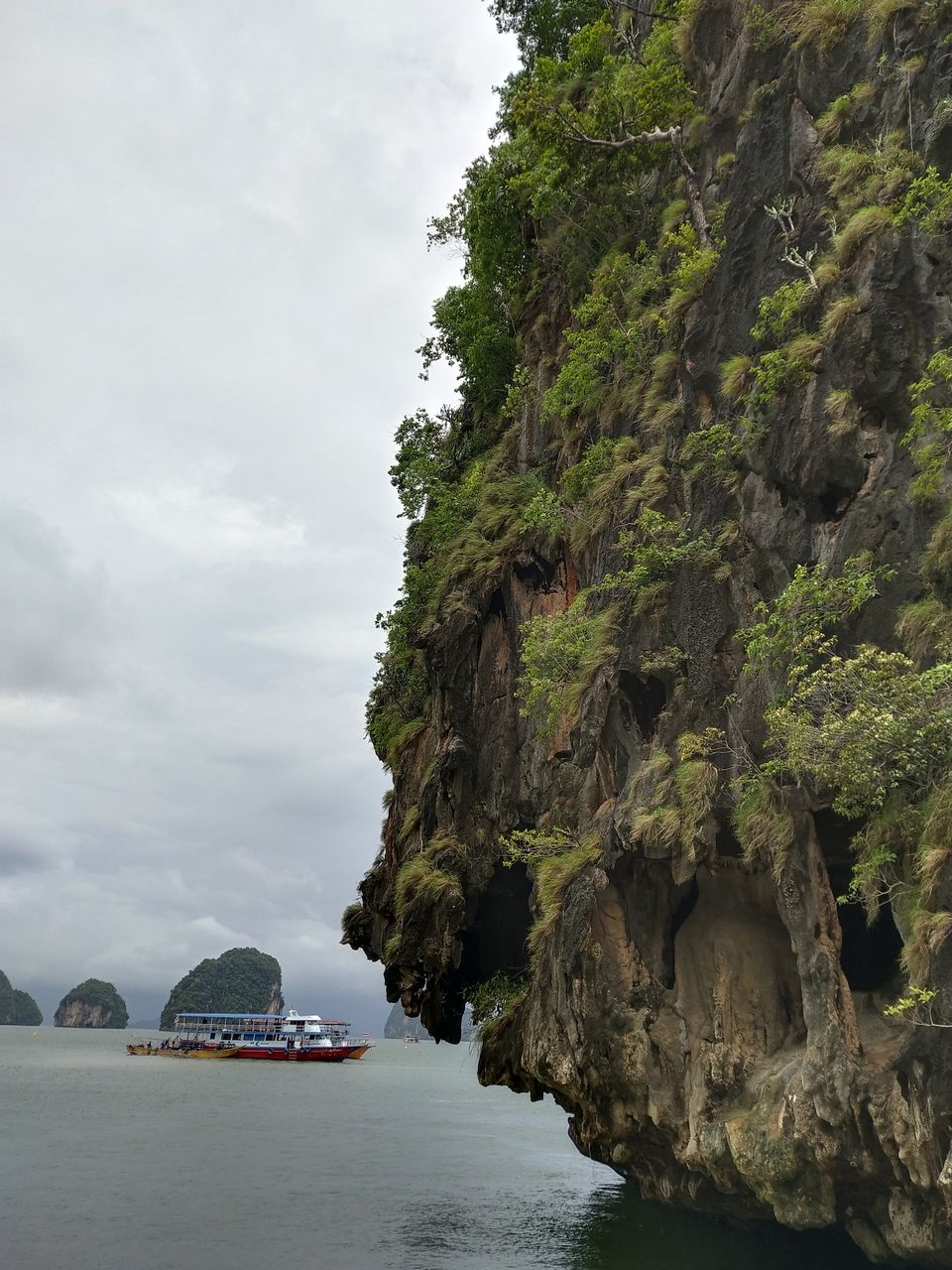 Once you're back to the pier, you'll be transferred back to your hotel. If you are in Phuket or Krabi, do not miss out on the stunning tour of Phang Nga bay. You'll be back with amazing pictures and lots and lots of fond memories. :)