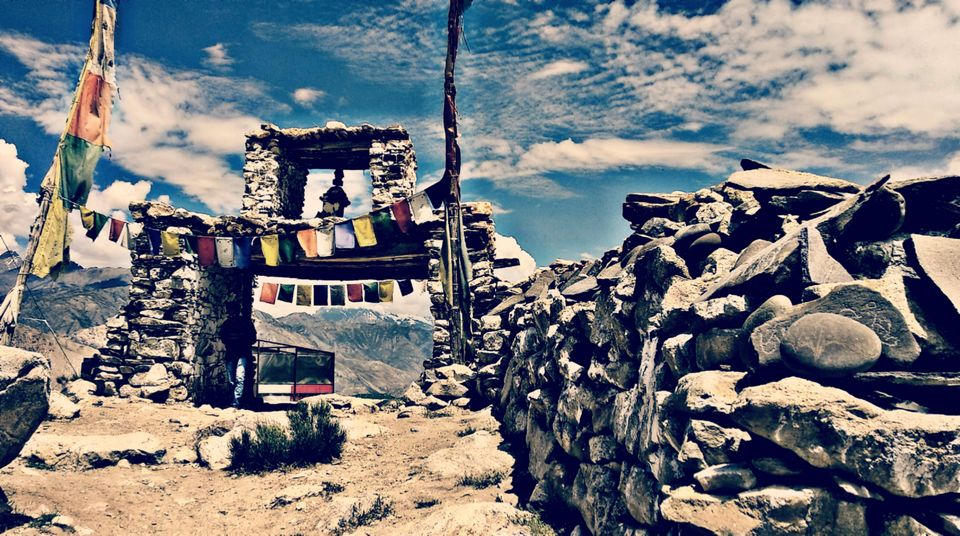 Spiti Valley is one of the best scenic places in Himachal Pradesh. The valley have mountains, the Spiti river, very clear clouds, soothing weather, and much more to explore. Moreover, it is a paradise to the trekkers because the villages are connected through mountains, ridges, roads and rough terrain which become very suitable for trekkers. Infact to reach the main village Kaza in the valley, it brings illusive terrain with peaks, ridges, rocks, just bus fitting roads, and burbling river flowing parallel to the road. Journey can be done by taxi, own vehicle, and government bus. Taxis goes heavy on pocket and for own vehicle I would say no. Because the number of travellers has increased and this is causing a problem of slow traffic, as the road is narrow and only one vehicle can pass through a point at a single time. So this is choking the way. Government bus is the cheapest and safest mode particularly for solo travellers and for groups as well.
There are two ways to reach Kaza, one from Shimla and the other from Manali. Government buses are available as public tranport in the region. From Shimla, there are buses plying towards Spiti Valley to Pooh, Kalpa and a direct bus to Kaza.
Shimla to Pooh 4:00 am
Shimla to Kalpa 6:45 am
Shimla to Kaza 4:00 am ( Direct bus)
Buses also ply in evening hours.
Boarding point for buses in Shimla is Old Bus Stand.
Journey by bus takes you through cultural awareness about Himachal Pradesh. You get people to interact and companion for the journey. This help you in the further journey as you may get to know some hacks for your trip.
I would suggest to reach Reckong Peo on first day and take a halt there for night. Bus ticket from Shimla to Reckong Peo is approximately ₹450-500 per person. You can board the bus next day to Kaza at 5:30 am as this will keep you away from excursion of long journey of govt buses and rough terrain which can wreck your back. Ticket to Kaza price is  ₹398 only per person. There are home stays available just near the Reckong Peo bus stand. View from Reckong Peo bus stand is also panoramic. Fully ice draped mountains and bright sunrays glorify the sky penetrating peaks.
Remember the scene from the movie Highway at Reckong Peo Bus Stand, enjoy the town, take rest and sleep early so that you can reach early at ticket window to get a window seat ticket. Travellers reach early around 4:30 am to buy a window seat ticket. Many a times bus gets full so get first in the queue to enjoy the heaven through window seat.
Bus takes halt for breakfast at Spello village. There are number of dhabas available. Tempting smell of Maggi and omelette attract travellers. The scene of sunrise from the mountain peaks in Spello adds more taste to the breakfast. ATM service is also available in Spello. Roads are at the same level till Spello and later on the altitude starts increasing which may give acute mountain sickness. After Spello, the mountains become more beautiful with the ice cladded peaks. These peaks keep you gazing throughout. The journey become more enthusiastic seeing the Army camps on the way and movement of troops near Pooh village. The journey offer you the picturesque landscape of Nako village on the way. From there you can see a trail of peaks 360 degree covered with the brownish stones followed by draping of snow. You reach Kaza by evening. From there, all the villages in valley can be accessed through roads. Rental bikes or private taxis are best options available.
Kaza to Manali
There is a bus ply at 4:30 am from Kaza. Route from Kaza to Manali is also alluring. Getting window seat here is a blessing 😄.  Hack to get window seat is to wait for the bus in the evening before departure at the Kaza bus stand and to book ticket as the Bus arrive in the stand. Bus conductor gives you seat of your choice and No worries of queue in the morning. The ticket cost ₹360 per person.
#Spiti #Solotrip #wander #tripoto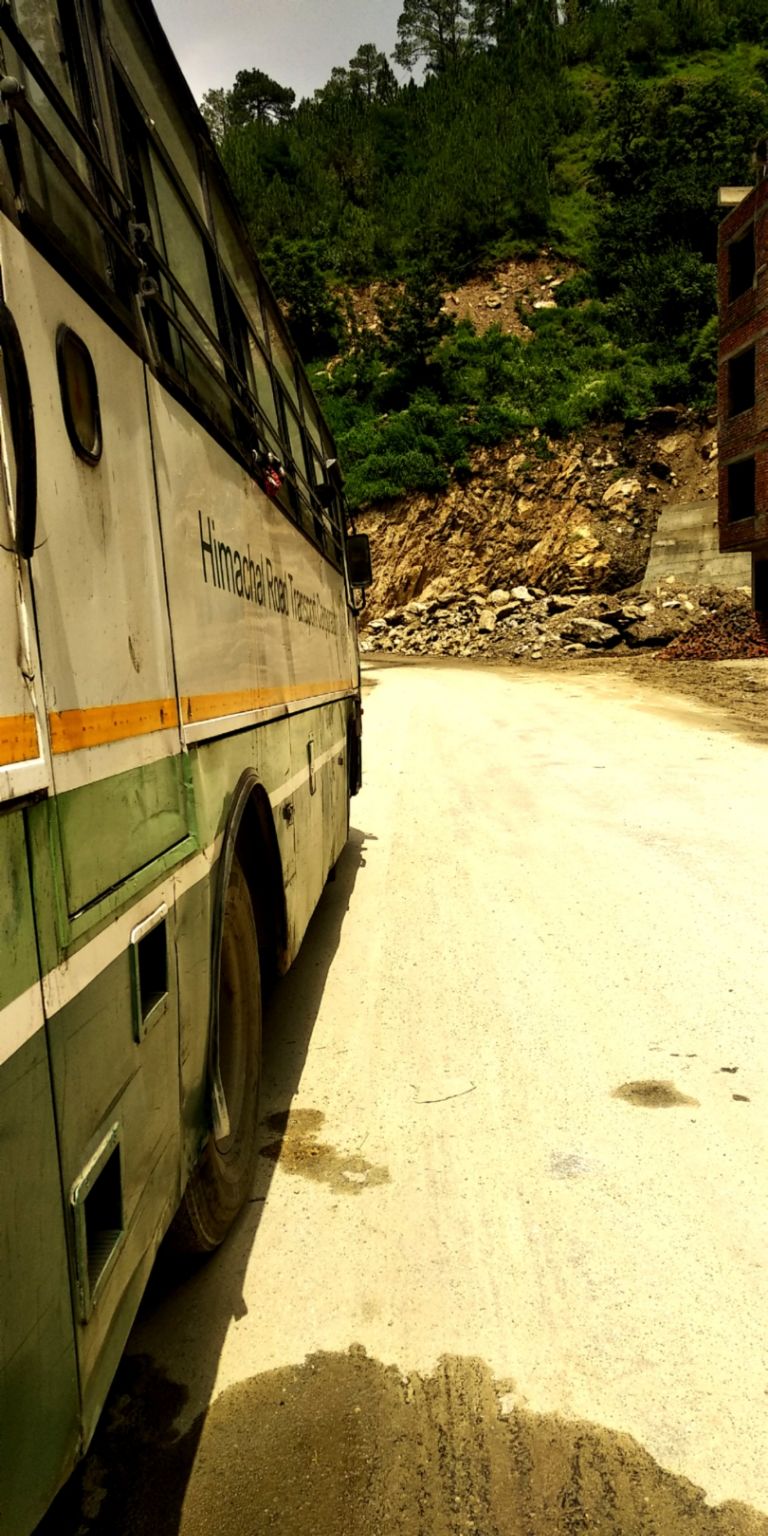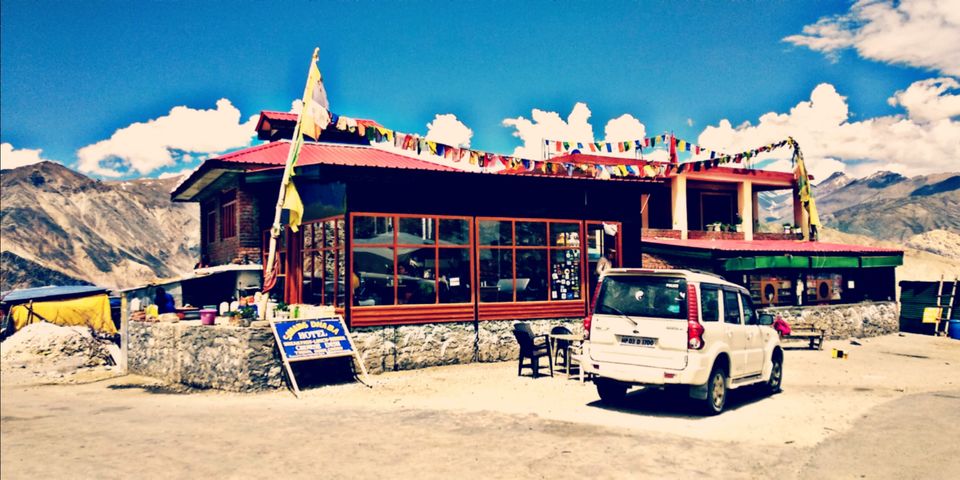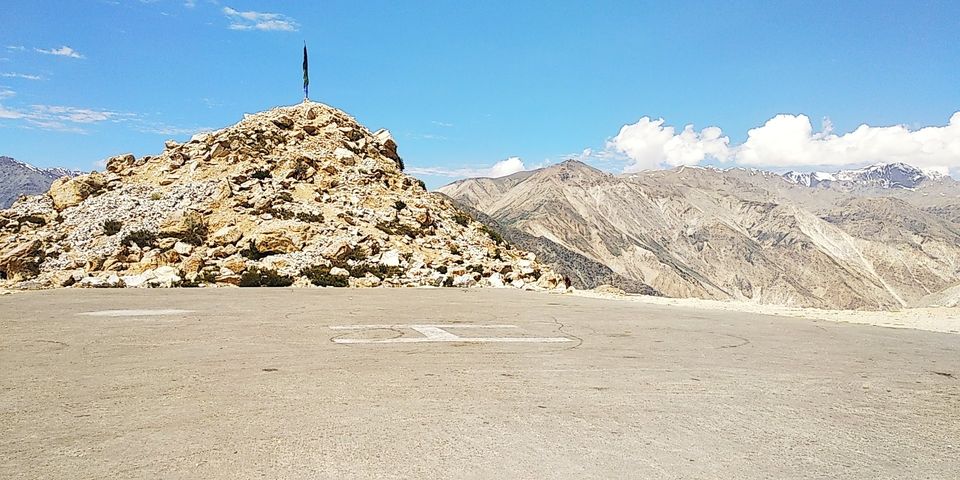 This post covers the journey details for Spiti circuit from Shimla to Kaza and Kaza to Manali.